The beautiful red, orange and yellow colors of the fall season are just around the corner so it's time to start prepping for some fun and easy fall crafts for kids.
Since the fall season is my absolute favorite, I am beyond excited to share this amazing guide to the best fall crafts with you today. With over 125 craft ideas for kids to choose from, your kids are going to have a fun-filled fall season making precious family memories while creating some of these simple crafting projects this fall season.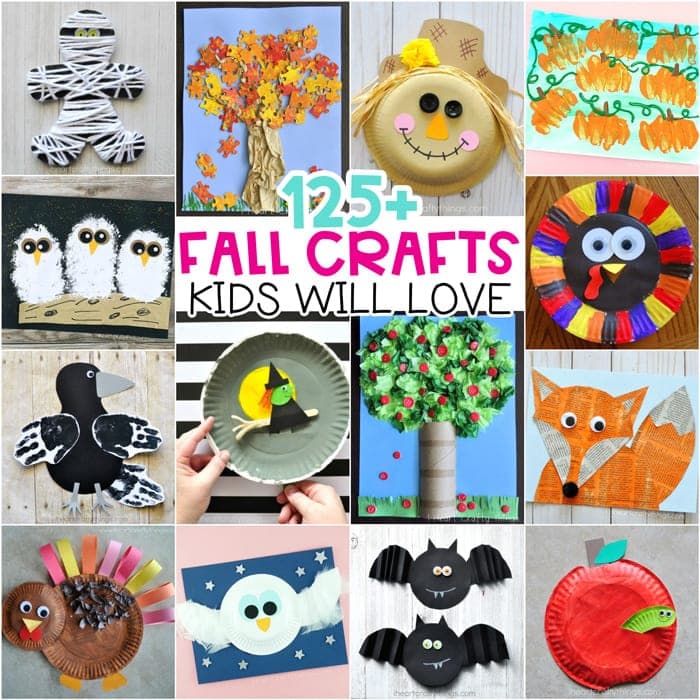 Fun and Easy Fall Crafts for Kids
There is so much to love about autumn… It starts with crisp, ripe apples and back to school season, then finishes with the beauty of fall leaves changing colors, and favorite holidays like Halloween and Thanksgiving.
Whatever category you are looking for, we have fun and easy craft ideas to celebrate every aspect of the colorful fall season. Your kids are going to love all of these fall craft ideas!
Easy Apple Crafts and Learning Activities for Fall
A favorite activity for kids in fall is visiting a local apple orchard to learn about and pick fresh apples off the trees. We have a huge variety of apple craft ideas to choose from for toddlers, preschoolers and kids of all ages to enjoy.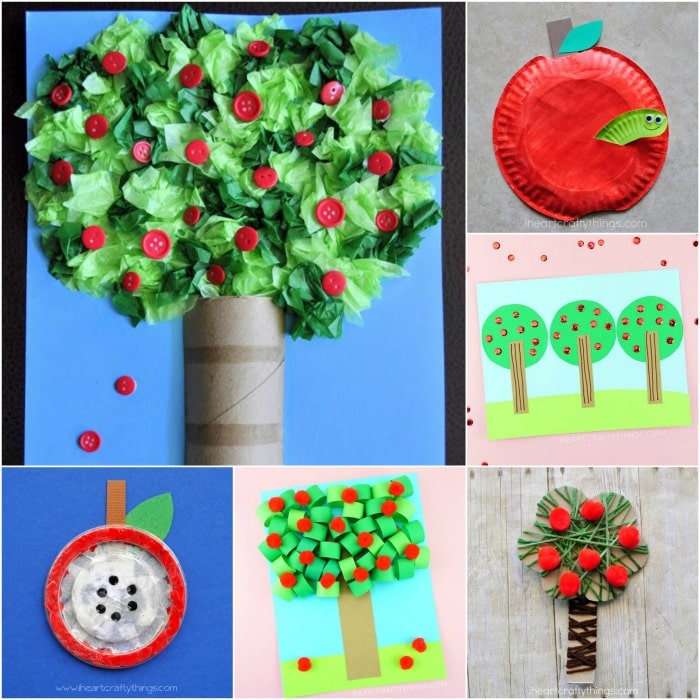 Easy Apple Tree Craft for Kids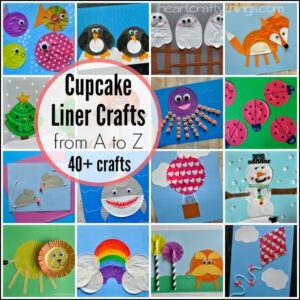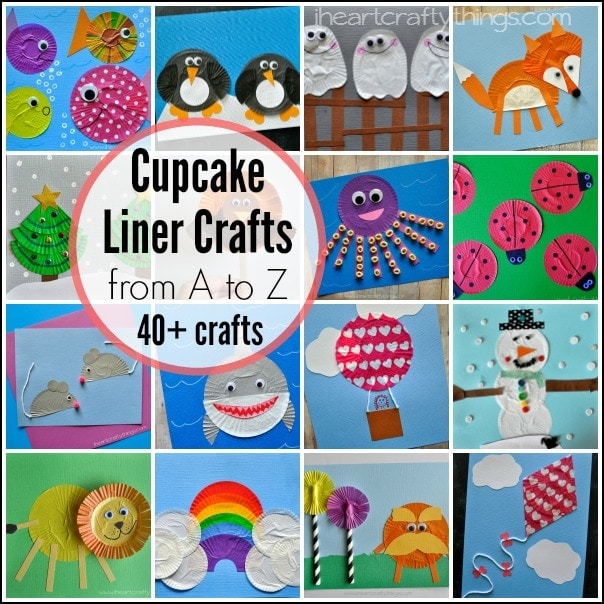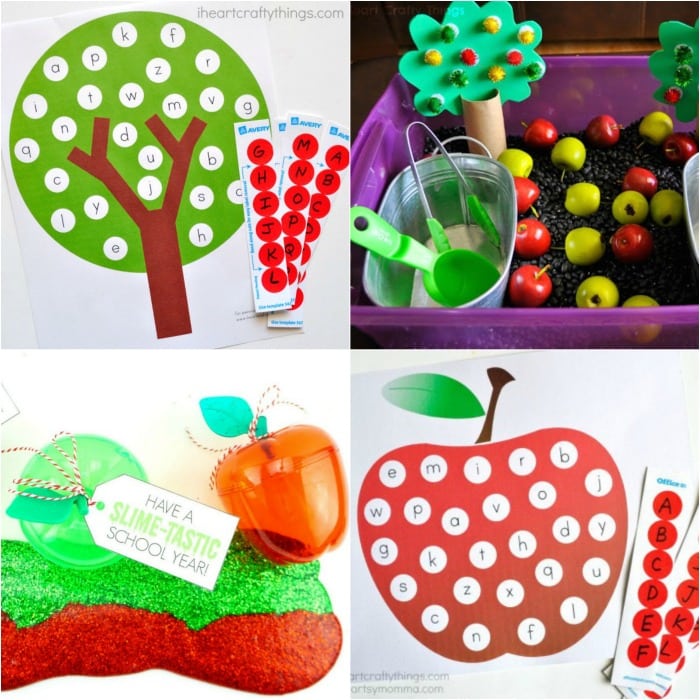 Simple Apple Learning Activities for Preschool
ABC Apple Tree Match Preschool Activity
Alphabet Matching Apple Activity
Easy Apple Slime Recipe –Great for Science!
Colorful Fall Tree Crafts
If you are looking for a fun way to celebrate the fall season, consider a colorful fall tree craft. There are so many fun and easy ways to create a tree craft with craft supplies you probably already have on hand.
One of these simple fall tree craft ideas below would be perfect after going outdoors on a nature walk with kids.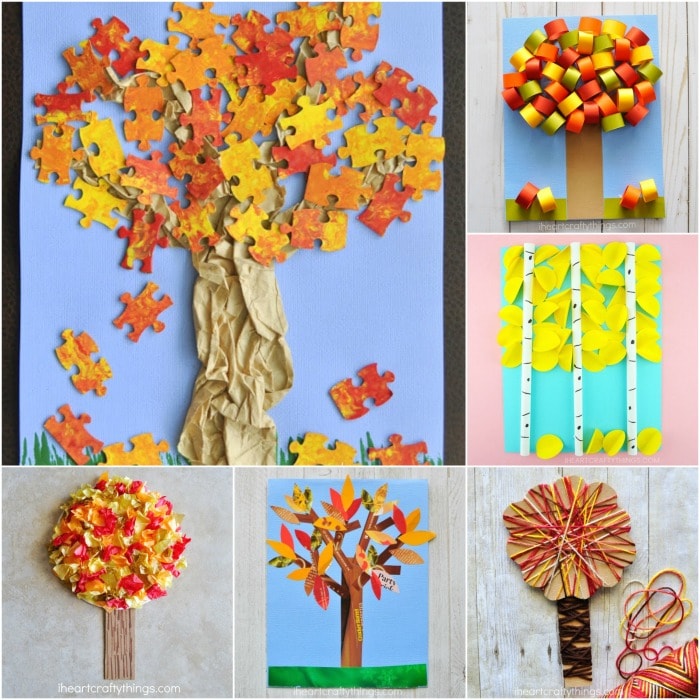 Fall Aspen Tree Leaf Art Craft
Magazine Scraps Fall Tree Craft
Marble Painted Fall Tree Art Project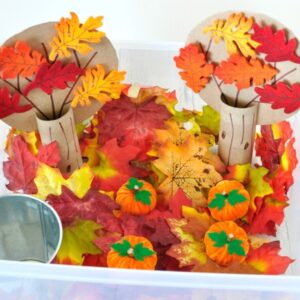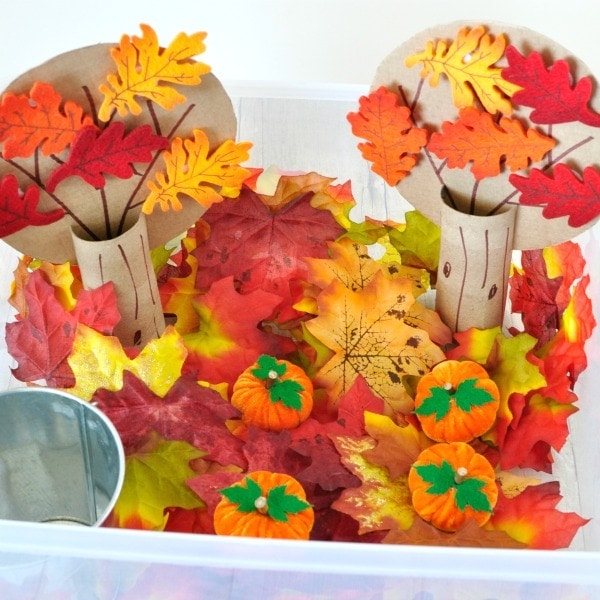 Back to School Activities for Kids
The start of the fall season in the USA is always in conjunction with kids going back to school for a new school year. It makes starting your fall crafts with a cute school bus craft perfect. Find an awesome back to school craft idea to make with your kids this year below.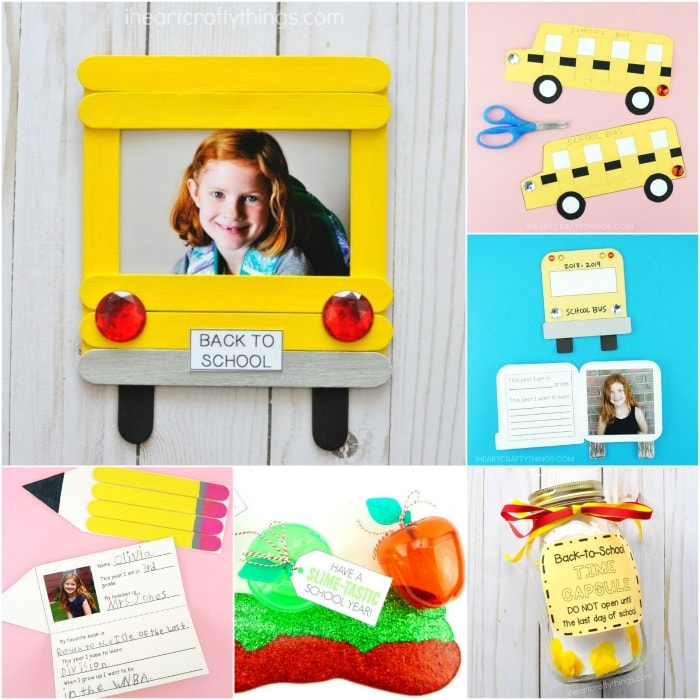 Paper Weaving School Bus Craft
Back to School All About Me Craft
Printable Back to School Crowns
The Kissing Hand Back to School Raccoon Craft
Paper Cup Chester the Raccoon Craft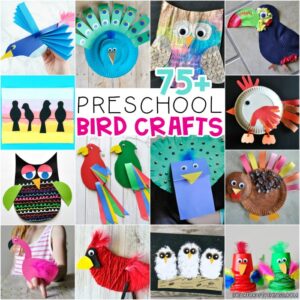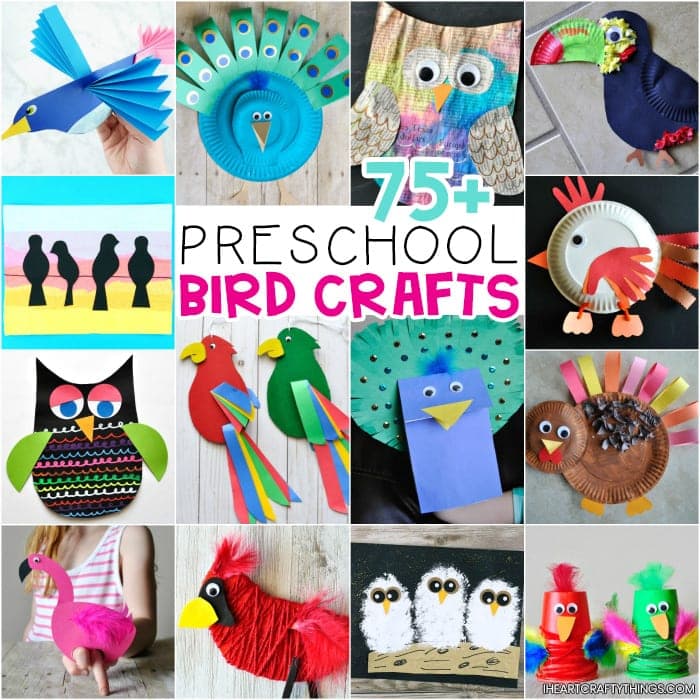 Pumpkin Crafts for Kids
There is no mistaking that pumpkins are the quintessential icon of the fall season. From pumpkin patches to pumpkin pies to pumpkin lattes, they are must during the crisp, sweater weather season.
If you're looking for the perfect way to craft some pumpkins this year, don't fear. We have so many fun pumpkin craft ideas to choose from.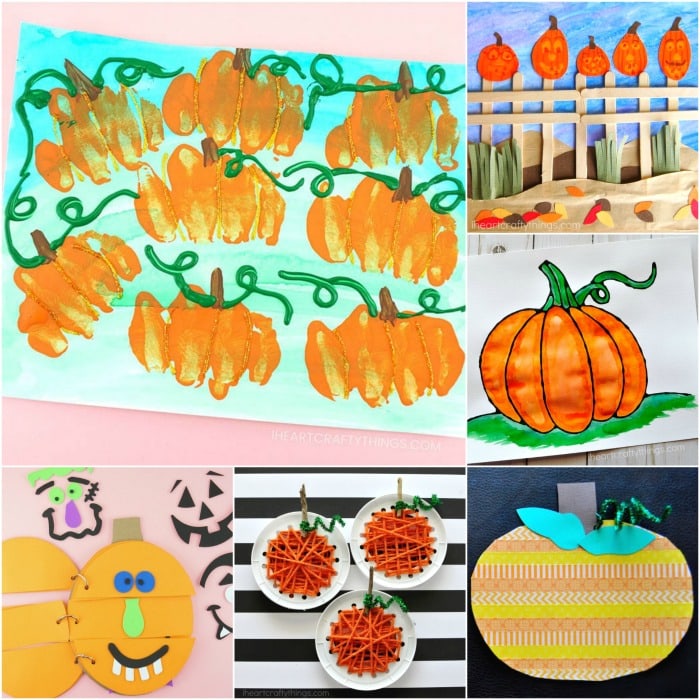 Knuckle Print Pumpkin Patch Art
Five Little Pumpkins Art Project
Black Glue Pumpkin Art Project
Crayon Rubbing Pumpkin Patch Art
Balloon Printed Pumpkin Patch Art
Bubble Wrap Print Pumpkin Patch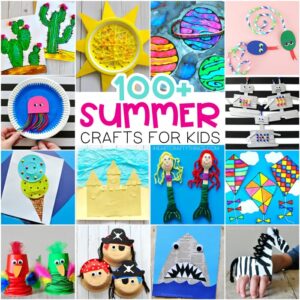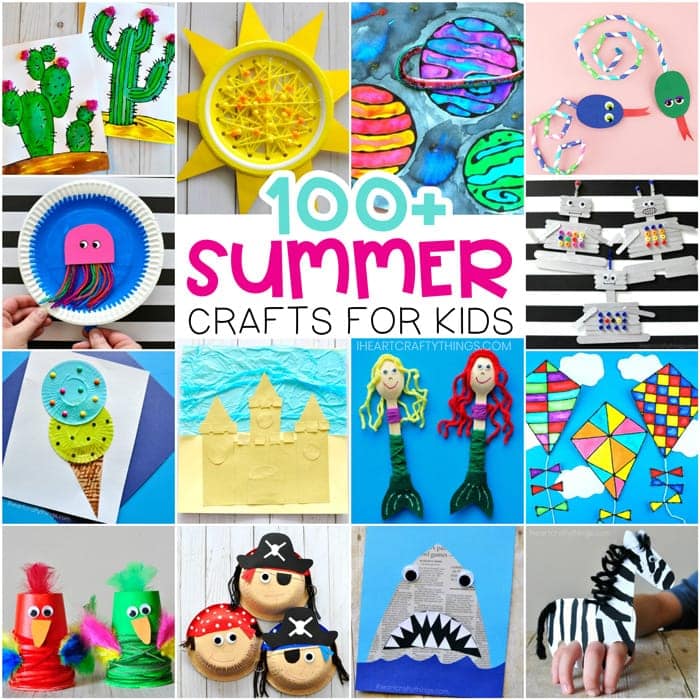 Pumpkin Learning Activities
Want to add some fun pumpkin themed learning activities into your schedule this year? We have some awesome pumpkin fall preschool activities that will make learning so much fun!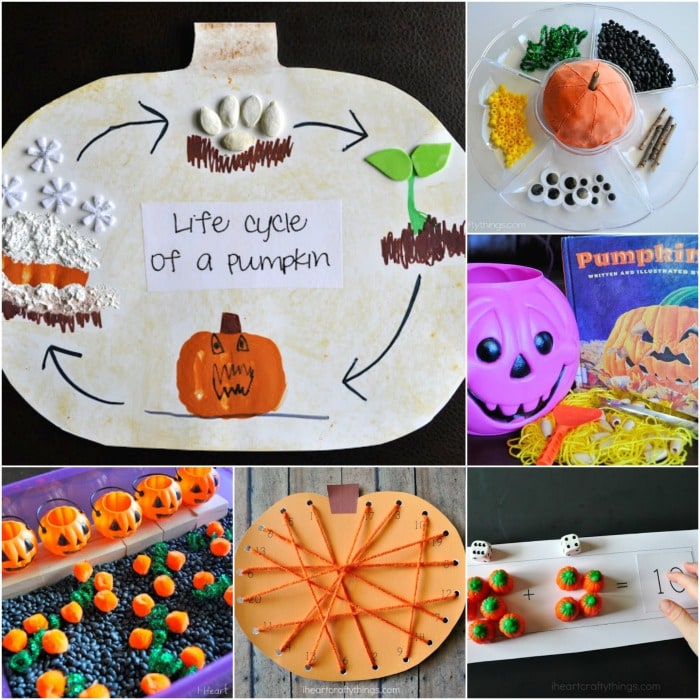 Pumpkin Playdough Invitation to Create
Five Little Pumpkins Sensory Bin
Preschool Lacing Printable Pumpkin Activity
Pumpkin Candy Preschool Math Activity
Cutting Practice Jack o Lantern Craft
Hunt and Sorting Pumpkin Activity
Preschool Pumpkin Counting Practice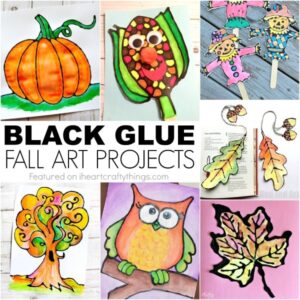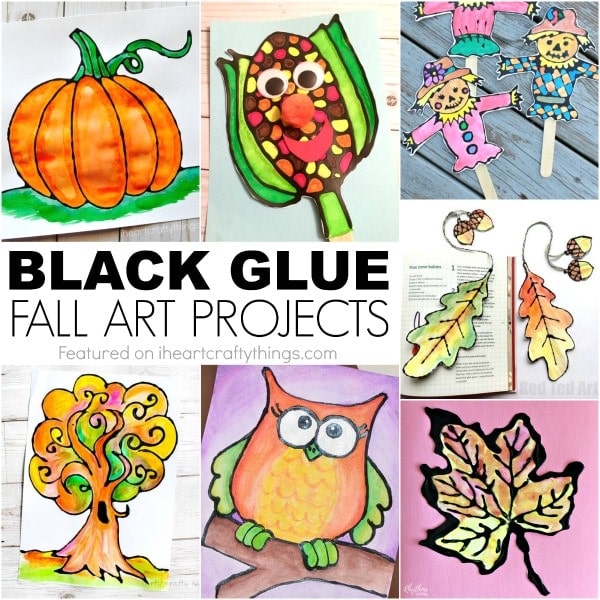 Fun and Easy Owl Crafts
Did you know that October is known to be the hooting season for great horned owls? In the fall is when males set up their mating territory and nests so their chorus of hoots can often be heard at dusk and dawn. This makes fall a fabulous time to learn all about owls, which just so happens to be one of my favorite animals.
Find a list of some of our favorite owl crafts we've made over the years below.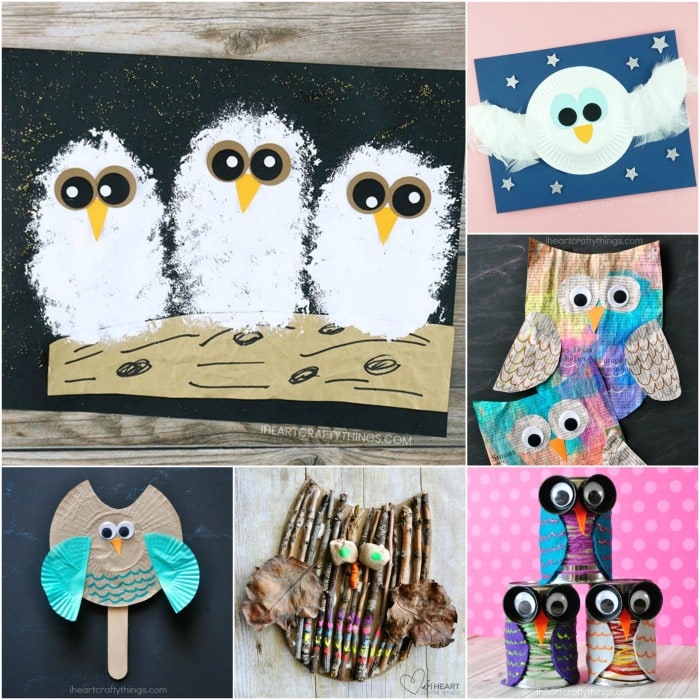 Stick Owl Nature Craft for Kids
Paper Plate Patterned Owl Craft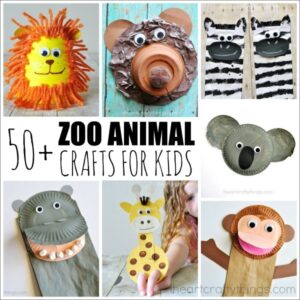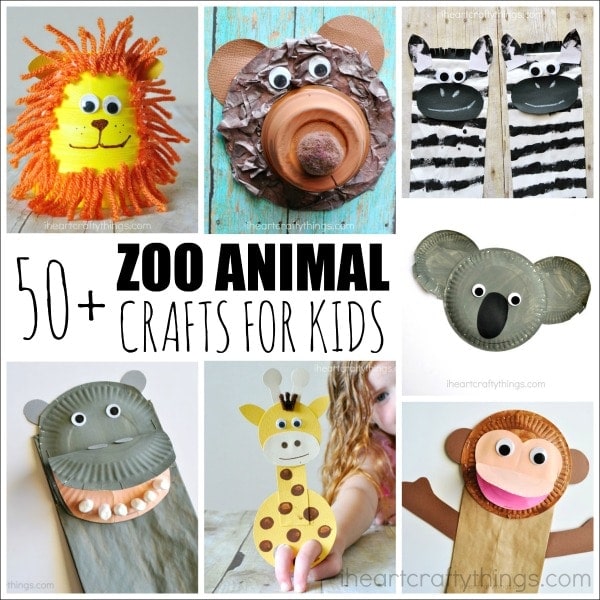 Woodland Animal Crafts
Learning about the forest and woodland animals is a popular learning them for teachers during the fall season. If you have the theme on your list this year, we have lots of different animal crafts for you to choose from below. Foxes, raccoons, hedgehogs, bears and so much more.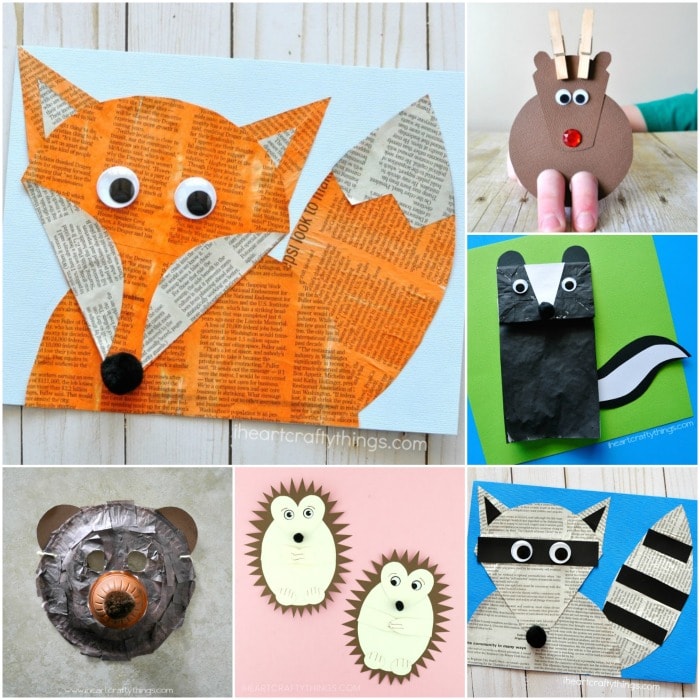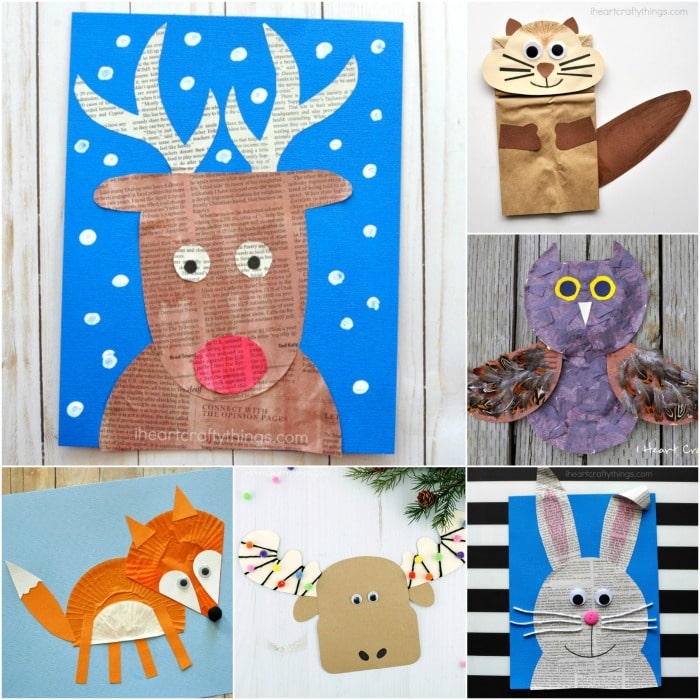 Brussels Sprouts Stamped Bunny Craft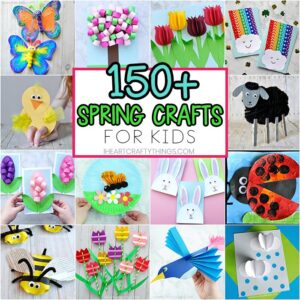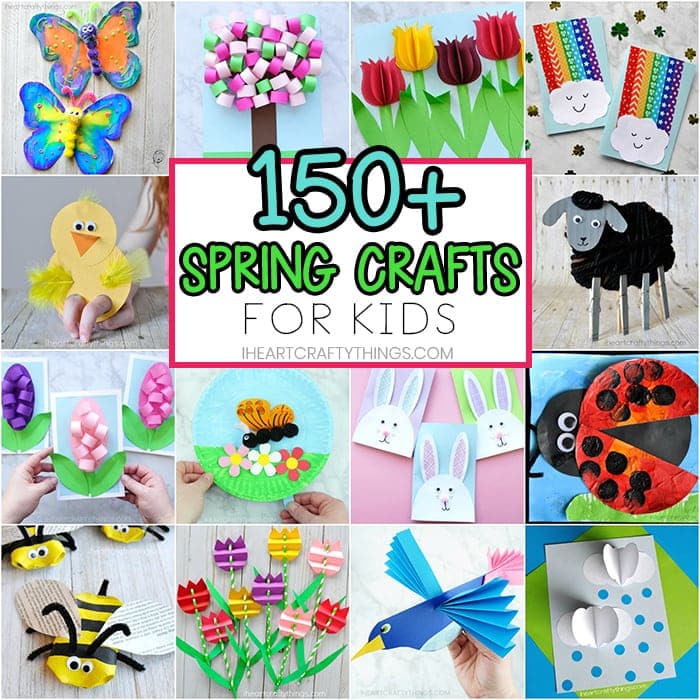 Scarecrow and Crow Arts and Crafts
Fall wouldn't be complete without a good ol' scarecrow and crow craft. While we only have a few to choose from, they are all sure to be a hit year after year!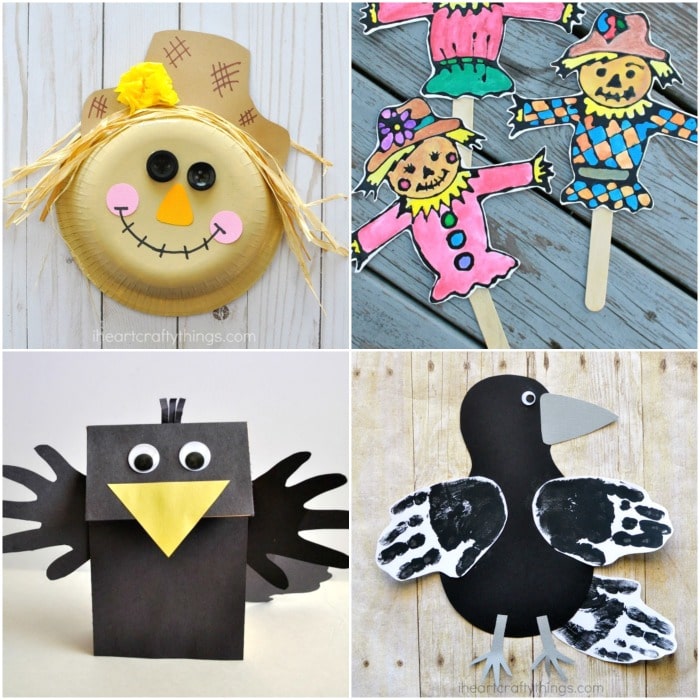 Black Glue Scarecrow Art Project
Halloween Crafts for Kids
Halloween falls in the autumn months and that makes witches, ghosts and bats perfect fall crafting project ideas.
There are so many fun and simple ideas for Halloween crafting that use a variety of different materials like paper plates, newspaper, construction paper, toilet paper roll, yarn and even potatoes. You are sure to find a favorite Halloween Fall craft in our list below.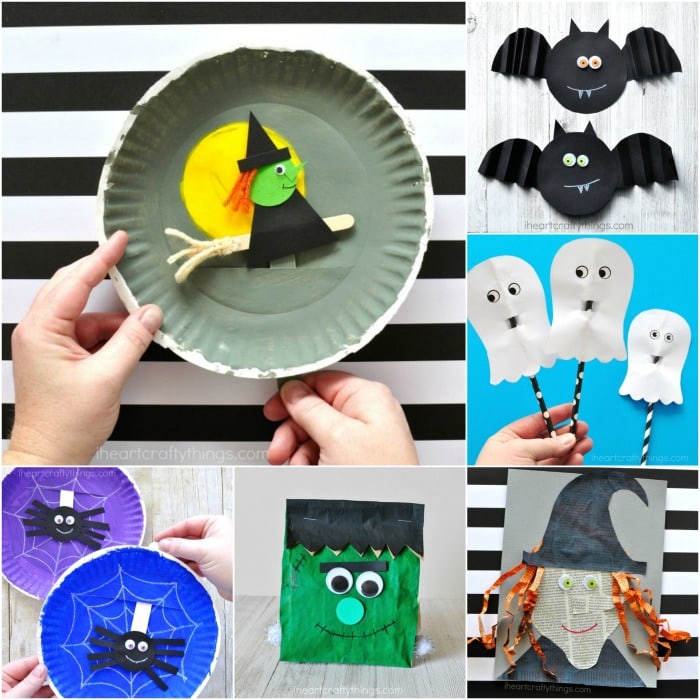 Witch on a Broomstick Paper Plate Craft
Accordion Fold Paper Bat Craft
Paper Plate Bat Halloween Candy Holders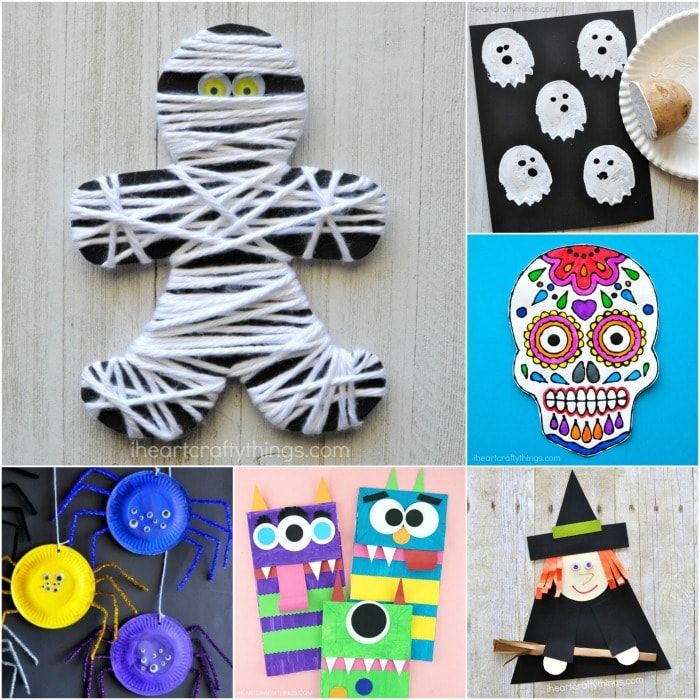 Black Glue Sugar Skull Art Project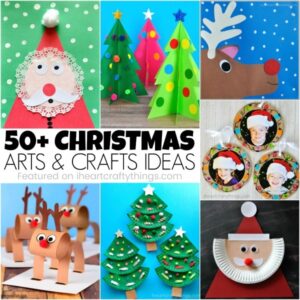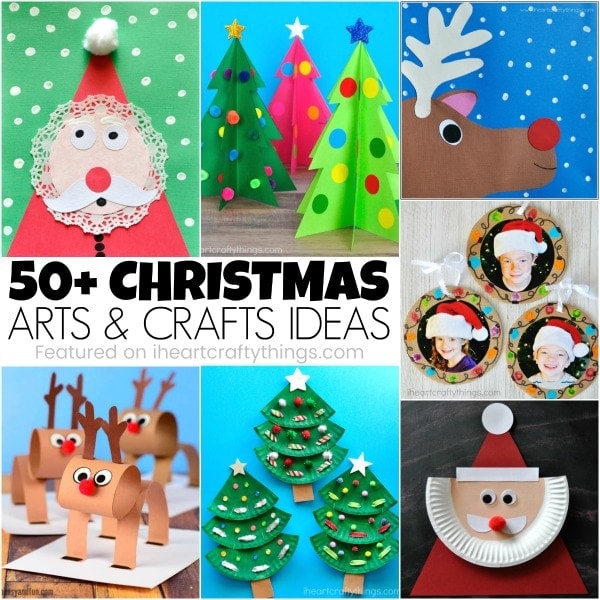 Thanksgiving Arts and Crafts Ideas
Does your family celebrate Thanksgiving? If so, you will surely want to add some of these cute Thanksgiving crafts to your fall to-do list this year.
I've been known to say you can create a turkey out of pretty much any kind of craft material. I'm sure you'll find that to be true when you check out these Thanksgiving crafts below.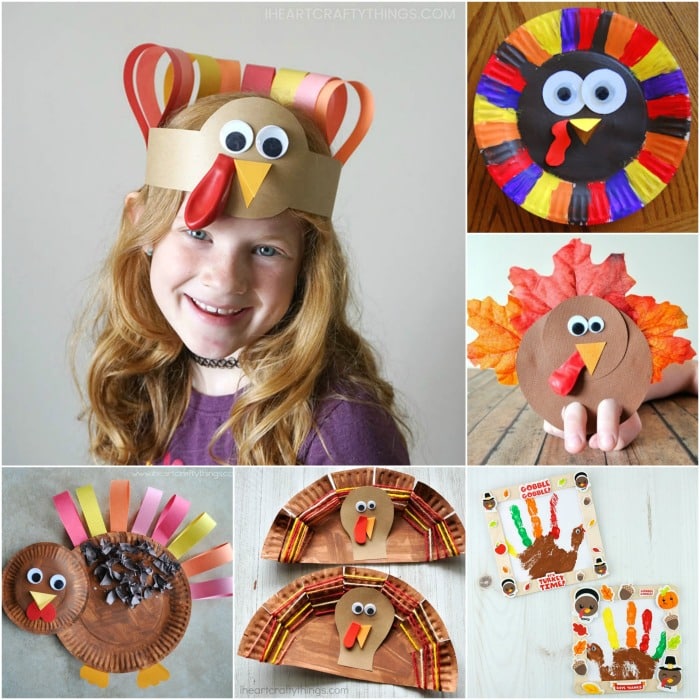 Paper Plate Turkey Weaving Craft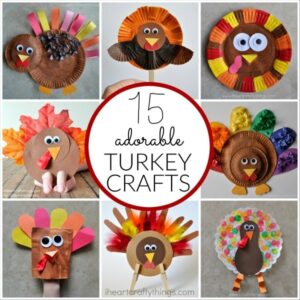 Thanksgiving Turkey Wreath Craft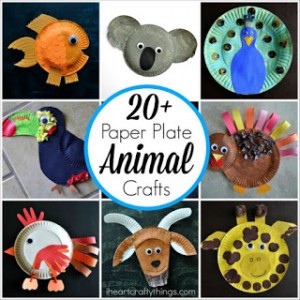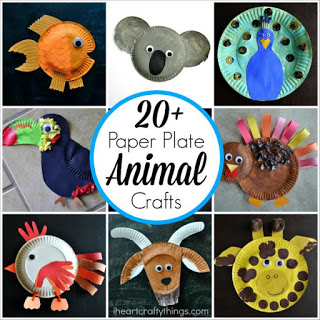 More Fall Crafts for Kids
Looking for other fall crafts for kids not listed here? You can search our website by typing in what you're looking for (example: mason jar) at the top of the page where the search bar is located. You can also browse through our category pages along the top menu bar of our page.
Save this page for later! We have some fresh, new crafts coming your way this fall season so stay tuned for even more fun.We'll be adding more fall kids crafts to this page as they get posted.