We made our last pumpkin craft of the season today after reading one of my favorite Halloween books, Big Pumpkin by Erica Silverman. My preschooler has been practicing drawing circles so we played off of that when making this craft.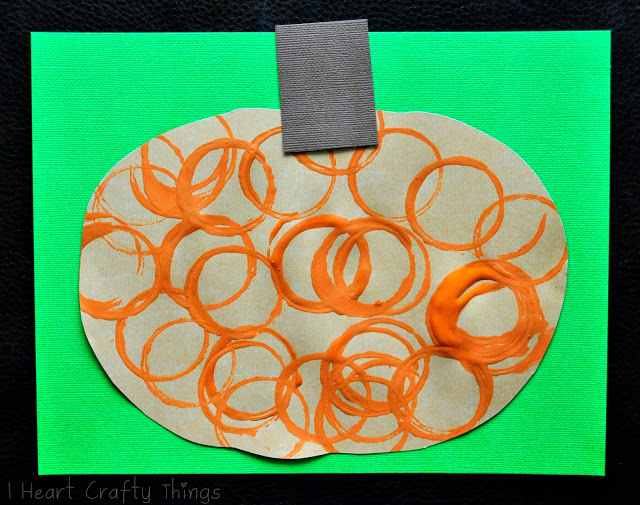 I cut pumpkins out of orange cardstock paper and my daughter used an empty toilet paper tube dipped in orange paint to stamp circles all over her pumpkin.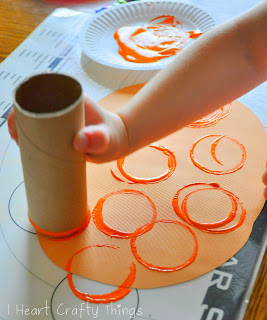 After our pumpkins were completely dry, we glued them onto a green background and glued a brown stem on them. Here is the design I made on my pumpkin below.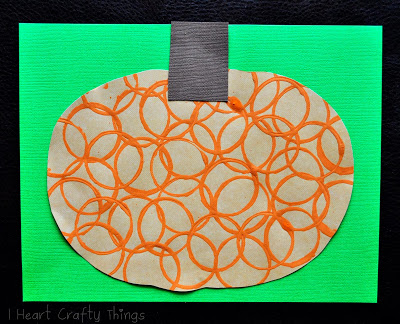 I definitely prefer my daughter's though! It's just so cute!!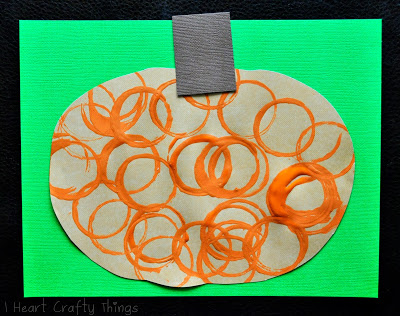 I hope you've enjoyed all of our pumpkin crafts and activities lately. 🙂