Spring time is on the horizon so it's time to start gearing up for some fun and easy spring crafts. Since I love everything about the spring season, I am beyond excited to share this ultimate guide to the best spring crafts for kids with you today. With over 150 craft ideas to choose from, your kids are going to have a blast creating some of these simple crafting projects this spring season.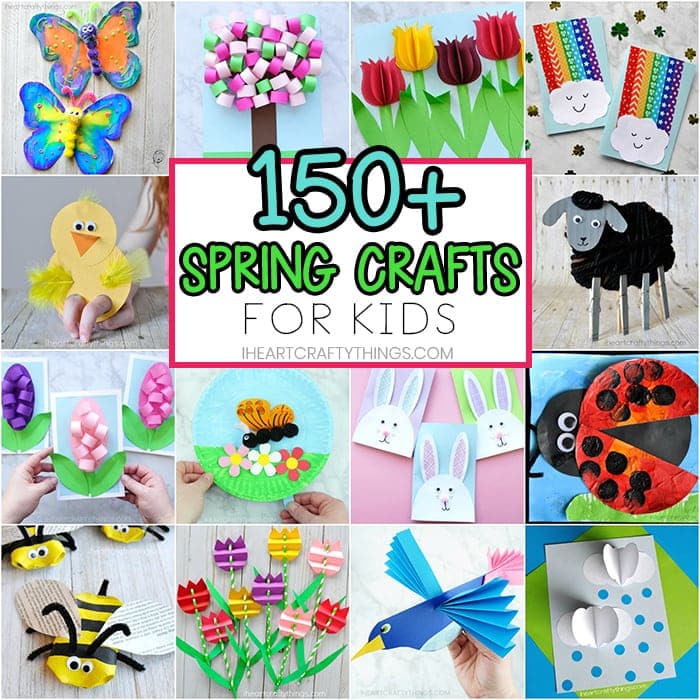 Fun and Easy Spring Crafts for Kids
There is so much to love about the spring season. Colorful flowers sprouting up from the ground, sunshine and rainbows, insects emerging and flying around, chirping birds and celebrating baby animals and holidays like Easter and Earth Day. Whatever category you are looking for, we have fun and easy craft ideas to celebrate every aspect of the colorful spring season. Your kids are going to love all of these spring craft ideas!
Flower Spring Crafts
If you are looking for a fun way to celebrate the spring season, consider a colorful flower craft. There are so many fun and easy ways to create flower crafts with craft supplies you probably already have on hand. Check out these simple flower craft ideas below that make perfect spring crafts for kids.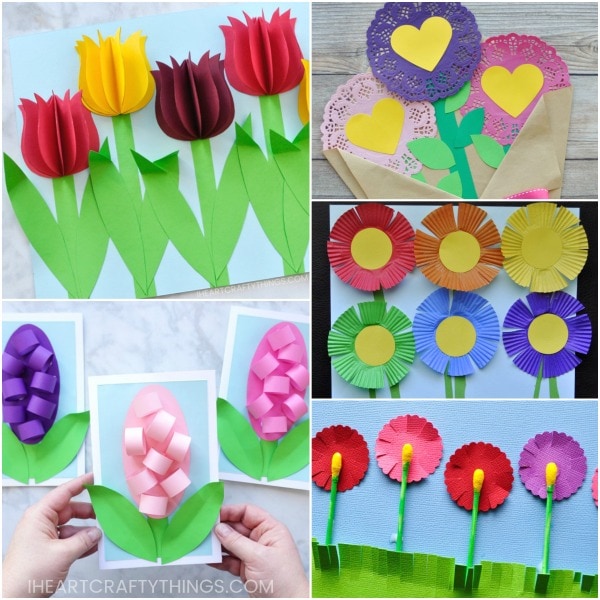 Mother's Day Flower Vase Craft
Beautiful Cherry Blossom Art Project
Hyacinth Flower Mother's Day Card
Gorgeous 3D Paper Tulip Flower Craft
Paper Doily Flower Bouquet Craft
Bright and Colorful Paper Bowl Flowers
Paper Straw Tulip Flowers Craft
Paper Plate Growing Flower Craft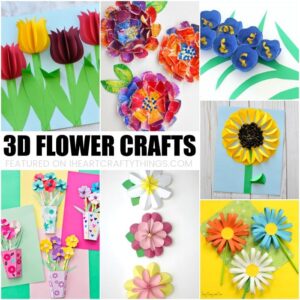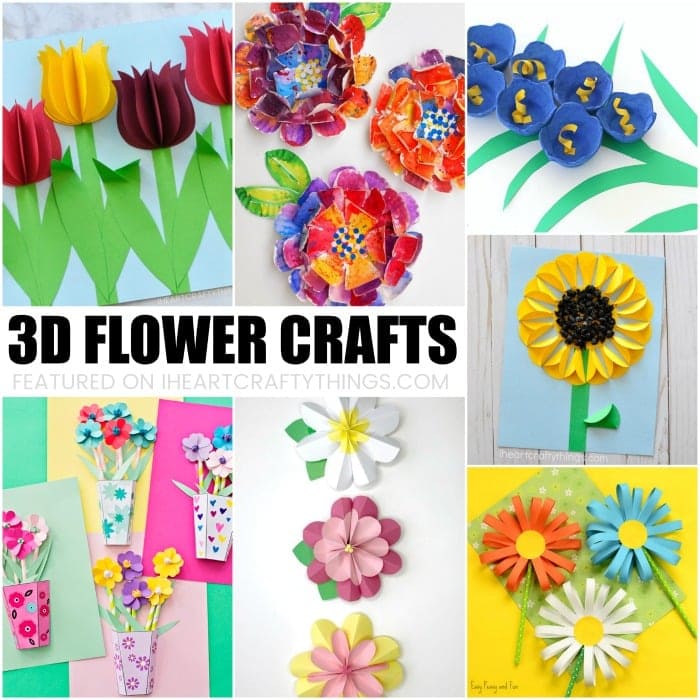 Wooden Spoon Flower Bouquet Craft
Bottle Cap Printed Hyacinth Flower Craft
Time for something different? Look at these new My Little Pony coloring pages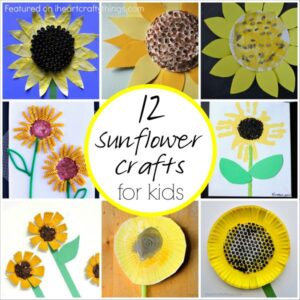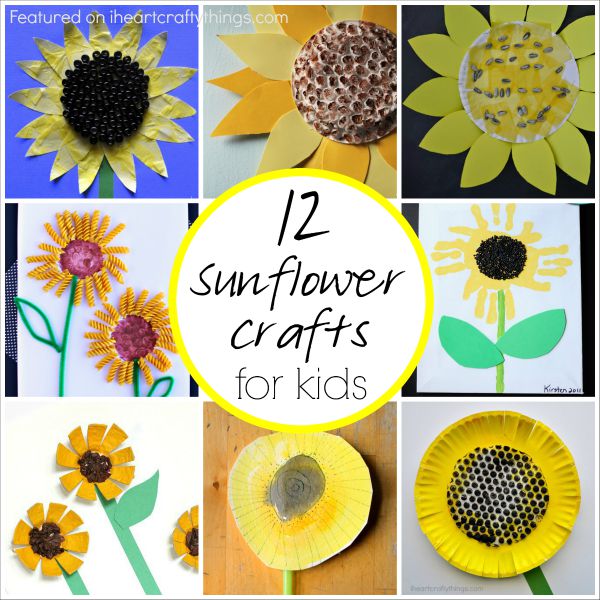 Rainbow Flower Garden Craft with Recyclables
Cupcake Liner Flower Mother's Day Cards
Bug and Insect Spring Crafts
A favorite activity for kids in spring is searching for, discovering and observing bugs and insects in the yard and in nature. If your kids have a love for bugs and insects, consider making one of these adorable bug and insect spring crafts this year. We have a huge variety of craft ideas to choose from like butterflies, ladybugs, bees and more.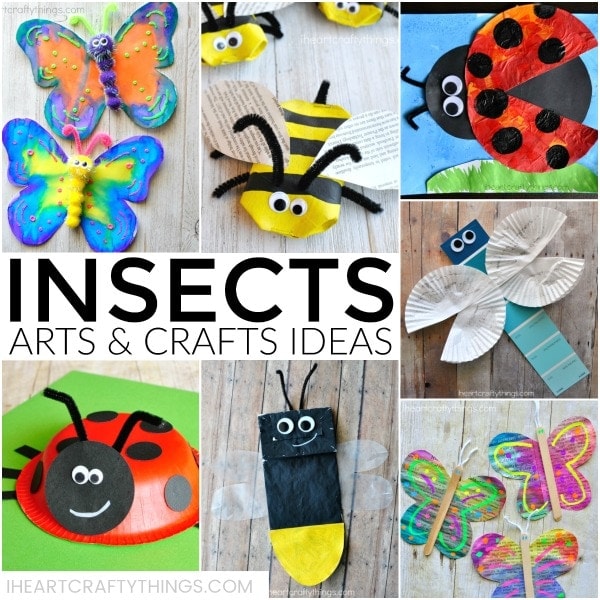 Butterfly Crafts
Spring Cards for Kids to Make (Butterfly, Ladybug and Bee Templates)
Paper Butterfly Craft with Template
Gorgeous Watercolor Butterfly Craft
Painted Newspaper Butterfly Craft
Wood Peg Doll and Cardboard Butterfly Craft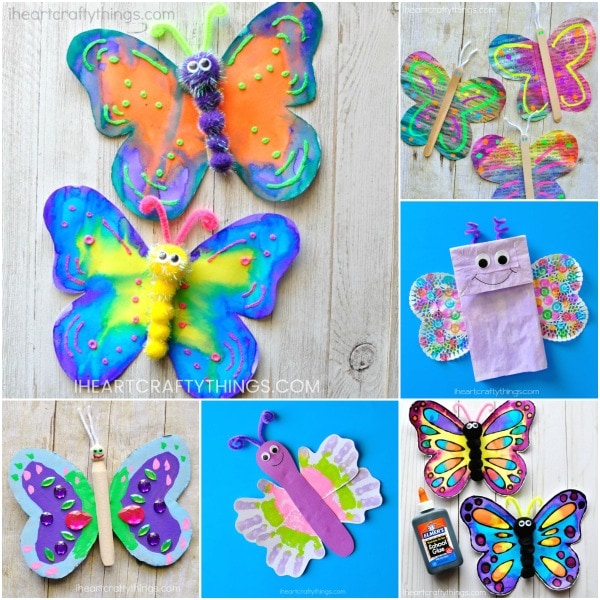 Pretty Handprint Butterfly Craft
Mini Craft Stick Butterfly Craft
Black Glue Butterfly Art Project
Paper Plate Fluttering Butterfly Craft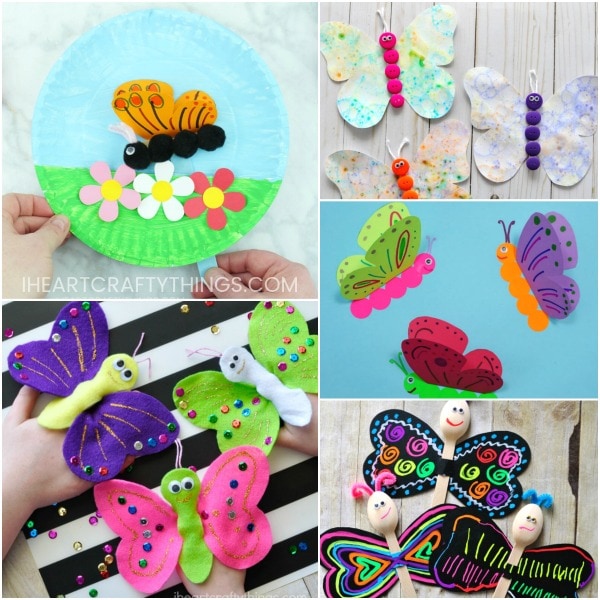 Bubble Blowing Art Butterfly Craft
Paper Plate and Doily Butterfly Craft
Wooden Spoon Butterflies with Chalk Markers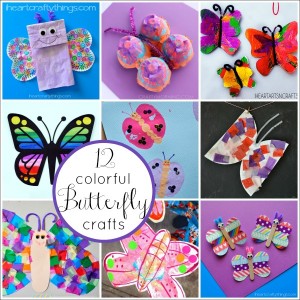 Ladybug Crafts
Eric Carle Inspired Ladybug Craft
Recycled Cardboard and Sticks Ladybug Craft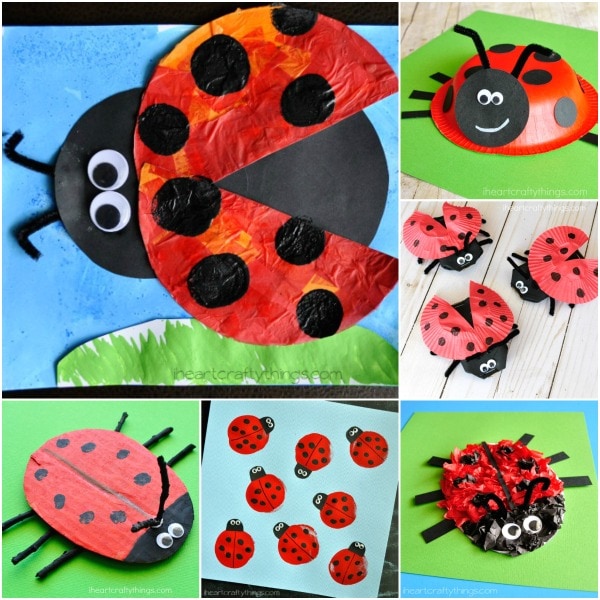 Black Glue Ladybug Art Project
Paper Plate Ladybug Sewing Craft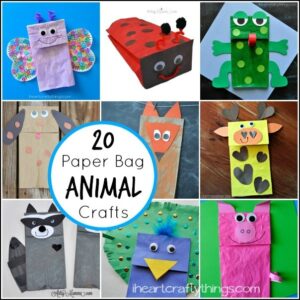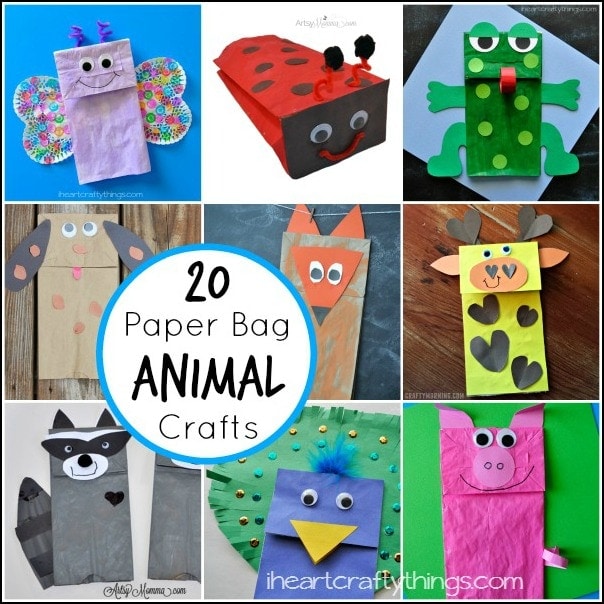 Bee Crafts
Recycled Cardboard Roll Bee Craft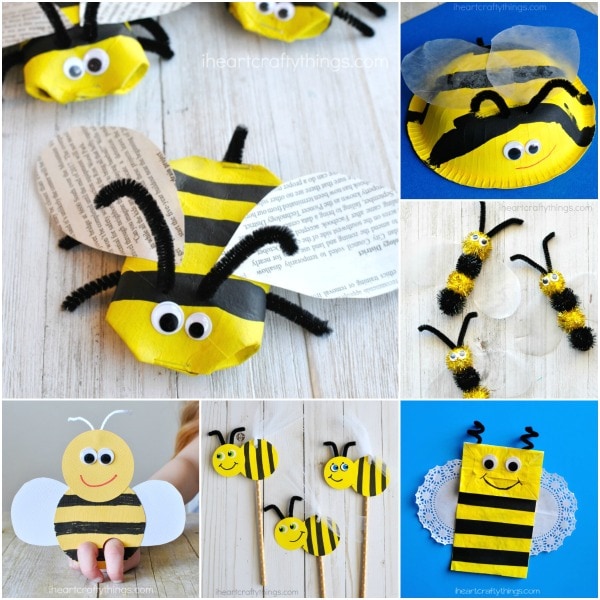 Tissue Paper Bee Craft for Kids
Busy Bees Art Project for Kids

Dragonfly Crafts
Shimmery Dragonfly Craft for Kids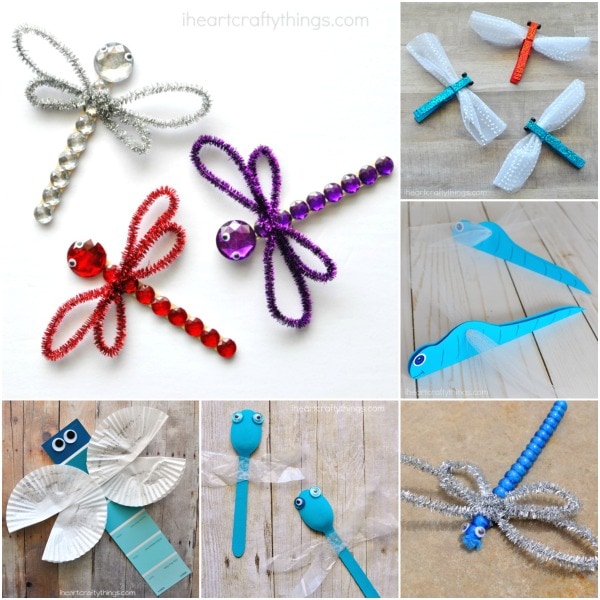 Paint Stick and Paper Plate Dragonfly Craft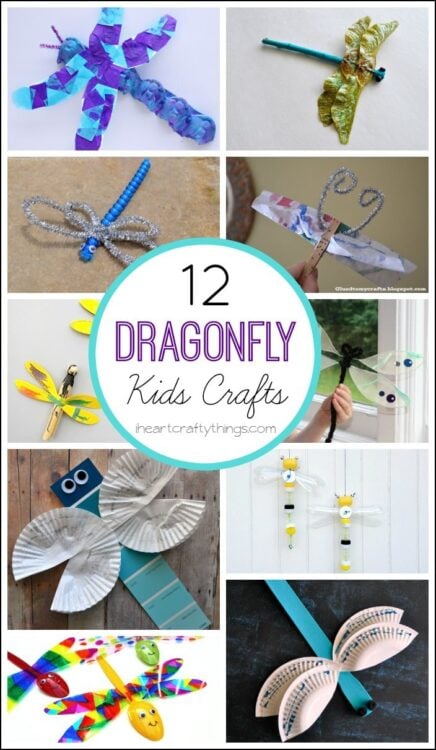 More Bug and Insect Crafts for Kids
Easy Caterpillar Paper Craft –Free Template
Beaded Glow-in-the-Dark Lightning Bugs
Book-related Leo the Lightning Bug Craft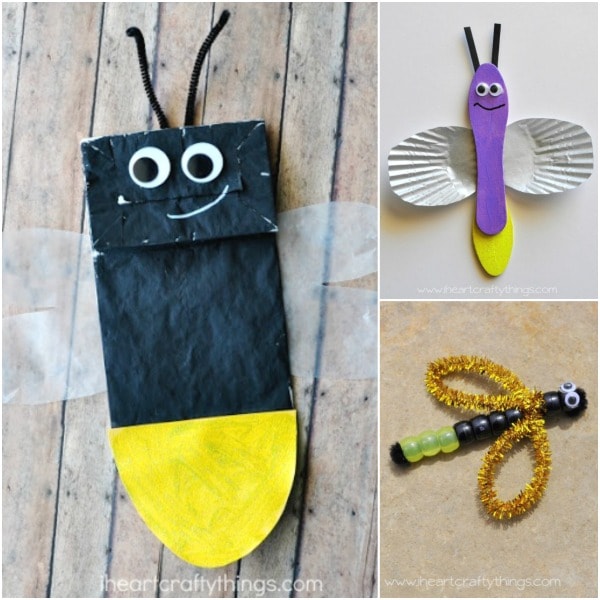 Colorful Newspaper Snail Craft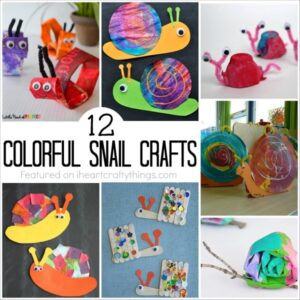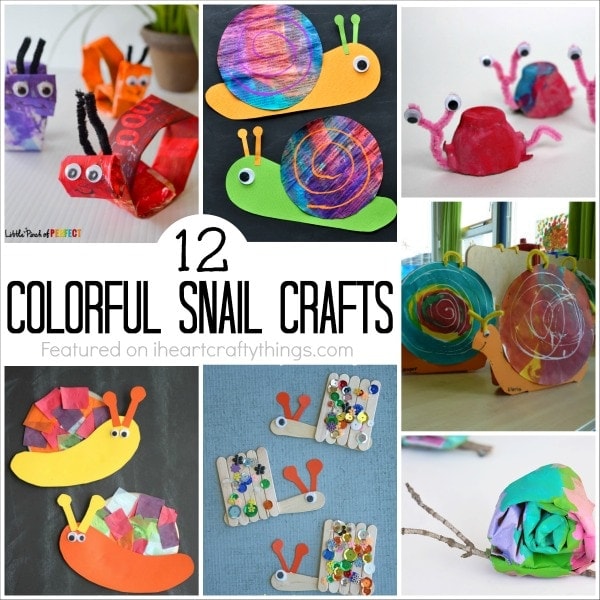 Easter Spring Crafts
The Easter holiday always falls in the spring months and that makes bunnies and eggs perfect spring crafting project ideas. There are so many fun and simple ideas for Easter craft projects that use a variety of different materials like paper plates, Easter paper crafts, newspaper and even tin foil. You are sure to find a favorite Easter spring craft in our list below.
Bunny Easter Crafts
Easy Easter Cards for Kids to Make
Simple and Easy Newspaper Bunny Craft
Incredibly Cute Bunny Finger Puppets
DIY Easter Bunny Candy Pouches
Brussels Sprouts Stamped Bunny Craft
Some Bunny Loves You Easter Card
Simple Easter Bunny Card –free template included!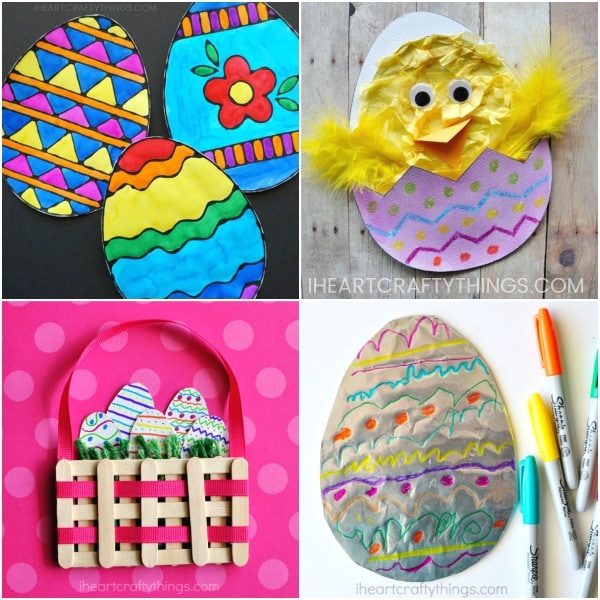 Easter Egg Crafts for Kids
Colorful Easter Egg Black Glue Art Project
Craft Sticks Mini Easter Basket Craft
Tin Foil Easter Egg Art Project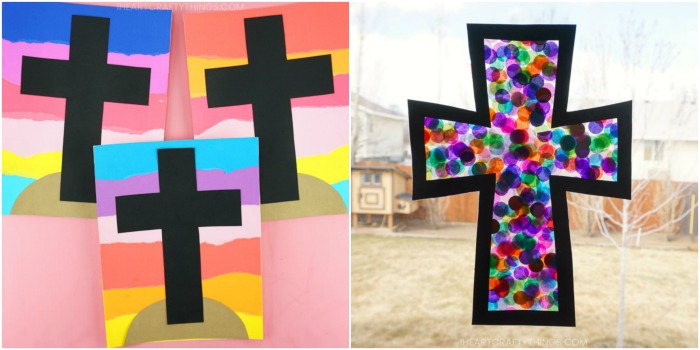 Religious Easter Crafts for Kids
Easy Easter Cross Craft for Kids
Stained Glass Easter Cross Craft

Earth Day Spring Crafts
Do you celebrate Earth Day every spring? It is on April 22nd yearly and it's a great day to spend some quality time talking about our beautiful Earth and how we can all do our part to help keep it clean. Not only do we love creating Earth crafts to celebrate Earth Day in the spring but we also love using recyclable elements to make spring crafts like paper plates, newspaper, cardboard and old magazines. Find a few fun Earth Day spring craft ideas to make with your kids this year below.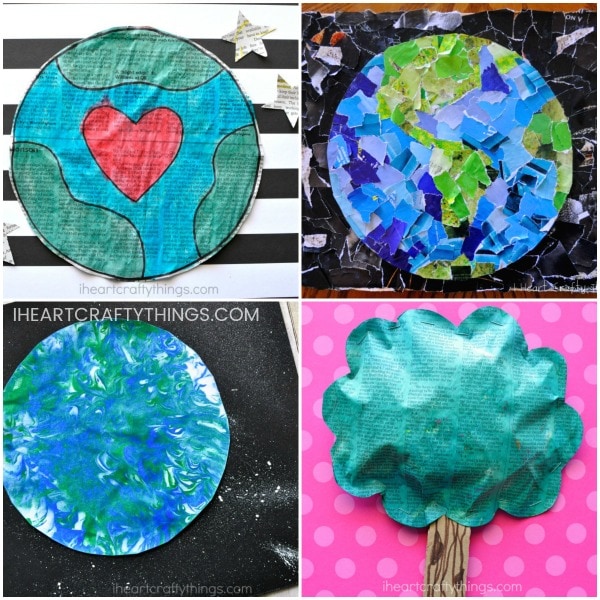 Gorgeous Newspaper Earth Day Craft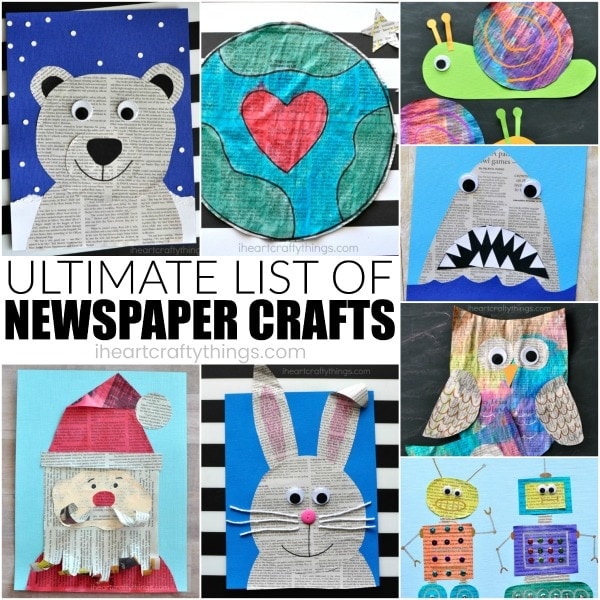 Ultimate List of Newspaper Craft Ideas
Magazine Scraps Earth Day Craft
Earth Day Craft with Writing Prompt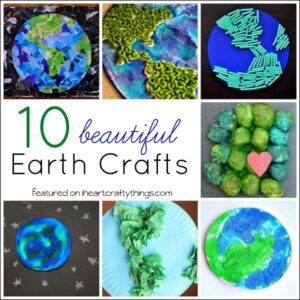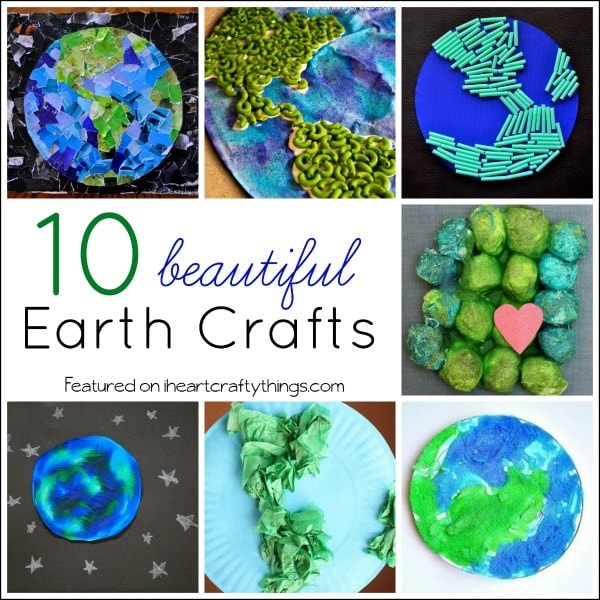 Bird Spring Crafts
I love how on a clear spring morning you can always hear birds chirping outside the window. Observing birds out and about and busily gathering materials and building nests is a great activity for spring and that makes bird crafts a top favorite spring kids crafts idea. Since birds are one of our favorite spring craft ideas for kids, we have lots of ideas for you to choose from below.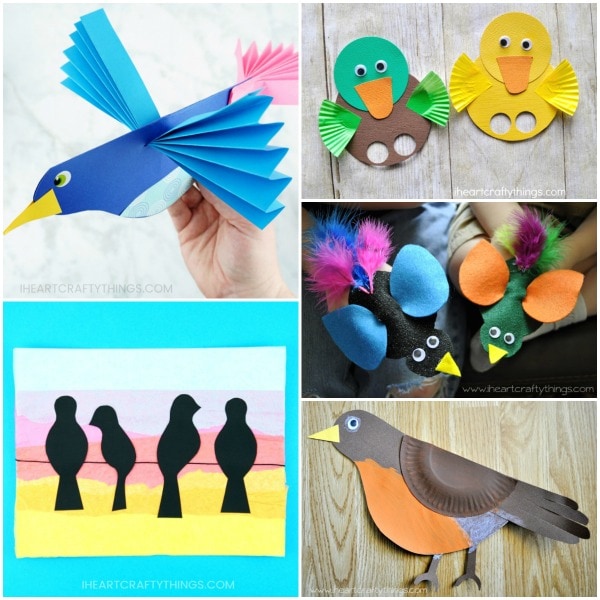 Accordion Fold Paper Bird Craft
Gorgeous Birds on a Wire Art Project
Bird House Cards –Fun for Mother's Day!
Colorful Paper Cup Parrot Craft
Cupcake Liner Duck and Babies Craft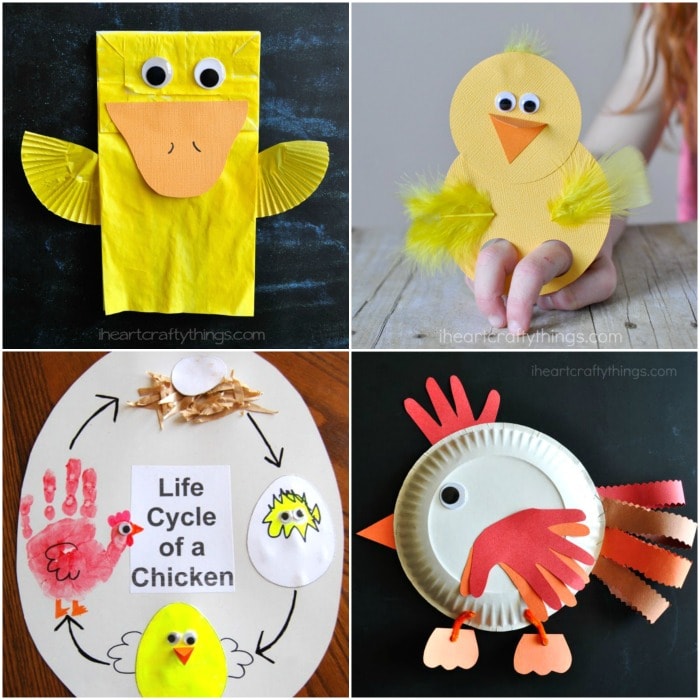 Simple Bird Treats Craft and Activity
Rocking Love Birds Paper Plate Craft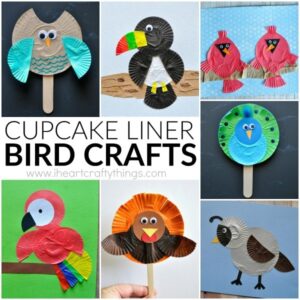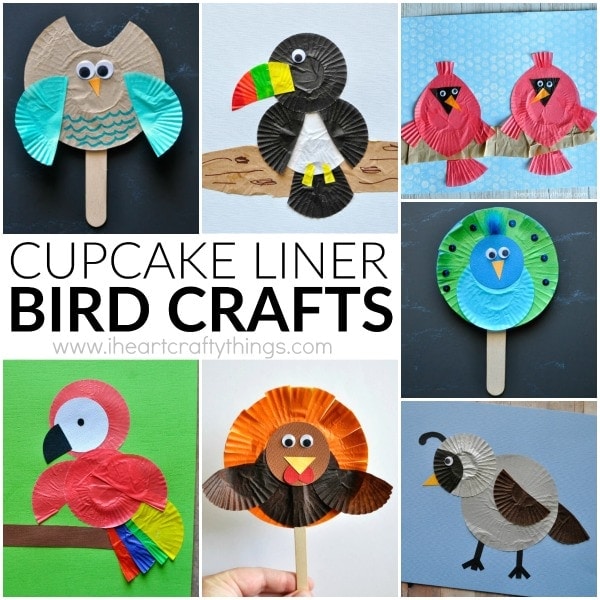 Rainbow Spring Crafts
April showers brings May flowers and along with that comes pretty rainbows! Rainbow Crafts are among our favorite in the spring time. I love how you don't need a whole lot of craft supplies to create something beautiful. You are going to love all of these colorful rainbow spring craft ideas.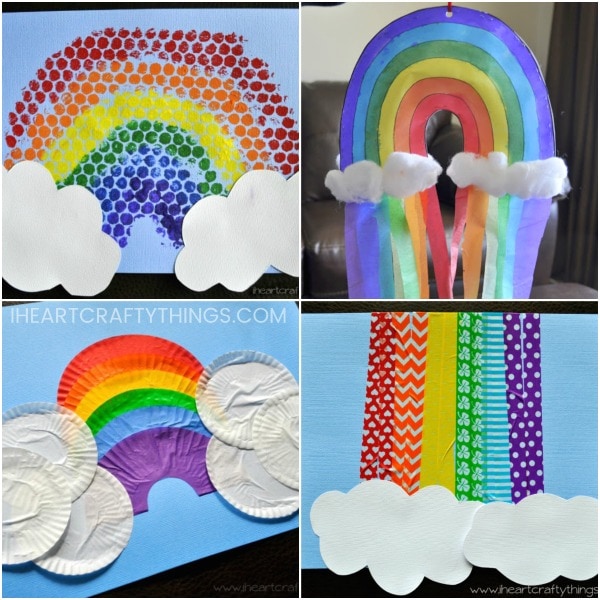 Bubble Wrap Painted Rainbow Craft
Black Glue and Watercolor Rainbow Craft
Yarn Wrapped Cloud and Rainbow Craft
Rainbow Swag Cupcake Liner Bunting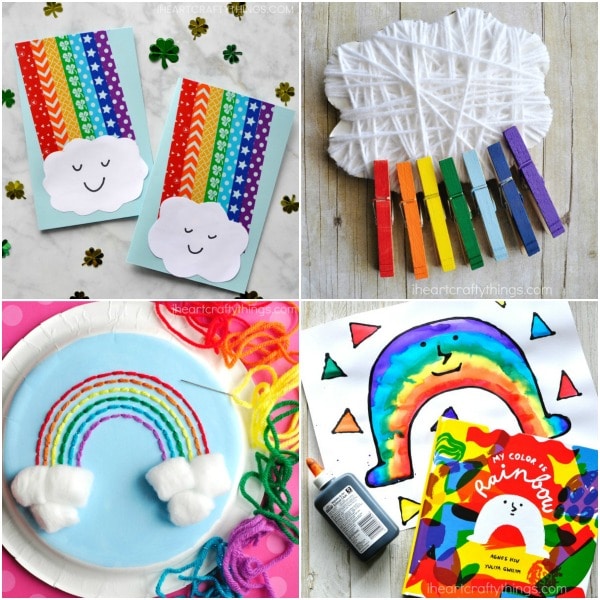 Double-sided Rainbow Windsock Craft
Cupcake Liner Pot of Gold and Rainbow Craft
Paper Plate Pot of Gold and Rainbow Craft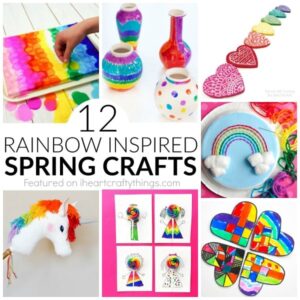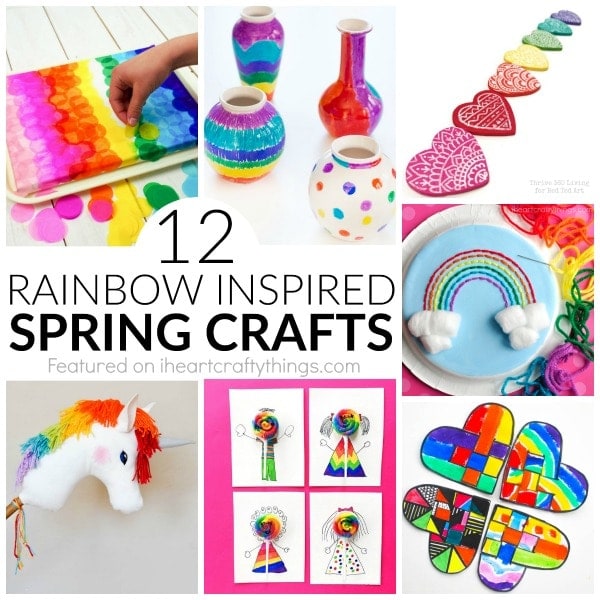 Farm Animal Spring Crafts
Visiting the farm is a great activity in spring for kids to see all the adorable baby animals and farm animals. Spend some time learning all about your favorite farm animal and then make one of these fun and easy farm animal spring crafts.
Chick Spring Crafts
Paper Plate Sewing Easter Chick Craft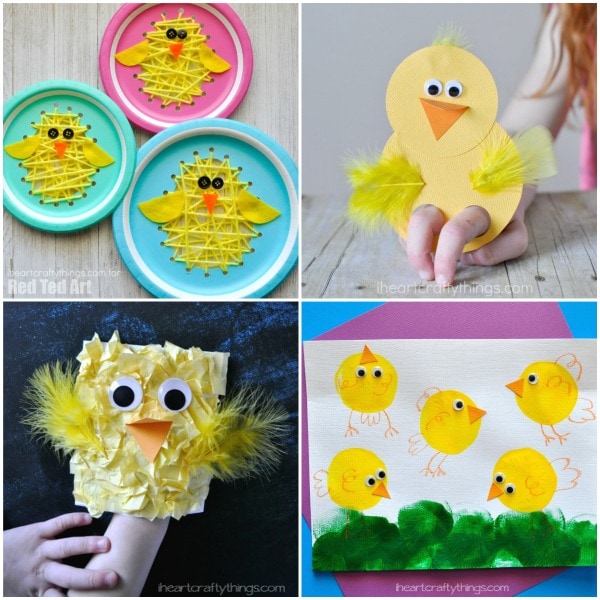 Balloon Printed Chicks Kids Craft
10 Spring Chick Crafts for Kids
Envelope Spring Chick Puppet Craft
Sheep Spring Crafts
Yarn Wrapped Sheep Craft for Kids
Cupcake Liner Sheep Craft for Kids
Easy Paper Farm Animal Crafts for Kids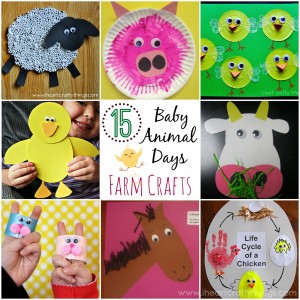 Spring Tree Crafts
You know spring is in the air when you see blossoming spring trees pop up around town and smell those pretty blossoms when you go on walks in the spring. Here are a few gorgeous spring tree crafts your kids will adore making this year. Everything from paper to cardboard and handprint keepsakes included.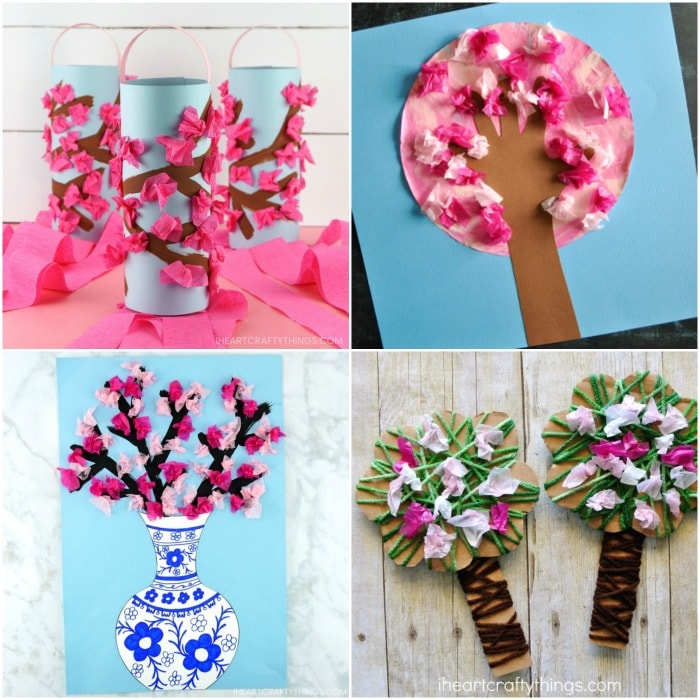 Yarn-Wrapped Blossoming Spring Tree Craft
Handprint Cherry Blossom Spring Craft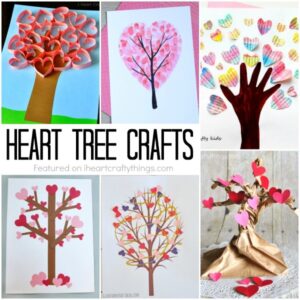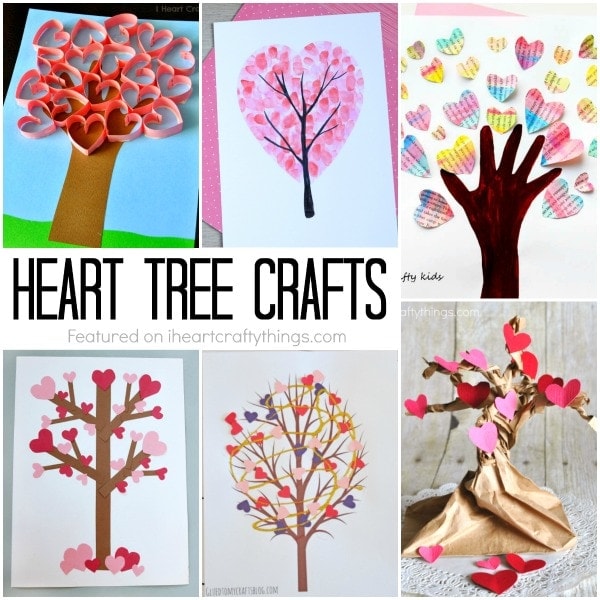 Weather Spring Crafts
The changing seasons is a fabulous time to learn all about weather at home or school. Here are some awesome weather spring crafts your kids will love making for spring crafts. Rain or sunshine…We've got you covered!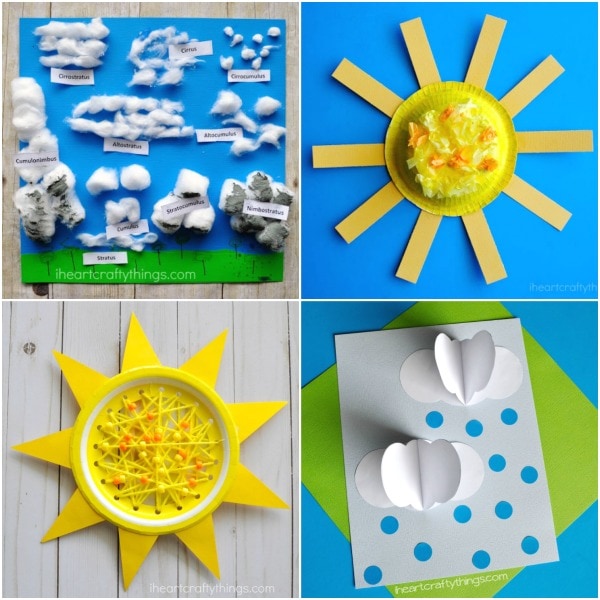 Cupcake Liner Sun Craft for Kids
You are my Sunshine Mother's Day Card
Raining Hearts Valentine's Day Craft
Showering you with Love Umbrella Mother's Day Card
Looking for other spring crafts for kids not listed here? You can search our website by typing in what you're looking for at the top of the page where the search bar is located. You can also browse through our category pages along the top menu bar of our page.
Save this page for later! We'll be adding more spring crafts to this page as new crafts get posted.