Bright and colorful butterfly crafts are a must for spring time! We recently made this foam cup butterfly craft and it turned out darling. Your kids are going to love making it!
My favorite part of this butterfly craft has to be the crayon and watercolor designed wings which really add some bright colored pizzazz to the pretty butterflies.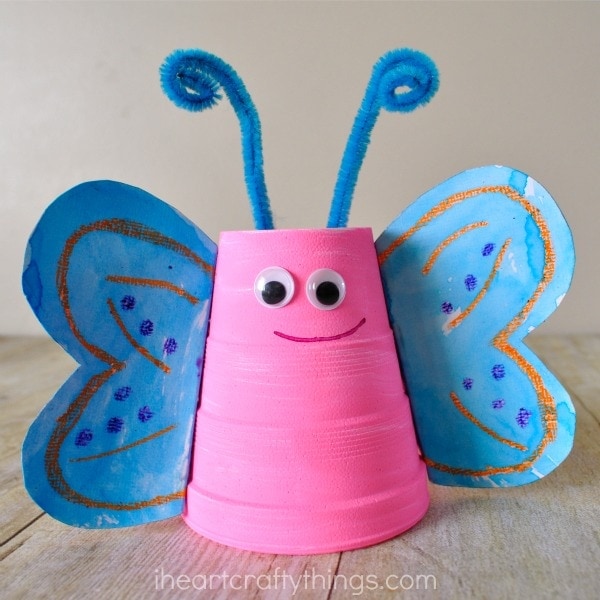 HOW TO MAKE A FOAM CUP BUTTERFLY CRAFT
Grab your supplies, read the simple instructions below, and get ready for a happy afternoon creating beautiful butterflies!
Supplies needed to make this foam cup spring craft:
This post contains affiliate links to the products mentioned. Read our full disclosure policy for more information.
small foam cup
acrylic paint (color of your choice)
paintbrush
white cardstock paper
googly eyes
glue
Instructions for creating this butterfly craft
1. Start by painting the outside of your foam cup with the color of your choice. Set it aside to dry completely.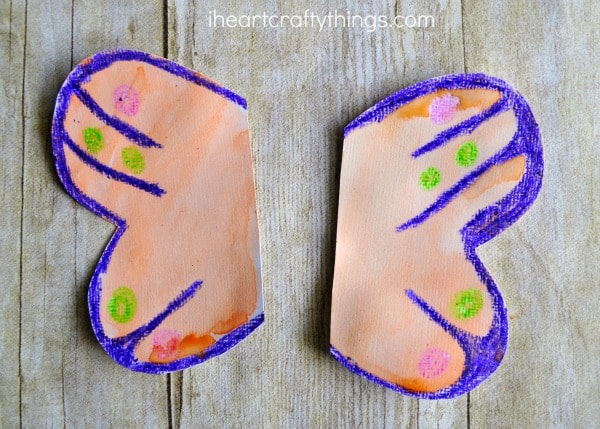 2. Cut butterfly wings out of your white cardstock paper. Add details to them with wings and then paint them with your watercolors.
3. Make a small fold on the insides of the butterfly wings, add glue to the folds and glue them onto the sides of the foam cup.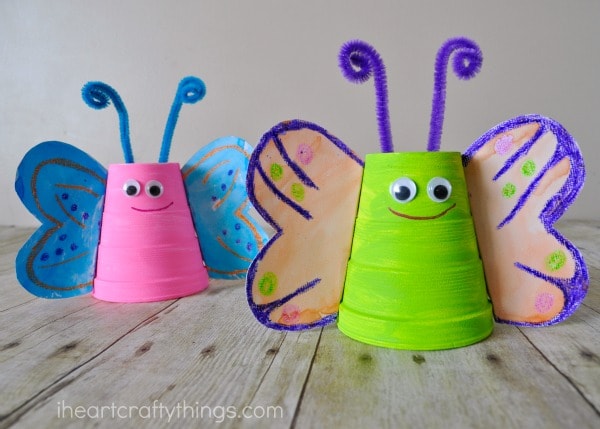 4. Glue your googly eyes onto your foam cup and draw a mouth on your butterfly.
5. Cut your pipe cleaner in half. Curl one end on each piece to make antennae. Poke them down into the top of the foam cup to make your butterfly antennae.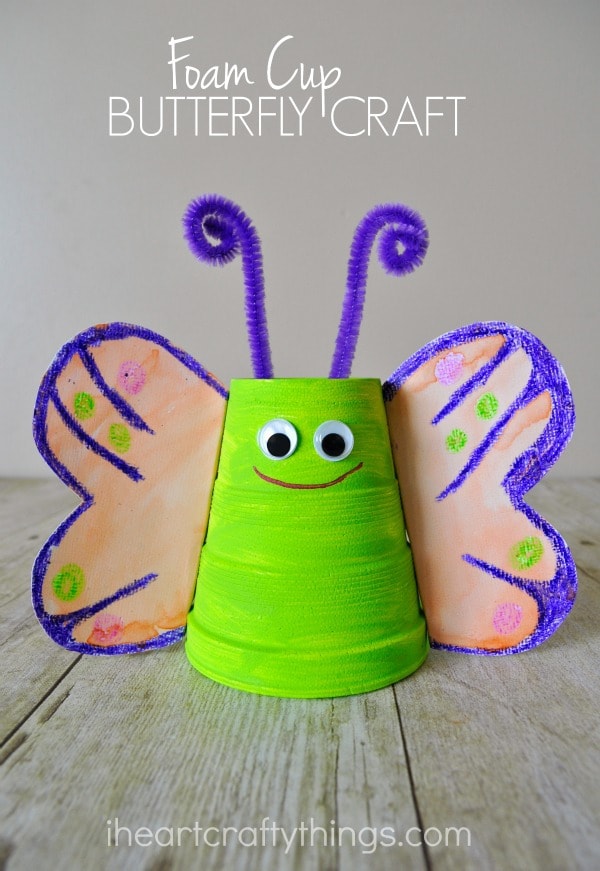 Looking for some books to go along with this pretty spring butterfly craft?
We love combining crafts with children's books at our house. Here are some fun butterfly themed books that would go along great with this craft:
– Waiting for Wings by Lois Ehlert
– Velma Gratch and the Way Cool Butterfly by Alan Madison
– My oh My A Butterfly! by Tish Rabe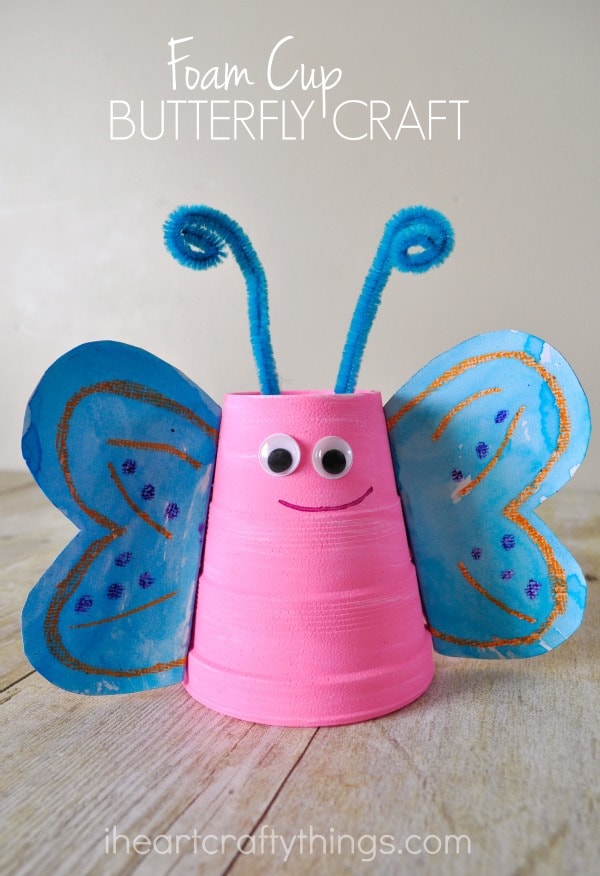 You might also enjoy these fun spring crafts for kids: