The fourth of July is right around the corner so I wanted to share a simple washi tape flag kids craft with you today. I made a couple different variations of it as you can see pictured below. Since it can be made to work for all different ages it's a great Independence Day Craft for the family.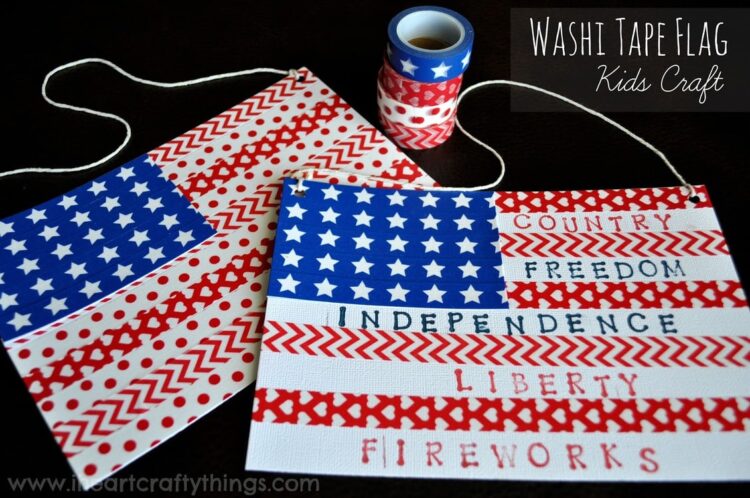 Materials you will need:
white piece of card stock paper 6″ x 8 1/2″
white piece of card stock paper 3″ x 4 1/4″
patriotic themed washi tape (I purchased mine at Pickyourplum.com) If you can't find the blue with white stars on it, you can just use any red, white and blue washi tape.
glue stick
hole punch
string
smaller letter stamps (optional)
stamp pad (optional)
Directions:
1. Use your blue and white star washi tape to cover your small piece of card stock.
2. Use the red and white washi tape to cover the large piece of card stock in stripes like a flag. If you want to add the stamped letters, make sure to leave white spaces between your stripes.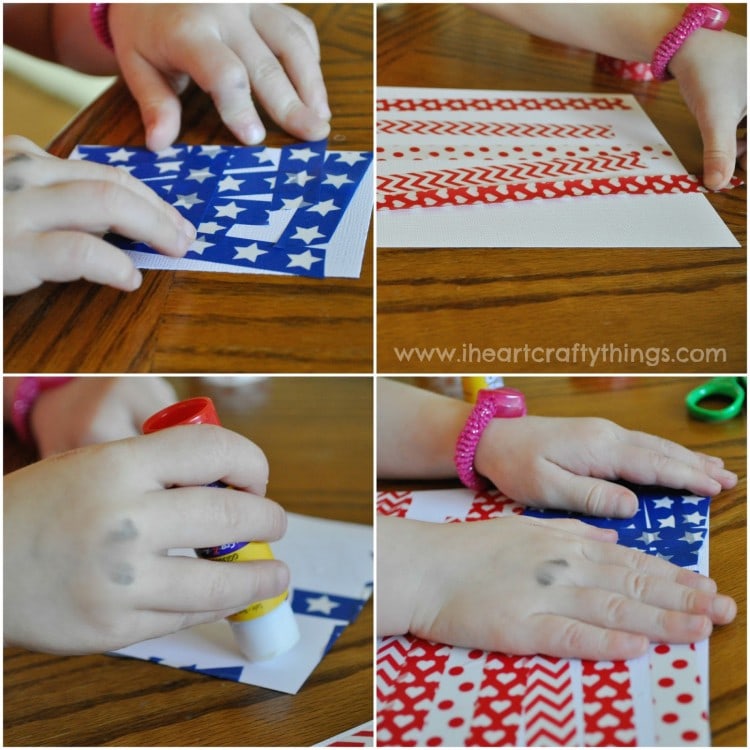 3. Add glue to the back of your blue and white star piece and glue it on to your striped flag.
4. Use your hole punch to punch holes in the top corners of your flag, and tie a knot through each hole with a piece of string to make a hanger for your flag.
Here is my 3 1/2 year old's completed flag: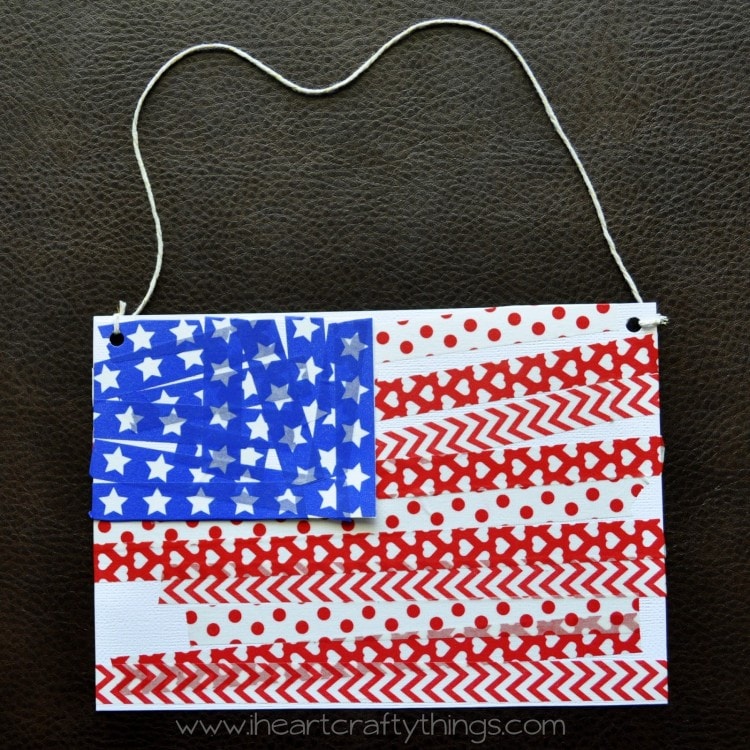 For a fun twist for older children, have them come up with a few words that remind them of the Fourth of July and stamp them with small letter stamps on the flag. You'll have to make sure to leave some of the white card stock showing through as some of the stripes if you do it this way so you have something to stamp on.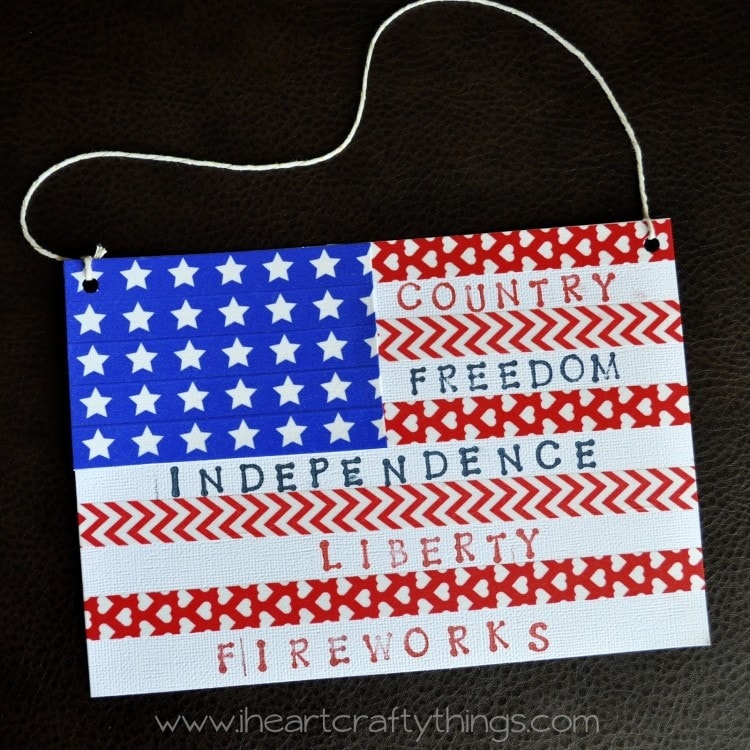 If you're looking for something to keep the kiddos occupied during family festivities and BBQ's, this craft is sure to do the trick! They sure make fun little decorations too.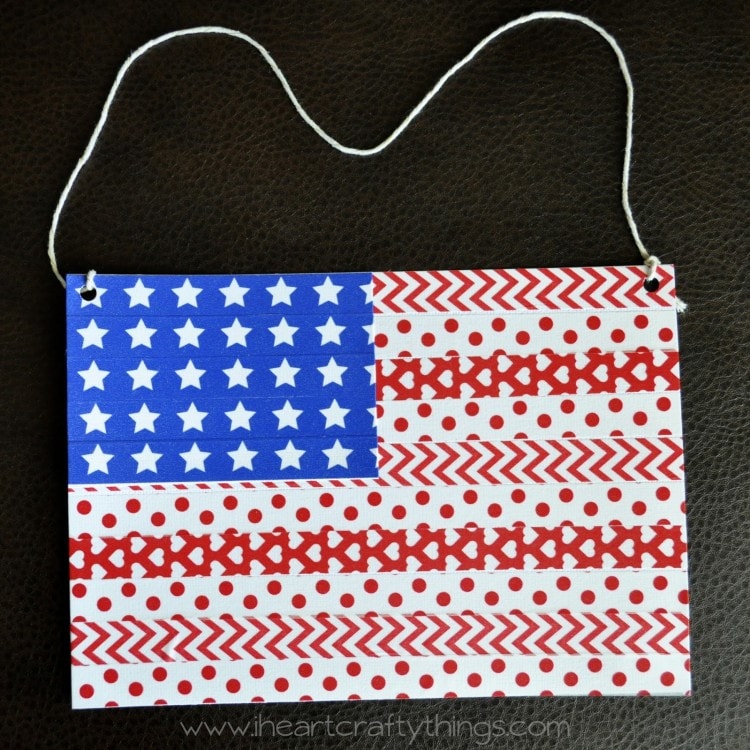 Follow I Heart Crafty Things on Facebook, Pinterest, 
Google+, Twitter, and Instagram!