Spring time is here bringing with it the blossoming of colorful flowers and busy little bees out and about to enjoy them. This paper bee craft is a fun way to bring some of the spring season indoors. Kids will love creating a colorful flower scene with busy paper bees buzzing around them to collect pollen. The bee wings popping off the page gives this simple spring craft a fun effect!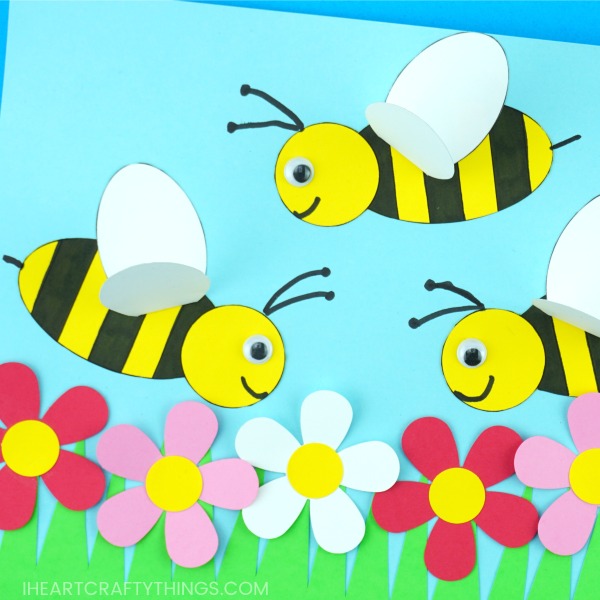 How to Make a Paper Bee Craft
This post contains affiliate links to the products mentioned. I Heart Crafty Things is a participant in the Amazon Services LLC Associates Program, an affiliate advertising program designed to provide a means for sites to earn advertising fees by advertising and linking to amazon.com.
Supplies:
Related: Insect Arts and Crafts Ideas
Instructions:
1. Print out the paper bee craft template on yellow and white cardstock paper. (We also have a page in the template designed to be printed on white cardstock and colored.) Use your black marker to color in the bee stripes on the template. Then cut out the paper bees and wings from the template. Bend the wings in half along the dotted line in the center of them.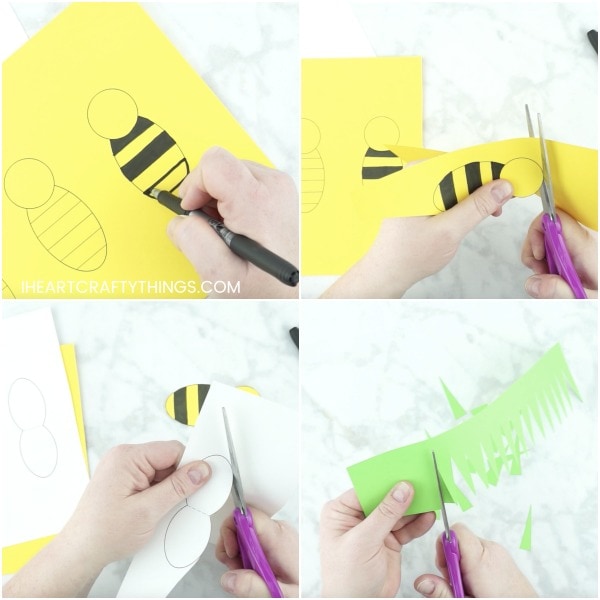 2. Cut a rectangle strip off the bottom of your green cardstock. Cut triangles out along the top of the strip to make grass. Glue the grass on the bottom of your light blue cardstock.
3. Use a flower paper punch to cut flowers from your red and pink cardstock. Then cut out yellow circles for the inside of the flowers. Glue the paper flowers along the top of the green grass.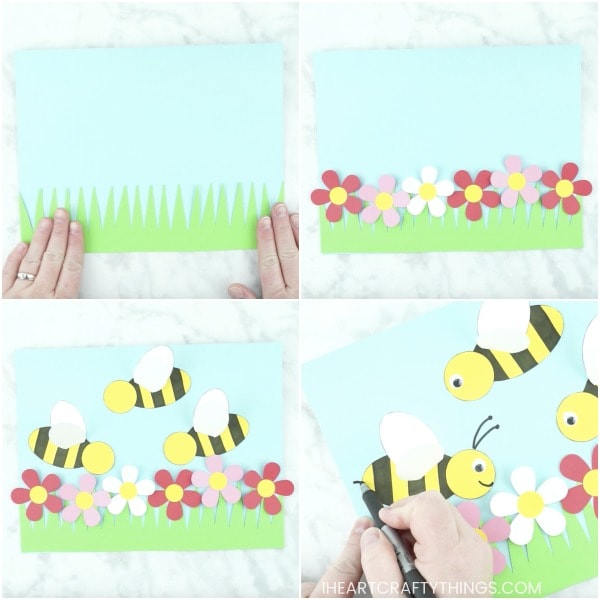 4. Glue the paper bee bodies onto your light blue cardstock above the flowers. Then glue the wings in place on the top of the bee bodies.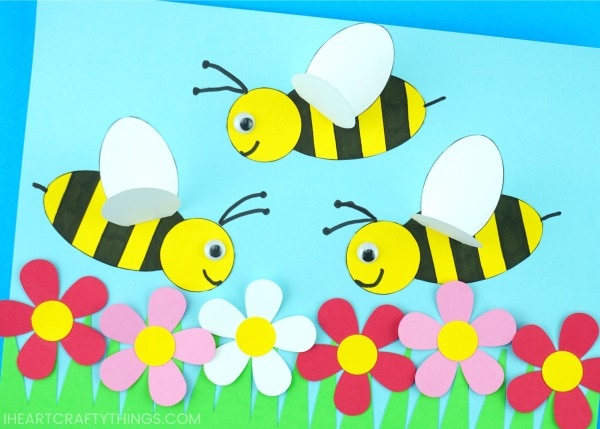 5. Glue small googly eyes onto your paper bees.
6. Finish your paper bee craft by using your black marker to draw a smile, antennae and a stinger onto the bees.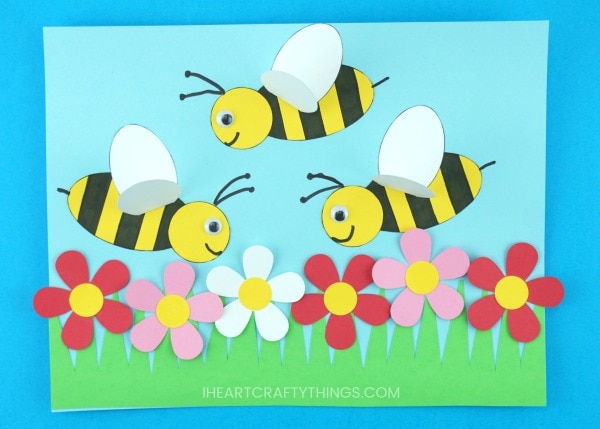 Your paper bee craft is complete!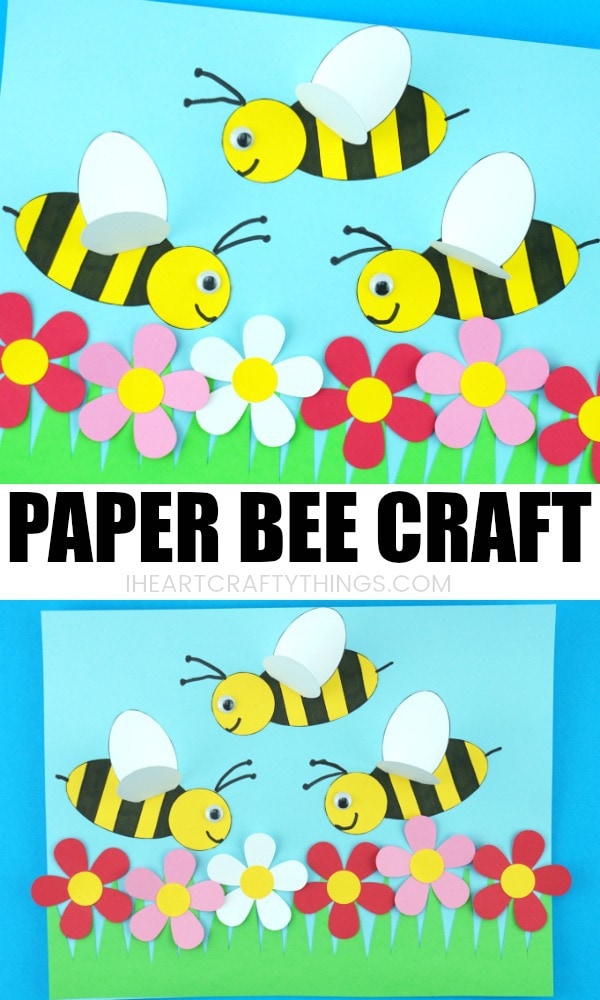 Looking for more fun spring insect crafts?
This paper plate fluttering butterfly craft is fun to create and play with!
If you love the 3D effect of our paper bee craft, you'll also love this darling paper ladybug craft.
White tulle makes a perfect compliment to this simple paper dragonfly craft. Kids will love flying them around after making them.