If you've been looking for a fun and colorful craft to make for spring, this pretty wood peg doll butterfly craft definitely needs to be on your to-do list!
In fact, I've been so excited to share it with you ever since we made it. My daughter and I had an afternoon full of fun making our colorful butterfly craft and they've been such a delight for my daughter to fly and play around with.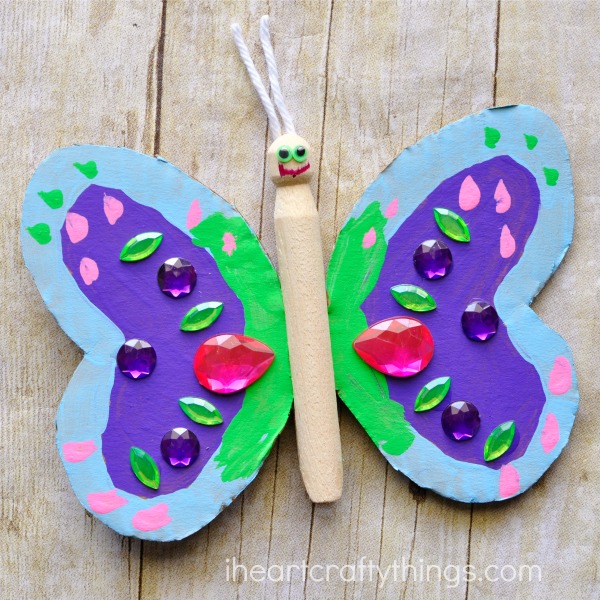 How to Make a Colorful Wood Peg Doll Butterfly Craft
Read through the easy step-by-step instructions below to get started making your own colorful butterflies.
Supplies needed to make a Wood Peg Doll Butterfly:
This post contains affiliate links to the products mentioned. Read our full disclosure policy for more information.
cardboard
small googly eyes
scissors
glue
Instructions for making this colorful butterfly craft
1. Start by cutting out your butterfly wings from your cardboard. Leave a small section connecting the two wings together in the middle. This is where you will slide your wood peg doll down onto the butterfly wings.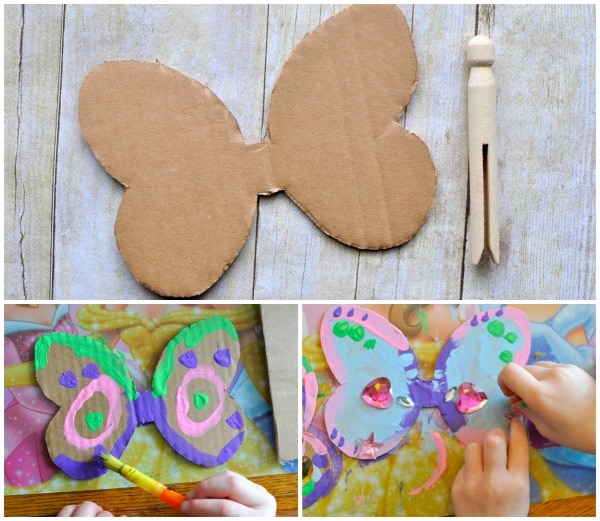 2. Paint your butterfly wings. Let them dry completely. When they are finished drying, slide your wood peg doll down onto your wings.
3. Glue craft gems onto your butterfly wings. My daughter and I had a ball looking through all of the different colors, shapes and sizes of all of the gems while our butterfly wings were drying. We created all kinds of different patterns to decide what we wanted to put on our butterfly wings.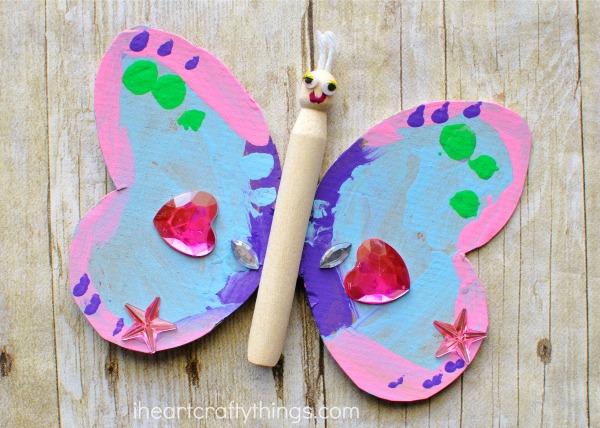 4. Cut a piece of string for your antennae, bend it in half and glue it onto the back of your butterfly head. Then glue on your googly eyes and draw on a mouth with your red or pink marker.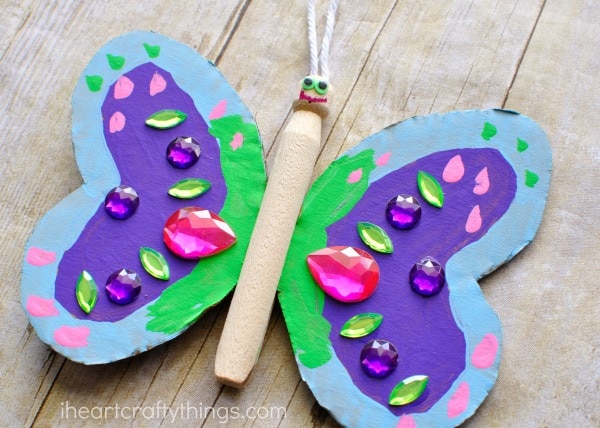 Looking for some fun books to go along with this pretty butterfly craft?
Try one of these:
The Very Hungry Caterpillar by Eric Carle
Velma Gratch and the Way Cool Butterfly by Alan Madison
Becoming Butterflies by Anne Rockwell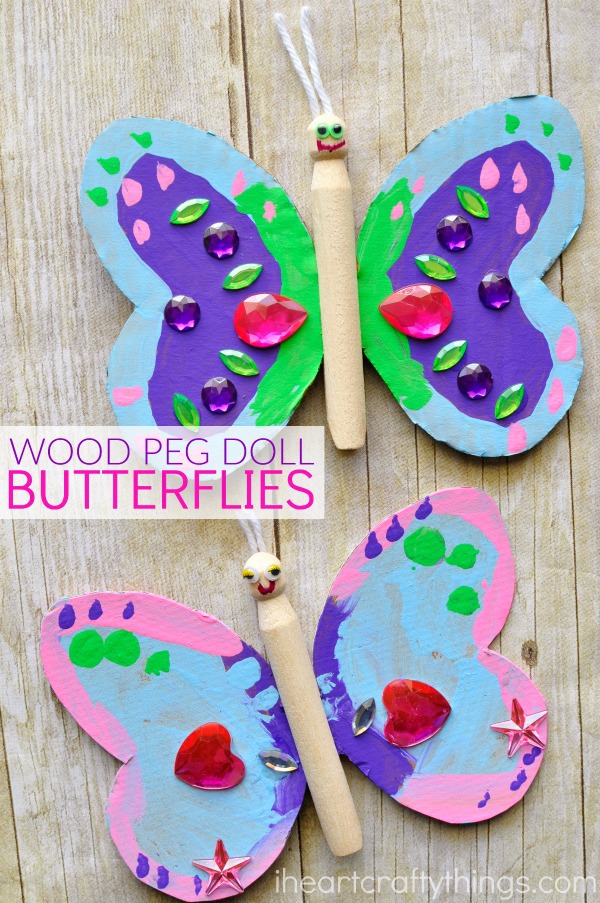 You might also enjoy these crafts: