This post is sponsored by Elmer's Products, Inc. The craft tutorial and all opinions expressed are my own.
My daughter is currently obsessed with anything related to role play and pretend play. It has been so fun for me to watch her interact with her toys lately as if they are real life people and hear all the adorable voices she gives each character. With St. Patrick's Day coming up in two weeks, we decided to make a Leprechaun Stick Puppet Kids Craft. You can use the puppet to enjoy pretend play like my daughter, or to reenact your favorite St. Patrick's Day Leprechaun book.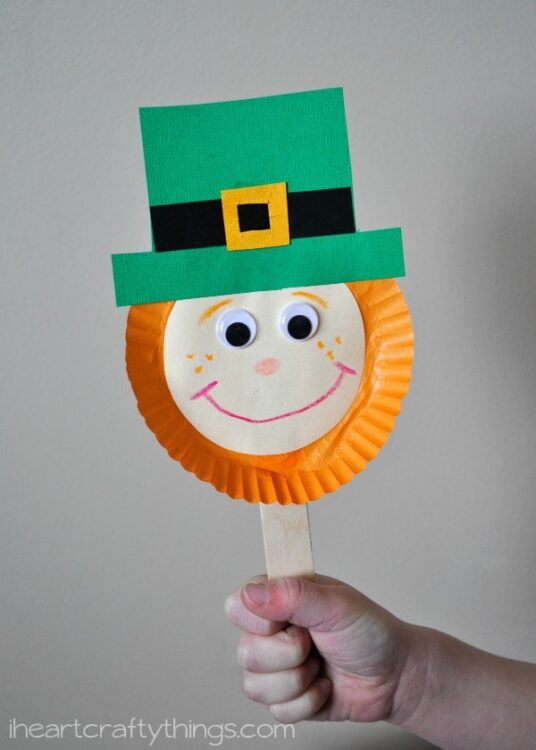 Supplies you will need:
orange cupcake liner
green, black and yellow cardstock paper
Manila folder or tan cardstock paper
large wood craft stick
googly eyes
crayons
Elmer's Clear School Glue
Elmer's CraftBond Tacky Glue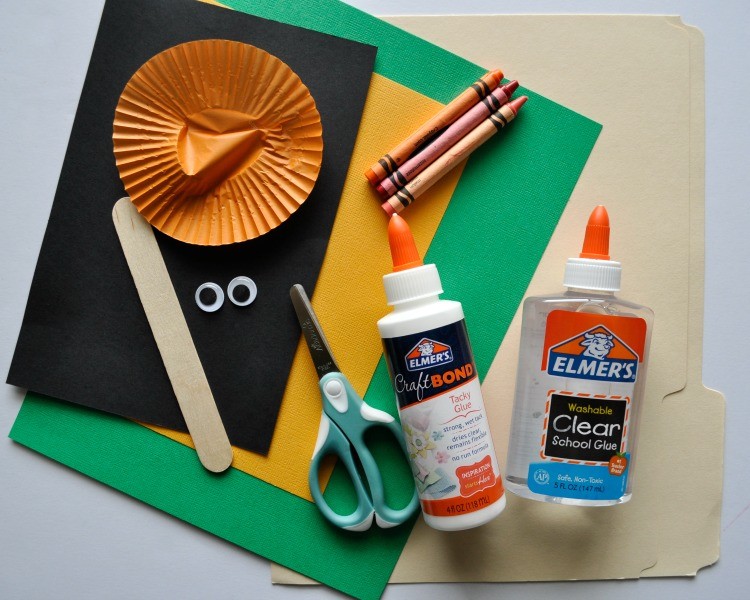 Directions:
1. Start by cutting a 3-inch circle out of your Manila folder. I drew a circle on the folder for my daughter to cut out.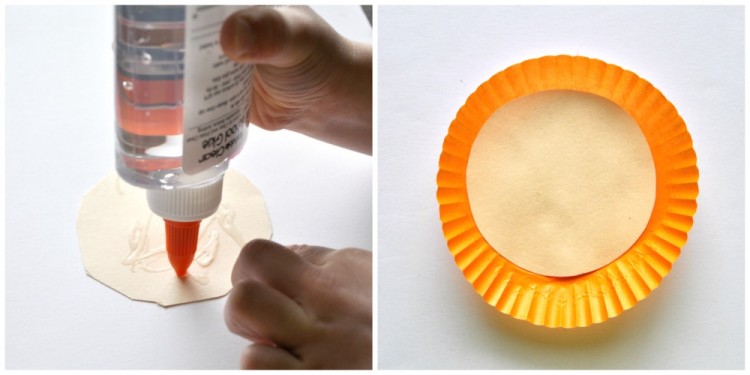 2. Use your Elmer's Clear School Glue to glue your circle onto the orange cupcake liner. I love this glue for projects like this (especially for little ones) because it dries clear.
3. Cut a Leprechaun hat, black trim for the hat and a buckle out of your green, black and yellow cardstock paper. I drew the hat for my daughter on her green paper and she cut it out, and I helped her with the other pieces. Glue the pieces at the top of your Leprechaun face.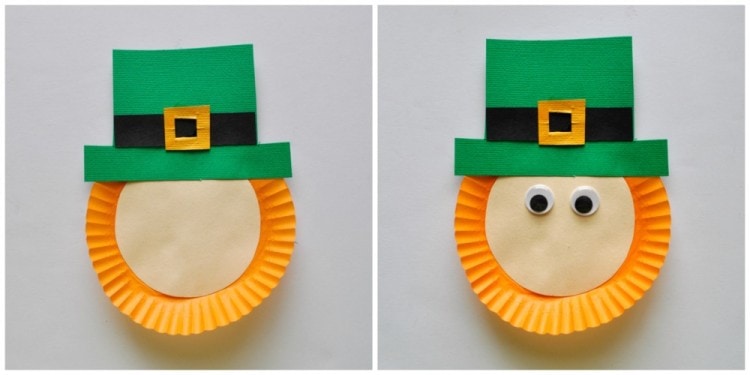 4. Glue your googly eyes onto your Leprechaun with your Elmer's Clear School Glue.
5. Use your crayons to draw facial features on your Leprechaun: smile, nose, eyebrows and freckles.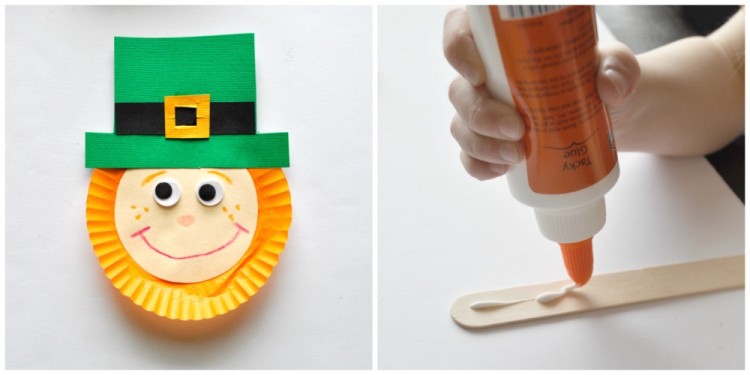 6. Add a generous line of Elmer's CraftBond Tacky Glue onto half of your large craft stick and glue it to the back of your Leprechaun. I find that the Tacky Glue gives extra strength and durability to the puppet so it's a must.
Here is my 4-year old's Leprechaun puppet. She has been having him dance around all afternoon and has been making up adorable songs with him about St. Patrick's Day and rainbows.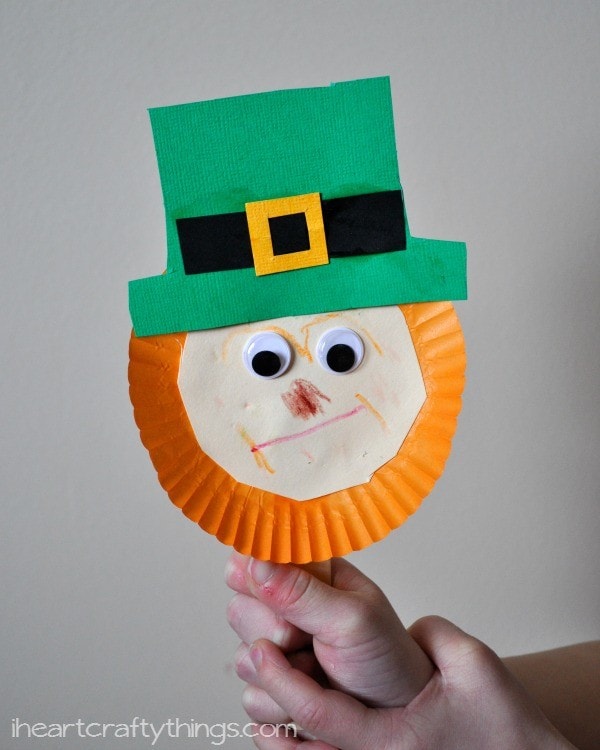 I enjoyed making my own puppet alongside my daughter. Not only was it great bonding time, but it creates a great opportunity for me to sit down with her later to play with our puppets together.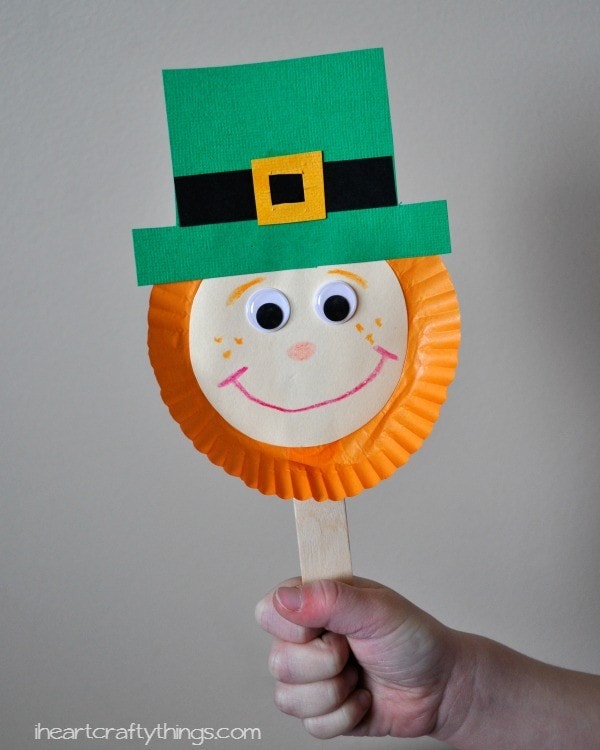 Visit the Elmer's website for more craft ideas and info about their products, or find them on Facebook.
You might also enjoy these crafts on I Heart Crafty Things: