A big thank you to Elmer's for sponsoring today's cute puffy paint Leprechaun craft!
Do your kids love puffy paint? Whenever I mention puffy paint my children jump up and down in excitement. They love to help me measure out all of the ingredients and mix it all together.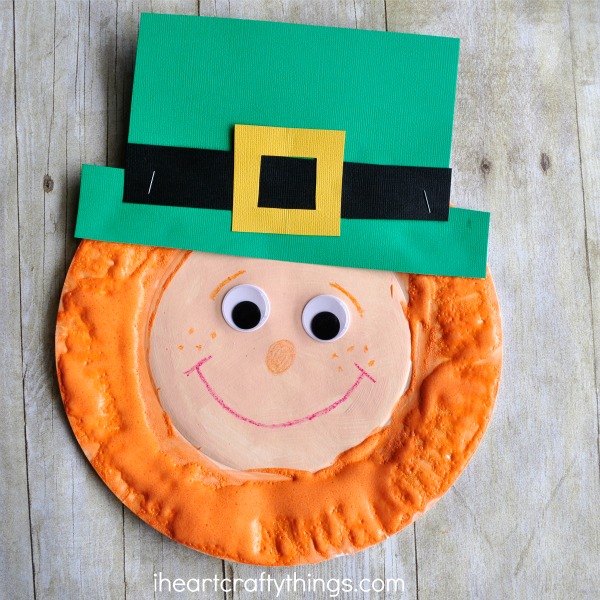 HOW TO MAKE A PUFFY PAINT LEPRECHAUN CRAFT
Whether you're a puffy paint pro, or you've been wanting to try it out, we have the perfect craft for you today! This puffy paint Leprechaun craft is crazy adorable and is a perfect craft to make together as a family or at school for St. Patrick's Day.
Supplies needed for this puffy paint craft:
For the puffy paint:
Elmer's School Glue
shaving cream
yellow and red food coloring
container for mixing
mixing spoon
sponge brush or paintbrush
Other supplies:
paper plate
peach colored paint
green, black and yellow cardstock paper
Elmer's School Glue Stick
googly eyes
crayons
scissors
stapler (optional)
Instructions for making this Leprechaun Craft
1. Start by painting the center of your paper plate with your peach colored paint.
2. Now make your puffy paint. Do this by adding equal amounts of Elmer's School Glue and shaving cream into your mixing container. Add drops of yellow and red food coloring to make an orange color, and then mix it all together. If you are only making 1-3 Leprechaun crafts you will only need to use about 1/3 c. – 1/2 c. of both the glue and shaving cream. If you are making this with a larger group, you will want to use more.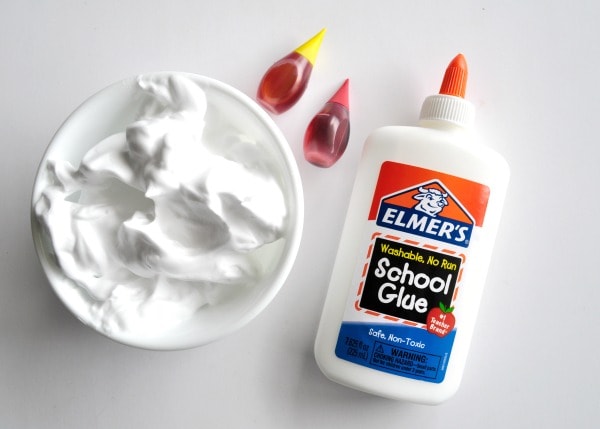 3. Use your sponge brush or paintbrush to paint the outside rim of your paper plate with your orange puffy paint. Set your paper plate aside to dry completely. This may take several hours depending on how thick you coat on the puffy paint.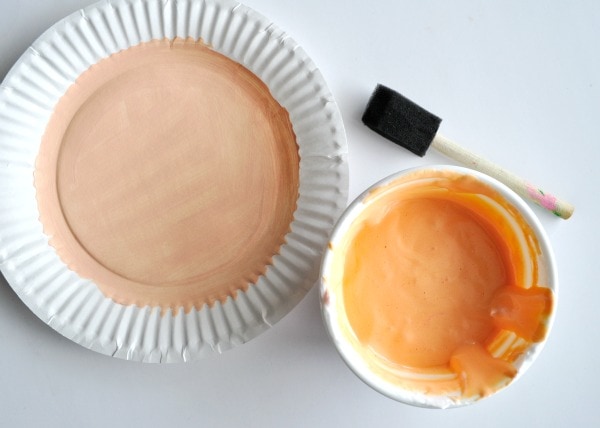 4. While your puffy paint is drying, cut out several shapes from your cardstock paper to make a Leprechaun hat. You'll need a green rectangle for the crown of the hat, a green rectangle for the brim of the hat, a black rectangle for the band and a yellow square (with the center cut out) for the buckle.
Use your Elmer's School Glue Stick to glue all of the pieces together to make the Leprechaun hat.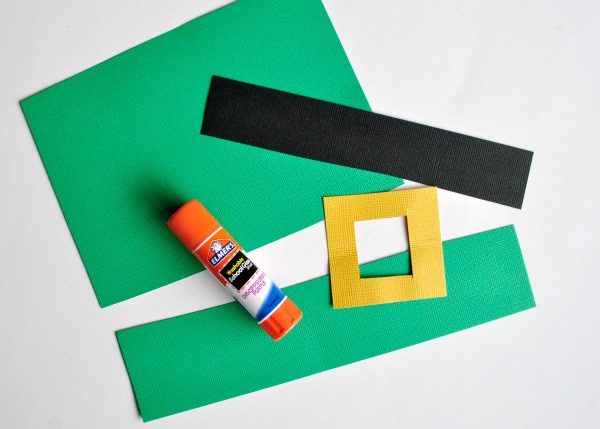 5. When your puffy paint is dry, glue or staple your hat onto your Leprechaun. Then finish your Leprechaun craft by gluing on googly eyes and adding facial details like a nose, mouth, freckles and eyebrows.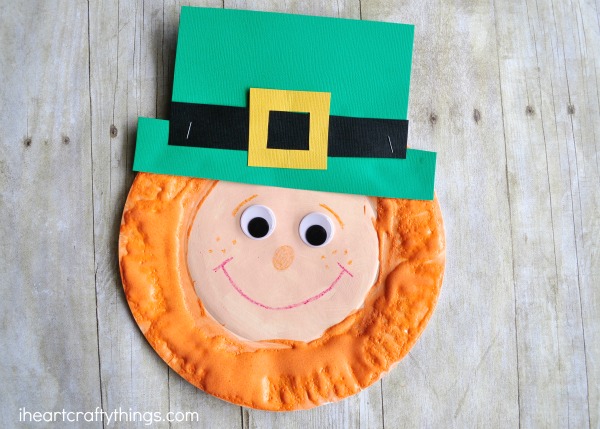 Isn't he adorable? Make sure to follow Elmer's on Facebook, Pinterest and Instagram for daily craft inspiration!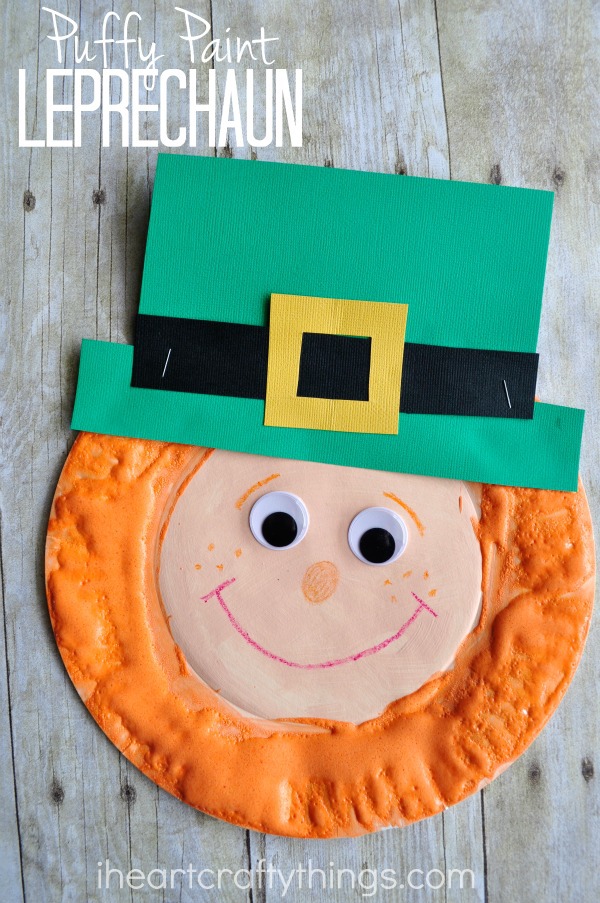 You might also enjoy these St. Patrick's Day crafts: