Spring time is the perfect season for sitting outside and enjoying some bird watching in your backyard or neighborhood. This colorful accordion fold paper bird craft is a perfect compliment to learning about birds this spring. After making their colorful bird craft, kids can enjoy flying them around all afternoon.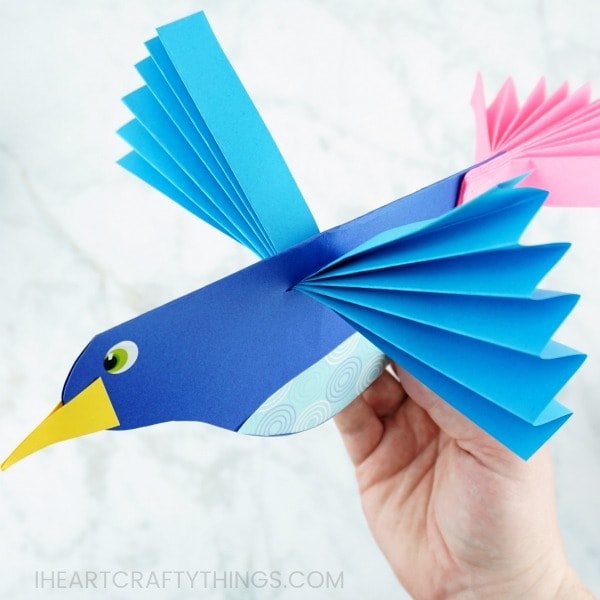 How to make a colorful Paper Bird Craft
This post contains affiliate links to the products mentioned. I Heart Crafty Things is a participant in the Amazon Services LLC Associates Program, an affiliate advertising program designed to provide a means for sites to earn advertising fees by advertising and linking to amazon.com.
Supplies:
*We received our patterned scrapbook paper from our friends at OrientalTrading.com. All opinions expressed are 100% my own.

Instructions:
1. Begin by purchasing the bird template in our Teachers Pay Teachers store. Print out the bird template and cut it out. Note: If you prefer not to purchase our template draw your own bird pattern like the one pictured below.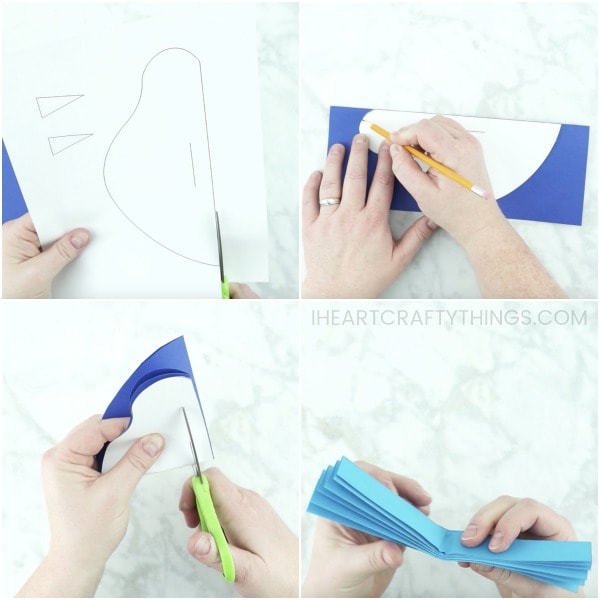 2. Fold your cardstock paper in half, lengthwise. Trace the bird body template on the folded edge of the cardstock and cut it out.
3. Slightly fold the bird body in half and use scissors to cut the slit shown in the template.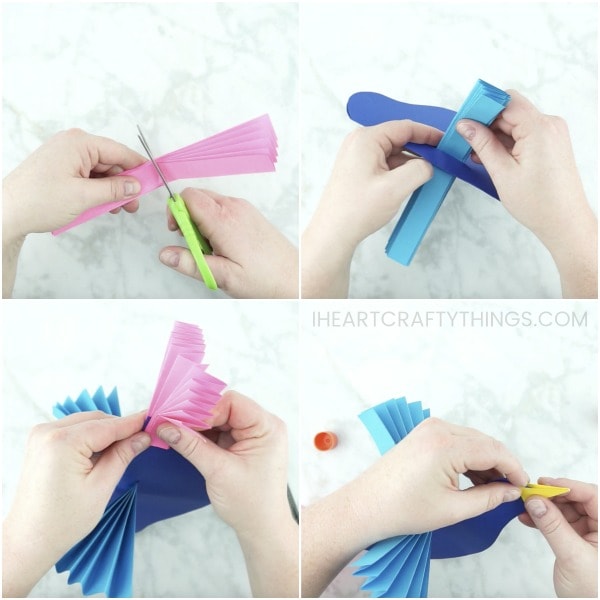 4. Fold two pieces of color paper in an accordion fold. Bend one of the papers in half. Bend the other paper in half and then cut it down the center to make two pieces.
5. Push the first accordion folded paper through the slit in the bird body with the bend upward. Spread the wings out.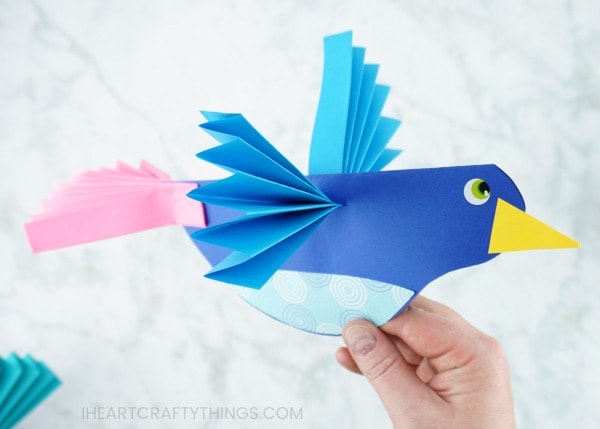 6. Staple the two tail wing sections to the end of the bird body.
7. Cut out two triangles for a beak and glue them together on each side of the bird face.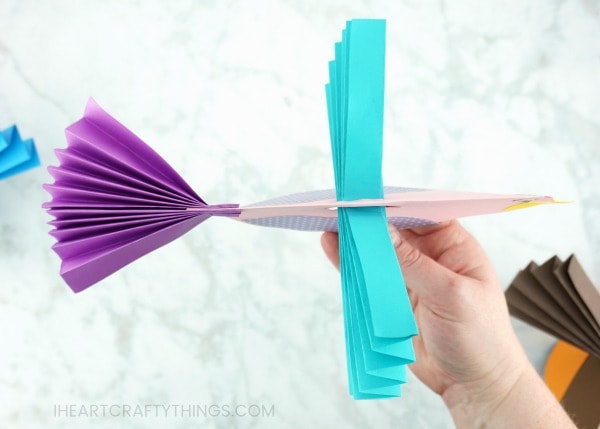 8. Use the template to cut out two belly sections and glue them on each side of the bird.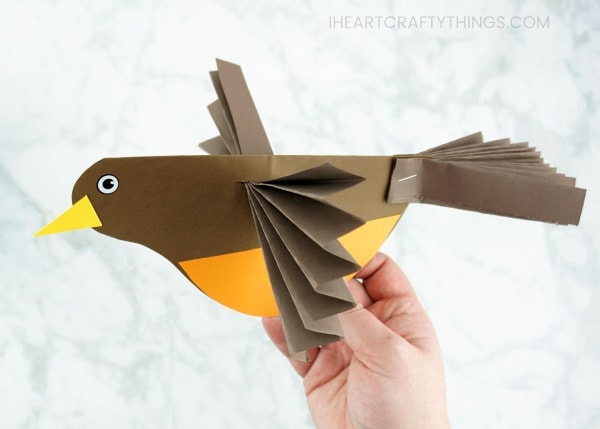 9. Finish your paper bird craft by adding eye stickers on the face of the bird.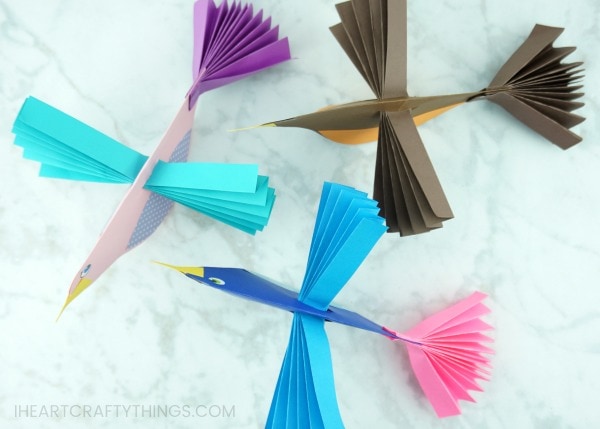 Looking for more fun spring crafts:
This gorgeous birds on a wire art project is stunning and is perfect for a spring or summer craft activity.
Have you ever tried black glue art before? These darling insects are a perfect project for spring.
This paper plate fluttering butterfly craft is fun to make and play with!