I am sharing another Alphabet Matching Game with you today. Since our weather has been more like spring lately we decided to retire our
Snowman Alphabet Matching Game
and I made a Flower Matching Game that is perfect for spring time. So gather your milk caps, print off this flower mat, and get ready to match some capital and lowercase letters!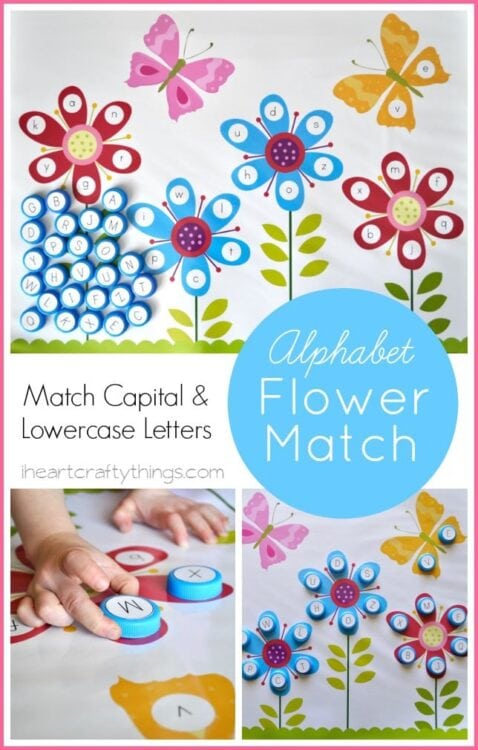 Supplies you will need:
26 bottle caps (we used milk caps)
posterboard
scissors
glue stick
NOTE: For all of our other
Alphabet Match
Printables I have followed the directions below, however, this time I decided to try printing out the poster in one piece at Staples and having it laminated at a local teacher store to keep it for long term use. Going this route is more expensive (about $27), but it is a great option if you want to keep it more durable and for long term use.
Directions:
1. Print off the
Flower Printable
. The printable is a large mat so it doesn't fit on one paper. You will have to click the "Poster" option in your print dialog box and it will print off on 6 pages. Below is a picture of my print dialog box for when I printed our Snowman ABC Match to see which option to choose. I'm not sure if this option is available to all printers, but this is how mine works.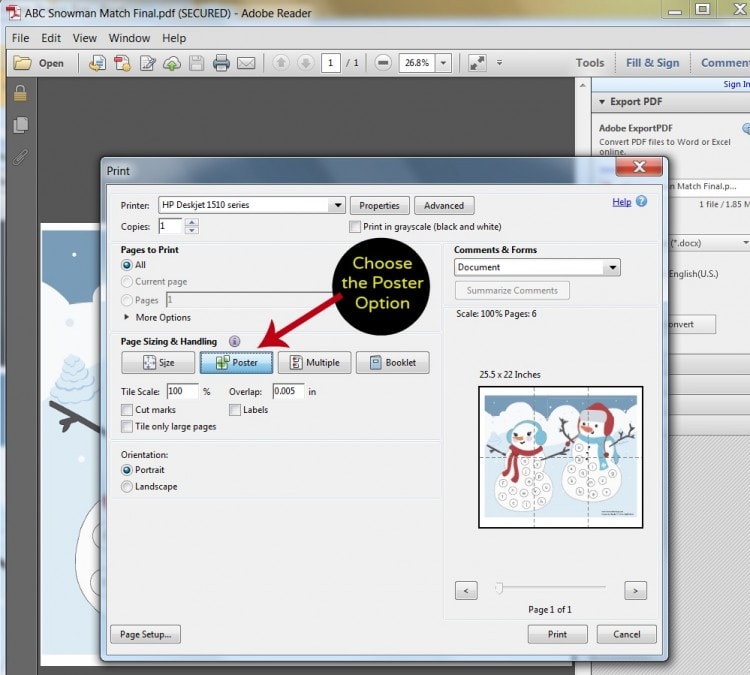 2. Once you have printed off all the pages, trim off any edges around the paper that would make your Flower Printable not connect together properly. Most printers don't print to the very edge so this is why you will most likely have to do some trimming.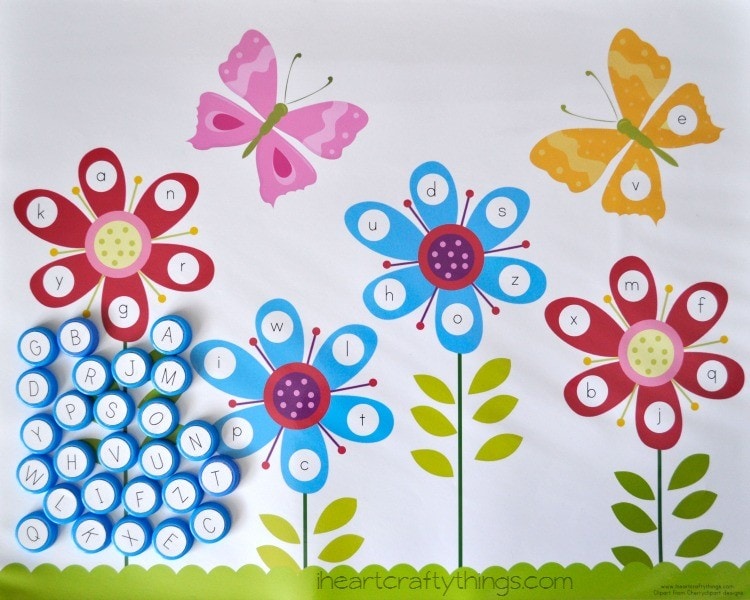 3. Glue your pages to your posterboard, connecting them so they match together correctly. I like to start with my top right paper and work my way around in a circle, but do what works for you. I always lay mine out on my posterboard first to see what works best.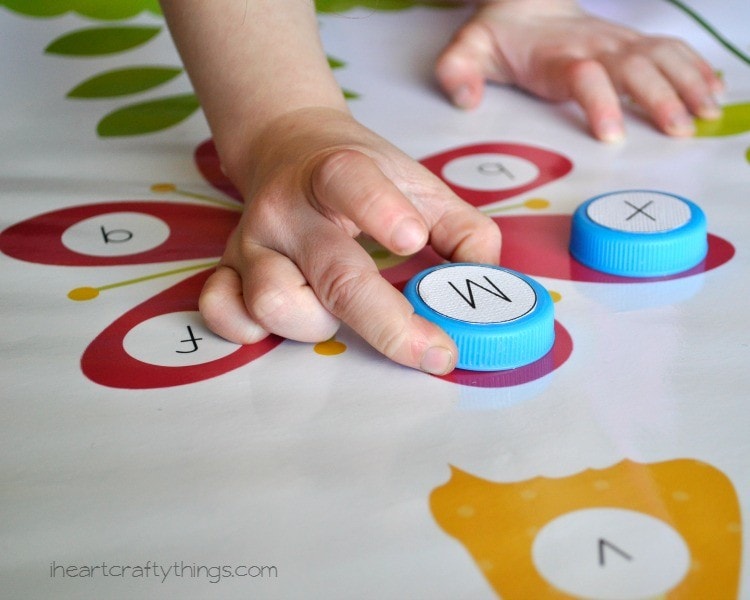 5. Now your child can match all the capital letter milk caps to all the lowercase letters on the Flower mat. You can ask your child questions while they do the activity about what letter they are matching, what sound it makes, or think of a word that starts with that letter, etc.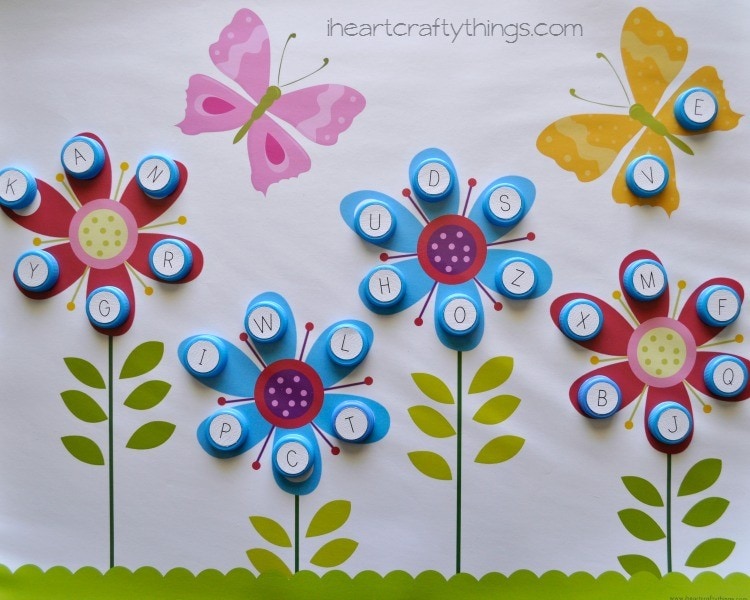 We have made a few more of these Matching games. Make sure to check them all out:
You might also enjoy these activities: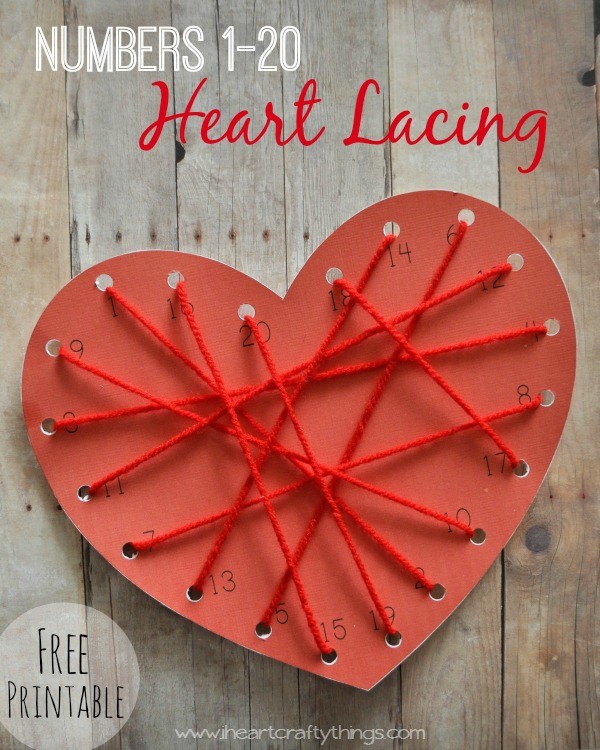 Follow I Heart Crafty Things on Facebook, Pinterest, 
Google+, Twitter, and Instagram for more crafty fun!