These DIY Windsock Crafts are a great craft for the younger kids to make. Not only will they love the whimsical look and fun but their confidence will grow as well knowing that they can easily make these projects on their own!
If you're looking for a simple way to decorate your home with fun and unique DIY crafts, you're not going to find a cuter idea than this list of great crafts!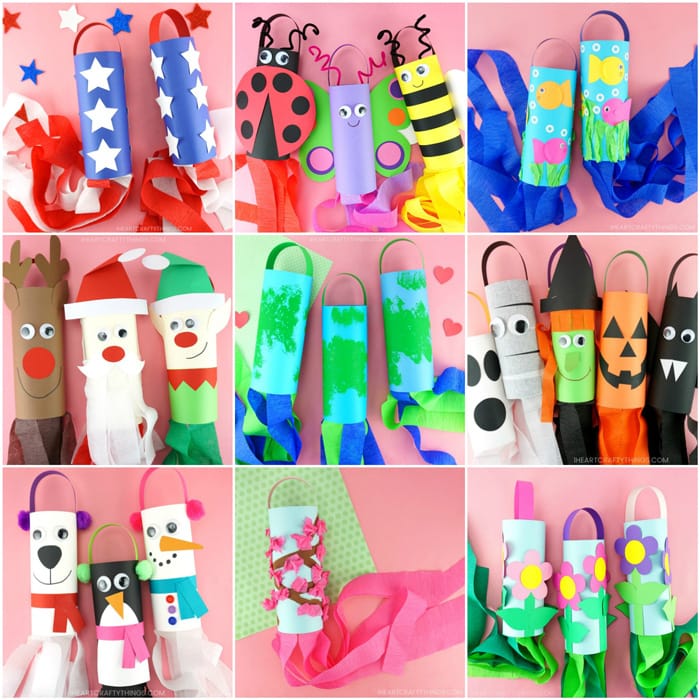 And to be completely honest, they're fun for adults to make as well. I find it so comforting to be able to craft and make fun things with the kids during times of stress or anxiety. Windsocks are a great way to tune out the day and create something magical in the meantime.
DIY Windsock Crafts for Kids 
The best part about these Windsock Crafts is that they're really easy to make. You and your kiddos will have a great time crafting and bonding together with these fun DIY projects as your prize!
Trust me on this one..once you get started, you're just going to want to work down the list for every holiday and season throughout the year!
Make sure to bookmark or pin this page because we'll be adding more windsock craft ideas as we create them.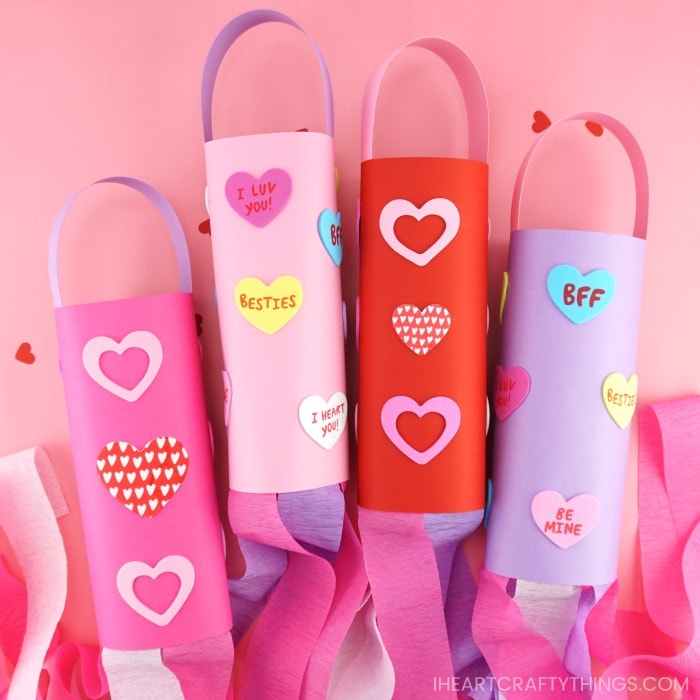 Heart Windsock Valentine's Day Craft– Is there any other way to showcase your love on Valentine's Day than with this simple craft? Let the kids add on as many hearts as they want!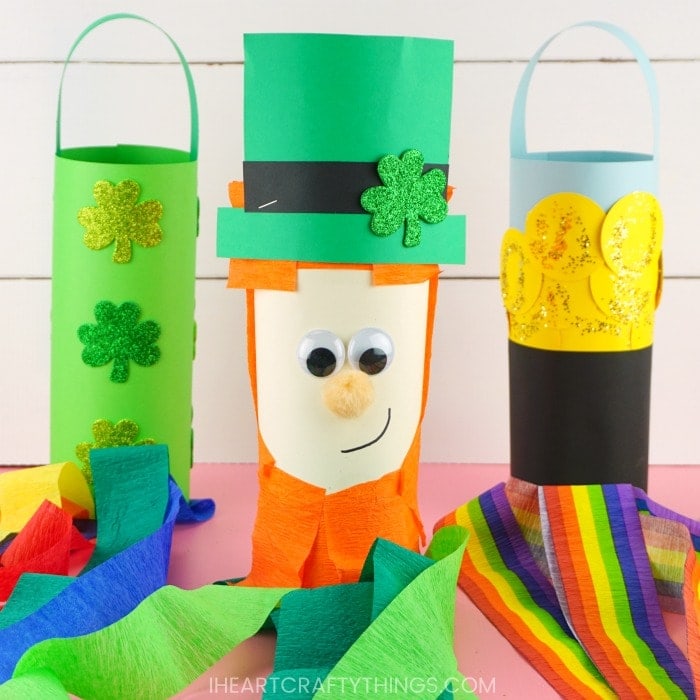 St. Patrick's Day Windsocks– Lucky or not, this windsock DIY is certain to make everyone else "green" with envy.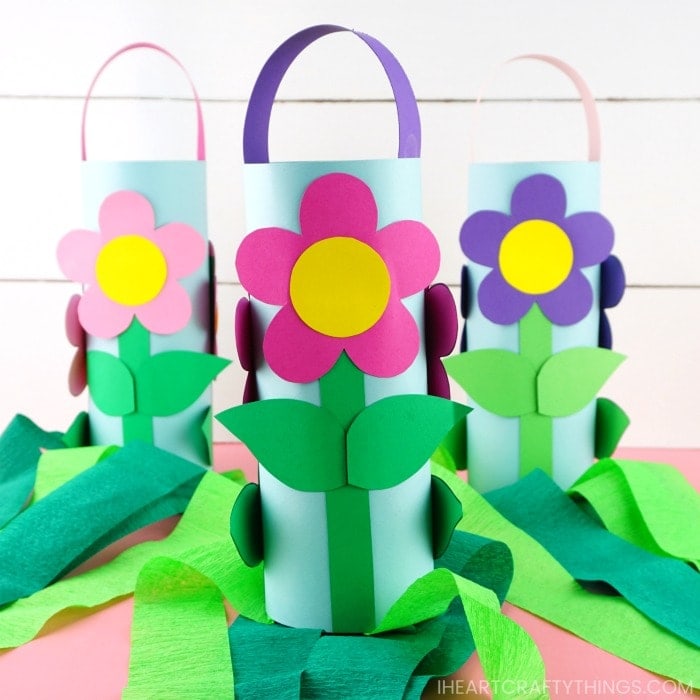 Flower Windsocks– This windsock just reminds me of summer and spring since the focus is on the beauty of flowers.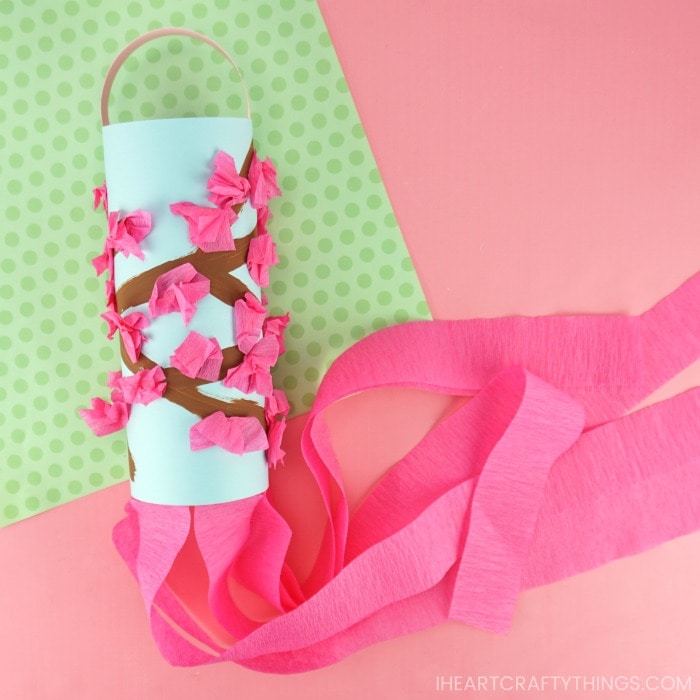 Cherry Blossom Windsock Craft- I have such fond memories of seeing Cherry Blossom trees when I was a young child so this one is near and dear to my heart!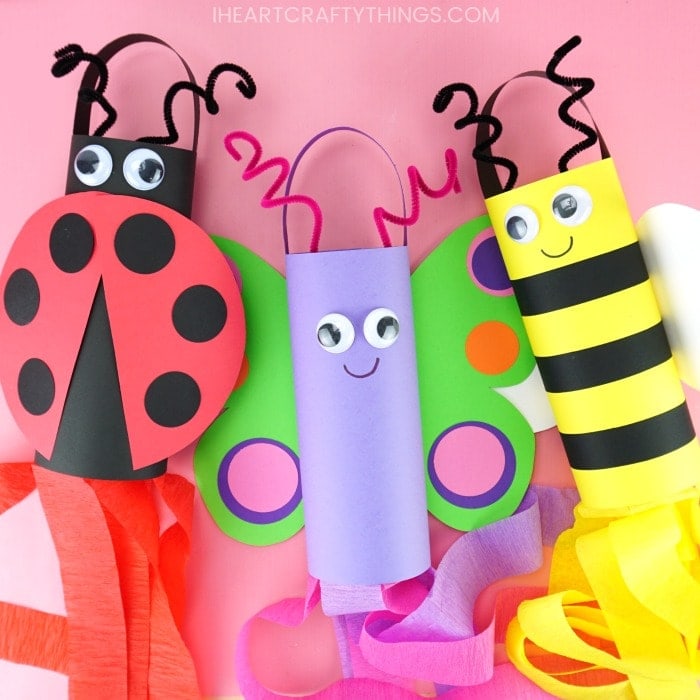 Spring Insect Windsocks– Who says you can't add in a little bit of learning with your crafting fun? Insects are so interesting to learn about.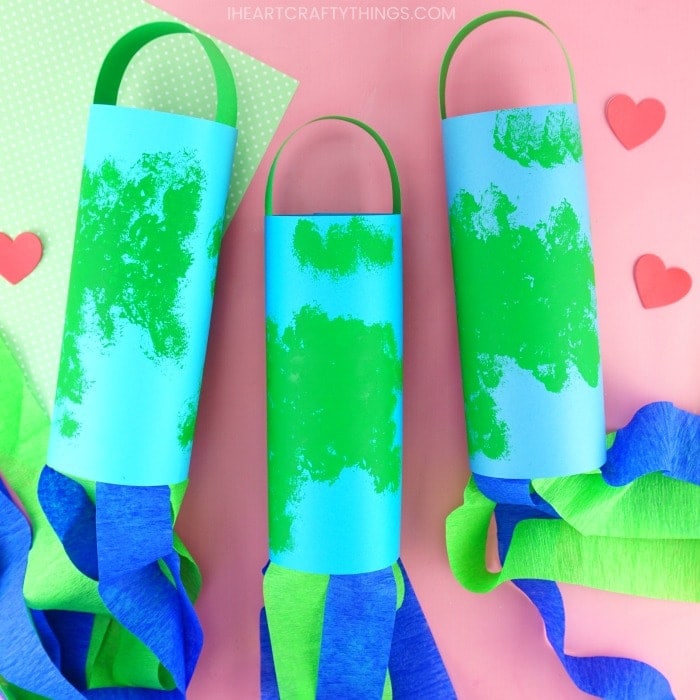 Earth Day Windsocks– Earth Day is one of my favorite days of the Earth because Mother Nature is one of my favorite leading ladies.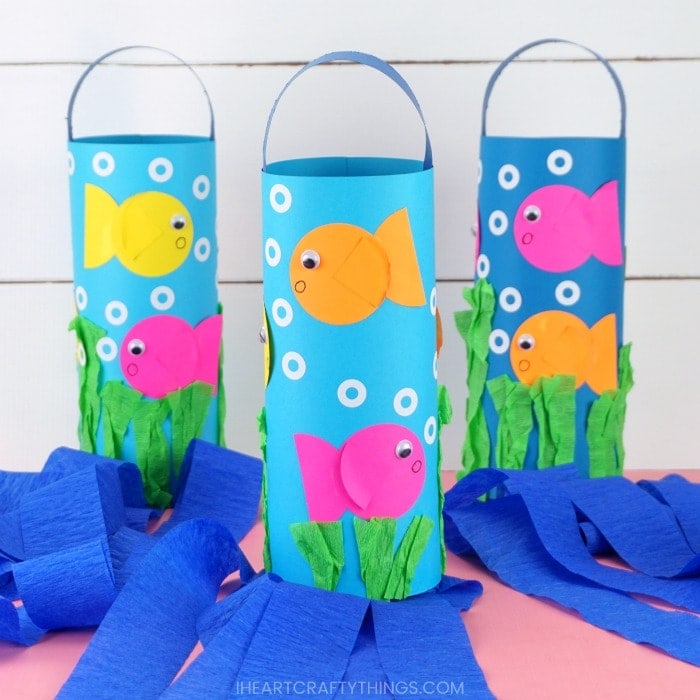 Easy Fish Windsocks- "Dive deep" into this DIY craft and explore the beauty of the ocean.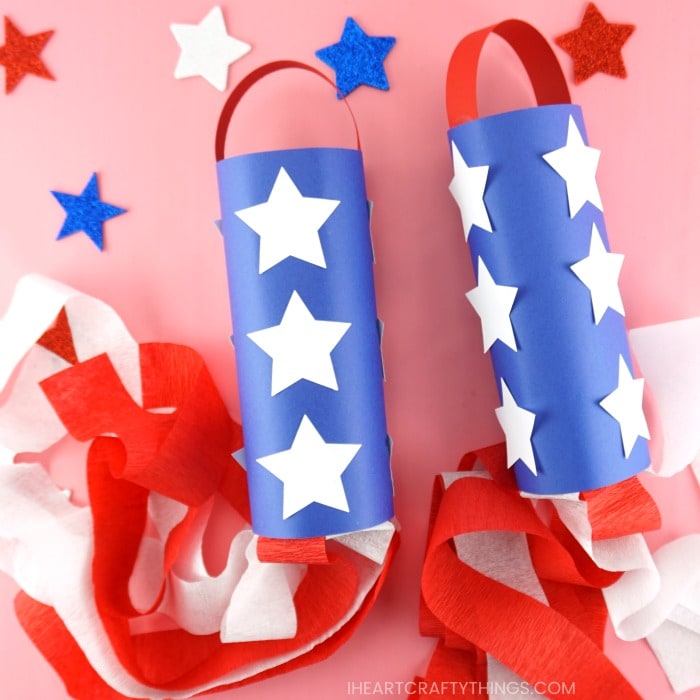 Patriotic Windsocks– Fireworks are fun for 4th of July but have you ever had your very own red, white, and blue windsock? If not, the time is now!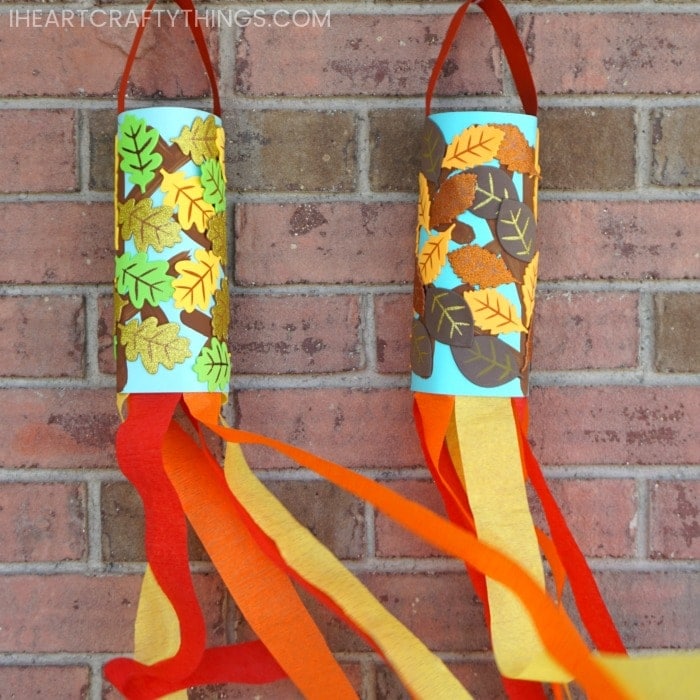 Fall Tree Windsocks– Fall trees are the best because of all the beautiful colors of the leaves. (and the cool crisp air!)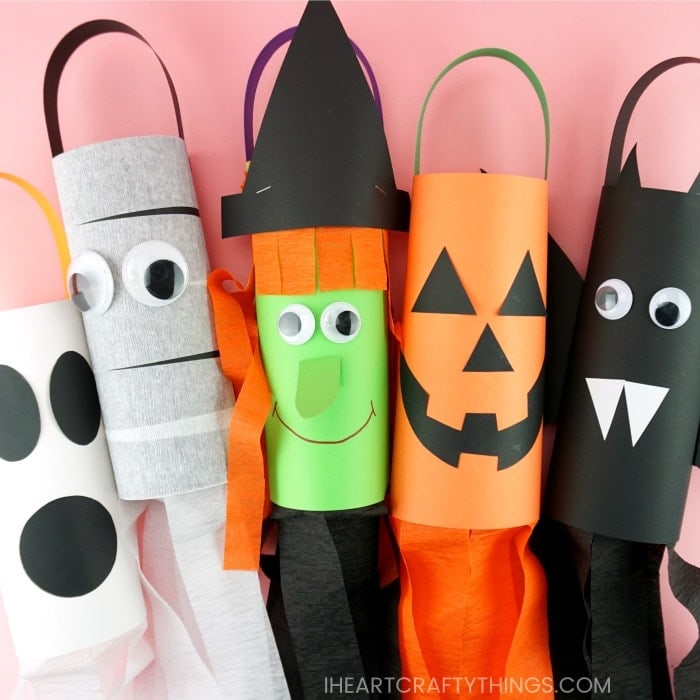 Halloween Windsocks– There's nothing spooky about this DIY windsock at all! In fact, it's downright adorable.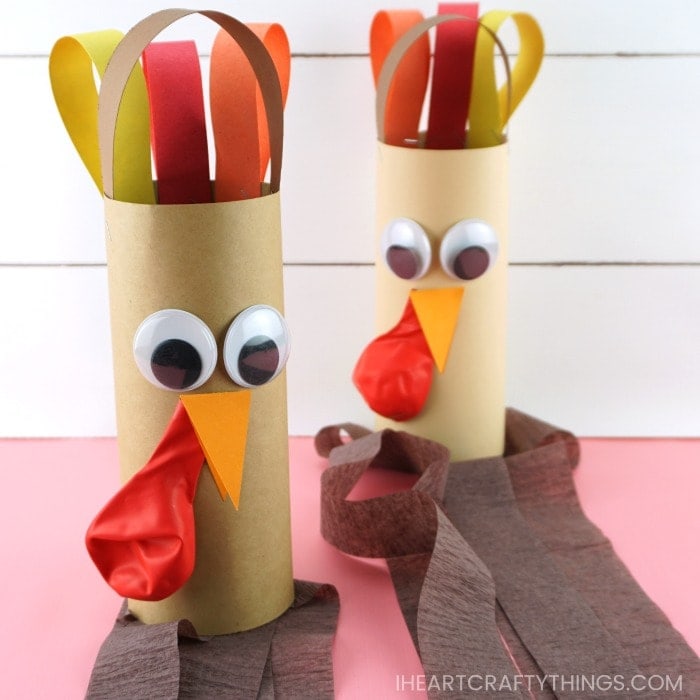 Turkey Windsock Craft– Gobble, gobble. Make this up just in time for Thanksgiving with the family. Talk about a super simple DIY decor.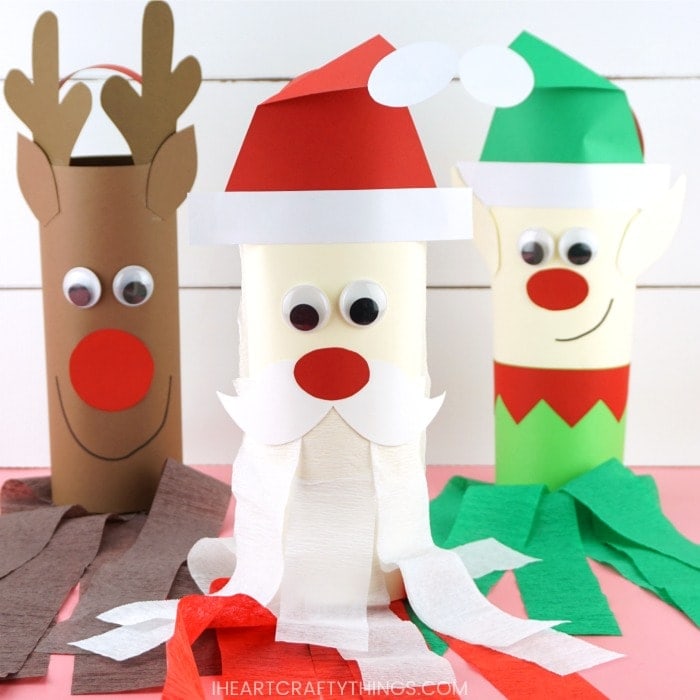 Christmas Windsock Craft– If you're anything like Santa, you're gonna make this craft, and check it twice. (but don't worry, it's going to be perfect the first time!)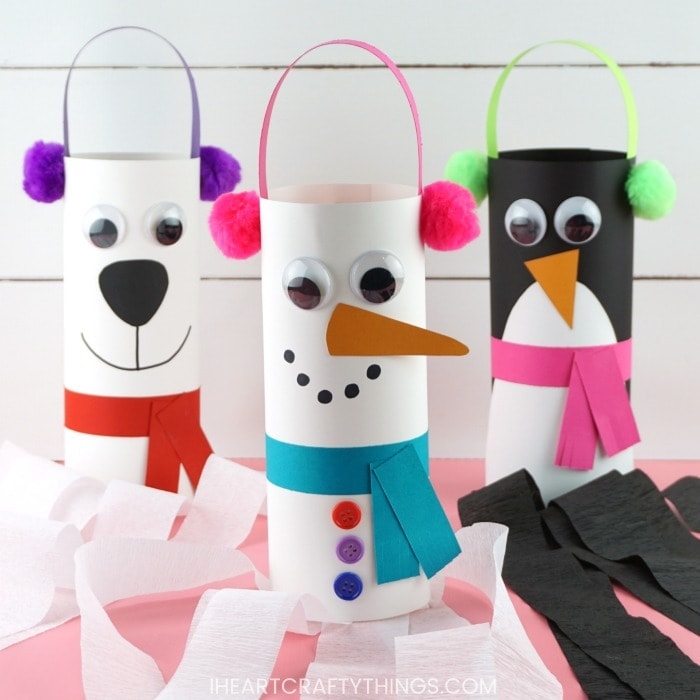 Winter Windsocks Craft– Now your child can build a snowman any time of the year. (and their hands won't be frozen, either!)
These DIY Windsocks are so much fun to make. They're a great way to be creative and have a fun project that the kids will be proud to show off and display.
They also make really cool gifts as well so if you have someone that you're wanting to surprise, let the kids create and then give as the best homemade gift, ever.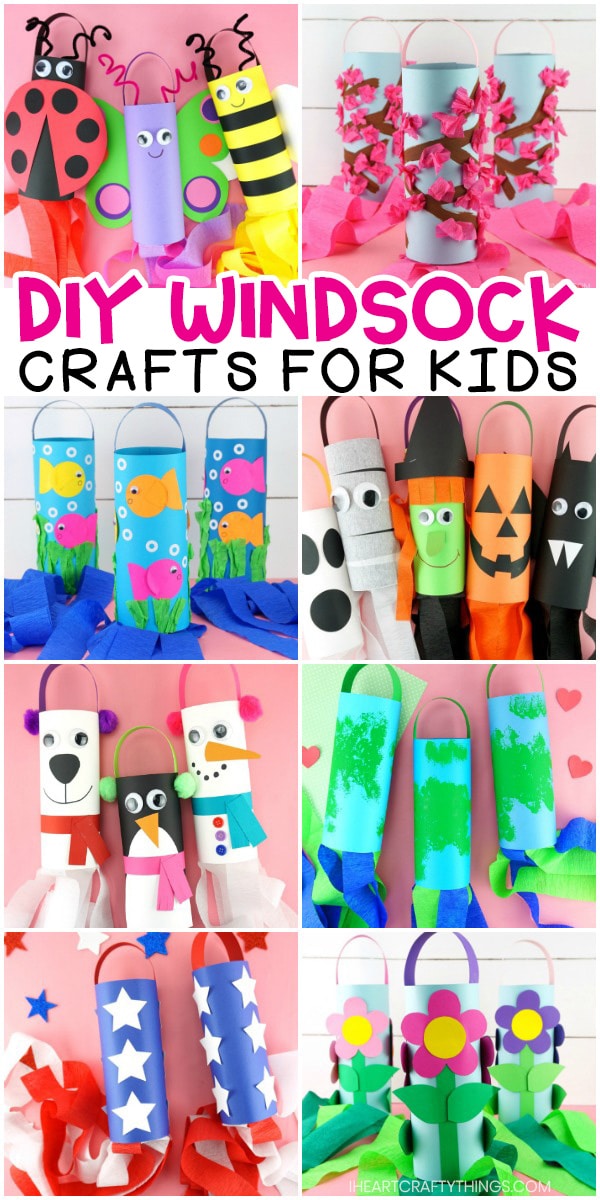 More Fun Paper Crafts Kids will Love
Have any old newspaper laying around the house? Transform it into one of these awesome newspaper craft ideas.
Paper bags are another paper to create with. Here are 20 fun ways to turn a paper bag into a cute animal craft.
We love making animal crafts at our house! Check out this post with five adorable farm animal paper craft ideas.
Homemade cards are fun to make and receive any time of the year. These easy spring cards for kids to make are sure to brighten someone's day!