These Easter Bunny Crafts are a great way to get "hopped" up and excited about Easter! Not only are they a lot of fun to do, but there is something here for a wide variety of ages as well.
If you're looking forward to some weekend family fun, this list of Easter crafts will keep you occupied for hours!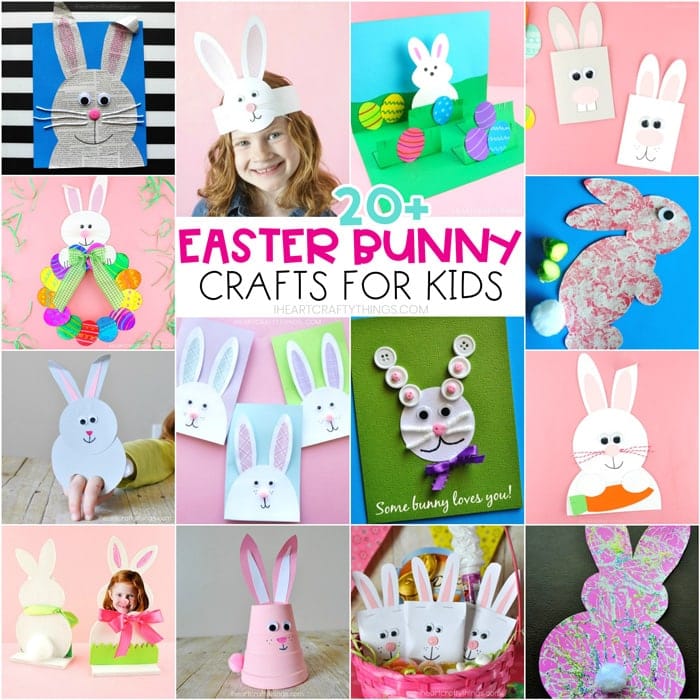 Once Easter in on my radar, it's time to start finding all the fun bunny crafts that we can. Plus, I think we can all agree that bunny crafts and activities are just a fun thing to create!
The great thing about creating Easter Bunny Crafts is that they're a simple way to make up Easter decorations in a flash. The more that you and your children can create, the more that your home can look "Easter ready" for the big day!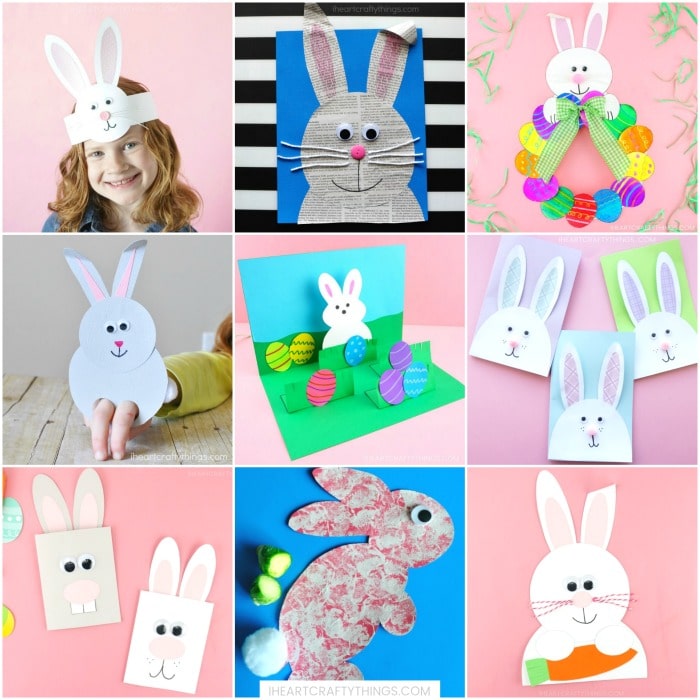 20+ Easter Bunny Crafts That'll Have You "Hopped" Up and Ready for Fun!
Go crazy with all these fun bunny crafts. There's no stopping your creativity when you're on a roll!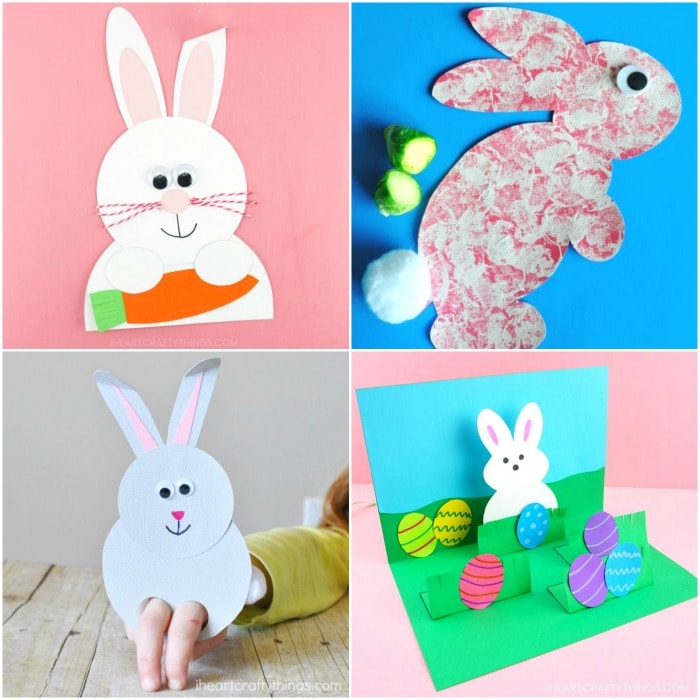 Let's start with our Favorite Bunny Crafts
Paper Bunny Easter Craft– This fun paper bunny Easter Craft is a simple project that takes minimal supplies but shows big imagination!
Brussels Sprouts Stamped Bunny Craft– Talk about a fun way to get the kiddos to like veggies! This craft is creative and unique for sure!
Incredibly Cute Bunny Finger Puppets– Crazy cute and crazy fun. Make a fun story to go along with it!
How to Make a Pop Up Easter Card– Pop-up Easter Cards are adorable and a fun way to let someone know that you're thinking about them.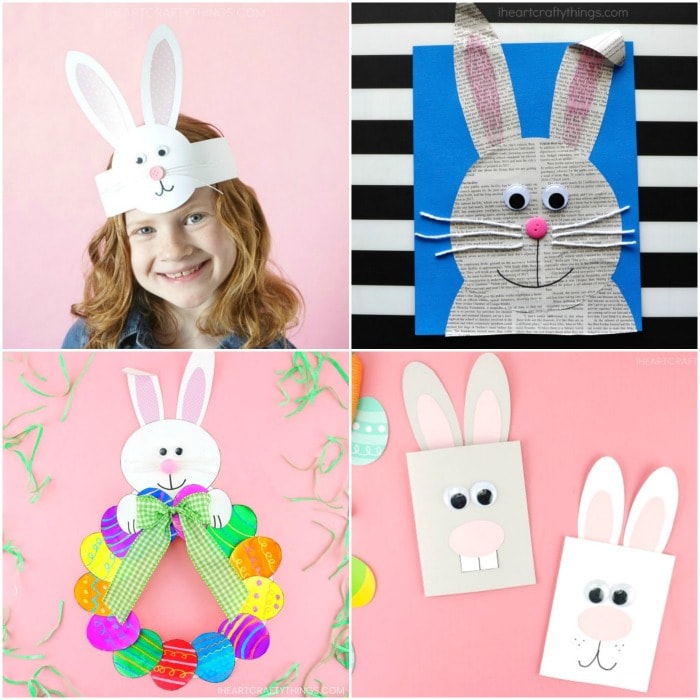 DIY Bunny Headband Craft– Making a DIY headband is a great way to proudly display those bunny ears!
Simple and Easy Newspaper Bunny Craft– Have some newspapers lying around? Don't throw it out. Instead, upcycle it and make this simple bunny craft.
Paper Plate Bunny Easter Wreath– Here's a fun way to use up some of those paper plates in your house.
Simple Bunny Easter Card– If you're wanting to send out Easter cards, why not go ahead and make your own at home?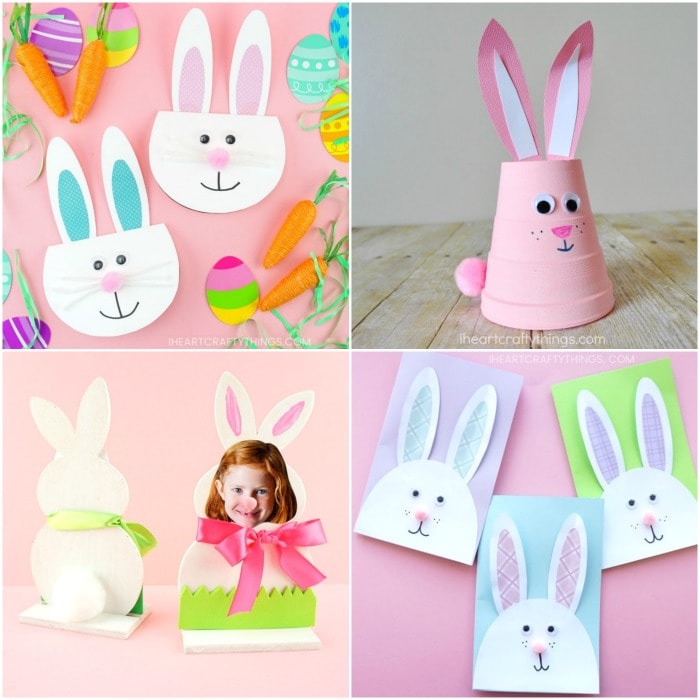 More Fun Easter Crafts for Kids
How to Make a Simple Easter Bunny Card– You can never have too many homemade Easter card ideas.
Foam Cup Bunny Craft– Save the Earth and keep the foam cups at home for crafts just like this.
Adorable Bunny Photo Frame Easter Gift– Making a picture frame is a great way to hold into those memories forever. Find a cute picture to put into it and you're all set!
Paper Bunny Easter Card Craft– You know you have someone in your life that would love to receive a card like this!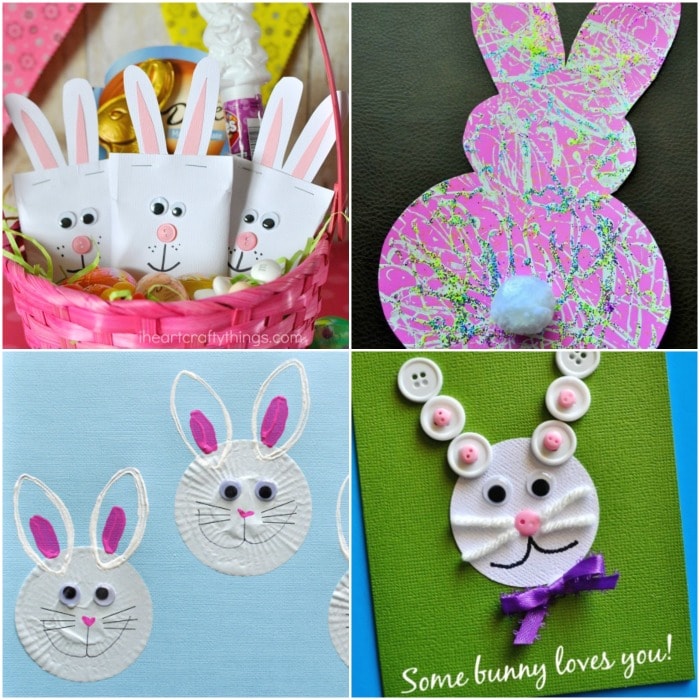 DIY Easter Bunny Candy Pouches– It just makes sense to create your own pouches to hold all the candy that the Easter Bunny is going to leave behind!
Stamped Bunny Craft for Kids– Perfect craft for little hands to be able to do easily.
Cupcake Liner Bunny Craft– Take a break from baking cupcakes and instead use the cupcake liners for this fun craft idea.
Some Bunny Loves You Easter Card– It's true, some "bunny" does love you and you love some "bunny" else, too. They'll love to get this punny card!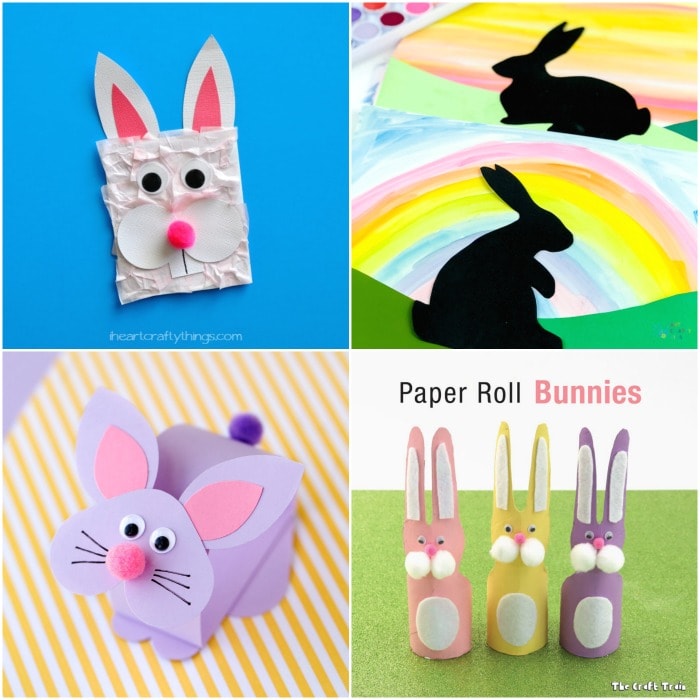 Some favorite Easter Crafts from our friends
Envelope Bunny Puppet Craft– Isn't it just amazing how bunnies can be created with some of the simplest items that you have in your house?
Bunny Silhouette Art Project– This is a fun and unique project that the kids are certain to love.
Paper Bunny Bobble Head Craft– Talk about a "wobbly" good time. Being able to create your very own bobblehead at home is awesome.
Paper Roll Easter Bunny Craft– Another great way to use up something in your house rather than just tossing it in the trash!
Yarn Wrapped Bunny Card (not pictured)- This card craft is fun but it's also a great way to work on fine motor skills as well.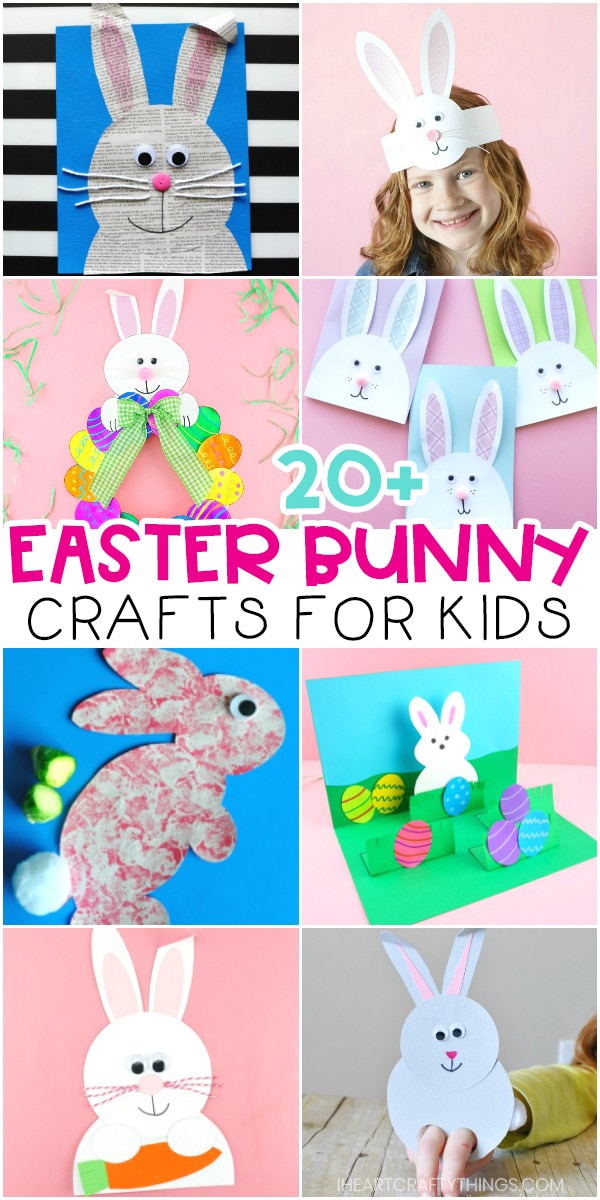 See how fun these Easter Bunny Crafts can be? There is something here for everyone to enjoy!
Sit down together as a family and get creating! The sooner you get started, the sooner you'll be able to decorate and send out your homemade Easter cards.
Looking for more fun spring arts and crafts ideas for kids? Check out our awesome list of over 150 amazing spring crafts for kids.