I've been playing with cupcake liners again… Here's a simple and fun bunny craft for Easter.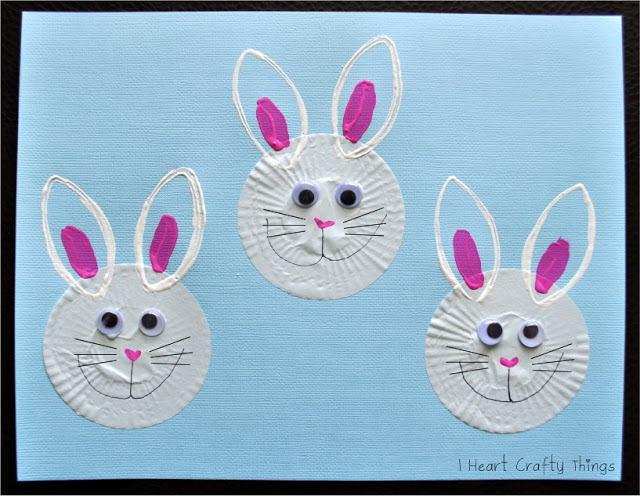 Start by gluing some mini cupcake liners on a piece of paper.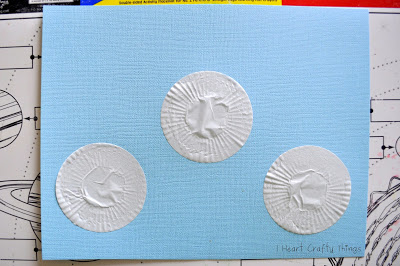 We used an empty toilet paper roll to make the bunny ears. Bend the sides down of the empty TP roll to make a bunny ear shape.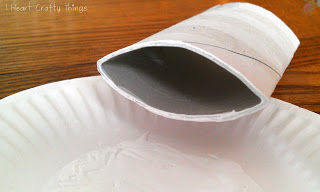 Dip the TP roll into white paint and then on the top of the cupcake liners to make the bunny ears.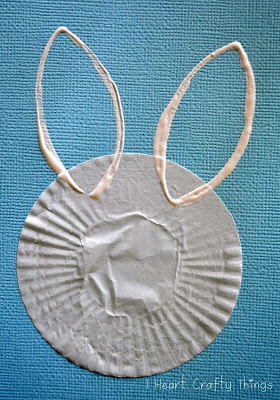 Finish the bunnies by using some pink paint in the ears and for the nose. Add some googly eyes and a mouth and whiskers with a black marker.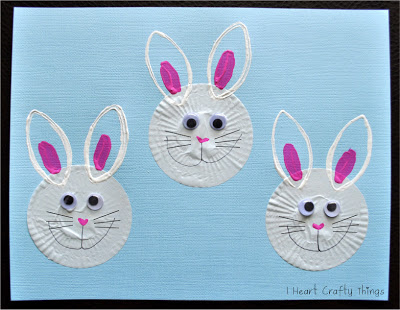 I keep forgetting to mention the two Easter books we've loved this year. We came home with a whole arm load, but these two were our favorites out of the bunch.
Peter Cottontail by Amanda Stephens, illustrated by Christopher Santoro.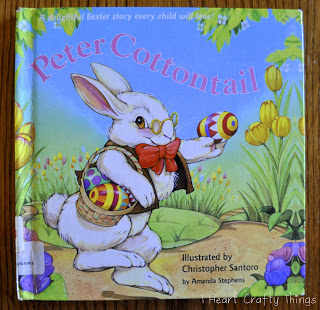 Oh no! It's Easter morning and someone has stolen all the Easter eggs! Will
Easter be cancelled? Not if Peter Cottontail can help it. When he hears Wily
Wolf singing about his stolen eggs, Peter Cottontail hatches a plot to save
Easter. Not only is this a cute story, but I love how at the end of the book they tell you how many Easter eggs are found throughout the book and it challenges you to try to find them all. Both of my boys spent lots of time counting up all the eggs they could find.
The Easter Egg by Jan Brett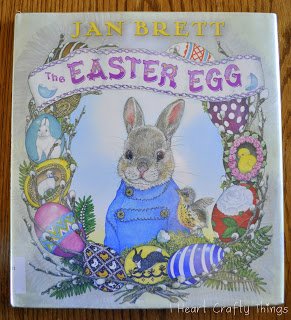 It's time for rabbits to decorate eggs for the Easter Rabbit. This year Hoppi is old
enough to join in, and if he can just make the winning egg, he will be the one
to help the Easter Rabbit on Easter. But Hoppi hasn't decided what kind of egg
to make. And as he hops along and sees one fantastic egg after another, he
begins to wonder how he can compete. Hoppi goes into the woods to think
about his egg, and just when he figures out that he only has to make the best
egg he can, his plans take a most unexpected turn. The illustrations on every page in this book are so fun! It is such a touching, sweet story!