These Koala Crafts for Kids are beyond cute! These little adorable bears deserve to be the highlight of your crafting day! While most people know them for their life in their wild habitat, don't forget that they're just the cutest little animals ever as well.
If you're looking for a fun activity that will have the kids craving more fun wildlife animals, these koala crafts for kids need to happen asap!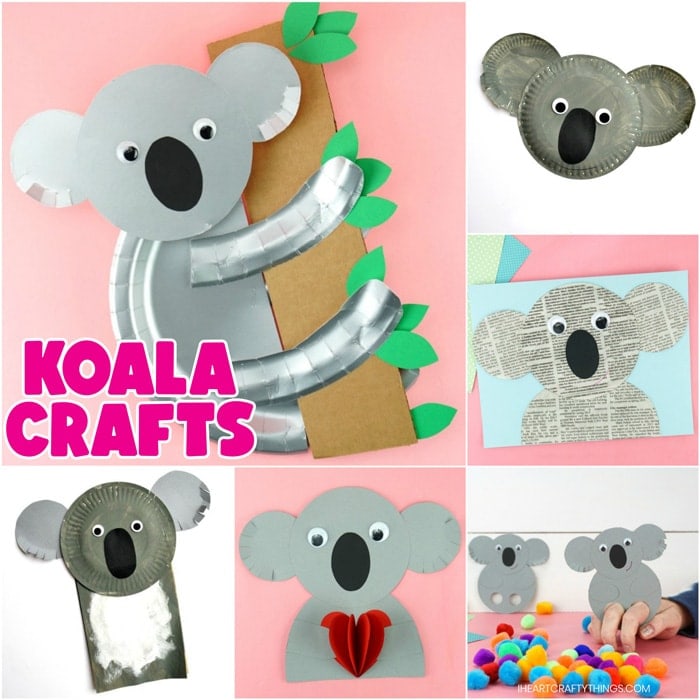 Since we love to learn all about animals and their habitats, once we get on a koala crafting roll, we just can't be stopped. This is why our house is decorated currently with koalas…because we just can't stop!
Have fun together as a family creating these awesome koala activities. They're all so different and unique that the kids are going to blaze through them all!
Koala Crafts for Kids
Don't get these cute little animals confused with pandas…they're nothing alike at all but open up another discussion for just how different all animals can be!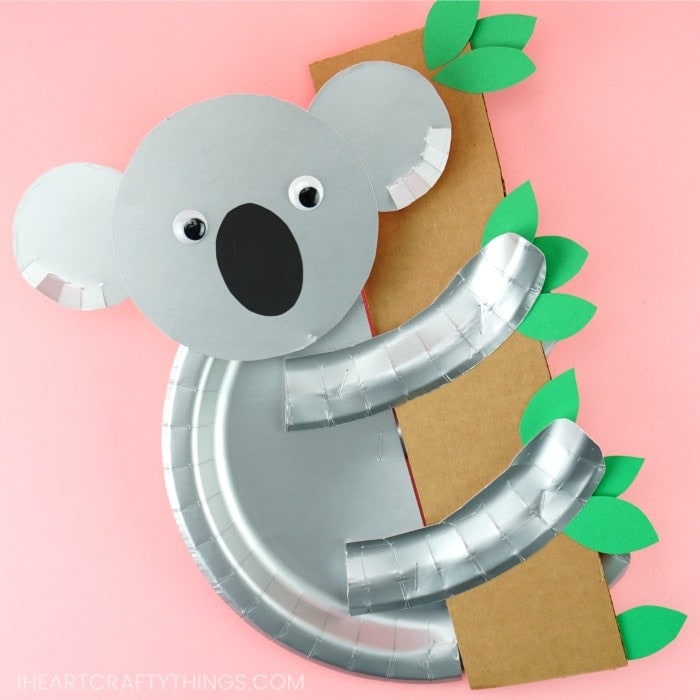 Hanging Koala Craft -Koala's love to just hang around and chill…which is what we like to do when we're crafting, too!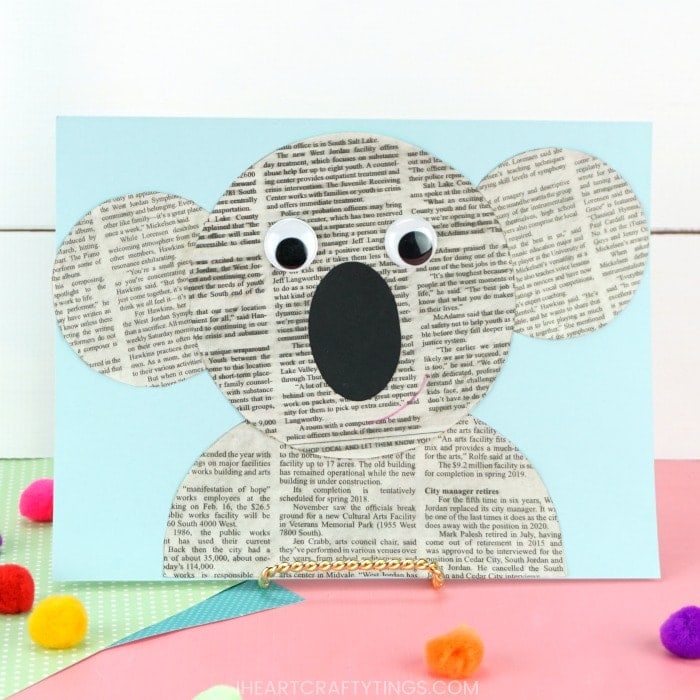 Newspaper Koala Craft -Looking for a way to use up some of the newspapers that you have just lying around the house? You're in luck. This craft is made just for that!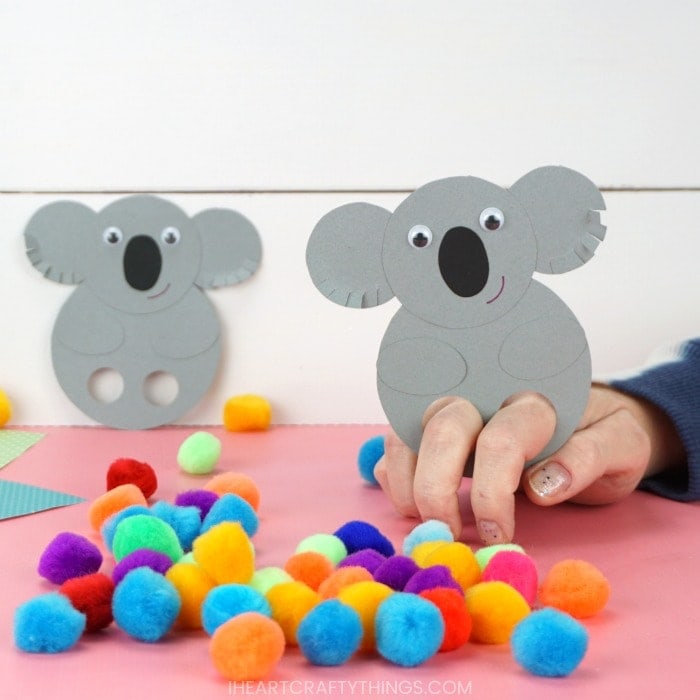 Koala Finger Puppets -Finger Puppets are not only fun to make but they really allow for some great creative and imagination time as well.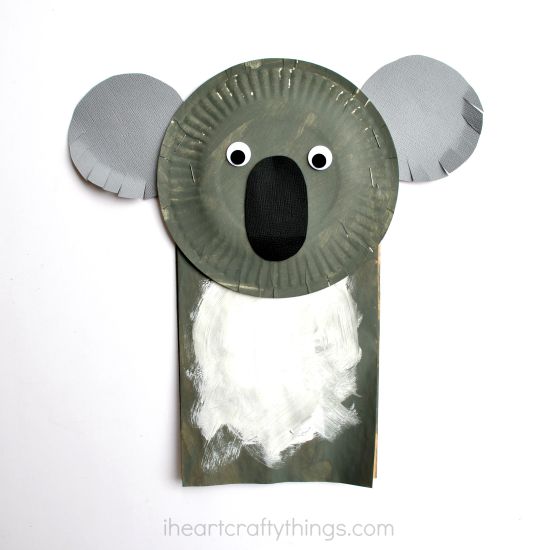 Paper Bag Koala Puppet -We love to make crafts out of items that we have lying around the house. This koala craft is proof of that!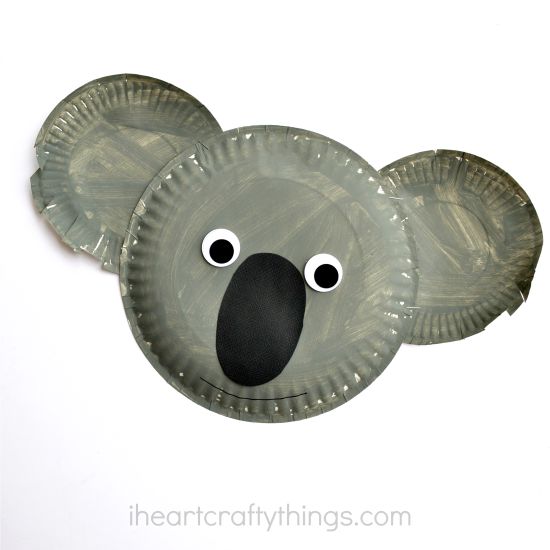 Paper Plate Koala Kids Craft -Talk about the perfect preschool activity for the kids to do! Watch their confidence climb as they create this on their own.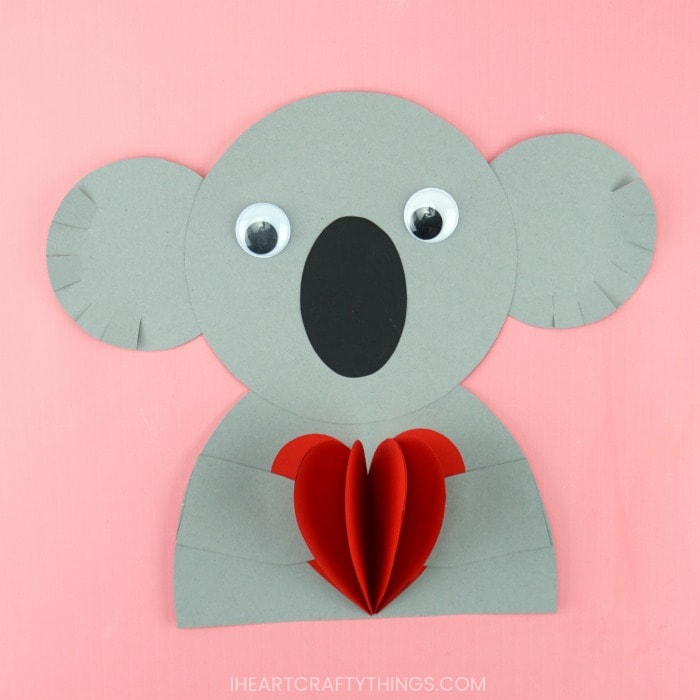 Paper Koala Animal Valentine -Make certain to bookmark this craft for Valentine's Day! It's certain to be unique.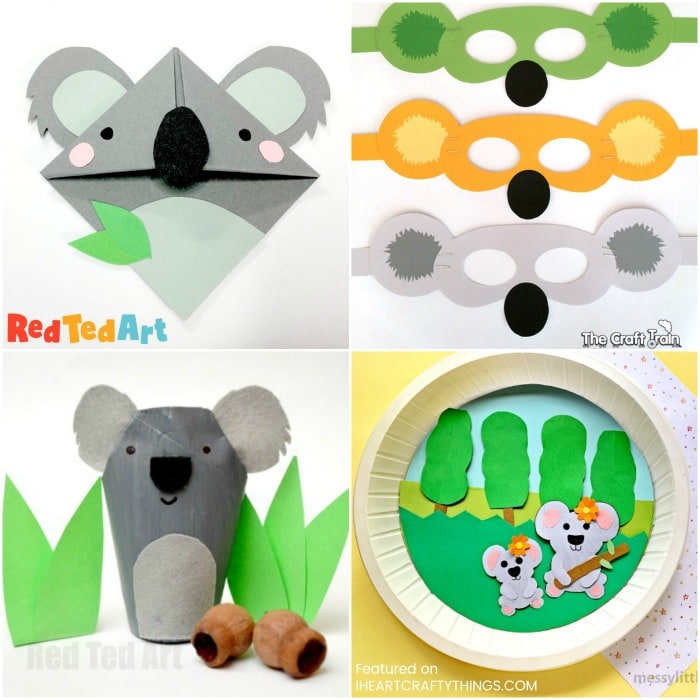 More Easy Koala Crafts
Koala Bookmarks -Have readers in the house? Making your very own bookmarks is so much reading fun!
Toilet Paper Koala Craft -Instead of trashing those empty toilet paper rolls, upcycle them instead. Just check out how cute these are!
Aussie Koala Masks -Who says that the kids can't turn in koala's as well? These homemade koala masks let them have pretend play as well.
Paper Plate Koala Craft -Paper plates are for so much more than eating! They make the perfect backdrop for some really cool crafts, too!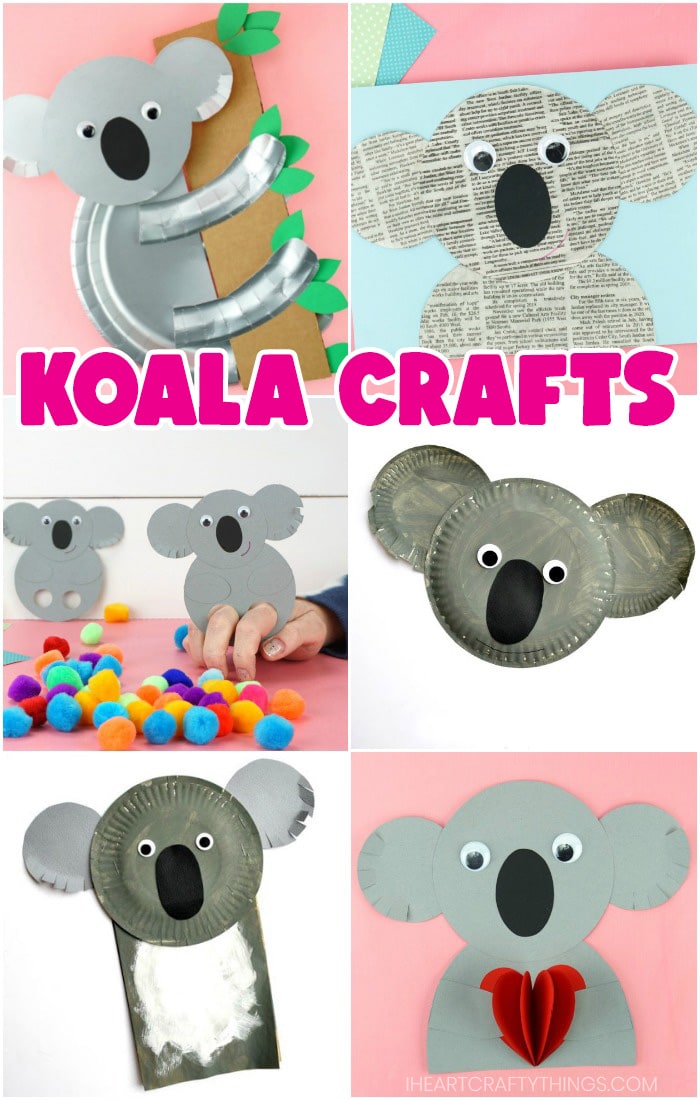 What I love most about these koala crafts is that with just a little bit of adult supervision, the kids can create these almost entirely on their own.
They're going to love the independence and knowing that with just a little bit of time and effort, their crafts are going to be done and finished and able to showcase to others, too.
Make certain to clear some space on the fridge. All of these koala crafts are going to be hung up for everyone to see!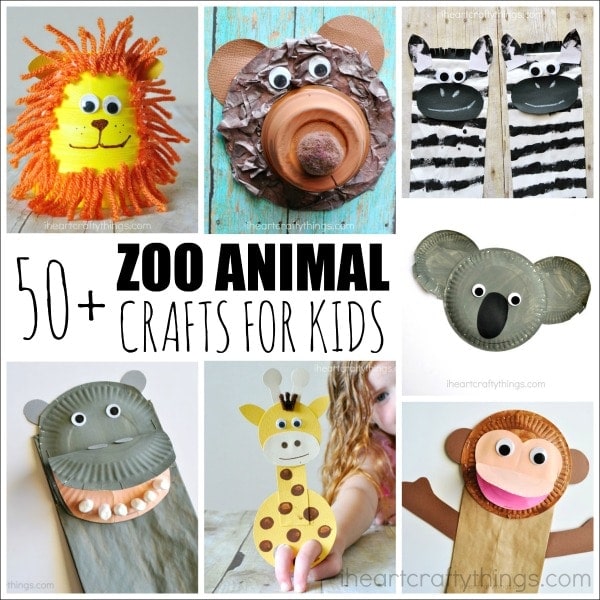 More Animal Crafts your Kids will Love
Keep the paper plate handy after making your koala craft because kids will also love making a paper plate panda bear to add to their craft collection.
Sloths are all the rage lately! Here's another fun way for kids to turn paper plates into a cute paper plate sloth craft.
Looking for more fun animal crafts for your little ones to make this summer? Check out our huge collection of over 50 zoo animal crafts for kids.
Kids are sure to stay busy and entertained this summer by crafting up some of these fun and simple summer crafts for kids.