Are you ready to start planning for fun Halloween crafts to make with your kids next month? You're definitely going to want to put this clothespin button bat craft on the list.
It's so fun and versatile for Halloween. You can stand them up on a shelf as a cute Halloween decoration, add a magnet to the back of them and use them to hold up other artwork on your fridge or string a line of them together and make a fun bat banner for a Halloween decoration.
Find some fun bat book recommendations at the bottom of this post.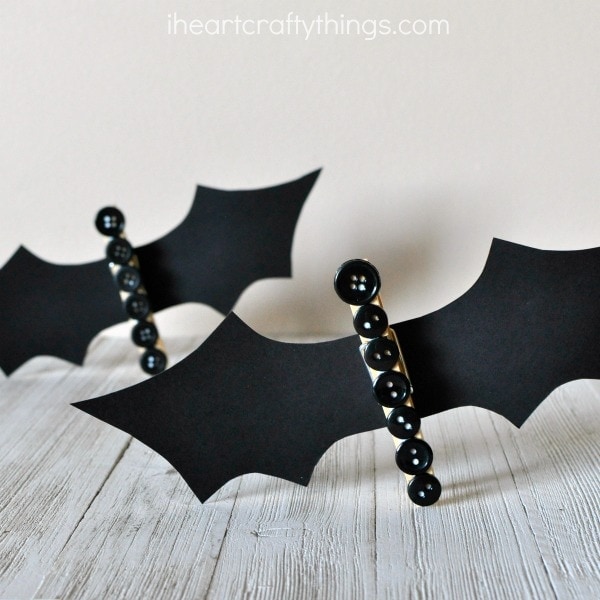 This post contains affiliate links to the products mentioned. Read our disclosure policy for more information.
How to Make a Clothespin Button Bat Craft

Supplies Needed to Make this Clothespin Bat Craft
– clothespins
– black buttons
– black cardstock
– tacky glue
– scissors
Directions for these Clothespin Button Bats
1. Start by adding a line of tacky glue down the front of your clothespin. Then add buttons onto the glue. Try not to let the buttons hang over the ends of the clothespin or they won't be able to stand up properly.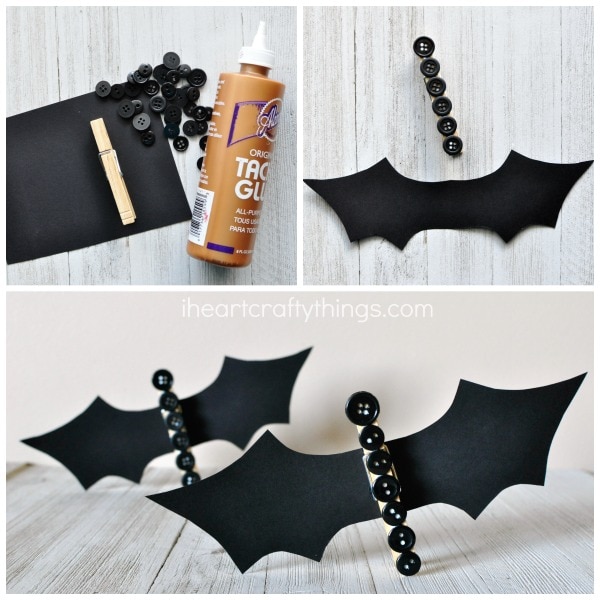 2. Cut out bat wings from your black cardstock paper. To make my wings I folded by black cardstock in half and drew half of a wing along the folded edge. Then when I cut it out, I unfolded my paper and had two full wings. I used this for a pattern and traced it onto more black cardstock for my daughter to cut out when making her bat craft.
3. Add a line of glue down the center of your bat wings and glue it onto the back of your clothespin. Once your glue is dry you can play with your bats.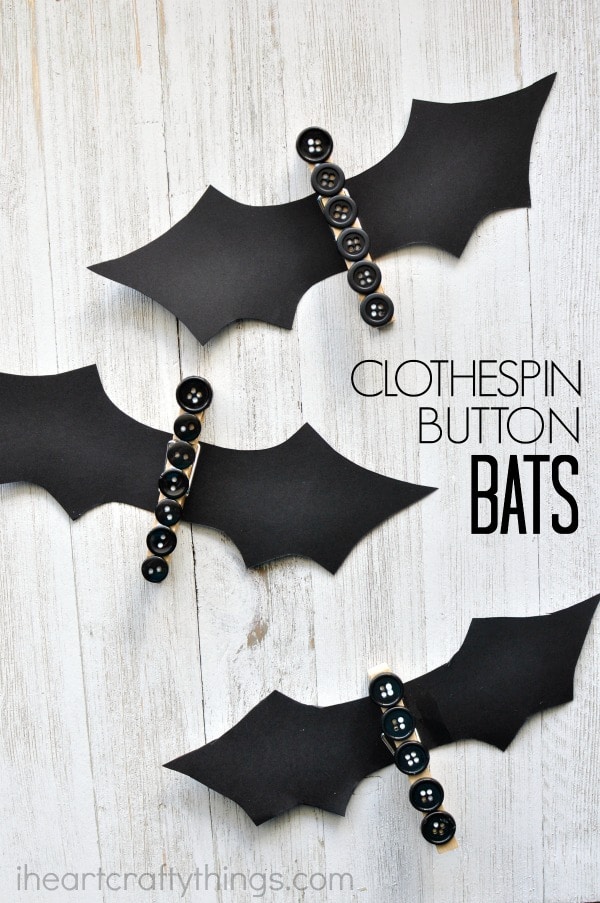 Try coupling this bat craft with one of these books:
Stellaluna by Janell Cannon
Bat Loves the Night by Nicola Davies
Bats at the Library by Brian Lies
Amazing Bats by Eyewitness Junior (non-fiction)