This post was originally shared on
Cooking with Ruthie
. Halloween is a perfect time to get crafty with your kids! There are so many fun kids books and cute characters which makes for lots and lots of fun Halloween Craft ideas. We are starting our crafting a little early for the holiday at our house, but with so much that we want to get in, we couldn't help ourselves! This
Sponge Painted Ghost Craft
is a super simple craft that is fun to make and can also add to your Halloween decor in your home.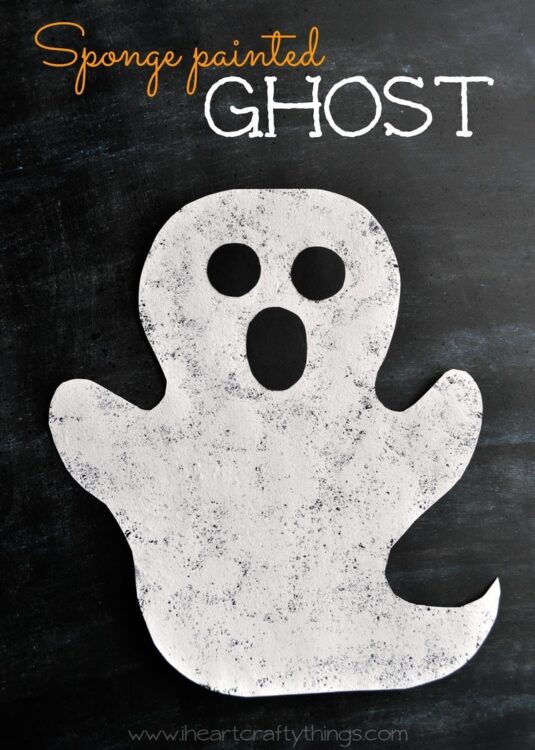 HOW TO MAKE A SPONGE PAINTED GHOST CRAFT
Supplies you will need:
black 12 x 12 cardstock paper
white paint
small sponge
paper plate (to pour your paint on)
scissors
glue stick
hole punch (optional)
white string (optional)
Directions:
1. Start by cutting a ghost shape out of your 12 x 12 black cardstock paper. I used a pencil to draw our ghost first and then cut it out. Save the scraps from cutting out your ghost. You will use them in a minute.
2. Pour white paint onto your paper plate. Dab your sponge into the paint several times to coat it all over and then dab it onto your ghost shape. It's ok for some of the black to show through. It's supposed to look that way to give it more of a translucent ghost appearance. Continue dabbing into the white paint and then onto your ghost until it is covered. Set it aside to dry completely. [Note: I cut a small rectangle (probably 1/3) off of a normal sized sponge and that's what we used.)

3. While your ghost is drying, use the black scraps left over from cutting out your ghost to cut out eyes and a mouth for your ghost. We found a small circle to trace (a medicine cup) for eyes and just free-handed our mouth.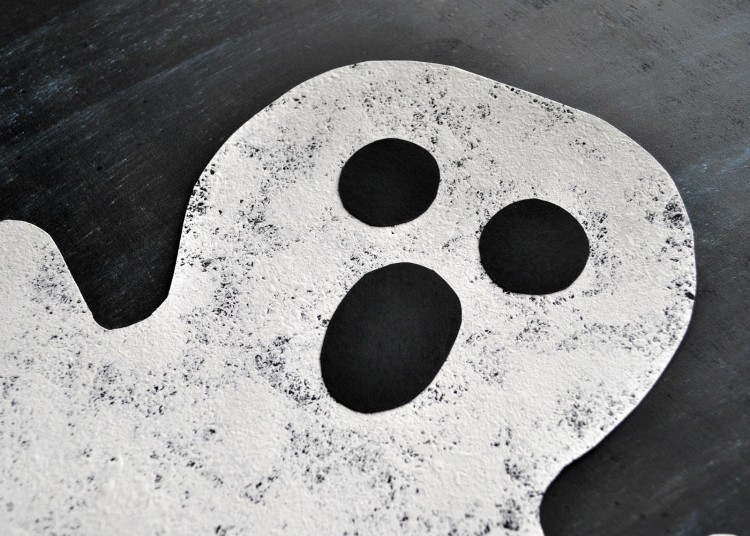 4. When your ghost is finished drying, glue your eyes and mouth onto your ghost.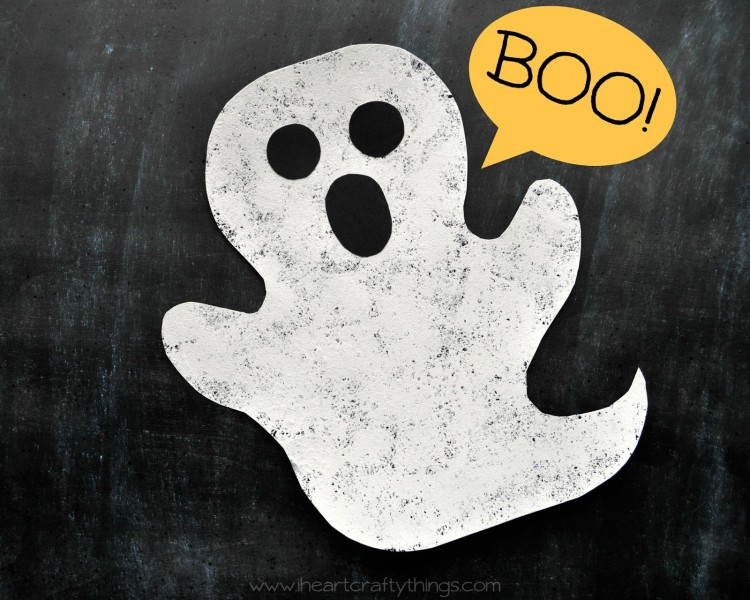 Here is my 4-year old's ghost below. I love incorporating skills into our crafts that help my preschooler prepare for Kindergarten. In this particular craft, cutting out the eyes and mouth shapes was excellent scissor practice.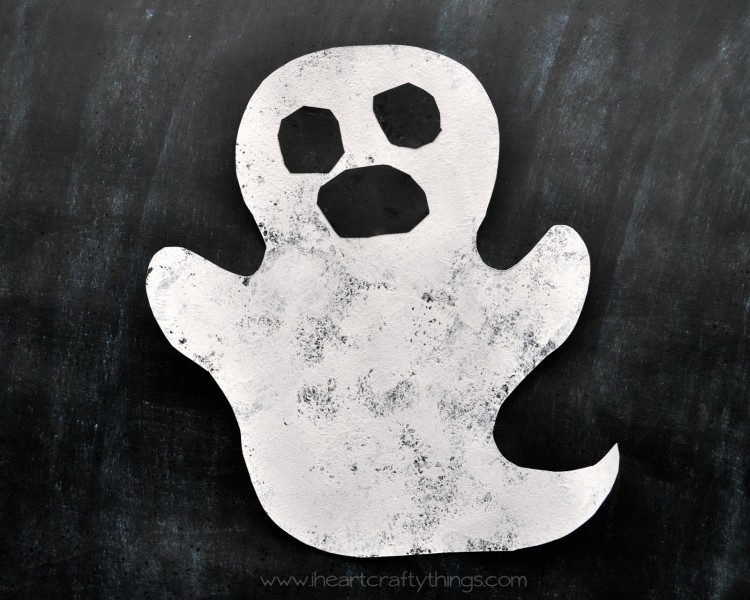 To add your ghost as some spooky Halloween decor, punch a hole at the top of it and tie some white string to it. Hang it from a mantle or a chandelier or any place you can think of to frighten your guests.
Sign up for our newsletter to keep up with our latest crafts and activities!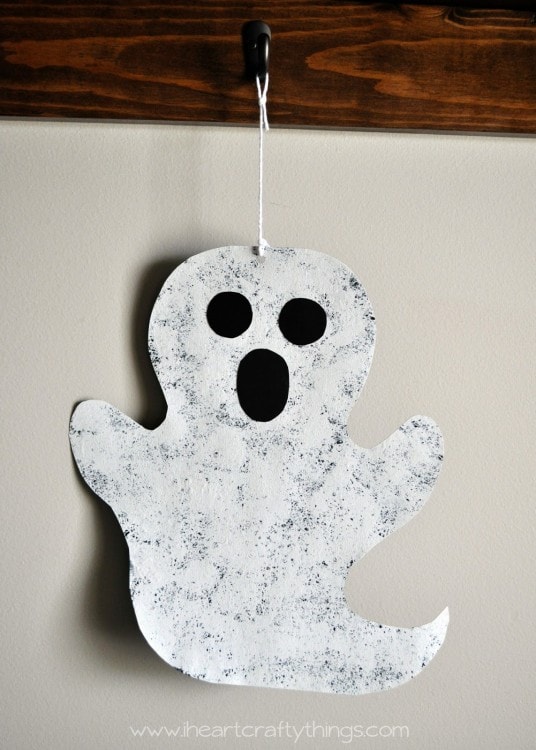 You might also enjoy these Halloween Crafts: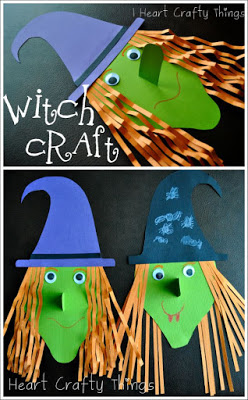 Follow I Heart Crafty Things on Facebook, Pinterest and Instagram for more crafty fun!