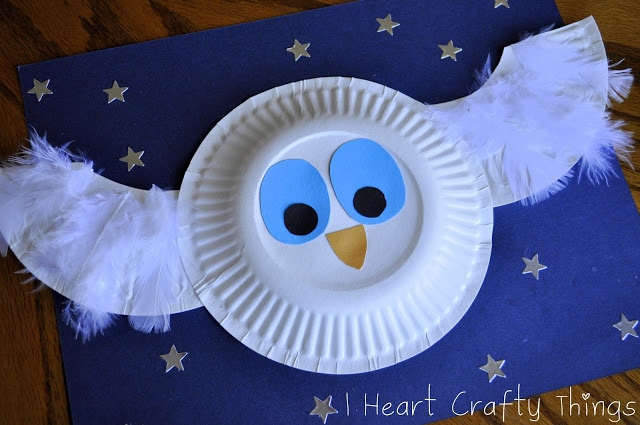 We took a little break this week from Halloween crafting and picked up a super cute owl story at our local library, The Little White Owl by Tracey Corderoy and Jane Chapman.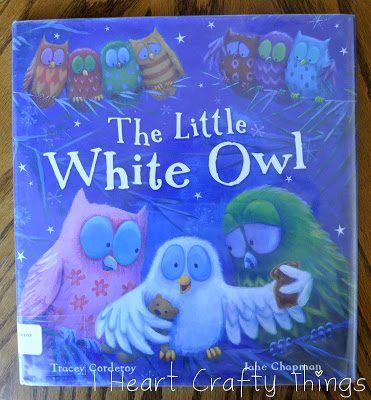 One day a little white owl sets off to see the world. When he meets some beautiful, colorful owls, he can't wait to share his toast and all of his happy stories. But these pretty owls do not want to be friends with a plain white owl like him…It's a touching story that celebrates difference and the beauty inside us all.
After reading the story we decided to make a craft of the Little White Owl in his flight across the world. We started by assembling the face of the owl by using a small paper plate face down. We cut out blue oval eyes, black circular pupils and a yellow beak, and glued them on to the face.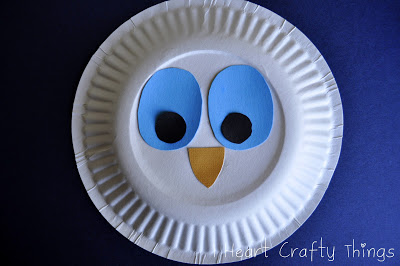 To make the wings, follow the pictures below.
1. Start by cutting another small paper plate in half.
2. Cut a small section off of each wing.
3. Here is how the wings look with the small section cut off.
4. Now cut a curve at the top of each wing.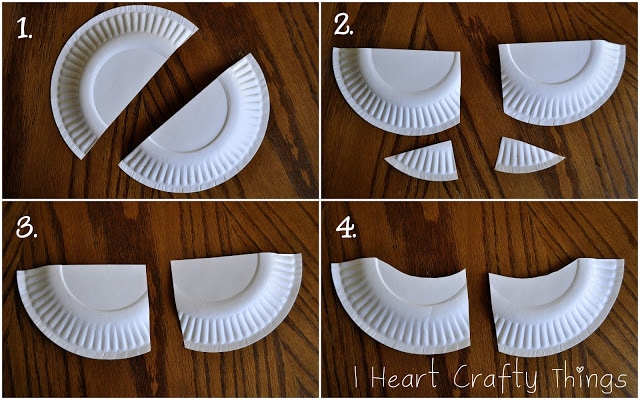 Next glue down the wings and head onto a deep blue sheet of cardstock paper. The dark blue represents the Little White Owl flying at night. He already looks pretty cute if you stop right here, but we added a little more detail.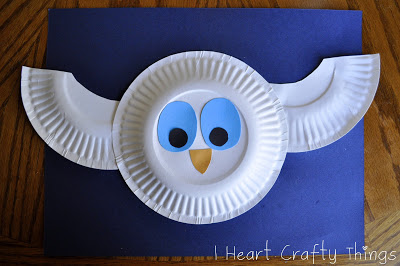 We glued down some white feathers onto the wings and added silver star stickers to our background, just like the beautiful stars he talks about in the story.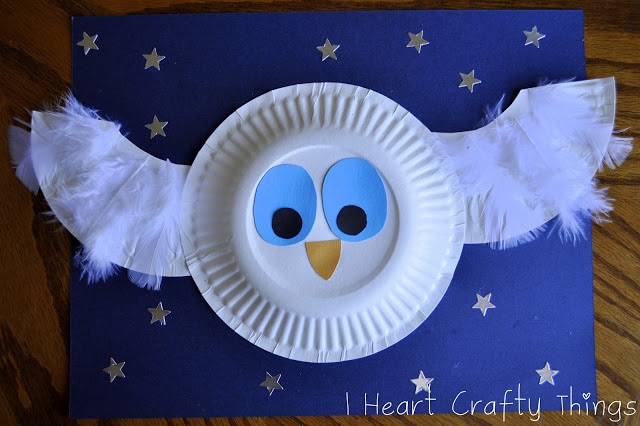 Thanks so much for coming by! Stop by tomorrow for another colorful craft to go along with this story!
I like to link my posts up to
THESE
fun link parties.