My daughter loves washi tape. In fact, if I get it out and use it and don't involve her I usually deal with a palatial meltdown. With that in mind, and since I'm trying to justify the fact that I seem to order it every single time it's on Pick Your Plum, I figured what better way to learn about patterns than with washi tape. Right?!!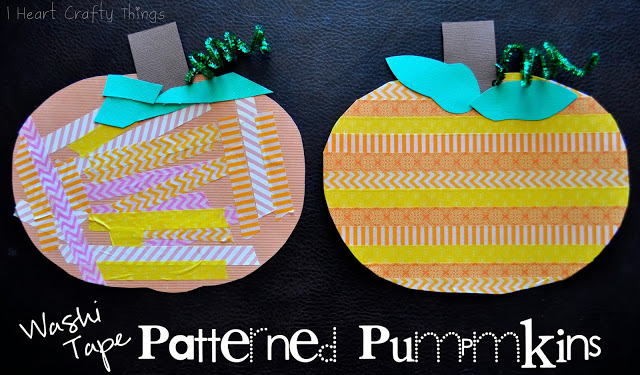 HOW TO MAKE WASHI TAPE PATTERNED PUMPKINS
Supplies you will need:
orange, brown and green cardstock paper
orange/ fall colored washi tape
green pipe cleaner
hole punch
scissors
glue
Directions:
1. Start by cutting a big pumpkin out of orange cardstock paper and grab some of your pumpkin/fall washi tape colors. My daughter knows I have pink and not using it was out of the question to her, so we threw pink in there too.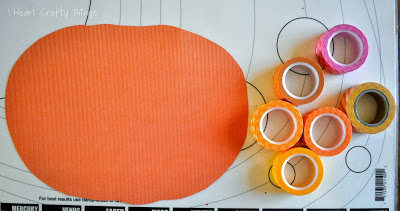 2. After we talked about the different patterns and colors on the washi tape, I let my daughter use her creativity to fill her pumpkin with different patterns. I helped hold the tape role for her and she cut all the tape herself and put it on her pumpkin herself. I used orange scrapbook paper for the background because I knew she wouldn't cover it completely like I did.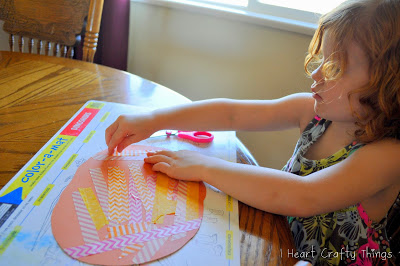 3. Once you are finished adding your patterns to your pumpkin, glue a brown stem on the top of your pumpkin. To add a vine, we punched a hole at the top of the pumpkin with a hole punch. Then we put a green pipe cleaner through the hole, twisted it around itself to secure it shut, and curled the pipe cleaner by wrapping it around our finger. You can fold down the end of the pipe cleaner too to get rid of the sharp point at the end.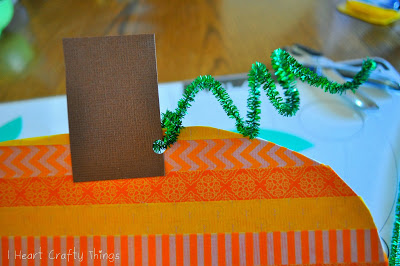 4. Lastly, cut some leaves out of green paper and glue them on your pumpkin. My toddler wanted to cut out the green leaves all by herself and glue them on.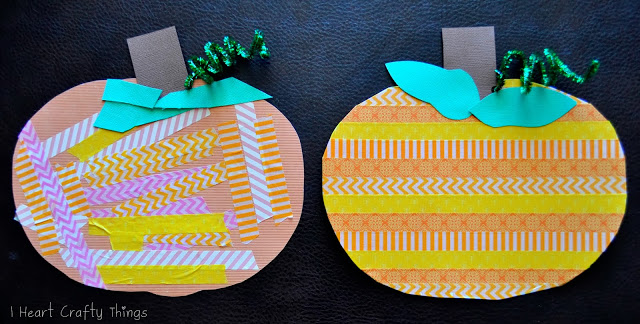 This project for toddler/preschool age children for exploring patterns but it's also a project can be fun even for older kids (or big kids like myself).