We can't seem to get enough of Rudolph the red-nosed Reindeer lately. He is such a fun and jolly character! While perusing Pinterest last week I came across a beautiful piece of artwork from Paula Weber which depicts Rudolph standing out in the snow. I think it is such darling artwork. It was my inspiration for creating this kid-friendly Rudolph paper craft for kids.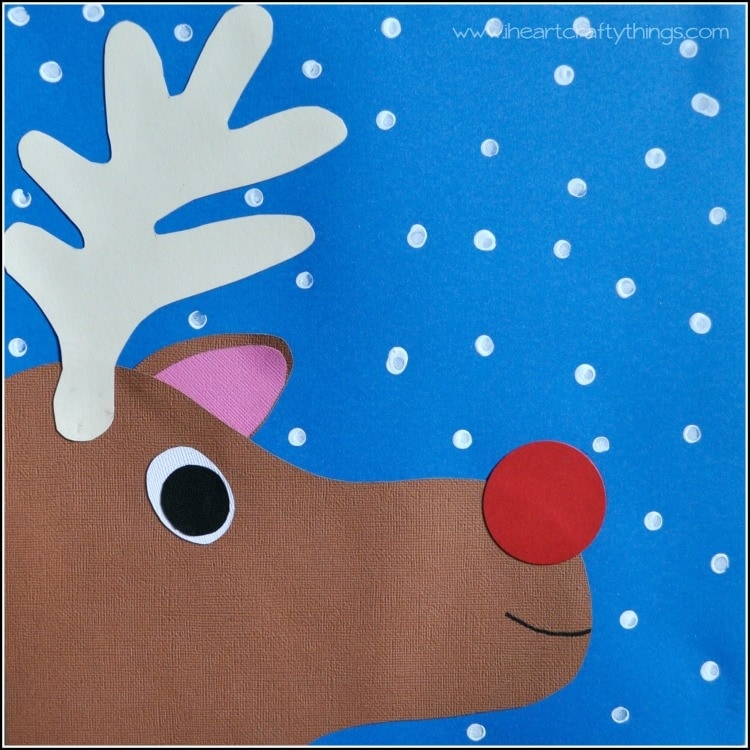 [This craft was originally published on November 24, 2014 and has been updated.]
How to Make a Rudolph Paper Craft for Kids
This post contains affiliate links to the products mentioned. I Heart Crafty Things is a participant in the Amazon Services LLC Associates Program, an affiliate advertising program designed to provide a means for sites to earn advertising fees by advertising and linking to amazon.com.
Supplies:
blue sheet of 12 inch x 12 inch cardstock paper
brown sheet of cardstock paper
tan or cream colored sheet of cardstock paper
red, pink, white and black piece of cardstock
scissors
glue stick
white paint
pencil with a good eraser
Instructions:
1. Print off the Rudolph pattern, cut out the pieces, and use them to trace the pieces on all of your cardstock paper. Have your child cut out all the pattern pieces.
2. Use your glue stick to glue all the pieces down on your 12 inch by 12 inch blue cardstock paper.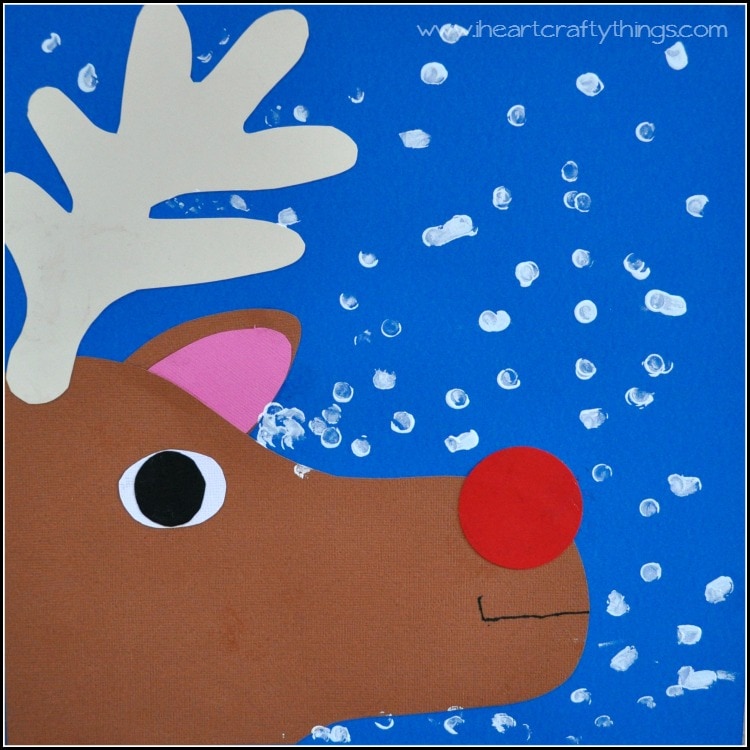 3. Draw a mouth on your Rudolph with a black marker.
4. Pour a small amount of white paint on small paper plate. Dip the eraser of your pencil into the paint and then stamp it onto your paper to make snowflakes. Continue doing this to add as many snowflakes as you would like. Let the paint dry completely.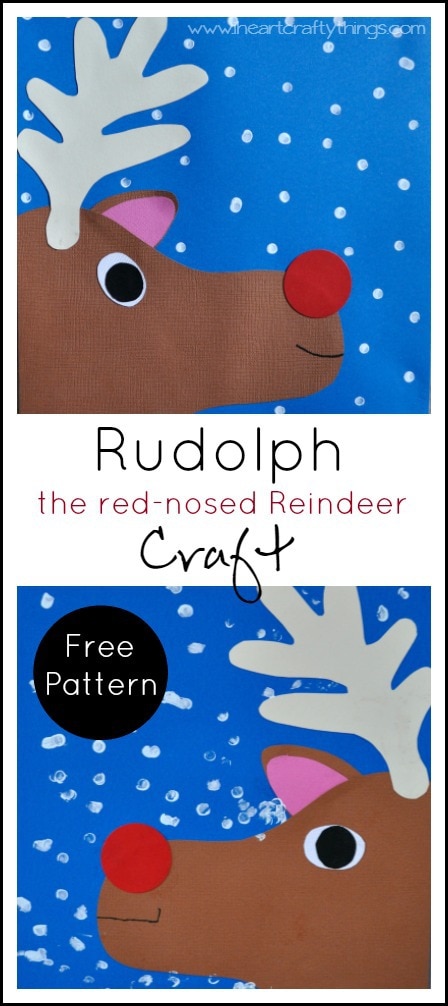 Your Rudolph Paper Craft for Kids is complete!
Make this craft to go along with Rudolph the Red-Nosed Reindeer by Robert May!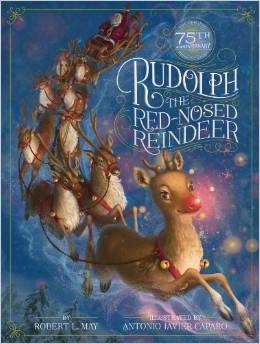 More Christmas Crafts from I Heart Crafty Things: