This is a sponsored post written by me on behalf of Fiskars. All opinions are 100% mine. We hope you and your children enjoy creating our paper weaving school bus craft this back to school season.
While I was doing some back to school shopping recently with my daughter she came upon Fiskars new color changing scissors. She squealed with delight and declared them to be "magical". I couldn't leave the store without purchasing her a pair because I know she will smile every time she reaches into her pencil box and grabs them this school year. I'm giving you a sneak peek into the magic of these scissors by sharing our paper weaving school bus craft today. We have a printable template for you to make prep time for this back to school craft a breeze.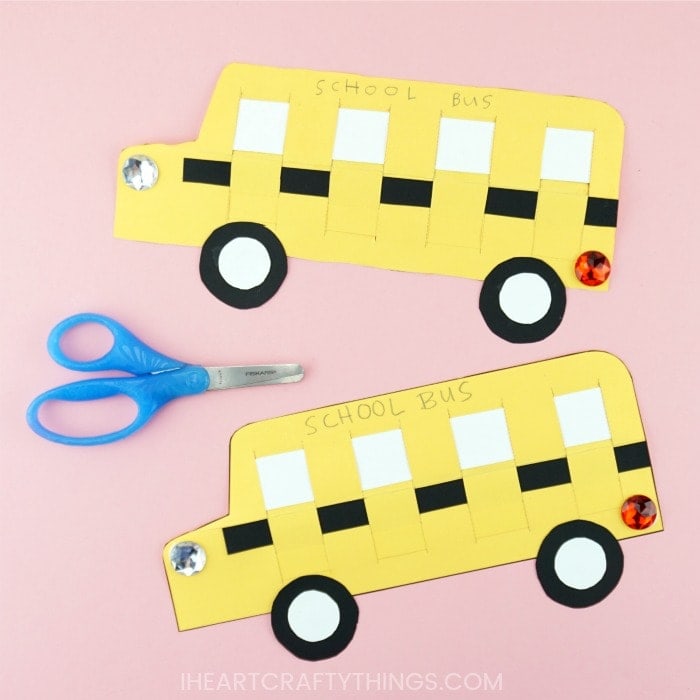 How to Make a Paper Weaving School Bus Craft
The school bus theme of our paper weaving craft makes it perfect for a back to school craft. You can use it at home for kids to get a refresher on their scissor cutting skills or make it in a classroom full of students. The paper weaving element is also great for working fine motor muscles in the fingers and hands.
Supplies:
Instructions:
1. Begin by printing out the paper weaving school bus craft template. You can print out the template in black and white for kids to color with crayons or print out the template on yellow, black and white cardstock. (Note: We've included some options in the template that will make it easier for teachers or parents to print individual template pieces on colored paper to reduce paper waste.)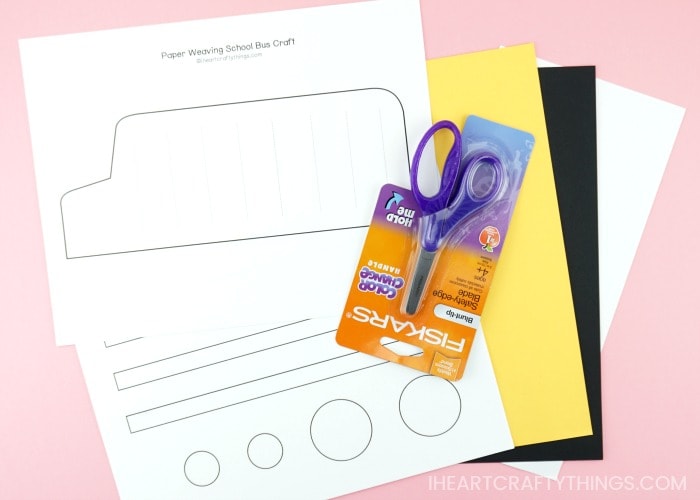 2. Use your Fiskars Color Change Kids Scissors to cut out the pieces of the school bus template.
You can see below the magic my daughter was talking about when using the scissors. The scissors have a heat-activated color-changing handle with a playful pattern that makes getting creative so much fun. The longer you use the scissors the more they change color.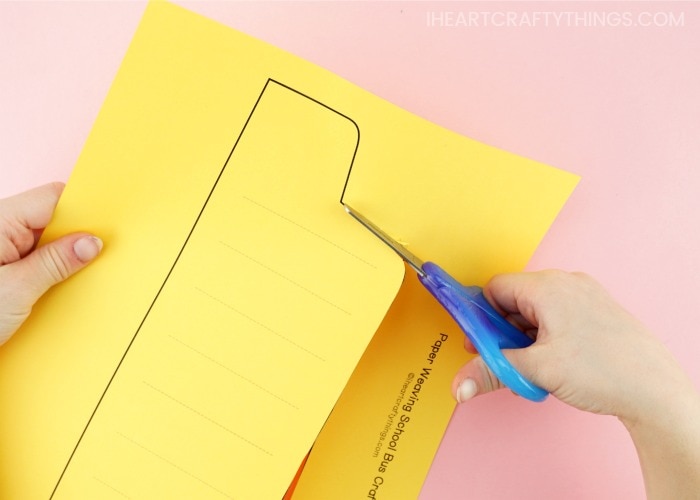 We have the blunt-tip purple pair that changes to blue as you use them, but they also have a red pair that changes to yellow.
It's no wonder why Fiskars is the #1 teacher-recommended brand because they are durable and make craft time activities at home and school comfortable and easy. They are my favorite brand even for my own personal use which is another reason why I love them. They have different sizes and varieties for children to learn and explore from preschool to senior year.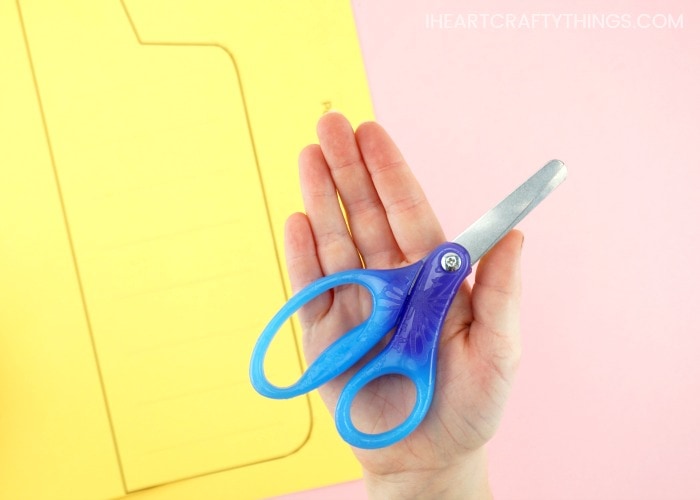 3. After cutting out the school bus template, fold the school bus in half making sure the dotted cut lines show on the outside of the school bus.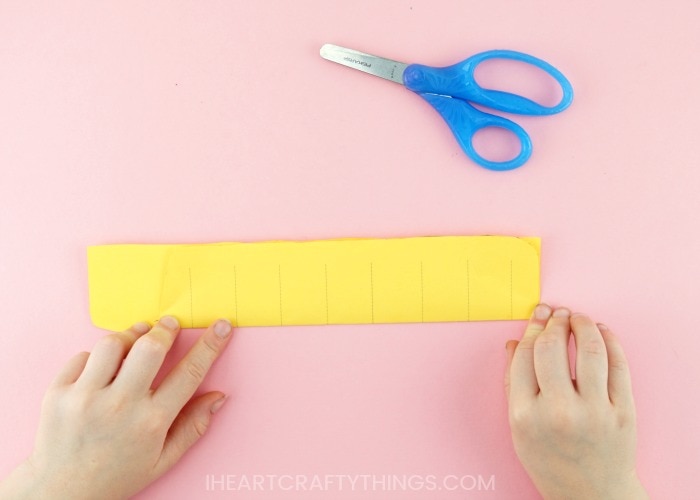 4. Using your Fiskars Color Change Kids Scissors, cut along the folded edge of the school bus along the dotted lines marked on the template. Make sure to stop at the end of the dotted line and not cut through to the end of the school bus. Unfold the paper school bus.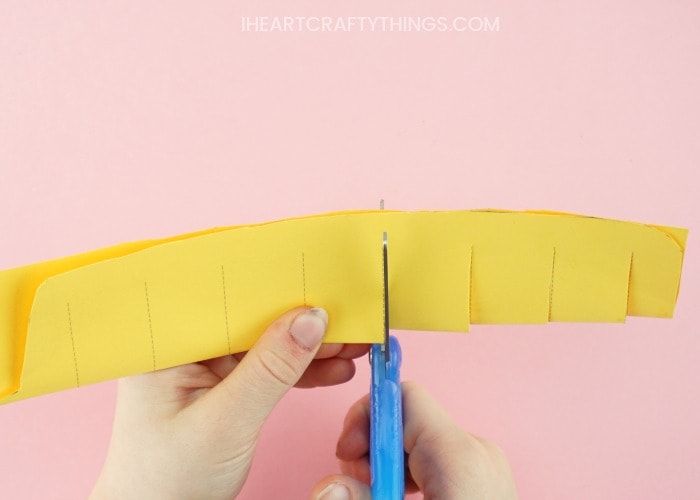 5. Grab the long rectangle pieces from your template. If you are coloring the pieces with crayons, color one black, yellow and leave the largest rectangle white. Grab the biggest white rectangle and begin weaving it through the slots of the school bus. Start at the end of the school bus, weaving the white rectangle up through the first slot and then down in the next slot. Continue until the rectangle is weaved through the entire school bus.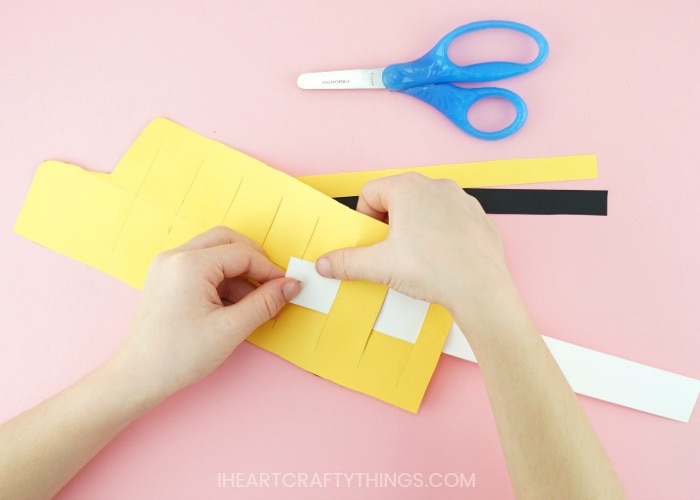 6. Next grab the black rectangle and weave it through the school bus. This time start at the end of the school bus and weave the black rectangle going down into the first slot and then up into the next slot, etc.
7. Weave the yellow rectangle last through the school bus, weaving up from the last slot and then down into the next slot, continuing until it is weaved through the school bus.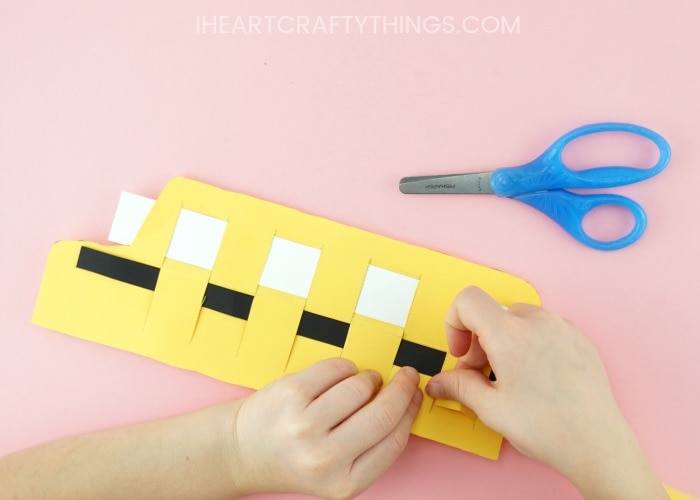 8. Use your Fiskars Color Change Kids Scissors to cut off any excess of the rectangles hanging off the sides of the school bus. Then use glue to glue down the ends of each of the paper strips to secure them in place.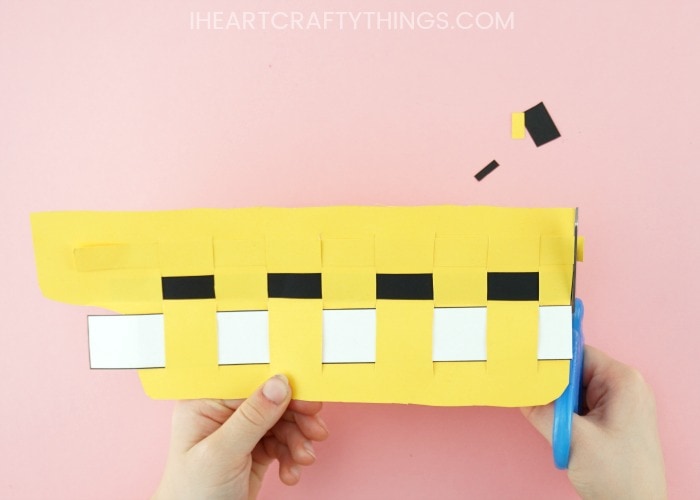 9. Cut out the wheels from the school bus template and glue them at the bottom of your paper weaved school bus. Then glue a clear acrylic gem and a red acrylic gem onto your school bus for a headlight and break light.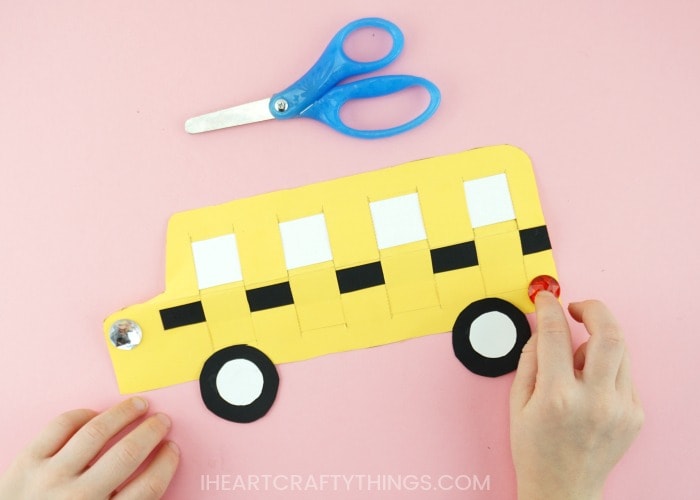 10. Finish your paper weaving school bus craft by writing SCHOOL BUS at the top of your craft. You could also personalize it by writing the school year or grade you are in. Children might also enjoy using crayons to draw people inside the school bus windows.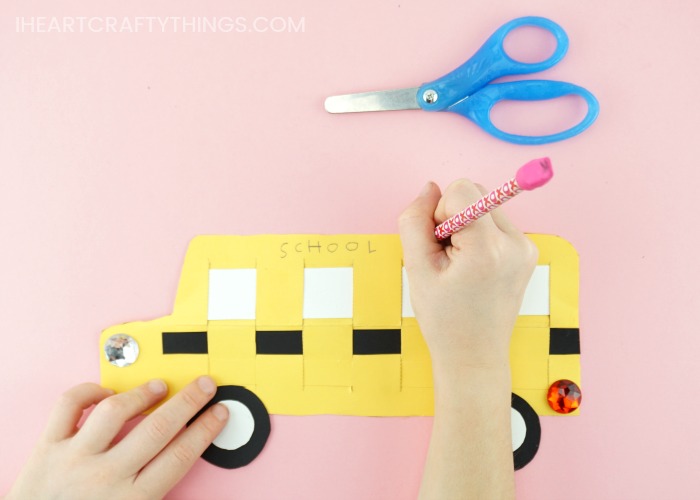 This fun paper weaving school bus craft would look perfect on display at home or on a classroom bulletin board.
Make sure to head out to your favorite retailer for back to school supplies and grab some of Fiskars fun color changing scissors. As my daughter says, they will bring some "magic" to your child's school year.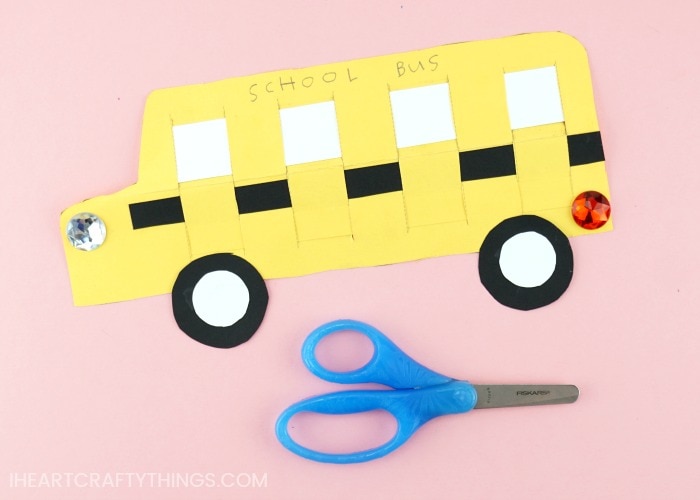 Looking for more fun ways you can use Fiskars color changing scissors?
This back to school photo keepsake card is another fun back to school project where kids get to cut out different paper pieces.
Do your kids love everything unicorn and llama? They will have a blast creating a unicorn finger puppet or a llama finger puppet and putting on a puppet show.
Looking forward to the fall season? Cut out some colorful paper strips and turn them into this gorgeous 3D Fall Tree Craft.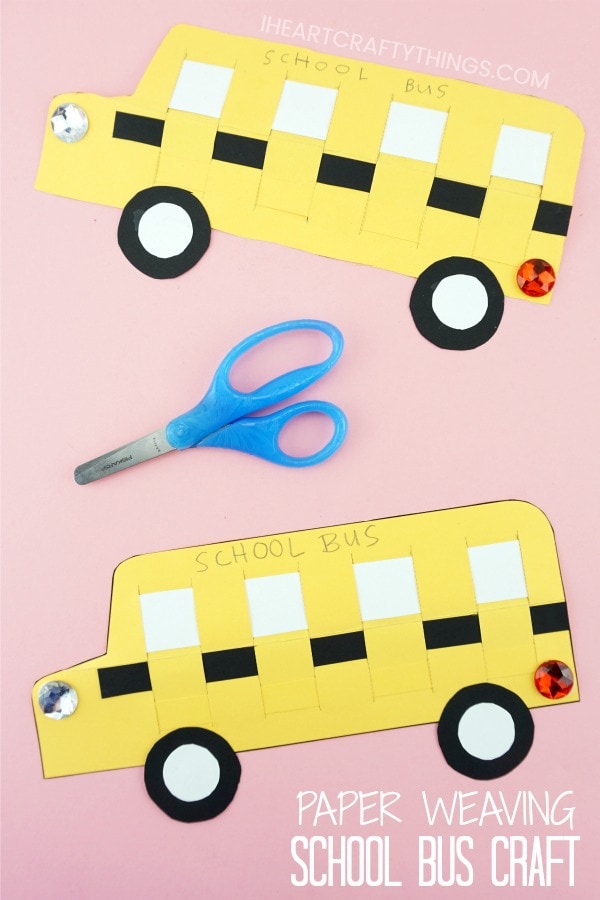 For more fun back to school ideas follow Fiskars on Instagram, Twitter, Facebook, and Pinterest.