Ravens and crows are classic fall animals because they go along perfectly with a scarecrow theme and their dark black color also makes them great for a Halloween craft. While the raven and crow are not the same animal, I think their similarities makes it so that this handprint raven craft can work well for either. Sweet right? Find a list of book recommendations at the bottom of this post to go along with this craft.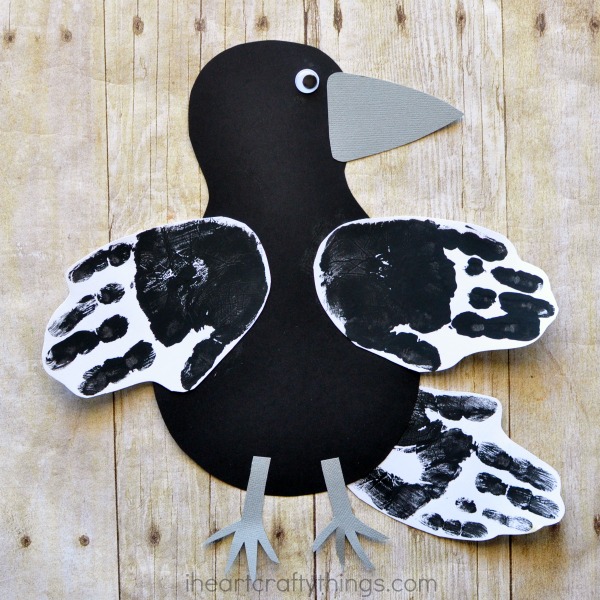 This post contains affiliate links to the products mentioned. Read our disclosure policy for more information.
How to Make a Handprint Raven Craft

Supplies:
– black, white and gray cardstock paper
– black paint
– sponge brush
– googly eyes
– scissors
– glue
Directions:
1. Use your sponge paintbrush and paint your child's hands with the black paint. Let them press them down onto your white cardstock paper to make handprints. You will need three handprints in total. Handprints can get a bit messy so be sure to keep baby wipes close by or do this by a sink. Let your handprints dry.
2. Cut a raven head and body shape out of your black cardstock paper and a beak and feet out of your gray cardstock paper.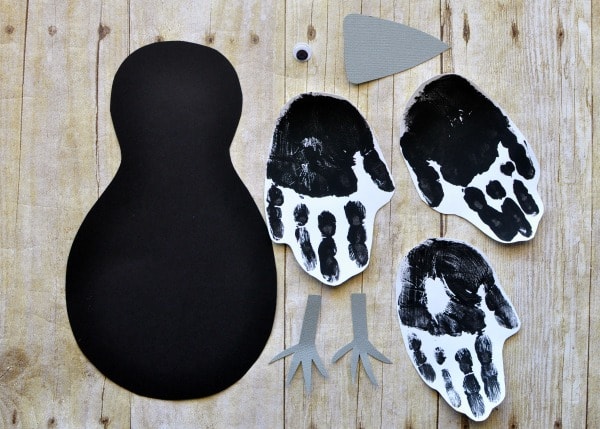 3. After your handprints are dry you can assemble your raven craft together. Glue your beak and googly eyes onto the raven face. Glue two of the handprints on the side of the bird body for wings and one on the back of the body for tail feathers. Then finish your handprint raven craft by gluing your feet onto your bird.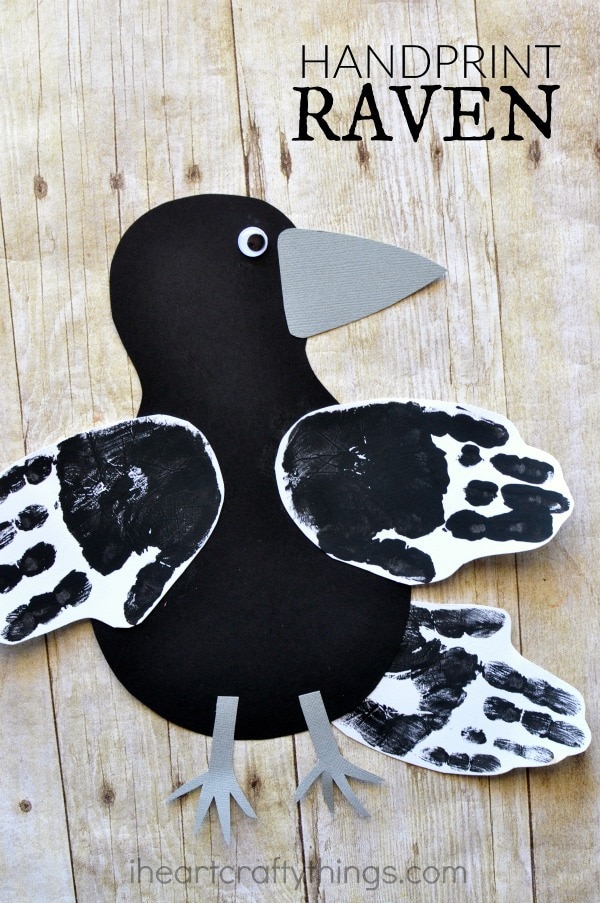 Looking for some books to go along with this craft? Try one of these:
– Raven: A Trickster Tale from the Pacific Northwest by Gerald McDermott
– I am Raven by David Bouchard (Have not read this one but it has good reviews on Amazon.)- For a Crow Theme try The Crows of Pearblossom by Aldous Huxley