On this page, you will find 10 all new Dog and Cat coloring pages that are completely free to print and download.
Dogs and cats are naturally warmhearted and affectionate animals. They will devote their entire lives loving their owners. They are also extremely sweet and charming!
Having a pet dog and cat makes life a lot better, and this has created a demand for free dog and cat coloring pages.
You've asked for it, so we delivered. Without further ado, we present to you: 10 brand-new, original dog and cat coloring sheets that you can download, print, and color.
Dogs and cats come in a wide range of colors, with black, white, and brown being the most common.
You can opt to color these dogs and cats exactly how they originally look like or use a customized set of colors! Feel free to mix and match colors to your liking! Why not try experimenting with different coloring materials as well?
Have fun transforming these colorless dogs and cats into colorful ones!
Dog and Cat Coloring Pages — 10 Free Printable Sheets
It's a clear, sunny day on this dog and cat coloring page! The cute little dog and cat is hanging out together outside, appreciating the great outdoors.
This cat and dog seems to be best friends. Imagine having pets as cute as these two. They will surely brighten up your day!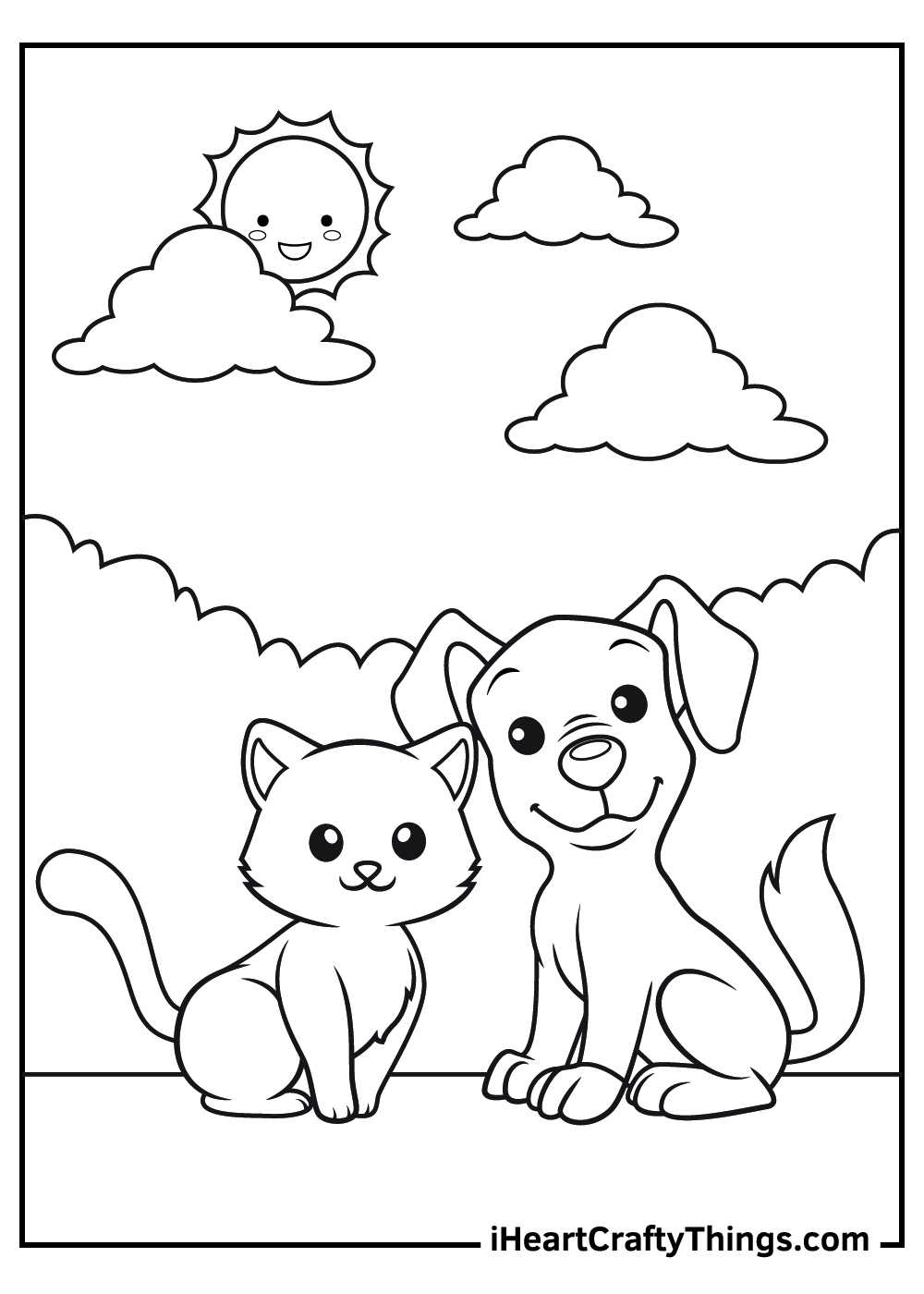 In this dog and cat coloring page, there's a lovely puppy running around, enjoying the tickly grass. The surroundings are filled with bushes and greeneries. This puppy must be playing in a garden or a park!
Look at that dog house in the background. It looks like a beautiful and comfortable home. One thing's for sure, this puppy is living its best life!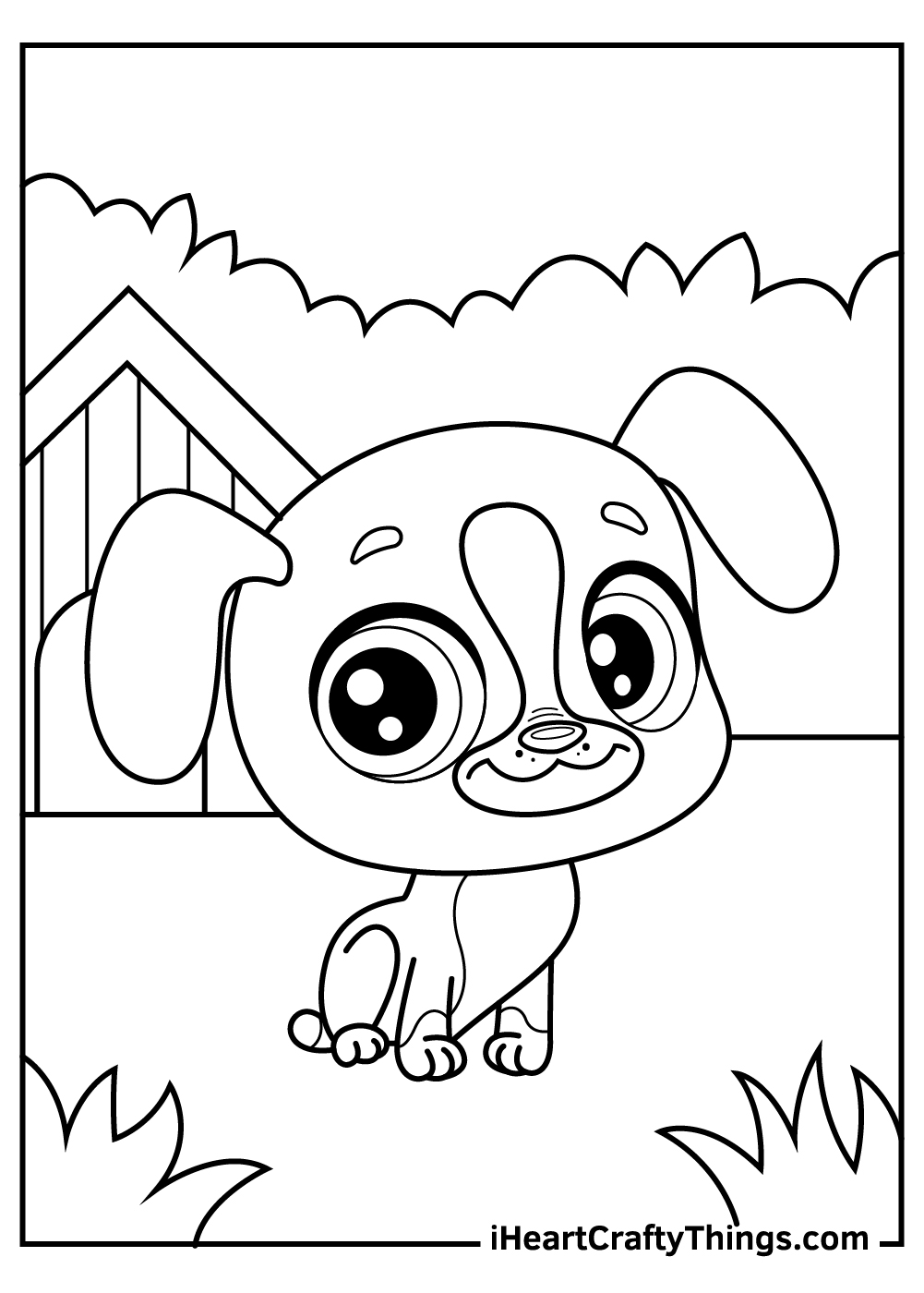 The adorable little kitten in this dog and cat coloring page has made a friend! The dog and cat are sitting outside, enjoying each other's presence. It certainly looks like they're having a good time!
In the background, there is a tree and bushes of greenery. We think a vivid and vibrant green is the perfect color for the setting.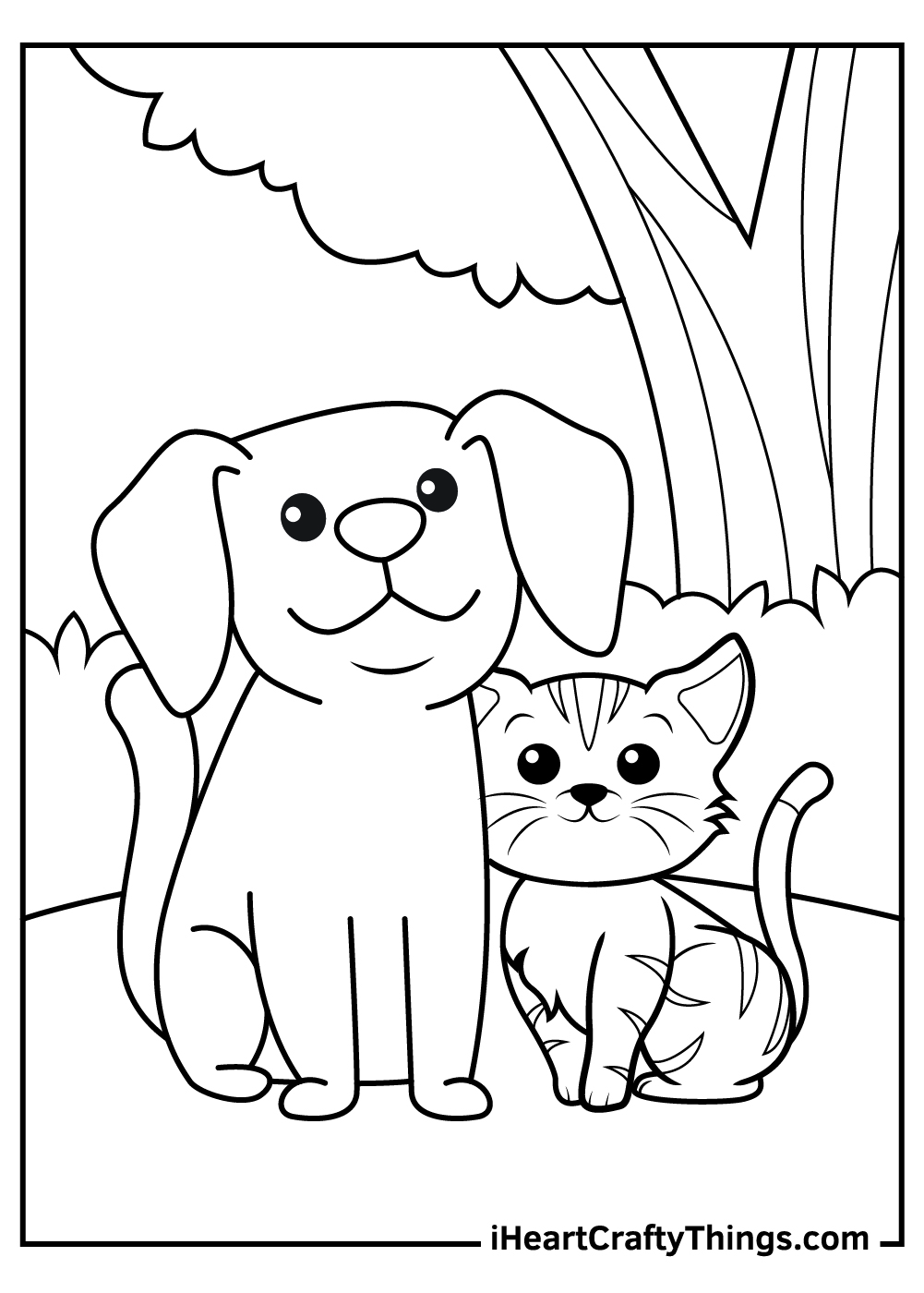 This dog and cat coloring page shows an adorable kitten sitting in front of its food bowl. It looks like this kitten is begging for more food with its huge pleading eyes.
With that irresistible facial expression, who would be able to say no to this cute little kitten?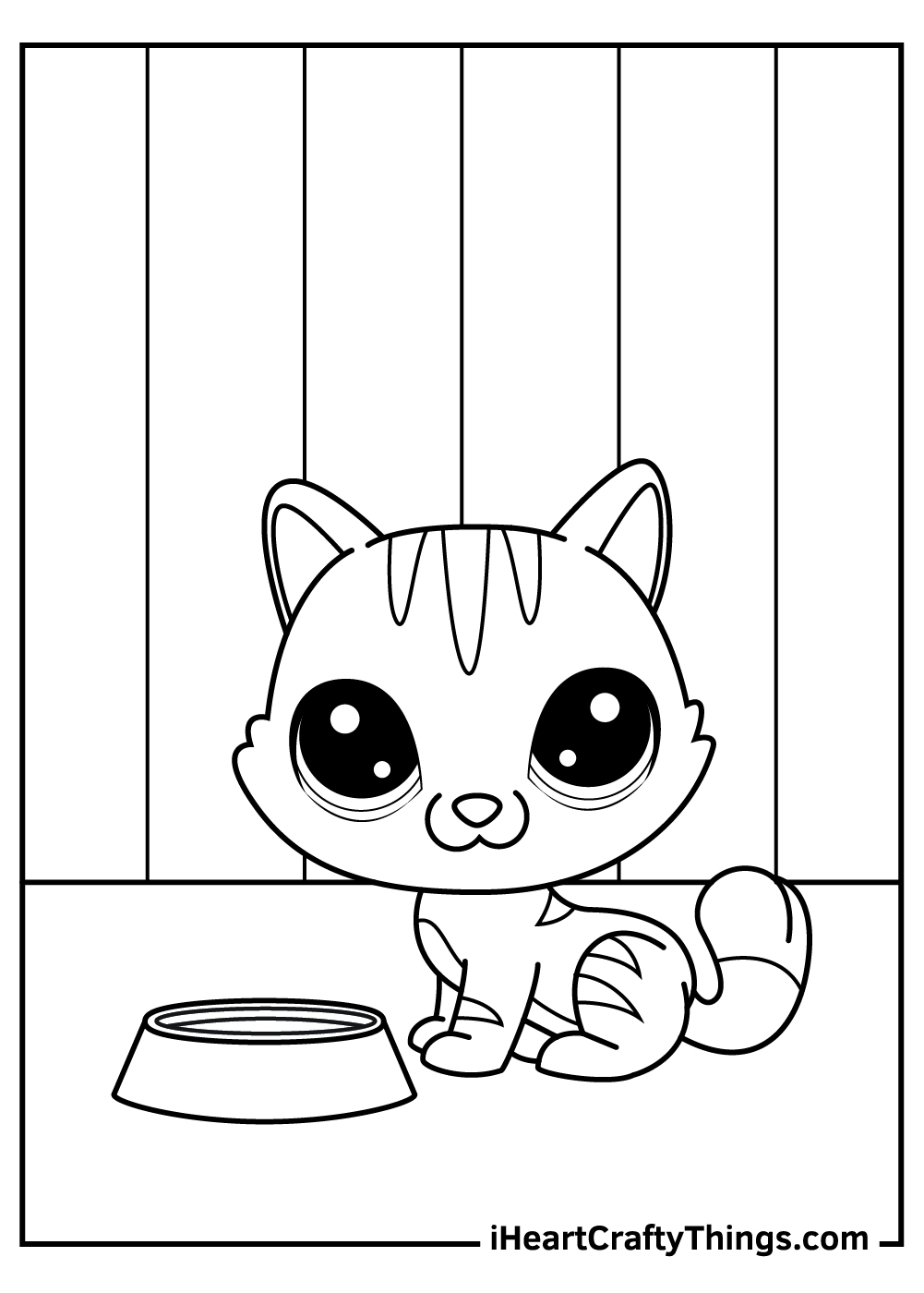 Like humans, animals also need a comfortable and safe shelter, as shown in this dog and cat coloring page. The dog and cat are resting inside their spacious nook.
Their house is built in the backyard, so they have easy access to fresh air. They can also play and roll over the grass whenever they want!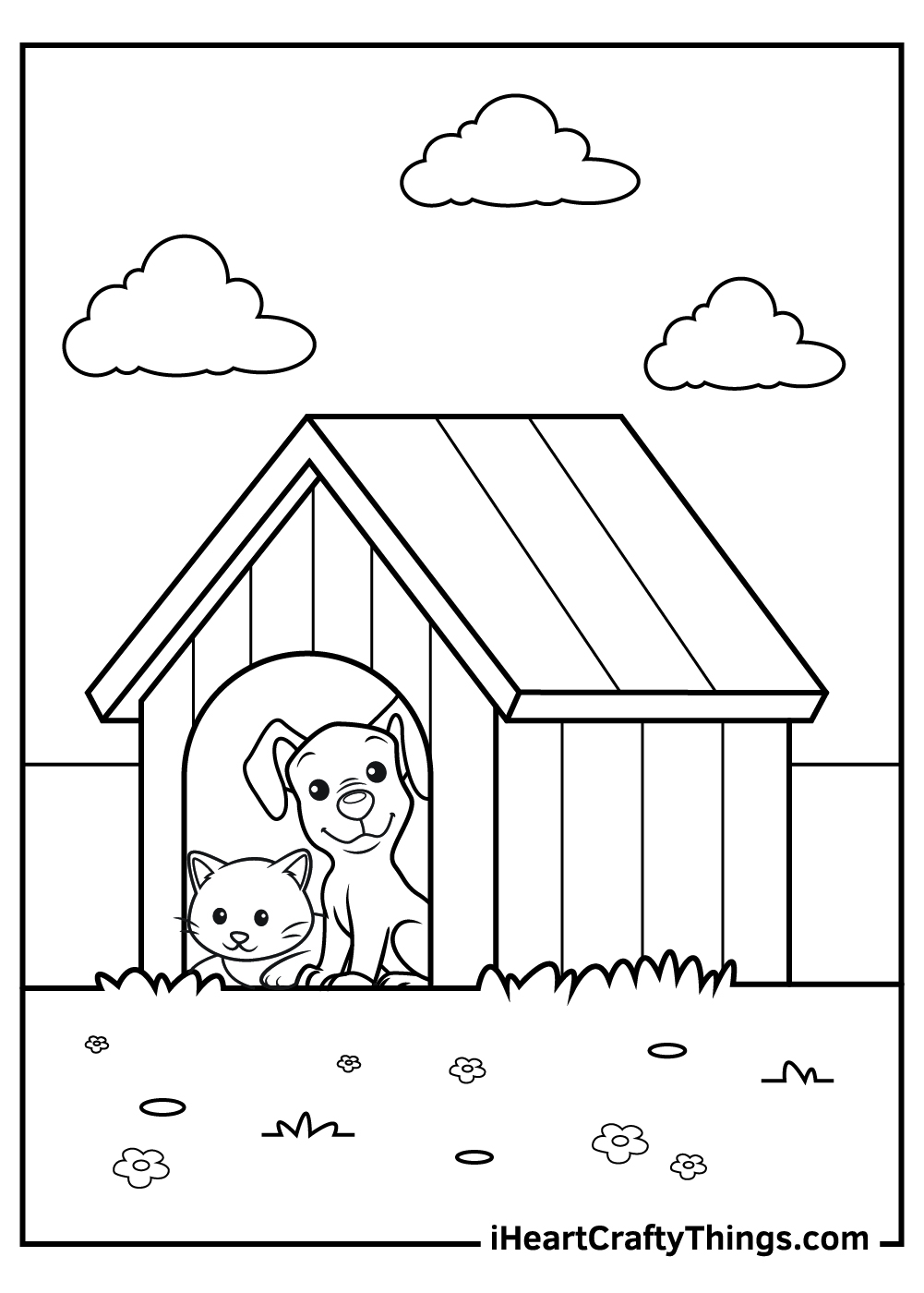 Cats are naturally playful. Most of the time, they are up to some mischief, doing all sorts of things they aren't supposed to do, like what this stubborn cat is doing in this dog and cat coloring page.
This mischievous cat is attempting to catch the fish swimming in the fish bowl. It's probably imagining how delicious the fish would be!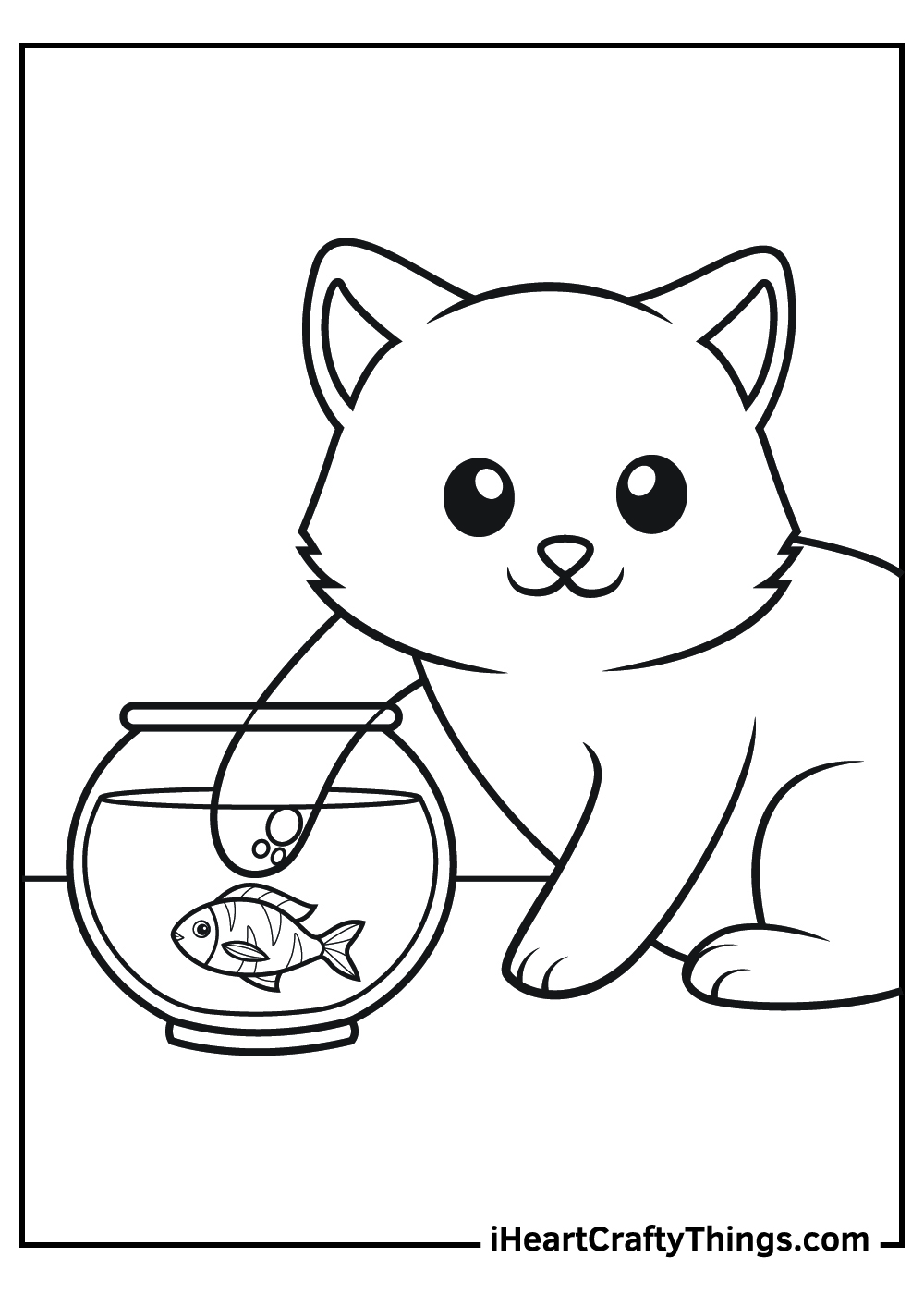 Did you know that a dog and a cat are likely to become lifelong friends, especially if they were introduced to each other since they were little?
That seems to be the case for the two best friends in this dog and cat coloring page. It looks like they do everything together. This dog and cat is growing up and exploring the world together—how sweet!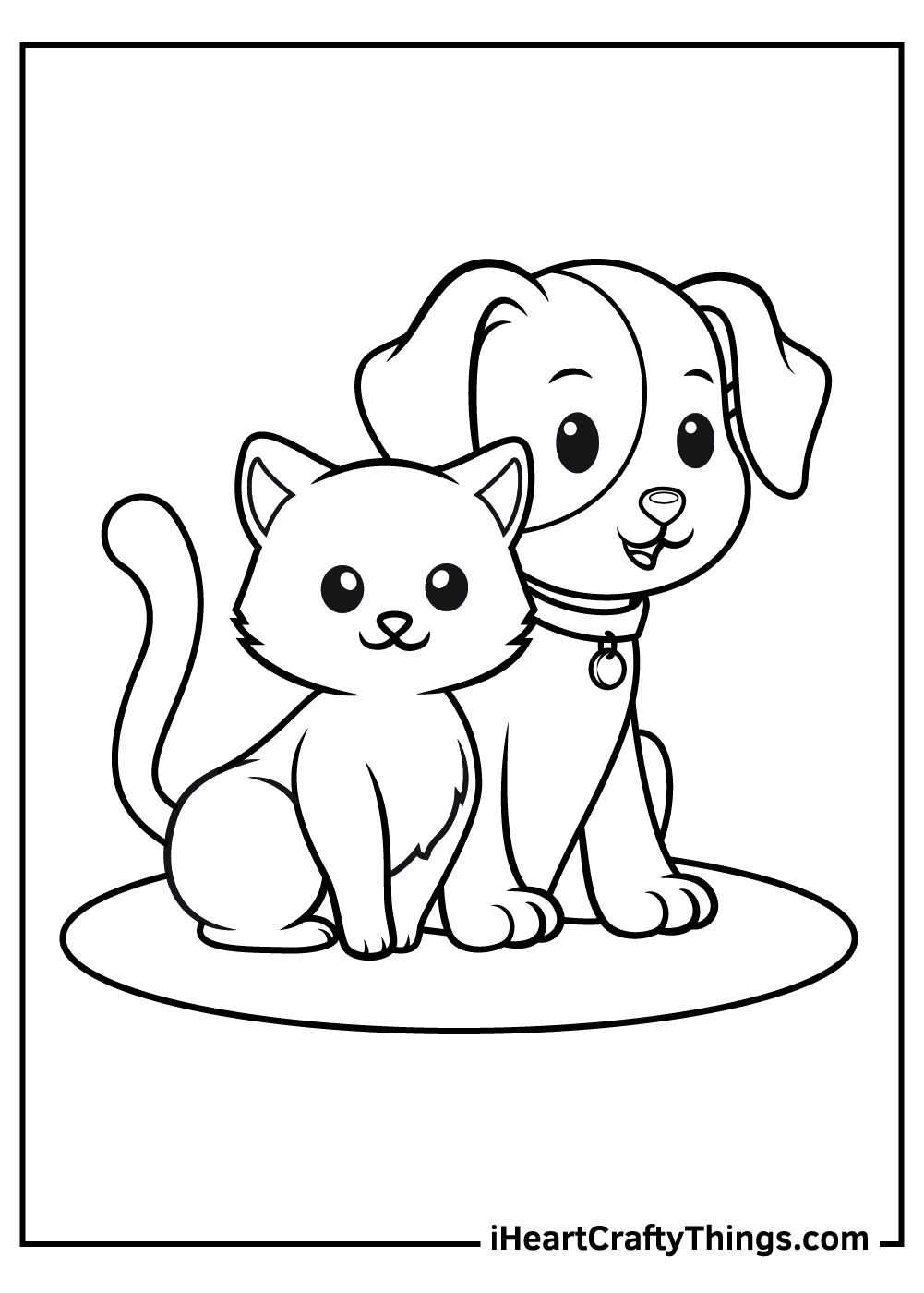 In this dog and cat coloring page, there's a young little kitten wandering around the house. This kitten looks like it is searching for something to play with, perhaps a ball of yarn or empty cardboard boxes.
Kittens are particularly known for being mischievous and stubborn, so there's no stopping this kitten from playing around!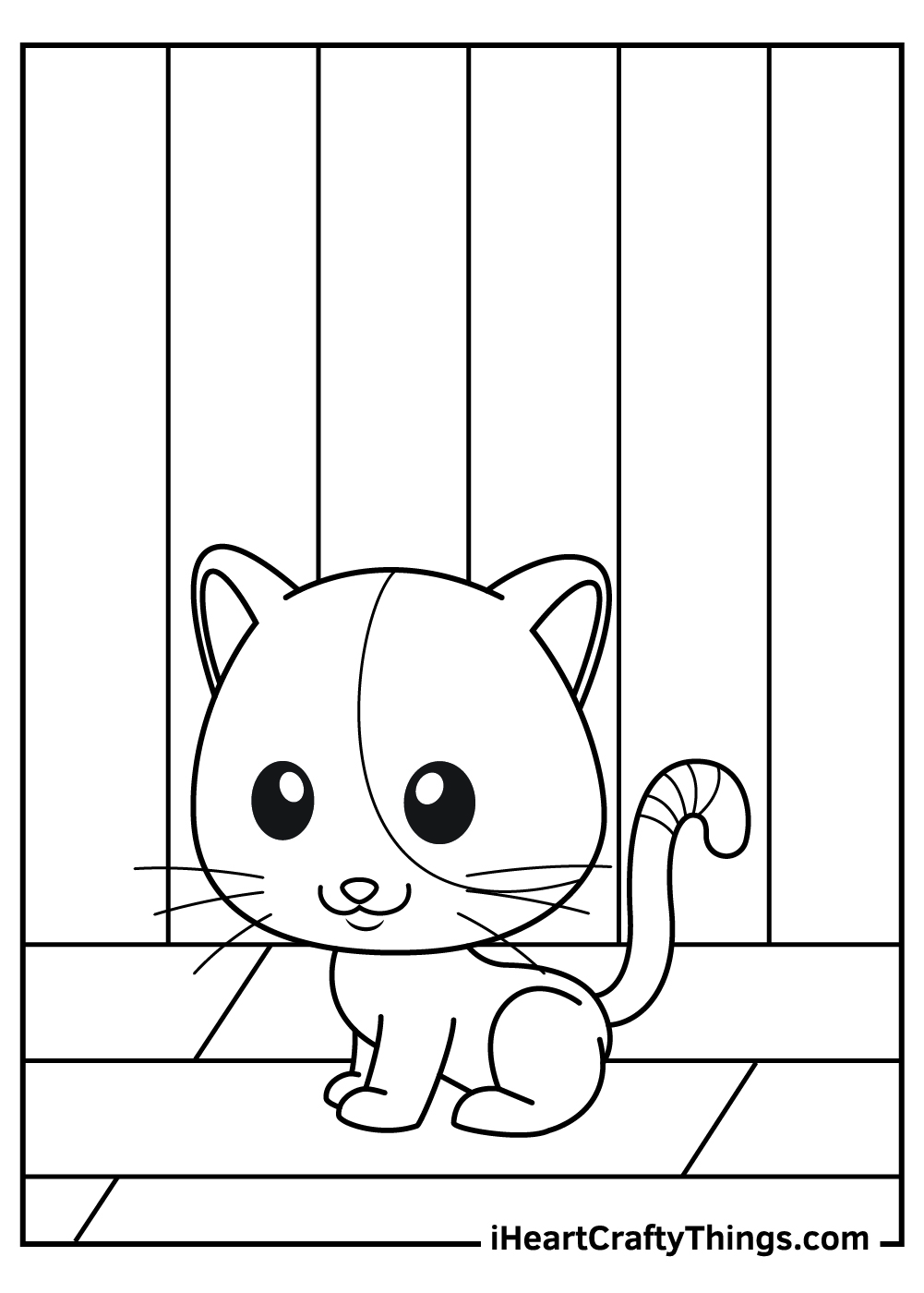 There's really no boundaries when it comes to love and friendship. In this dog and cat coloring page, the two best friends cat and dog are hanging out together.
The cat looks jolly as it sways and twirls its fluffy tail. The dog, on the other hand, is sitting upright, ready to protect its best friend from any harm. What colors will you use for these animals?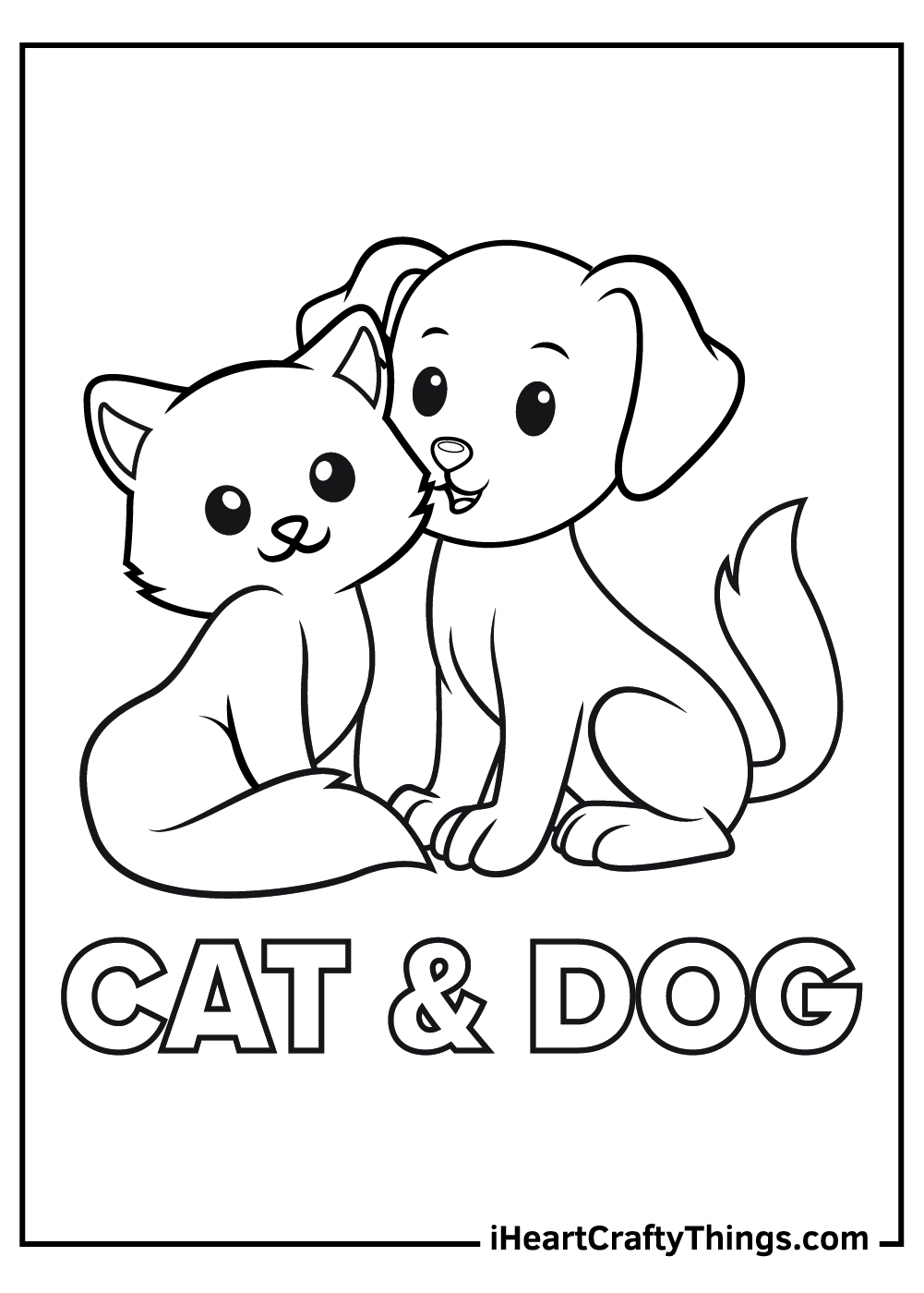 The dog in this dog and cat coloring page is feeling fabulous! It is wearing a stylish collar with a bell attached to it. It seems like this cheerful dog is somebody's pet!
The glimmering stars in the background adds a striking effect to this dog's glamour. The colors you will choose for this printable is what will make this artwork stand out.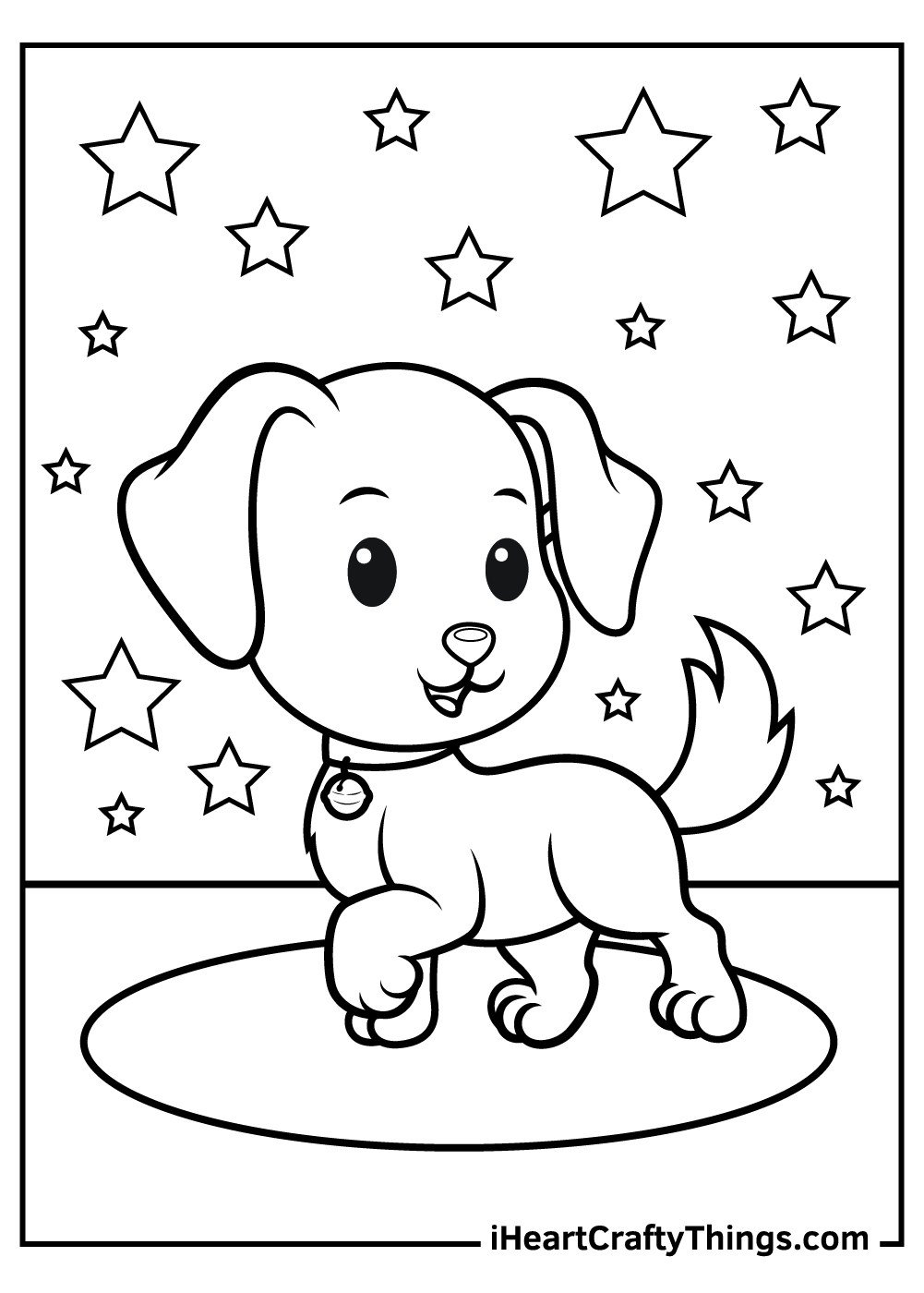 Dog and Cat Coloring Pages — Which image will you color?
We hope you enjoy these dog and cat coloring pages. It consists of simple and intricate illustrations of adorable pet dogs and cats. Coloring these dog and cat coloring sheets is the perfect activity for kids of all ages who love dogs and cats or animals in general.
Remember, all of our crafts and coloring printables are 100% free for you to download, print, and color. We are always updating our catalog and uploading new content to our catalog. So, don't forget to keep re-visiting our website to continuously enjoy all-new coloring pages.
Once you've finished coloring your dog and cat coloring printables, you must be very proud of yourself for completing a masterpiece—as you should be! Make sure to show off your work of art and share it on our Facebook page. We're sure it looks amazing!
We can't wait to see all of your colorful dog and cat artworks!