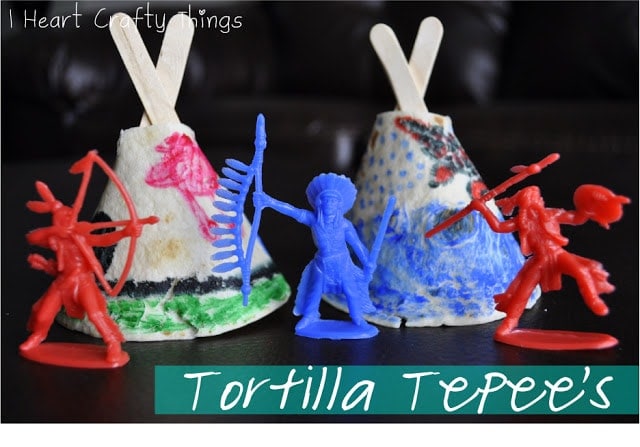 I was browsing through an issue of the Mailbox Magazine at the library a couple months ago (issue for Oct/Nov 2011) and saw this idea to make tepee's out of a tortilla. I've been so excited to make them with my kids during Thanksgiving time. I wanted my children to grasp the concept of how Indian's made shelter. First, we talked about how tepee's were a portable tent made of buffalo skin. We picked up a couple of non-fiction books about Indians at the library that had pictures of tepee's also to help with our discussion.
To make the tepee, glue two popsicle sticks together like pictured below. These will act as the poles for the tepee. We used school glue so it took several hours to dry. You could use a glue gun if you are in a hurry.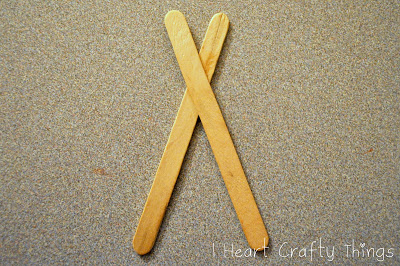 To make the buffalo skin, follow the directions in the pictures below.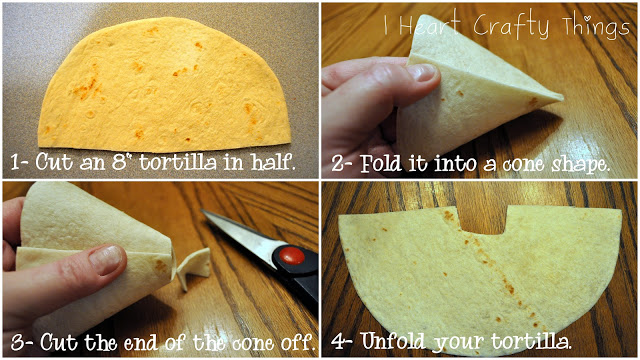 My favorite part was watching the kids draw pictures on their tepee's with markers. I always love seeing my boys' creativity come to life.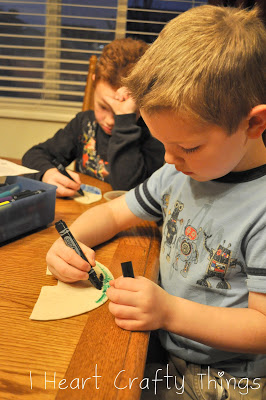 Here is my oldest son's drawing. It is a fish jumping out of water at nighttime on a rainy night. I love the little dots of rain and how he made his moon black.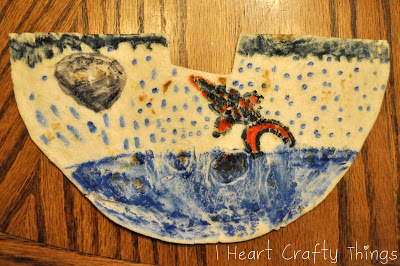 My younger son drew a big cobra snake slithering through the grass on a sunny day with birds flying in the sky.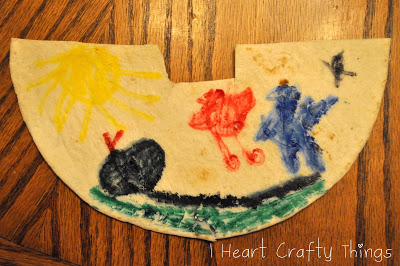 After making the drawings, it's time to assemble the tepee. Place a long line of glue on one end of the tortilla and fold it back into the cone shape with the glue securing it shut.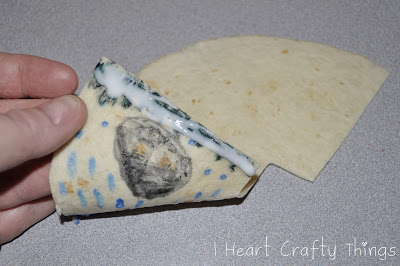 I laid ours down on the counter to dry with the seam at the bottom so it wouldn't open while drying.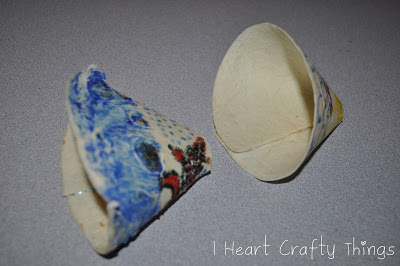 After about 20 minutes they were dry enough that we could place the popsicle stick poles through the hole at the top and stand them up to finish drying. We let them dry overnight and by morning the tortillas had hardened and taken shape nicely.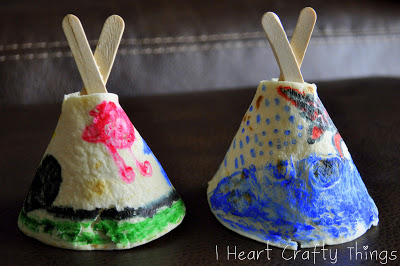 I may have had a little too much fun playing with my boys' plastic Cowboys and Indians while photographing our tepee's. My kids could hardly stand the wait for taking pictures so they could dig in and play along!