Have you ever noticed that if you look closely at the planets in our solar system, the different atmospheres create a marbled look about them? The marbled planets among the stars inspired my daughter and I when we were creating this preschool space craft. We used the popular marbled shaving cream painting method to replicate the look of the marbled planets and then set them on a black background with gold glitter "stars" to really make this beautiful Marbled Planet Artwork stand out!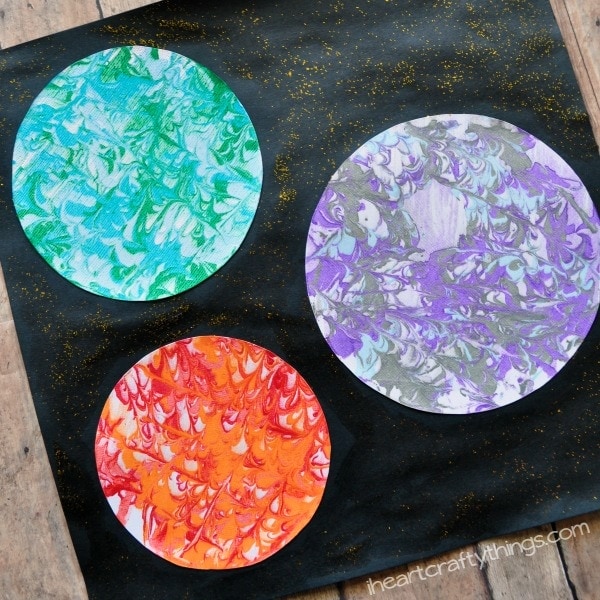 Making the Marbled Planets Preschool Space Craft
Supplies Needed:
Black and white cardstock paper (12-inch by 12-inch size)
Acrylic paint in several colors
Shaving cream
3 foil containers (we found ours at Dollar Tree $1 for a pack of 4)
Rubber spatula
Toothpicks
Squeegee
Gold glitter glue
Sponge brush or paint brush
Glue stick
Instructions for Marbled Planet Artwork:
1. Start by cutting 3 different sized circle shapes from your white cardstock paper. I used different sized cups, bowls and containers to trace my circles. It really helps with keeping things uniform!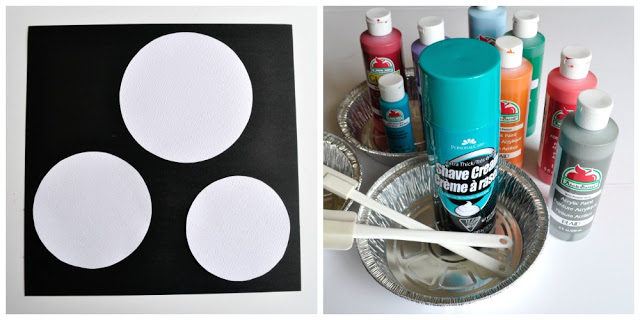 2. Squirt shaving cream into the foil containers, enough to fill the bottom of the pans. Use your rubber spatula to spread the shaving cream out evenly and make it as smooth as you can. The kids will have fun doing this part, just make sure you do the final once over.
3. Squirt various colors of acrylic paint onto the shaving cream. It seems to work best If you squirt the paint in lines of various directions. Use a toothpick to create lines up and down, side to side and diagonally. You want to end up with a marbled look in the paint as this is the design you will be transferring to your planets for your preschool space craft.

4. Press the circle down into the paint and lightly rub all over the circle to get the shaving cream to stick to the entire circle. Carefully remove the circle from the paint and let it sit for 1-2 minutes. Use your squeegee to remove the excess shaving cream from your circle. You are left with a beautiful marbled planet.
Displaying the Marbled Planets:
5. Adding your marbled planets to black cardstock will help give the impression that these planets are in space. After the painted circles are dry, simply glue the planets onto black cardstock paper.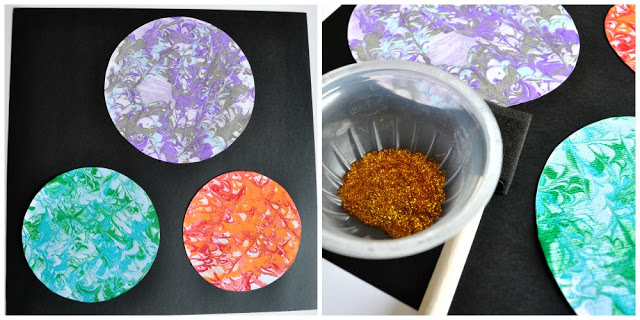 6. Although this last step is optional, the gold glitter really gives is the perfect finishing touch. Using a brush, paint some gold glitter glue all around the planets, just on the black part of the paper. The glue adds a bit of shine and the glitter makes it looks like little stars. It's just what your preschool space art needs!
What do you think of this space themed art project? Do you think your little astronaut will like it? Does the shaving cream marbled painting technique replicate the real look of the planets in space? Comment below!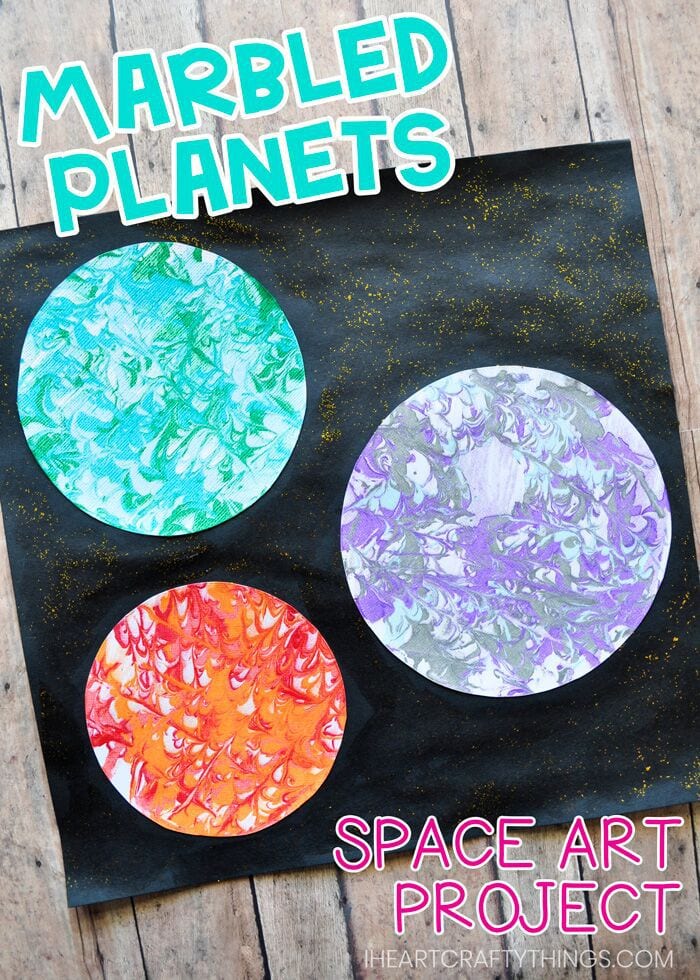 Check out more space and solar system crafts and activities from our creative preschool buddies: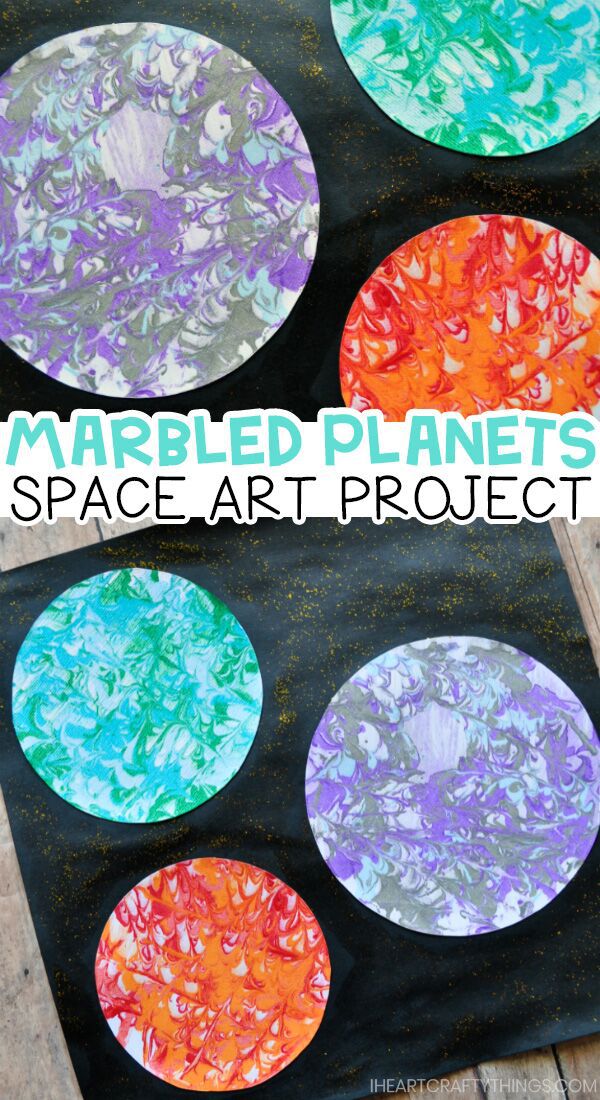 You might also enjoy these crafts: