I love holiday themed crafts that still allow for plenty of individual creative expression. That's why I've been so fond of tin foil crafts this past year. While they all have a common shape and theme, every child creates their own unique pictures and colorful designs on them.
The same rings true for this tin foil heart Valentine's Day craft we are sharing today. It's just like all of the others we've made, shiny, vibrant and colorful, and it's a fabulous craft for kids (and even adults) of all ages.
This is an especially fun way for toddlers and preschoolers to work on beginning pre-writing skills by drawing lines and shapes. Even colorful scribbles turn out gorgeous on these tin foil creations.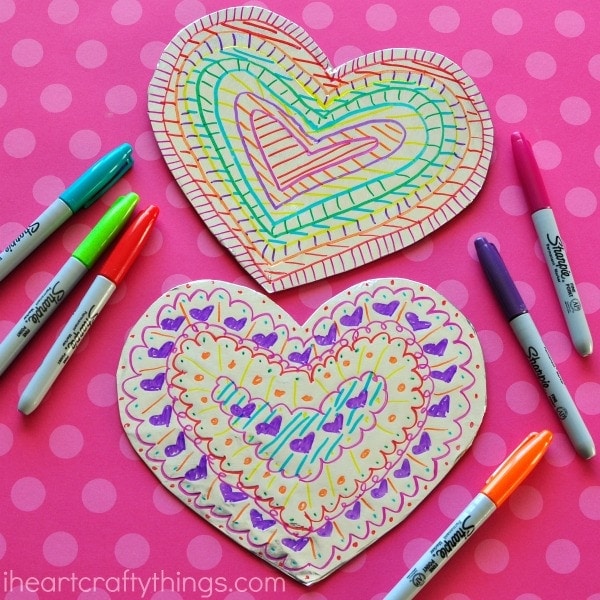 How to Make a Tin Foil Heart Valentine's Day Craft
This post contains affiliate links to the products mentioned. Read our disclosure policy for more information.

Supplies Needed to Make this Tin Foil Heart Craft
Instructions for Making this Heart Valentine's Day Craft
1. Cut a heart shape out of a piece of cardboard. Any spare box or a cereal box will do.
2. Cut off a sheet of your aluminum foil a little bigger than the size of your heart. Fold the aluminum foil around your cardboard heart, covering it completely.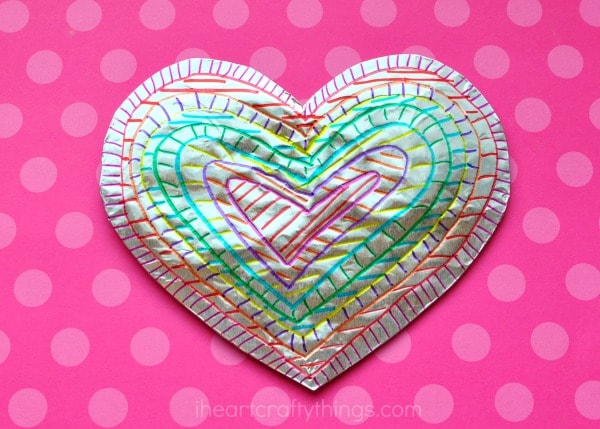 3. Use your Sharpie permanent markers to decorate and finish your tin foil heart Valentine's Day craft. I love how this is truly a creative process for kids letting them draw and create any design of their choice.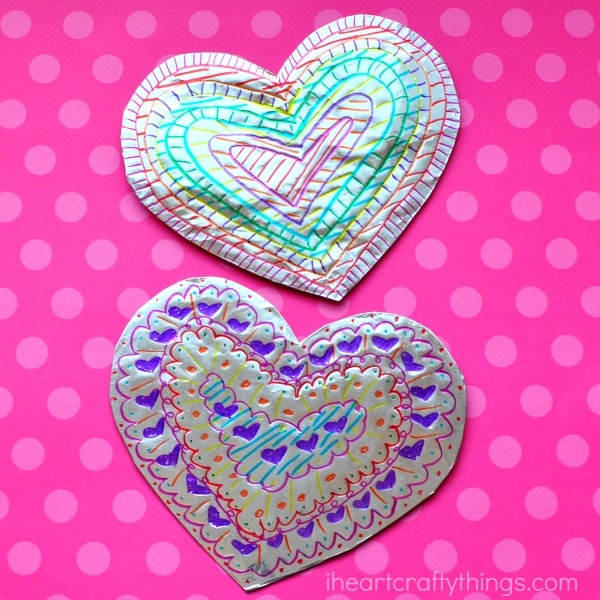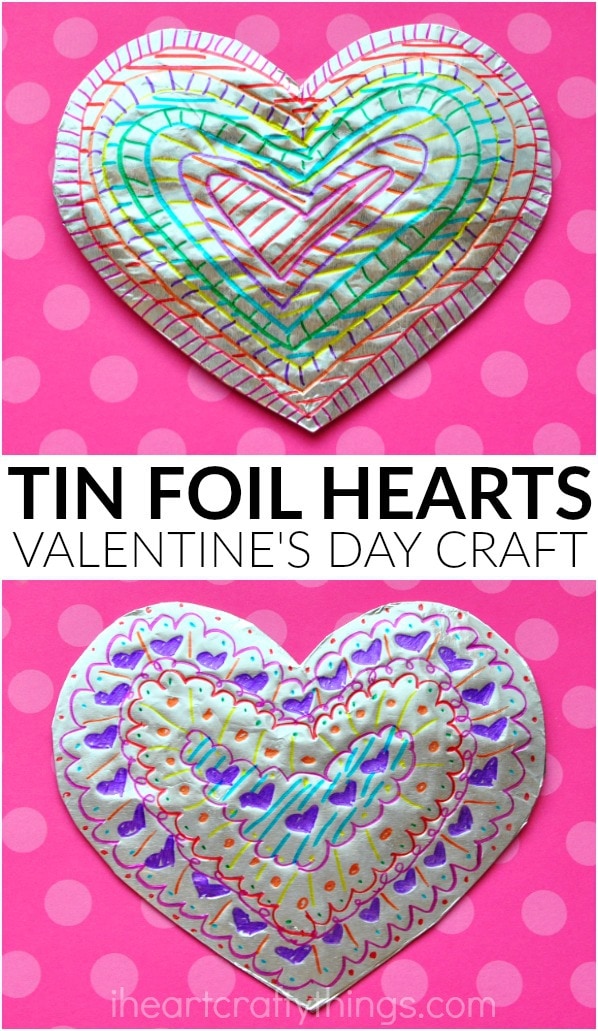 This fun Valentine's Day Craft goes along great with any of these Valentine's Day books: