We are back with another collaborative preschool post today. Our theme this week is body parts. To go along with our discussion about body parts, I made this fun Roll to Draw a Body Game for my daughter to play. I'm sure you've seen this type of game around in several forms. It's so simple and fun, and it has so many preschool components in it including math, pencil grasp and beginning writing skills.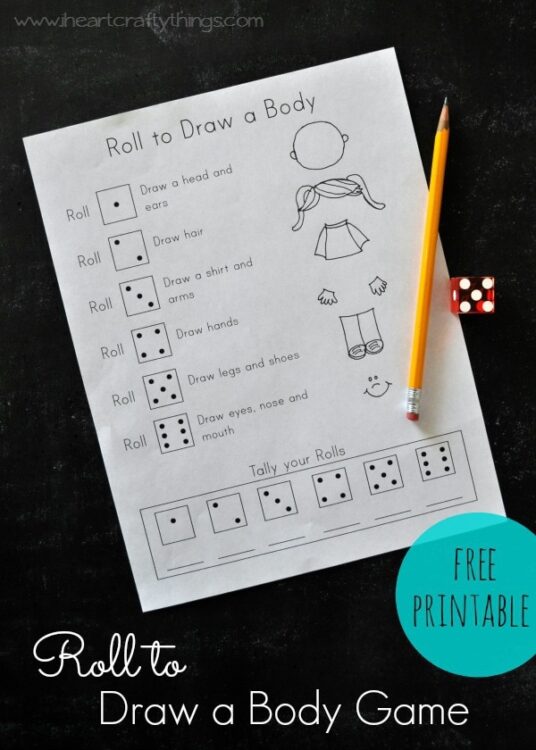 Supplies you will need:
Roll to Draw a Body Game Free Printable (One is blank if you want to draw your own pictures)
blank sheet of white paper
pencil
one dice
crayons or markers (if you want to color your body once drawn)
How to Play: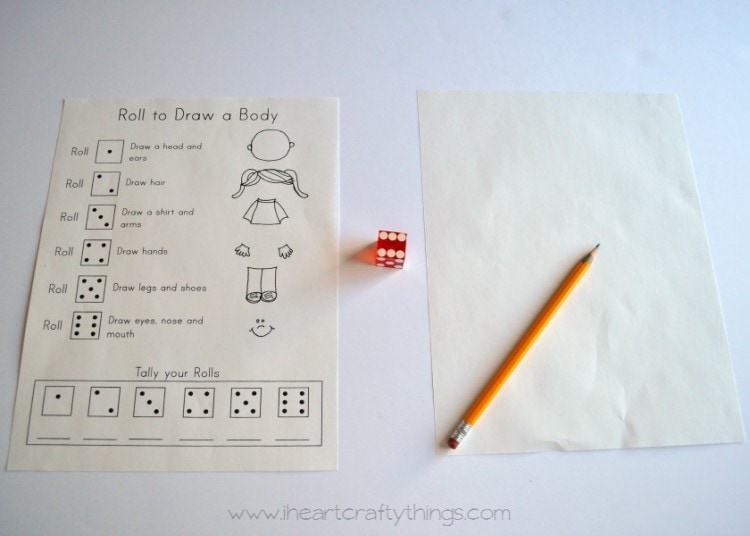 Roll the dice. Draw a tally mark on the number your rolled at the bottom of the paper, and then draw the corresponding body part on your blank paper to make a complete body.
Since preschoolers aren't adept to draw different body parts out of order, the best way to play this game with a preschooler is to have them draw their body parts in order from 1-6. So you have to roll a 1 before you can begin drawing your body. Then you have to roll a 2 to continue drawing your body, etc. Playing this way is where the "Tally your Rolls" at the bottom of the paper comes in handy.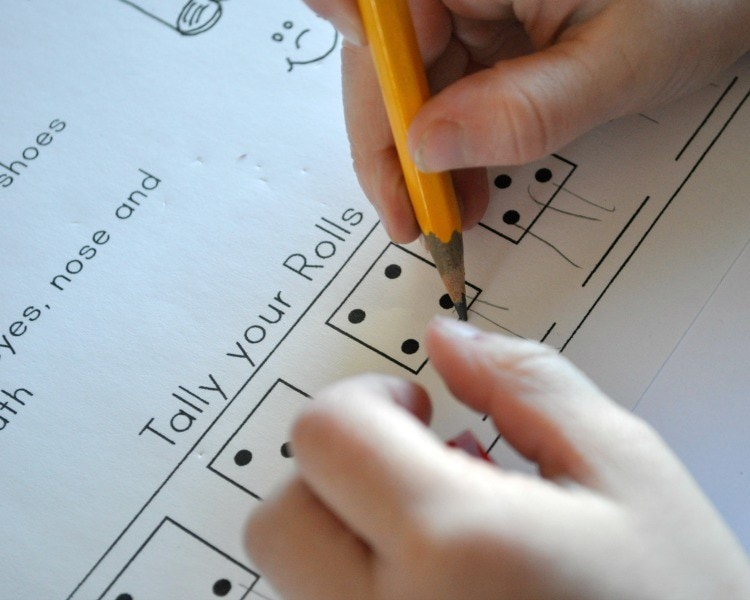 The tally mark section helps keep track of all of your rolls and when you are finished drawing your body, there are lots of different math questions to be examined. Such as "How many rolls did it take you to draw your entire body?" "Which number did you roll the most?" "Which number did you roll the least?" My daughter rolled the dice 21 times before completing all the 6 steps in drawing her body in order from head to toe and it was excellent practice for her counting all her tally marks to 21.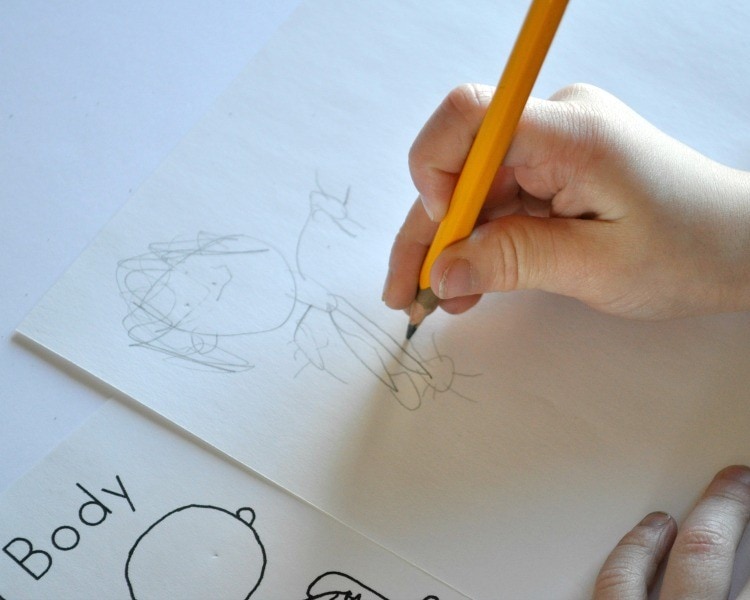 My daughter has been struggling with her pencil grasp lately. From the pictures you'll see, sometimes she holds her pencil one way, and then the next time a completely different way. It's something we are trying to work really hard on, but activities like this are great practice for early writing skills and holding the pencil correctly. My daughter loved rolling the dice and drawing so much that we played the game twice in one sitting.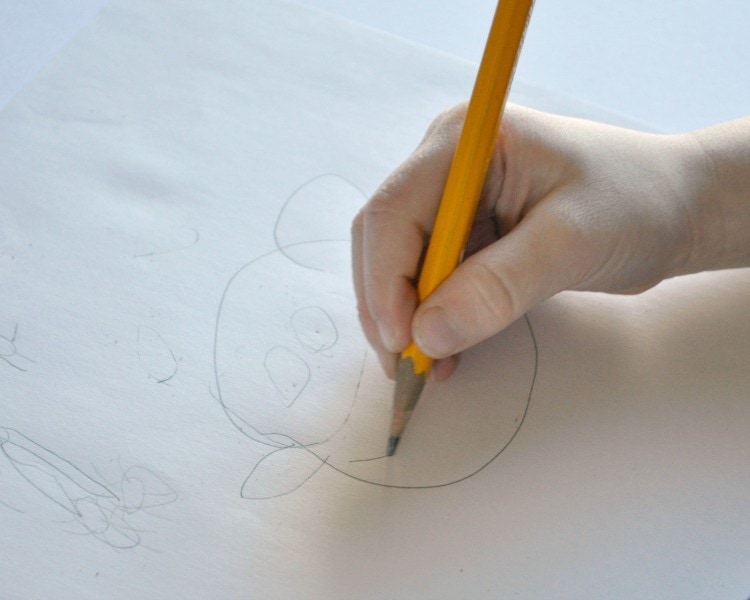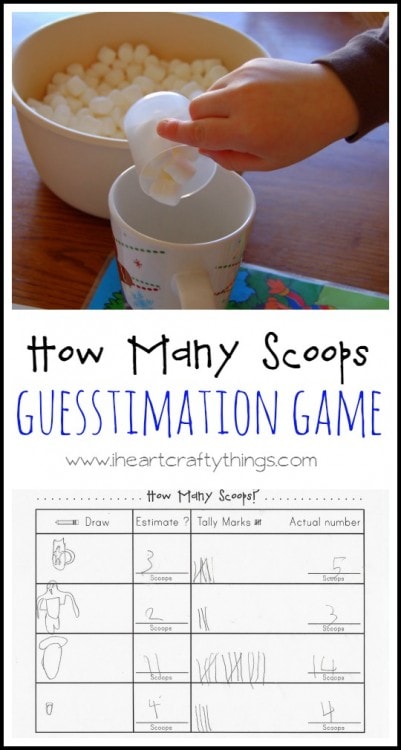 This post is part of a collaborative preschool series where four bloggers and myself have joined together to bring you fun crafts and activities based on a common preschool learning theme. This week we are sharing ideas focused on Body Parts.
Preschool Music Video: Head, Shoulders, Knees and Toes | Hand Made Kids Art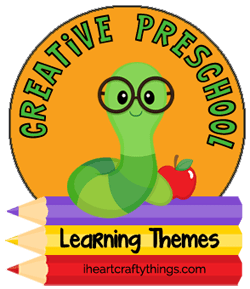 Stop by Friday, February 6th for Valentine's Day Activities.
More Preschool Activities on I Heart Crafty Things: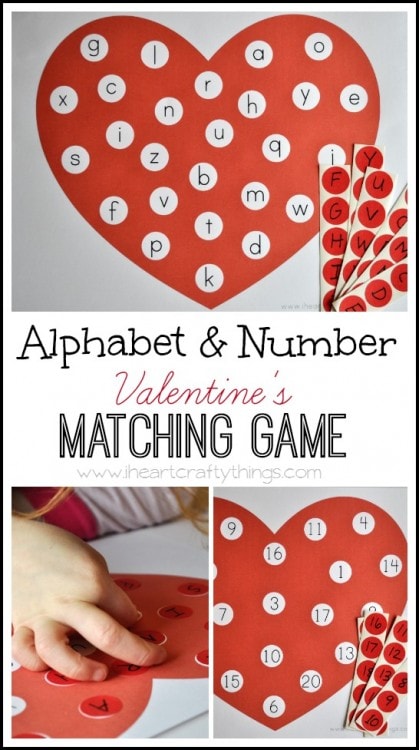 You can follow I Heart Crafty Things on Facebook, Pinterest,