Since we are currently on a yarn wrapping and sewing kick, this year for Red Ted Art's 30 Days of Love series we are sharing this paper plate heart sewing craft.
If you loved our recent paper plate snowflakes this Valentine's Day craft is right up your alley!
Make sure to check out some Valentine's Day book recommendations at the bottom of this post.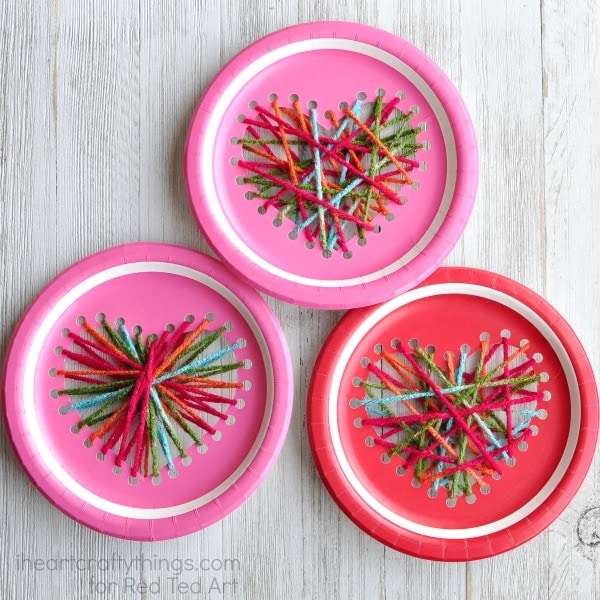 Seriously, all you need is some paper plates, scissors, a hole punch and some yarn and you are all set to make this simple heart sewing craft. The best part is the craft is adaptable for kids of all ages so you can make this one together as family. After everyone is finished making their heart, add some holes at the top, lace all of your paper plates together and you have a colorful and darling Valentine's Day heart banner.
Check out these all new Powerpuff Girls coloring pages
Want to see how simple this Paper Plate Heart Sewing Craft is to make?
Head over to Red Ted Art today to see the full tutorial.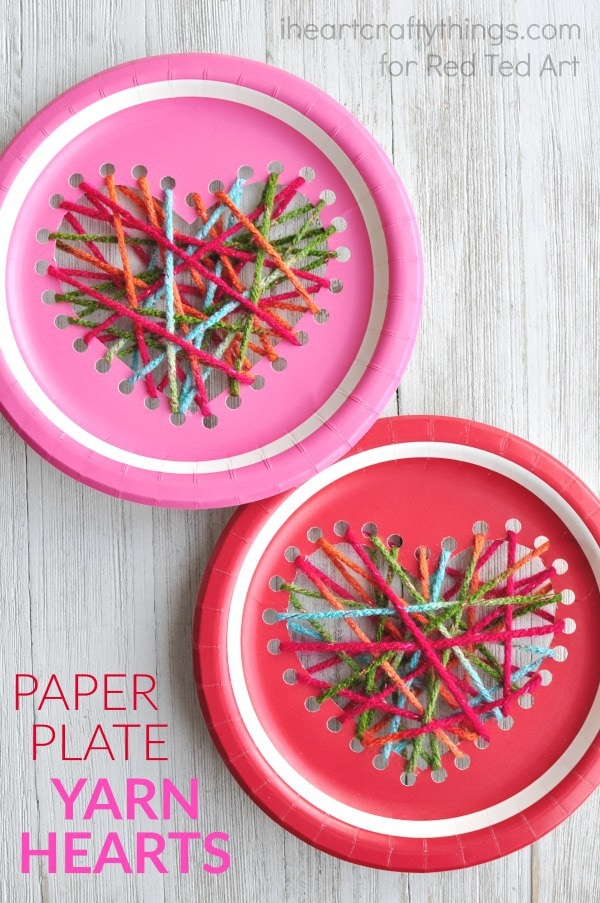 This fun Valentine's Day Craft goes along great with any of these Valentine's Day books: