Making homemade Valentine Cards is a perfect arts and crafts activity for kids to celebrate Valentine's Day. This DIY Cactus Valentine Card for Kids is a great example of how kids can use their creativity to make a darling Valentine card for Mom, Dad, Grandma, or their teacher.  Using a few simple craft materials and our cactus Valentine card template, kids can create this DIY Cactus Valentine Card in no time at all.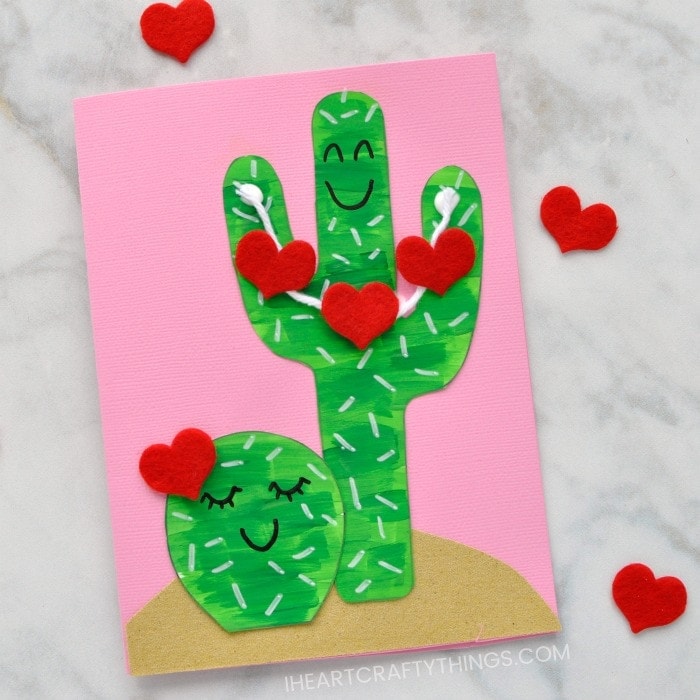 How to Make a DIY Cactus Valentine Card for Kids
This post contains affiliate links to the products mentioned. I Heart Crafty Things is a participant in the Amazon Services LLC Associates Program, an affiliate advertising program designed to provide a means for sites to earn advertising fees by advertising and linking to amazon.com.
Supplies:
Watch the full tutorial of us making this cute DIY Cactus Valentine Card for Kids before you get started. Don't forget to subscribe to our YouTube channel so you never miss a new video!
DIY Cactus Valentine Card for Kids Instructions:
1. Print out the Cactus Valentine Card template. Use a mixture of light green and green paint to paint the cacti on the template. Once the paint has finished drying, cut out all of the template pieces.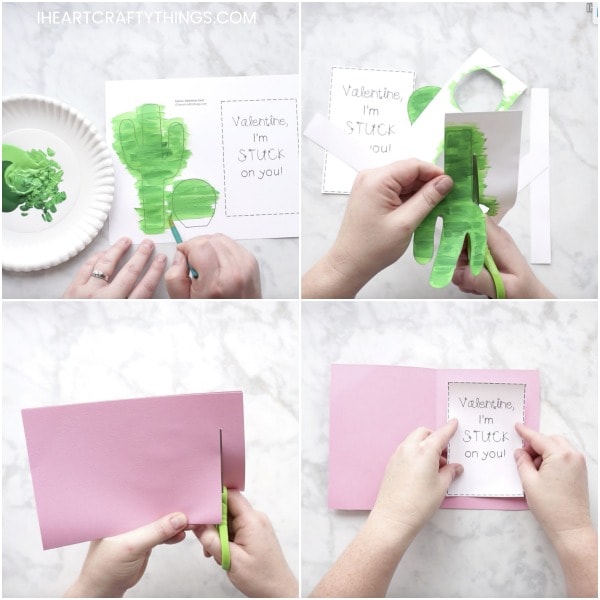 2. Fold your pink cardstock in half to make a card. Cut 1-inch off the top of the card to make it smaller.
3. Open up your Valentine card and glue the inside message onto the card.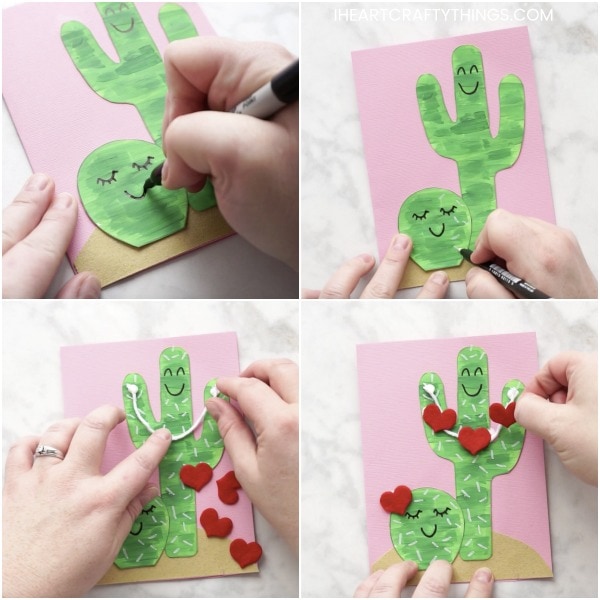 4. Cut out a small hill shape from your sand paper and glue it to the bottom of the front of your DIY cactus Valentine card. Then glue both of the cacti on the front of your card.
5. Use your black marker to draw eyes and a mouth on each of your cactus. Then use your white chalk marker to draw cactus needles all over both of your cactus.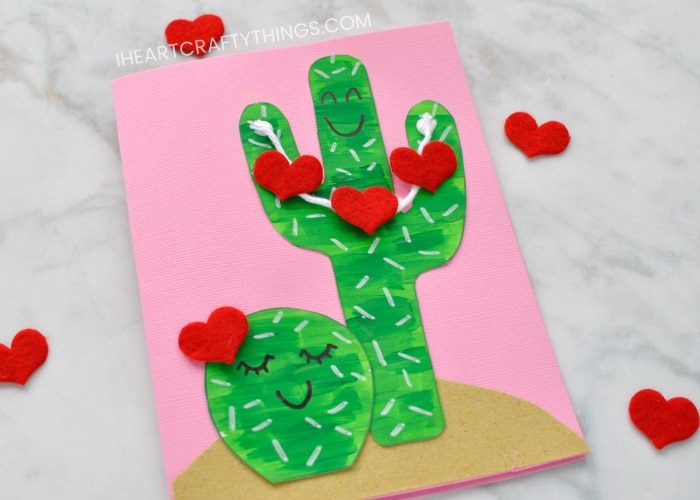 6. Cut a small piece of white string and glue it onto the large cactus so it is hanging from the two arms.
7. Cut off four of the hearts from your heart ribbon. Then use Tacky Glue to glue one on the smaller cactus and three on the larger cactus along the white string.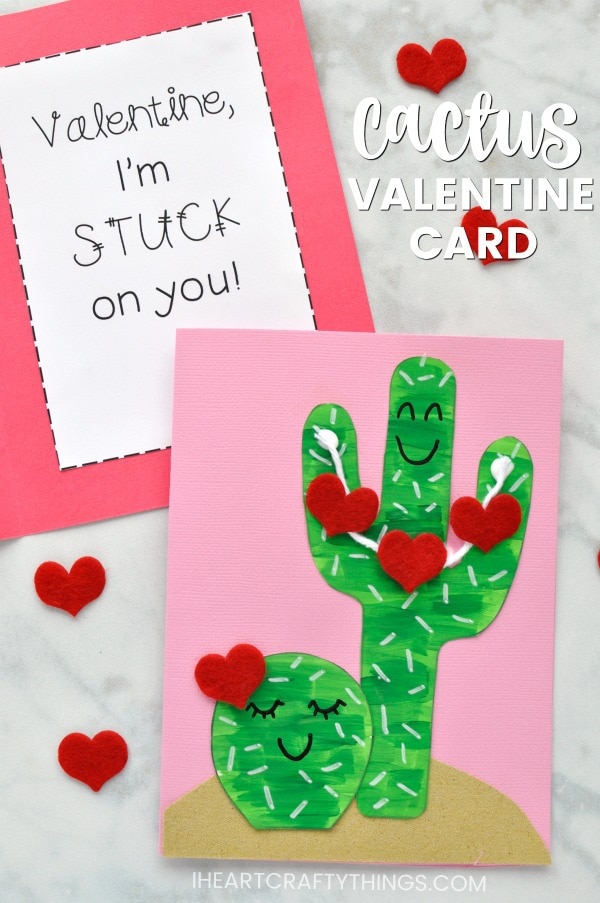 Your DIY Cactus Valentine Card for Kids is complete!
Looking for more fun Valentine Cards for kids? This Heart Stamper Valentine Card is a perfect non-candy card for kids to give out to their classmates. You might also love this cute Love Bug Valentine Card or this Bee Mine Valentine Card idea.