From vibrant fish and lobsters to shrimp and octopuses, these sea animals coloring pages are as fun as a visit to the aquarium.
The sea is filled with interesting creatures, and most of them are unknown to us, which is perhaps one of the reasons why the vastness of the sea has fascinated people for millennia.
As for the ones that we do know, we can't help but marvel at their unique characteristics and behaviors. Here are some exciting sea animals your kid will love coloring and learning about!
10 Brand New Sea Animals Coloring Pages – Free to Print and Color
Turtles are some of the cutest sea animals, and they live all over the world. Did you know that, as pets, some species can live up to 150 years?
The turtle in this sea animals coloring page looks quite small, so she could be a baby.
Its shell is beautifully decorated, with intricate flowers and polka dots, and you could color it in fun combinations of pink, yellow, and green.
Right next to the turtle are some bubbles, which means that it's underwater, and we can color the background blue.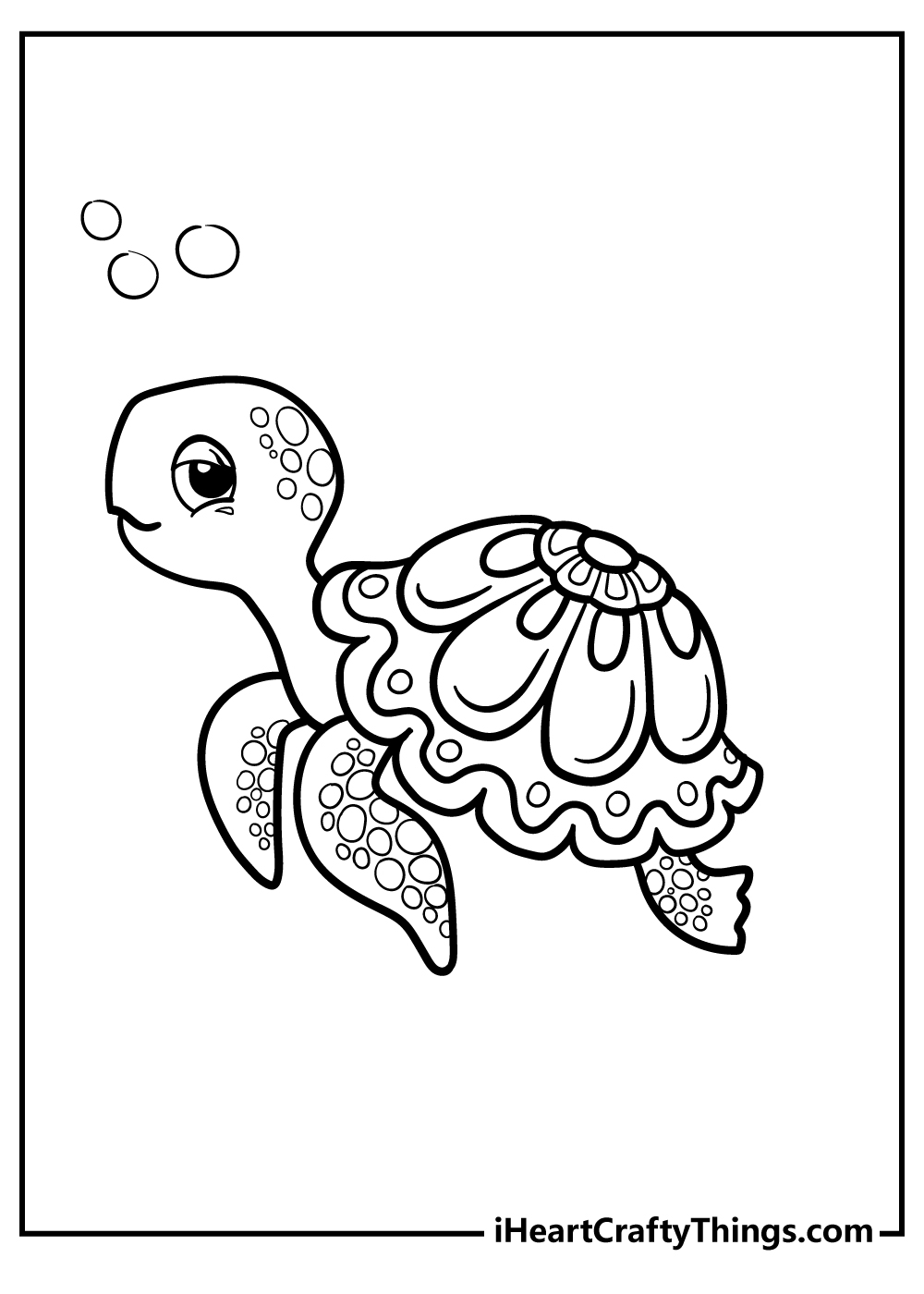 We couldn't compile a list of sea animals coloring sheets without including the great hammerhead shark.
Reaching up to 20 feet and 990 pounds, these sharks are apex predators and may look quite scary, but don't worry – most hammerheads are solitary and rarely interact with humans.
Hammerhead sharks may seem a bit dull in terms of colors, but their skin can have many beautiful combinations of gray-brown and olive green.
This hammerhead is also depicted swimming underwater, so for the background, we could use a gradient that goes from light blue to turquoise and deep green.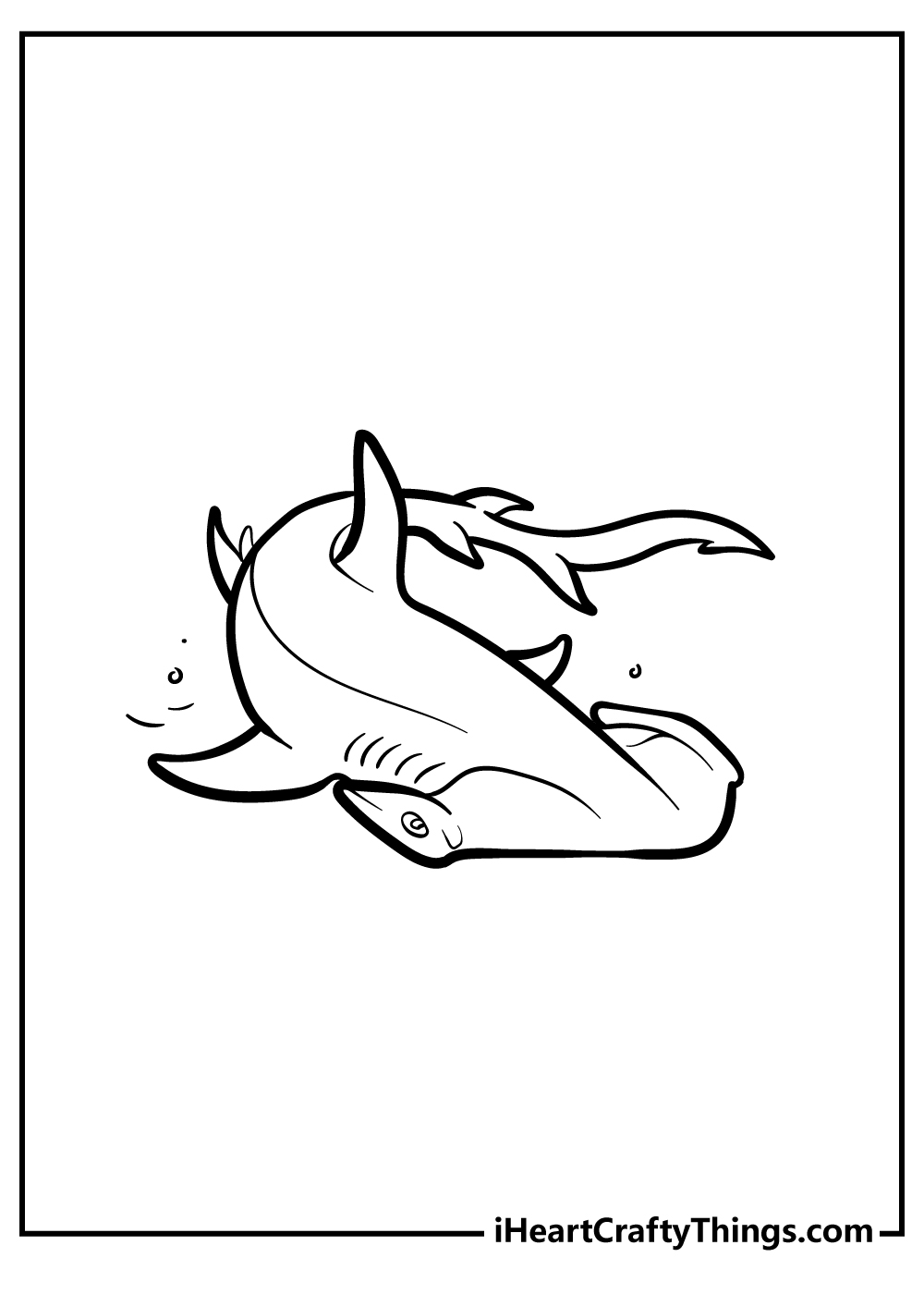 Of all the fish in the sea, few are as beautiful and vibrant as the betta fish, also known as the Siamese fighting fish.
In this printable, we have a majestic beta fish with a puffed-out tail that we can color in all sorts of shades, such as bright red, purple, green, or yellow.
Betta fish can be one single color, but many are two-toned, so we could combine shades to create different pigmentations.
We can even use glitter because, underwater, betta's colors can appear to be glowing.
Did you know that, throughout their lives, betta fish can change their colors as a response to aging and stress?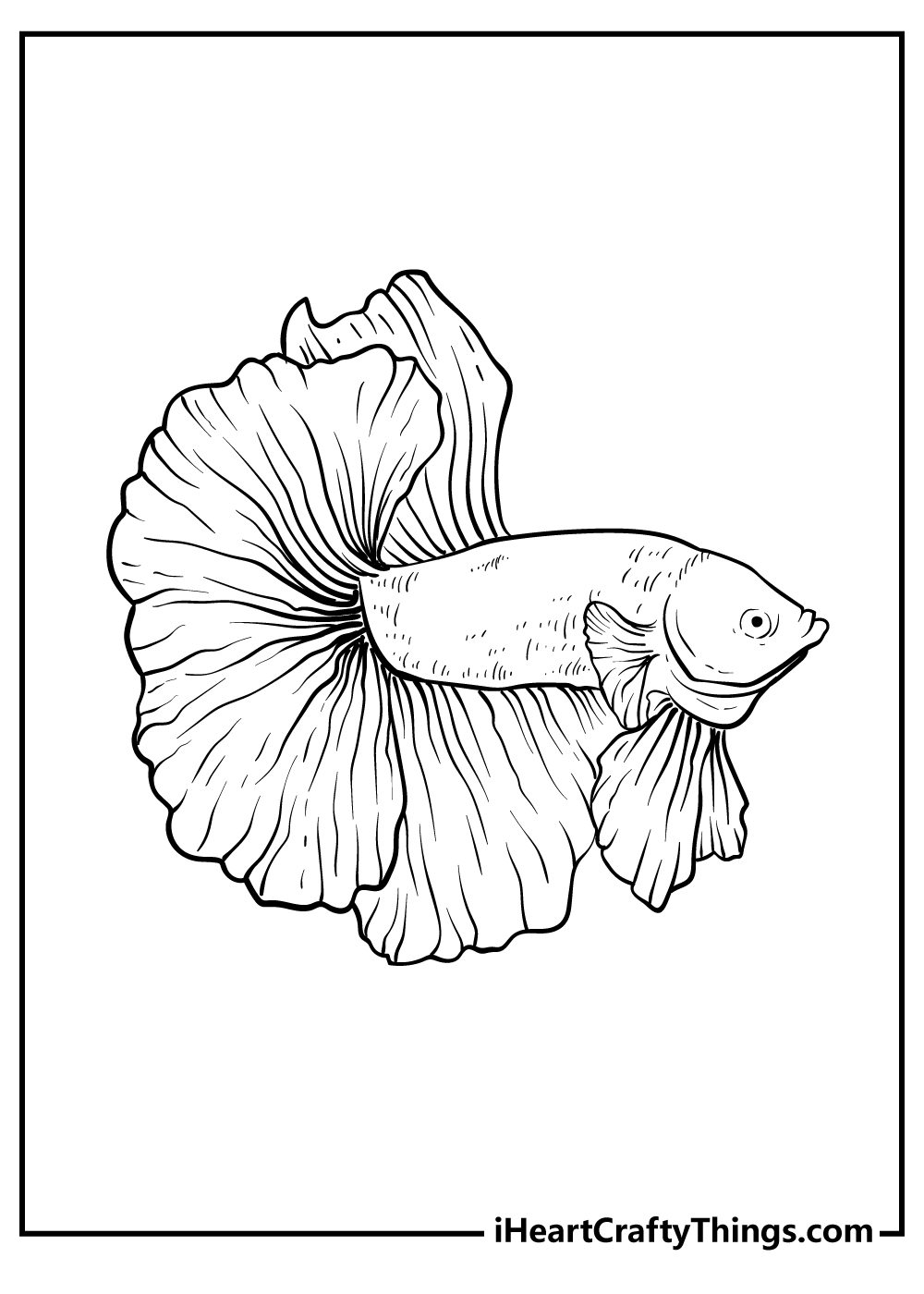 Most sea animals live deep underwater, but some make great pets. You probably guessed what sea animal we're talking about: the goldfish!
In this coloring page, we have a fancy-looking fantail goldfish, and right next to it is a piece of coral, which is an opportunity for us to use all the colors in the box!
For the coral, we can use any color we like, such as blue, purple, green, or red.
As for the goldfish, the name is pretty self-explanatory, so we'll stick to various shades of yellow and orange, which we can combine in gradients.
Adding a bit of glitter is also a great idea because this way we can show how amazing goldfish look.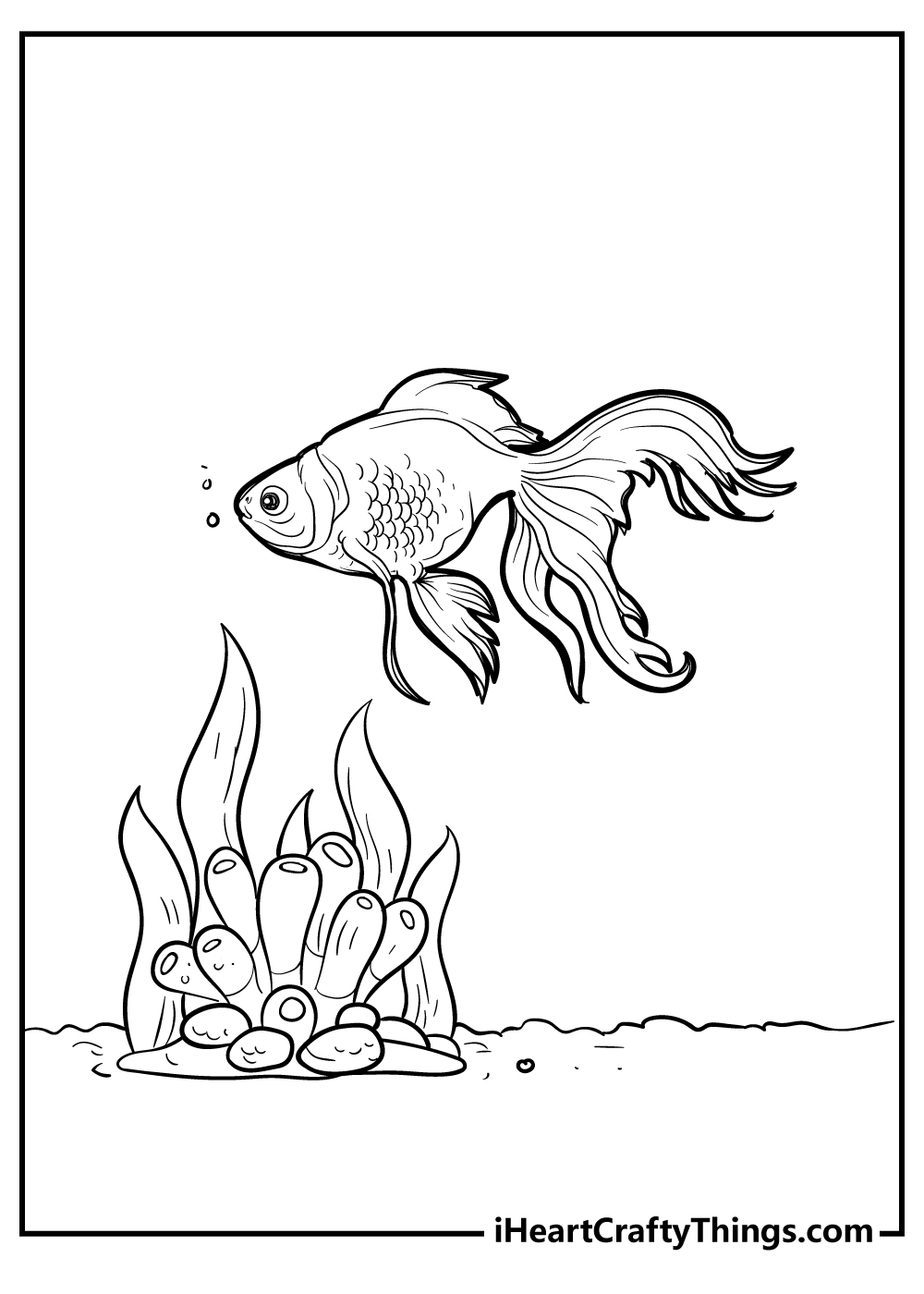 Another fascinating sea creature, the lobster can do some amazing things, including regenerate limbs and chew with its stomach!
But the most impressive thing about lobsters is their big claws, as we can see in this coloring sheet.
Whether your kid loves sea animals or you're looking for an activity that's both fun and educational, print this coloring page, and they'll be entertained for hours!
As they are coloring, you can tell them fun facts about lobsters and ignite their curiosity about marine life.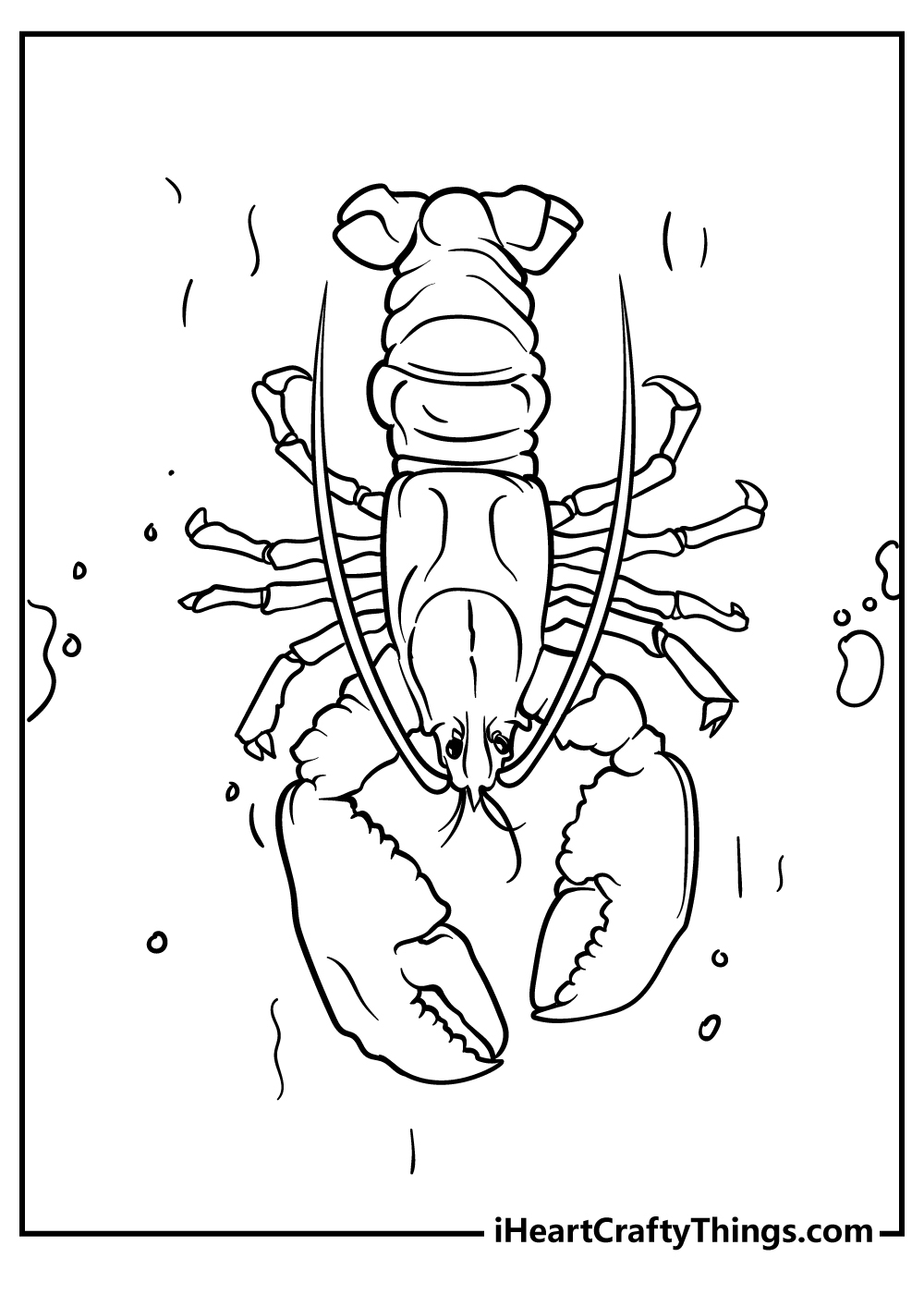 Shrimp are excellent swimmers, and in this sea animals printable we can see three shrimp having fun underwater.
Shrimp are an important part of the ecosystem, and scientists estimate that there are around 2,000 species of shrimp around the world!
For this coloring sheet, we can use colors such as orange, pink, or red for the shrimp, and then with the background, we can really get creative.
The background is split into three parts, so we can use different shades of blue to create a smooth gradient effect.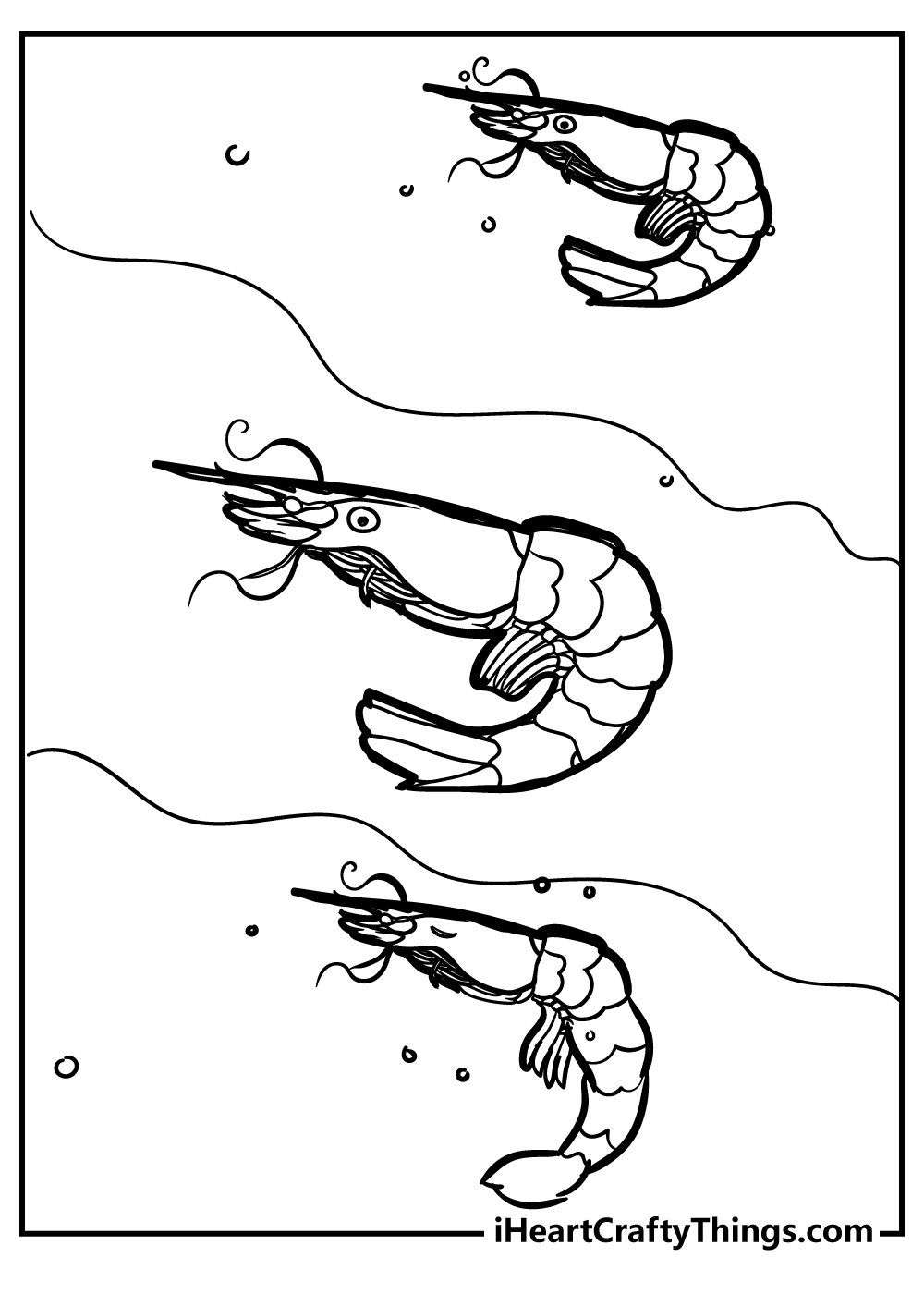 If your child loves legends about mythical sea creatures, they've probably heard about the giant squid and how scary it is.
That's not the case here because this coloring page shows a cute little squid that looks friendly and playful.
Since most squids are red, this is the main color we should be using, but to make things more interesting, we can also use yellow, orange, and brown to create shadows.
Squids also have suckers on their tentacles, so we could emphasize those with a bit of glitter or a neon color to make them stand out.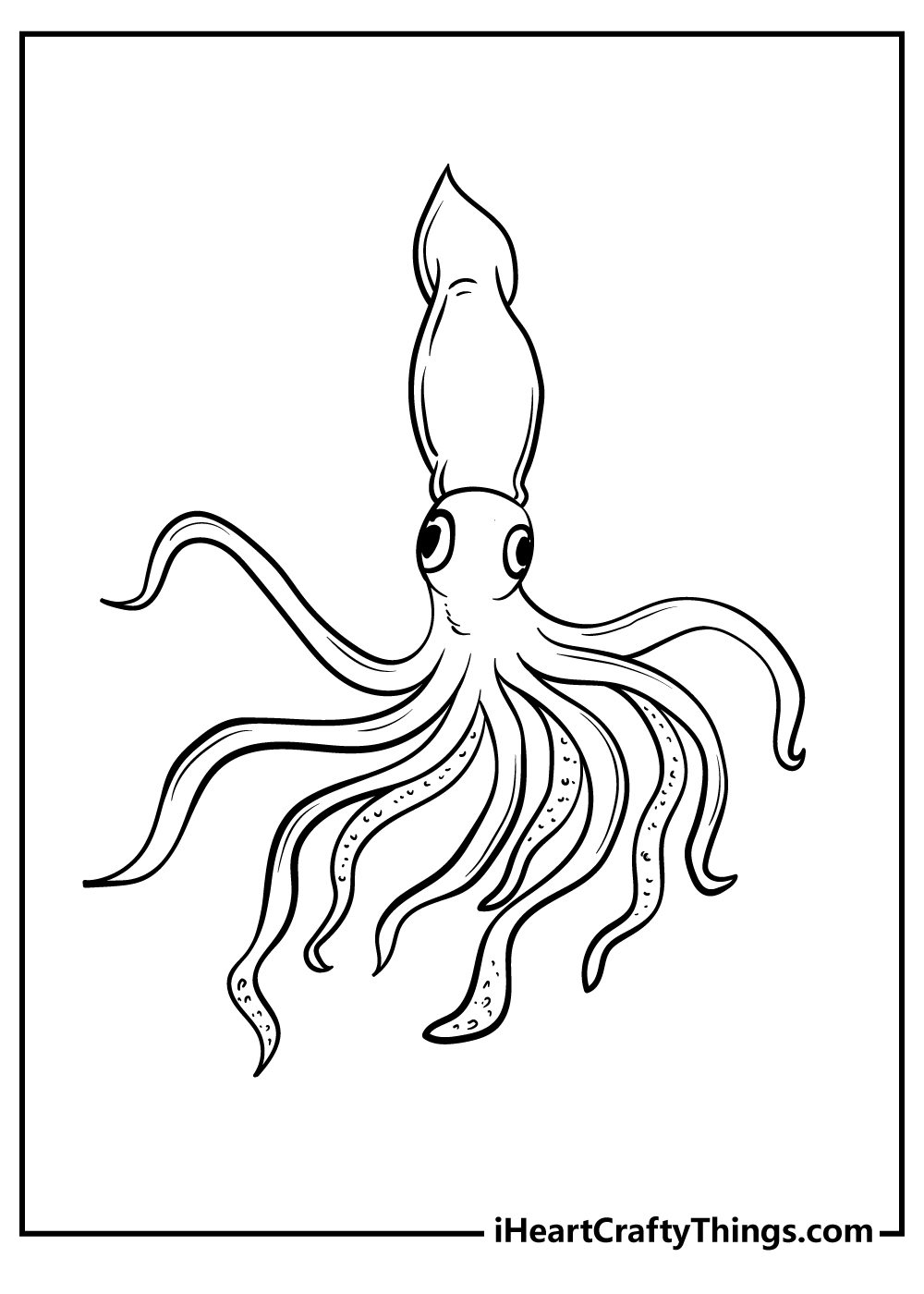 Some sea animals look quite similar to each other, but they're actually separate species.
In this coloring page, we have another squid, which could be confused with an octopus, but, unlike the octopus, it has a triangular head.
You can use this printable to teach your kid about the differences between squids and octopuses and, to help them remember better, you can encourage them to color the head a brighter color.
The drawing has lots of small details, especially around the tentacles, so finishing it will definitely feel rewarding!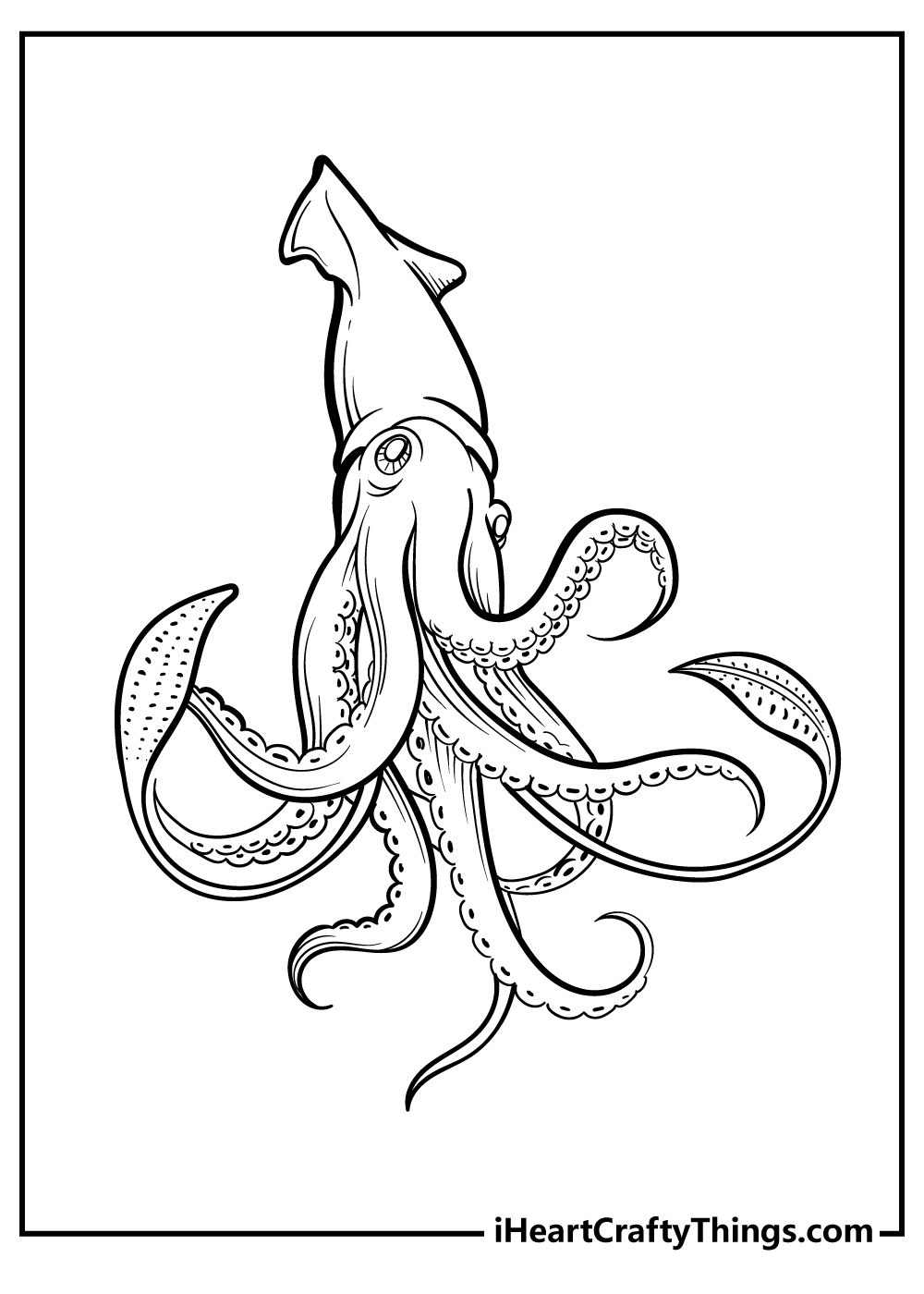 Here's a familiar face we're always happy to see! It's everyone's favorite cartoon fish, Nemo himself!
Nemo is the main character from Pixar's much-adored "Finding Nemo," and your kid will definitely love coloring him.
Nemo is actually a clownfish – a type of orange clownfish that lives in sea anemones, and we can recognize it by his famous orange coloring and white stripes with black outline.
To help your child color this printable, you can show them a picture of Nemo but, considering how popular the movie was, we wouldn't be surprised if they could color Nemo from memory!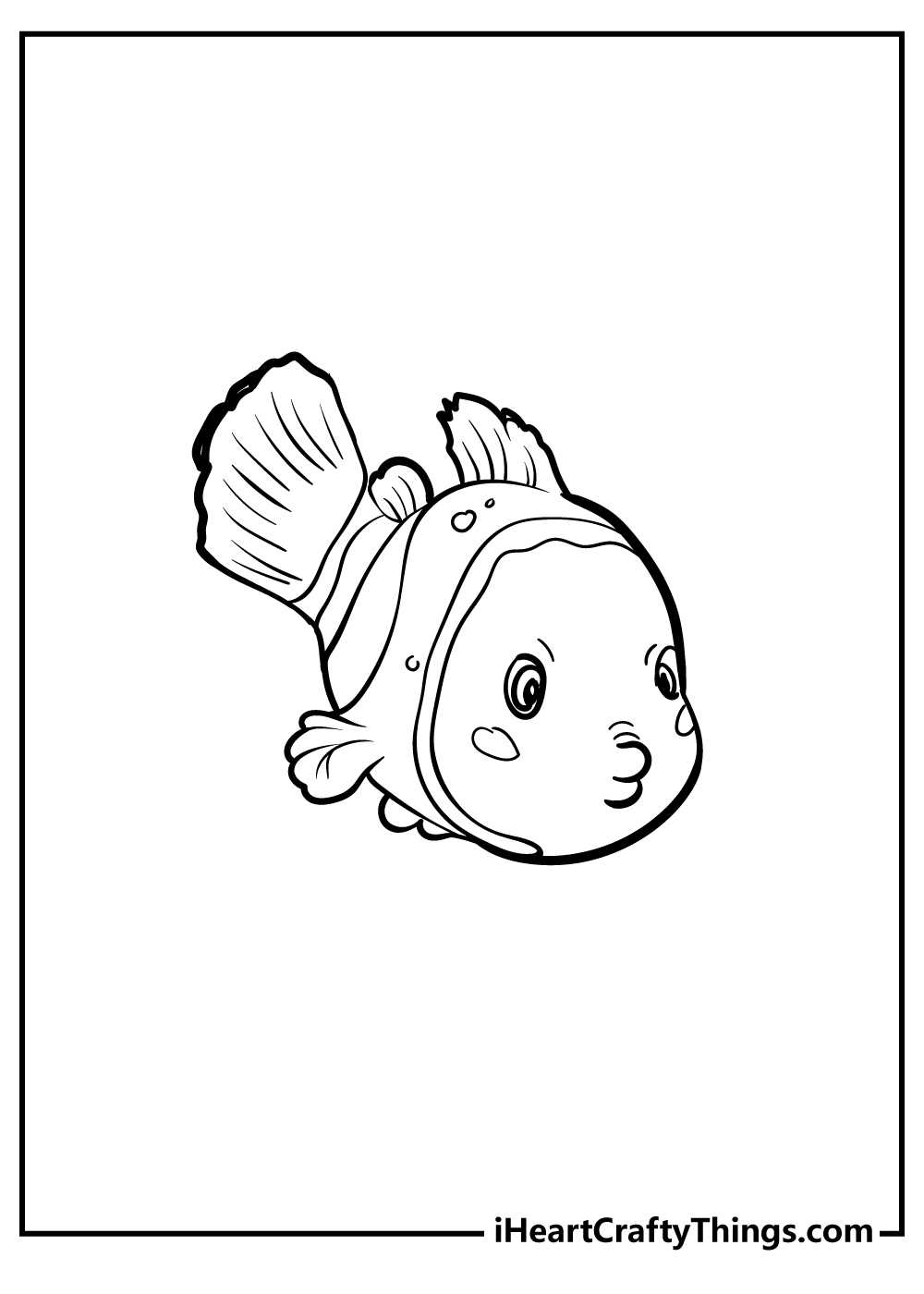 Some sea animals look entirely out of this world, and this beautiful stingray is something to marvel at.
Although they look nothing like them, stingrays are related to sharks, and they stand out through their long spine tail, which they also use to defend themselves.
So, what pencils can we use to color a stingray?
Well, a fun fact about these sea creatures is that their colors reflect the color of the seafloor to camouflage them from predators, so we can use shades like brown and olive green.
We hope you enjoyed these sea animals coloring pages, and don't forget to come back soon for more!