Last fall I planted over 100 tulip bulbs in my front yard and I waited anxiously all winter long for them to emerge from the ground. Guess what? They are all in bloom and they are even more gorgeous than I imagined!
Now that it's spring and all of the beautiful bulbs are in full bloom it's a perfect time to celebrate spring time with a pretty tulip craft.
This paper straw tulip craft is bright and beautiful just like a real tulip and it's crazy simple to throw together for an afternoon craft.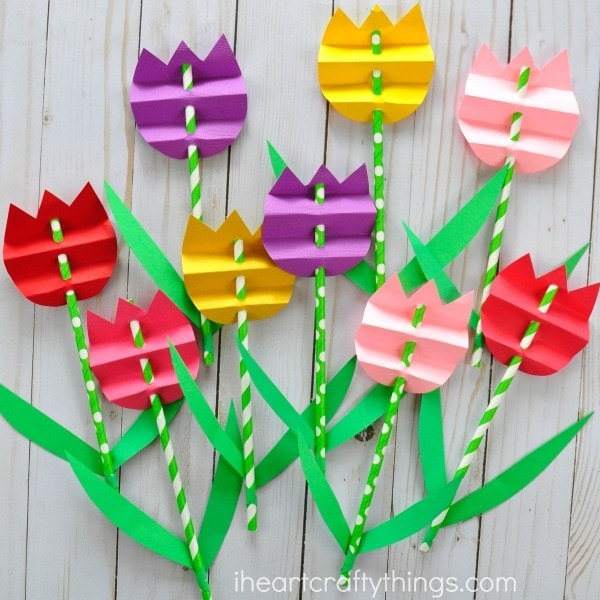 How to Make a Paper Straw Tulip Craft
This post contains affiliate links to the products mentioned. Read our disclosure policy for more information.
Supplies Needed to Make This Paper Straw Tulip Craft
Instructions for this Tulip Paper Straw Craft
1. Print off the tulip flower pattern. Cut it out and use it to trace your tulip flower onto colored construction paper. Cut out the tulip flower.
2. Accordion fold the flower folding it 4 times. Punch a hold in the center of the folded flower with your hole punch.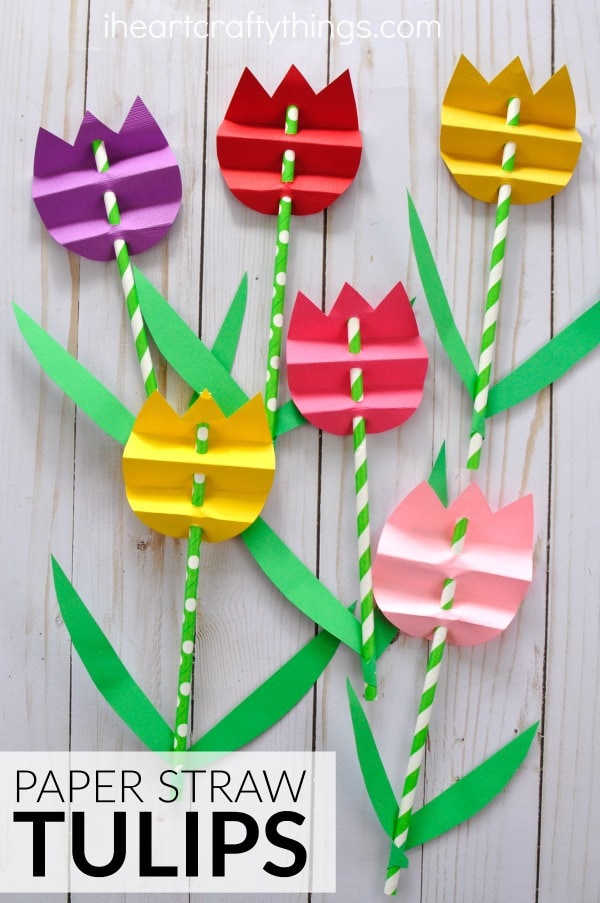 3. Unfold the tulip flower and fit your green paper straw in and out through the holes of the tulip.
4. Cut out two thin leaves from green construction paper. Add glue to the bottom of each leaf and wrap them around the bottom of the paper straw.
No picture tutorial on this tulip craft but we have something even better!
Watch this step-by-step video of how to make this paper straw tulip craft:
Looking for more fun spring flower crafts? You'll love this colorful paper bowl flower craft or this awesome technique for how to create beautiful flower garden art. Make sure to check out our simple cupcake liners flower craft too!