When Christmas time rolls around, there are many different aspects and traditions that we all look forward to.
These include some tasty treats, and one of the most famous would have to be the candy cane.
This colorful candy is a traditional Christmas delight, and this collection of free candy cane coloring pages for kids has plenty for you to put your own spin on.
When you have finished enjoying these coloring treats, be sure to spread the Christmas fun by sharing the collection with others!
We can't wait to see what you come up with, so let's begin!
20 Brand New Candy Cane Coloring Pages – Free to Print and Color
This first candy cane coloring sheet that we have for you certainly is a tasty treat, and now you get to bring some color to it!
It also has a nice bow around it, and that gives you an extra element to color in as well.
While candy canes may seem simple on the surface, there are many great details to color and you can really get creative with it!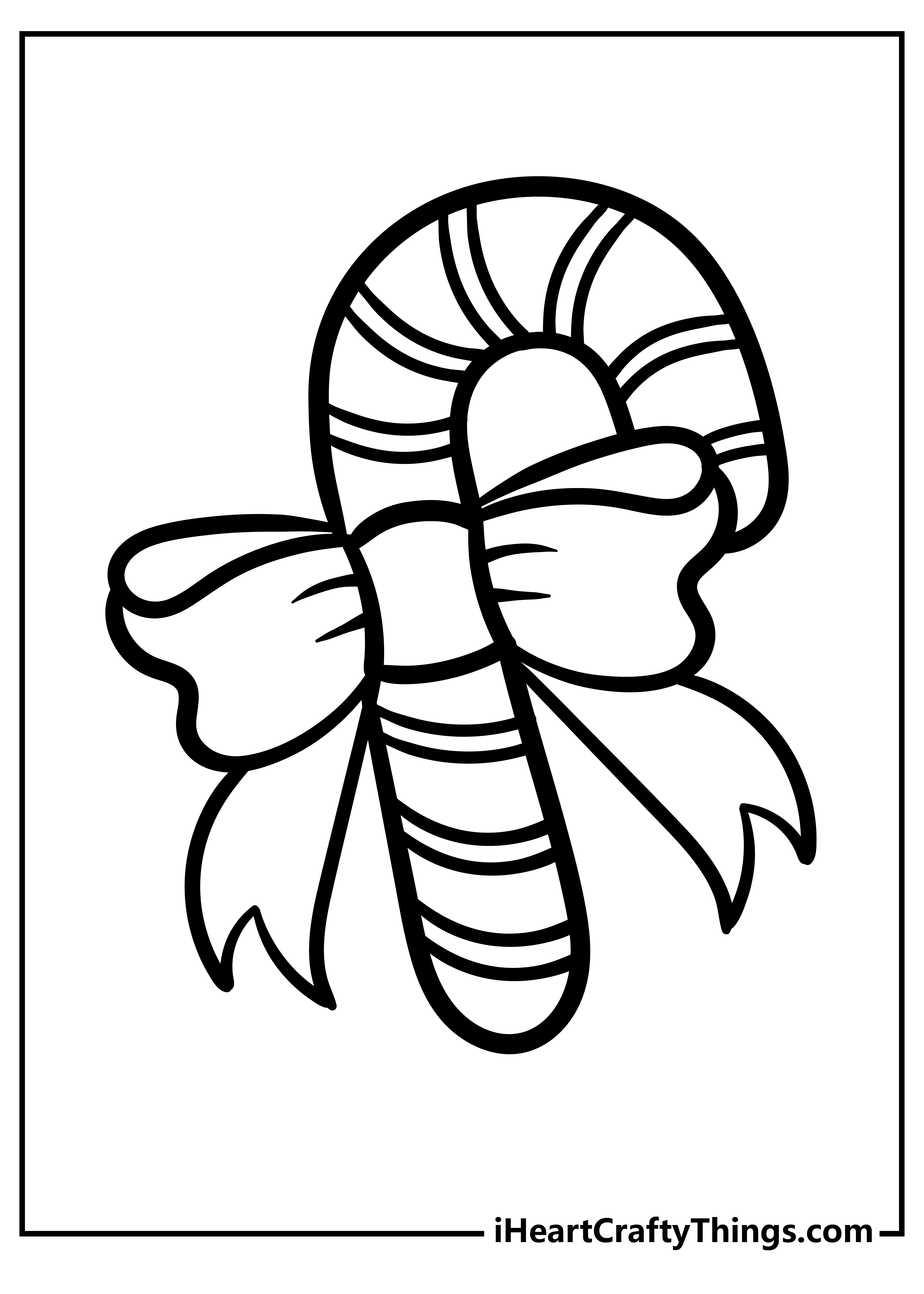 This candy cane coloring page features so many segments and things to color. Coloring each segment a unique color would be quite a challenge, but one that would result in an amazing picture!
Which colors and art mediums come to mind for you when you look at this picture of a candy cane?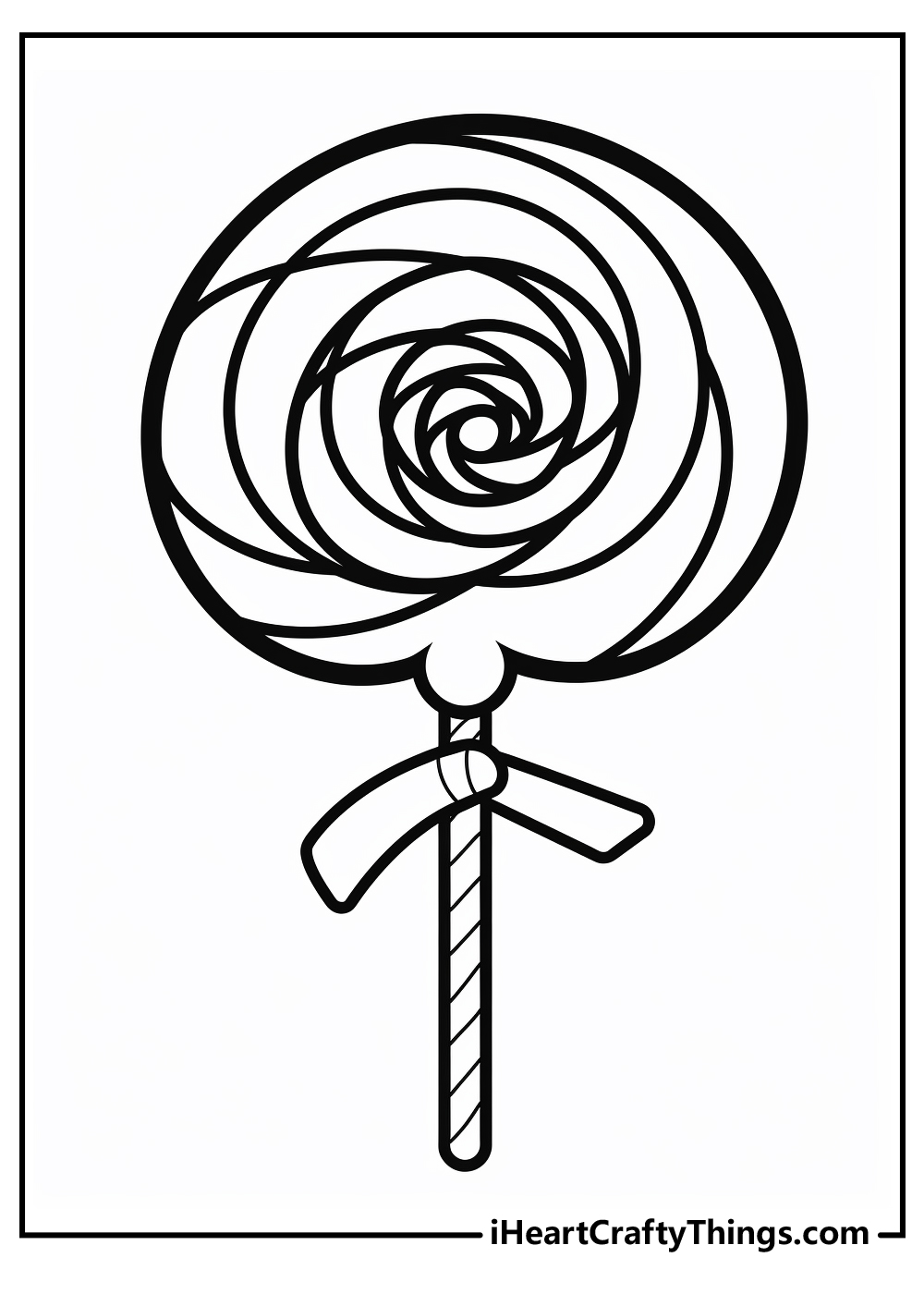 We have a simple yet effective candy cane for you to color on this second page.
This one may have a simpler design, but there are still some lovely stripe details on the candy cane along with the pretty bow that is tied around it.
This one will surely look delicious when it's done!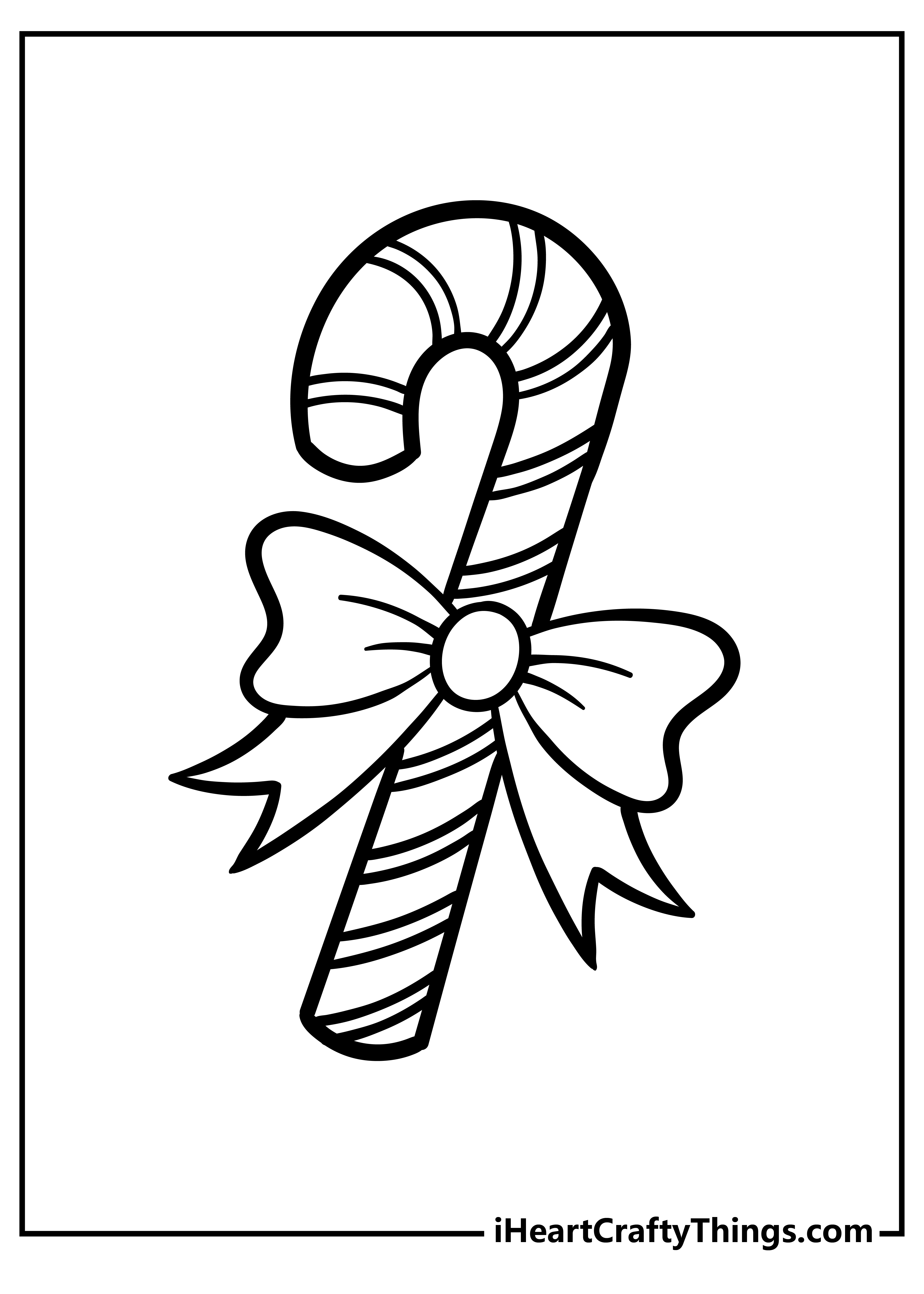 There are some great details on the bow of this candy cane, and you can even see the creases of the fabric.
We think it would look extra great if you used a different medium and technique for the fabric of the bow as opposed to the surface of the candy cane itself.
That is what we think, but it's up to you to decide what's right for you!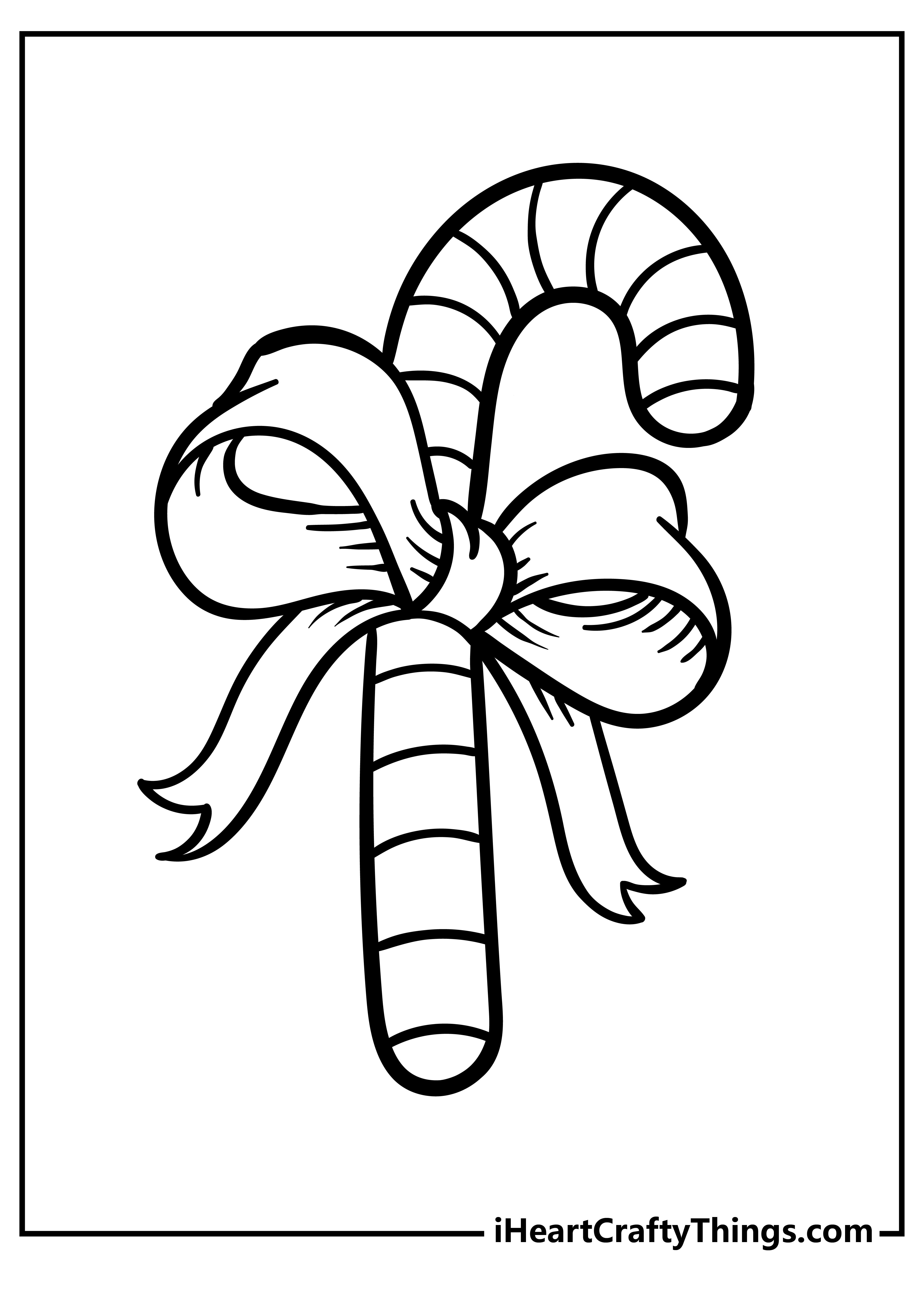 We're taking things back to basics with this next candy cane. This time, we are focused on just the candy cane without a bow, and that lets you really concentrate on the details on the candy cane.
You could also draw some extra small details and additions to the candy cane and in the background in order to make it look even better.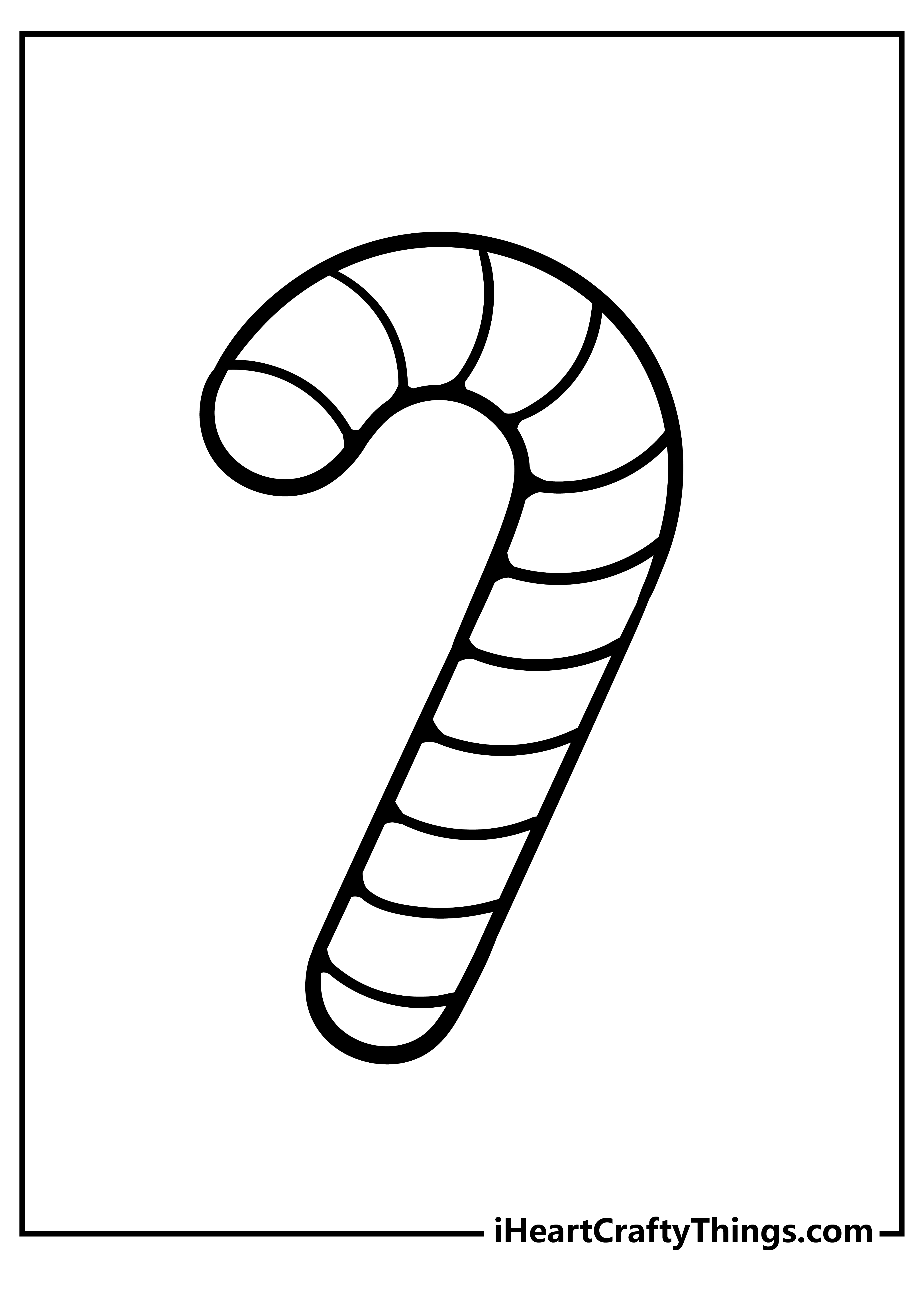 The spiraled design of this candy cane makes it quite unique compared to many of the other coloring pages in this collection.
Not only this, but it presents quite a challenge when it comes to coloring the smaller details.
I would probably go for some colored pens or pencils for this picture, as that would make coloring the smaller spaces easier.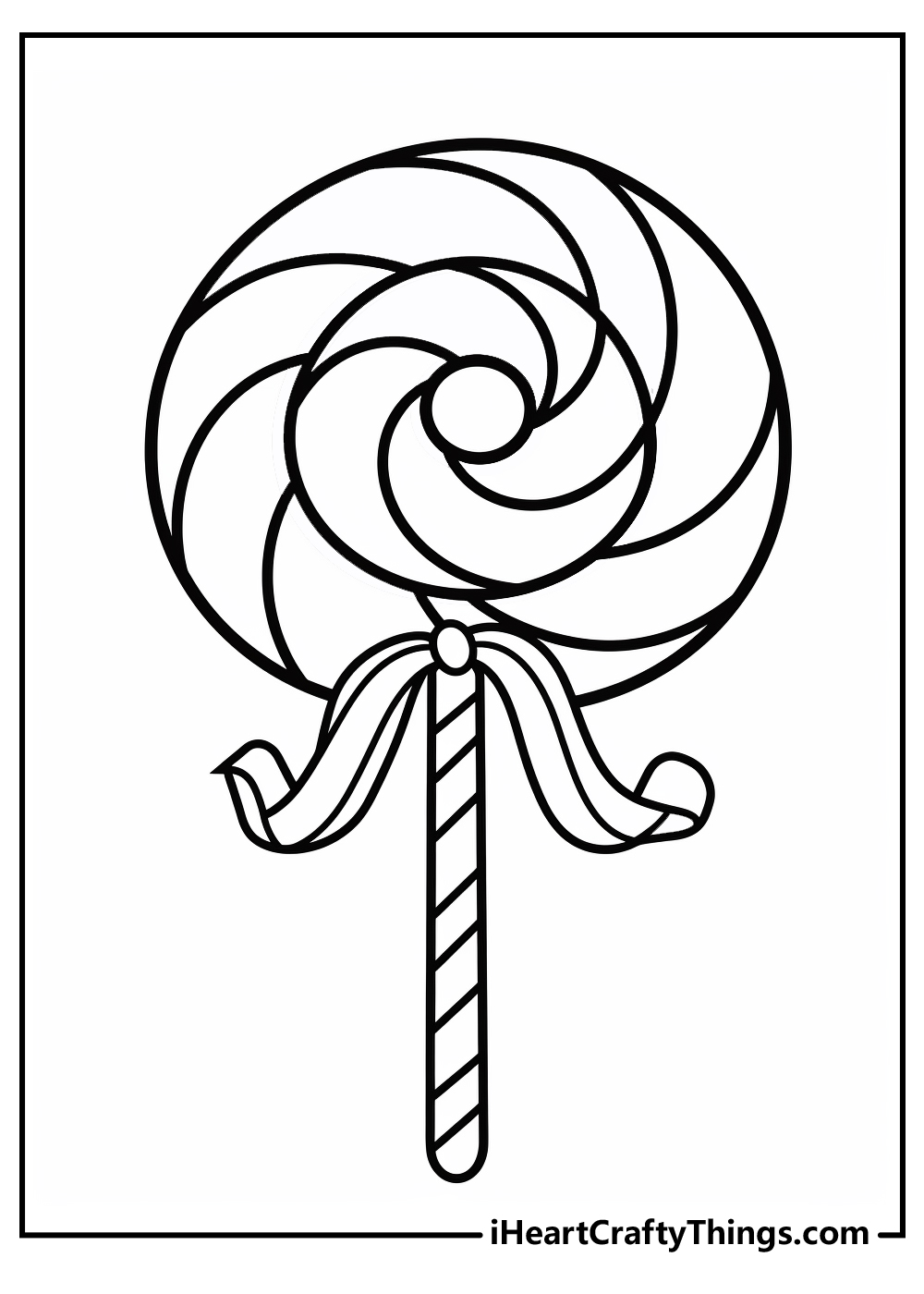 This fifth page in this collection of free candy cane coloring pages for kids is the opposite of the previous one, as this time the focus is on the bow around the candy cane!
We would use some bright and bold colors for the bow to keep the focus there while using some lighter ones for the candy cane itself.
That's what we would do, but what would you do?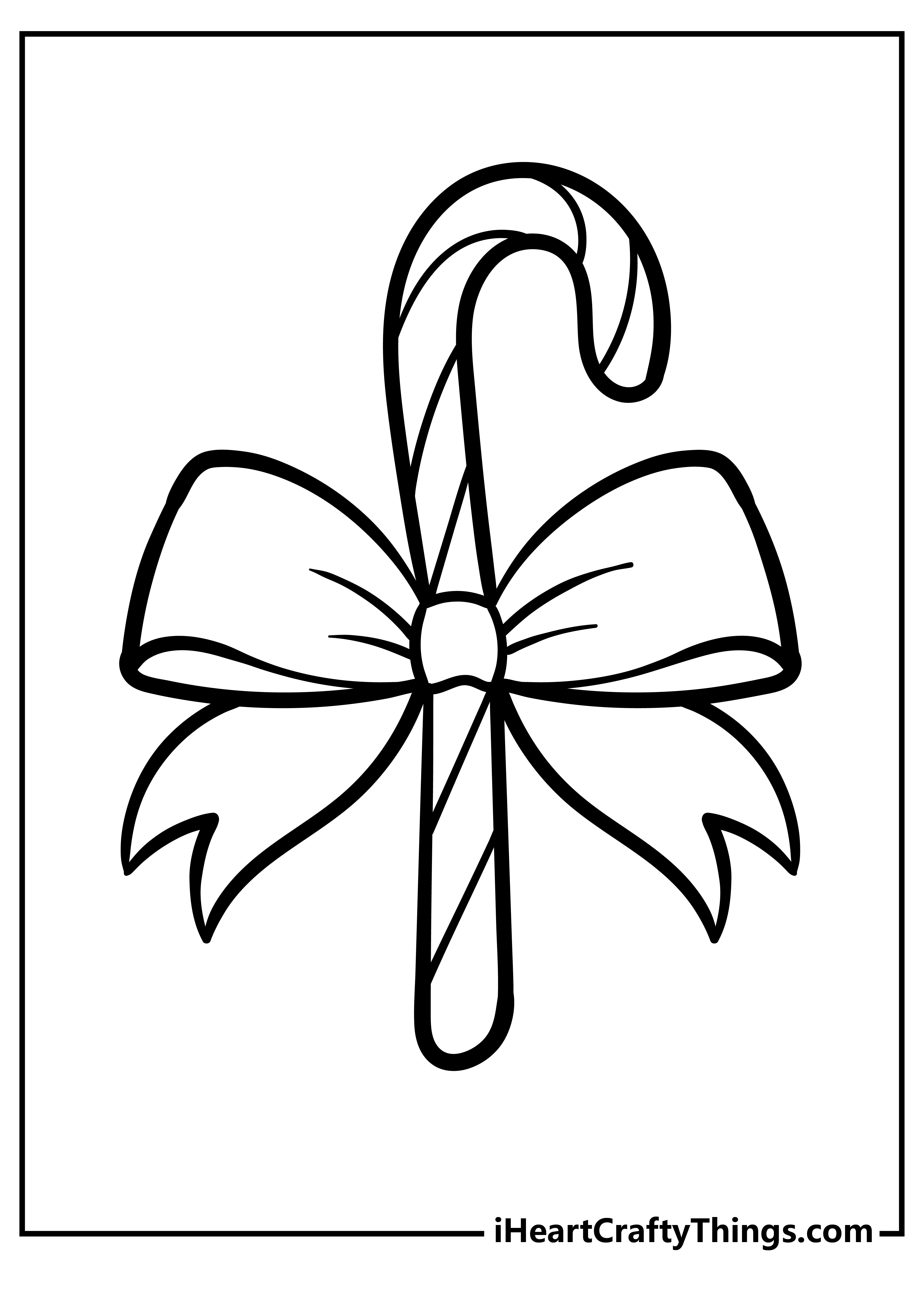 The next candy cane that we have for you looks like it has already been enjoyed quite a bit! It is looking really short, which makes it look as if someone has been diligently working on it.
What color scheme will you choose for this one? Most candy canes are red and white, but you definitely don't have to stick with that.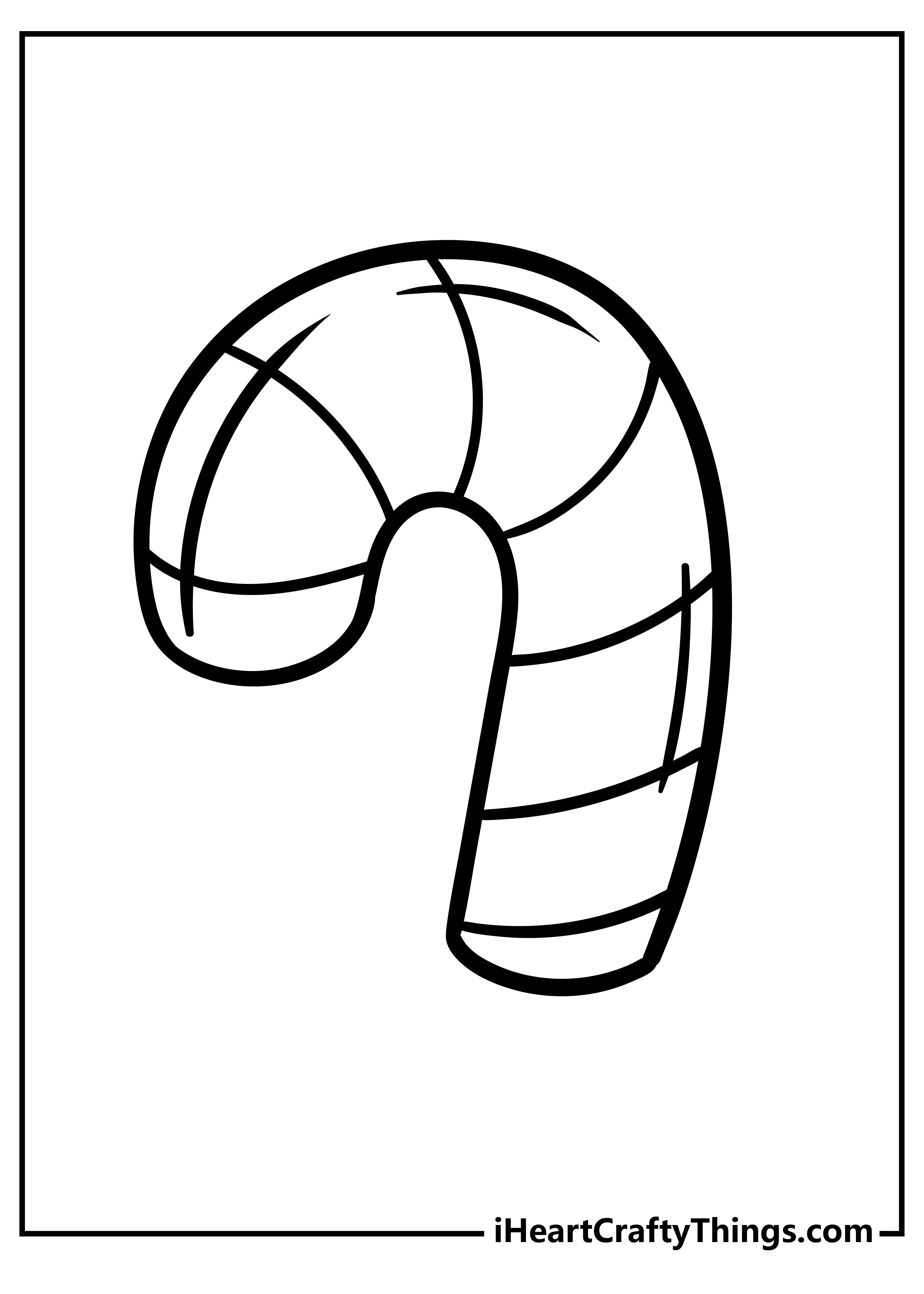 What's better than a candy cane? Two, of course! This next page features two candy canes crossed over, and there is a pretty bow tying them together.
When coloring these two candy canes, do you think you will make them the same colors or use different color schemes for each one? It will be great to see how you finish off this fun image.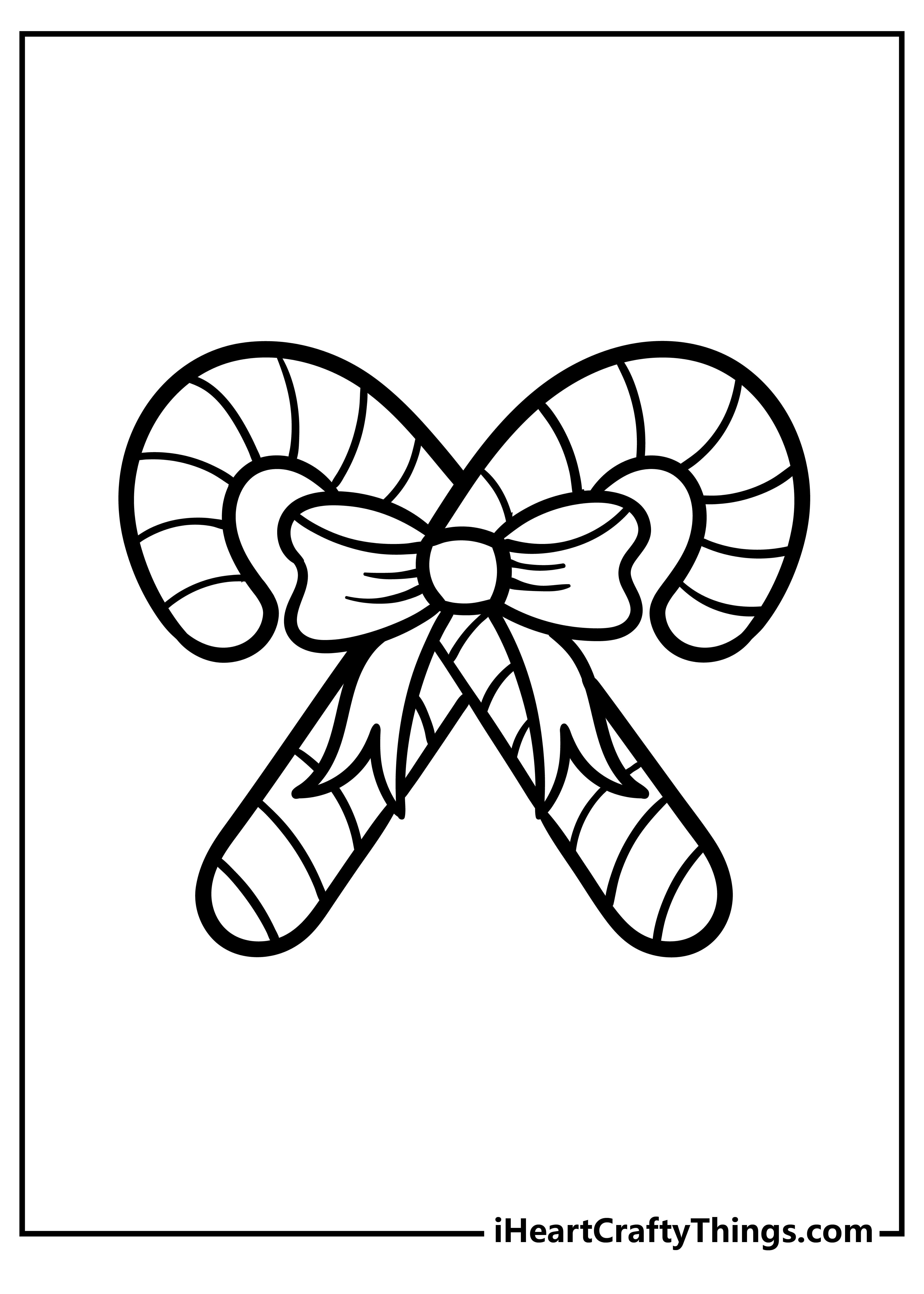 There are so many small details on this candy cane for you to color! This could make it a bit intimidating, but remember to take your time and have fun with it.
As long as you take it slowly, then even complex pictures like this one don't have to be difficult. Now you just need to decide on the colors you will use!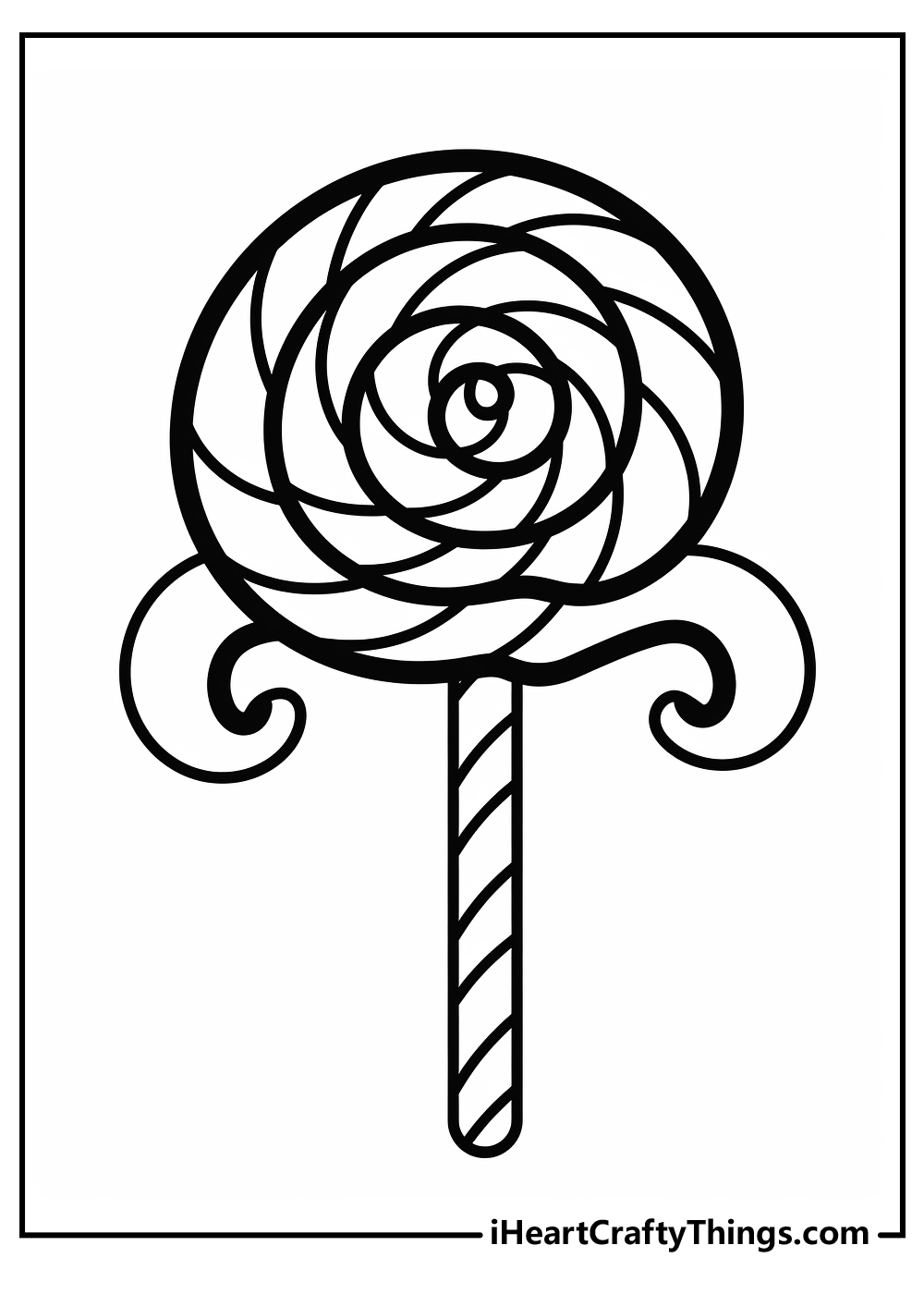 We have another simple yet effective candy cane for you to color on this eighth page.
Even when the design is a bit simpler like this, you can still make a striking image by getting creative with all of the colors and techniques that you use.
How will you put your spin on this particular candy cane?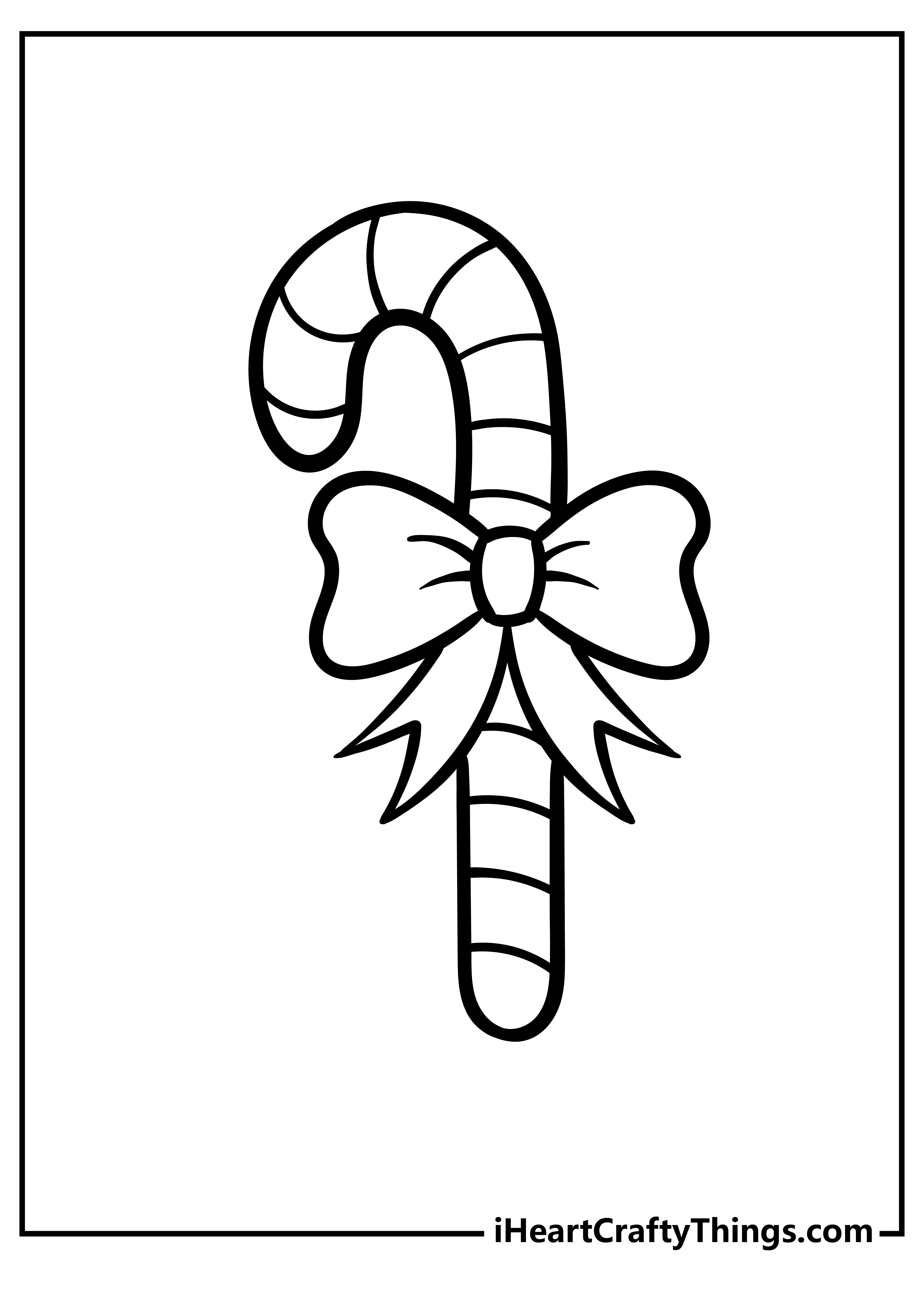 Our ninth candy cane coloring printable features a really unique candy cane design!
Most of the ones we have seen so far have been rather smooth, but this one has a twistier texture to the surface that gives it a really unusual look.
This one could be a bit more challenging to color, but it will be worth it when it's done!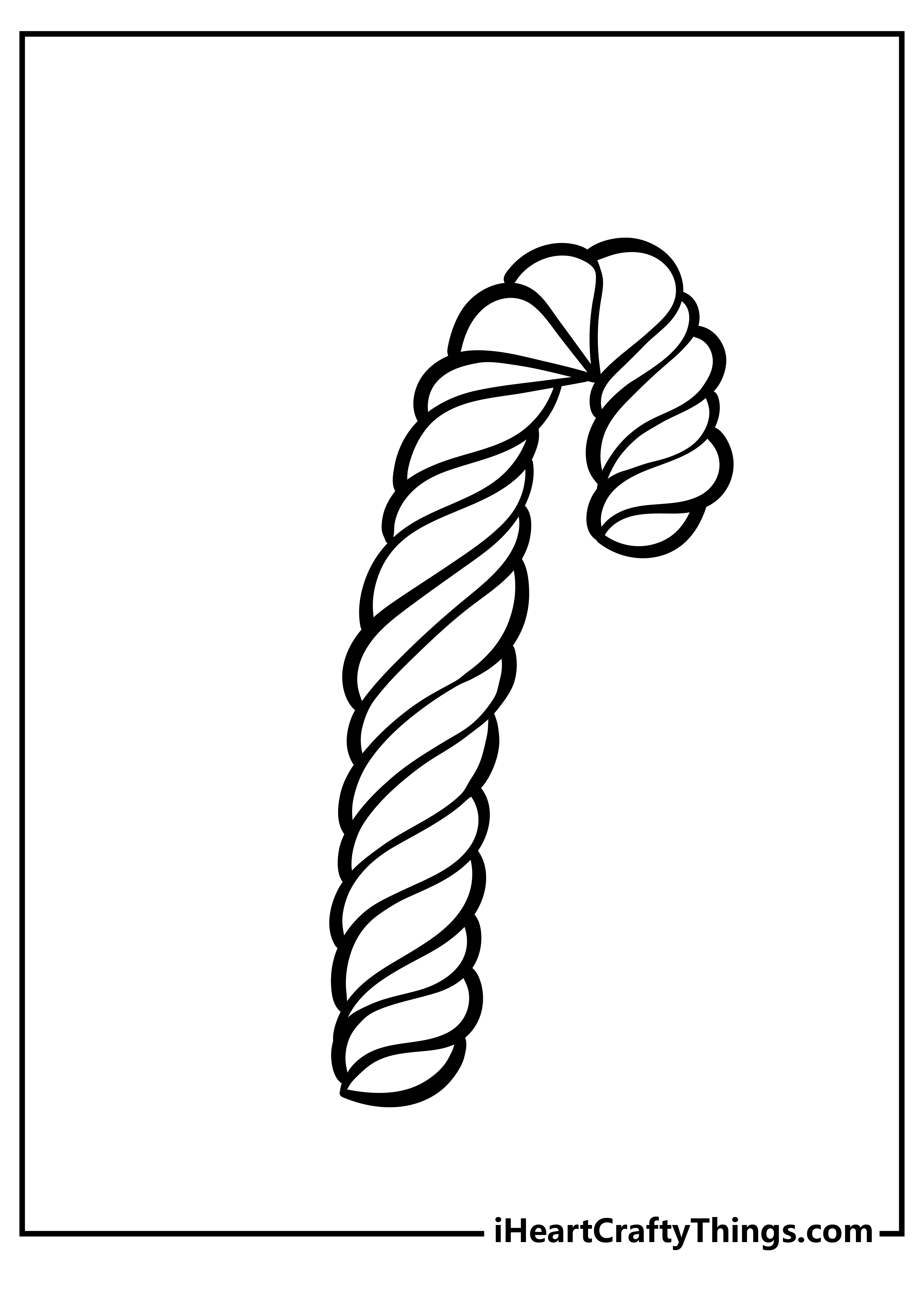 This tenth candy cane we have also has a bow around it, but there is an extra twist! Here there is a mistletoe incorporated into the design and there are some bells on the bow as well.
Now that you have all of these extra details, we know you will be able to explore your color creativity in so many awesome ways!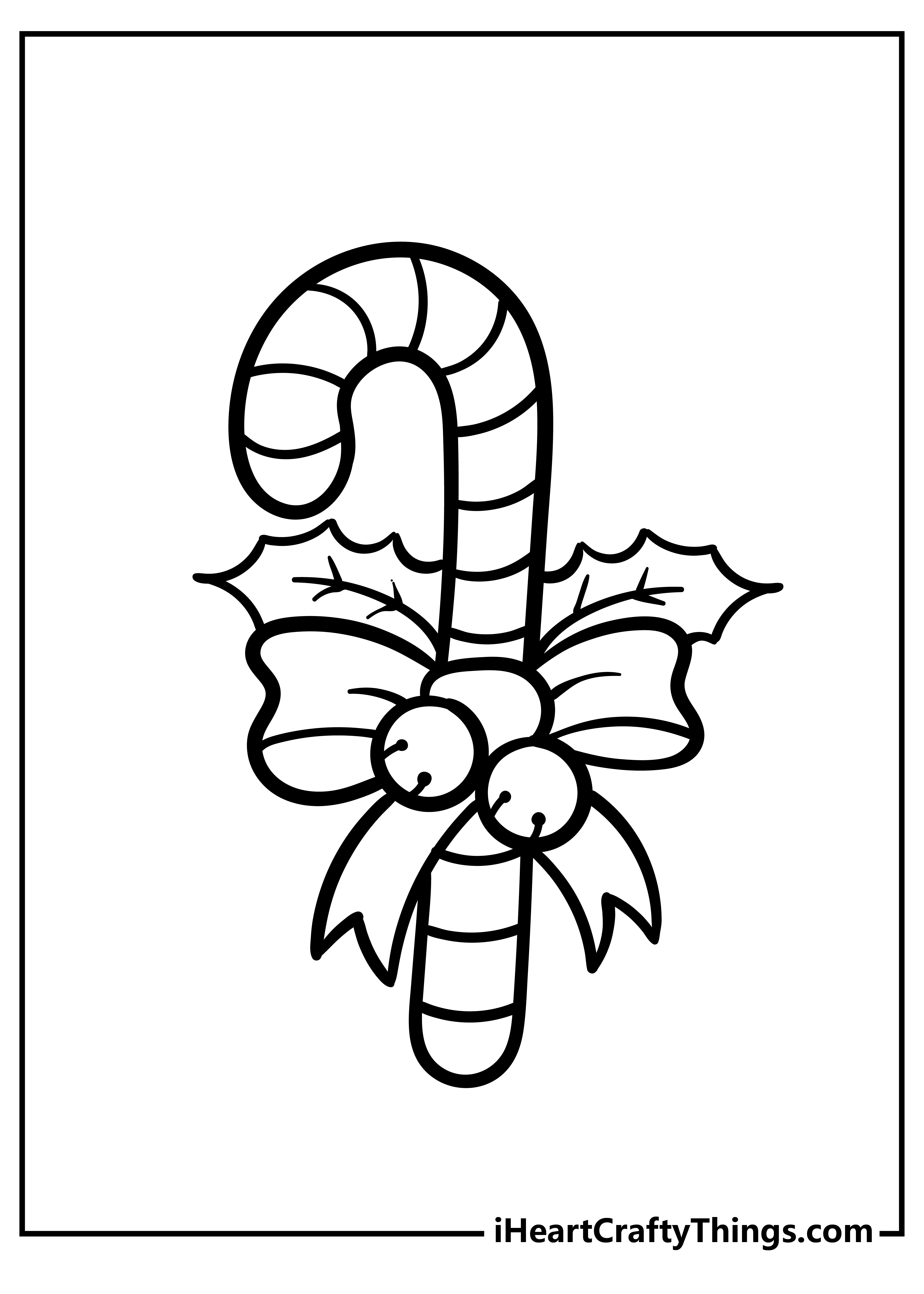 In this next picture, we have a return to the candy cane design from the ninth page. This time, we have two for you to color, so it's double the tastiness!
When coloring these two candy canes, you can either make them match the previous one of this style, but you can also go in a completely different direction.
This will be an interesting one when it's finished!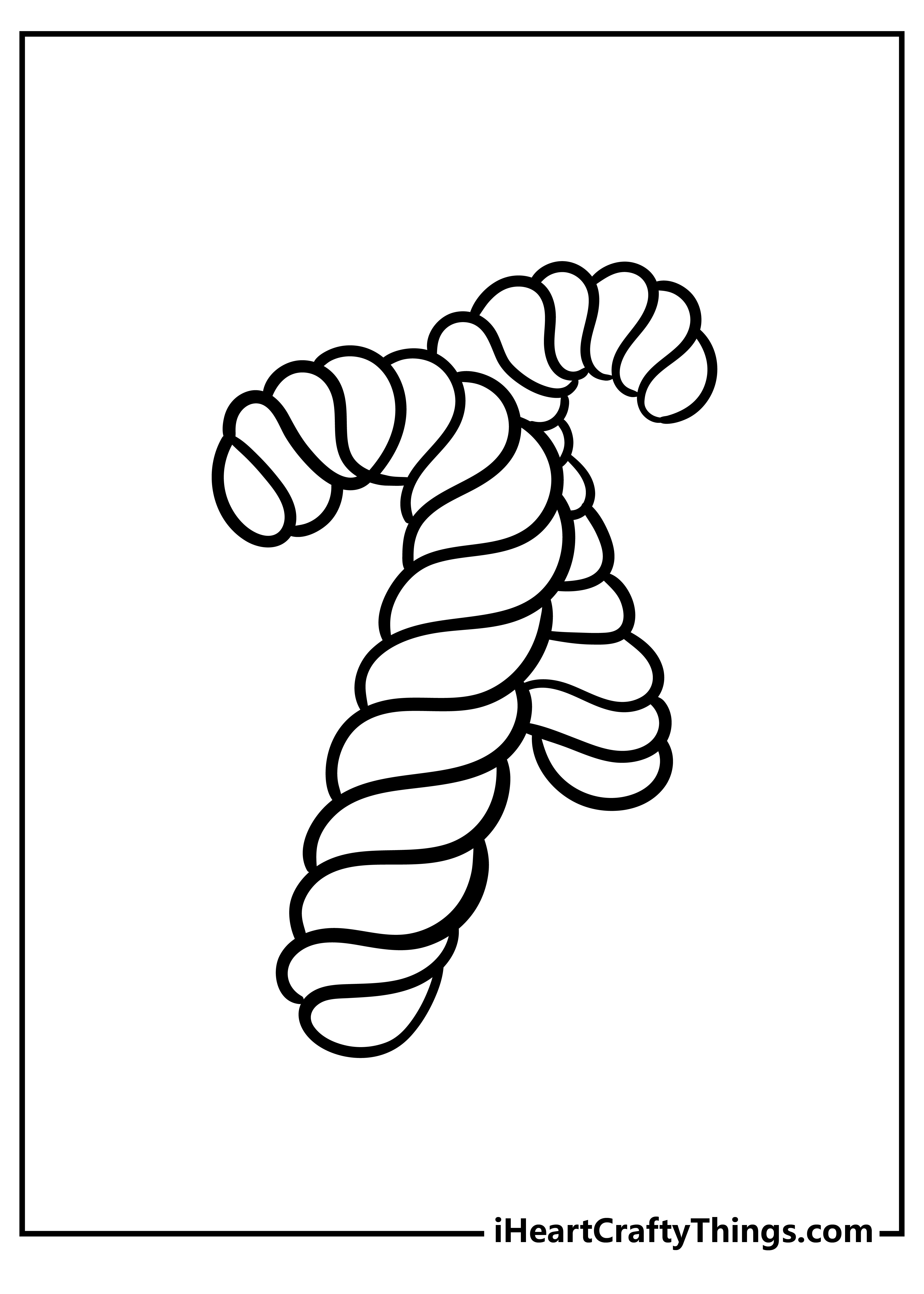 The candy cane on this coloring page has a little bow on it, and that gives you another great little detail to color!
If you wanted to make this picture even better, you could stick a small ribbon over the bow.
That would add some very real texture to the picture which would look amazing!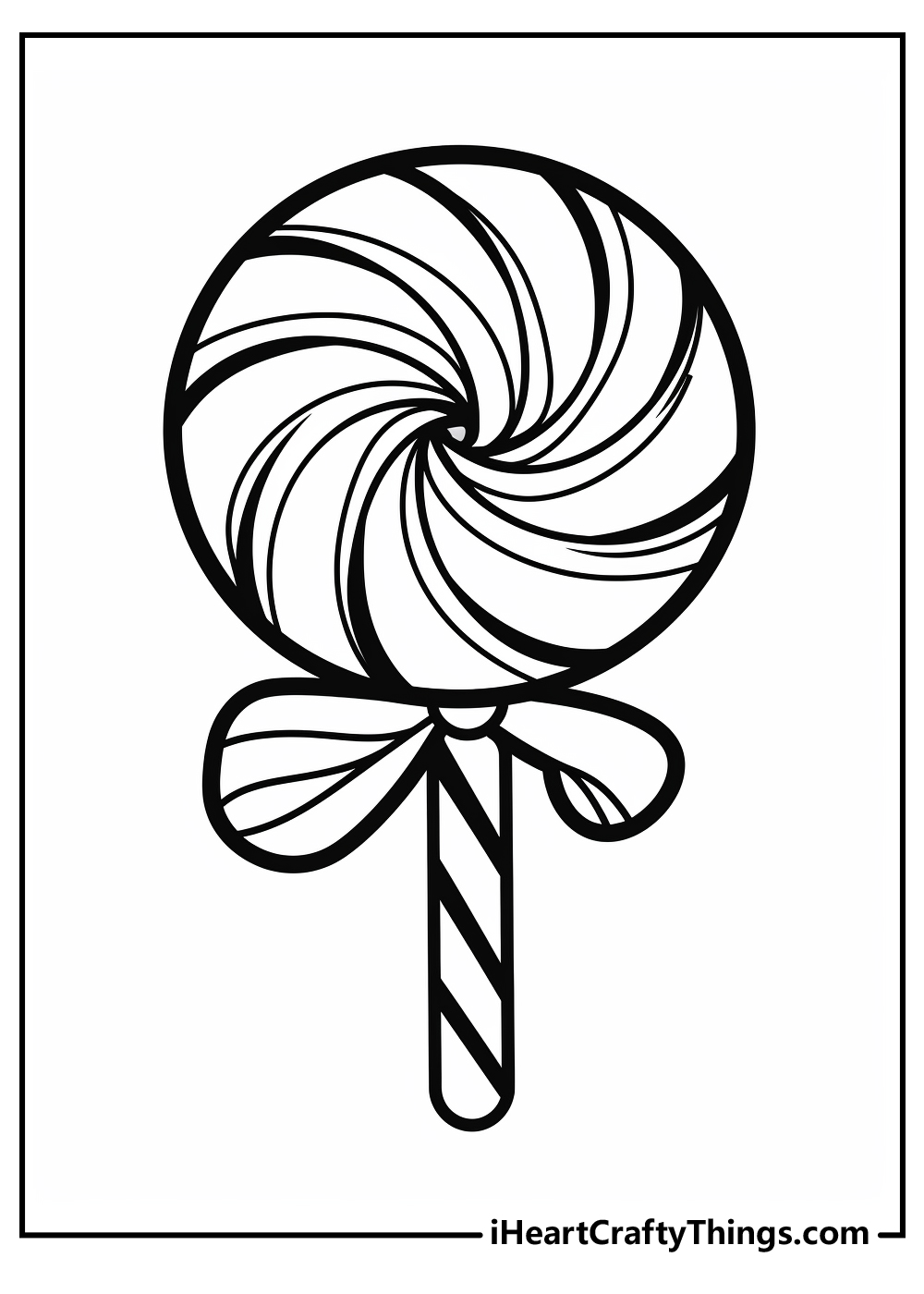 It's time for another double dose of coloring fun as we have two more candy canes for you to color in!
These ones are also simpler in design, but they have a bit more texture details than the other ones have.
You could dot these texture details with bright mediums like colored pens to make them really stand out, and that's just one idea!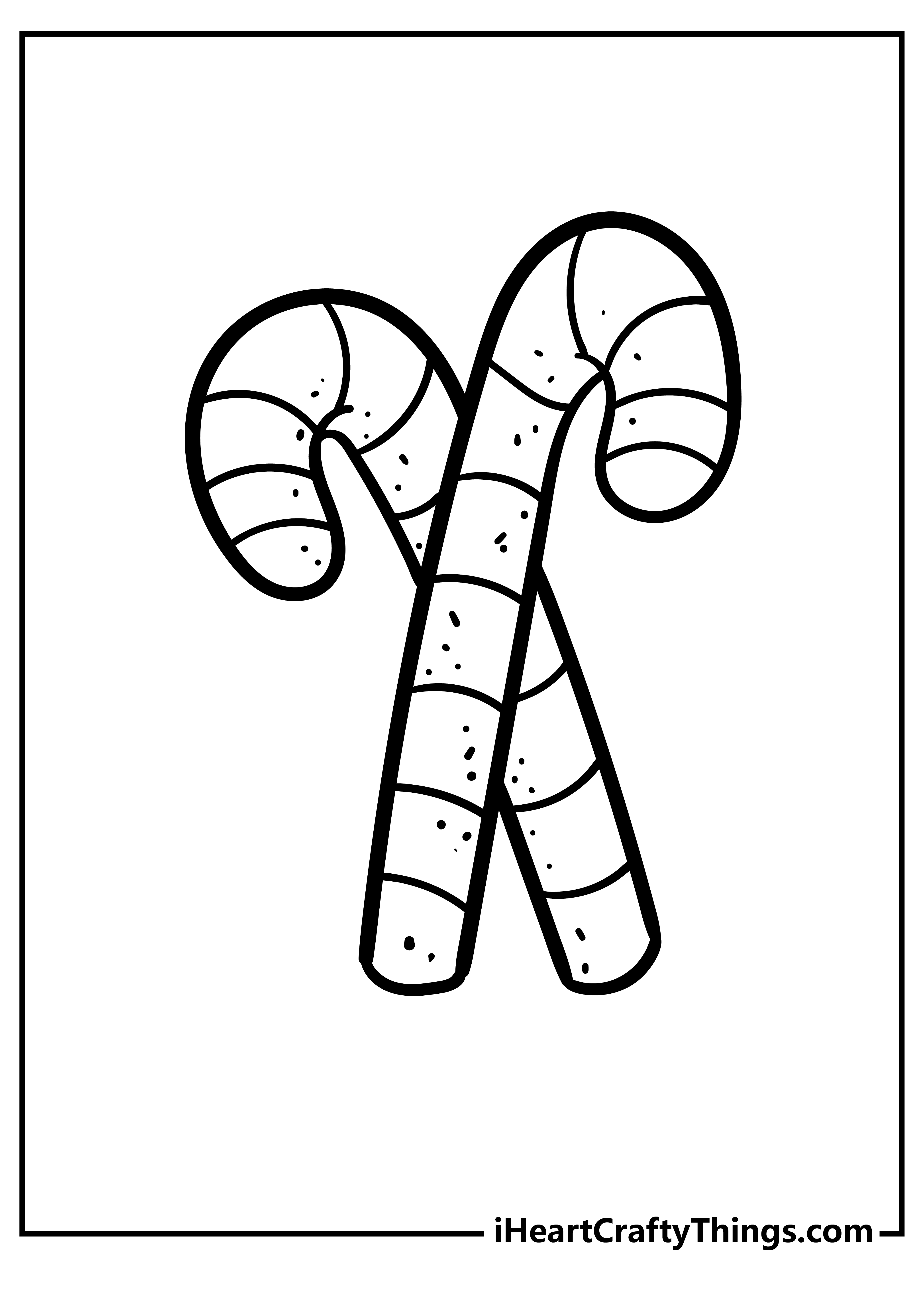 This next candy cane is also a smaller one that looks like it has been enjoyed already, but there is still an interesting twist to it!
This one is wearing a little Santa hat, and it makes for a fun extra detail that you get to bring some colors to. It's a great picture that will look even greater when it's done!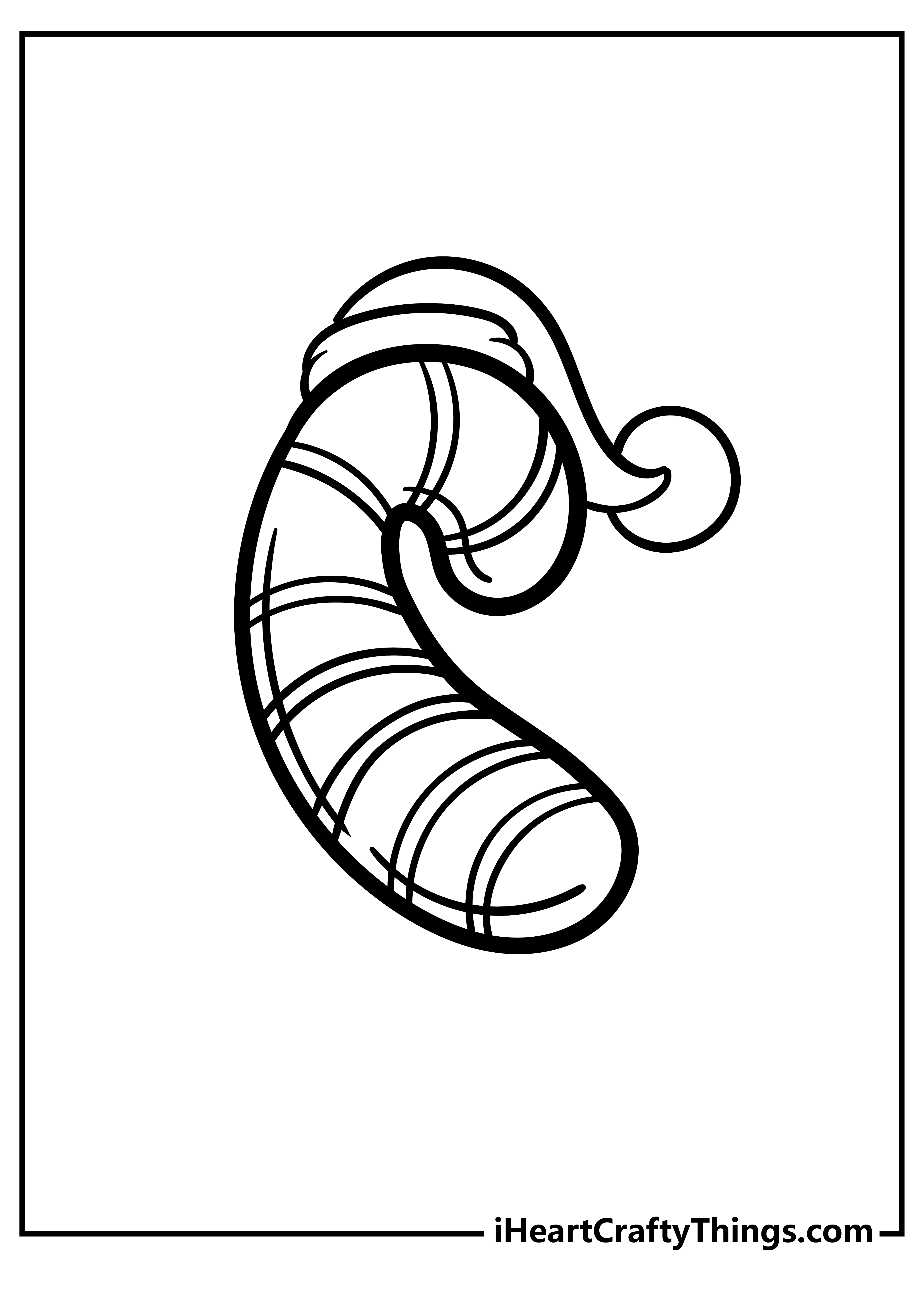 The way this candy cane is drawn with the bow around it almost makes it look a bit like it has arms and legs!
With this in mind, one fun idea would be to draw some eyes and facial features onto it in order to make it look like a candy cane character! Will you go with an idea like this?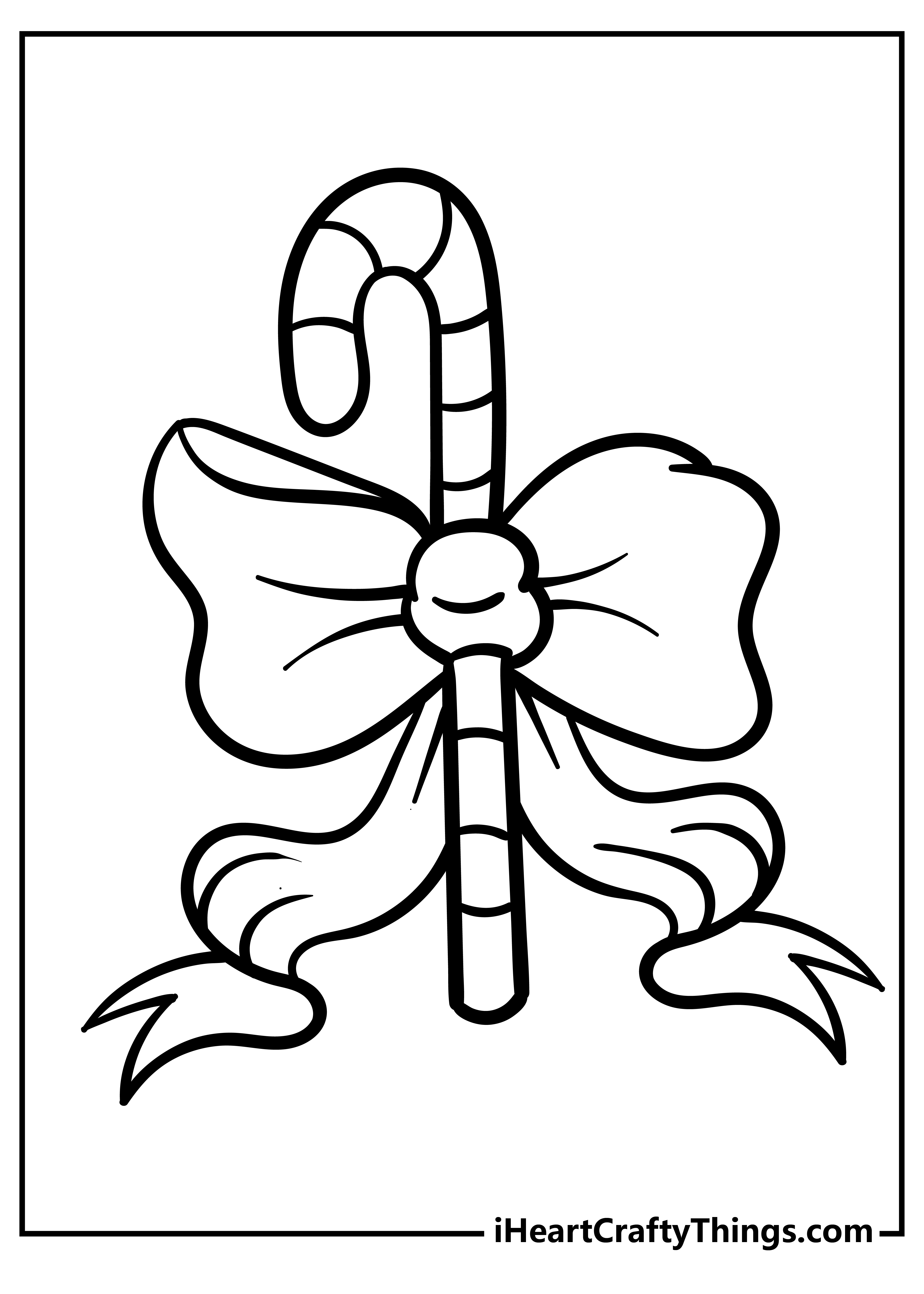 Trying out unique art mediums can be a great way to switch things up. Using an art medium for this candy cane printable would be a great way to make it stand out.
Can you think of any art tool or medium that would work for this page that you haven't really used all that much?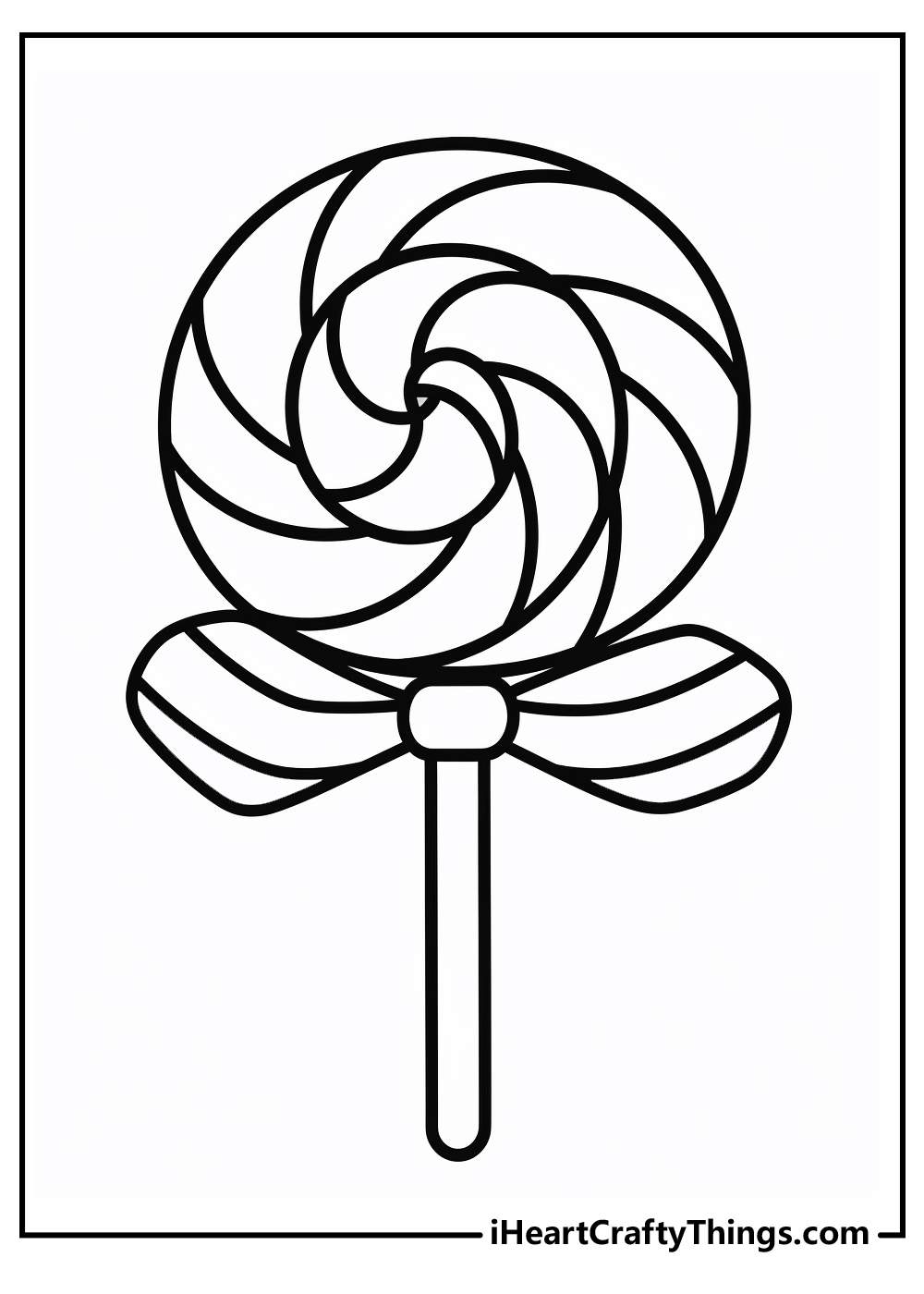 We have two more treats for you to color in this final candy cane coloring sheet. This time you can not only color the candy canes but also the holly leaves that are coming from the base.
We're sure that this one will look brilliantly colorful when it's done, and it's a great way to end the series!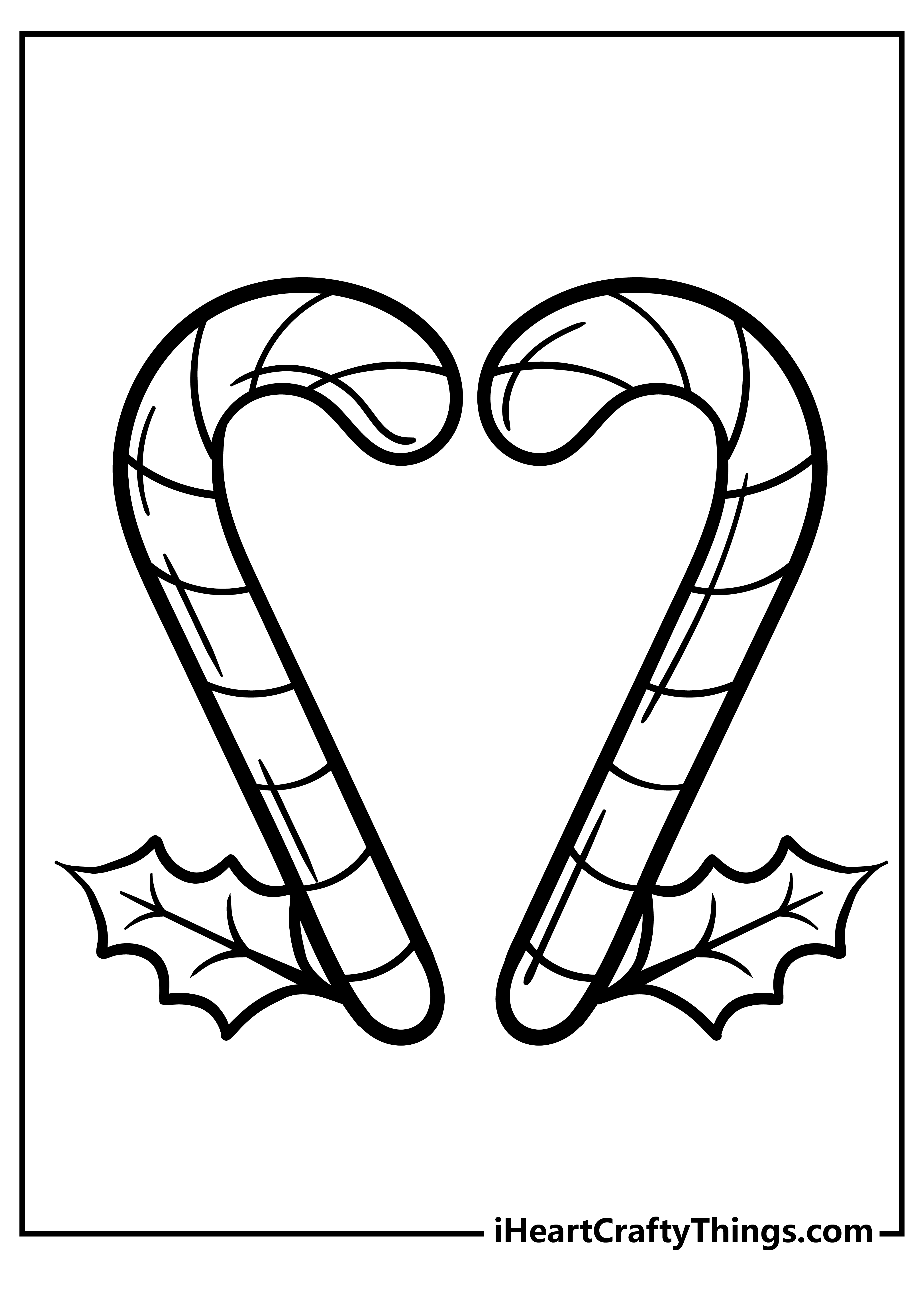 Candy Cane Coloring Pages – Which will you choose?
We hope that this collection of free candy cane coloring pages for kids didn't work up too much of an appetite!
There were so many creative ways to color these tasty candy canes, and we know you will have done an amazing job.
When you have finished these pages and shared them with others, you can finish off by sharing your completed pages on our Facebook and Pinterest pages for us to see!