Hot Cocoa is the favorite special treat around our house during the Winter. I heat the water in a kettle on the stove and when the kids hear the familiar whistling sound they always jump in delight and yell, "Yay, hot chocolate!!" I have to say that it is one of the few things that I love about the long Winter months here in Utah.
Since it is a special treat I've started to get a little creative with our cups of hot cocoa. Here is our St. Patrick's Day themed hot cocoa.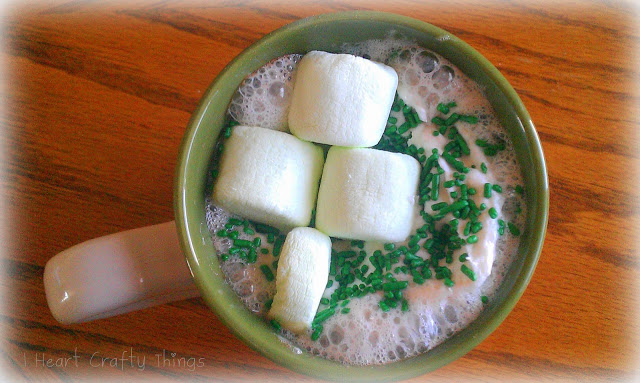 What special treats do you love during the Winter cold months??