Today I'm sharing these little shamrock finger puppets that your kids will love to make and play with!
Sometimes it's the little things that bring the biggest smile to my daughter's face like randomly buying her a balloon at the grocery store, or how her preschool teacher gives her 2 skittles at the end of every class. Oh the joys of being a kid right?!  If you've been looking for a simple St. Patrick's Day craft to make with your kids, this is it!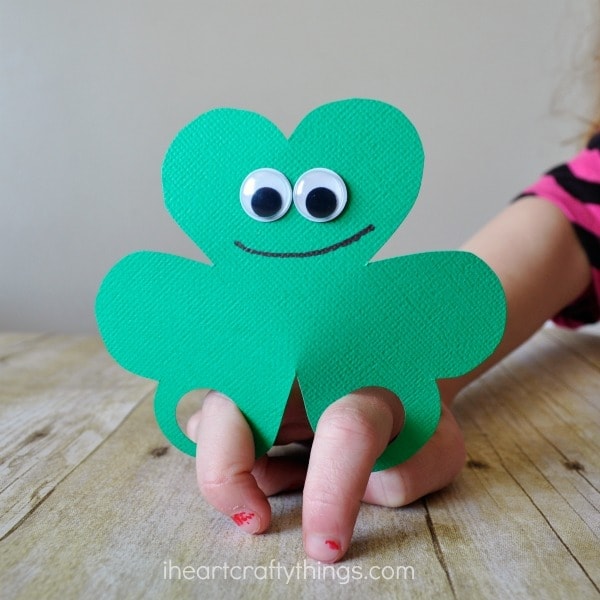 HOW TO MAKE SHAMROCK FINGER PUPPETS
These cute little St. Patrick's Day finger puppets are seriously the easiest thing ever to make and they are one of those simple joys that will bring a big ol' smile to your child's face.
Read our easy tutorial below to learn how to make your own little shamrock pals to play with.
Supplies needed to make your shamrock finger puppets:
This post contains affiliate links for your convenience. Read our full disclosure policy for more information.
green cardstock paper
pencil
scissors
googly eyes
red marker
Instructions for making this easy St. Patrick's Day Craft:
1. Draw the shape of a shamorock on your green cardstock paper and then cut it out. You basically just want to draw three hearts overlapping a little. If you are making more than one, use your first one as a template for the others.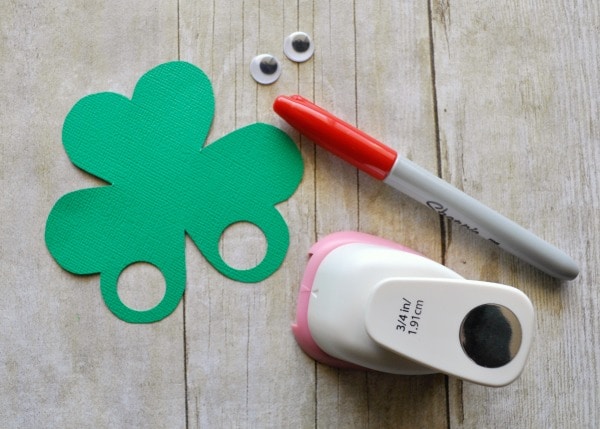 2. Use your 3/4-inch hole punch to cut out two holes at the bottom of the shamrock for finger holes.
3. Glue googly eyes onto your little shamrock pal and give him a cute smile.
Now your cute little shamrock pal finger puppet is all ready for play!
Simply put a finger in each of the holes and you can have it walk and dance around. My daughter named her new little pal Smiley because "He's so cute and he makes me smile."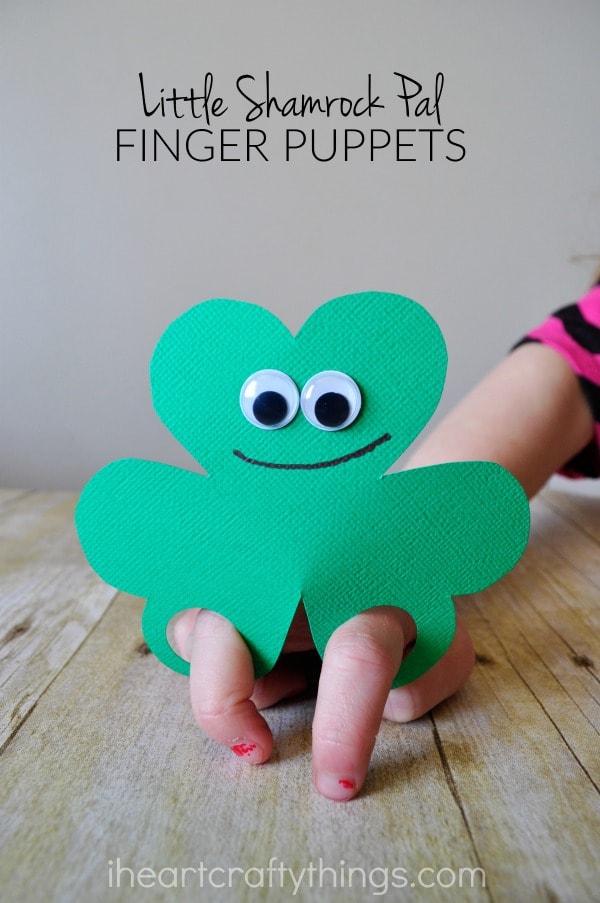 You might also enjoy these other spring crafts and activities: