We've had a rough couple of weeks of sickness at our house, but we managed to get in a couple of St. Patrick's Day learning trays this past week that I am finally getting around to sharing with you.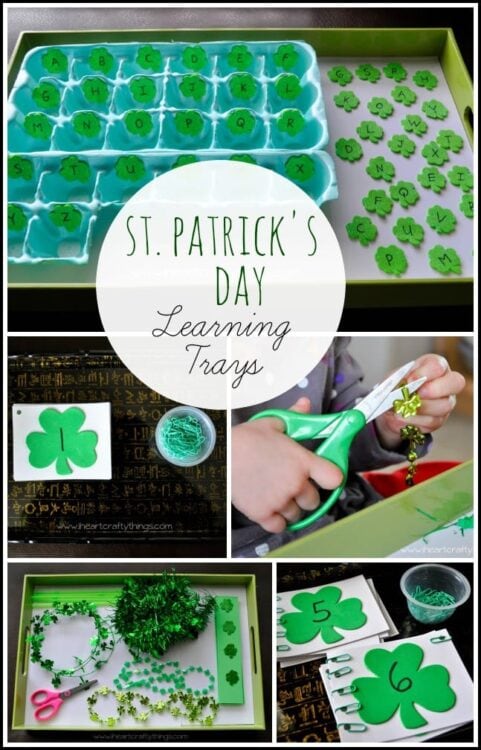 The first was a simple four leaf clover alphabet matching game. I saw this idea over at one of my favorite blogs,
Joyfully Weary
. They used
alphabet buttons for matching
and I switched it up for St. Patrick's Day and used foam four leaf clover stickers that I had written the letters on with a permanent marker.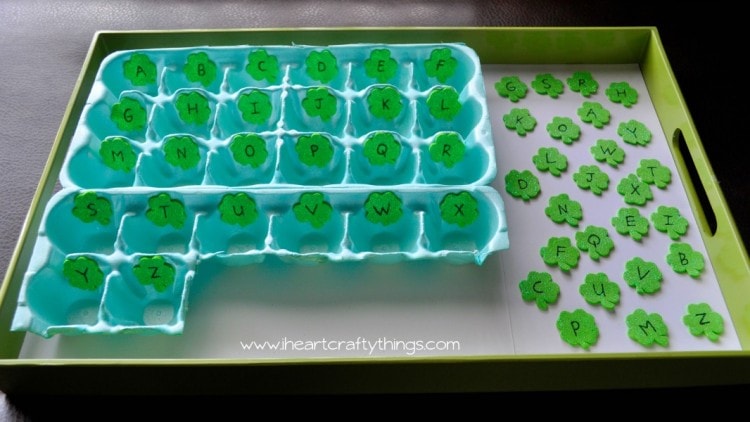 My daughter loves puzzles and matching games so this was a hit for her. She has been having a hard time recognizing all of her letters so being able to see them in order like this so she could sing the Alphabet song as she matched them was great practice for her.
We also did some counting and fine motor practice with this Clover Math tray. I bought the foam clovers at Dollar Tree and the green paper clips in the Target Dollar section in a package of 100. I cut three 8 1/2″ x 11″ sheets of white cardstock paper into four sections and glued a foam shamrock on each piece. Then I wrote numbers 1-10 on the shamrocks. I used a pencil eraser and a green stamp pad to stamp coordinating numbers on each piece.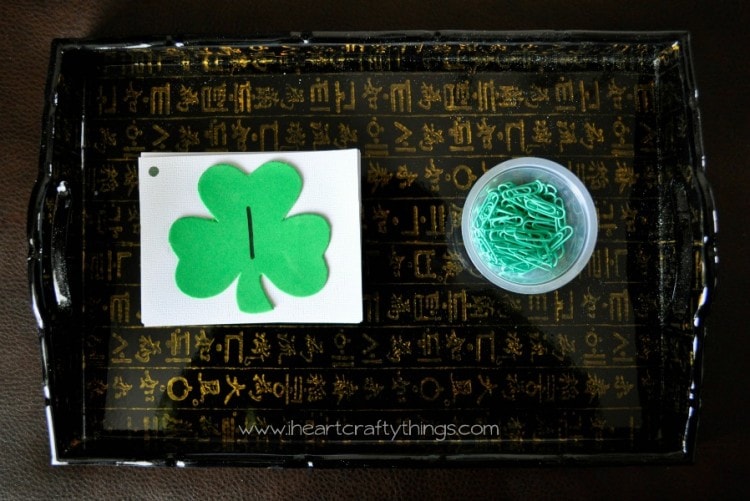 I encouraged my daughter to recognize each number as she came to it, and if she couldn't to count the dots as she added the paper clips to them. She had a little bit of a struggle with the first couple of paper clips but once I showed her how to put them on she did great adding them on.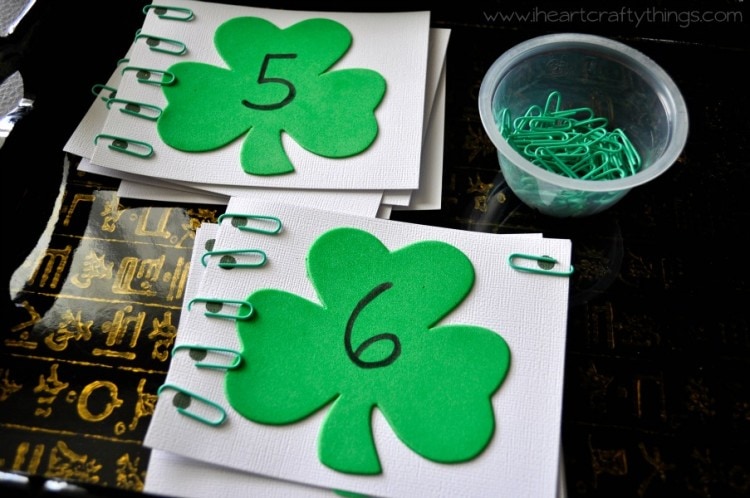 This goes without saying how much great fine motor practice this was! Little ones might have a hard time with the paper clips and you can always do mini clothespins instead.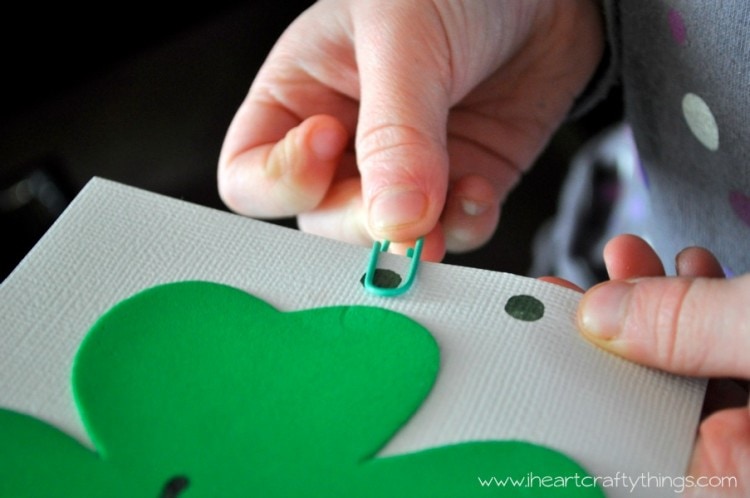 We also practiced our cutting skills with this all things green St. Patrick's Day Cutting Tray. I included some shamrock necklaces and garland from the Dollar Tree. I also included some green straws and cut green felt strips with glitter shamrock stickers on them.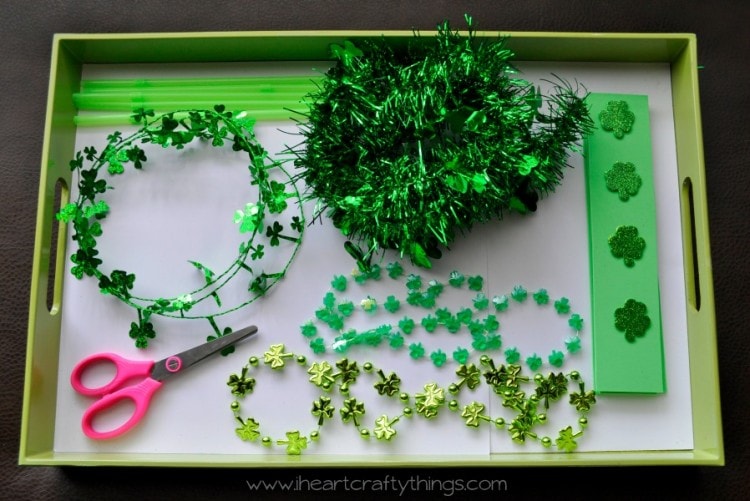 The necklaces and the felt pieces were my daughters favorite to cut. We had a bit of a hard time with the small garland so I wouldn't recommend it.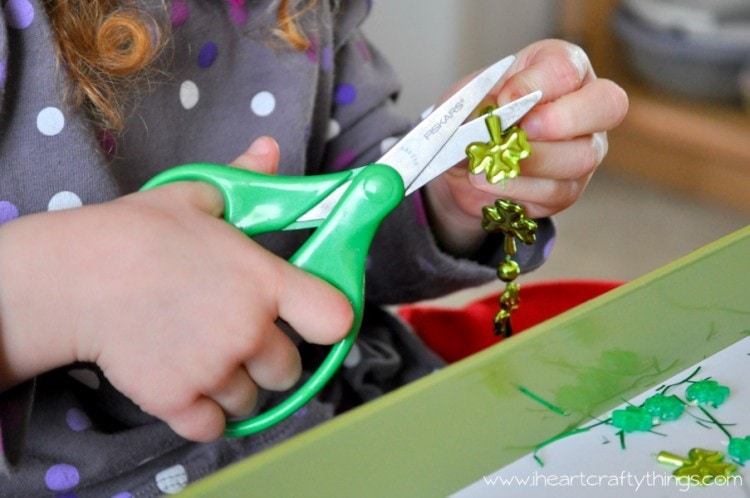 I am loving the learning and practice that all these learning trays are giving my daughter.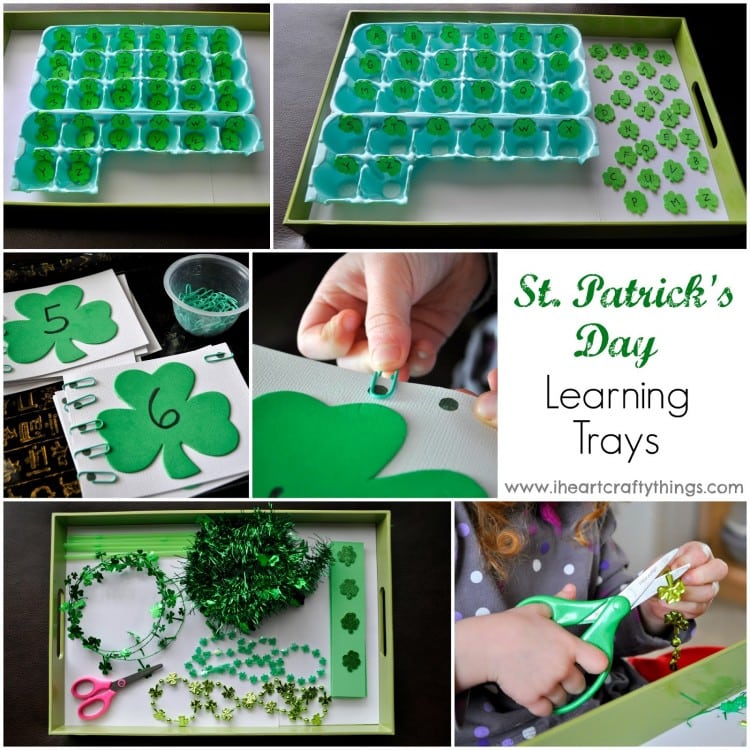 If you missed our Valentine's Cutting Tray, make sure you check it out!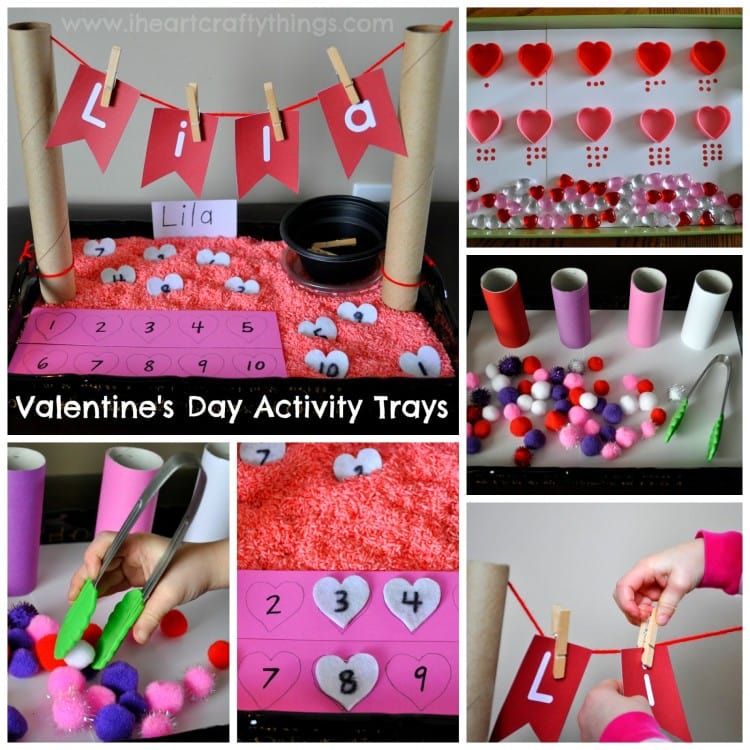 You might also enjoy these crafts & activities: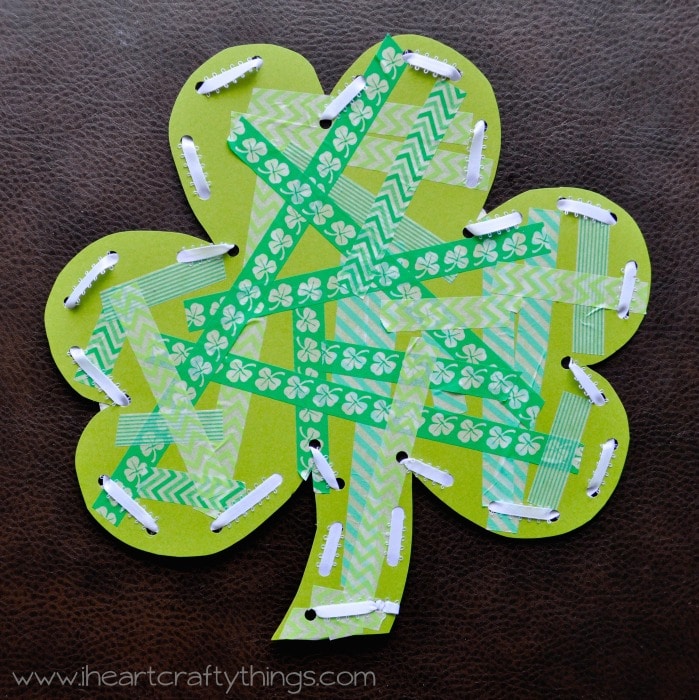 Follow I Heart Crafty Things on Facebook, Pinterest,
Google+, Twitter, and Instagram!