We just love all the seasons of the year so much. Whether it is sunny days in Summertime or long dark evenings in the Fall, each season has something to love.
The colors of Winter are mainly blues and greys and in such contrast to bright yellows and orange colors of the Summer. Even the Fall has so many bright and vibrant colors to enjoy and the same can be said for Spring time too.
These seasons coloring pages are just perfect for any time of the year to print off and have hours of fun coloring. Remember – when you finish coloring your seasons printable to share it to our Facebook page. We love to see all our reader's great works of art and we especially want to see how you use your artistic skills and imagination to bring these seasons coloring pages to life!
10 Brand New Seasons Coloring Pages – Free to Print and Color
The image in this seasons coloring page is giving a definite Summertime vibe. The butterfly in this image seems to be floating through a sunny meadow and looking at the beautiful flowers. Maybe it is Spring time rather than Summer… Either way it looks like a glorious day to be alive and it sure looks like this little butterfly is happy to be there. What color will you add to this printable?
REMEMBER: You can get the COMPLETE set of these coloring pages >> HERE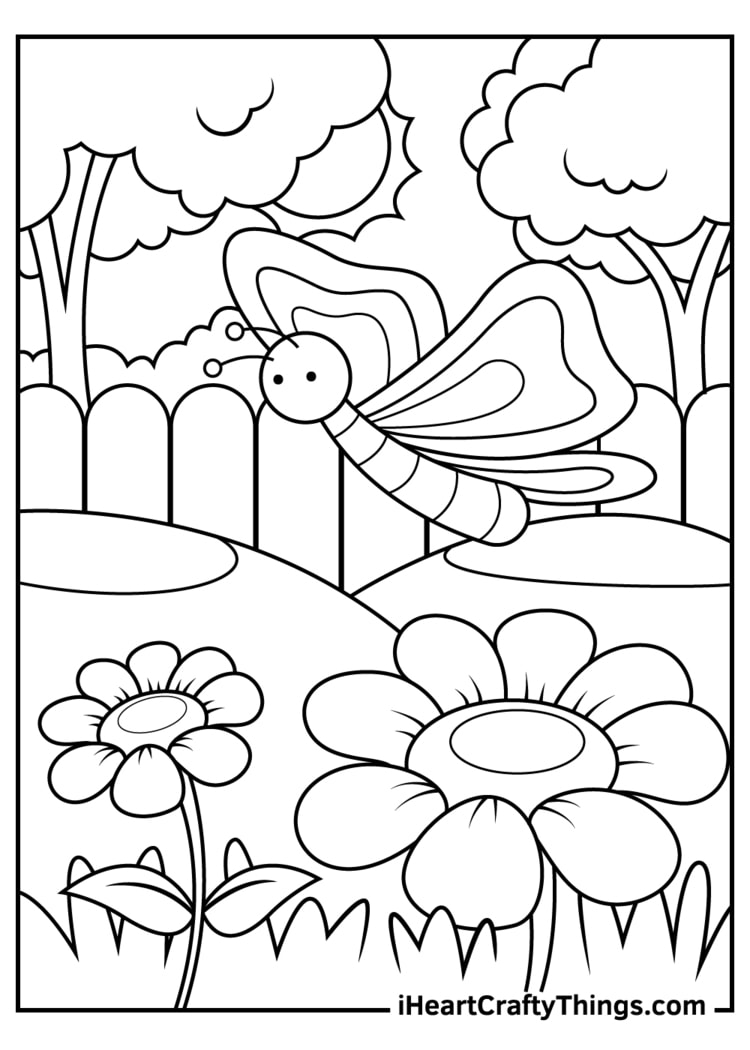 Another sunny day in another beautiful meadow. This summer time coloring page shows a full sun in the background so it really is a sunny and bright day full of nature. Look at the flowers and the tall tree in the background of this coloring page – so pretty!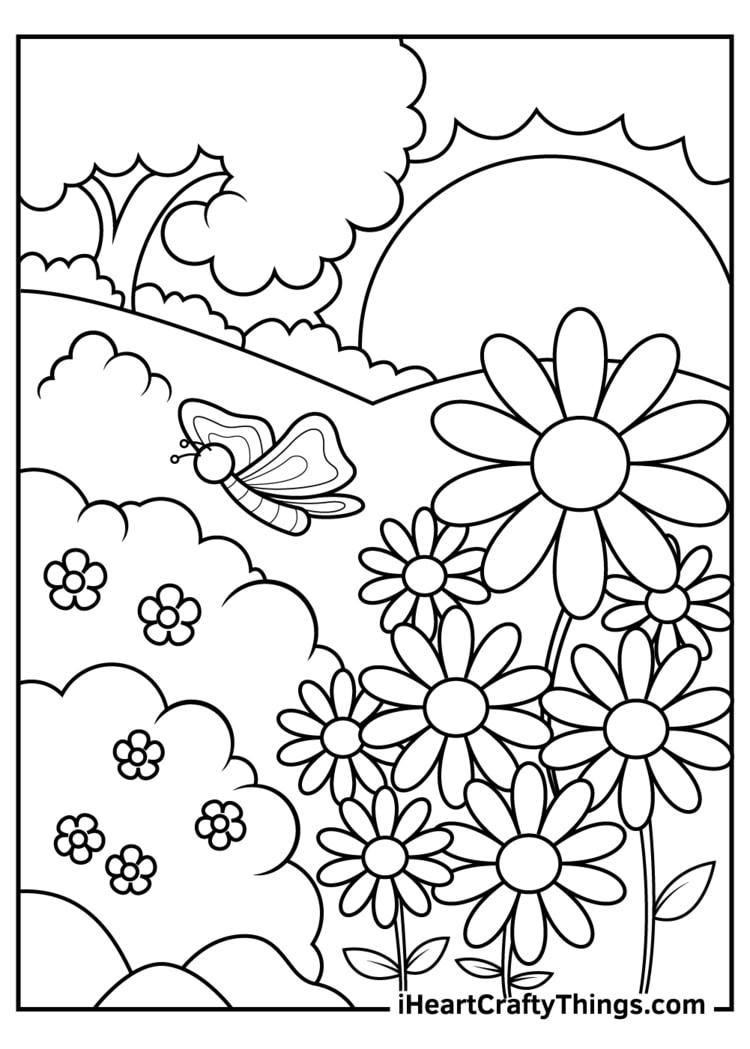 From Summertime to Winter! The season in this coloring page sure is different from the previous two. It looks like a thick blanket of snow has fallen on a city and this picture of a park looks so pretty. This snowy coloring page would be just perfect for a Winter vibe.
Suitable colors for Winter include shades of blue and grey and even black. Combining these colors in this Wintery coloring page could create a super cool image!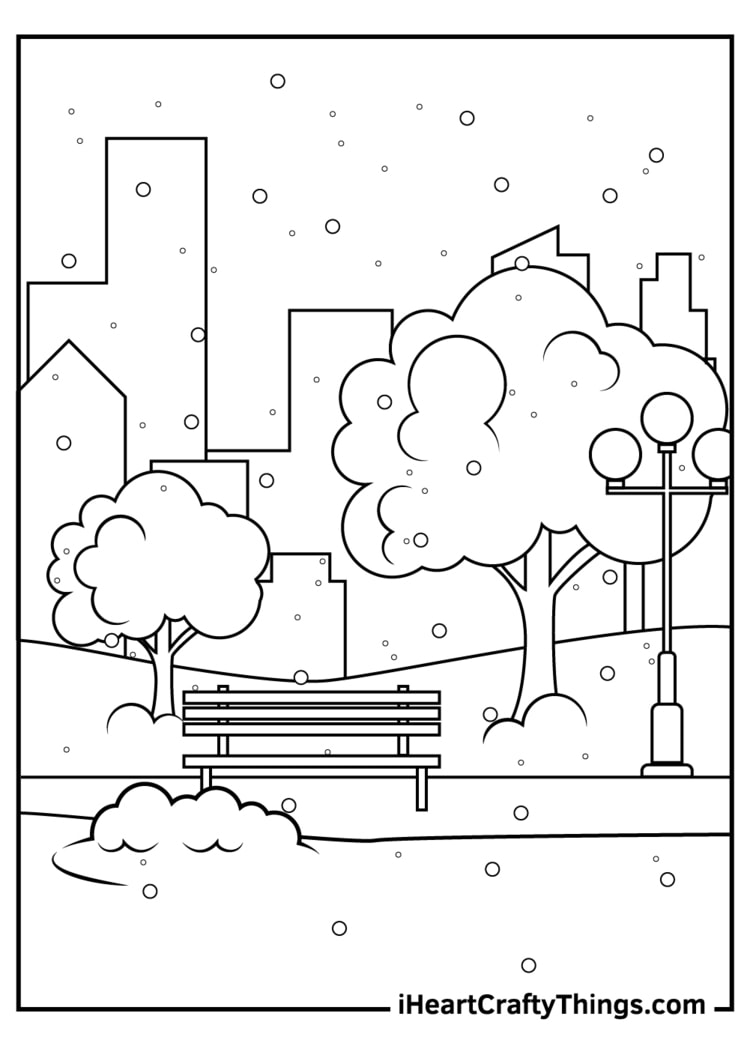 The picture of a beautiful mountain range in the background of this coloring page shows a crisp Spring day. It looks like there is a lake beside the group of trees. I bet that water is icy cold!
I think that coloring the trees and grass in this coloring page a really bright green color would look really exciting. If you combined this bright green color with a cool blue color for the lake this Spring time coloring page would look super vibrant.
REMEMBER: You can get the COMPLETE set of these coloring pages >> HERE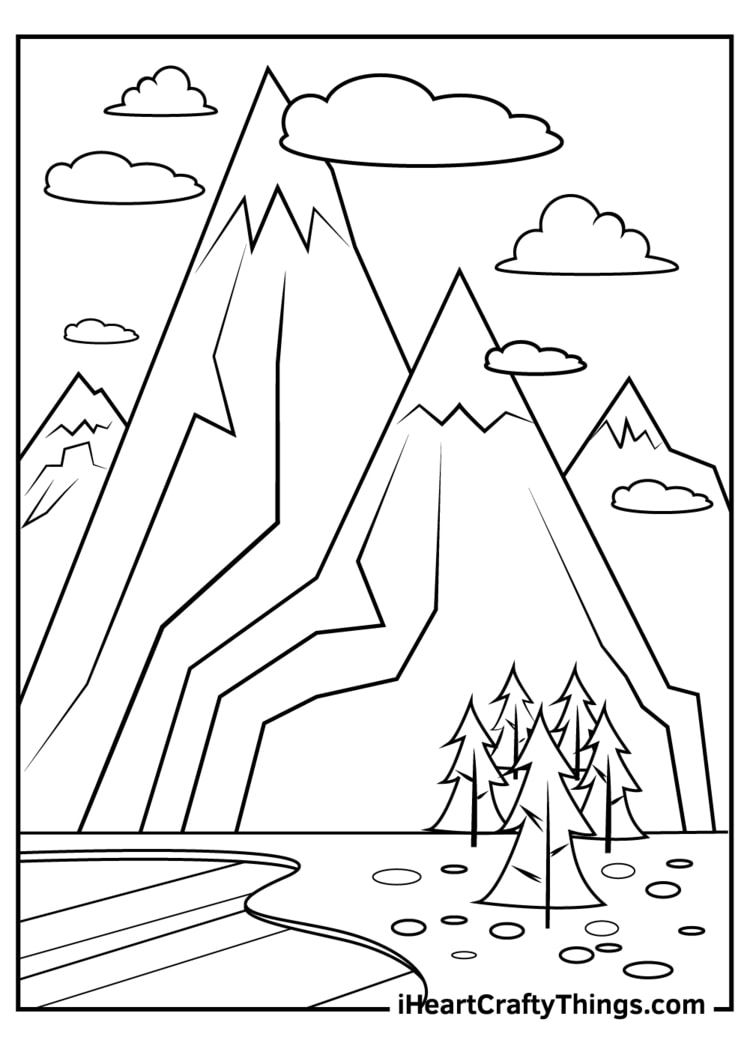 The season of this coloring page is definitely winter! Just look at how heavy the snow is in this printable. Imagine if you were caught out in this snow storm – it really would be freezing cold. This is the perfect coloring page for a cosy Winters day inside when it is just too cold to go outside to play.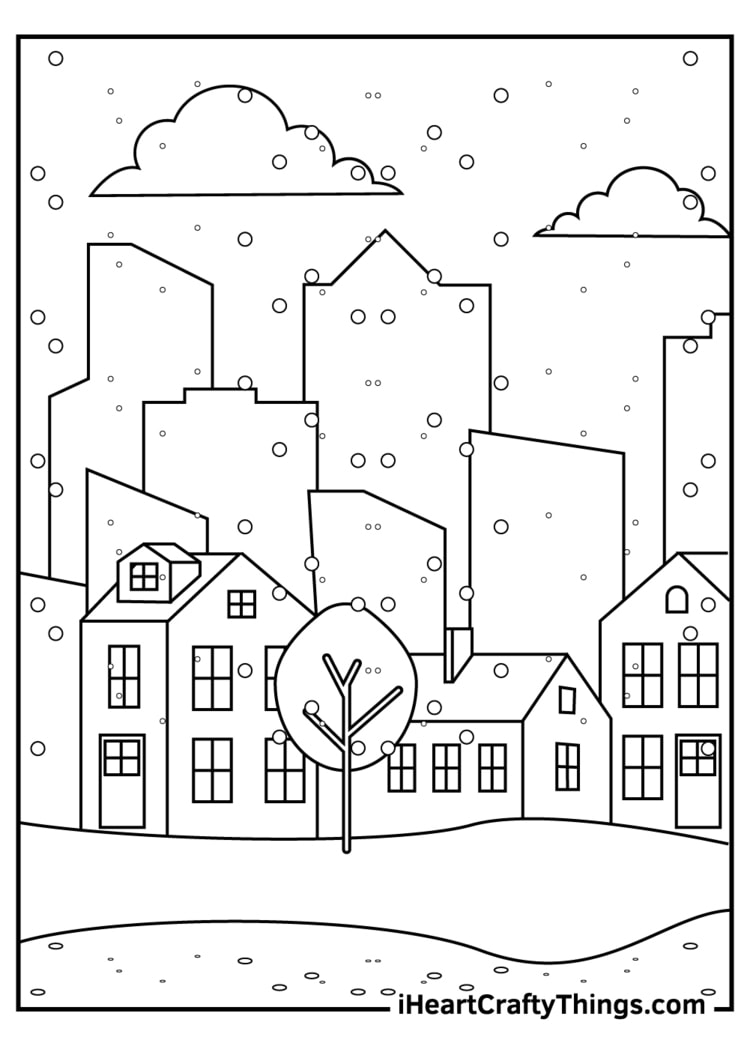 At last Summer has arrived in this seasonal coloring page. The little girl in this picture has found a new friend at the beach. We just love spending long sunny days at the seaside – do you?
The perfect colors for this summertime coloring page would be a bright yellow for the sand. Then for maximum contrast why not color her bucket and spade a really bright red color. That sure would look great!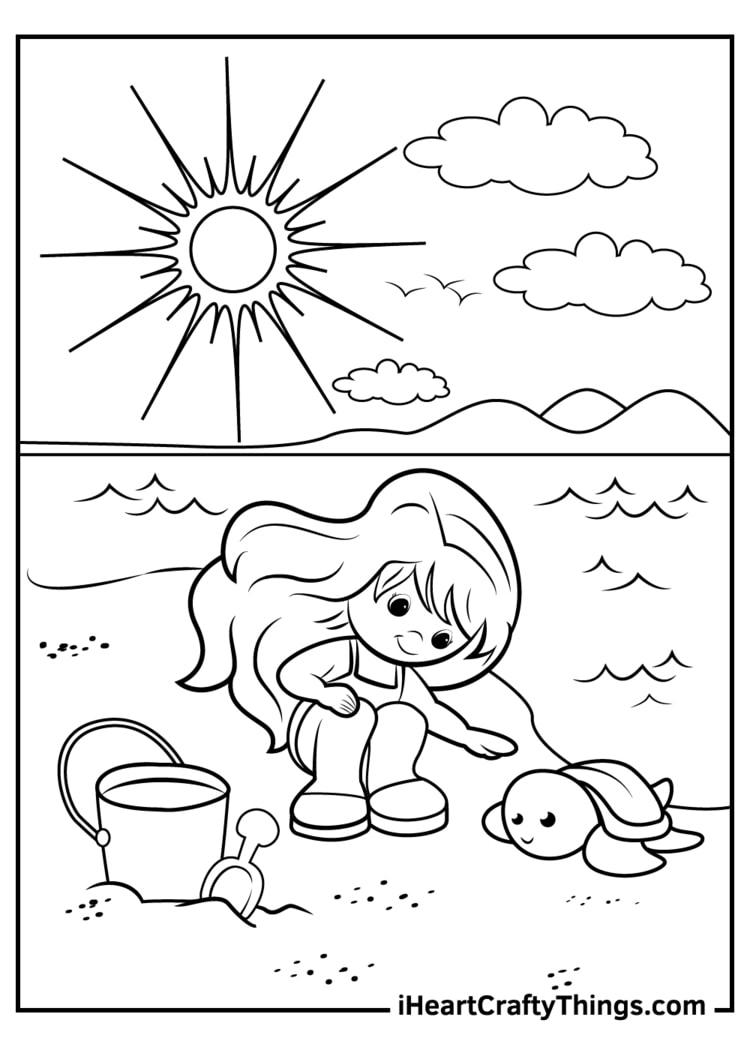 This little boy is taking a break from playing with his ball and getting some shade from the Summer sun. This looks like a great way to stay cool in this fun summer coloring page.
We think that a purple color for the umbrella would look great in this coloring page. Why not combine it with some other really bright colors for a super exciting and colorful page that will be sure to stand out! 
REMEMBER: You can get the COMPLETE set of these coloring pages >> HERE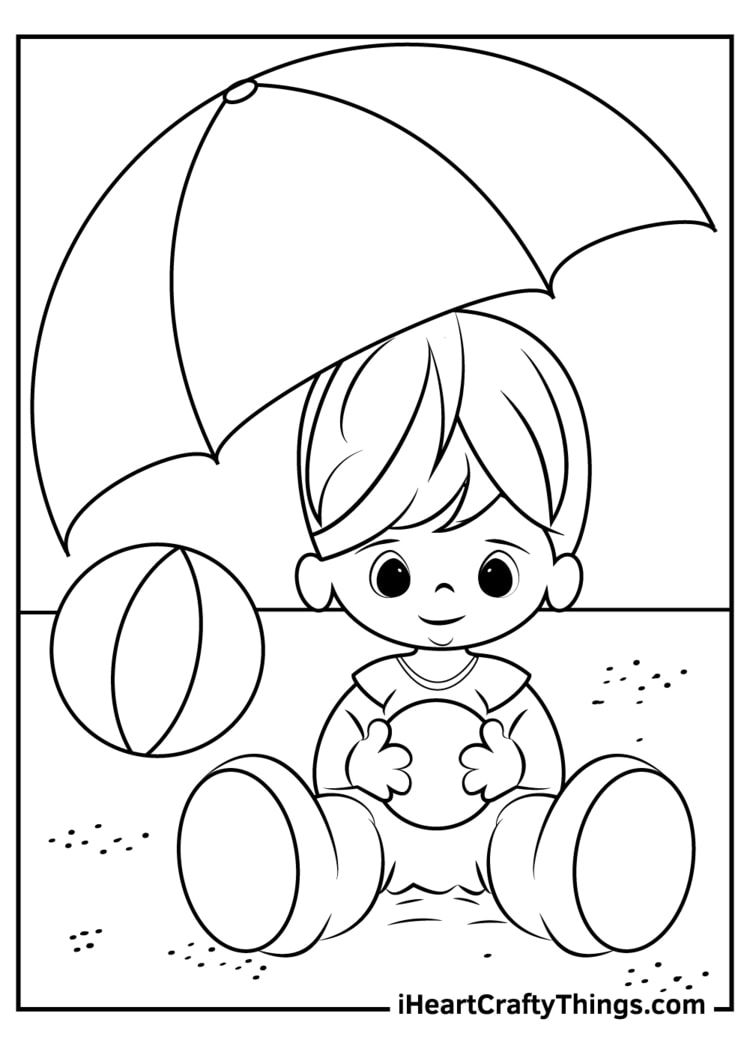 The winds of change are blowing strong in this seasonal coloring page. It is most definitely looking like Autumn is the season here. We love Fall as it is a time when the leaves on the trees turn all sorts of magical colors. From orange to brown to red – the colors of the leaves are truly spectacular at this time of year. What color will you add to the tree in this autumnal coloring page?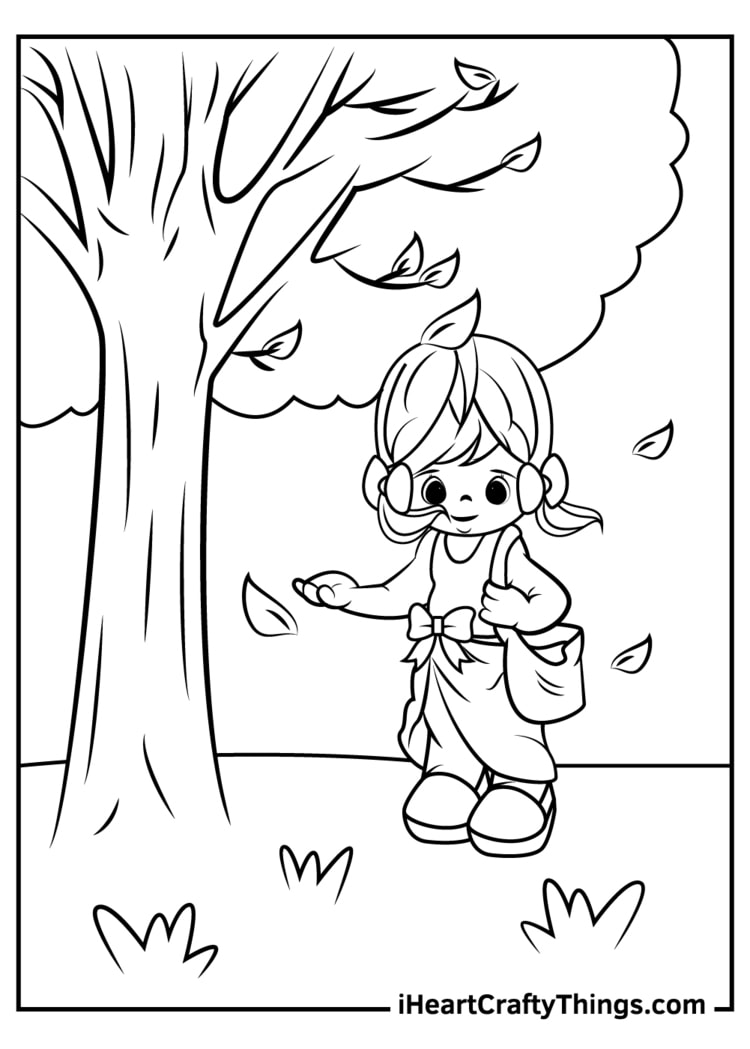 It is raining so heavily in this coloring sheet! Thank goodness the little boy in this printable has his raincoat on or else he would be soaked to the skin! Most rain coats are yellow but it is now very common to see raincoats of all different types and colors. Do you think you would color this boy's raincoat yellow if you were to print of this rainy coloring page?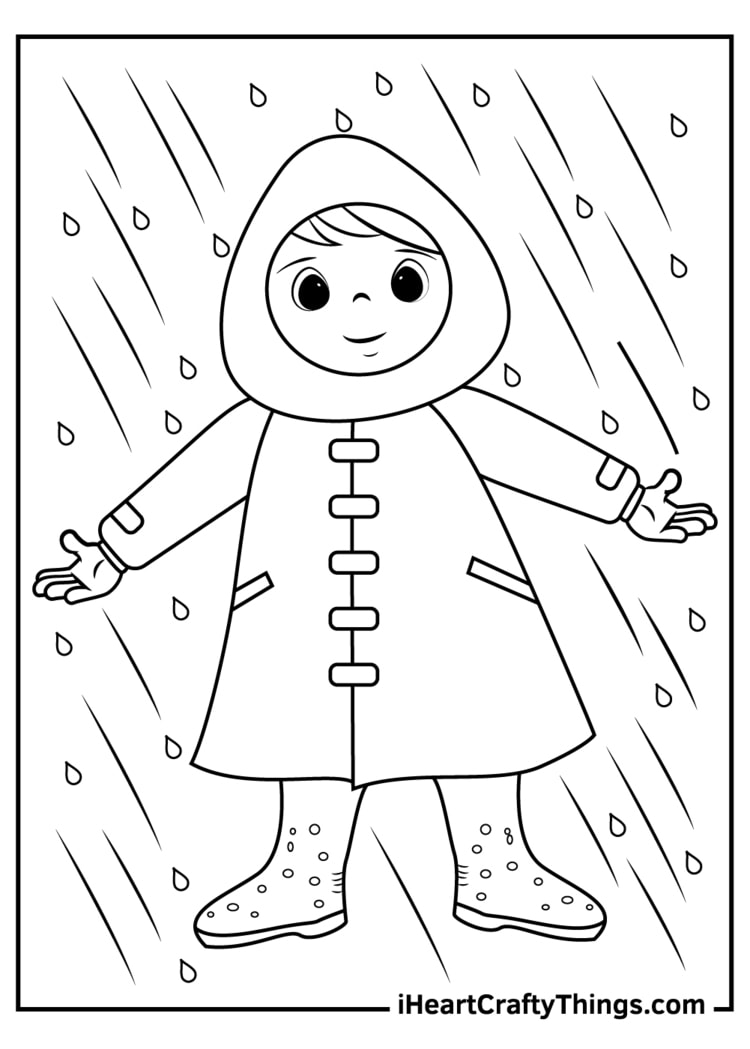 It is another rainy day in this seasons coloring page. This little girl also has her raincoat and wellies on but it doesn't look like she is interested in using her umbrella. Maybe she enjoys the rain. It certainly looks like she is going to make a big splash when she jumps in the puddle.
REMEMBER: You can get the COMPLETE set of these coloring pages >> HERE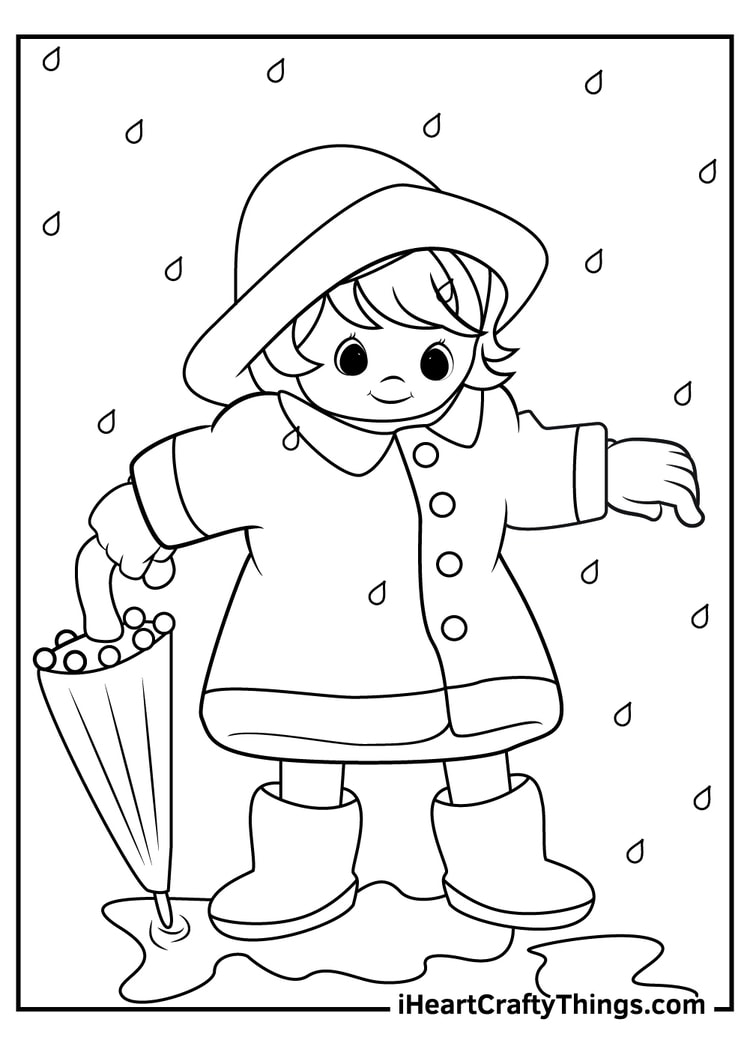 Seasons Coloring Pages – Which will you choose?
We hope you enjoy these seasonal coloring pages. Remember all our art and printables are 100% free for you to print off and enjoy. Once you choose which one you like why not try coloring it with different mediums?
Sometimes using watercolors is a great way to add a really different and unique look to a coloring page to really make it stand out.
Remember to like and share this page and once you have finished your very own seasons coloring page – share it on our Facbook page.
We love to see all your colorful creations!
REMEMBER: You can get the COMPLETE set of these coloring pages >> HERE