Taking a trip to the zoo is an immensely fun experience. Doing so allows you to get up close and personal with some amazing wild animals that you would normally never get to see up close.
Each zoo is unique, and each one has some incredible animals and sights to see and enjoy. In this collection, we will be covering a few incredible animals that you may see at some amazing zoos!
This wild and wonderful collection contains 10 highly detailed animals that you can have a great time coloring!
Whether you go for realistic colors or try a more stylistic approach is totally up to you. We will be interested to see what you go for!
It's up to you to decide whether you wish to color every single page or maybe go for a selection of favorites. Every page is free to print and enjoy no matter which approach you take!
Prepare for some wild coloring fun as you start this collection of free zodiac sign coloring pages for kids!
We would love to see how these turn out, so please share some of your favorites on our Facebook and Pinterest pages for us to see when they're done.
10 Brand New Zoo Animals Coloring Pages – Free to Print and Color
Our first free zoo animals coloring page for kids that we have for you features a mighty gorilla.
Gorillas are incredible creatures that can be quite dangerous and intimidating due to their immense size and strength. This one looks rather calm, however, and it's ready for you to add some color to it.
Gorillas usually have a darker grey color scheme, so you could go for that or take a more stylistic approach. What will you choose for this first animal?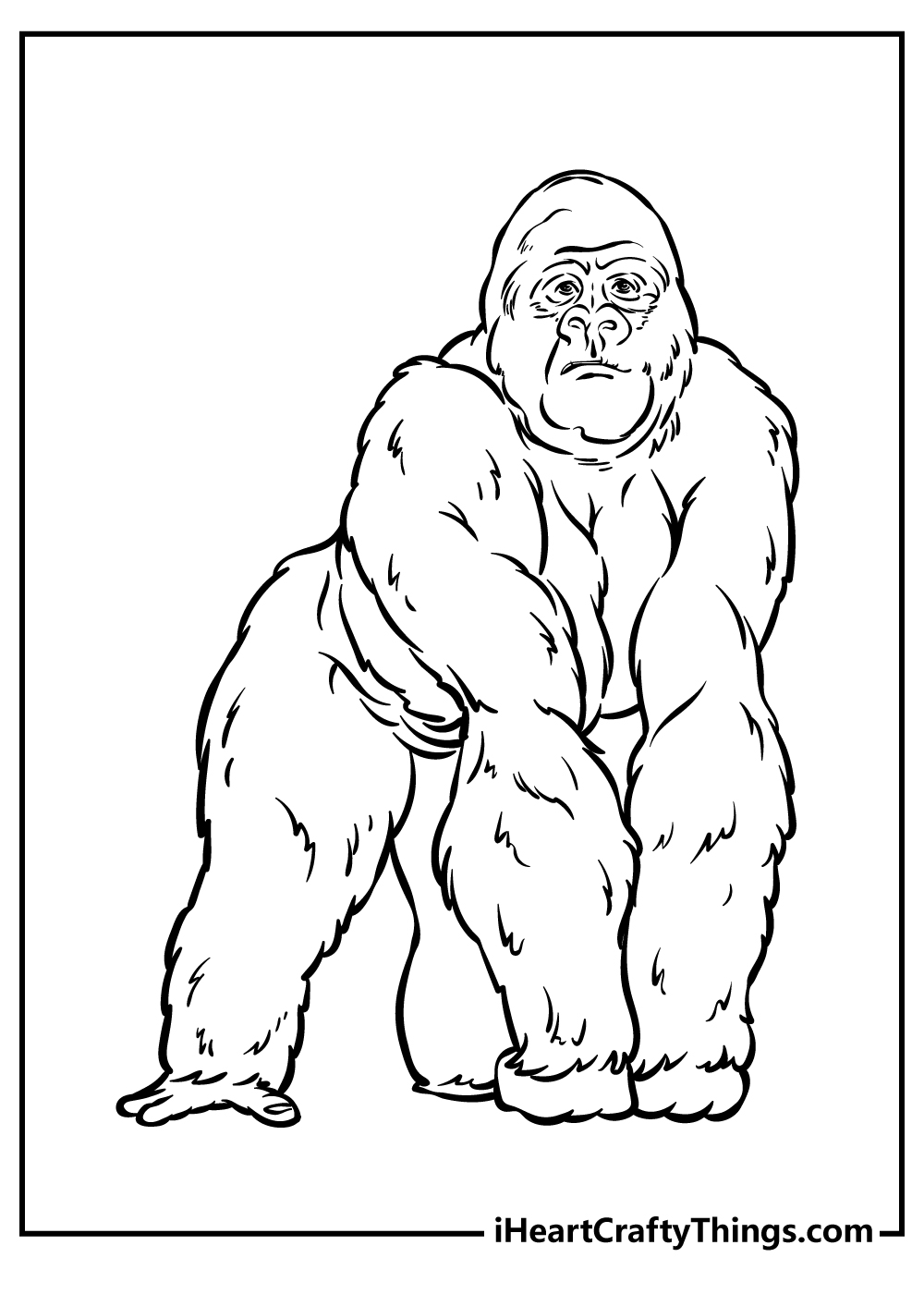 The second page that we have for you features a magnificent African elephant. These animals are incredibly majestic and have an air of nobility about them.
They are usually grey in color, and even if you stick to that color there are ways that you could incorporate some brighter colors.
One way to do this would be to draw a background that shows off the enclosure this elephant is in.
That would be a great way to use some bright greens and rich browns for some natural colors to balance off the grey of the elephant.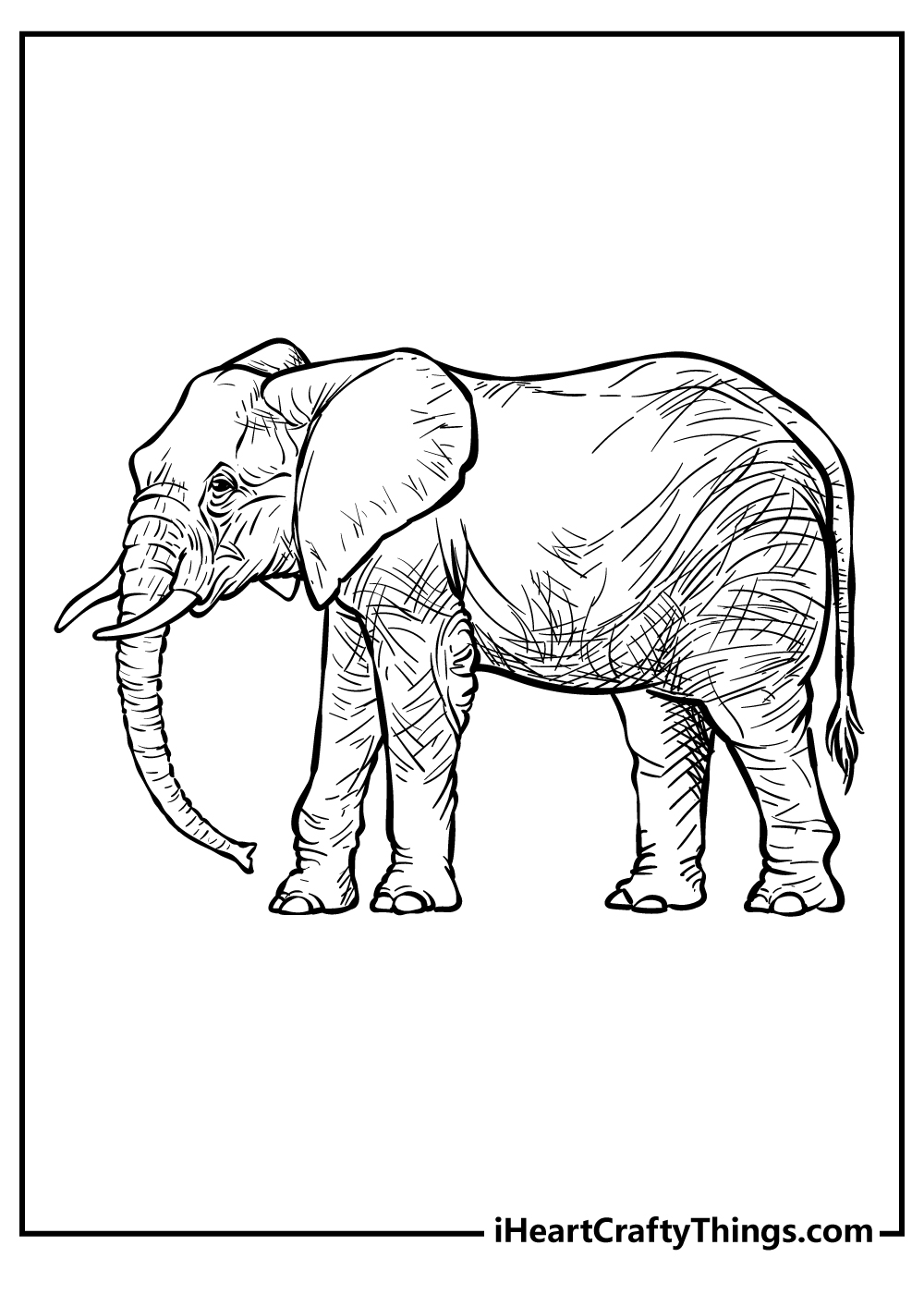 Giraffes are truly unique animals due to their long legs and neck, and now we have one for you to color in!
Giraffes not only look very unique, but they also have a beautiful pattern covering their bodies.
They have tan fur with brown spots, so that makes for a fun coloring challenge as you color the small brown spots.
You could use art mediums that allow for precision for these spots, and a few examples of these would be some colored pens, pencils or thin-tipped brushes.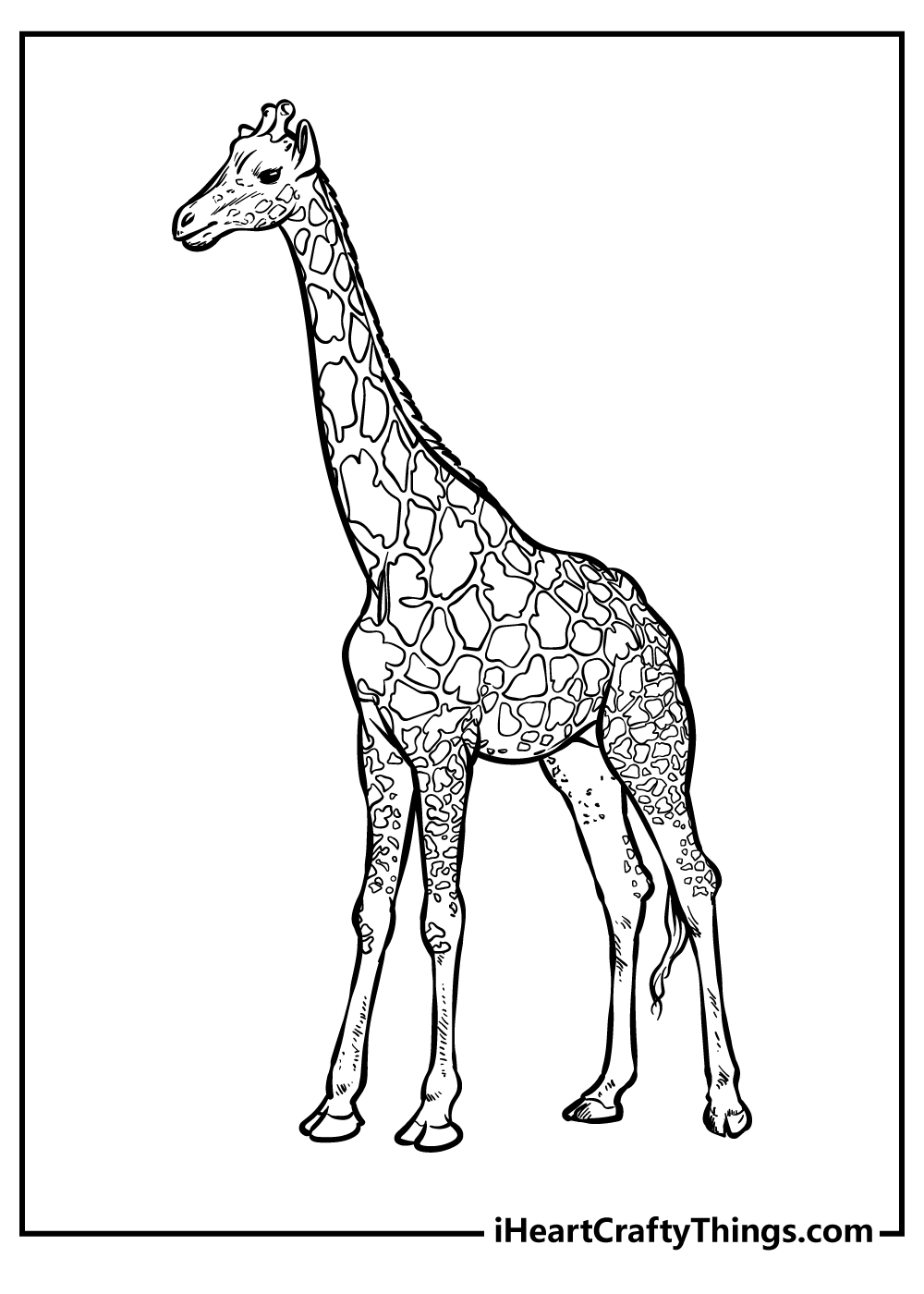 We have a truly adorable image for this next zoo animals coloring sheet! This one features a cute penguin with its baby, and it's a picture that really melts the heart.
Even though penguins are usually black and white, we think that this one would look really great with some warm colors for them or the background to highlight the loving feeling of this image.
What will you go for when coloring this one? We can't wait to see how you color this cute picture!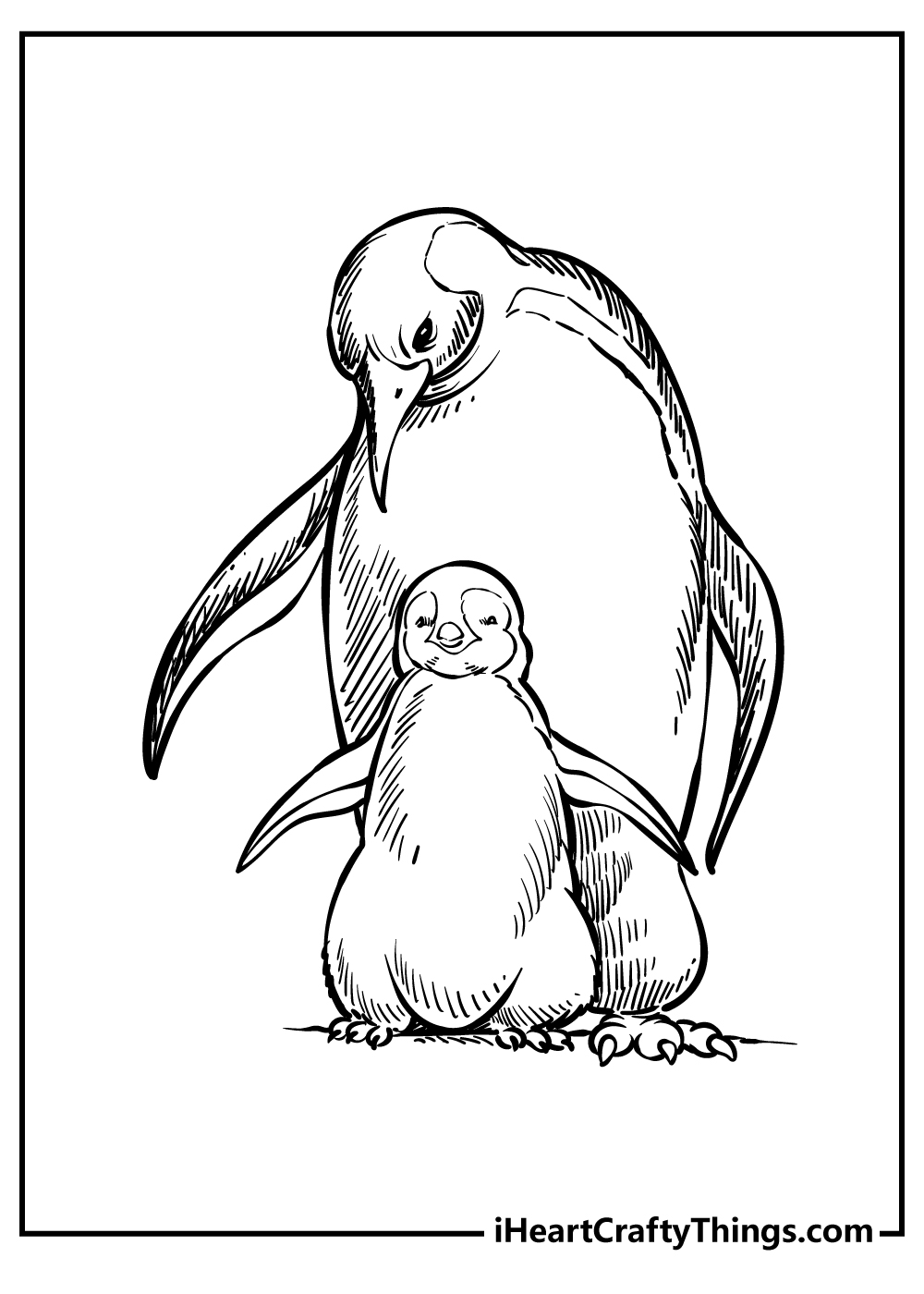 It's time for a noble creature on this next page, as we have a mighty lion for you to color. Lions are often dubbed the king of the jungle, and if you've ever seen one in person it's easy to see why!
This incredible animal is featured beautifully in this image, as it is drawn in high detail that really captures the majesty of the beast.
Lions have a naturally beautiful golden color, and we would recommend keeping it bright and beautiful when coloring this one.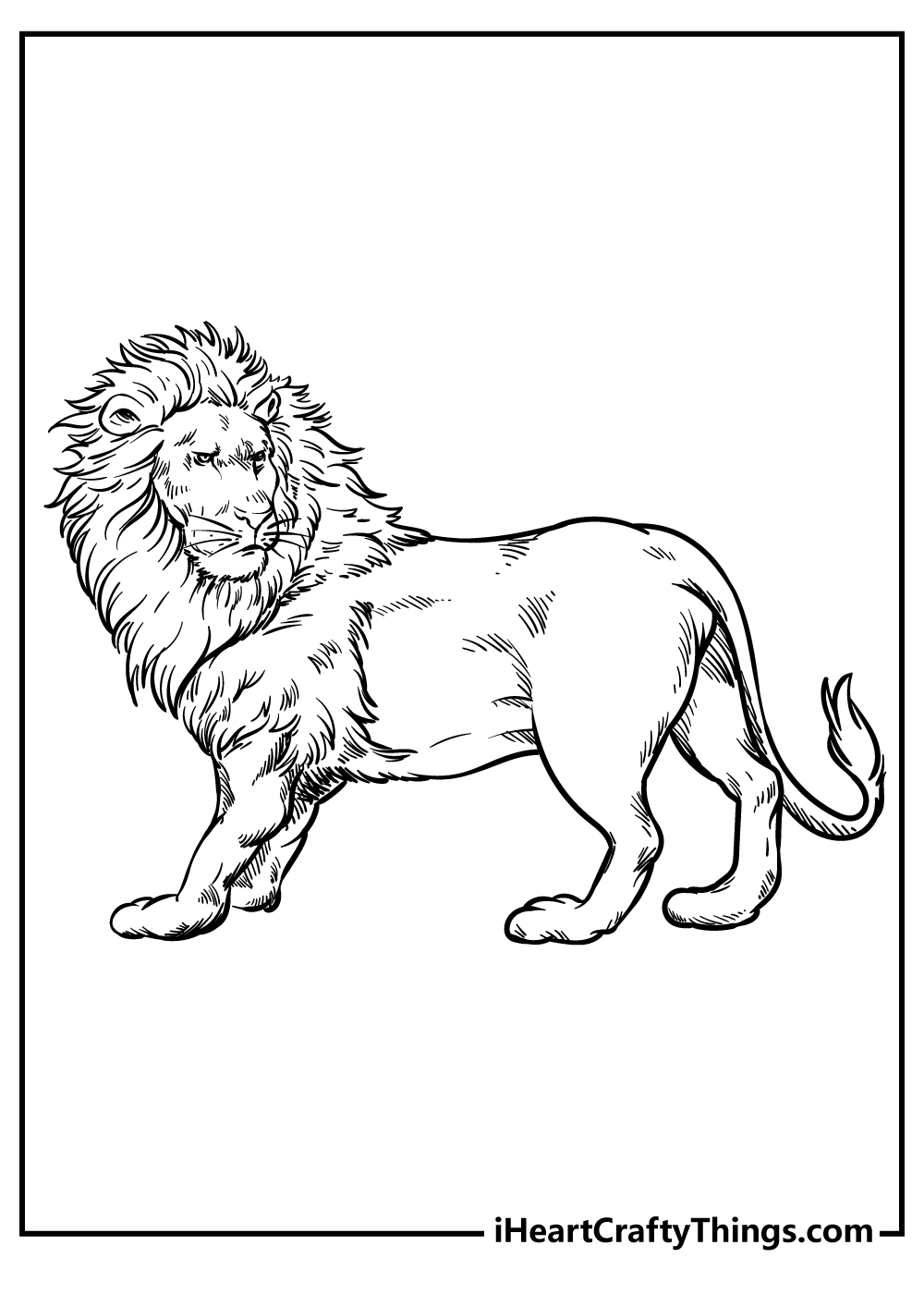 Another big cat is up for you to color, and this time it is a beautiful tiger. Tigers are one of the most stunningly beautiful animals to behold in nature, as they are bright orange with black stripes.
This means that once you're done with this one it should look incredible even if you stick with the more realistic color scheme of a standard tiger.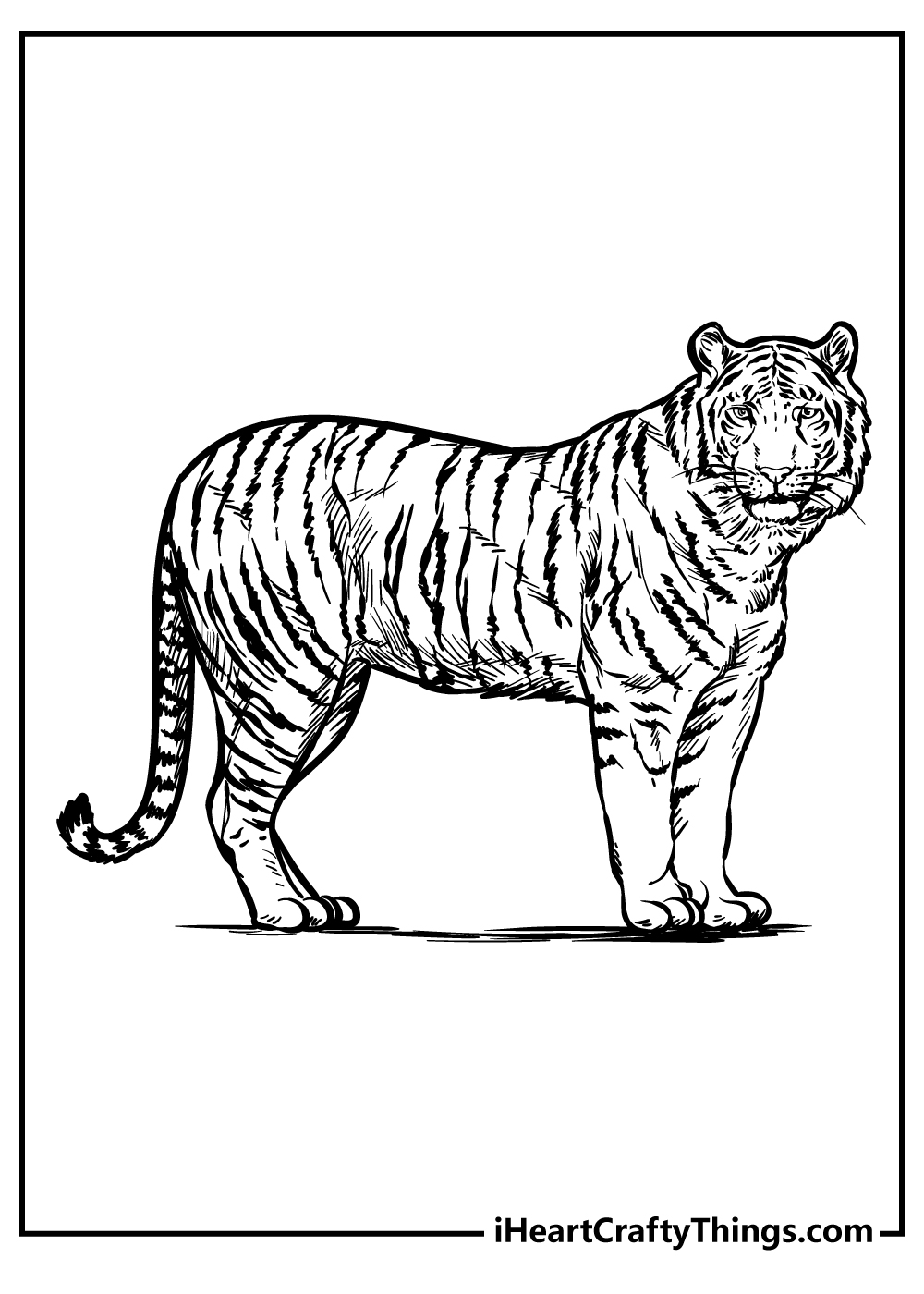 The seventh zoo animals coloring printable that we have for you features what may be the closest thing we have to a living dinosaur on the planet today.
A fierce crocodile is the star of this one, and this animal looks so cool! This one is also beautifully detailed, and it's ready for some incredible colors.
Will you stick to realistic colors for this one or get a bit more experimental with it?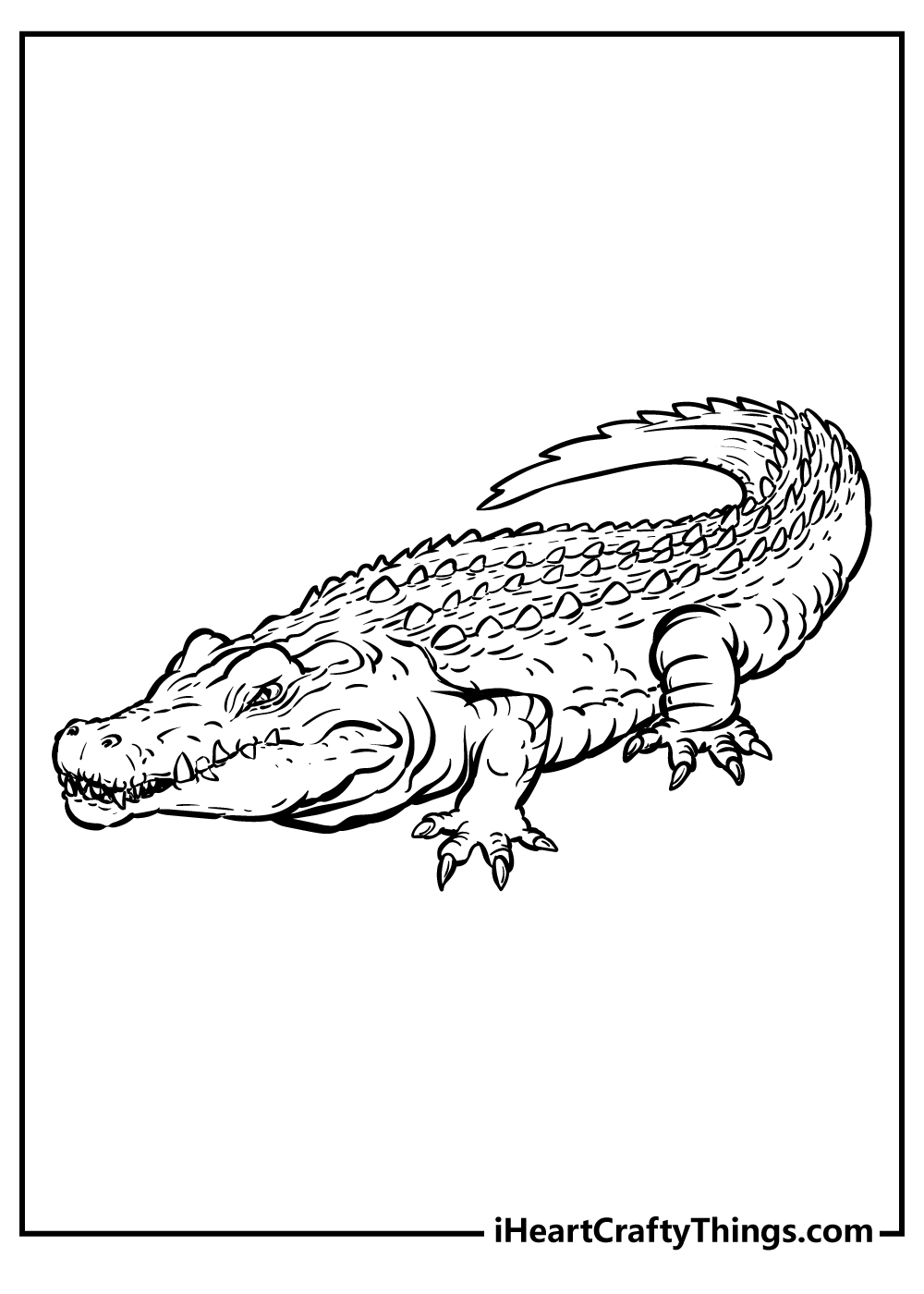 A majestic reindeer is up next for you to color! Reindeers are often associated with Christmas due to the legend that they pull Santa's sleigh.
That would give you an angle for a more stylistic approach to the image, as you could use some Christmas colors and symbols in the background.
Otherwise, you could always create a nice muted, realistic background. Or, you could print a few copies and try out a whole bunch of different approaches!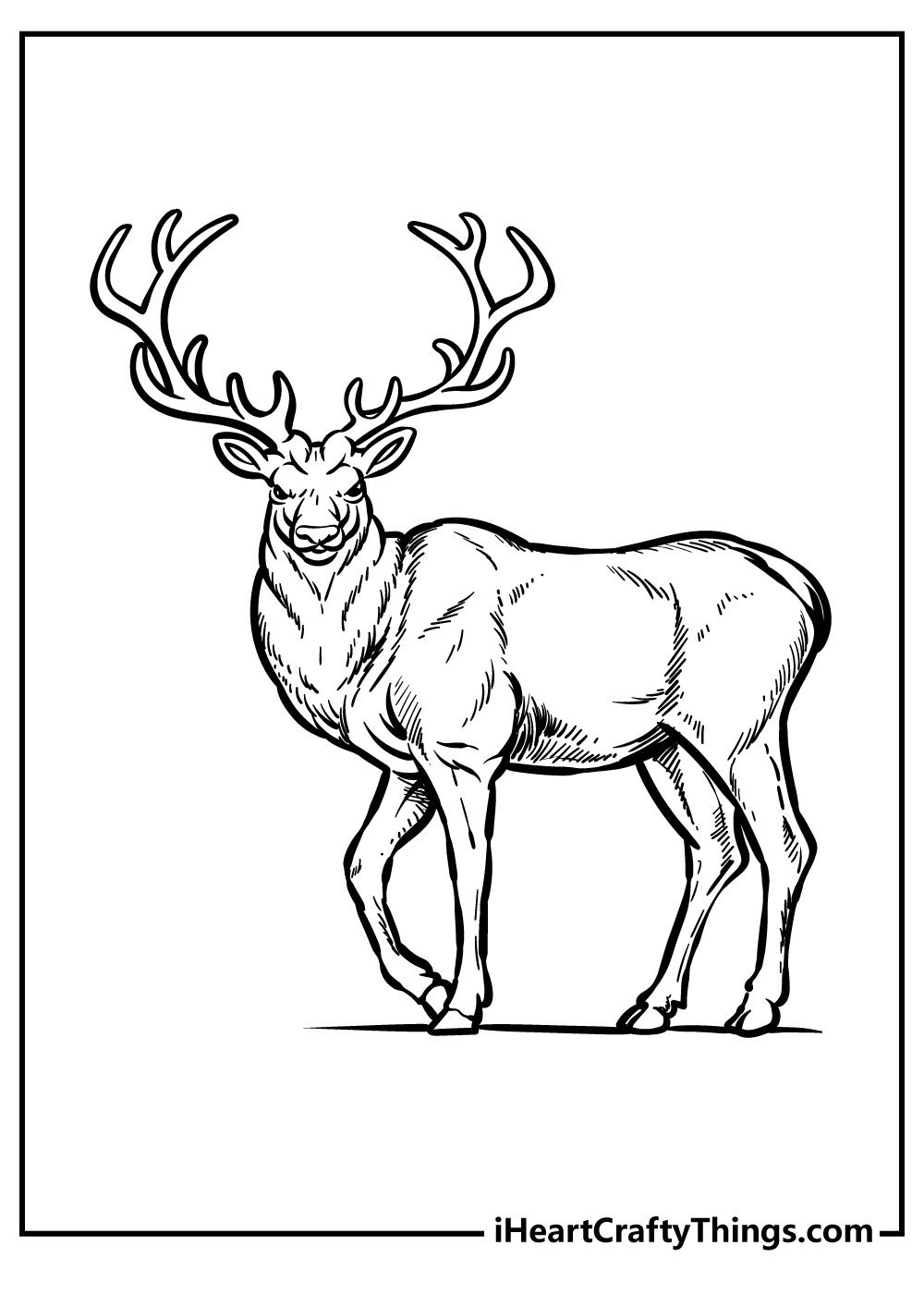 Things are about to get a whole lot cuter in this next zoo animals coloring page! Here we have an adorable little panda for you to color.
This one is drawn in a slightly less realistic style to the previous ones, and it has a lovable cartoon feel to it.
We think this one would look really nice with some brighter, more stylistic colors to suit the cartoon style.
That's just one suggestion though, so how will you color this one?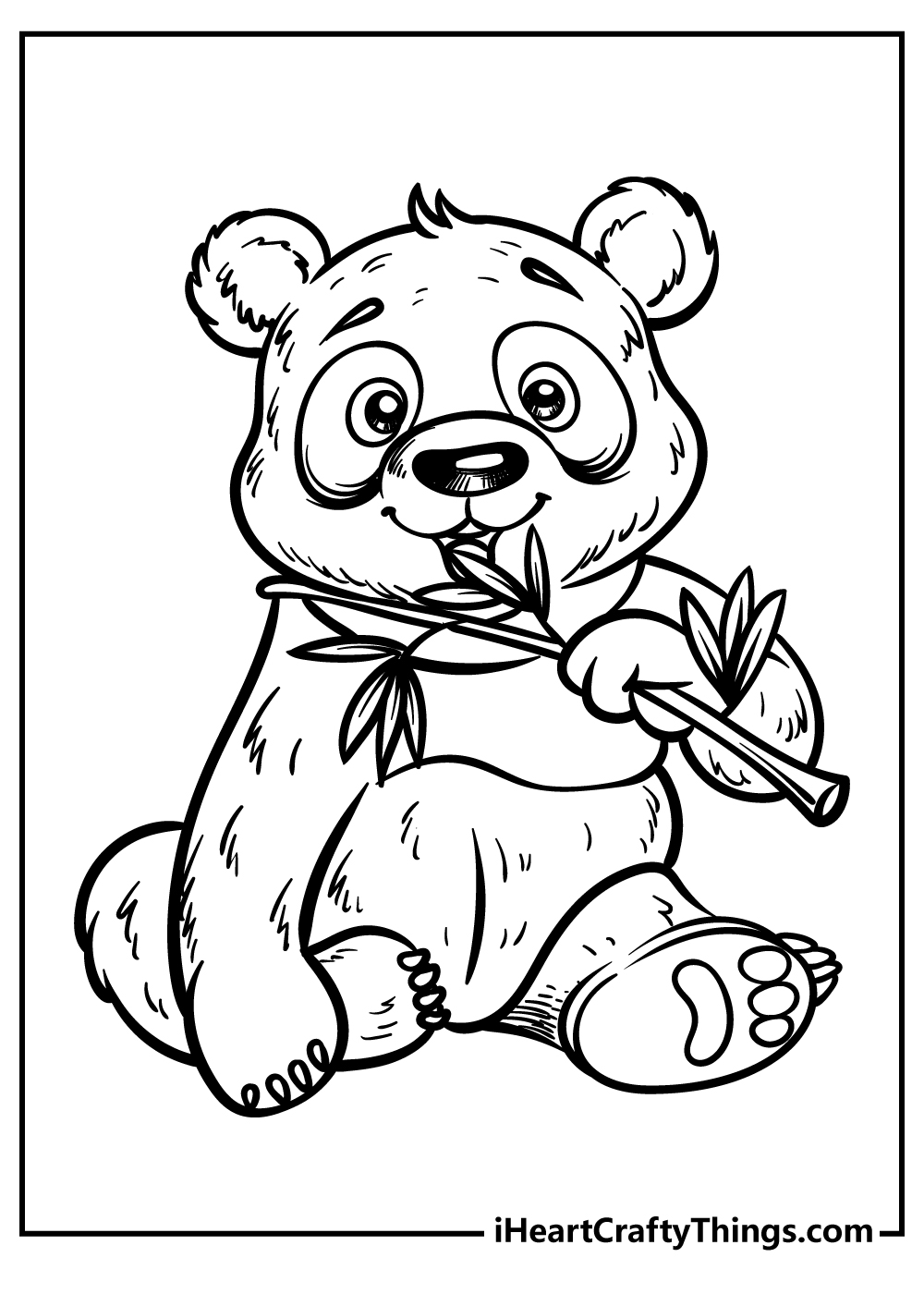 The final animal that we have for you is not known for being super colorful!
Zebras are black and white, but this is another case where you could compensate for this lack of color by using a bright background.
Or, you could again take a more stylistic approach by using some bright, vibrant colors to finish off this final zoo animal. We look forward to seeing what you choose!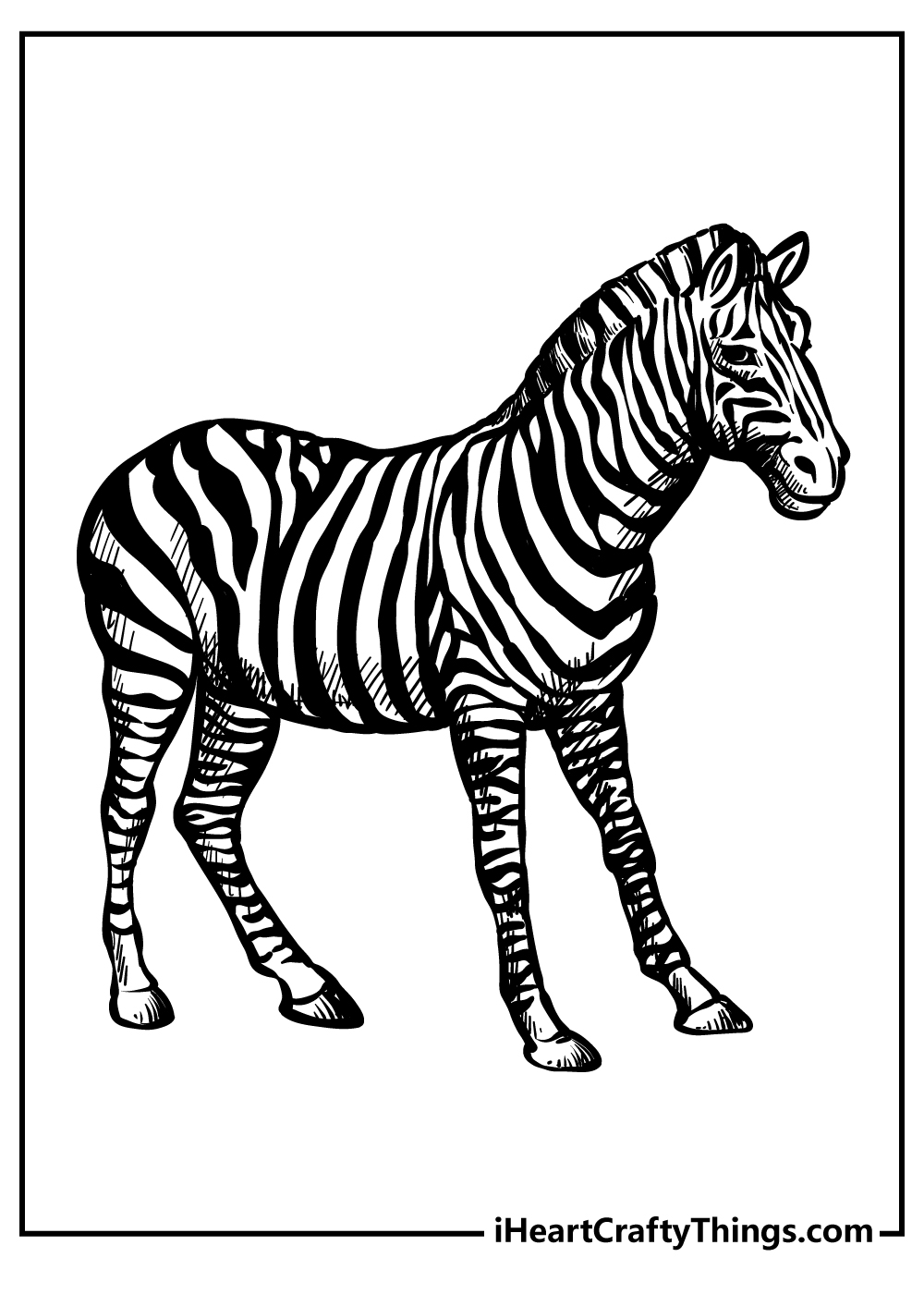 Zoo Animals Coloring Pages – Which will you choose?
This was a wonderful trip to the zoo as we embarked on this collection of free zoo animals coloring pages for kids!
We tried to create a great variety of different animals for you to color in this collection, and we hope you had tons of fun doing so.
If you're hungry for more coloring fun, you can find many more coloring page collections on our website! Many more are coming soon, so keep checking in to never miss out.
As we mentioned earlier, we would love to see some of your finished pages!
You can show off your favorite finished zoo animals coloring pages on our Facebook and Pinterest pages for us to see and admire.