The zebra is one of the most visually striking animals on the savanna, with it's striking black and white striped hair and horse-like appearance they definitely stand out from the crowd!
Black and white would be a bit of a boring color scheme to stick to for these free zebra themed coloring page printables, so this is a great chance to get creative with your colors and make these cute zebras really pop on the page!
Creativity doesn't have to be realistic, so have fun with making these coloring pages as pretty as you can.
These free zebra coloring pages for kids are the next best thing from having a safari in your own house!
Don't forget to share your colorful zebras on our Facebook for us to see! We're looking forward to seeing how creative you can get with these cute zebras.
15 Brand New Zebra Coloring Pages – Free to Print and Color
We have a very cute little zebra for our first coloring page printable! He's trotting along and looking very happy indeed.
His bright mood would look good with some equally bright colors, and maybe a bright, crisp blue for the sky in the background would be a good idea to finish this day scene off nicely.
What bright colors do you think would work nicely for this happy day out?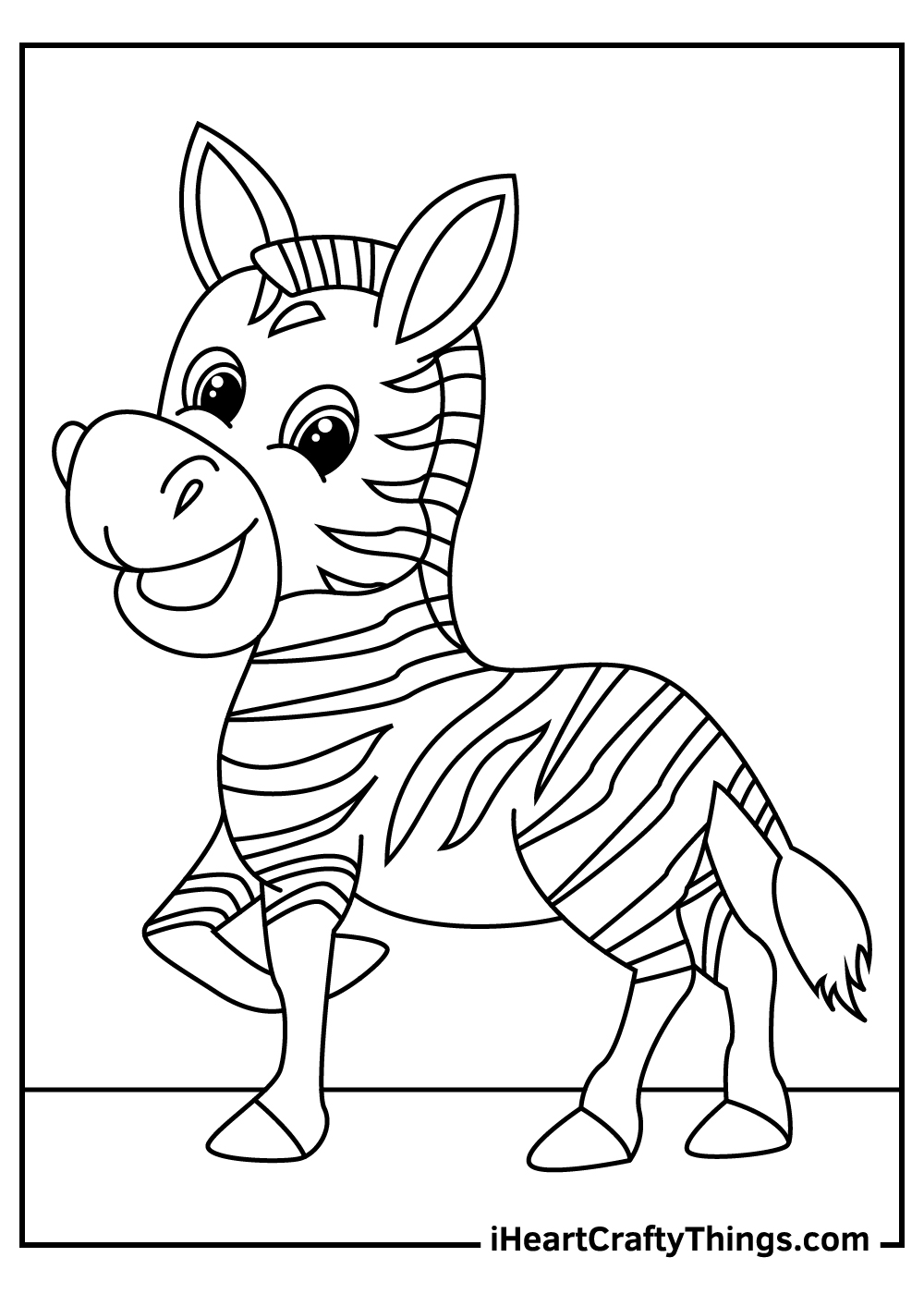 This Zebra coloring page features a zebra on the move. Zebras are eye-catching equines famous for their unique black and white stripes that provide camouflage.
Bring out the beauty of this amazing creature by coloring its distinctive pattern and muscular body.
The zebra's head is turned to the left, as if it is looking at something. What do you think it is? Maybe another zebra, or a lion, or a bird?
You can color this zebra any way you like, or follow a realistic pattern.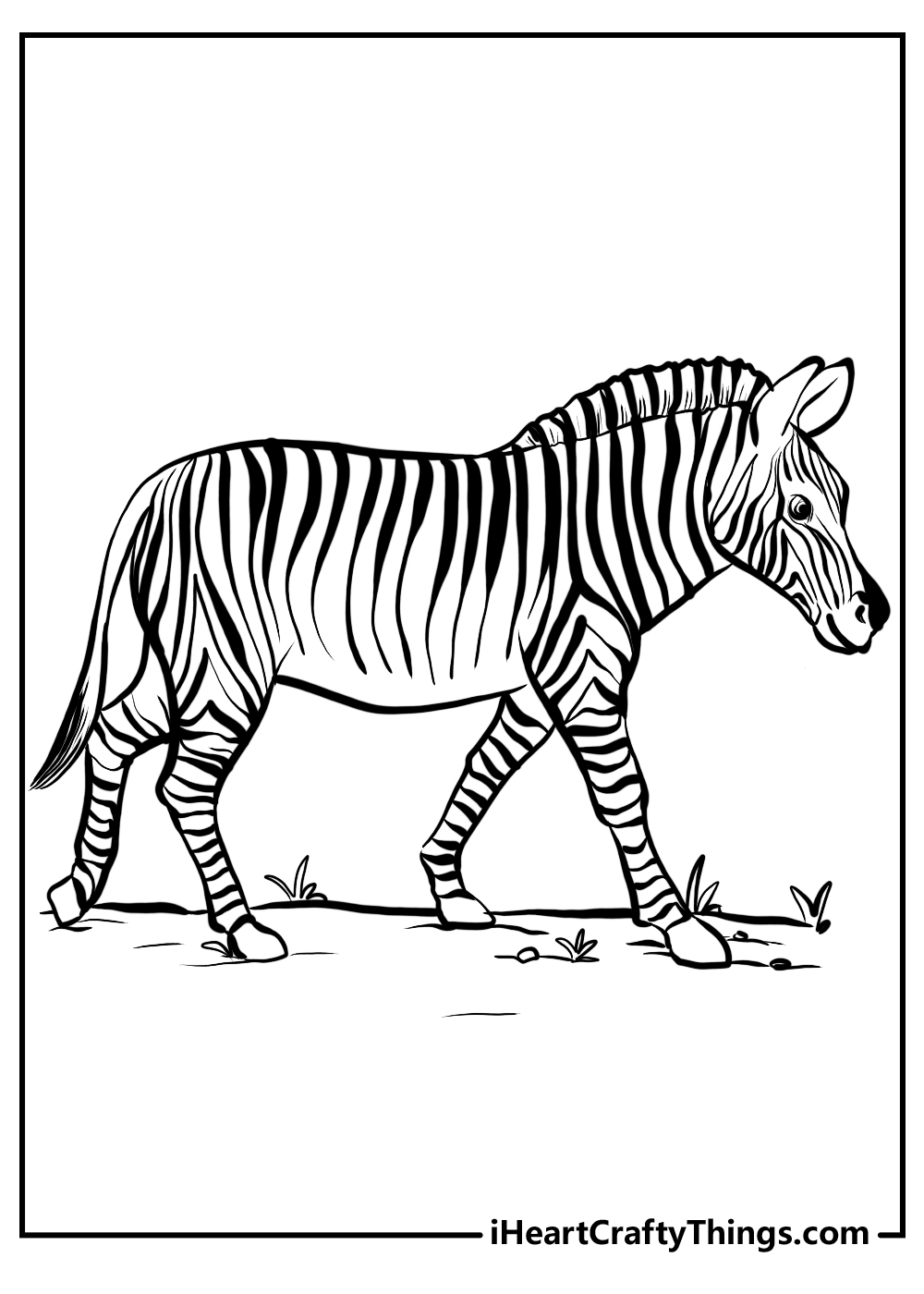 This zebra in this coloring sheet is also looking very happy! It's surrounded by stars, which makes it seem like it's at an animal party or glamorous event.
Maybe you can use your favorite bright colors for his stripes and surround him with vibrant colors. If you have some colored pens you could add some neon colors to really make it seem like a party!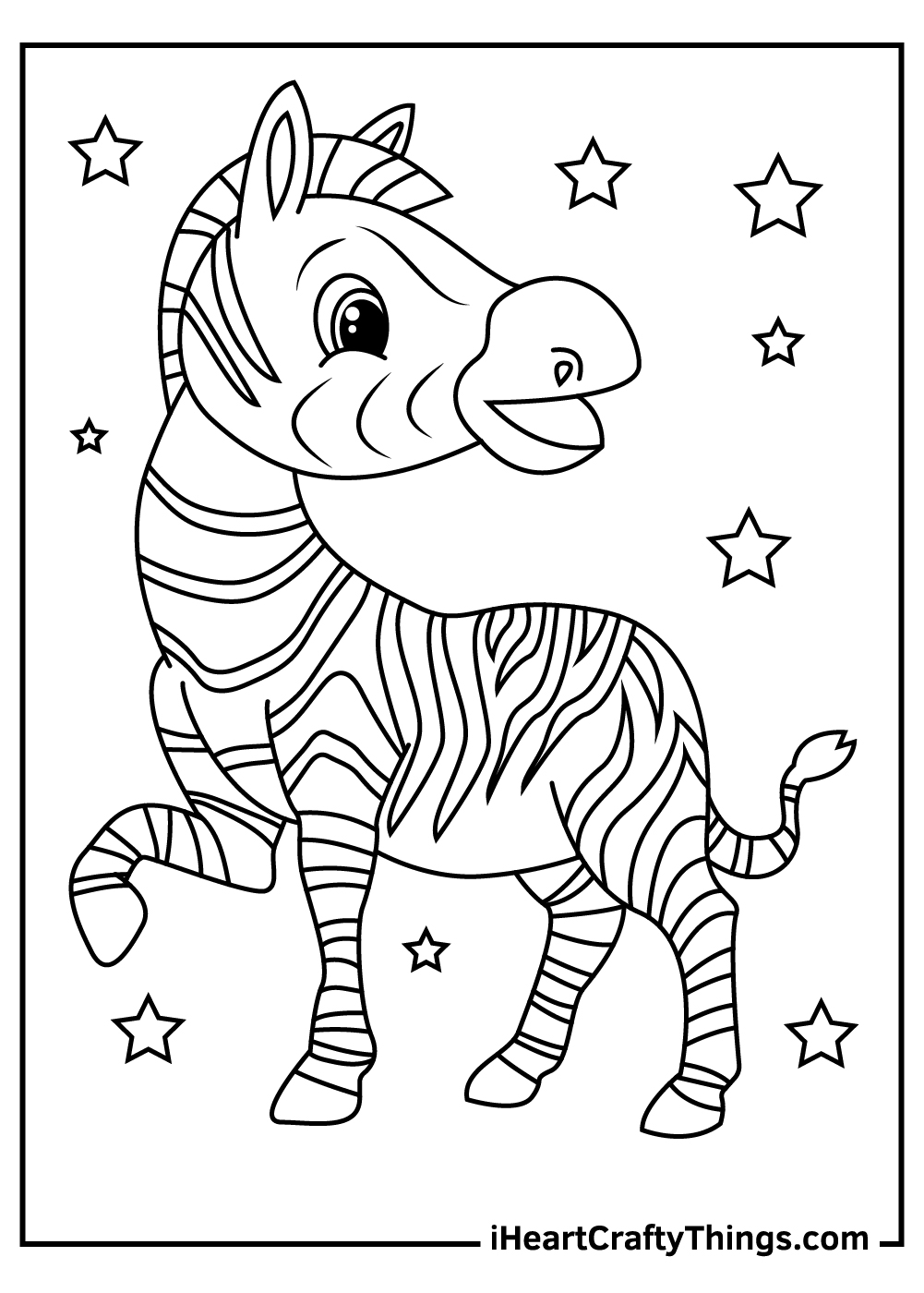 This zebra coloring page is perfect for anyone who loves animals and nature! You can see a beautiful zebra standing in front of a waterfall and some palm trees.
The zebra looks very calm and relaxed, as if it is enjoying the scenery and the fresh air.
This energetic zebra is having a blast on its jungle adventure. Bring its playful spirit to life by coloring its snout, mane and distinctive stripes in fun, vibrant hues.
Surround it with the lush greens of jungle foliage, radiant yellow sunbeams, and the vibrant blues of crashing water.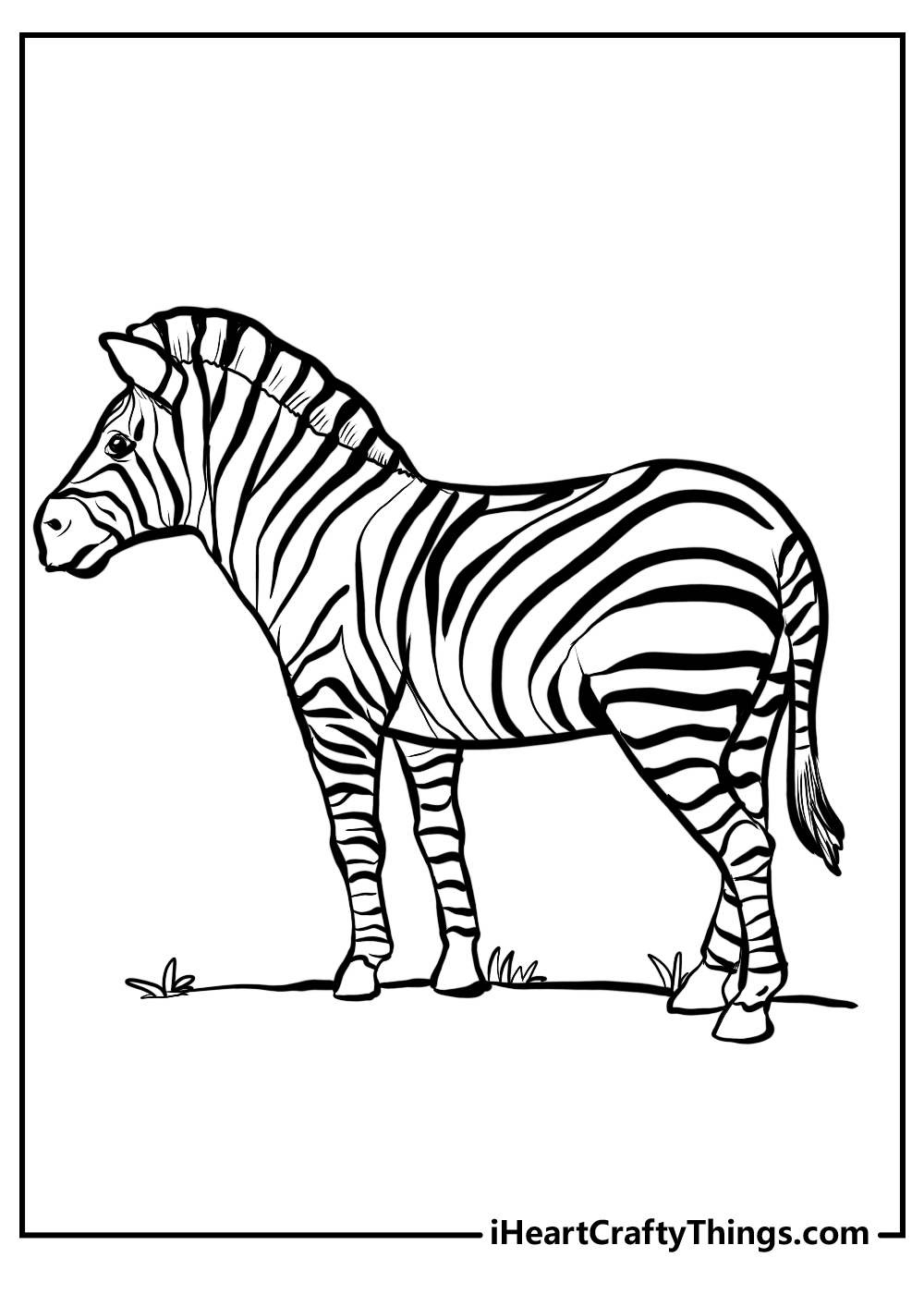 In this coloring page we have a cute zebra looking very proud and content!
This image has a bit of a calmer vibe to it, and maybe you could represent how this zebra may be feeling calm and happy with some cooler greens and blues and contrast it with an orange background to make it seem like a calm sunset.
Here's a zebra that looks like it can barely contain it's excitement! It's throwing it's hooves in the air as if it just heard some great news.
For this coloring page, some brighter colors, maybe some reds, pinks and yellows, would help give off a happy and exciting feeling, don't you think?
How will you share in the excitement for this printable?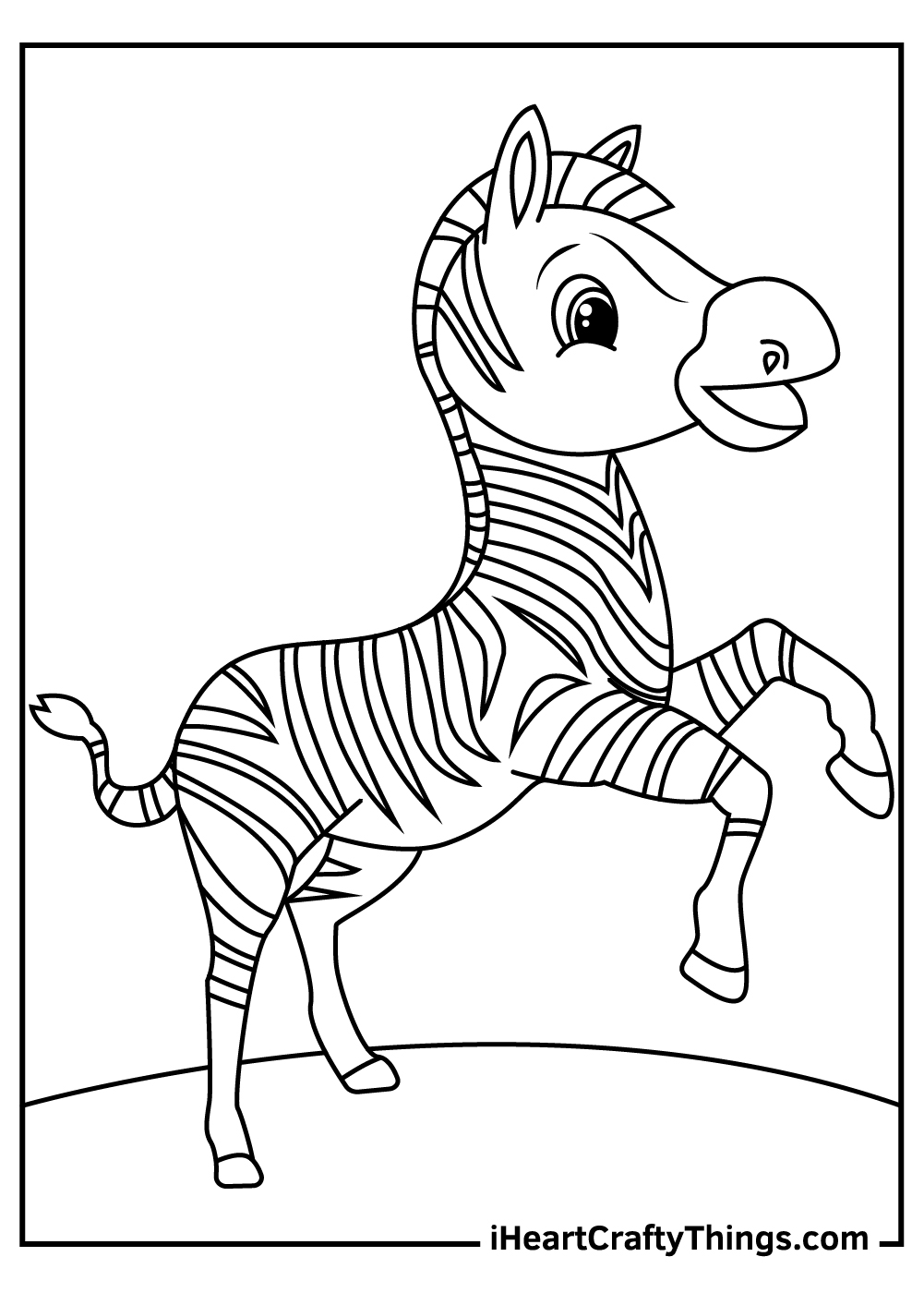 Look at this sweet zebra coloring page! It's one of the cutest ones on our website.
You can make this zebra coloring page even more lovely by using color, red or green, orange, or pink.
For the background, you can use some bright and cheerful colors to create a happy and fun atmosphere.
You can use some blue for the sky, some green for the grass, and some yellow for the sun. You can also add some details, such as birds, butterflies, or rainbows.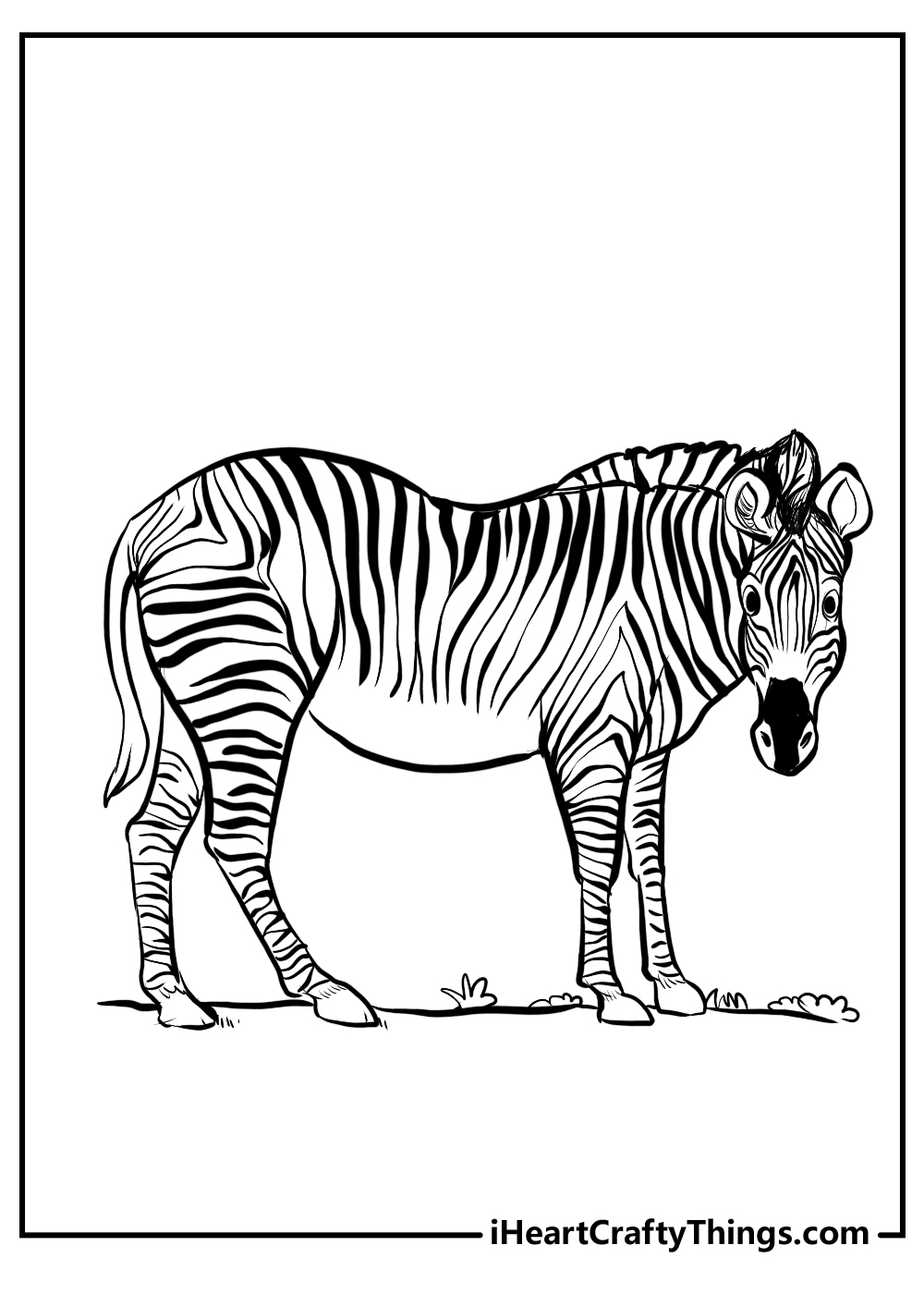 This adorable zebra in the next coloring page printable is also having a happy day judging by the stars surrounding it!
There's a warm feeling radiating from this coloring sheet, so some warmer colors could help to give this image a cozier feeling to match the cute little zebra posing!
What shades will you use to convey this?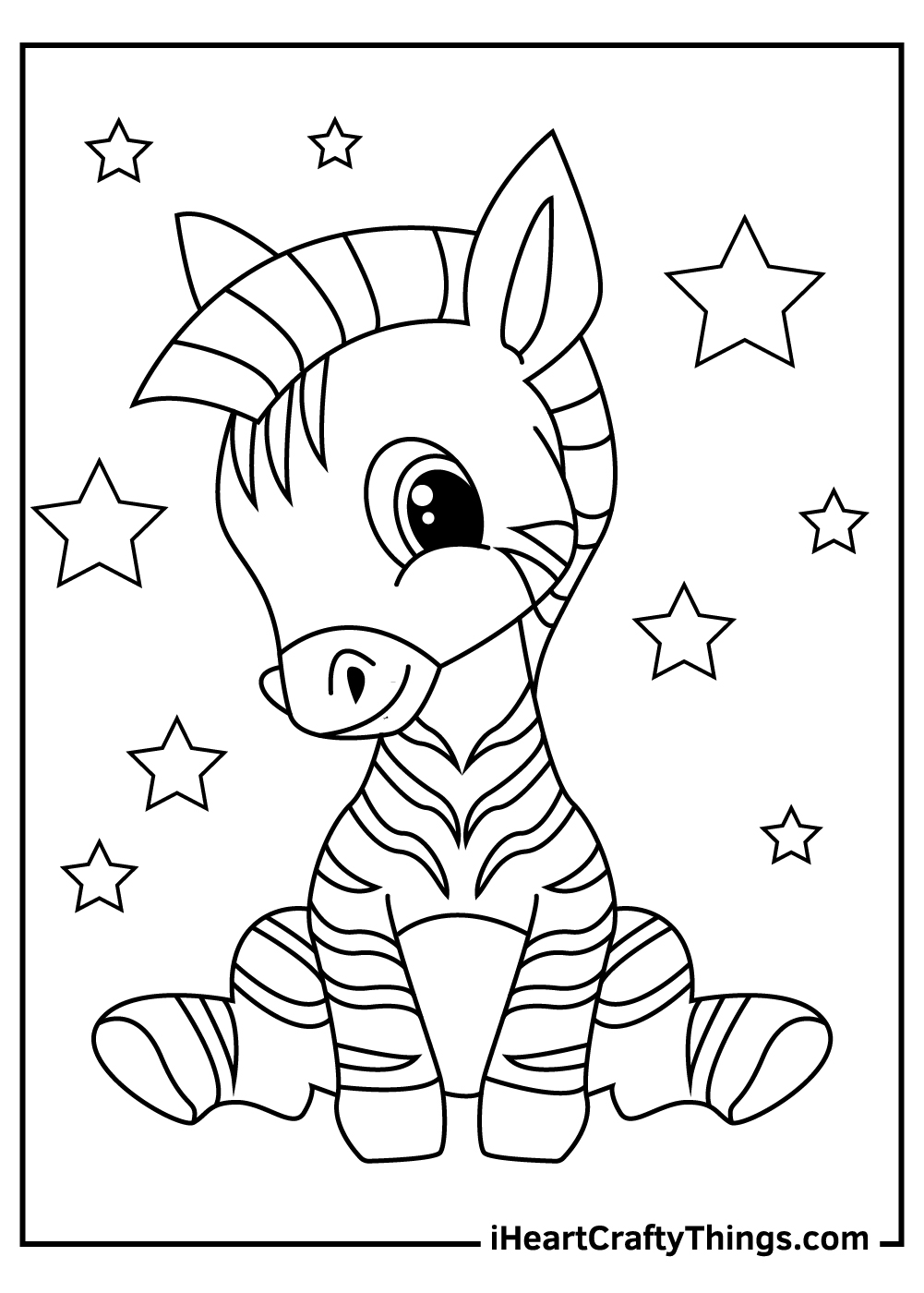 This little guy is sitting on his back legs in this coloring page, almost as if he wants a treat like a puppy! Can you imagine what it would be like to have a zebra as a pet?
For this coloring page I'm thinking rich blues, purples and greens for his stripes, but what colors come to mind for you with this image?
Be sure to show us on our Facebook page how you decide to bring this zebra to life with color!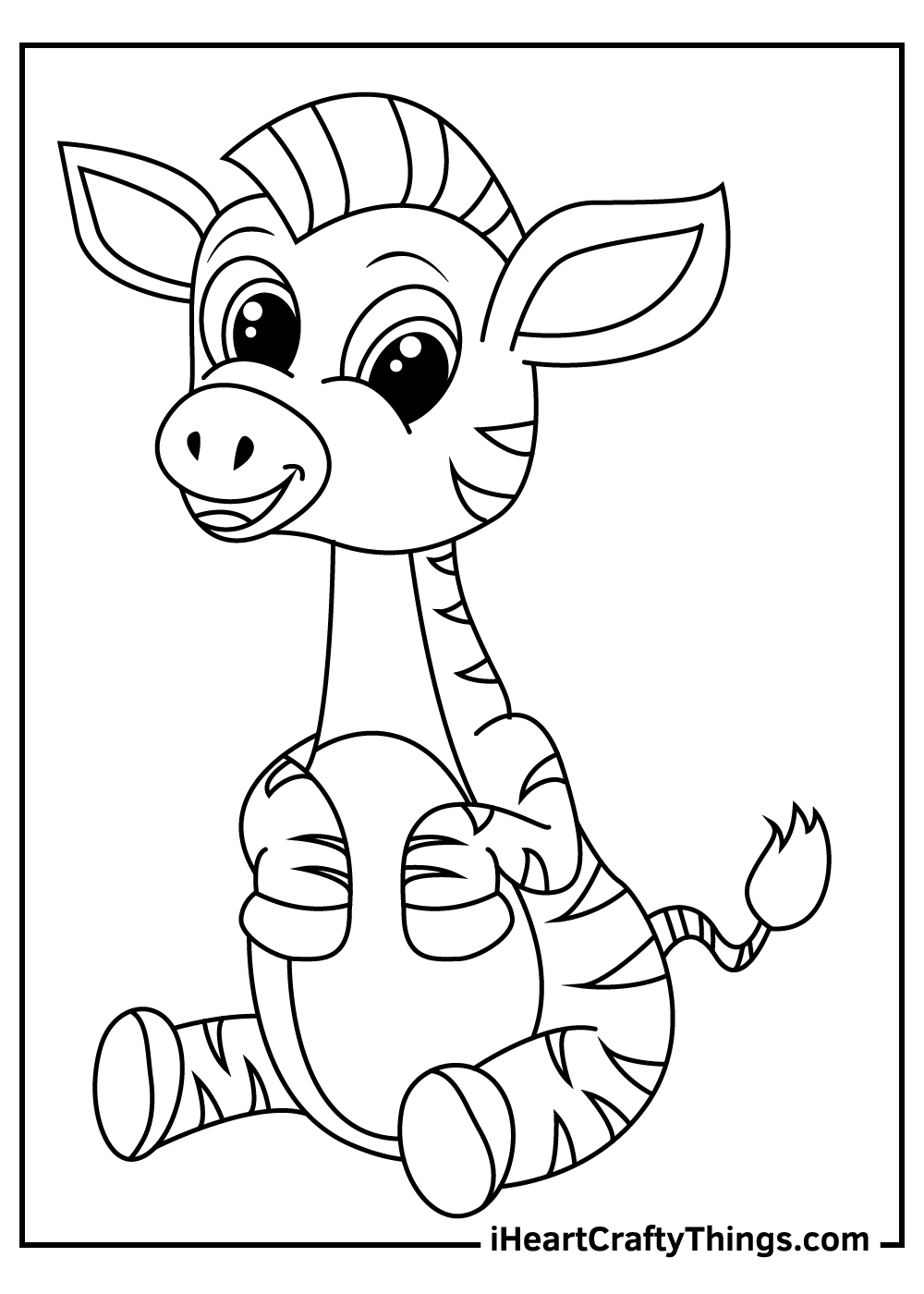 Wow, look at this incredible zebra coloring page! This zebra is galloping fast on a wide open field.
You can see how much it loves to feel the wind and see new places by its joyful and adventurous expression.
You can make this zebra coloring page even more stunning by using your creativity and imagination.
You can use the classic black and white, or try some different colors for the stripes. How about some orange and white, or some blue and black? You can make your zebra as awesome as you want.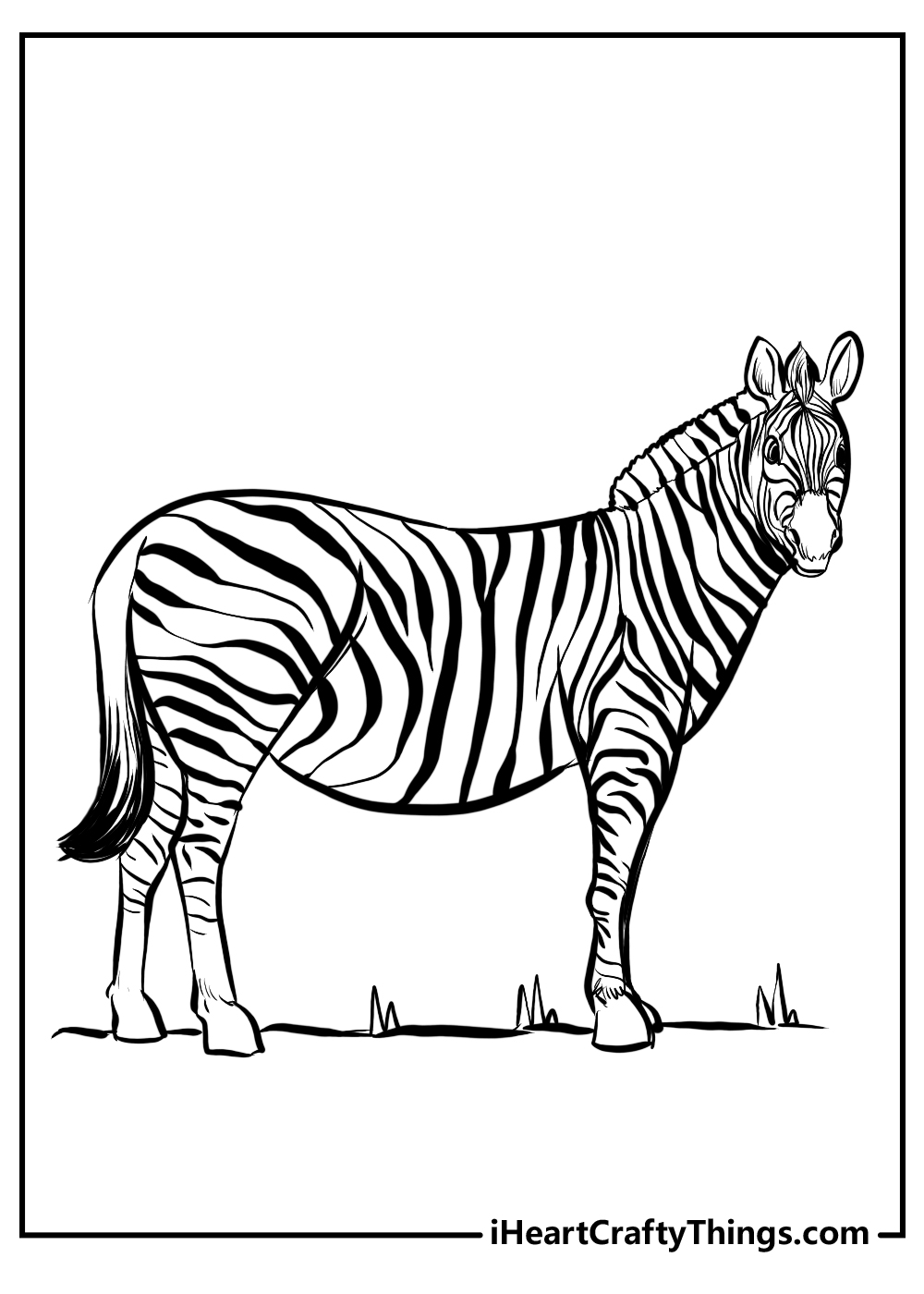 The zebra in this coloring page sheet make me think of a stuffed animal with it's cute, short little legs.
With this in mind, I think it would look really cute with some lighter yellow for the body and maybe some duller blues for the stripes to complete the effect. What colors will you choose for this printable?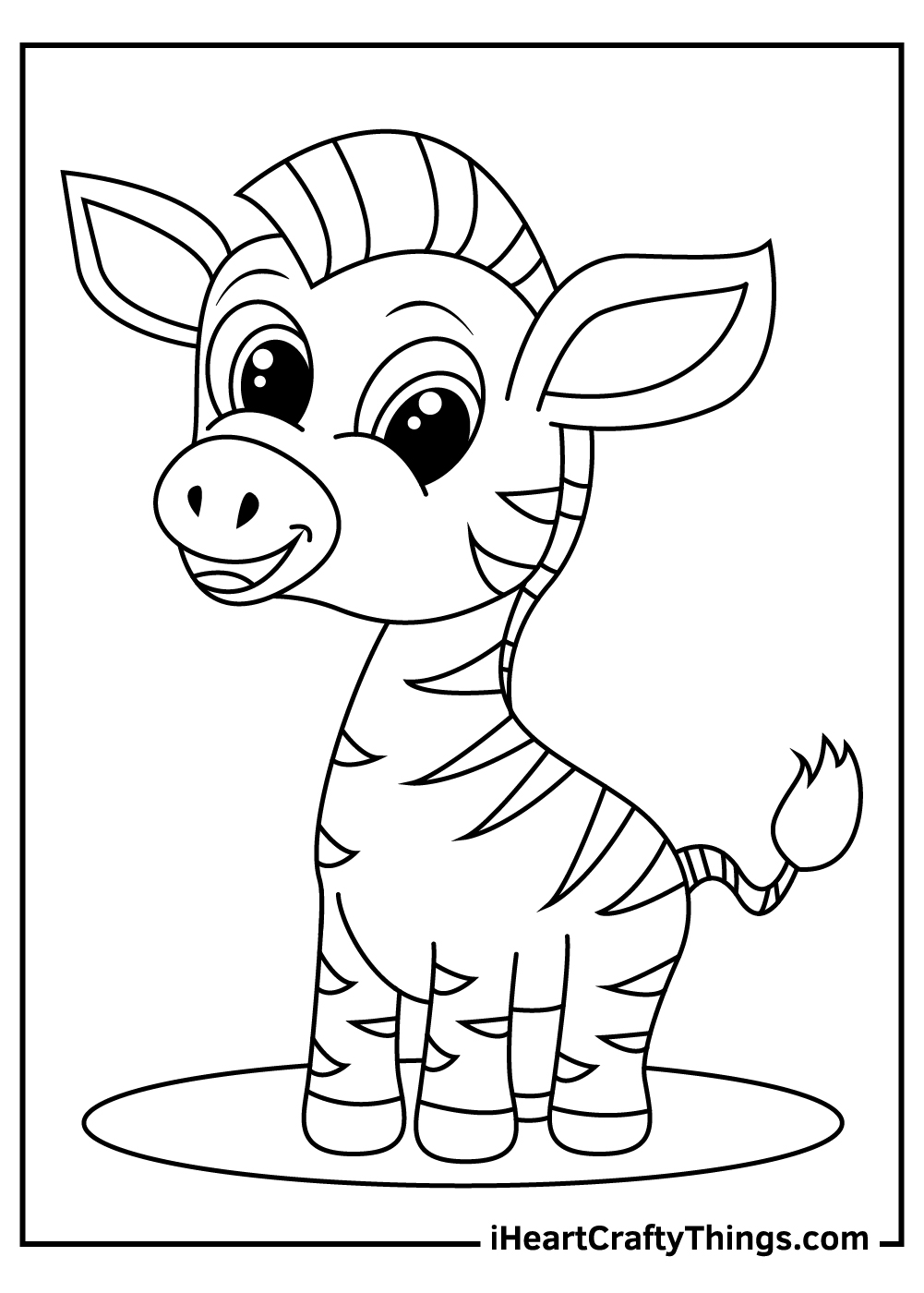 For this next zebra coloring page, we have another happy and smiling zebra for you to color in!
For a zebra looking as excited as this one is, don't you think coloring it in with bright, cheerful tones would look really pretty for this zebra?
Maybe you could use some complimentary colors for the stripes to make the colors pop.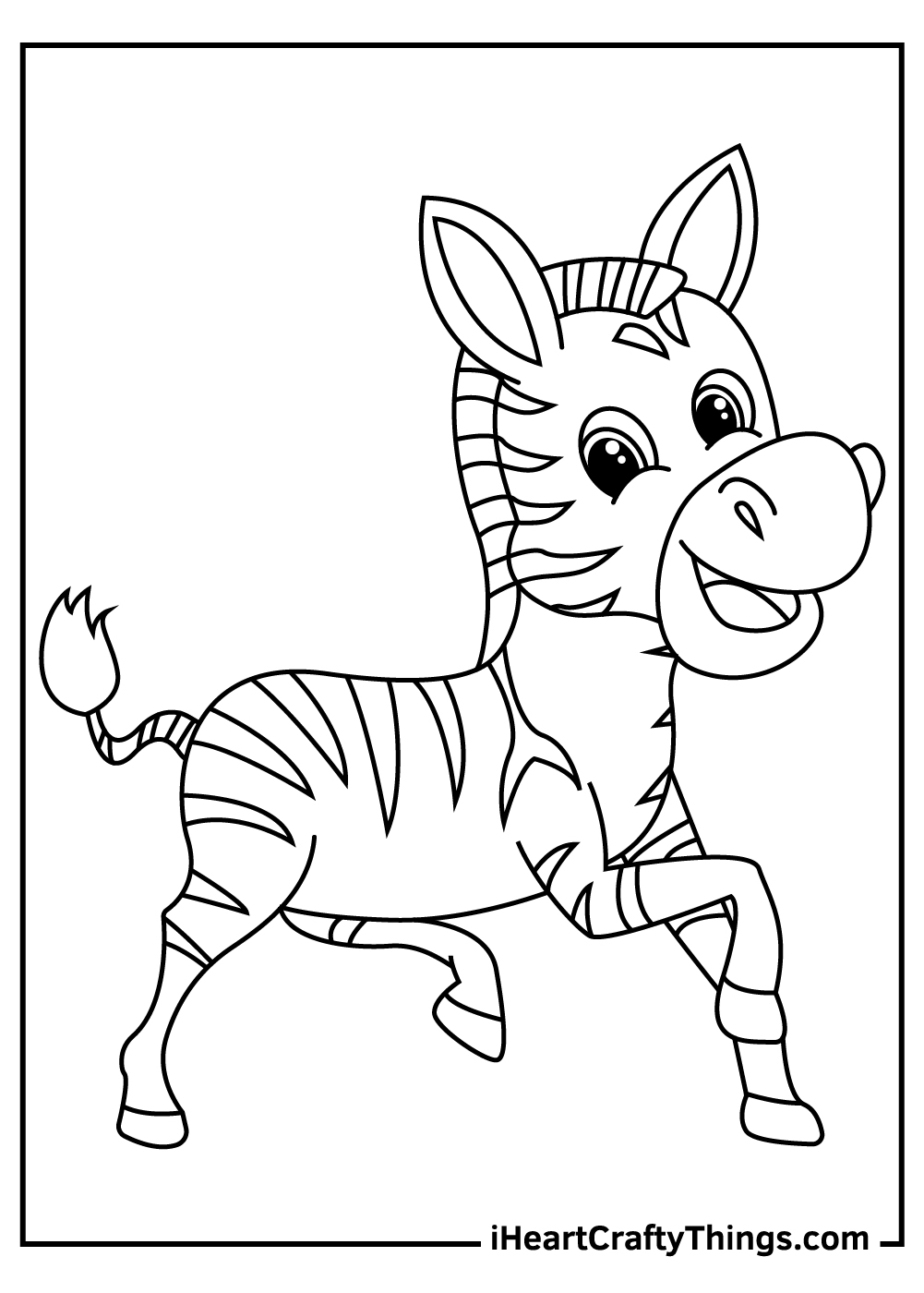 This cute little zebra is also sitting in a way that I would expect a puppy to be sitting! For this coloring page, there's a vibe of calmness and happiness as this zebra seems to be having a relaxing day.
A deep blue background and cooler colors for this zebra would really radiate a relaxing atmosphere.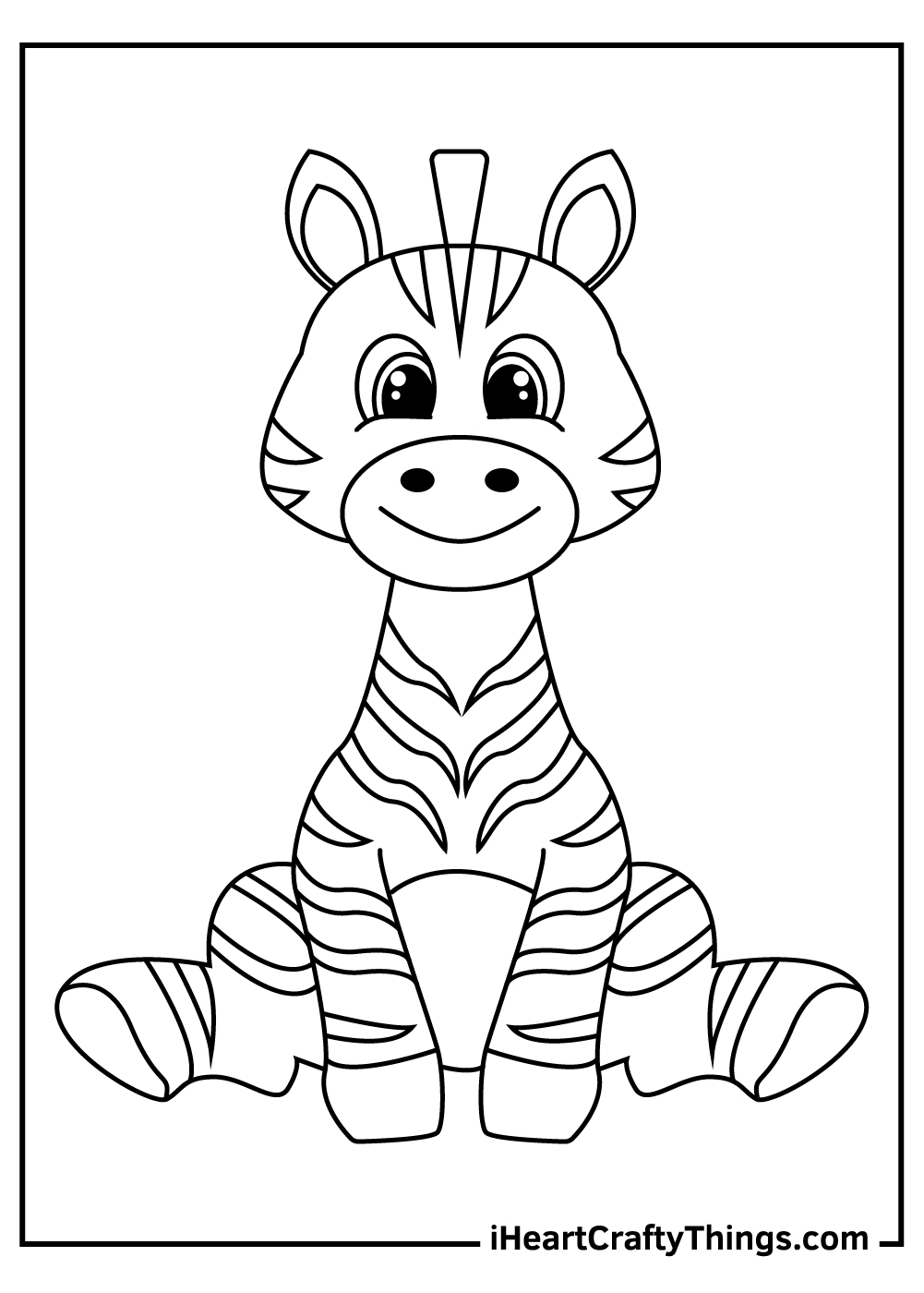 For the final zebra coloring sheet printable we have an opportunity for an explosion of color and creativity!
We have three cute zebras for you to color in for this one, and it looks really cool having the zebra stripe pattern for the background!
Don't you just feel like going all out with your favorite colors for this image? You could print several copies and try out different crayons, pencils and paints and really experiment.
Maybe you can try mixing mediums to really bring this picture to life!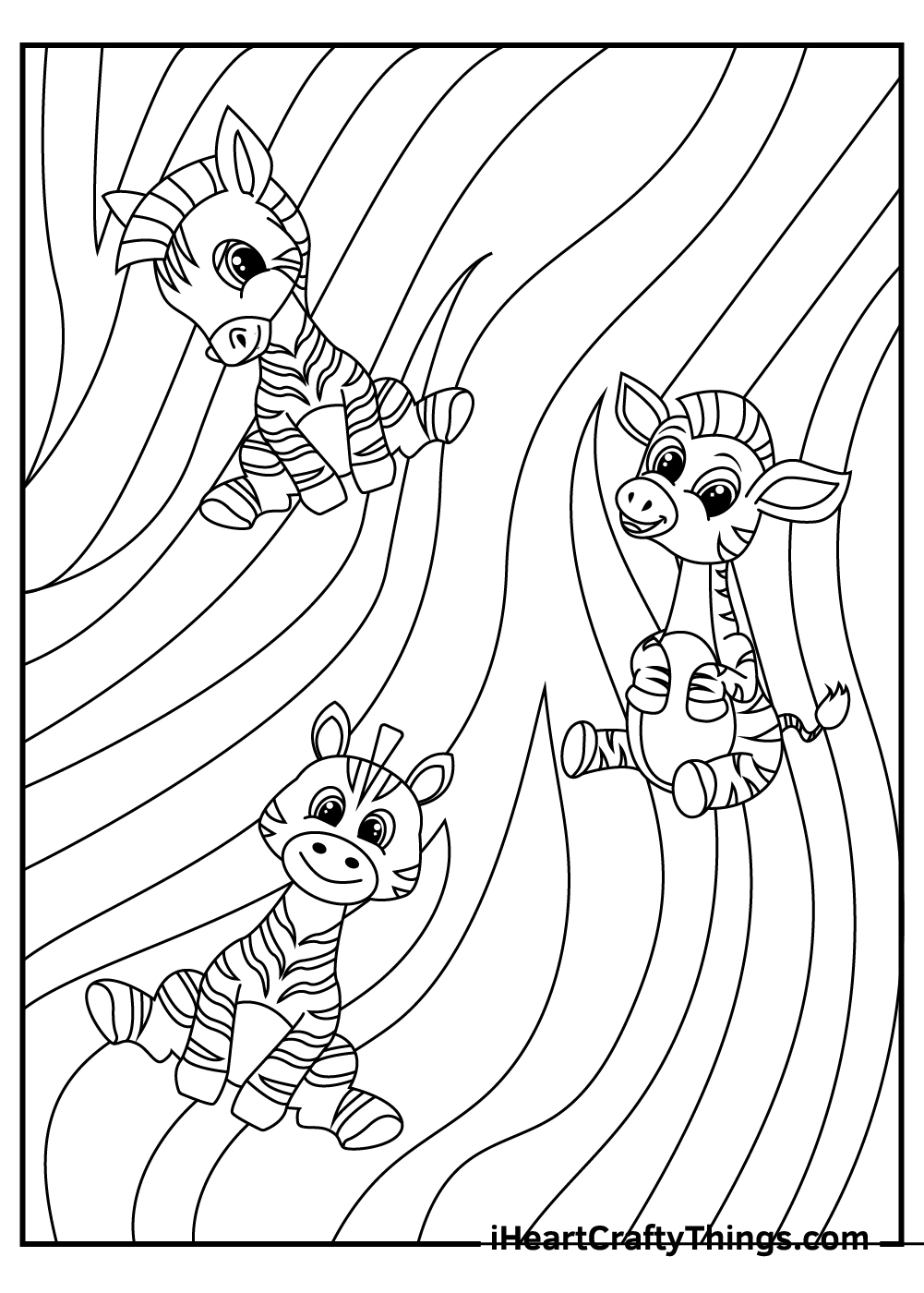 How lovely is this Zebra coloring page? You can see how much it loves to be surrounded by beautiful and fragrant flowers by its content and relaxed expression.
I would use color red, gold, brow, yellow, or black to color his body, you can use the classic black and white, or try some different colors for the stripes.
For the background, you can use some vibrant and cheerful colors to create a lively and joyful atmosphere.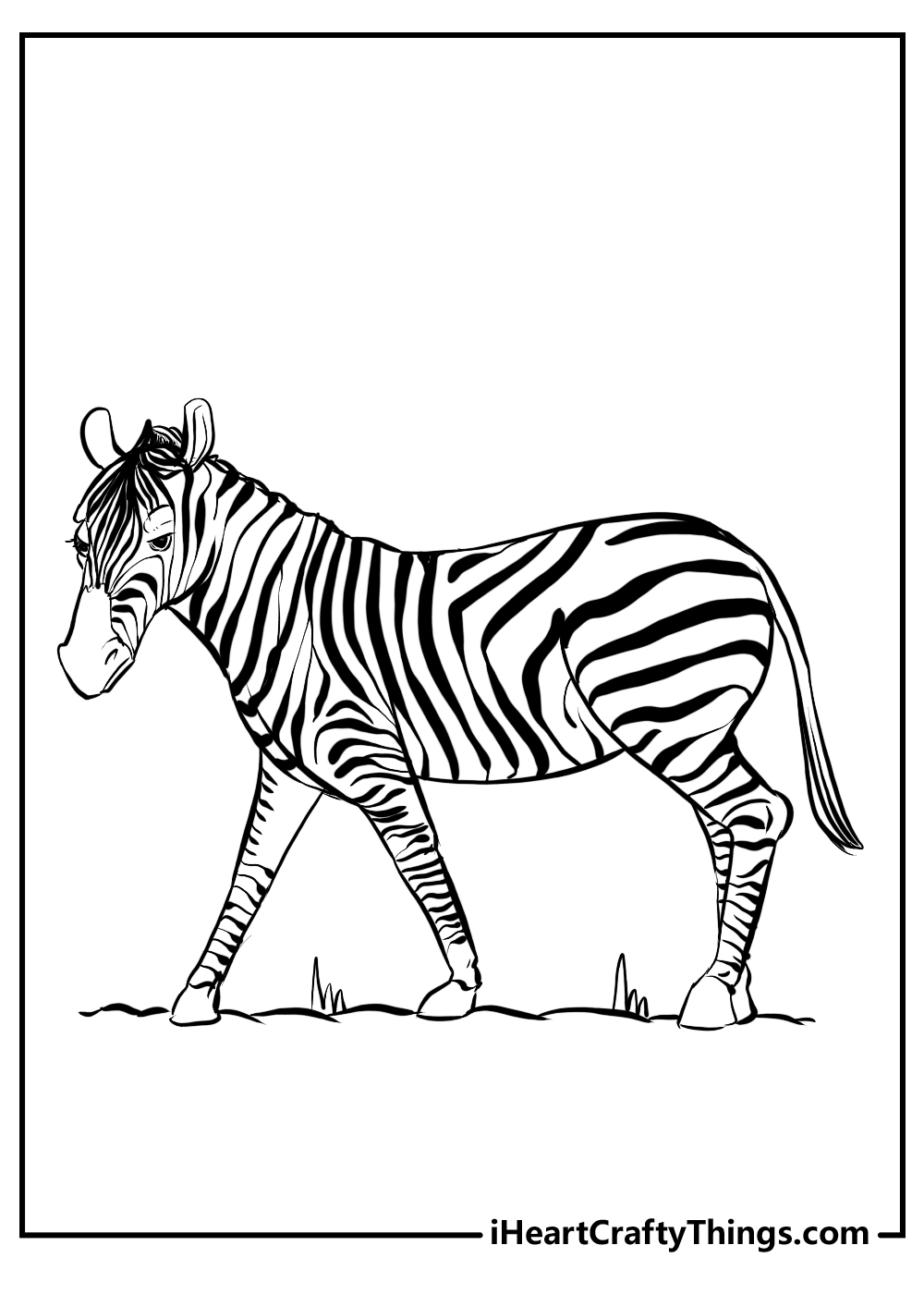 Zebra Coloring Pages – Which will you choose?
Hopefully you had a wild time with these cute zebra coloring pages! Remember that all of our coloring printables are completely free to print and have fun with, so why not print several copies to experiment with and give to your friends to enjoy?
Be sure to like and share our Facebook page; we have tons of free, fun coloring page printables for you to enjoy and you don't want to miss out on the fun!
Also, we really love to see how you all got creative with these coloring pages, so please go ahead and share your creations with us on our Facebook page. We can't wait to see the stripy designs you chose for these zebra coloring pages.