Mice are definitely some of the cutest critters that you'll find around you. Whether they're living in a mousehole in your house, starring in a cartoon or living as a cute pet, these little rodents are usually present in some shape or form!
This collection of free mouse coloring pages for kids are great to have some cute coloring fun with some adorable mice!
You're sure to have some wonderful little adventures with the mice you're about to color in.
There are some unique scenarios in these mouse coloring printables, so to keep up the variety you could try some different mediums when coloring!
Paints, coloring pens and pencils can be a great way to add some more intense and bright colors to your coloring.
Once you've finished coloring your favorite mouse coloring sheets, please share your colorful creations to our Facebook page. We can't wait to see your cute and colorful mice!
10 Brand New Mouse Coloring Pages – Free to Print and Color
Our first image in this collection of free mouse coloring pages for kids shows a cool little mouse having a fun day on the beach!
For this fun and bright image, I would use a lovely light blue for the sky and some yellows for the sand. This would really finish off this fun day at the beach for this chilling mouse.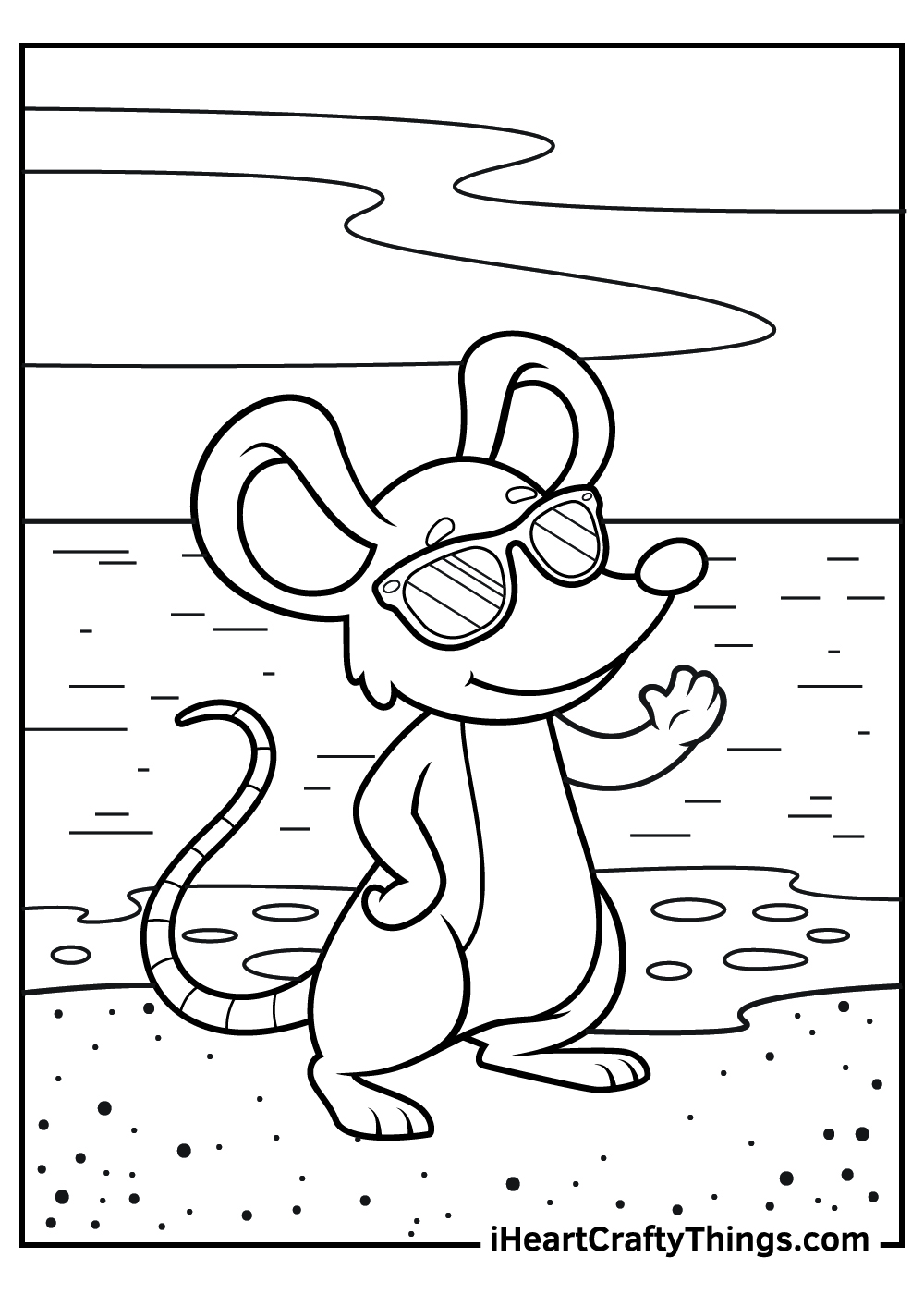 The spotlight is on another mouse friend in this next mouse coloring sheet.
It would really bring the focus to this mouse if you colored in the circle he's in a bright yellow and kept the background darker for a spotlight effect.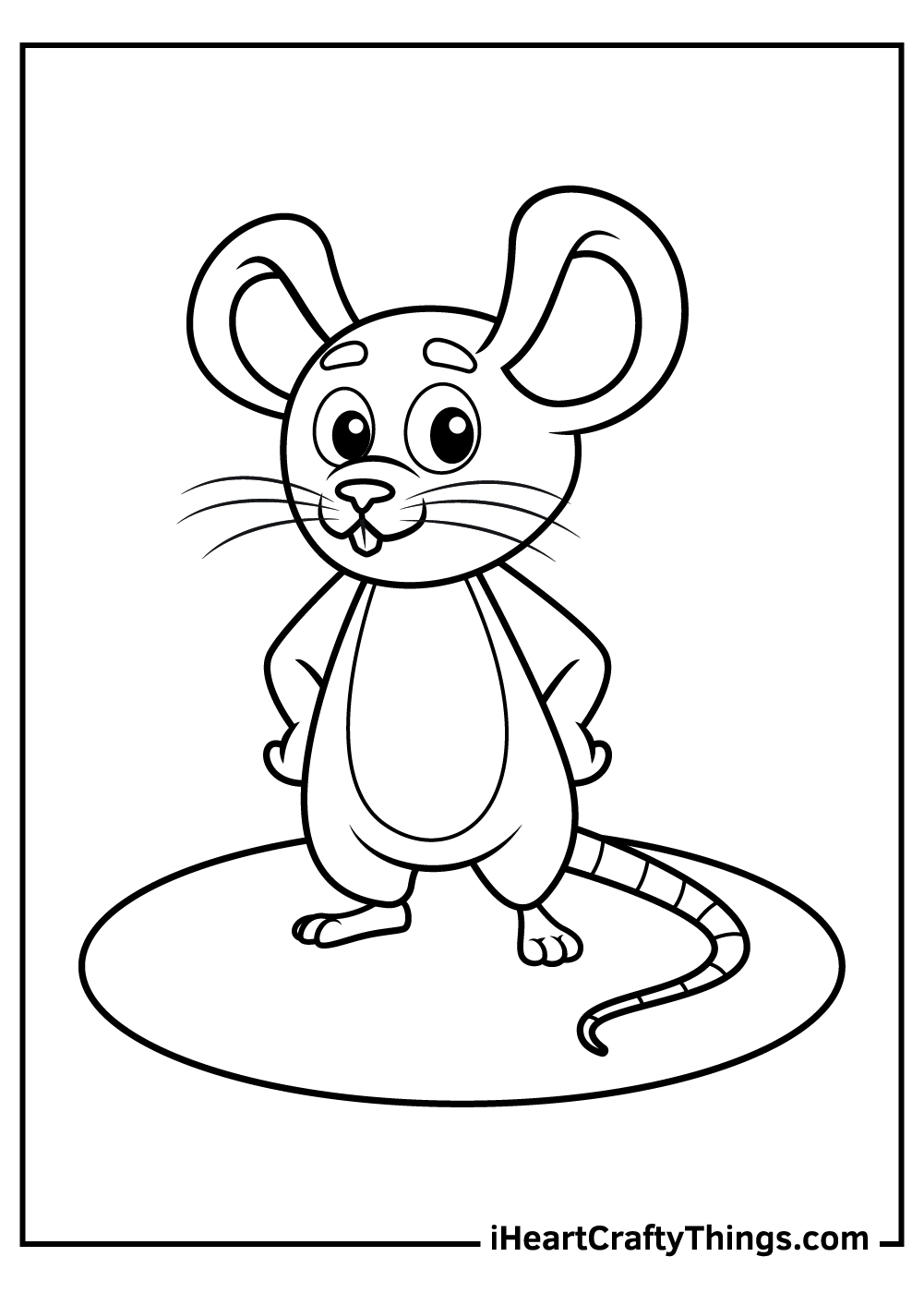 It's time to get out your umbrella for this rainy mouse coloring page! This mouse is standing under his umbrella, but he's looking happy despite being caught in the rain.
For this image, I would use some darker colors to fit in with the theme of a grey, rainy day.
How will you color in this mouse printable?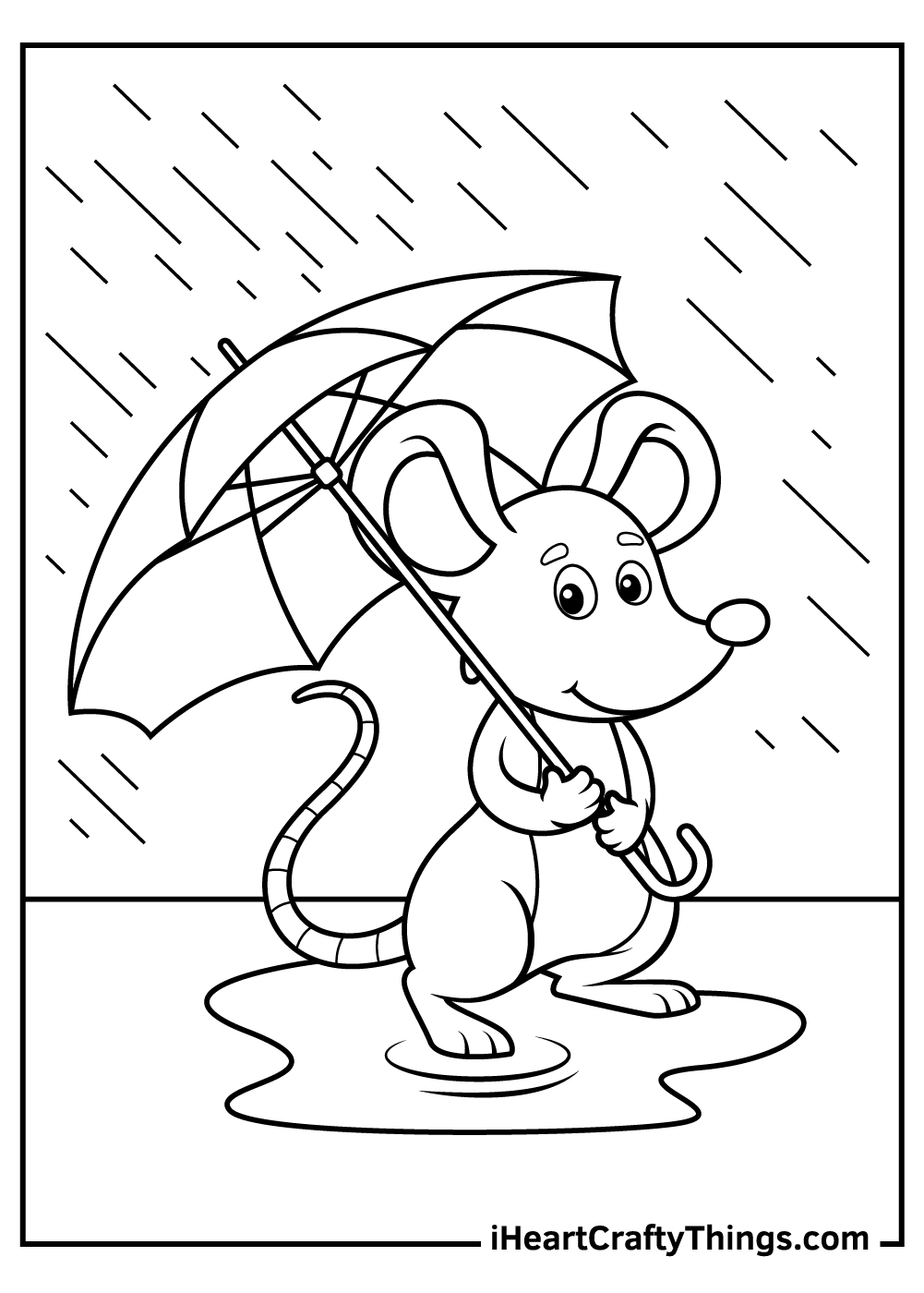 This next mouse coloring sheet shows a cute mouse enjoying a snack in the great outdoors.
There is a great opportunity for some lovely and vibrant greens along with some colors of nature for this image.
I would use a nice light blue for the sky to finish off the feeling of a beautiful day outside.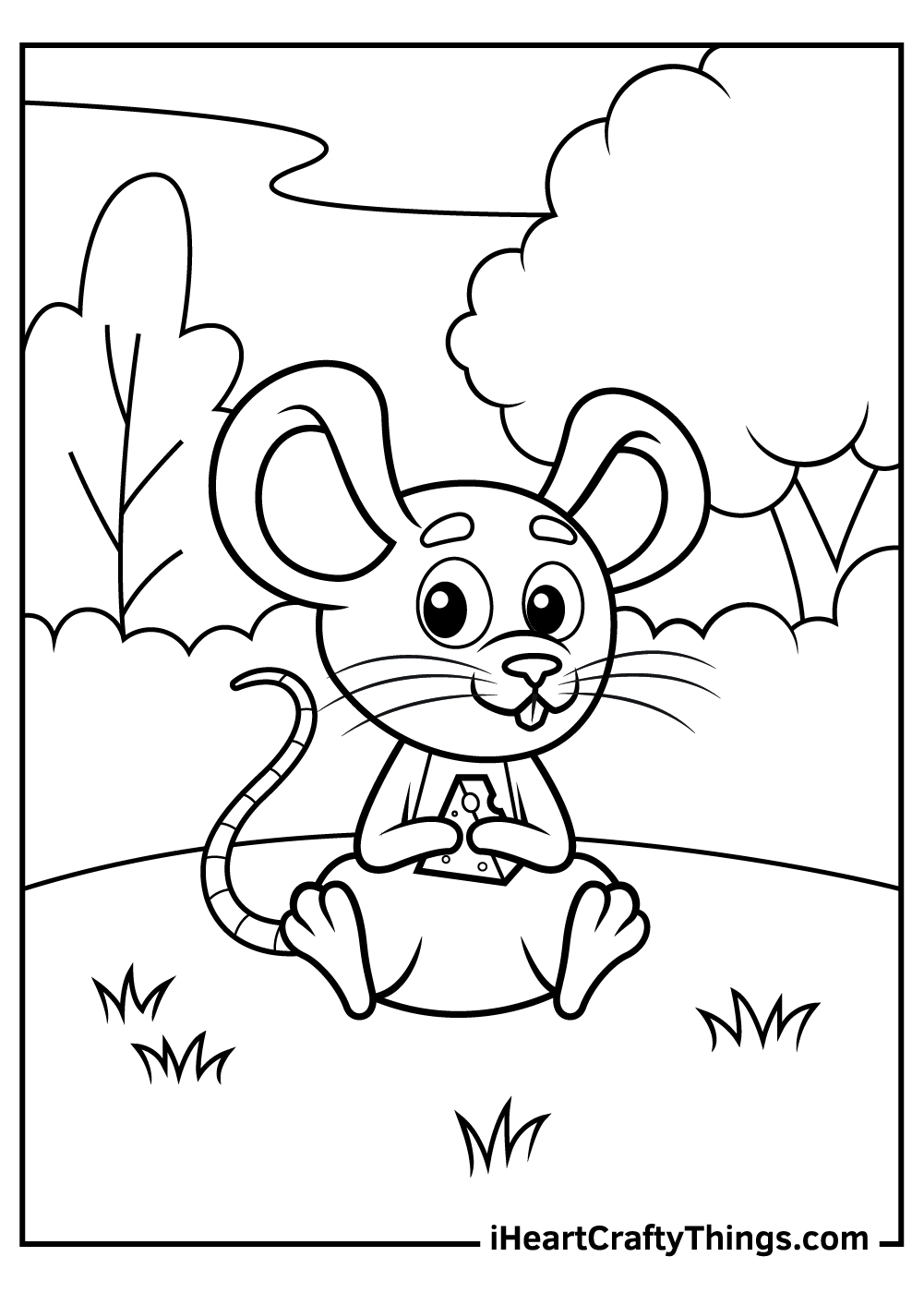 It looks like a wonderful Spring day outside for this mouse printable!
You can add some of your favorite bright colors for the flowers and plants on the background for a splash of beautiful color. I would color in the flower a beautiful bright red, but what color will you use?
This next mouse coloring page seems to show a mouse having a bubble bath! There are plenty of circles for the background of this image, so if I were to color in this image I would use a blue color scheme.
You could do this by using as many shades of blue as you can for the bubbles, but it would look really cool no matter what colors you decide on!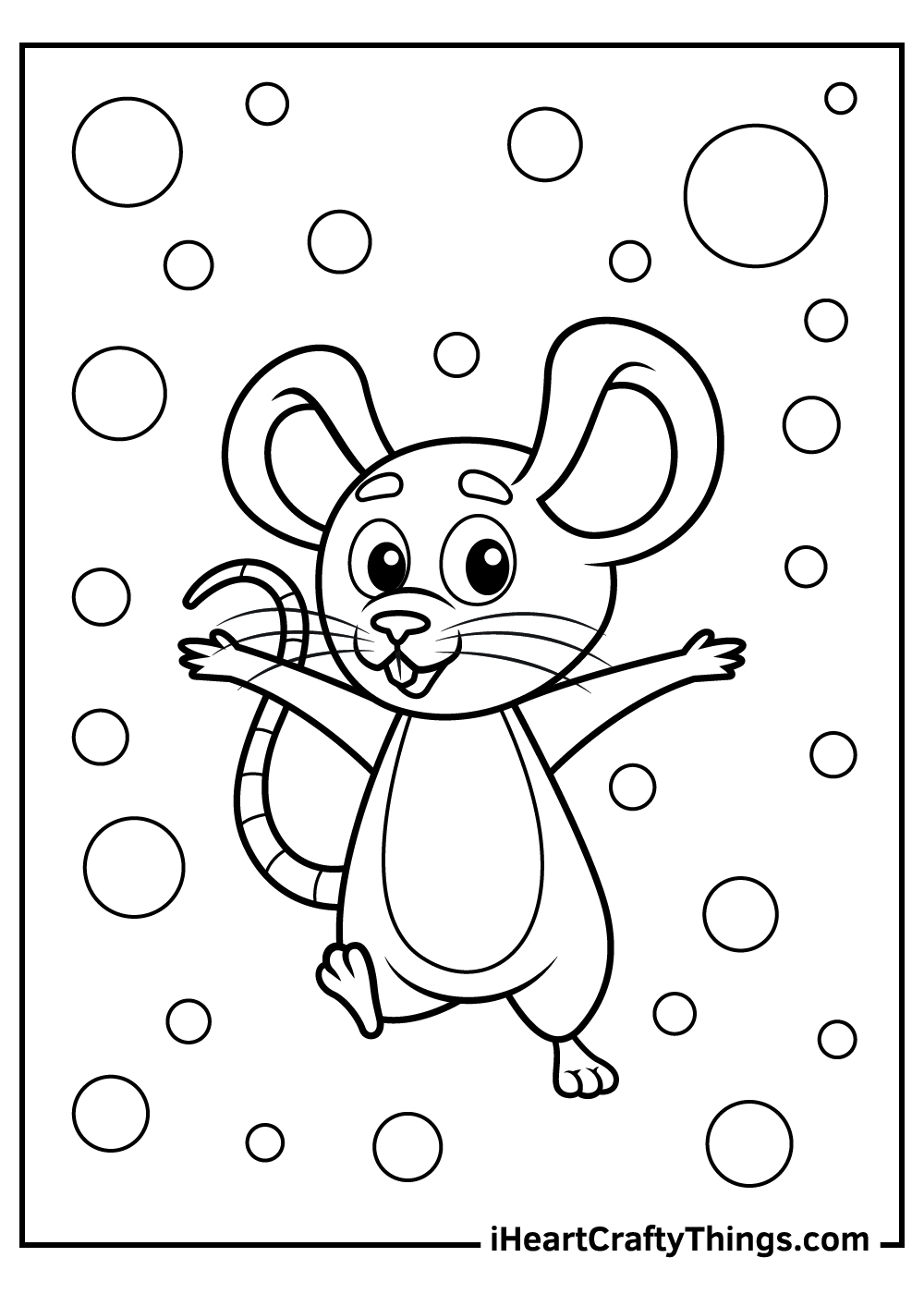 Our next free mouse coloring sheet looks like a poster starring a mouse!
The word mouse is in bold letters, and you could try to make each letter a different color to give this mouse coloring page a fancy look. Which of your favorite colors will you use for this page?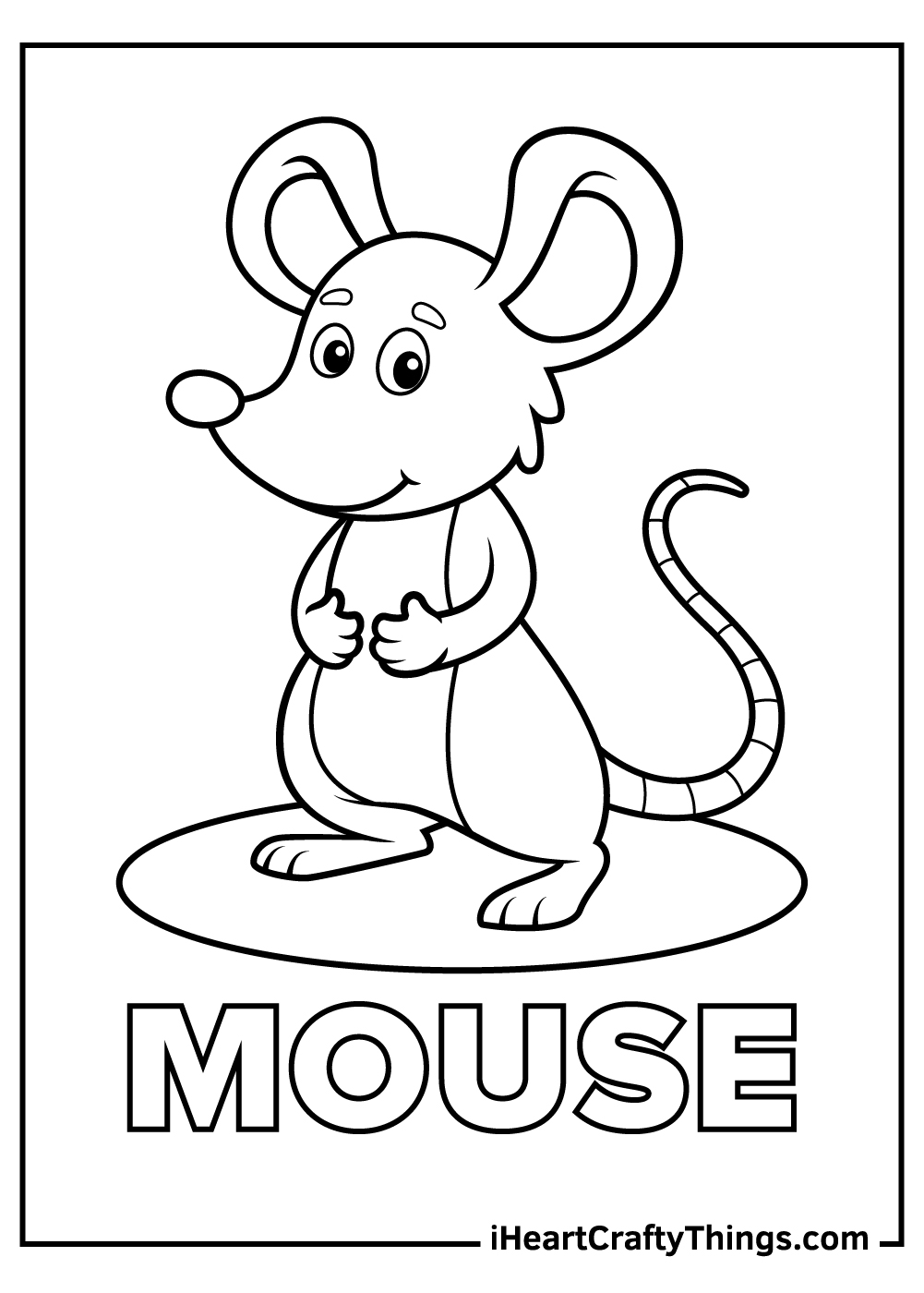 The happy looking mouse in this mouse coloring printable is surrounded by so many stars!
I think it would look wonderfully bright and colorful to color in all of the stars bright yellow with a darker background for a colorful explosion.
You could also use pretty much any combination of colors for the stars and it would be a really striking image!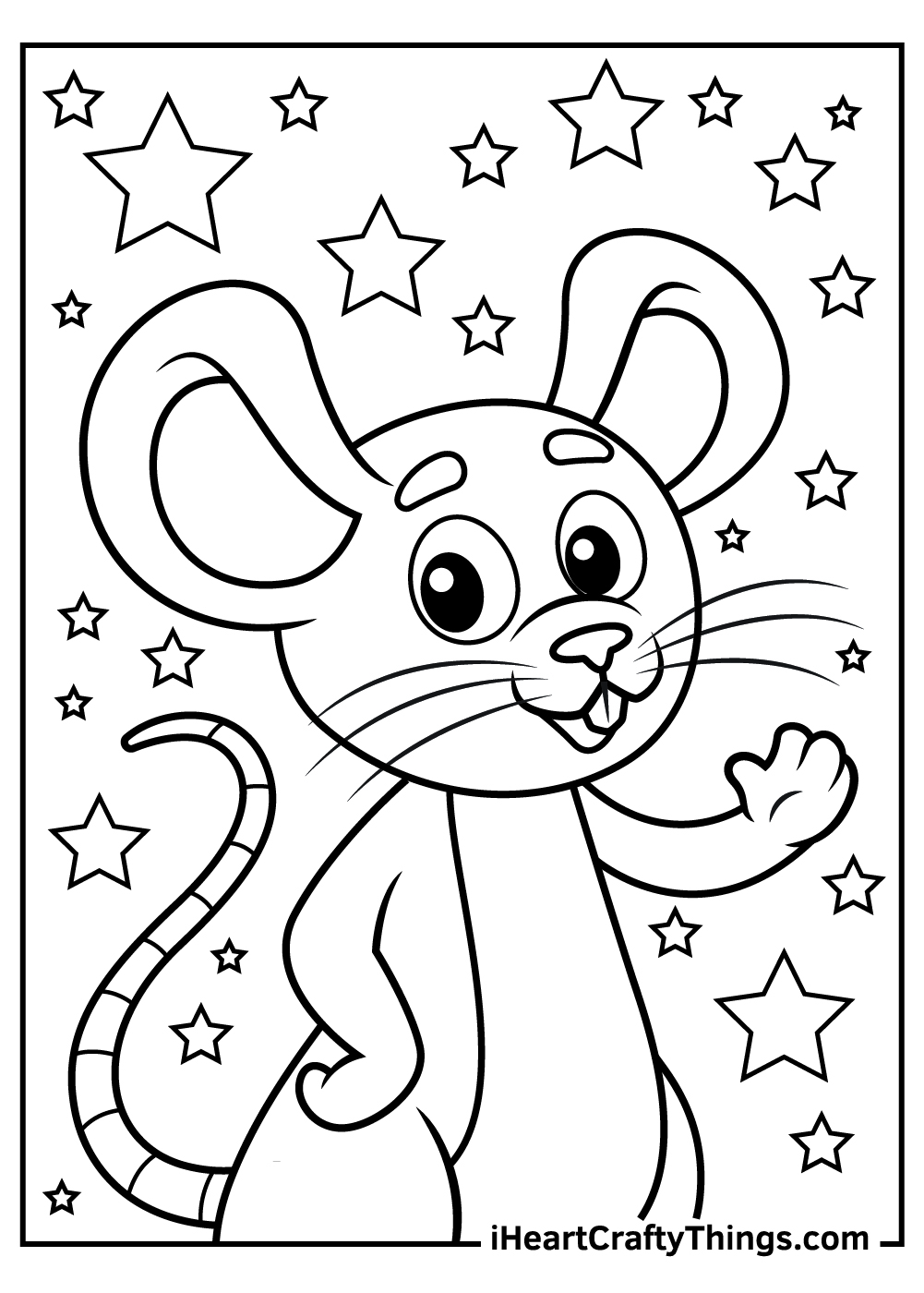 It's M for mouse in this next mouse coloring page! The mouse with this giant M looks really pleased to be the focus of attention.
It's a beautiful day outside in this printable, so I would use some bright and cheery colors for the sky and the sun to finish off this happy picture!
You could also use your very favorite color for the giant M to make this page even more personalized for you. What color will you use to finish off this mouse coloring printable?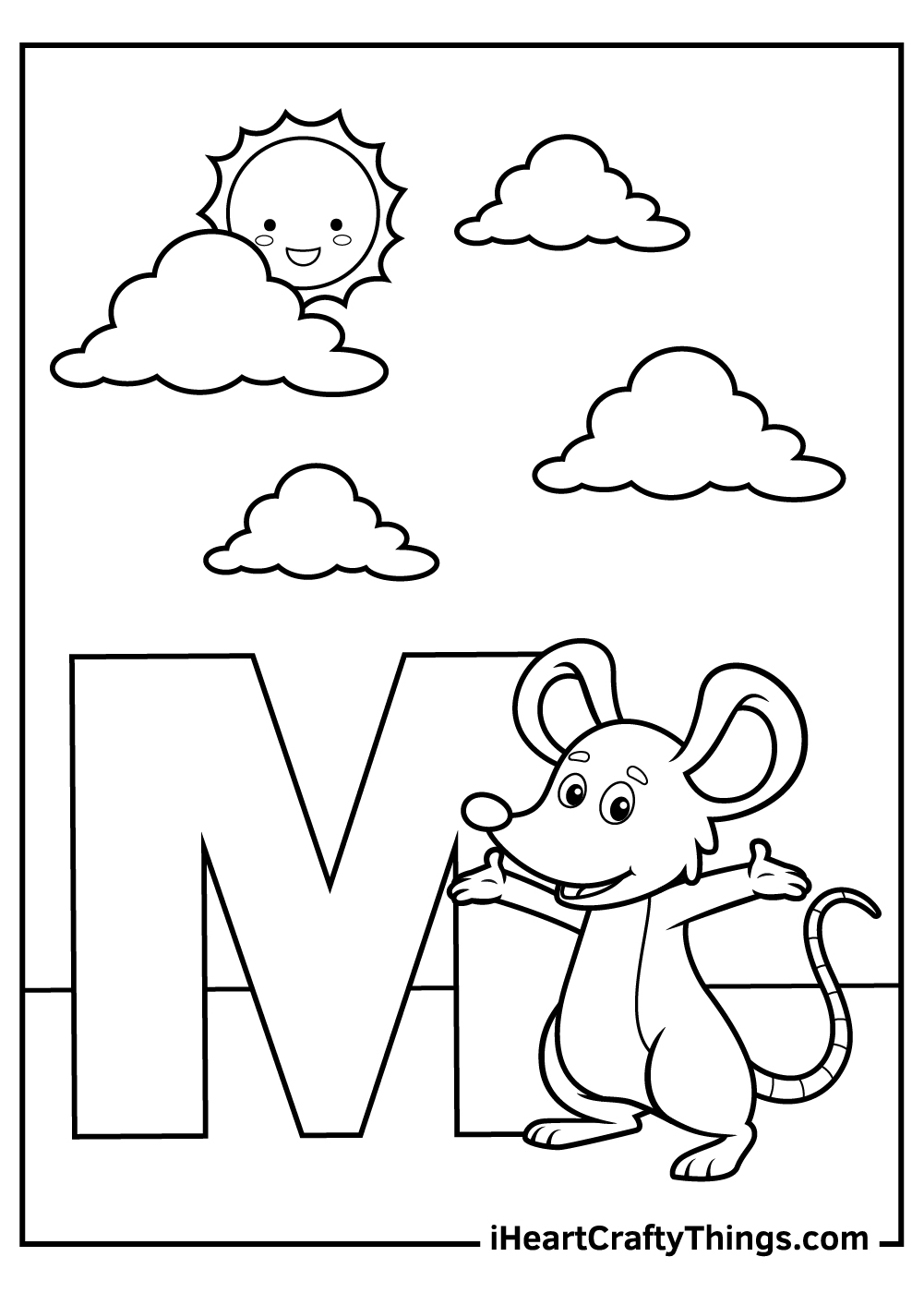 The final picture in this collection of free mouse coloring sheets for kids shows a mouse who has apparently won the mouse jackpot!
He's with a giant block of cheese, so it's no wonder why he's looking so pleased and happy.
The big block of cheese would look great with some bright vibrant yellow, and maybe you could use a complimentary color like pink or purple for the background.
That would really finish off this mouse printable set in style!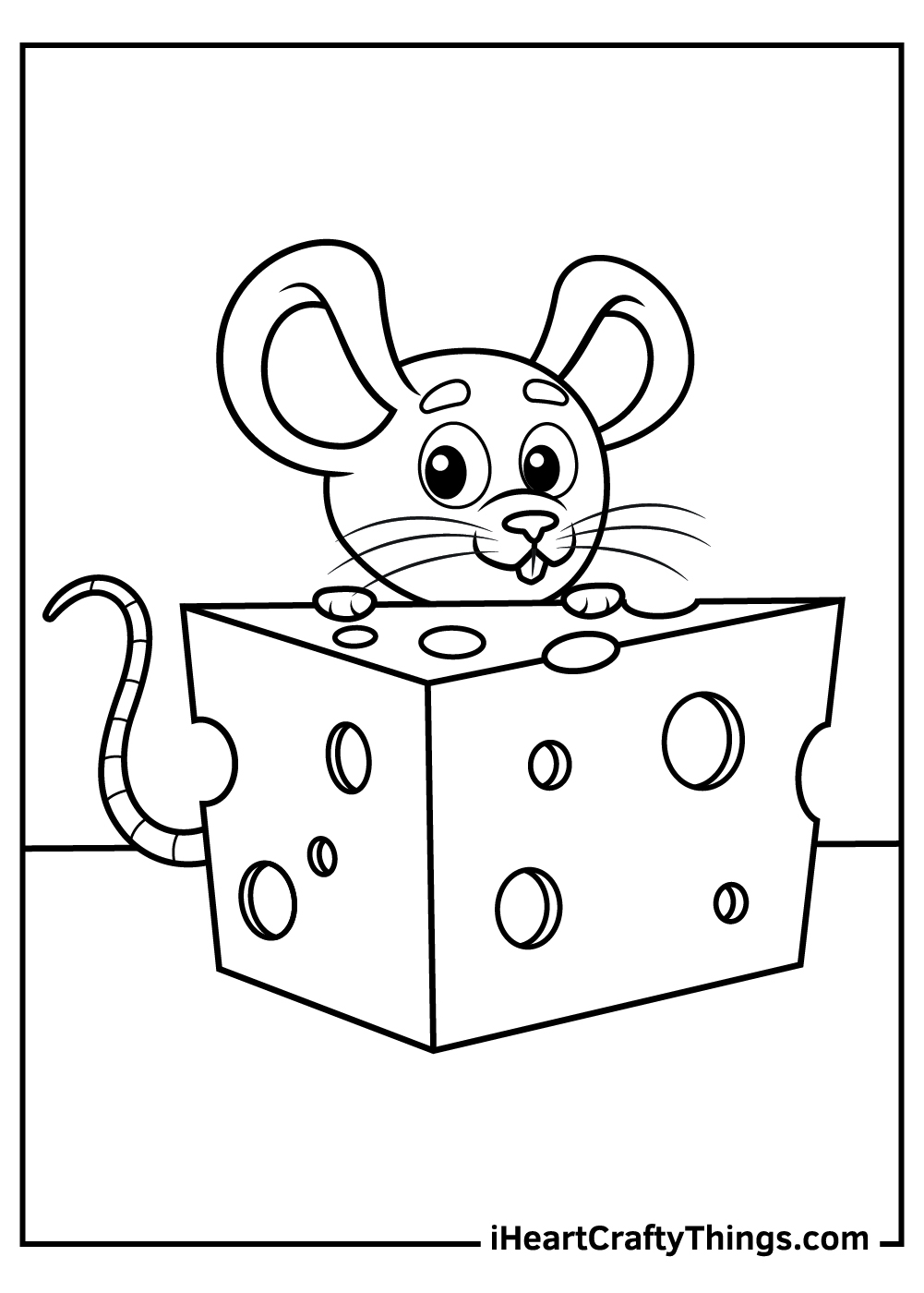 Mouse Coloring Pages – Which will you choose?
We hope you had a wonderful few hours of coloring fun with these free mouse coloring pages for kids!
Don't forget that all of our coloring pages and printable goodies are free for you to print out and color as many times as you like!
You could print out a few copies of your favorite mouse coloring sheets to try out new colors and mediums for extra color fun.
We bring out new free coloring pages and art printables all the time for you to enjoy, so please like and share our Facebook page to never miss out on the fun!
Also, we would really love to see how you color in these mouse coloring pages, so please share some of your favorites once they're finished on our Facebook page for us to see!
We're always amazed by your coloring creativity and can't wait to see some adorable finished mouse printables.