On this page, you will find 15 all new Llama coloring pages that are completely free to print and download.
Llamas are very strange-looking creatures, but they have a lot of character to counteract their unusual appearance!
These strong characters and unique features have made them rather popular lately, and this collection of free llama coloring pages for kids is here to show off these fluffy animals.
There are 15 delightful images here for you to color in, and all of them are free to print and enjoy! You can even share them with others to spread the joy.
So get ready to meet some cute llama friends as we begin this collection.
15 Brand New llama Coloring Pages – Free to Print and Color
Our first llama coloring sheet that we are presenting for you features an absolutely adorable llama!
This little guy is looking very happy and content here, and it is wearing a nicely detailed saddle and necklace.
There are so many great details to color in here, and you could work in some great colors into the small circular elements on the pieces that the llama is wearing.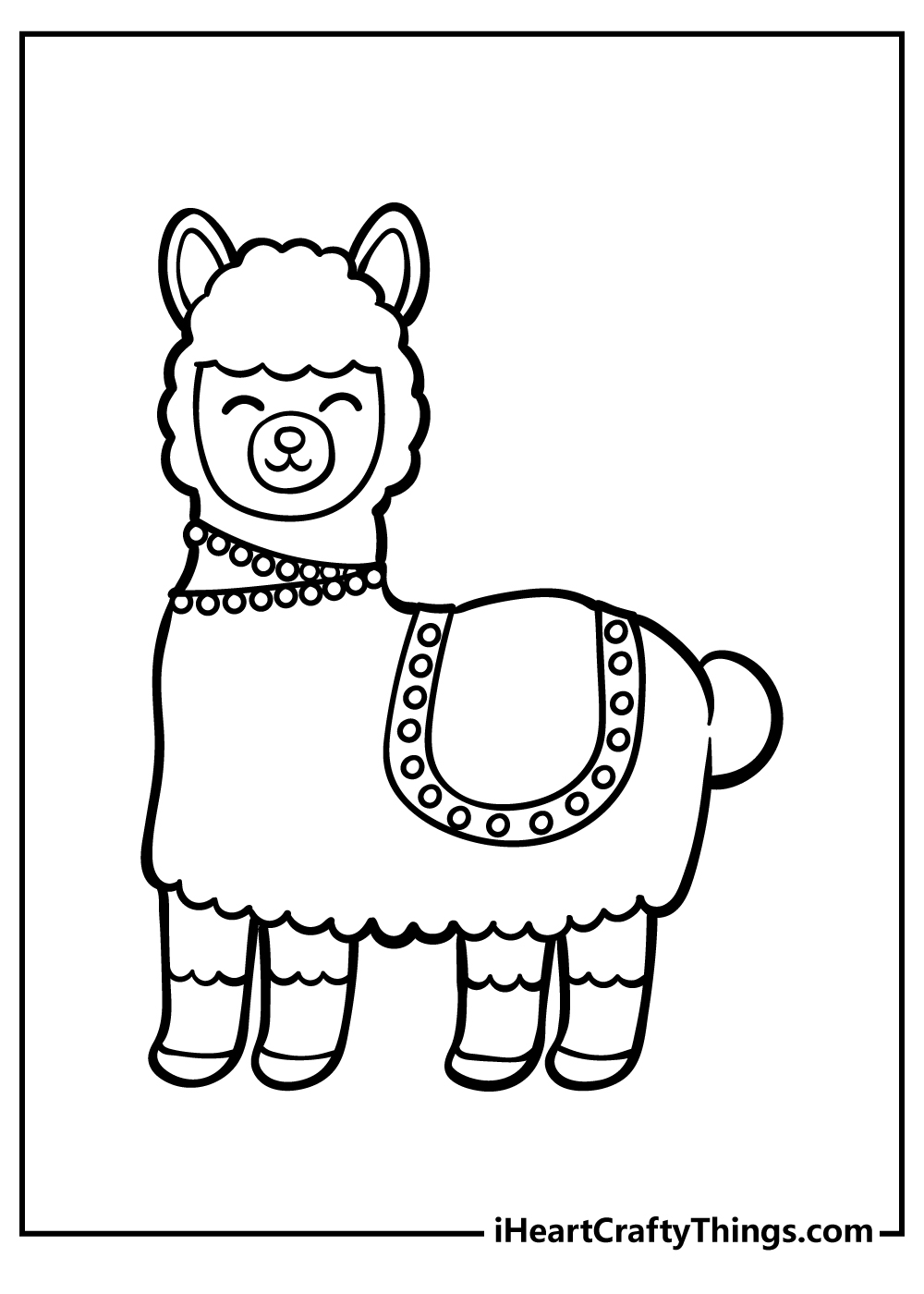 Llamas are known to be super fluffy, and that is certainly true here! This cute llama is looking so adorable, and it has a really friendly face.
While it is cute enough as is, it will look even cuter with some colors. You could go for realistic colors, but you could also go in a more stylistic direction instead by using some brighter colors.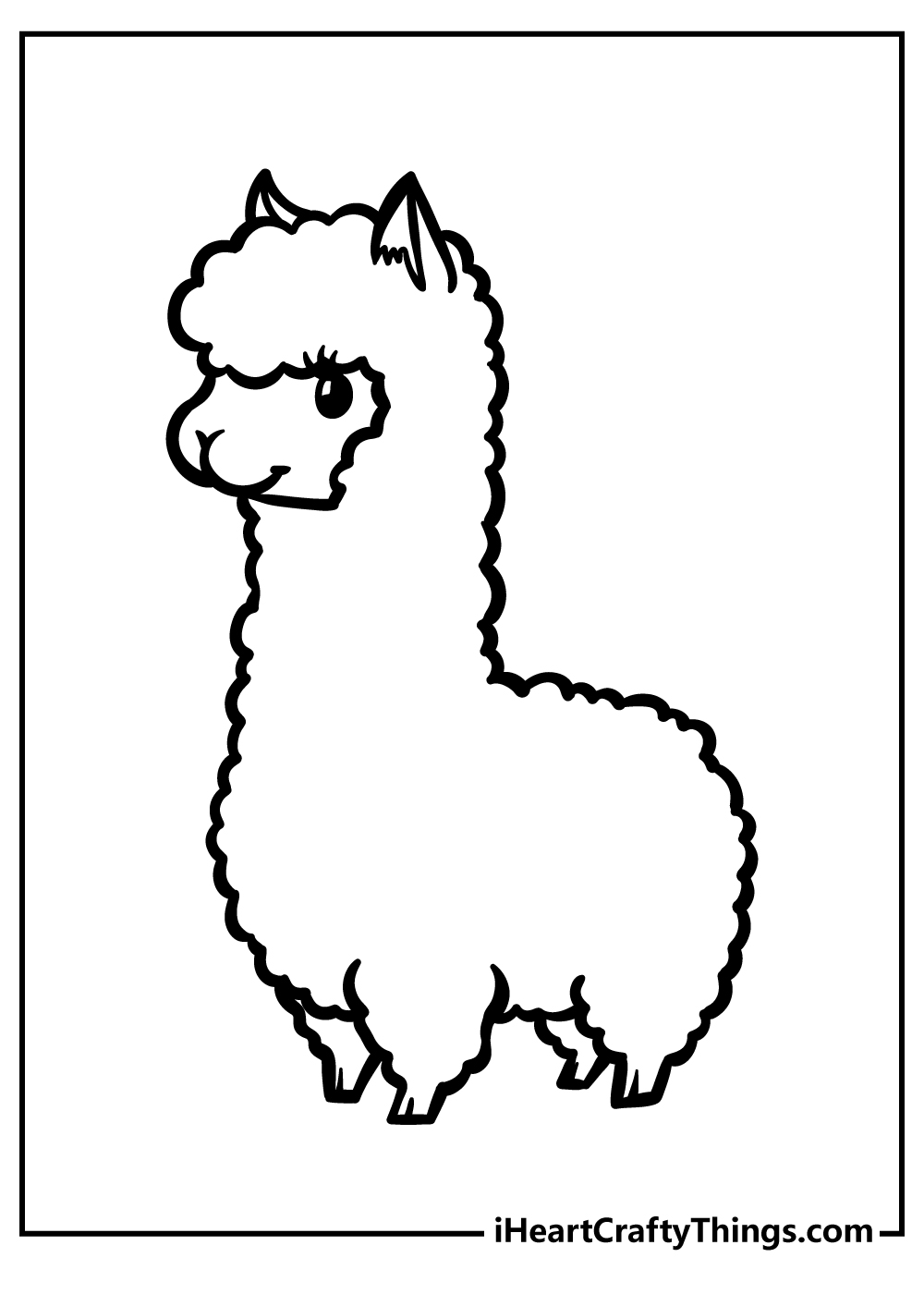 Everyone seems to love superheroes these days, but here we have a really unique one! We're sure you've never seen a llama superhero before this page, but here one is for you to meet.
It is wearing a flowing cape, and you can decide which colors this llama hero would use as its theme by coloring the cape.
What kind of superhero would this llama be?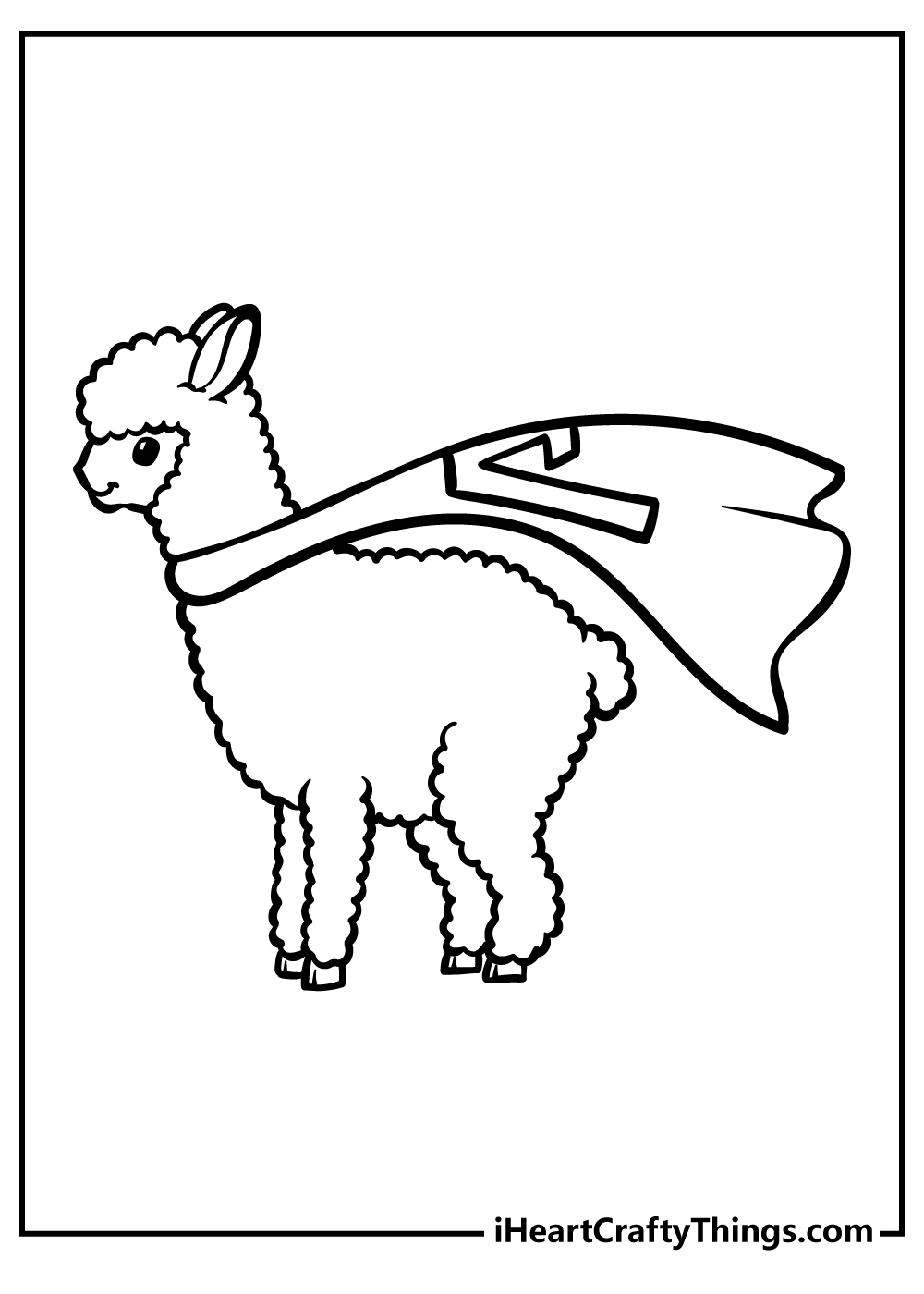 This next llama is looking so pretty, and it looks so happy to be wearing a crown of flowers!
The flowers allow for some lovely color details to brighten up the image even if you go for a more muted look for the rest of the animal.
We would use some bright colored pens or markers for the flowers to make them stand out even more, but what else can you think to use?
Our next page in this collection of free llama coloring pages for kids shows one that is enjoying a nice calm day.
This picture gives off a lovely calm feeling, but there are also plenty of details on this one.
We would use some watercolor paints or colored pencils to color this llama, as that would suit the calm feeling wonderfully!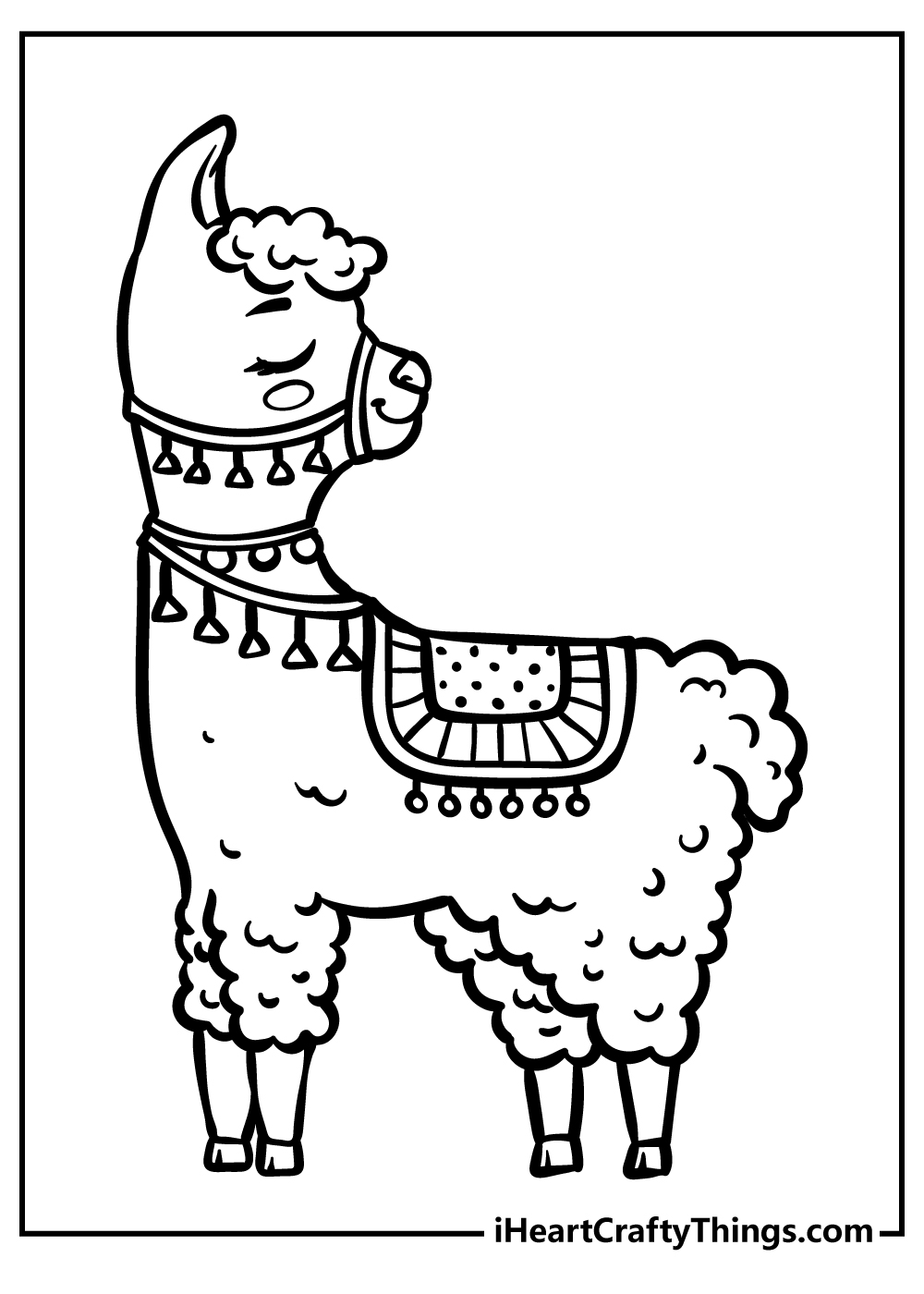 Watch out, as we have a super funky llama up next for you to color! This super cool character is wearing some awesome heart-shaped sunglasses, and it makes for such a fun picture.
The glasses would be great for incorporating some neon pinks, reds and other bright colors, and you could incorporate these into other details as well.
This one will look great when it's done!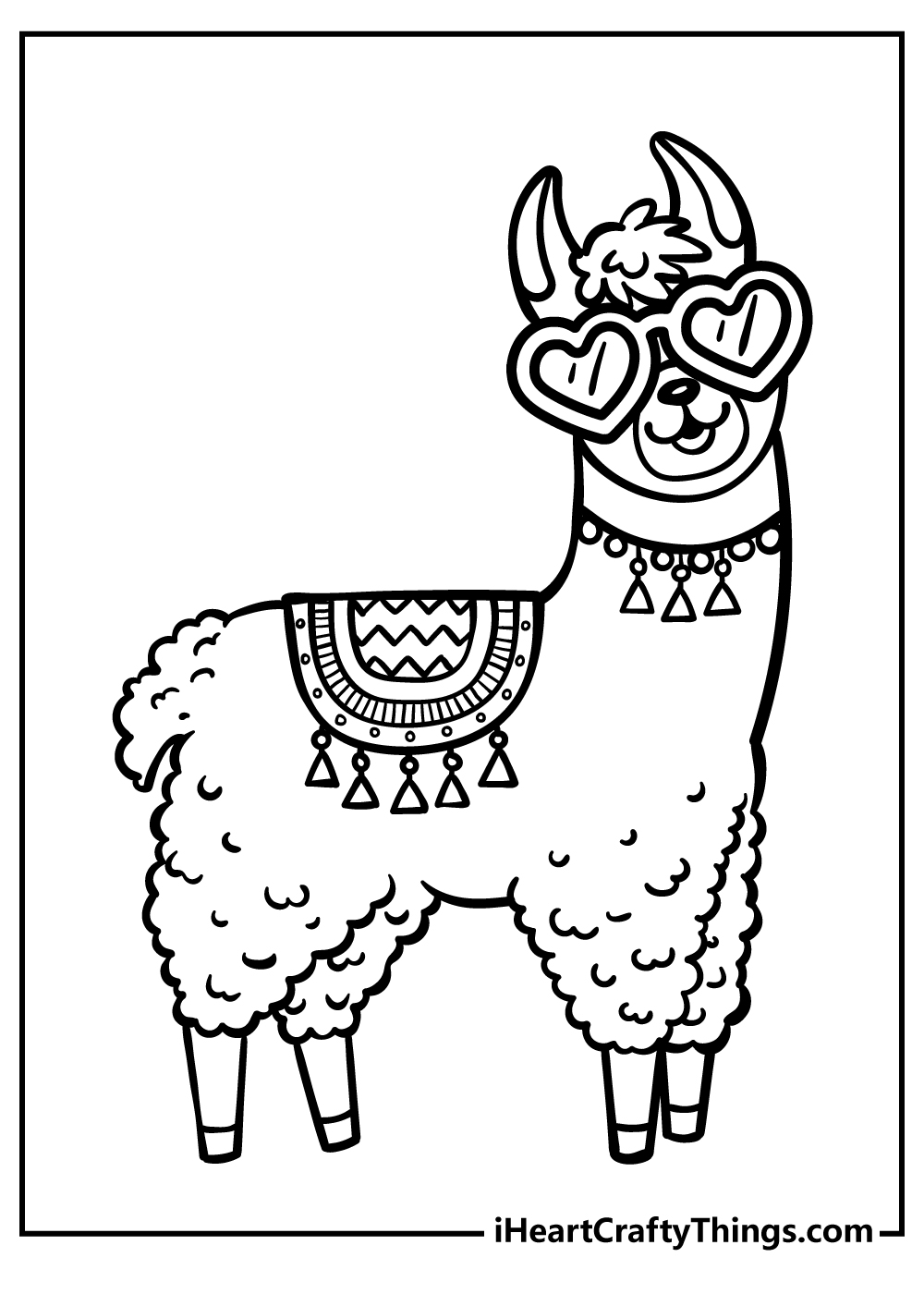 It's hard to not be charmed by this next llama! This one is also just looking so happy, and the sky with clouds in the background makes it seem like it's a beautiful day outside.
A bright blue color for the sky in the background would finish off the feeling of a wonderful day outside, but we will be interested to see what else you come up with!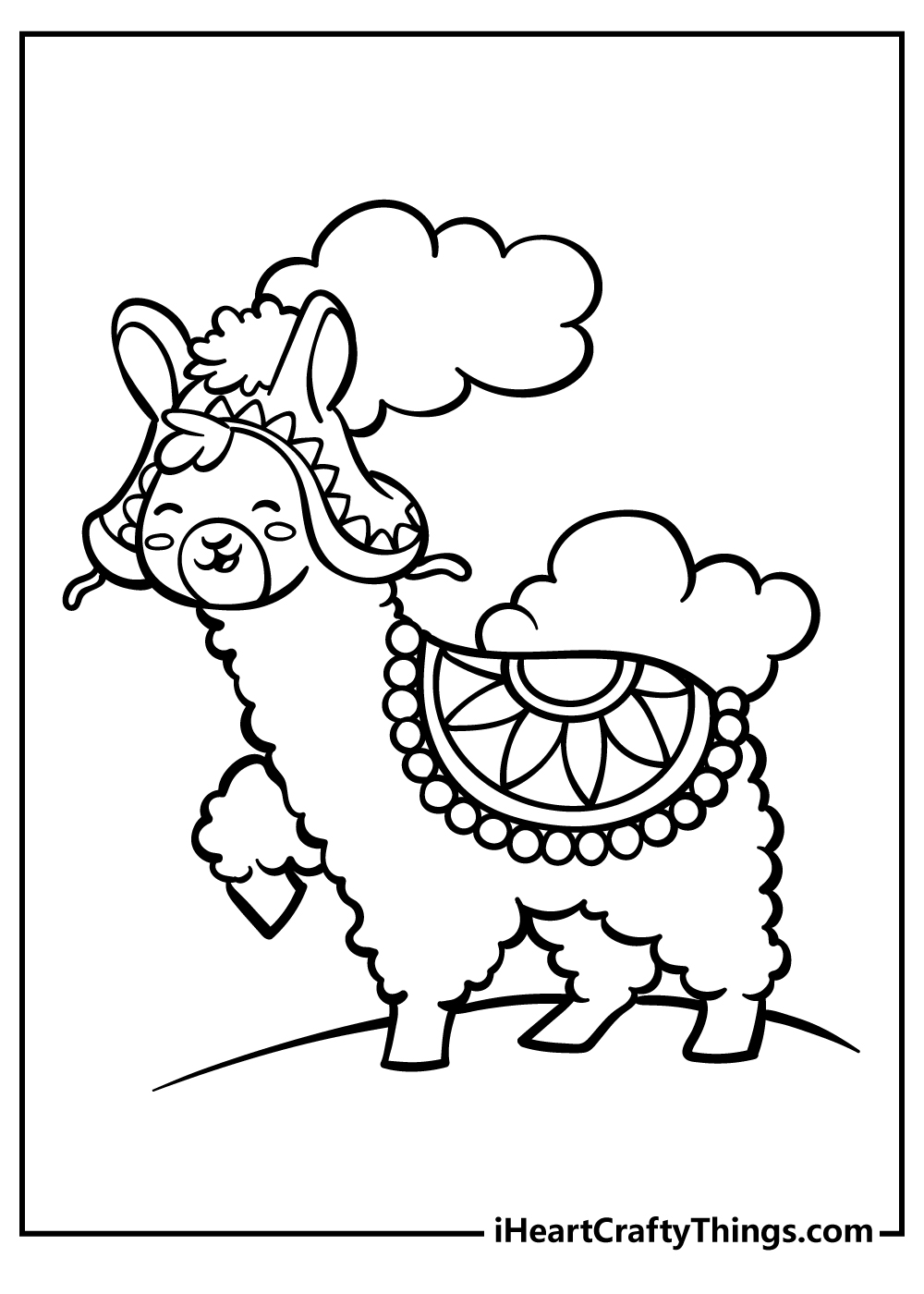 The style that this llama is drawn in is so fun and quirky! There are lots of details, but it still captures a playful, cartoony spirit.
For this one, we think that a bright and colorful background would suit the playful nature of this llama in a great way, but you could also draw a cool scene for it to be part of.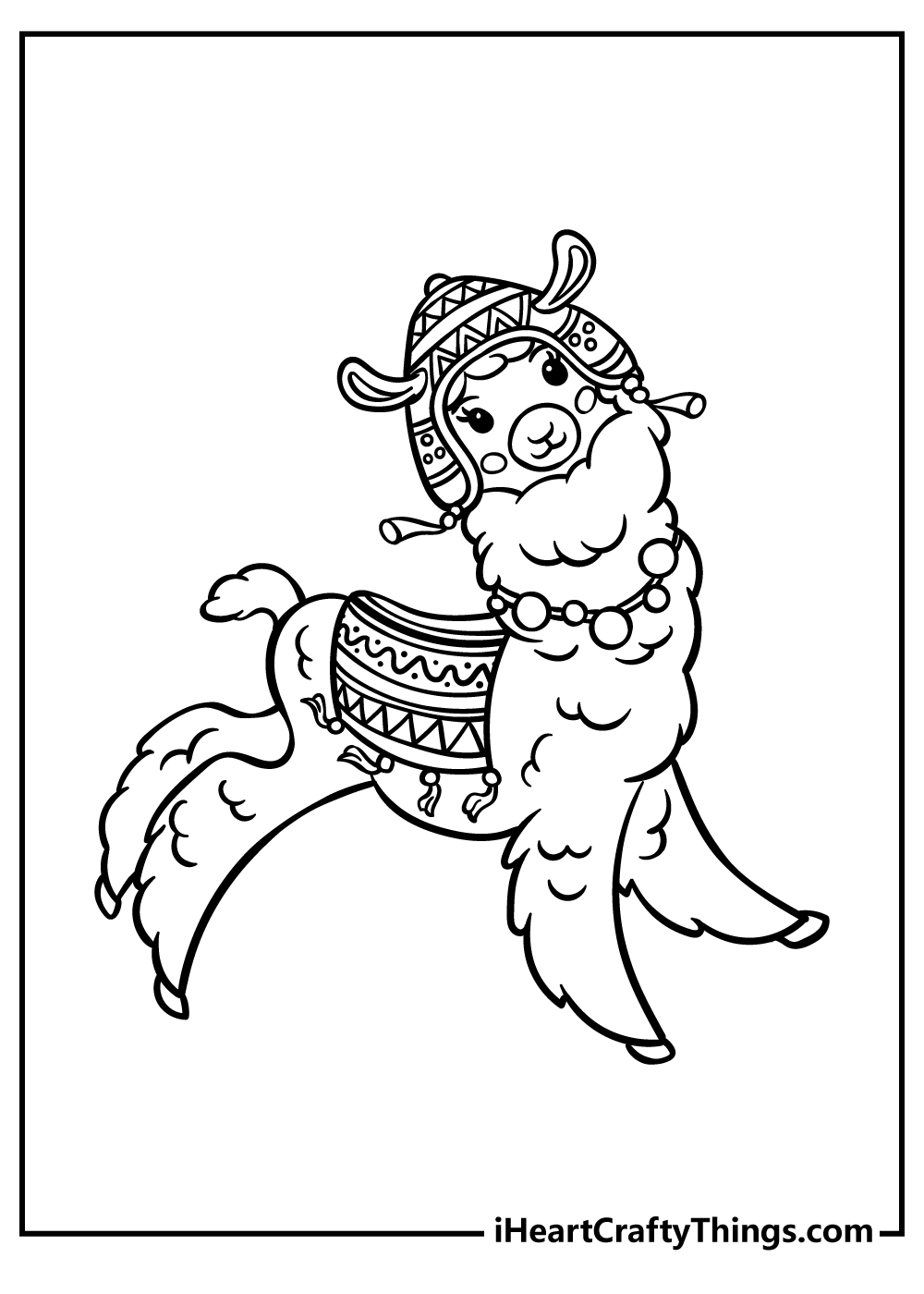 This next llama is eager to meet you, and it is just waiting for you to add some beautiful colors to it! It's another llama that is just so cute, and the way it is tilting its head just makes it all the cuter.
How will you finish off this adorable llama with your color creativity?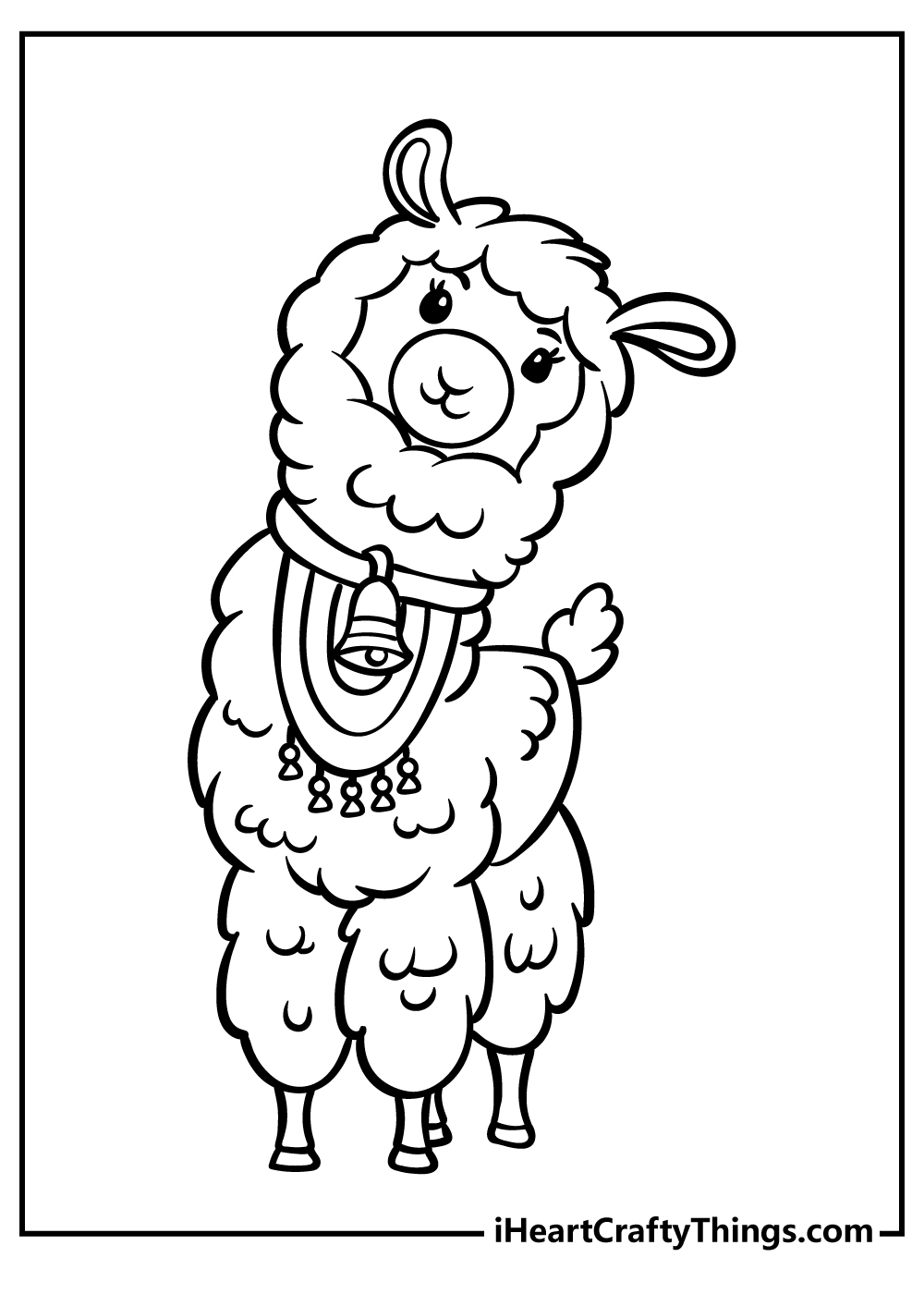 Our next llama coloring printable features a very funny llama! This guy is looking really surprised, and we can't help but wonder what has made it feel like this!
If you have an idea about what could have made this llama react with such surprise, you could draw a background or maybe have a speech bubble over its head to show what it is seeing.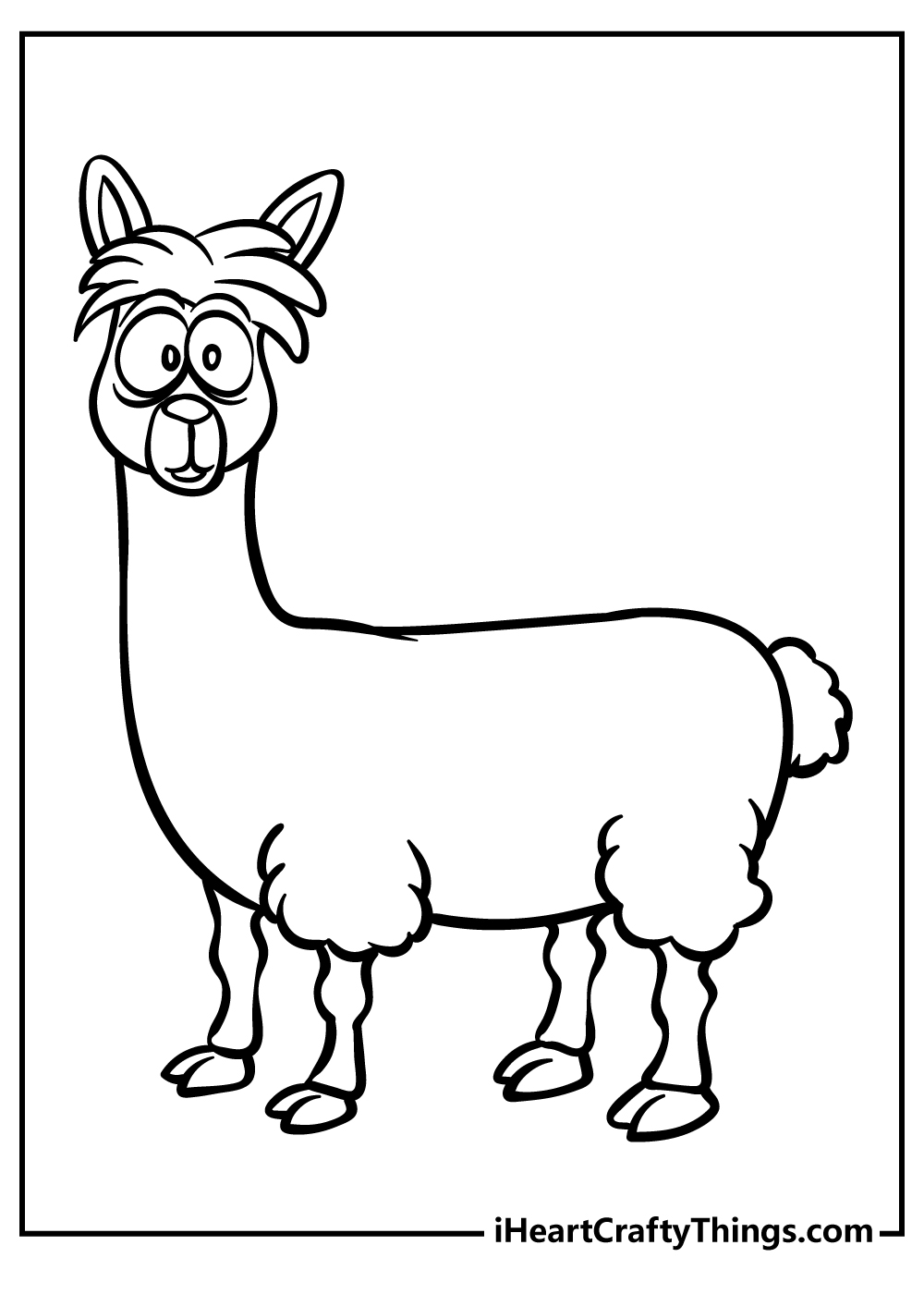 Watch out, because a super cool llama is in town! The way this one has some sunglasses and a bo tie, it looks as if it could be a llama superstar.
We think it would be fun to draw a red carpet beneath its hooves and maybe have some flashing cameras in the background.
What other scenes would you put this llama in?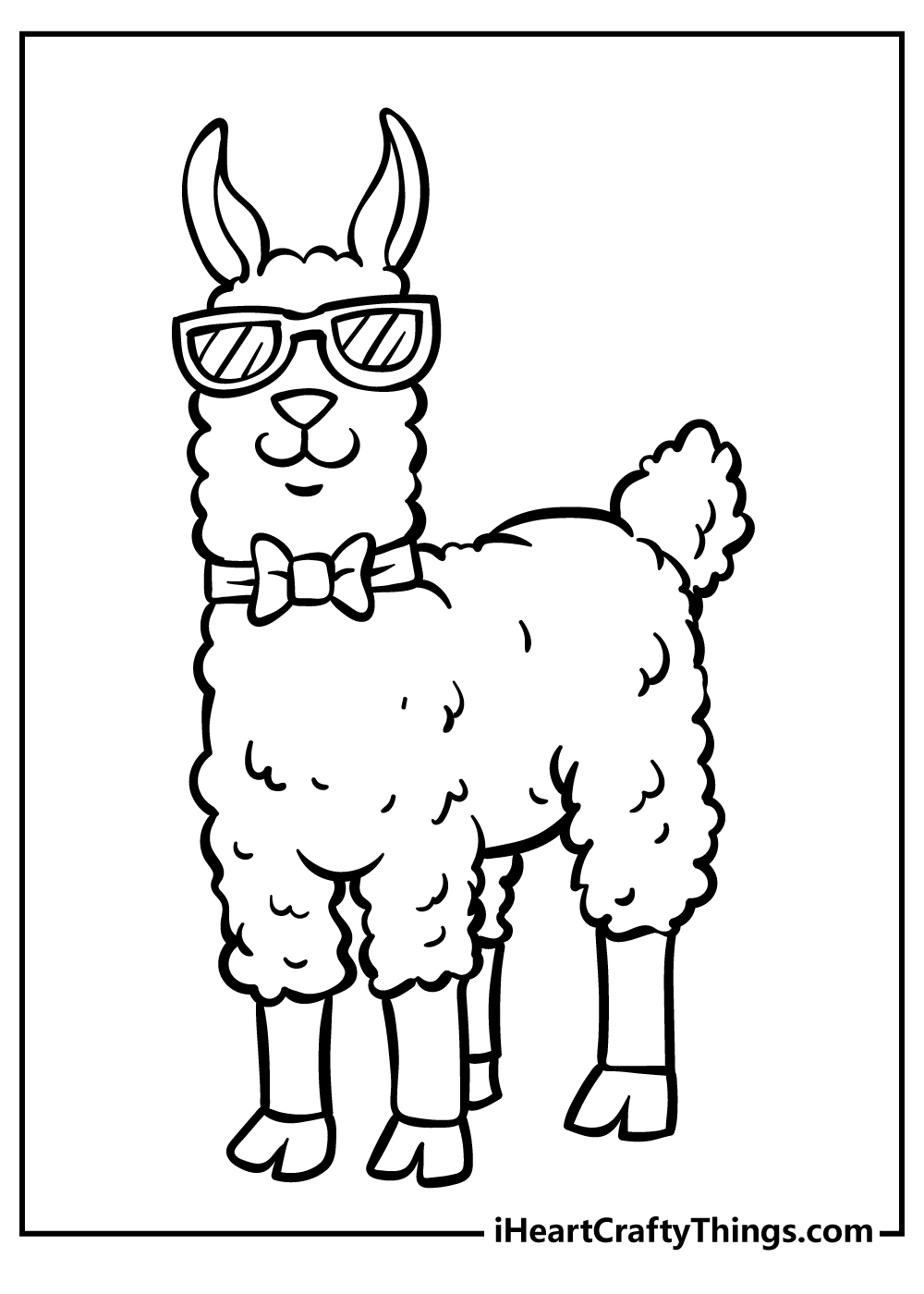 We have another llama that is drawn in a really unique and adorable style for you to color now.
This one has big, expressive eyes, and there is a really pleasant little smile on its face. We're sure you will have a blast bringing some colors to this one!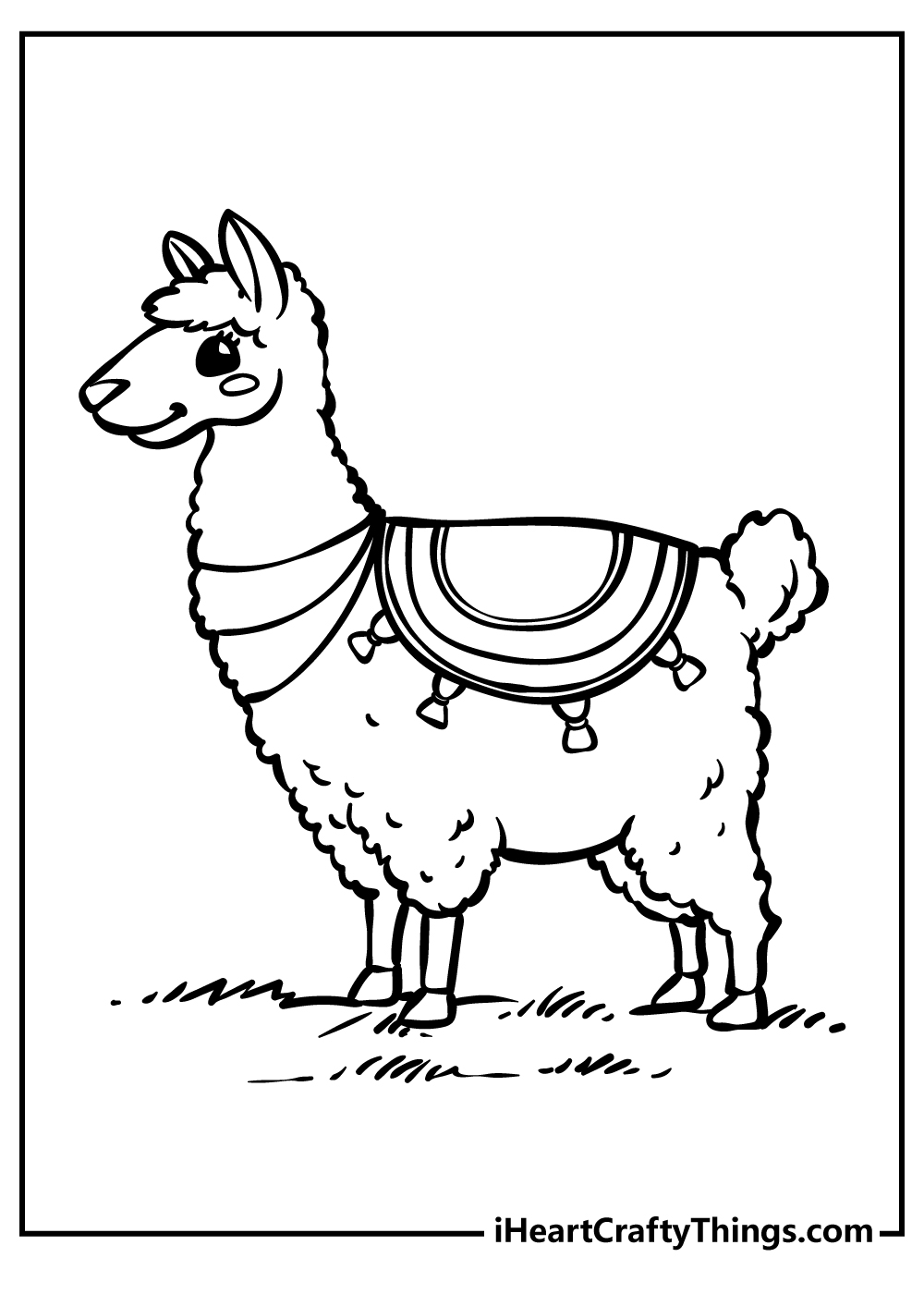 Another image that has a feeling of calm and contentment is up next for you to color, and it's such a lovely image.
This happy llama is ready for some color, and it's another one that we would use some milder colors and mediums on.
That's what we would use, but do you have something else in mind?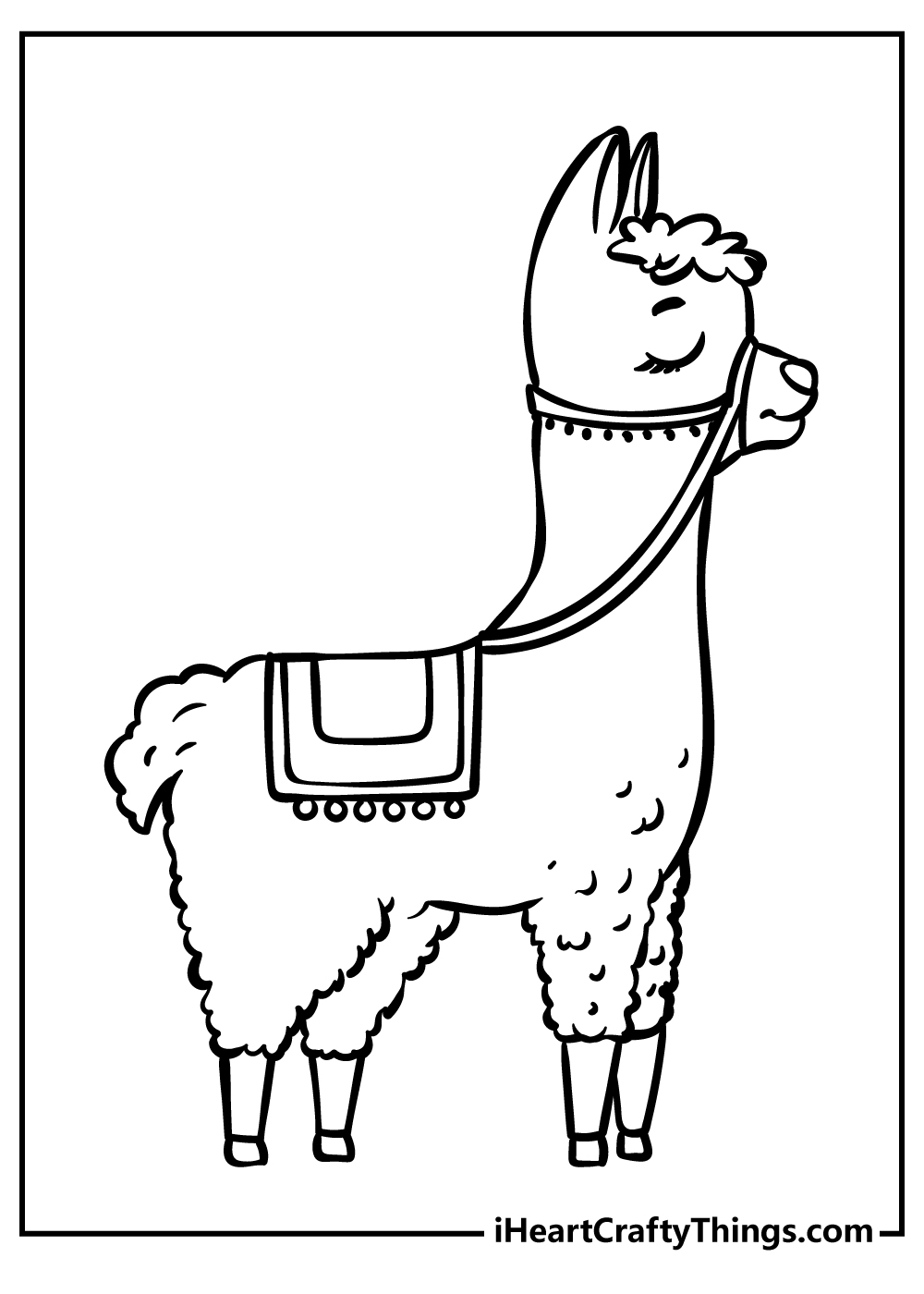 We just love this next llama! It is drawn in a more realistic, detailed style, but it has so much character and expression.
The only question remaining is what color scheme do you think would best suit this one?
It will be great to see how you bring this llama with a ton of sass to life.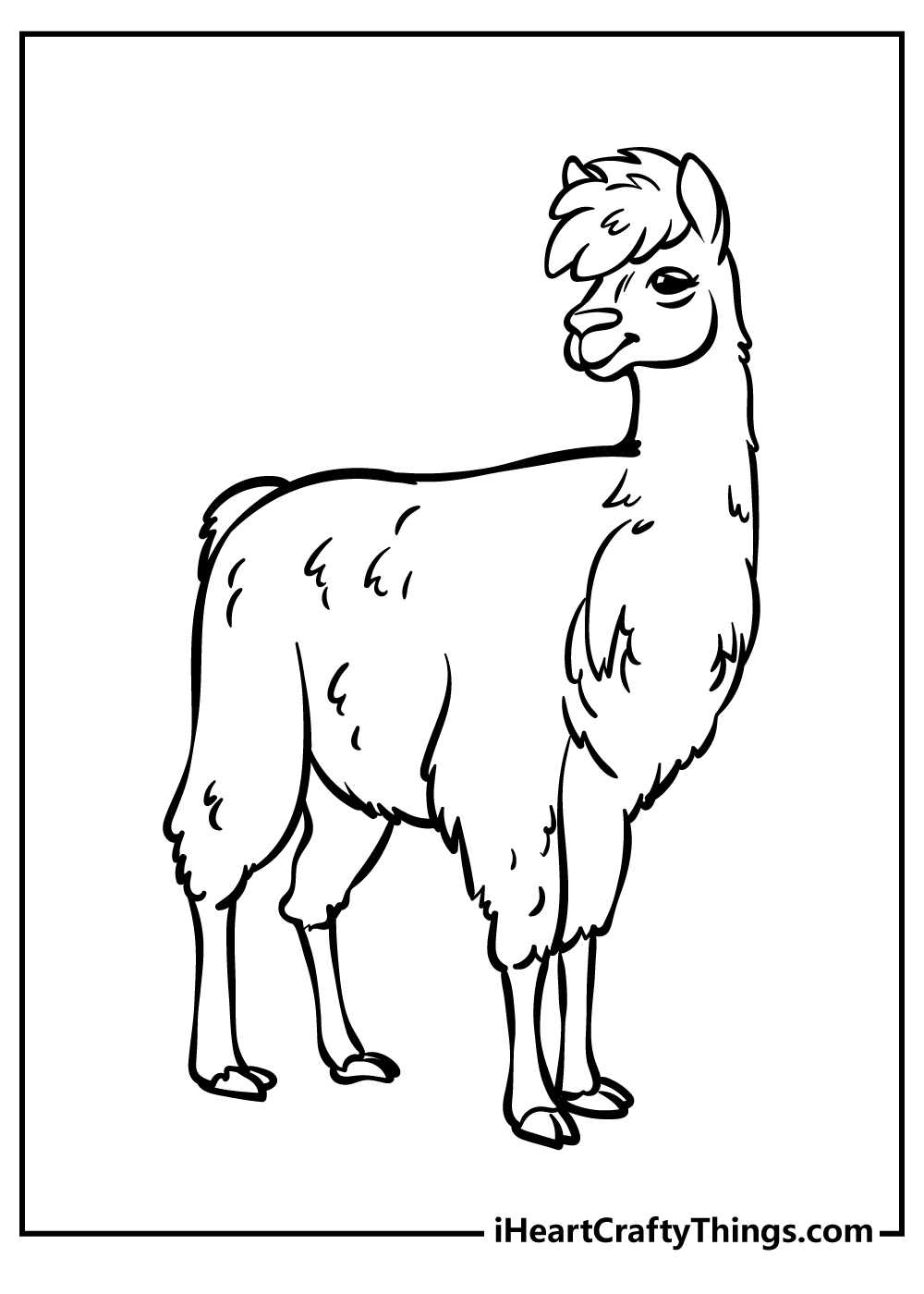 To finish off this collection of llama coloring sheets, we have another more detailed drawing that is still super cute.
This furry little guy is such a sweet little llama, and we can't wait to see how you color it in! We think that drawing a fun background would be great to finish it off as well.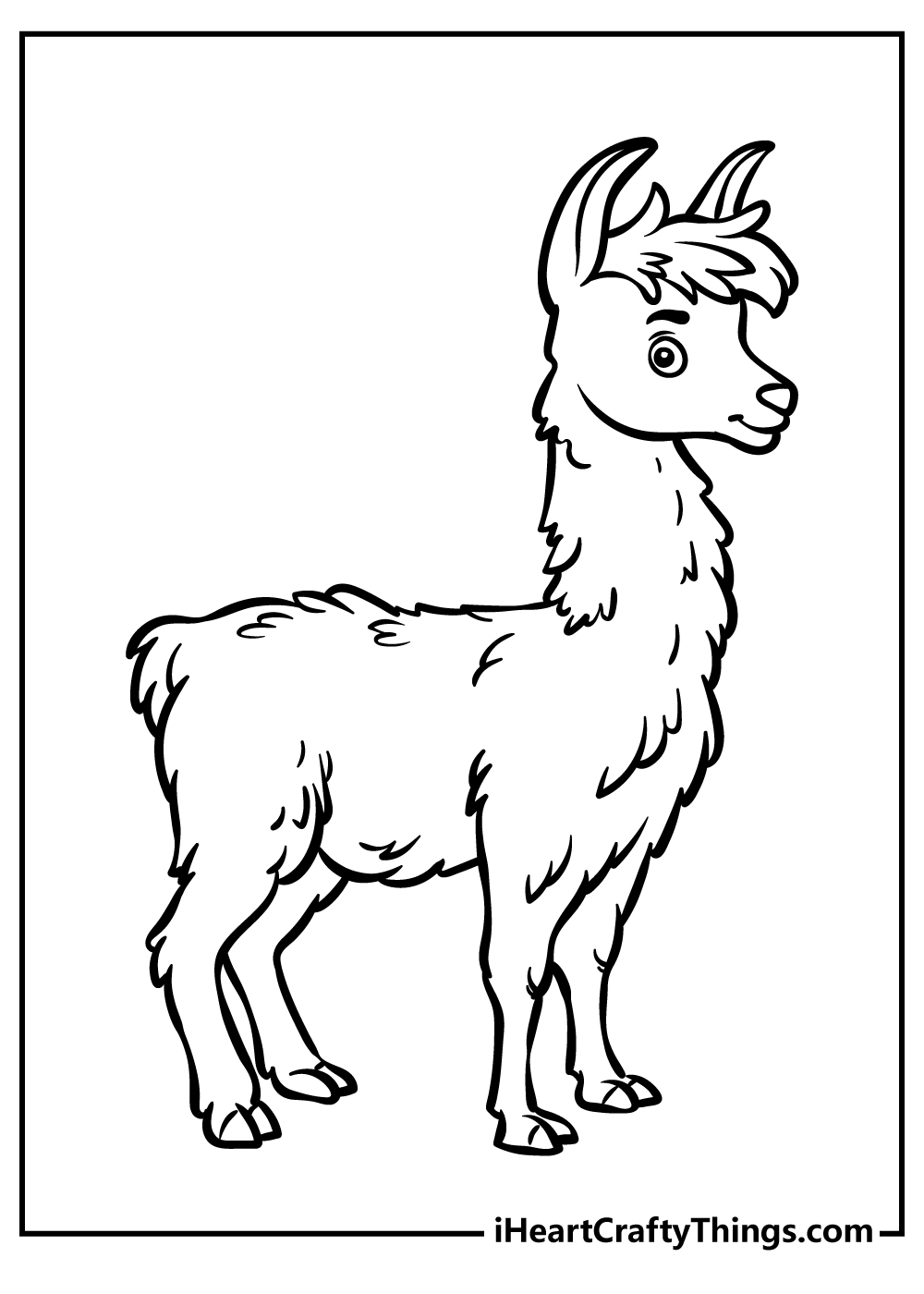 Llama Coloring Pages – Which will you choose?
We hope you enjoyed meeting some fluffy new pals in this collection of free llama coloring pages for kids!
This collection was created to capture a wide range of different styles and scenarios that llamas could be in, so you have tons of ways to express your creativity.
Remember to spread the llama fun by sharing the collection with others!
We would also love it if you would share some of your coloring pages on our Facebook and Pinterest pages for us to see.