People have been fascinated by dinosaurs for many years, and it's easy to wonder what life may have been like if they still walked the earth.
The Jurassic Park and Jurassic World movies aim to show what that could be like, and these free Jurassic World coloring pages for kids will show off some of the coolest dinosaurs!
All of these pages are completely free to enjoy, and you can also share them with others as many times as you like!
When you have colored in your favorite dinosaurs, you can also share some of your finished artworks on our Facebook and Pinterest pages for us to see and enjoy!
15 Brand New Jurassic World Coloring Pages – Free to Print and Color
The first page in this collection of free Jurassic World coloring pages for kids features the terrifying velociraptor.
These dinosaurs may not be huge, but they are always a formidable threat when they show up in the movies.
This is a really awesome portrayal of this famous dinosaur, and now it's up to you to show off how you think it may have looked!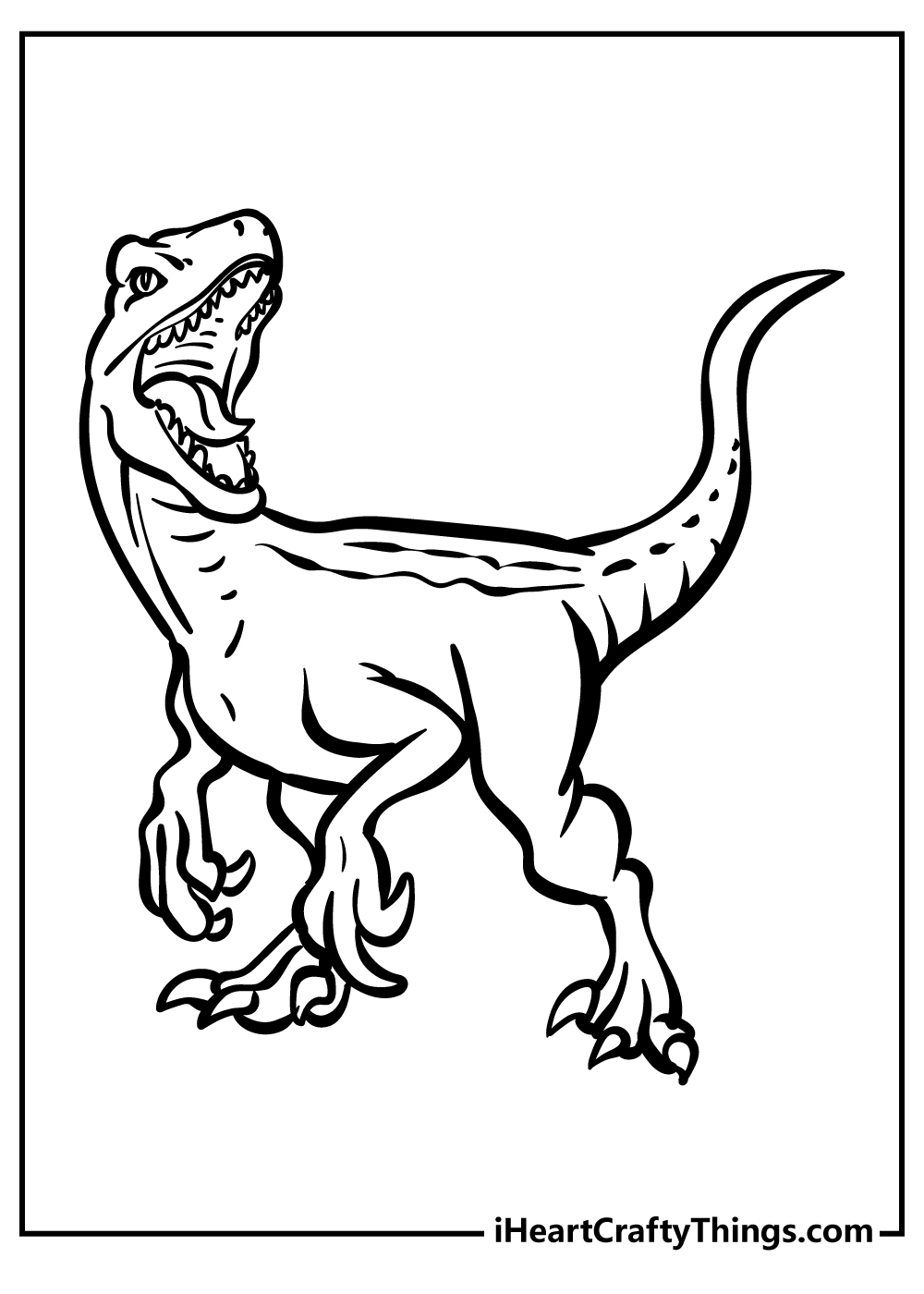 There's another velociraptor coming right at us in this next image, and this is not a position you would like to find yourself in real life!
Luckily, we're safe from those sharp teeth, and you can even have some fun with them as you color in these small details.
Will you make this velociraptor look like the previous one or go for a different look for this one?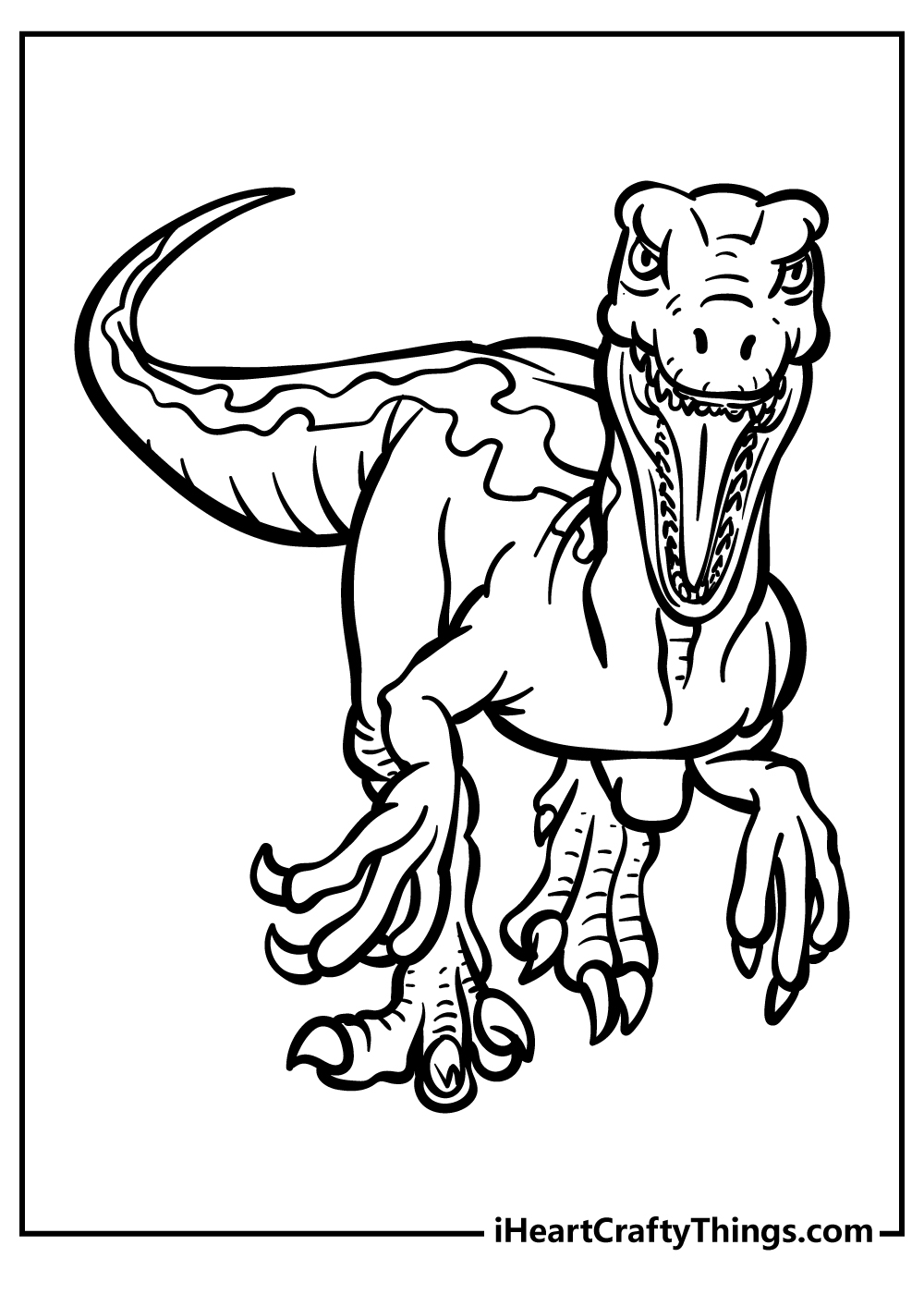 This next incredible dinosaur may look a bit like the famous T Rex, but it is actually called a Carnotaurus.
These fearsome predators are a sight to behold in the films, and now you get to color in one of these distinct dinos. How you do that is entirely up to you!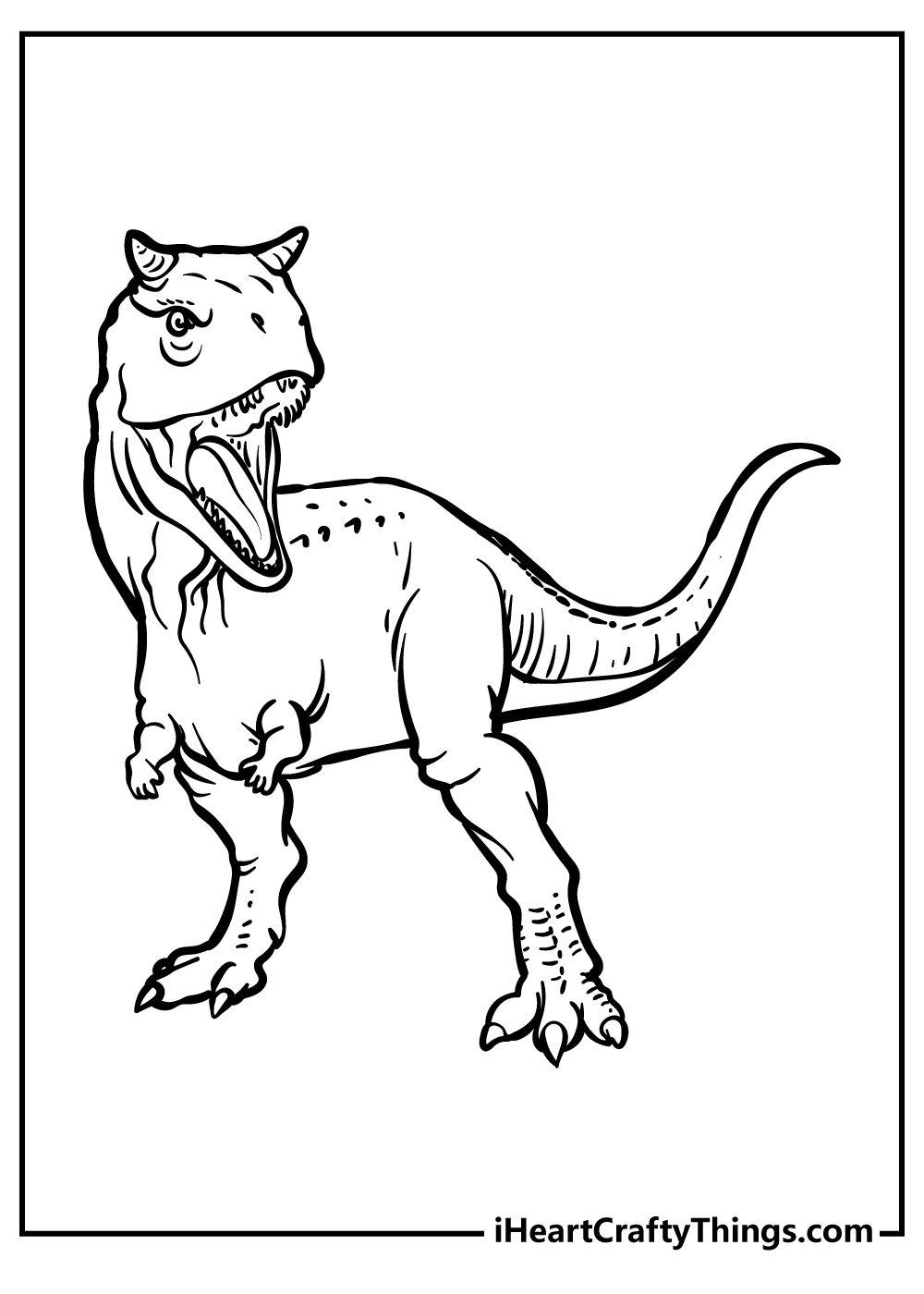 We have another fearsome dinosaur for you to color in for this fourth image! You can almost hear the mighty roar this one is giving off, and it makes for a truly awe-inspiring image to behold.
What sort of color scheme do you think you will choose for this fearsome dinosaur?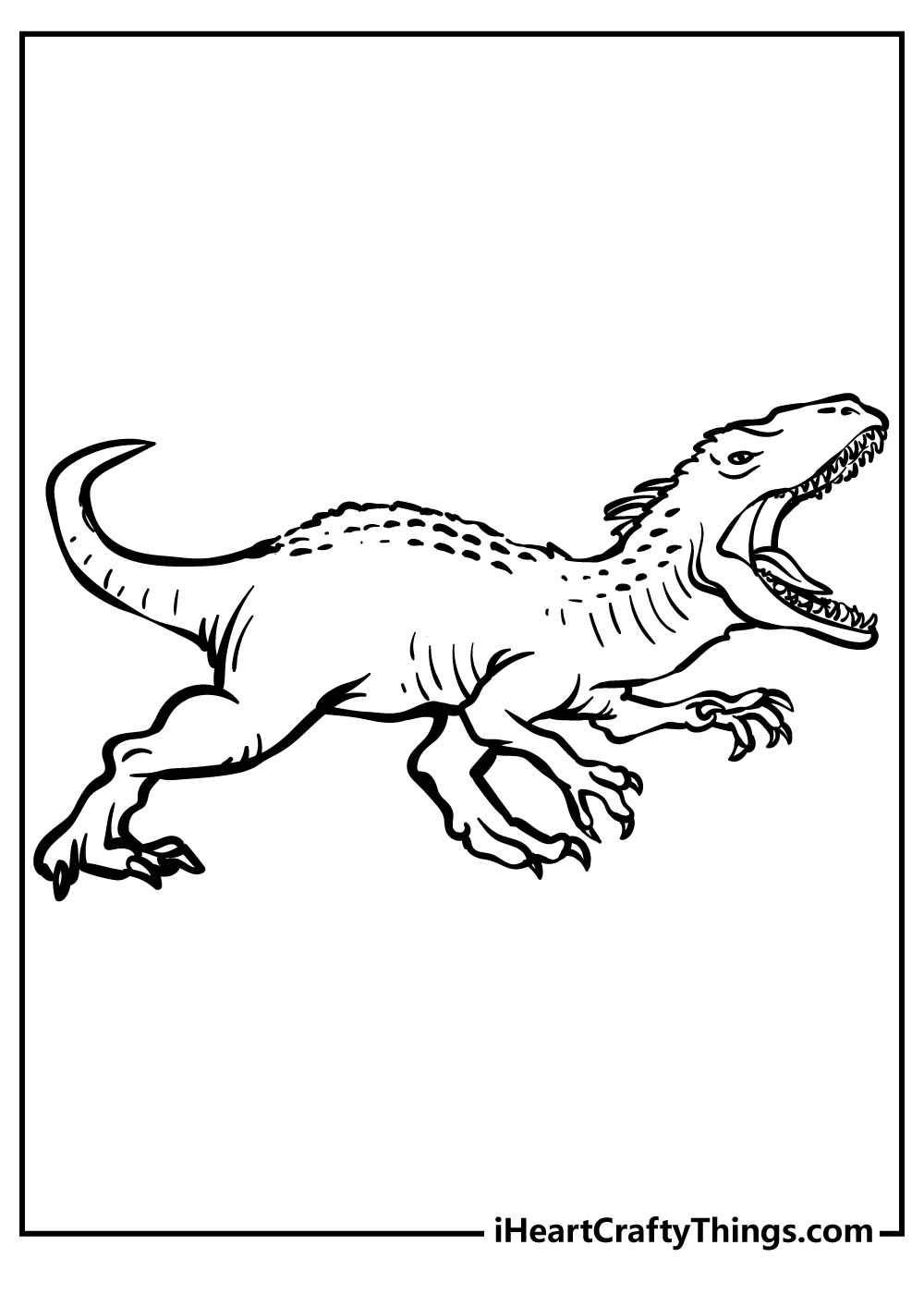 The spinosaurus is one of the most unique-looking dinosaurs ever discovered, and it is also featured in this next Jurassic World coloring sheet.
This dino is notable for the large fin on its spine, and you can add some really cool and subtle color details to this feature.
How will you make this dinosaur's famous fin stand out with your colors?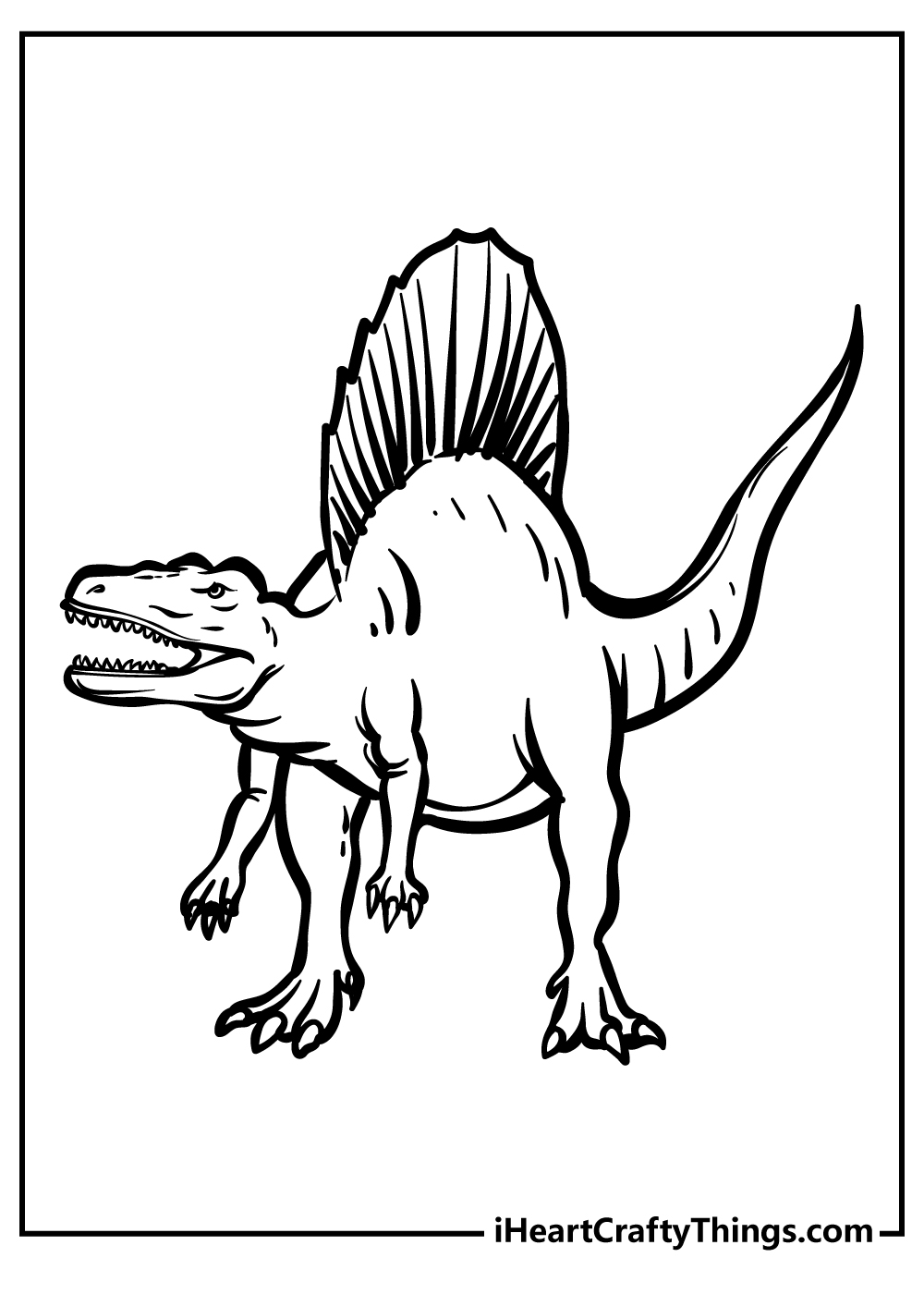 This sixth page features another dinosaur that you would not want to mess around with! This is another one where you can really feel the power and ferocity of the dino through the portrayal.
You could color this one to look as it does in the movies, or you could create your very own awesome interpretation!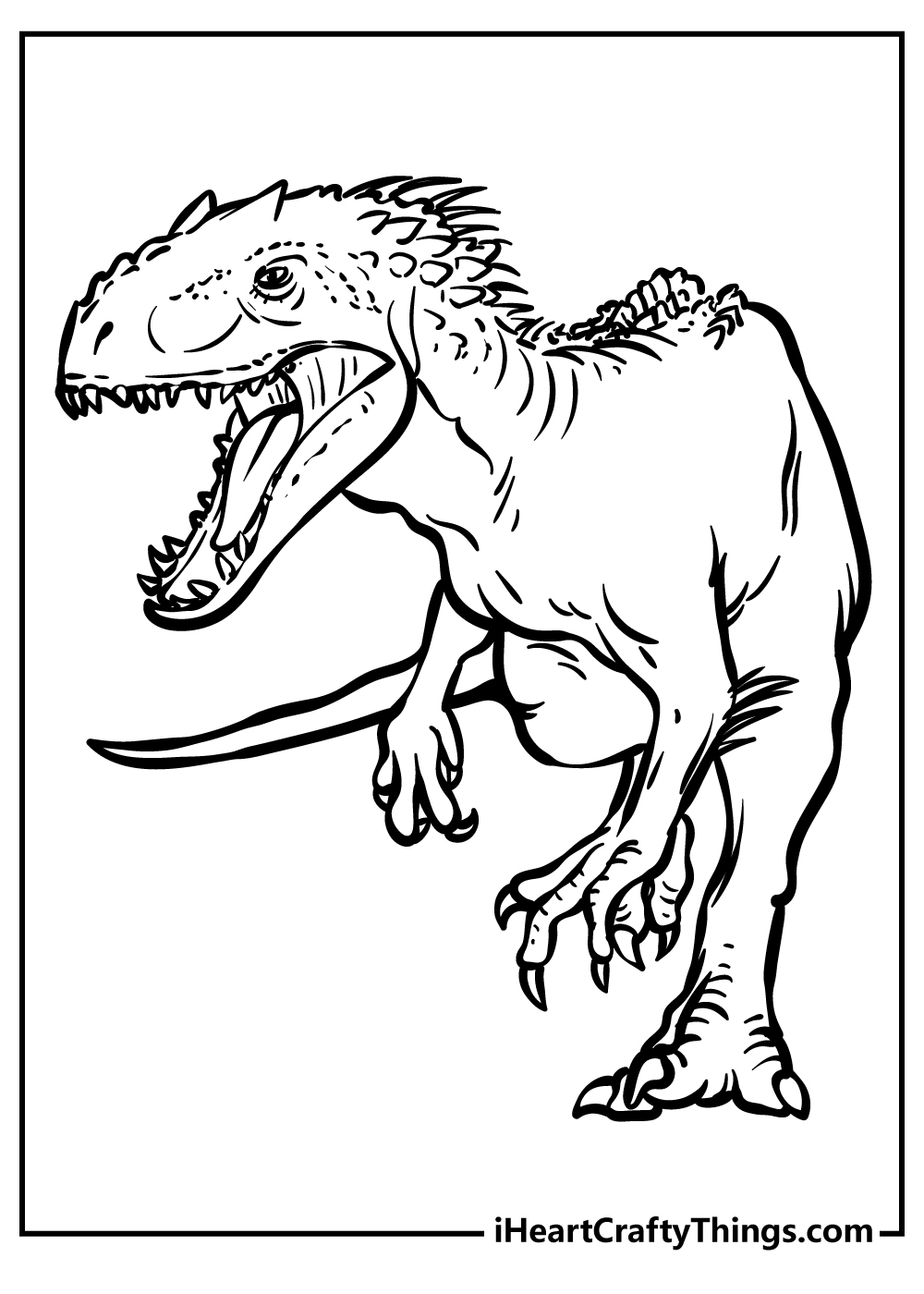 The mighty tyrannosaurus rex is one of the most famous dinosaurs, and it is always a terrifying prospect when it shows up in the movies.
Here we have one for you to color, and it is just as intimidating here as it is in the films.
The only way this dinosaur could look any cooler would be with some amazing colors, and that is where you come in! How will you color the king of the dinosaurs?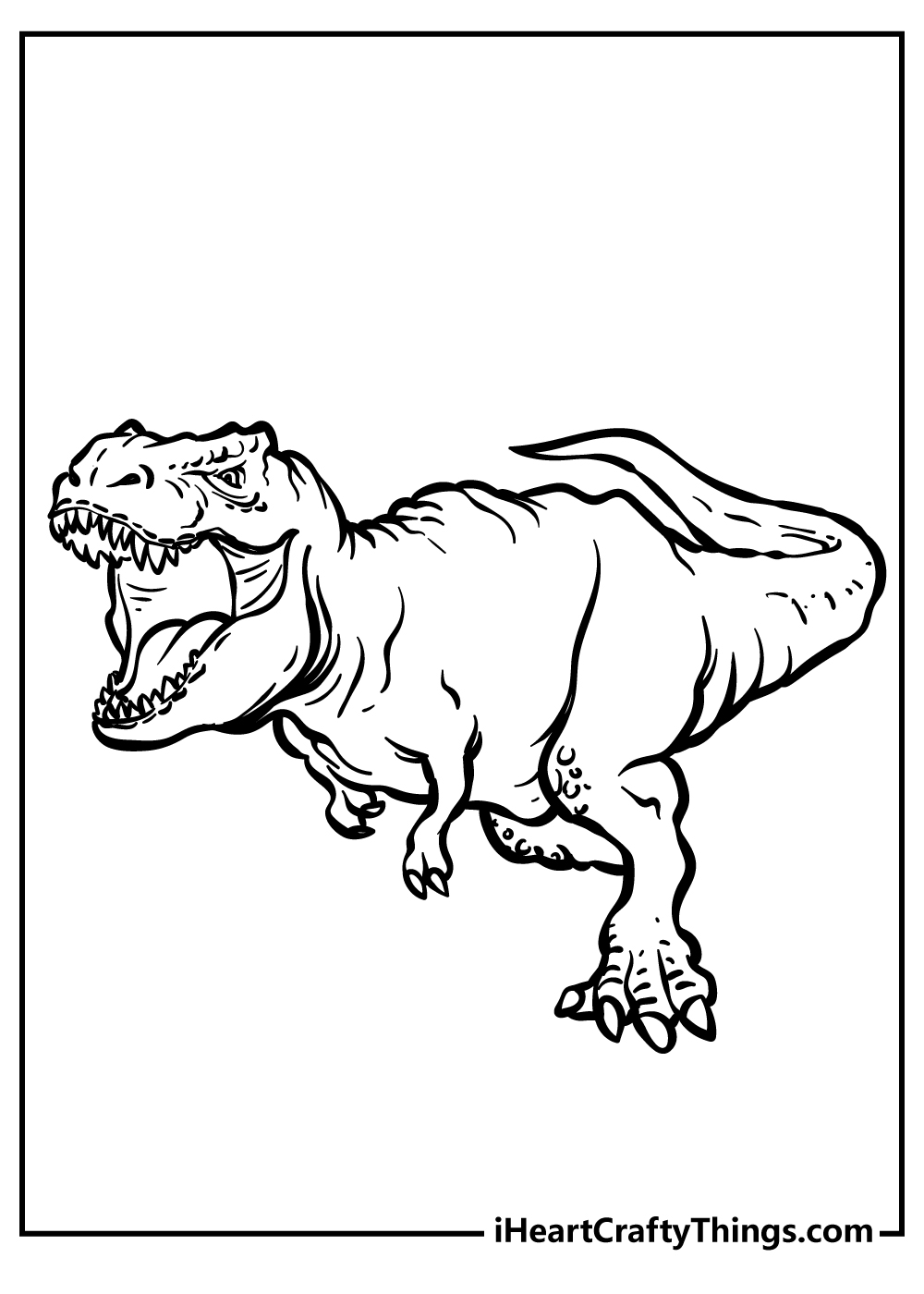 We're not done with the t-rex just yet, as we have another awesome picture of one for you to color.
This one is looking a bit less ferocious than the previous one, but it is still one you would not want to mess with.
This page would go well with the previous one, as the only thing scarier than a tyrannosaurus is two!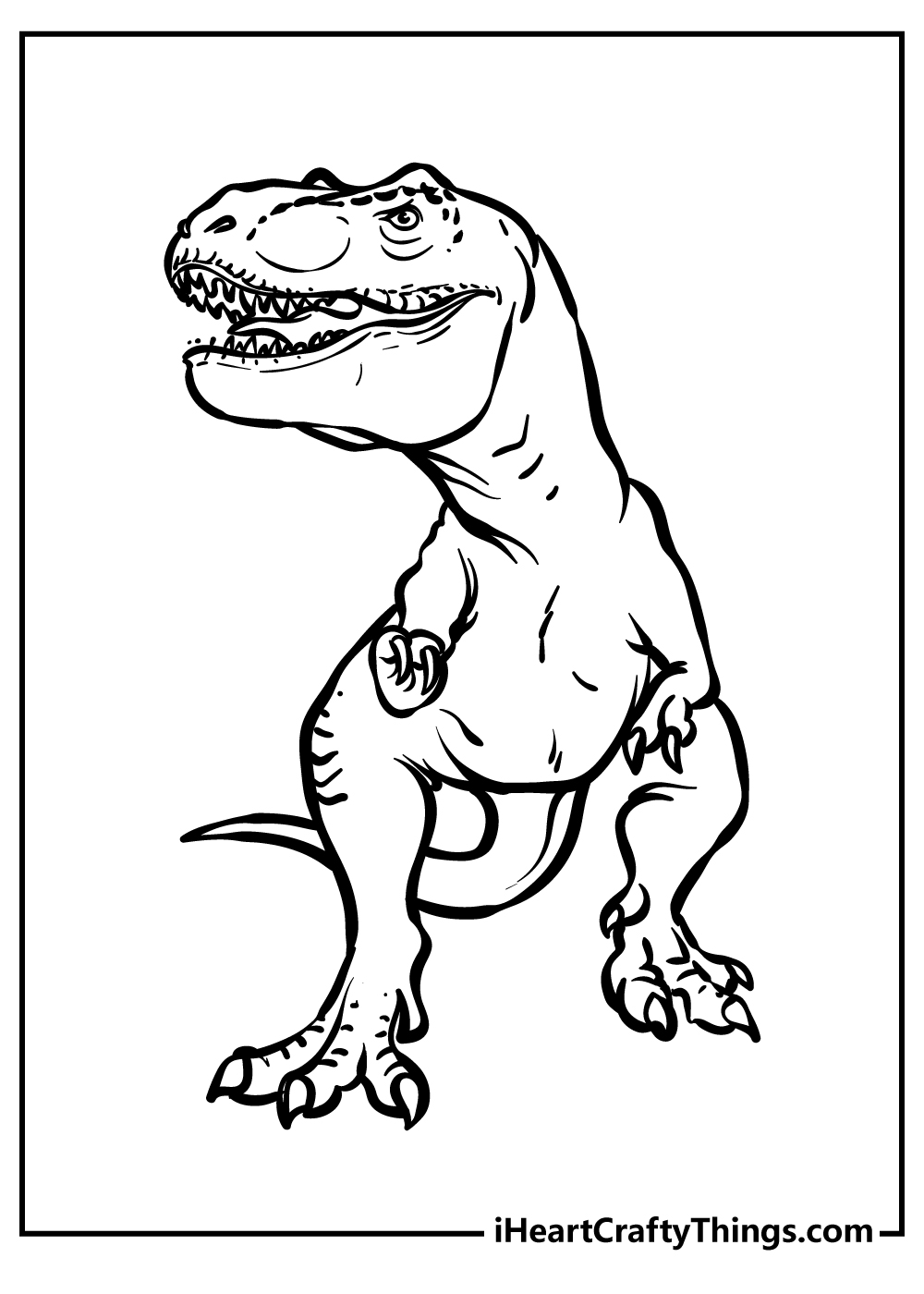 It's time for another scary carnivore with this next Jurassic World coloring printable. This dino looks cool enough as is, but it looks even cooler with the rows of spikes it has running along its back.
This is a rather unusual dinosaur, and now you can finish it off with the colors that you use.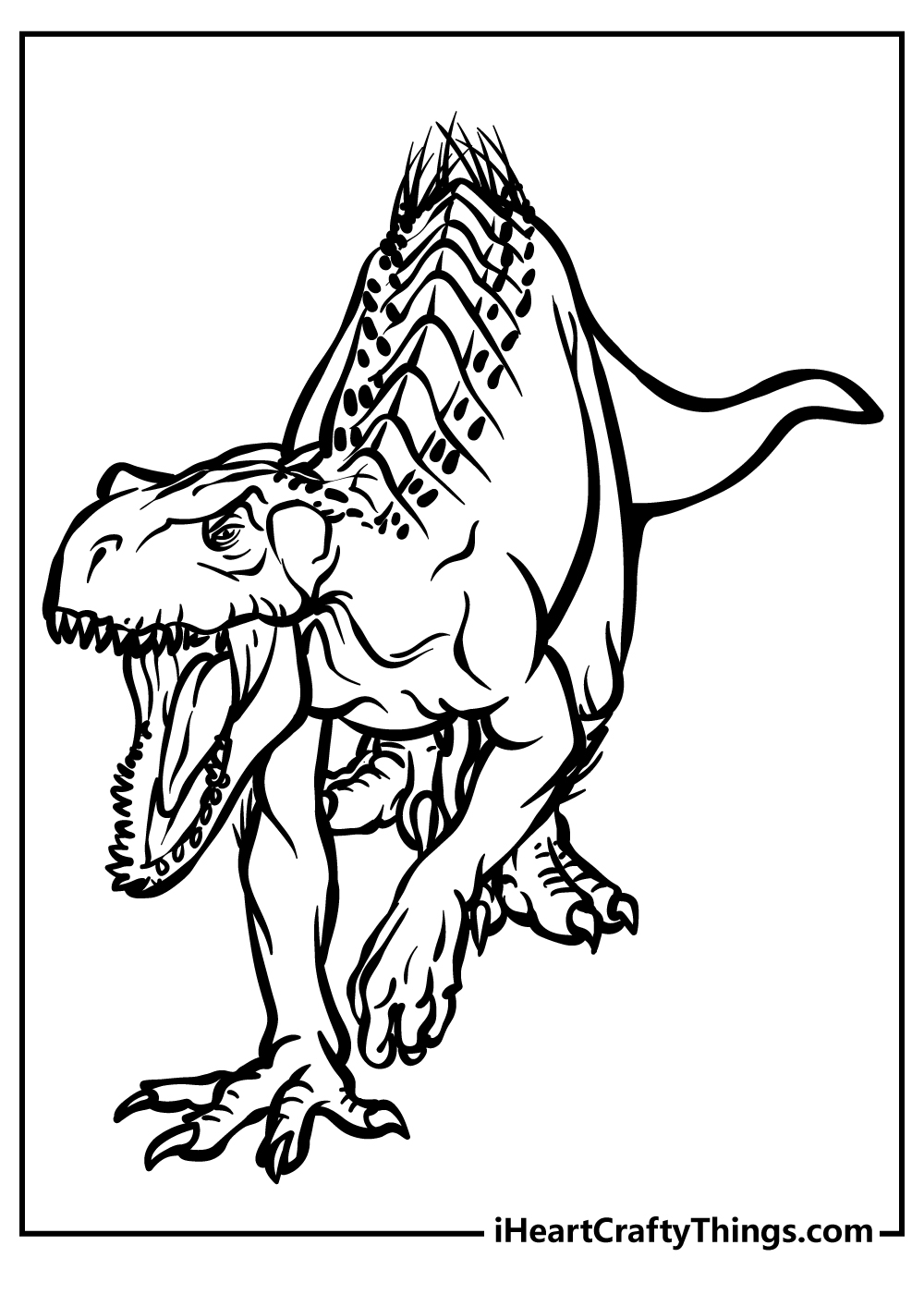 In this tenth image, we have another intimidating dinosaur that is again looking a bit calmer than some of the previous ones.
Despite this, you certainly wouldn't want to get a close-up of those huge claws it has!
The details on this dinosaur have been left fairly blank, so you could color some markings or other details onto it to make it look even better.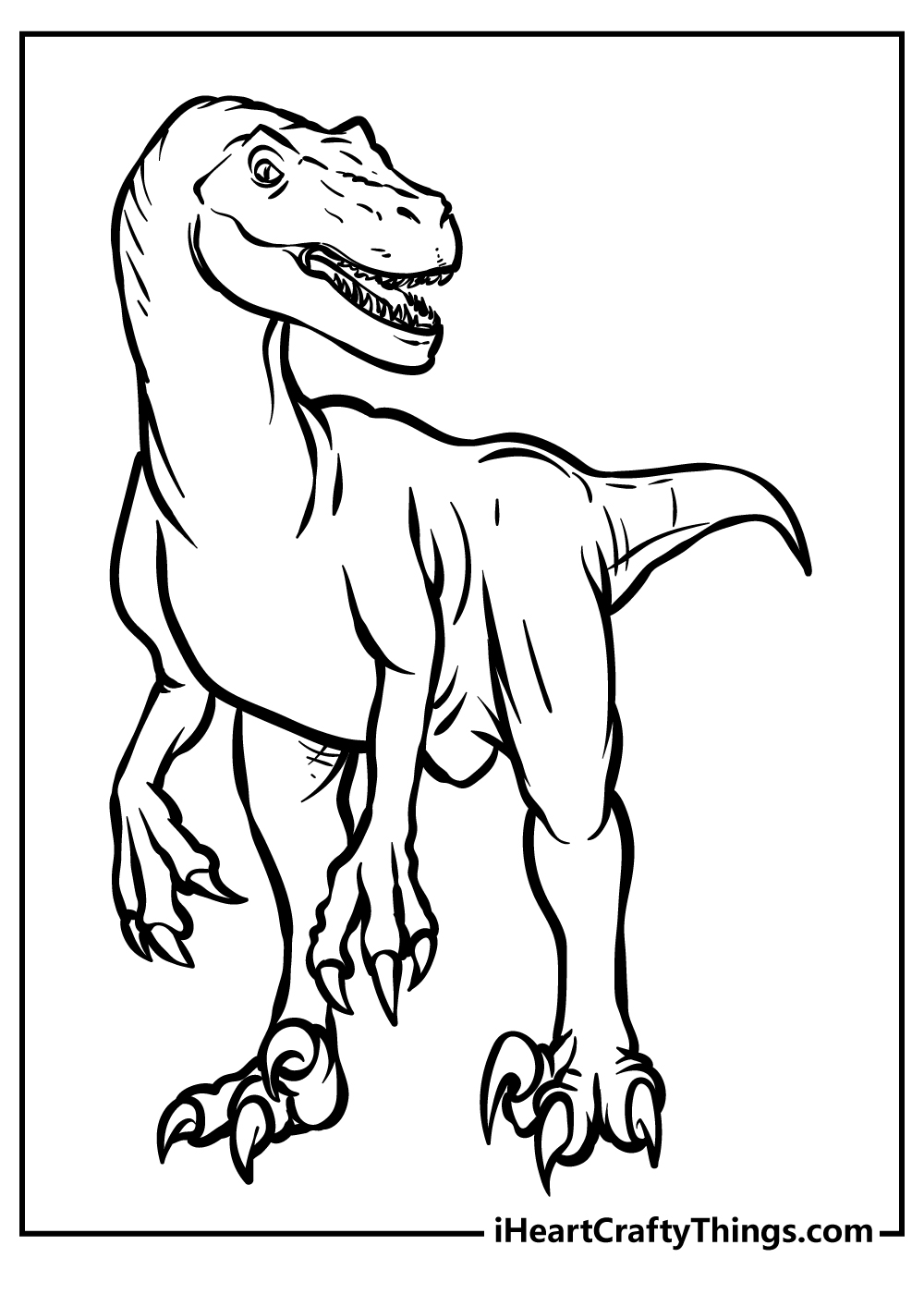 We've seen quite a few carnivores in this collection, but now we have another herbivore for you to color.
The triceratops is another really famous dinosaur that is really visually distinctive, and there are so many awesome ways that you could color it in!
Which colors come to mind for you when you see this dino?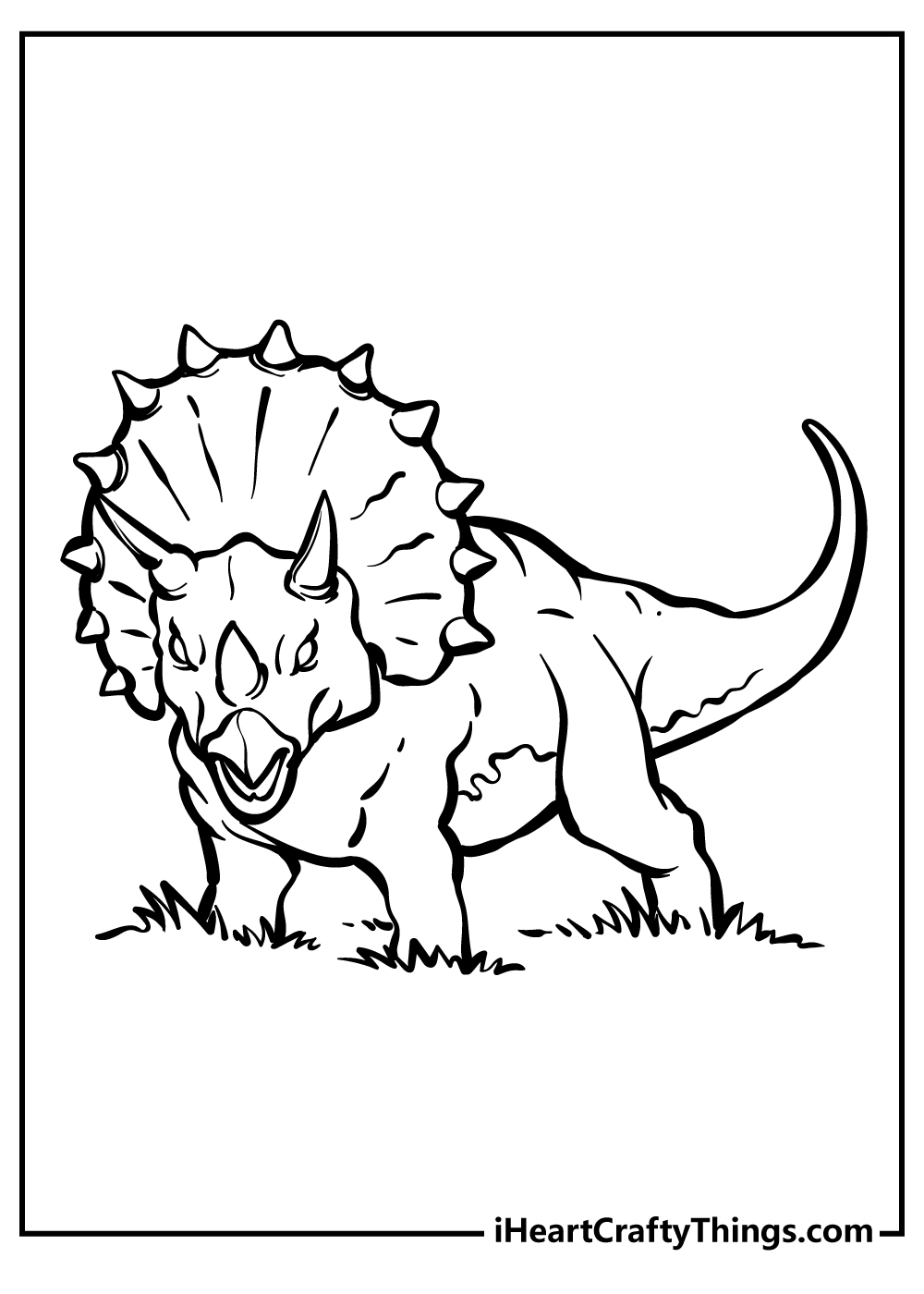 The stegosaurus is another famous herbivore that many people love! That's why we have one for you to have a great time coloring with this twelfth image in the collection.
How do you think you will color in the distinctive plates it has along its back?
We can't wait to see how you portray this famous dinosaur!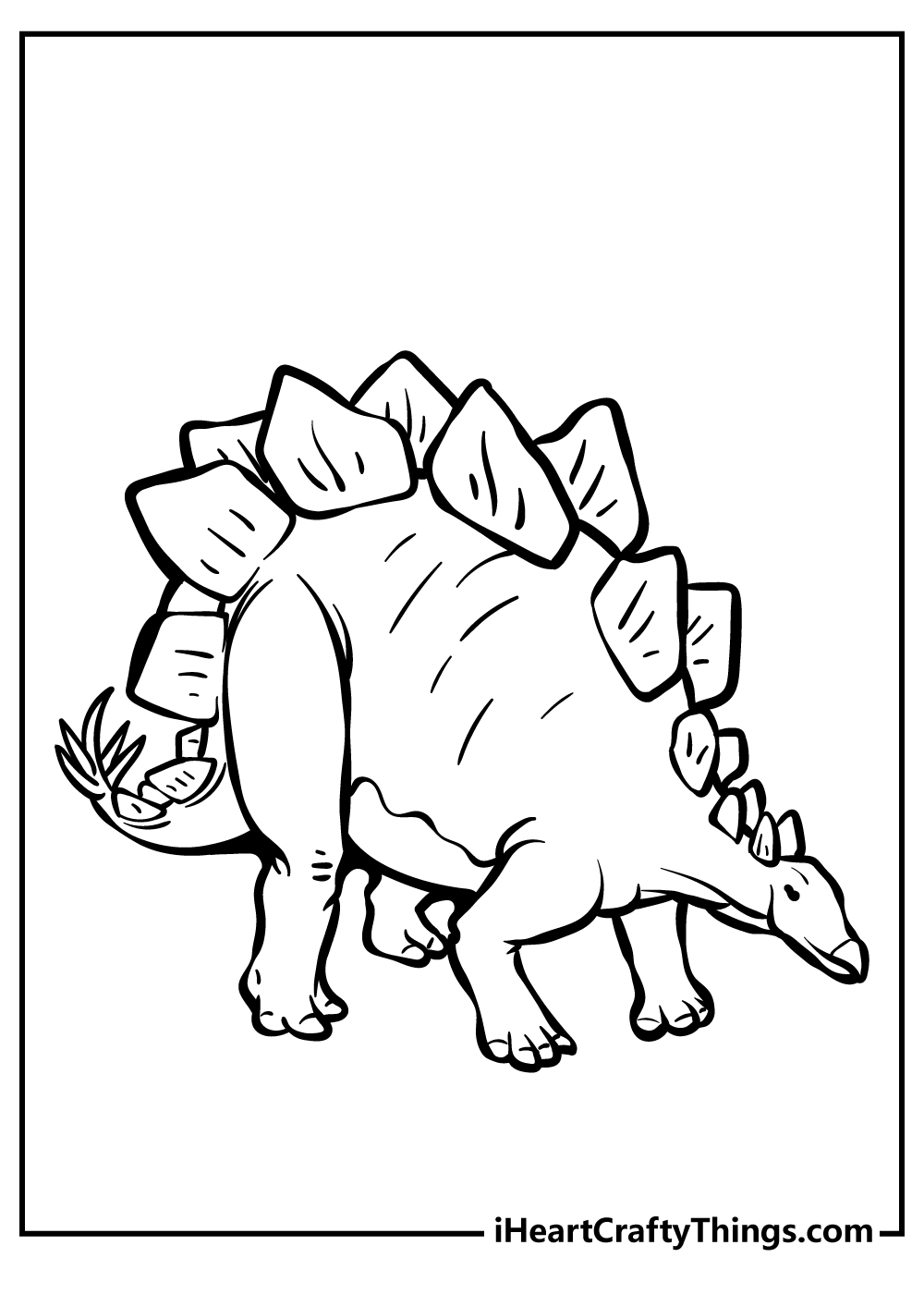 This next dinosaur is a very strange-looking one, but it is still really cool! It has a distinctive rounded forehead, and you would not want to get bashed by that thick skull.
Will you add any extra background details to this page, or will you keep it focused on this unusual dinosaur?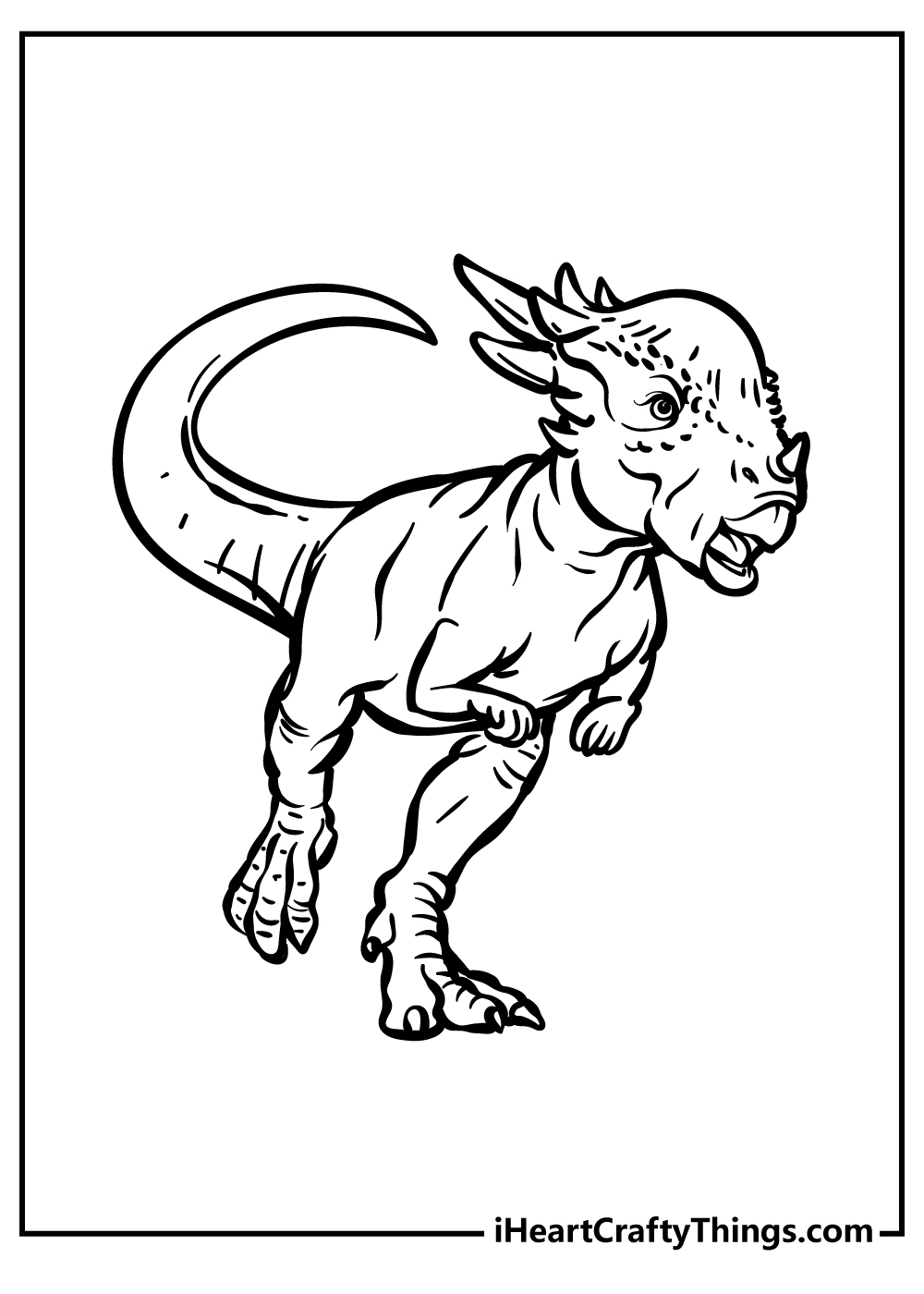 When swimming in the ocean, it's bad enough having to worry about sharks, but imagine if the mighty mosasaur was still swimming in our oceans!
These fearsome aquatic creatures are a terrifying force to be reckoned with, and this picture really portrays one of them perfectly.
Will you draw and color some ocean details into the background of this incredible page?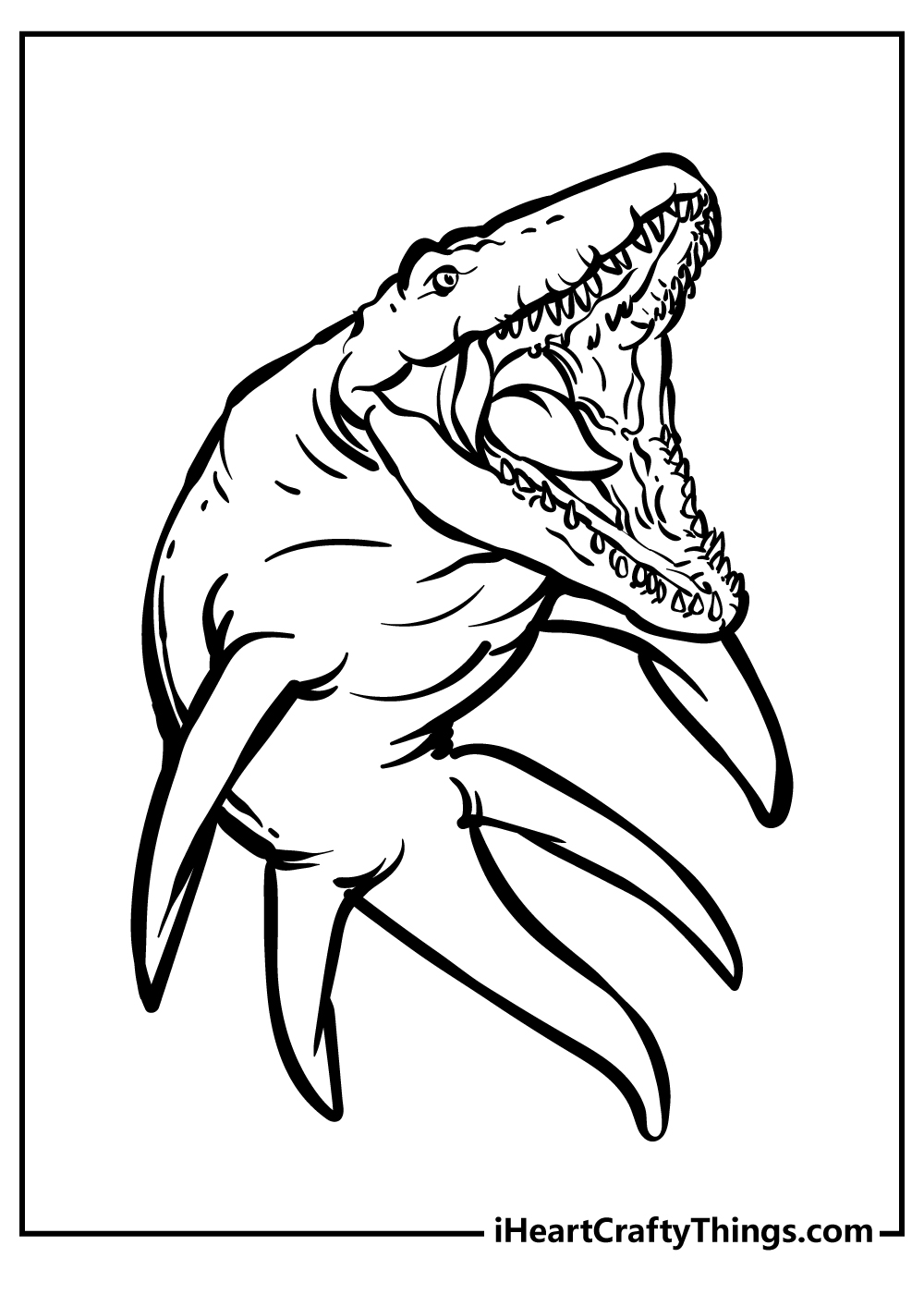 For the final Jurassic World coloring sheet that we have for you, we have another really weird yet wonderful dinosaur.
The ankylosaurus has a name that is a real mouthful, and it is a really interesting creature to behold.
This dinosaur has a hard layer of spiked plating on its back, and that probably comes in really handy when predators are out and about.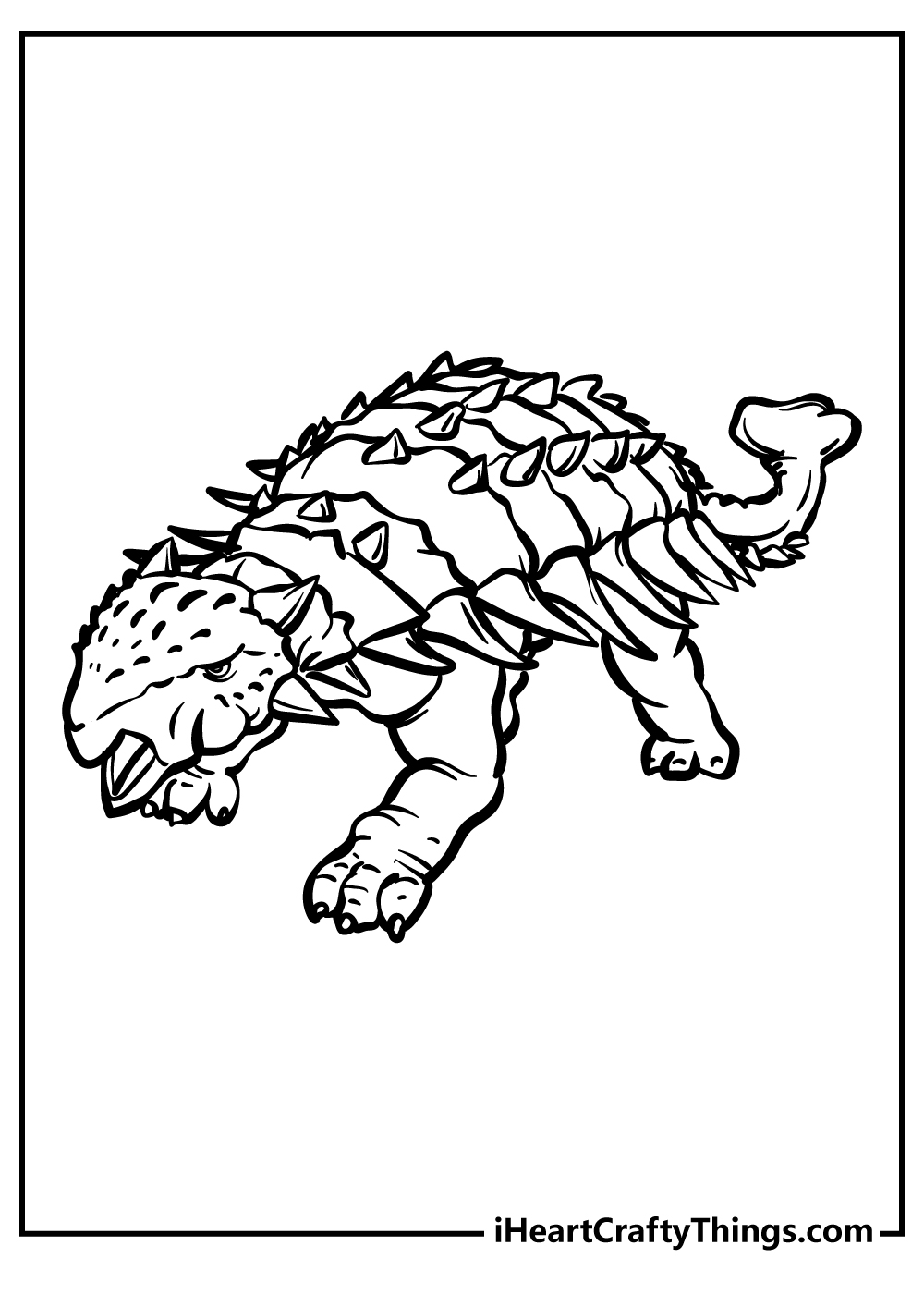 Jurassic World Coloring Pages – Which will you choose?
We hope you enjoyed traveling back in time to an ancient era of dinosaurs with this collection of free Jurassic World coloring pages for kids!
There were so many incredible dinosaurs featured here that you can really bring to life with your colors.
If you had fun with this collection, be sure to visit our website for many more awesome coloring page collections to try!
We would also love to see some of your finished pages, so please share some of your finished works on our Facebook and Pinterest pages!