On this page, you will find 15 all new Forest Animal coloring pages that are completely free to print and download.
The forest is a wonderful place to visit and spend some time! For one thing, there are beautiful trees and sights to behold, and there are also so many cute and wonderful animals that live there as well.
These animals are what we will be focusing on in this collection of free forest animals coloring pages for kids!
There is some incredible variety on display when it comes to the kinds of animals you can find in nature, and we will be portraying many of them in this incredible collection!
With all this variety, you will have plenty of opportunities to use all your favorite colors and art mediums.
The best part about it is that every one of these adorable coloring pages are completely free for you to print and have tons of coloring fun with!
You can share the joy of creation by sharing the collection with other animal lovers in your life.
You're now ready to embark on this animal-themed coloring journey!
When you have chosen and colored your favorites, please be sure to share some of your artworks on our Facebook and Pinterest pages. We can't wait to see how you portrayed these cute forest animals!
15 Brand New Forest Animals Coloring Pages – Free to Print and Color
There's a cute, fluffy bear for you to color in this first forest animals coloring page.
Bears in real life can be a bit intimidating and can be rather dangerous, but this one looks very cute and friendly!
There's an almost shy feeling to this picture as the bear looks over its shoulder. We think that this one would look great with colder, mild colors in order to replicate the calmer feeling given off by the bear.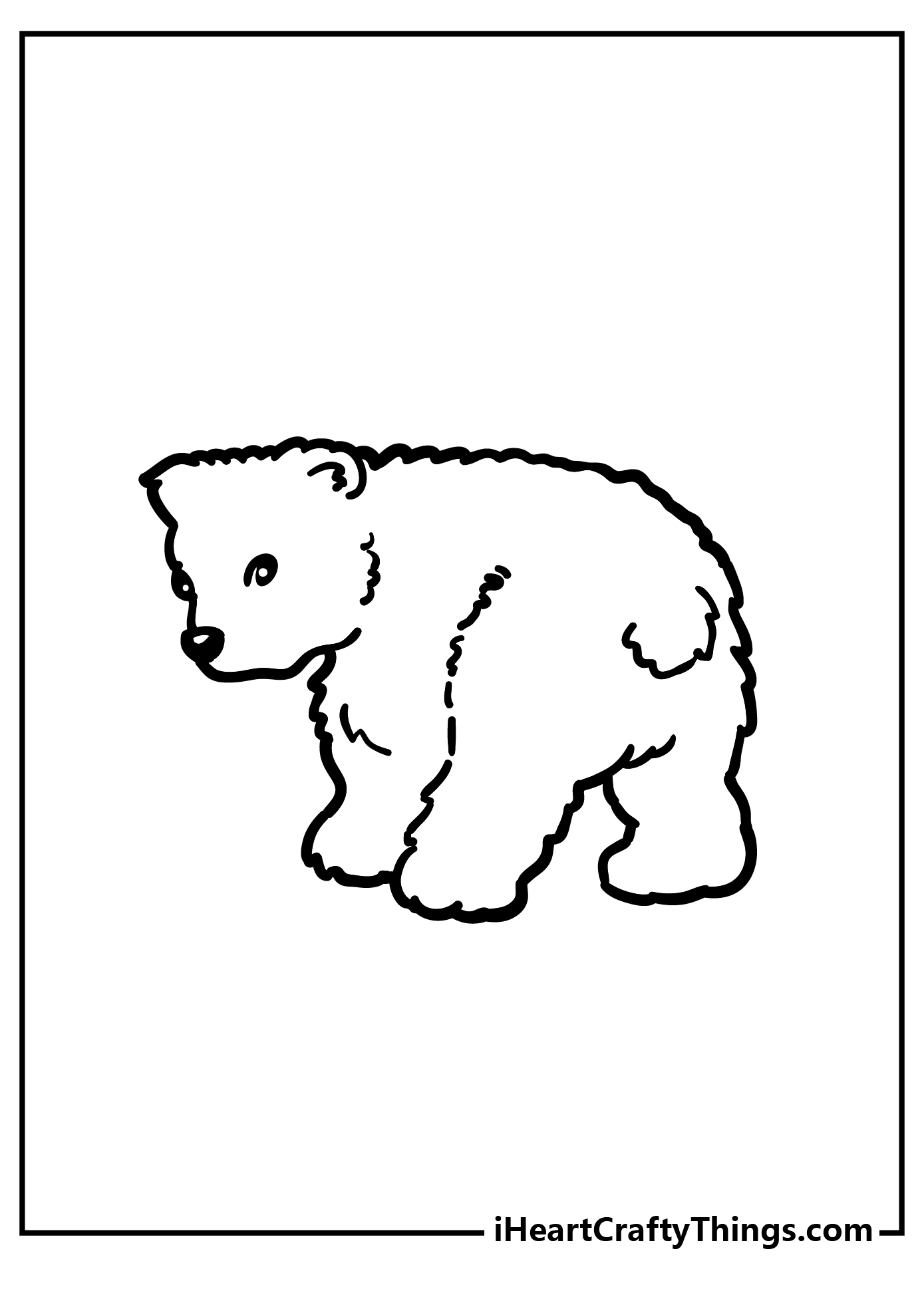 In this forest animal coloring page, this deer is standing with curiosity and smiling slightly. He has big antlers that you can color any way you want.
You may make them brown or black, or maybe you want to make them rainbow-colored. It's up to you. You can also color his fur, eyes, and nose to make him cuter.
Don't forget to color the trees and bushes in the background. You can also add some flowers, birds, or other animals to make the forest more lively.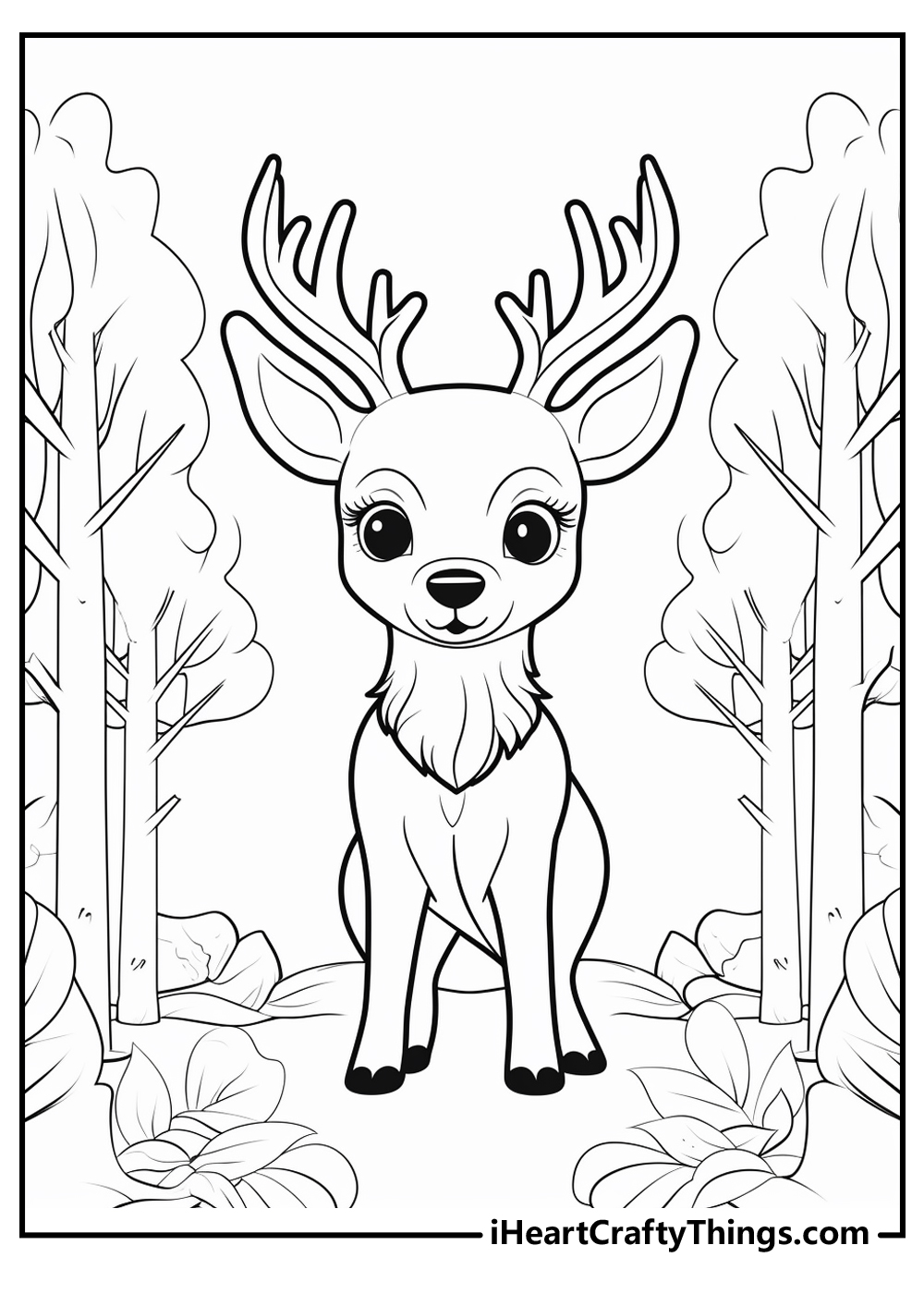 Next up, there is a happy moose for you to color in! Moose are some of the strangest yet most incredible animals in the forest, and they are always a joy to draw and color.
This one seems to be having a lovely day outside, and we think you could portray that by using some rich, natural colors for the background.
What colors and art mediums do you think would suit this happy moose?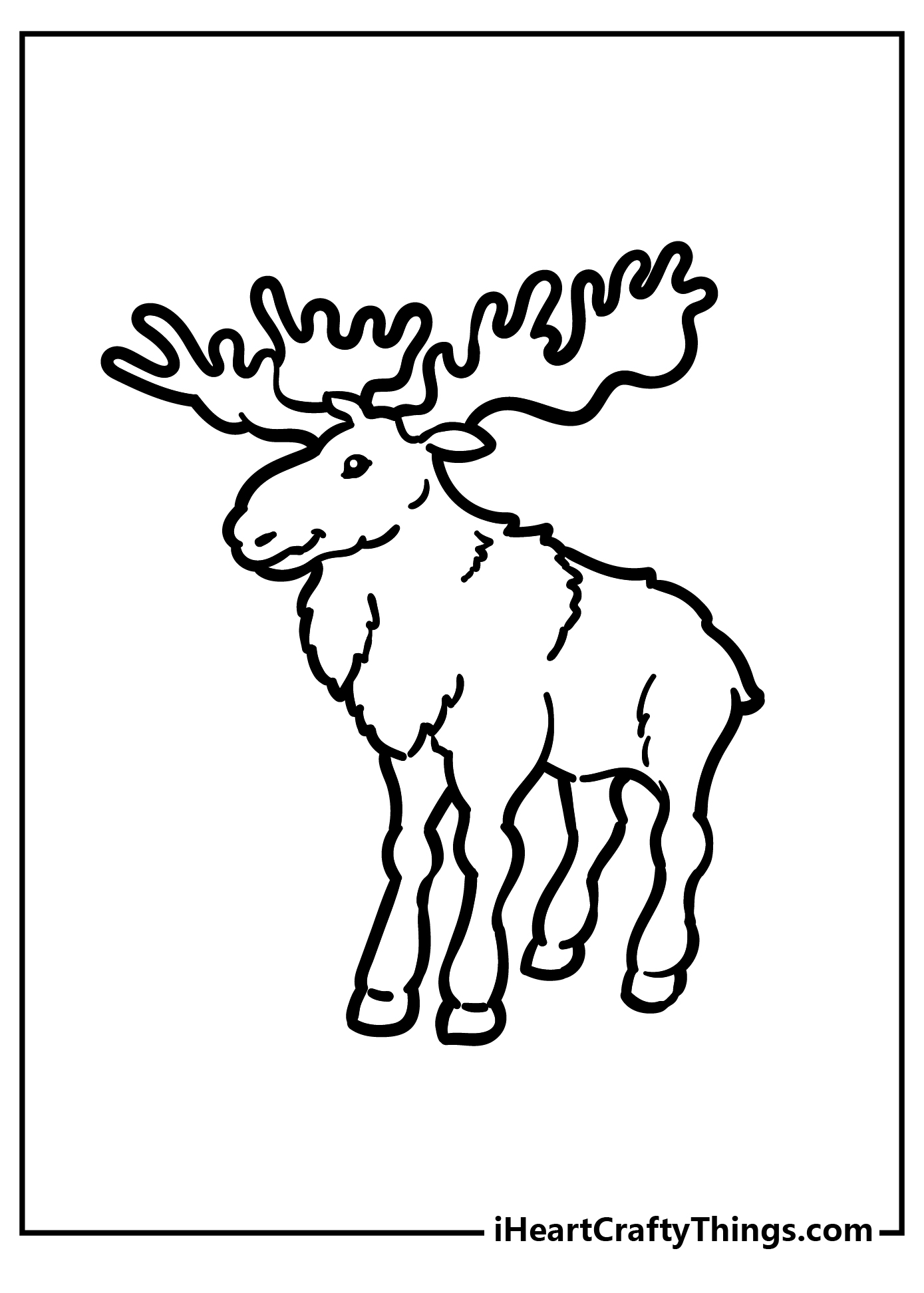 Who doesn't love an adorable bunny? Not many, so that's why we have one starring in this third forest animals coloring sheet.
This little rabbit is also looking very calm and happy as it enjoys a beautiful day in the forest.
Drawing a background and some extra elements could make this look even better, and we would recommend drawing some little flowers and other plants beside it.
Which flowers would you draw for this cute bunny rabbit?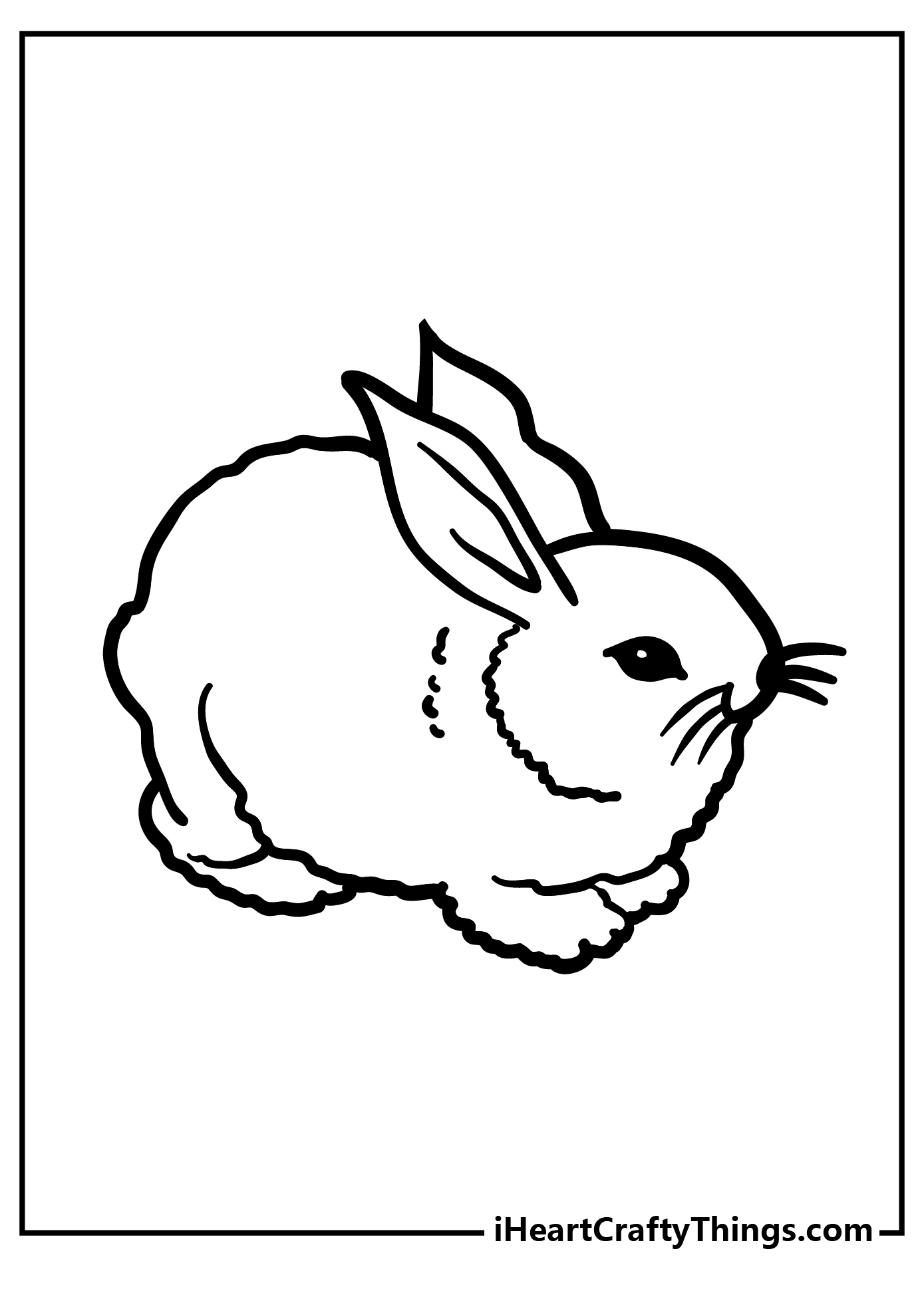 There are several animals that you can color in this scene. Start by coloring the majestic deer at the center in sandy browns. Give him big, branching antlers perfect for scratching itches.
Next color his woodland buddies – a cuddly brown bear cub and a playful grey wolf pup. Draw them nuzzling the deer to show they're pals who stick together.
In the background, fill in the lush green treetops, rugged mountains and mossy boulders where the animals play hide and seek.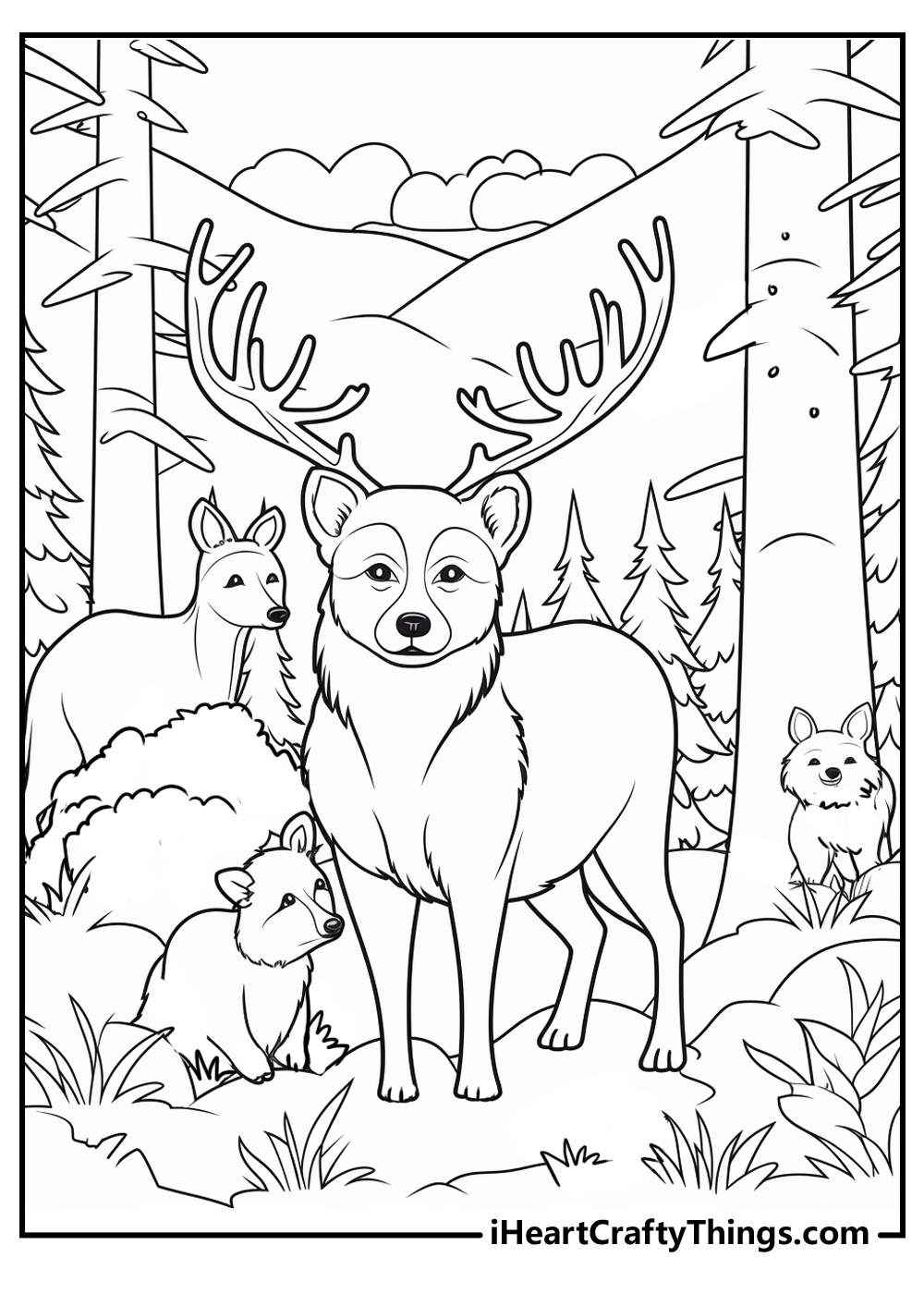 We're keeping things cute in this next picture, as we have a fluffy squirrel for you to color. Squirrels are not only adorable, but they can also come in many different color schemes.
This is great when coloring them, as you have lots of options for how to color them even if you want to keep the colors looking realistic.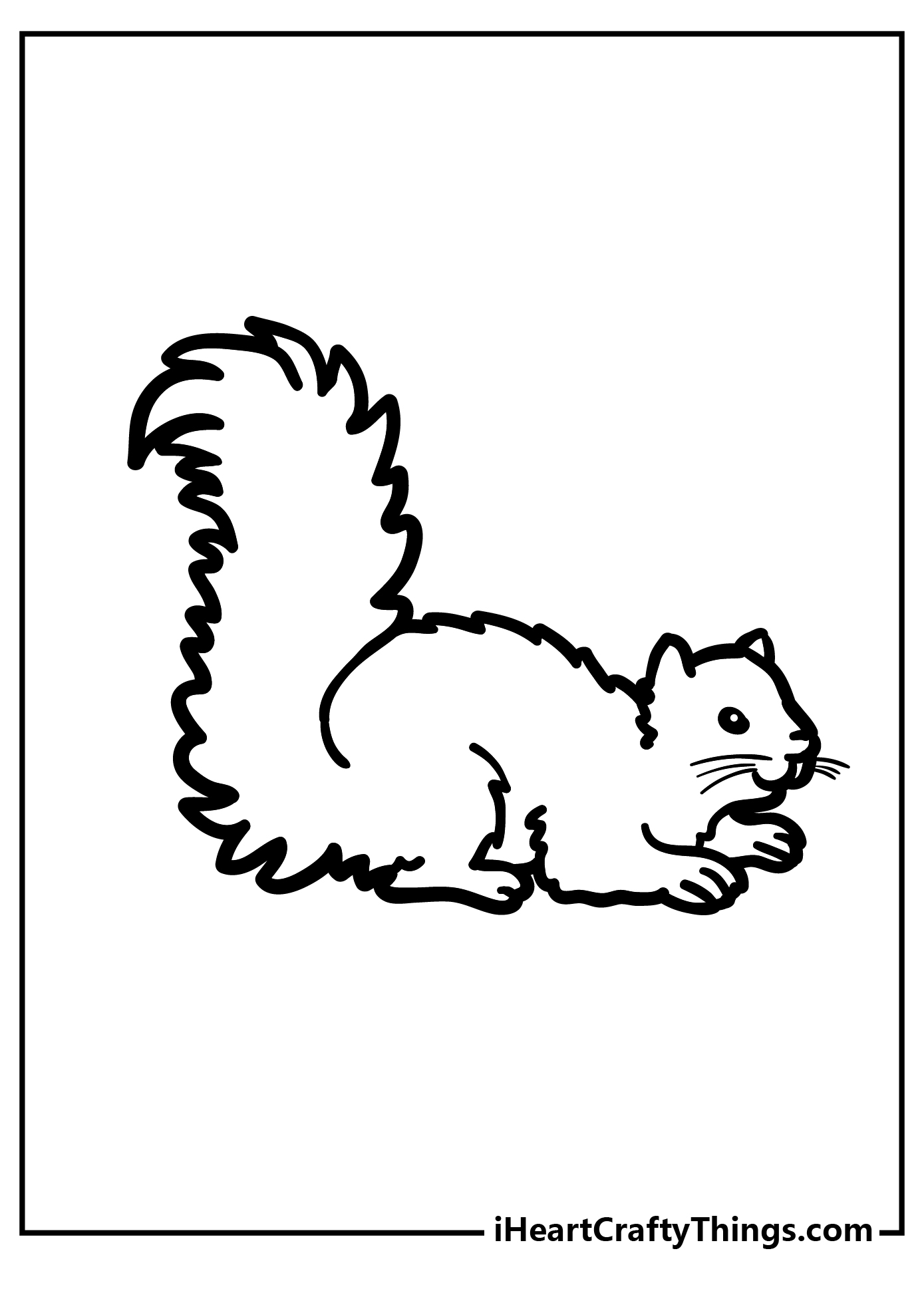 There is a really dramatic image up next, as this one features a howling wolf!
This one may not be as cute as the previous ones, but it is still a stunning image that leaves a lot of room for some great creativity.
We think it would look stunning to draw a huge yellow moon behind the wolf to make it look like it is howling at the moon! Do you agree with this idea, or do you have something else in mind?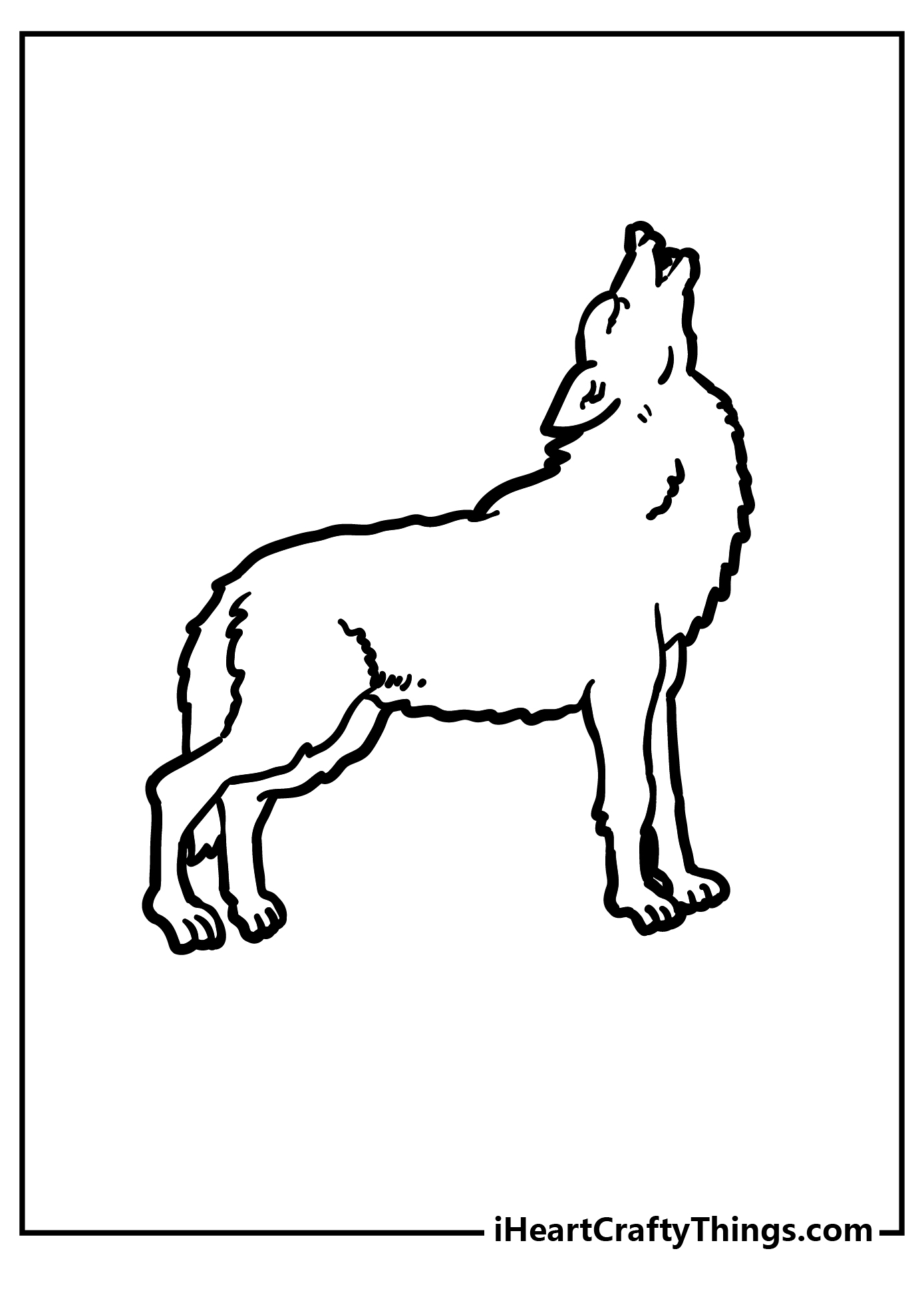 Join this beary cute family for a coloring adventure! Give the mama bear a rich brown with a fuzzy muzzle and smiling eyes.
Color her two adorable cubs in lighter browns, frolicking by her side. Capture their curiosity and playfulness as they explore their forest home.
In the background, fill in tall emerald treetops, leafy bushes and soft grass for the bears to roam. You can even add details like chirping birds, buzzing bees and colorful flowers.
As you color, imagine the snug den and flowing stream where this furry trio eats, sleeps and plays together.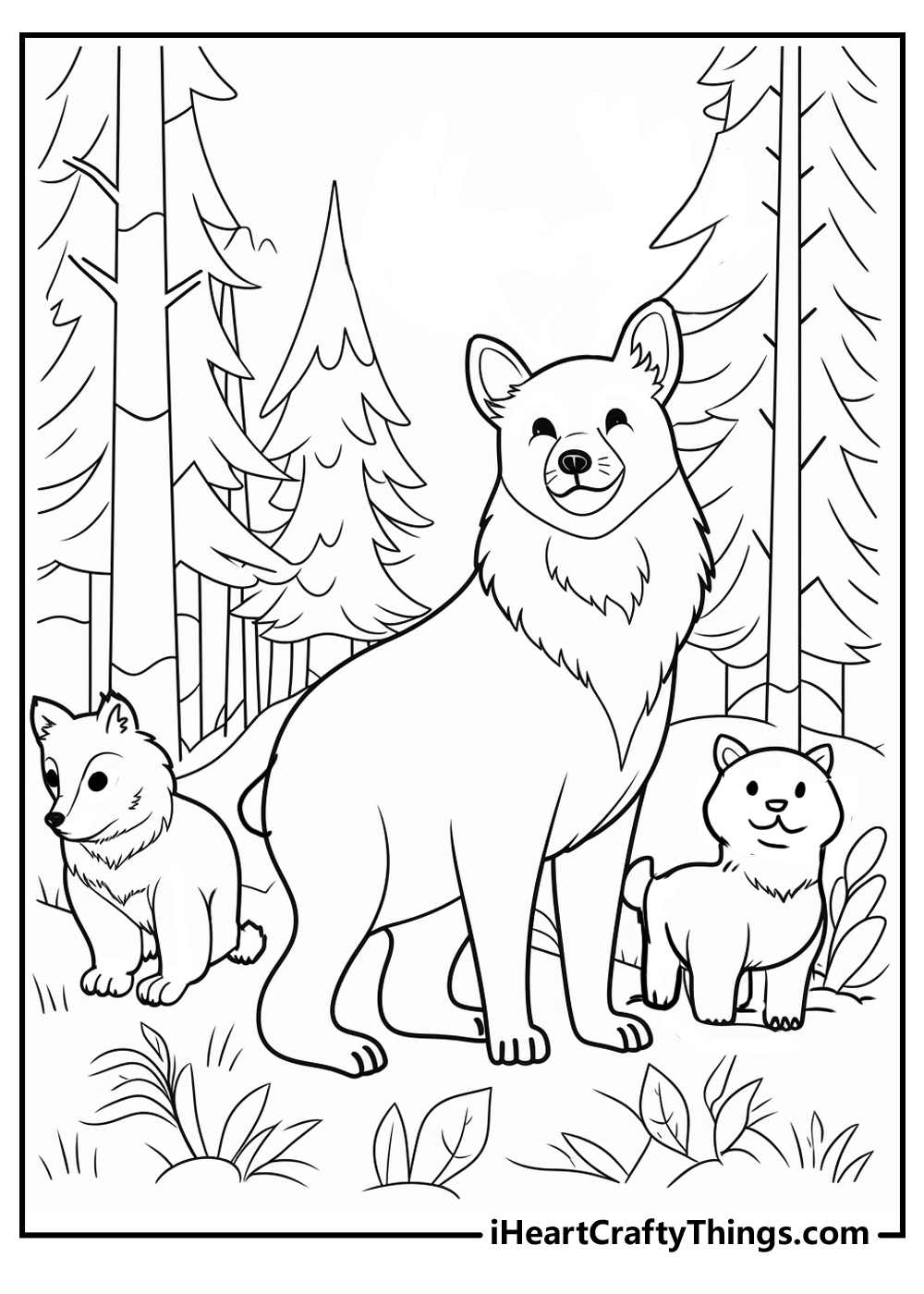 It's time to make things cute again as we bring in a little hedgehog in this forest animals coloring printable.
Hedgehogs may not be fun to pat on the back, but they make up for this prickliness by being incredibly cute.
They usually come in muted colors of tans and browns, so you could use those kinds of colors for this one.
You could also go for a fun, stylistic approach to the colors if you prefer, so what will you choose for this image?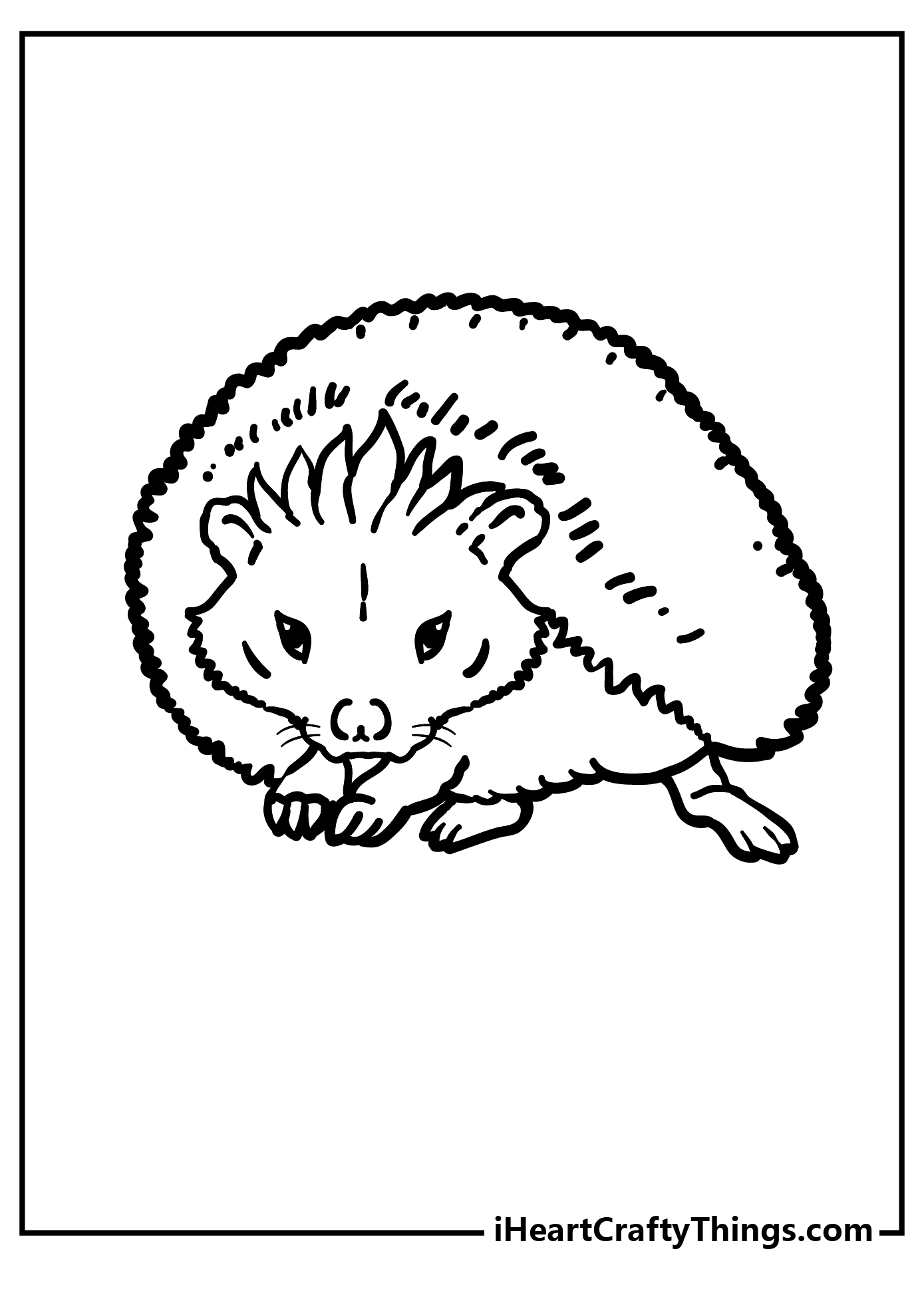 This forest coloring page shows a peaceful scene of some peaceful animals. The deer is the leader of the group and is standing proudly in front of the other animals.
It has a magnificent pair of antlers that can grow up to four feet long.
They are looking at you with warm and inviting eyes, as if they want you to join them in their forest adventure. Can you imagine what they are saying to you?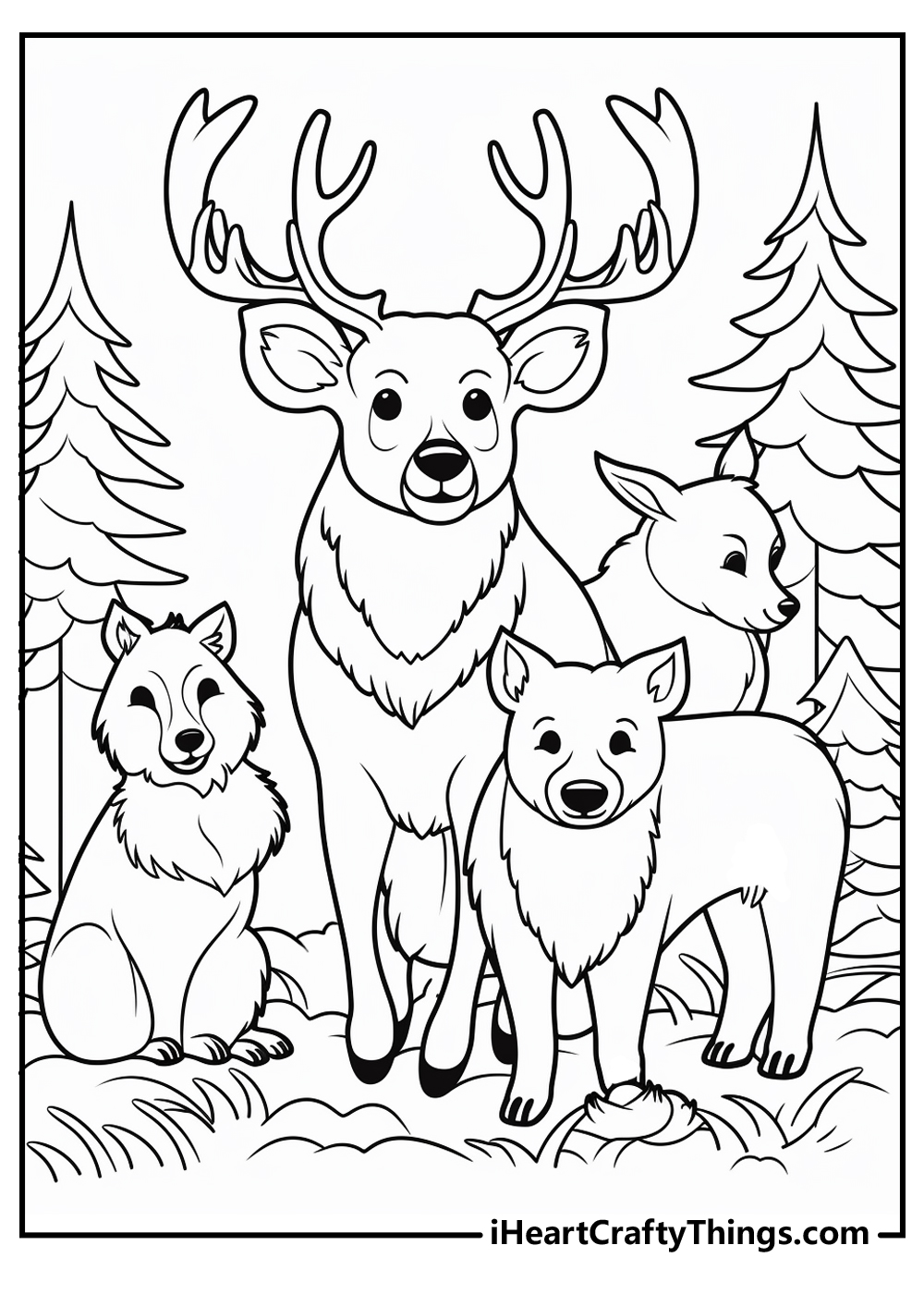 There's something a bit unusual for you to color in this seventh image! We have a furry wild boar in this one, and it looks like it is having a wonderful day in the forest as well.
These wild boars are usually quite dark in color, so if you went for a realistic color scheme you could contrast it with brighter colors for the background!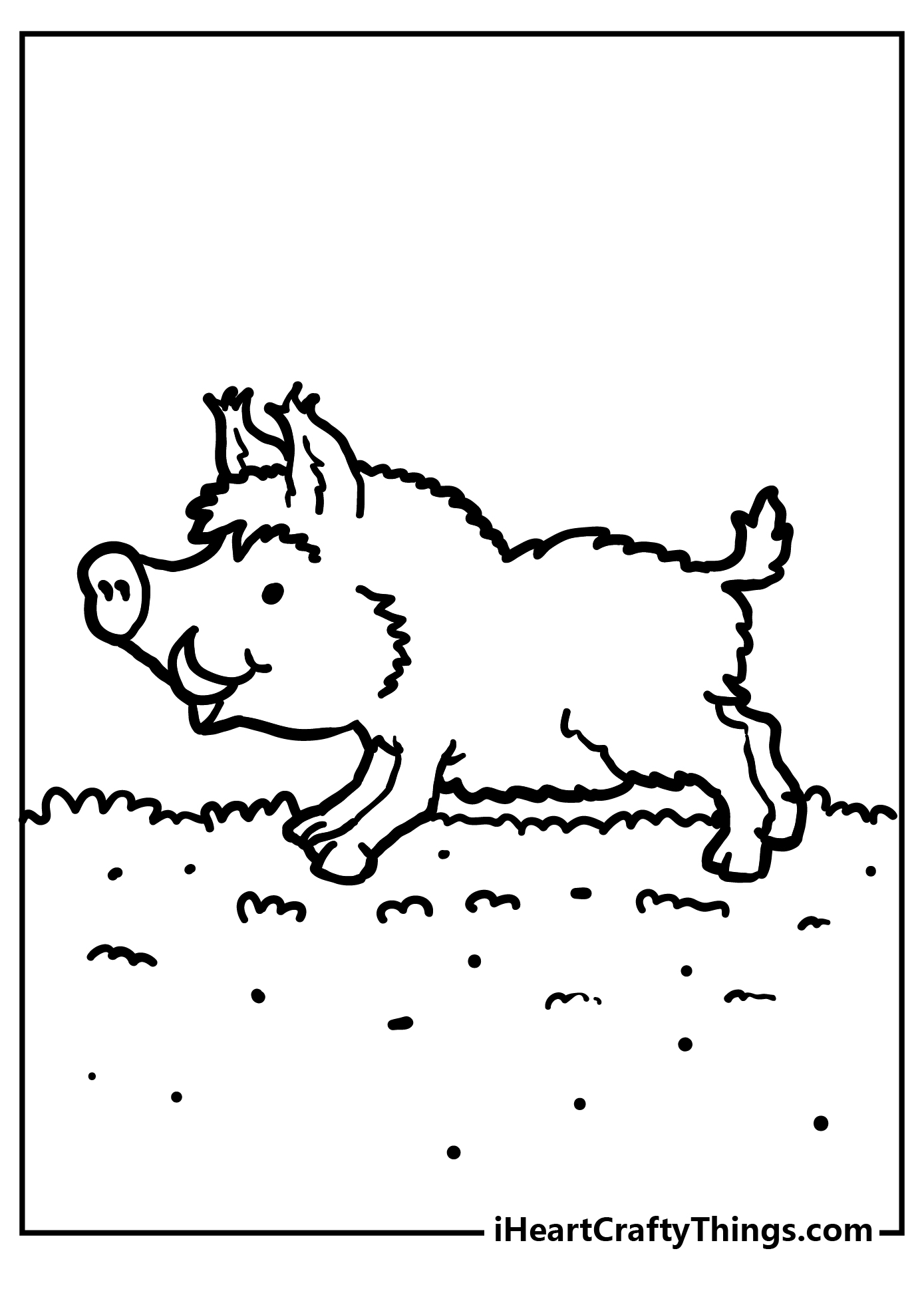 We have an interesting little guy for you to color in this next picture. This looks like some kind of ferret, and it is really cute!
There are some background elements in this one, and you could use some browns, greens and blues to make the background look really pretty as it contrasts against this cute critter!
Maybe you could try using some art mediums you haven't used in this collection yet! Using paints can be fun, so why not try some paint mediums?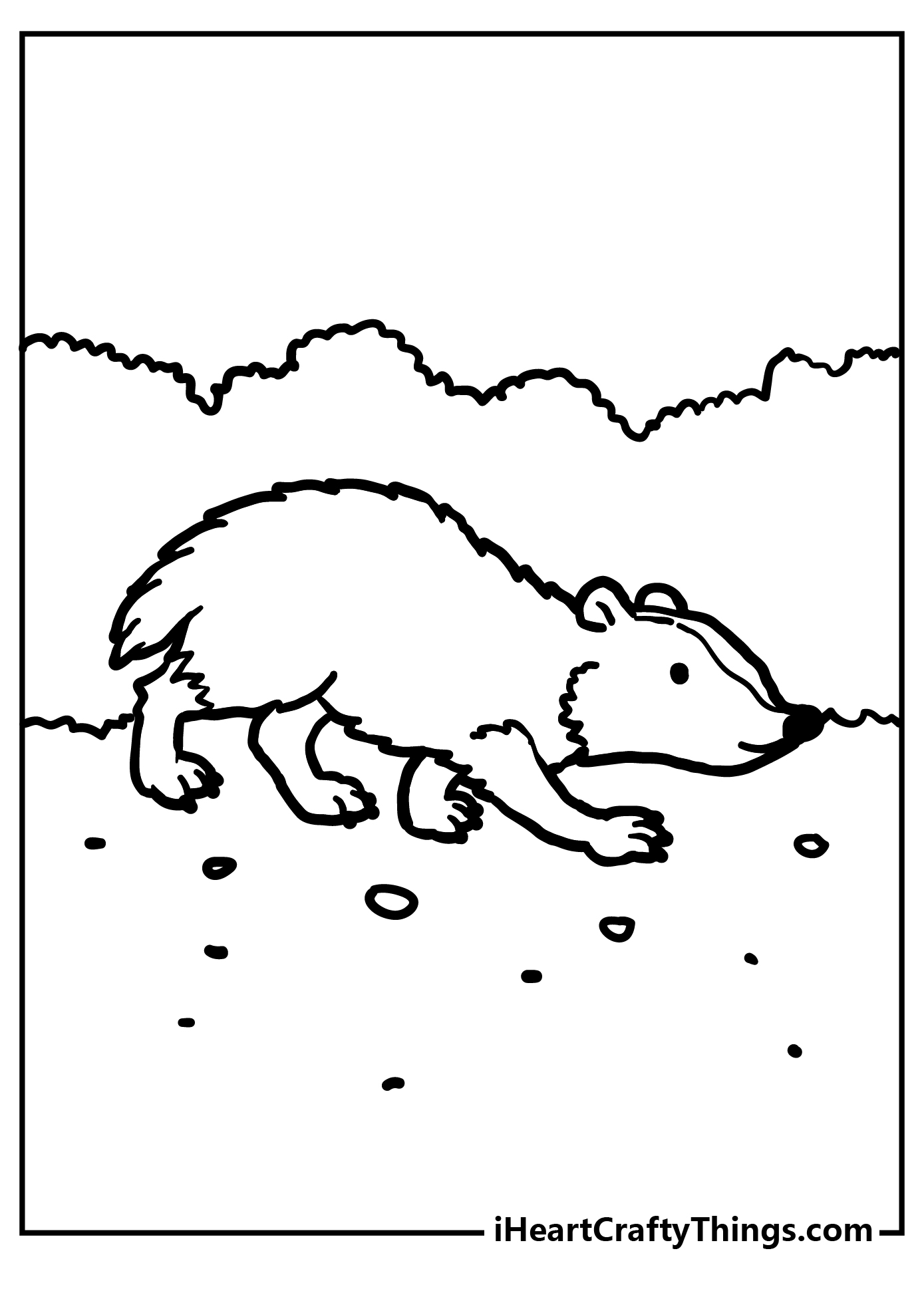 You're nearing the end of this collection of forest animals coloring pages, but we have two more adorable animals for you!
This next one is a cute little deer, and this one should be fun to color in. This looks like it could be a baby deer, which only serves to amplify the cuteness.
We think some watercolor paints would look great for this one, as the milder colors would help to emphasize the calm feeling this little deer gives off.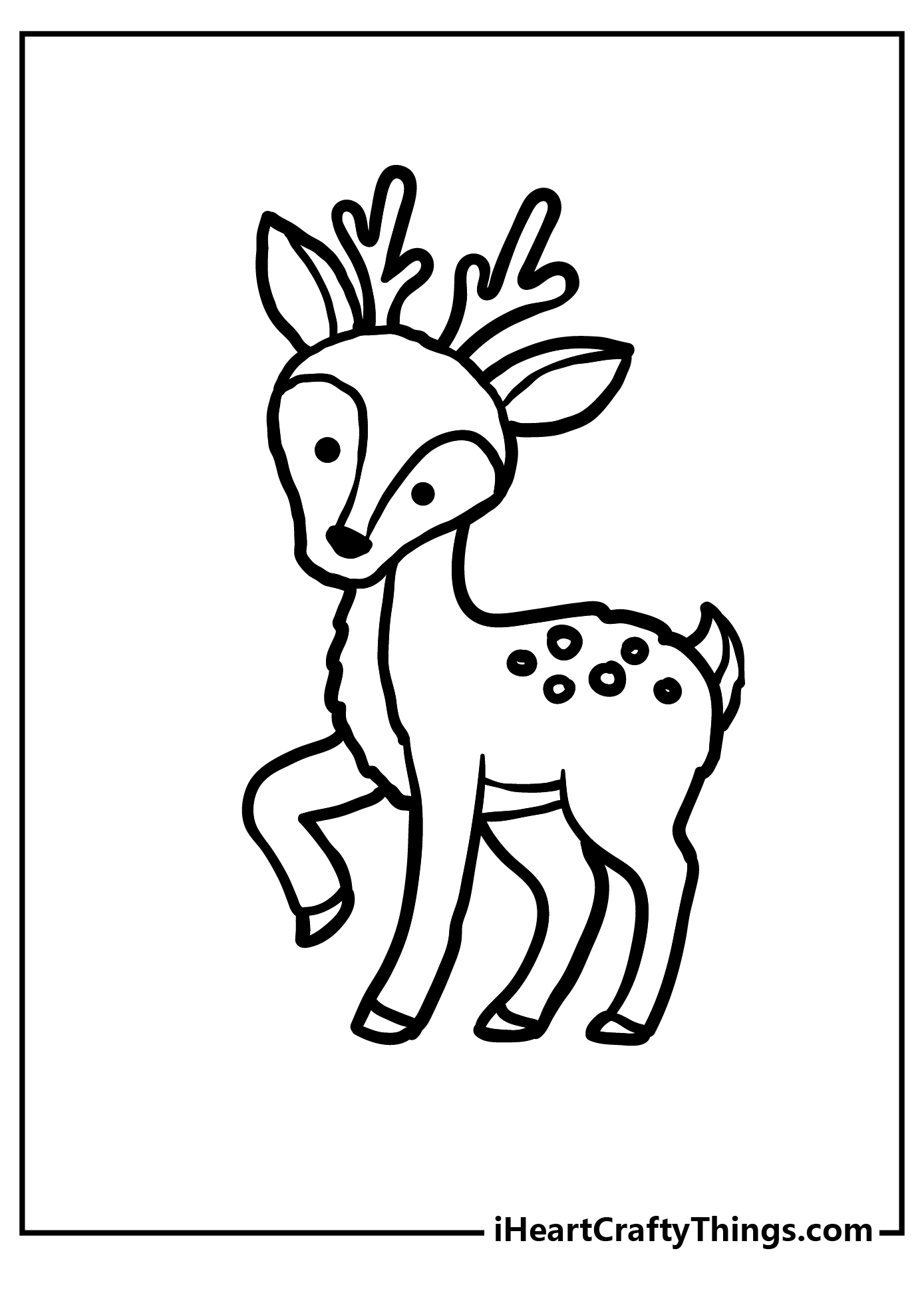 Look at these cute and friendly forest animals. Your creative touches can help bring this beautiful trio to life.
At the center is a noble deer with branching antlers, keeping watch over his loyal forest friends. Color him in rich browns and add peaceful, patient eyes.
Beside him is a curious fox pup, a timid bunny, and a playful wolf cub that you can color in orange, brown, and gray respectively.
Capture their sweet rapport as they nuzzle the deer leader who keeps them safe.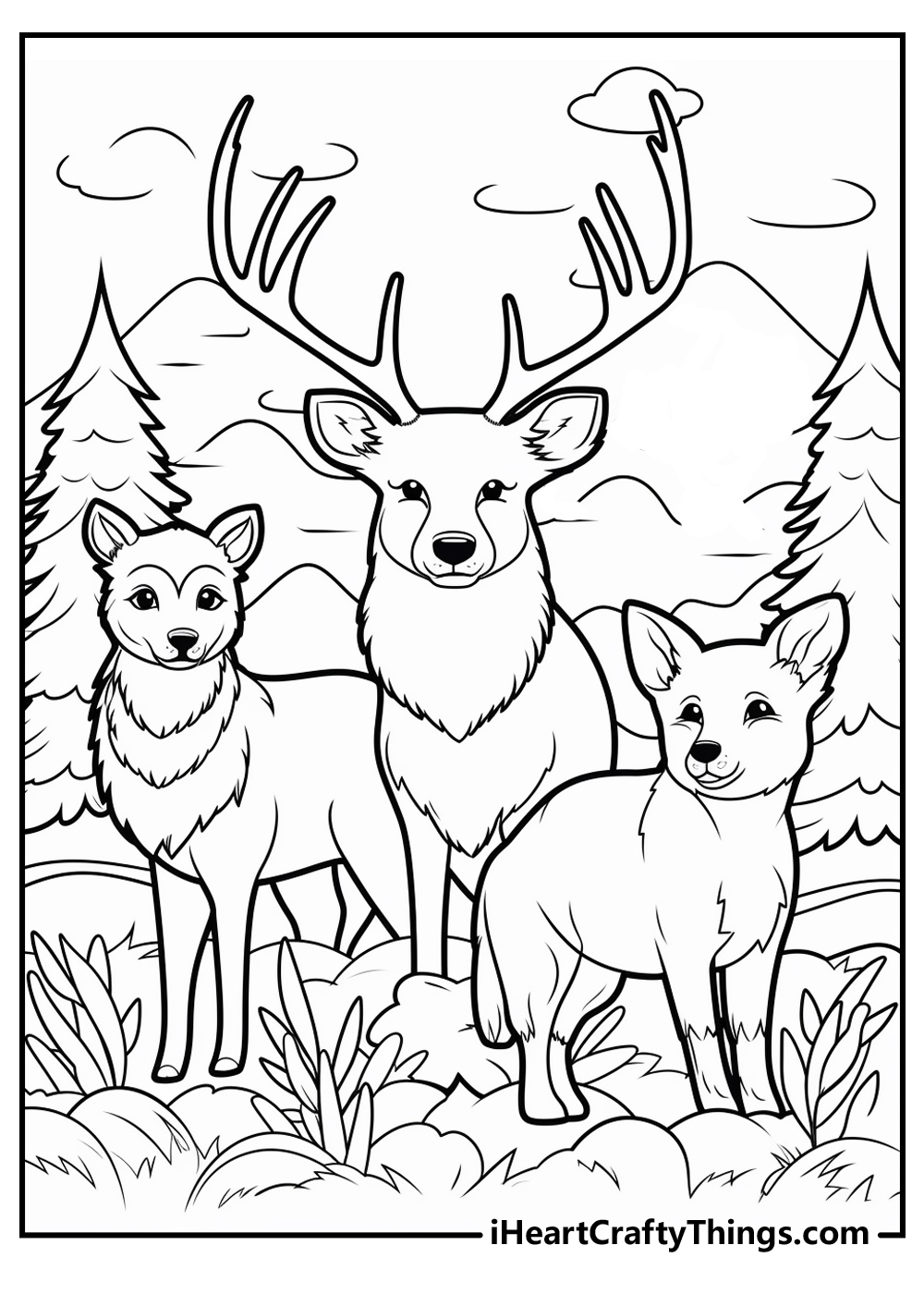 This collection will be closed off with another adorable bear for you to color! This bear is so cute and fluffy, and it looks very happy and friendly.
When coloring in something that is very furry, there are ways that you can create the hairy texture. One way is to use thin-tipped mediums such as colored pens, pencils or even thin paintbrushes.
By using lots of small strokes with these mediums, you can create the appearance of hair texture on the body of the animal.
Will you use a trick like this or try out something else?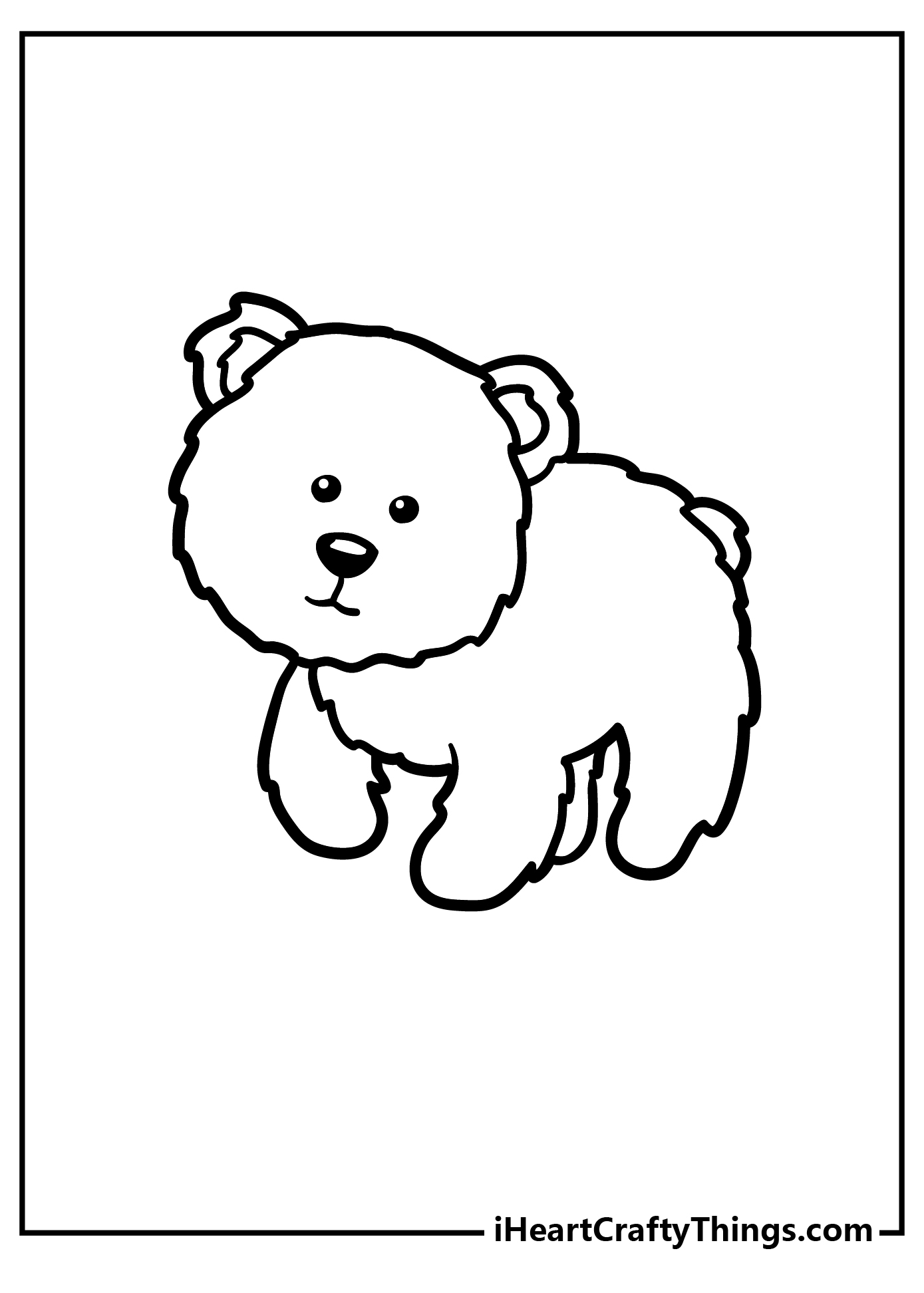 Forest Animals Coloring Pages – Which will you choose?
It was a wonderful trip to the forest that we took in this collection of free forest animals coloring pages for kids, and we hope you had a great time with it!
We tried to represent all kinds of different animals in this collection, and that gives you the freedom to use all of your favorite colors.
The fun doesn't have to end here, though! When you're ready for more, you can check out our website for many more awesome free coloring pages to enjoy. Be sure to keep checking in, as we have many more coming soon.
When you have chosen and colored your favorite forest animals coloring sheets, you can share them on our Facebook and Pinterest pages for us to see!
We really hope you will do so, as we love to see your amazing creativity on display.