Birthday anniversaries are funnier with printable coloring cards! These Happy Birthday printables make an excellent free birthday activity and a gift from kids.
Simply print these coloring pages and keep them on hand whenever there's a birthday party with creative kids as guests.
We've designed a huge variety of Happy Birthdays coloring sheets so you can find the perfect picture that your kid will love to color in!
10 Brand New Happy Birthday Coloring Pages – Free to Print and Color
Colorful balloons and garlands are two of the most symbolic decorations for birthday anniversaries. They quickly turn any space into a party location.
This coloring sheet features birthday party decorations that your kids will love to color in.
Your kid can get creative with their colors to decorate and color the balloons on the page. For example, if you have a themed party, your kid can color all balloons in a single color like red, blue, or pink.
The garland and the letters can be colored in with various fun shades too.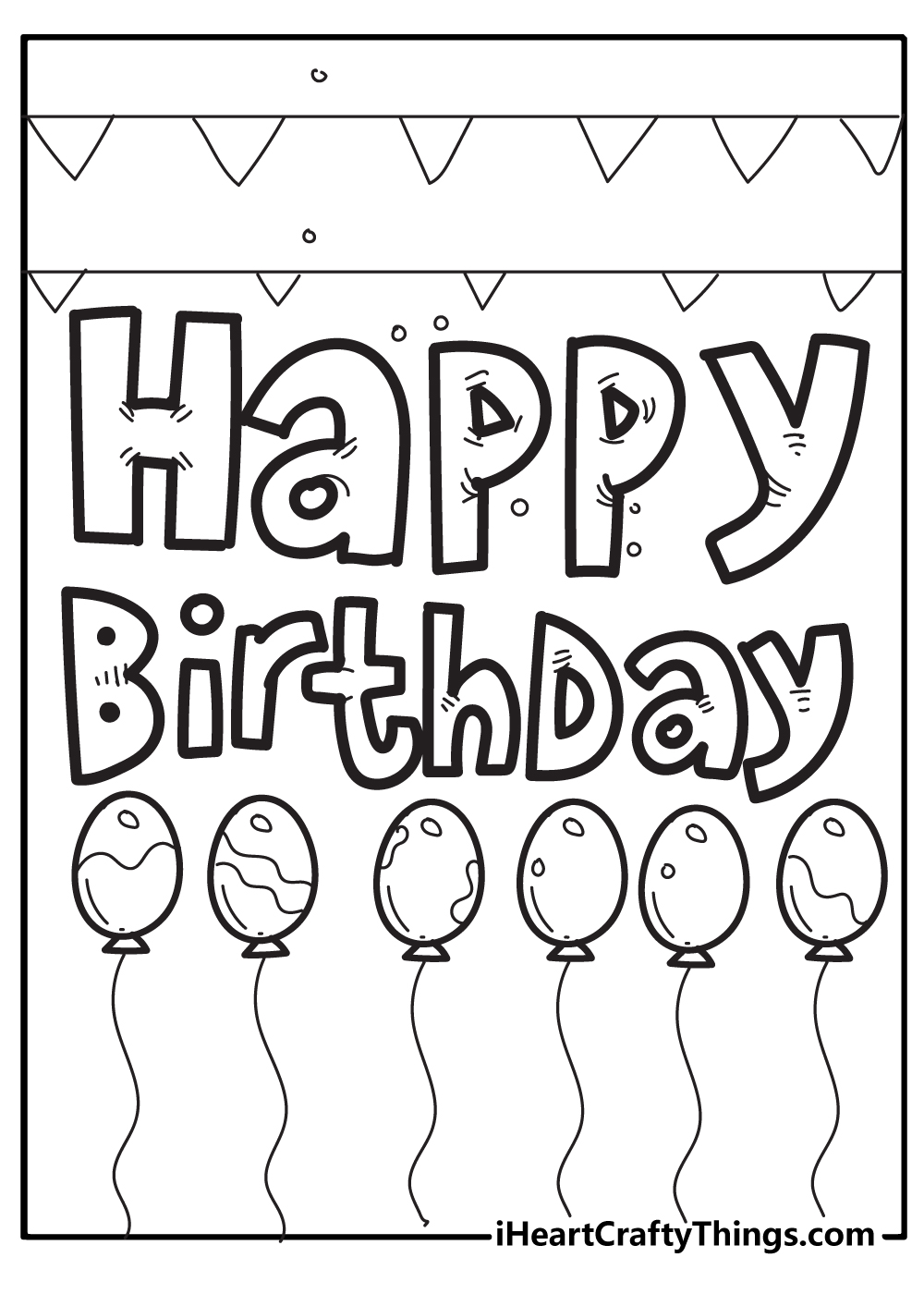 Who doesn't love a cute unicorn on their birthday card? Unicorns are mythical creatures that make a popular design for birthday sheets for kids and adults alike.
If your kid's birthday is just around the corner, print this Happy Birthday coloring page for them. You can have fun together while coloring the letters, the smiling unicorn, the stars and clouds, and the other design details.
There is no rule when it comes to coloring a mythical creature like a unicorn. So, your little one can get creative and color on this page exactly as they like.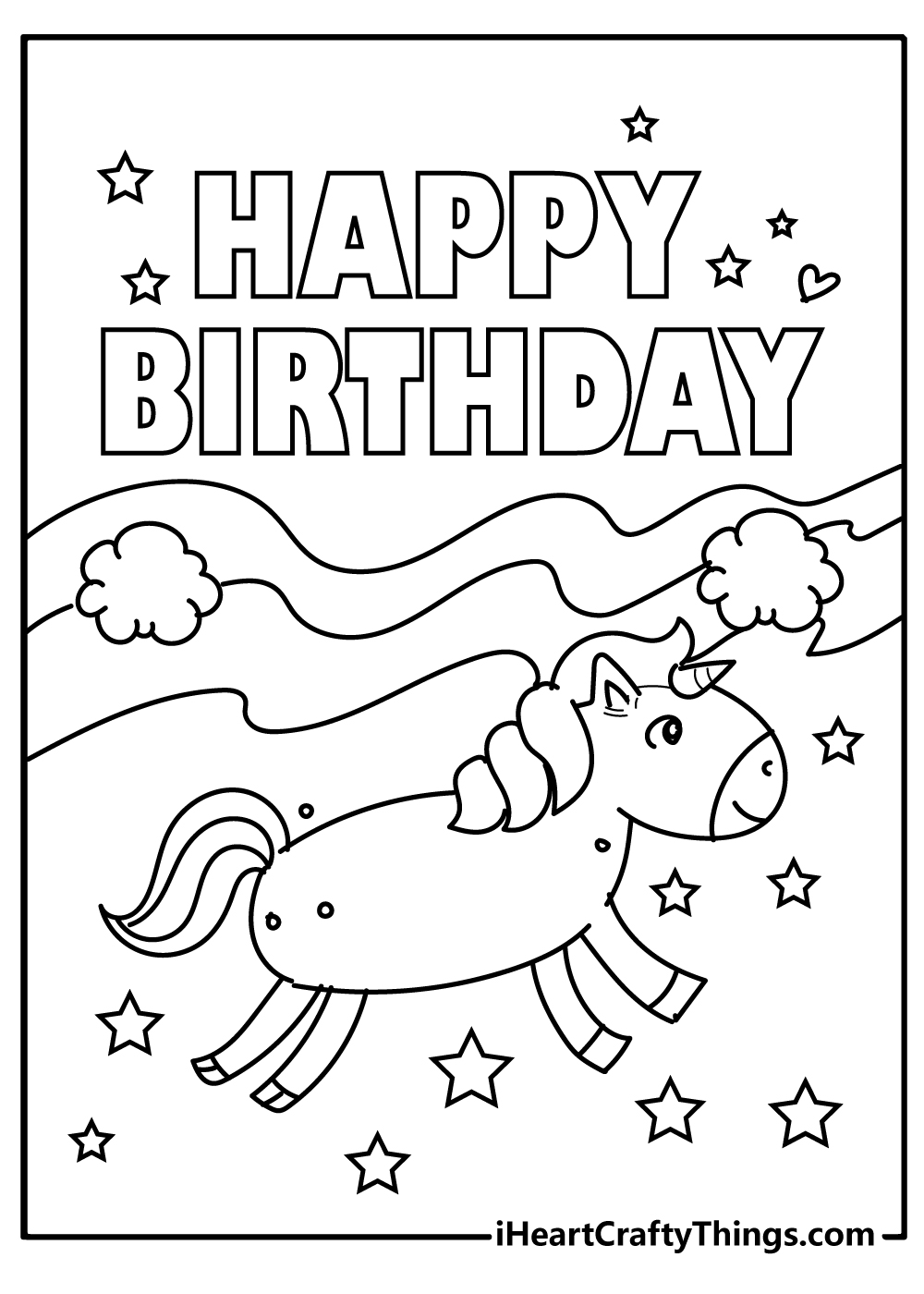 Funny and cute prints are a perfect match for Happy birthday coloring sheets, just like this one.
Featuring a smiling bunny that carries a present and a balloon, this coloring page will allow your kid to get artistic with color combinations.
This coloring sheet includes various design details that will test your child's artistic flair. For example, your kid can imagine the clouds to be blue or gray.
The bunny can have whatever shade your little one likes. The other coloring items of this sheet can be colored in various shades to express a festive vibe.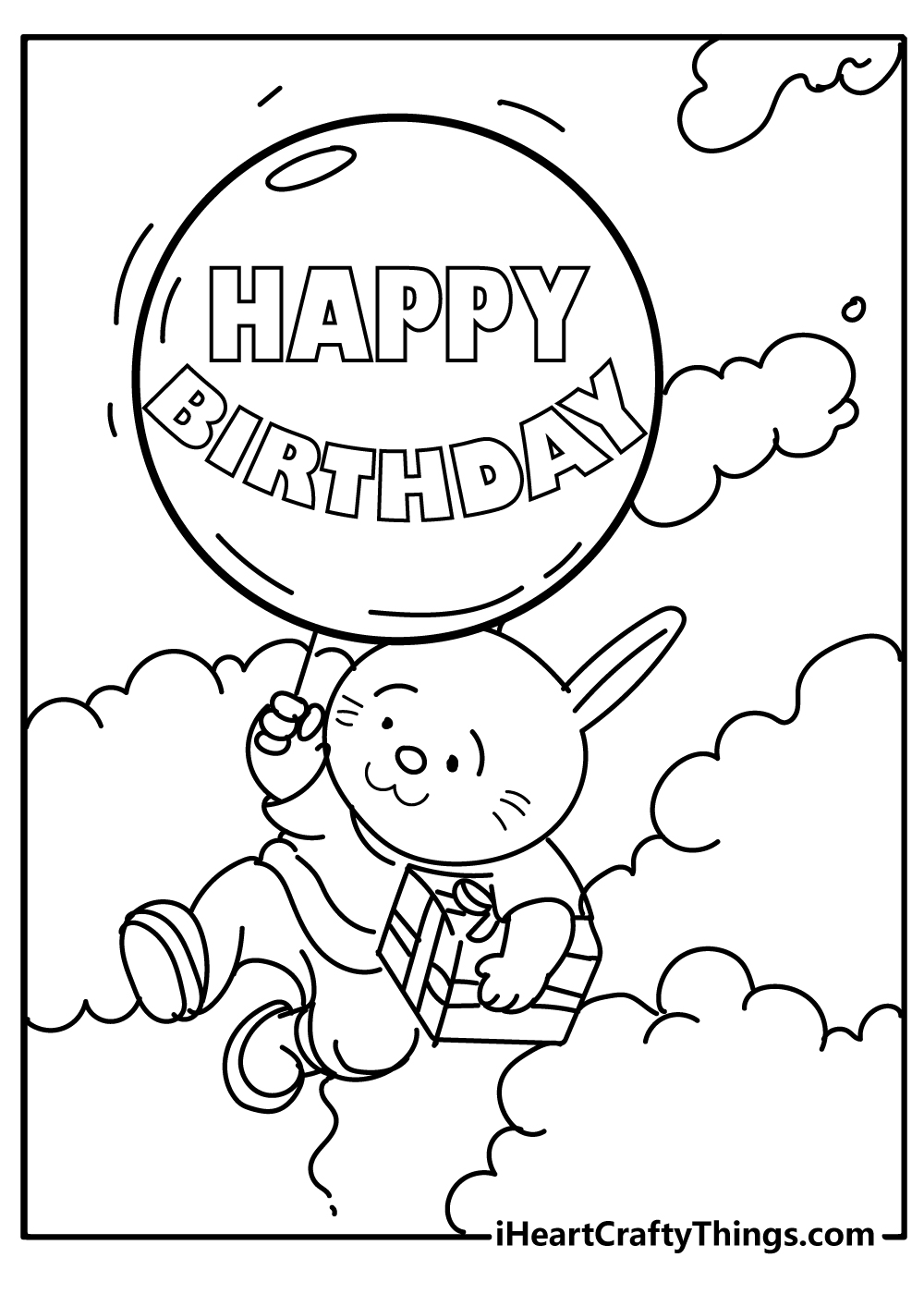 Flowers represent delicate beauty and joy. Flowers are a beautiful present for any celebrated person, both kids, and adults.
That is why they are a popular design for Happy birthday cards and coloring sheets.
This coloring page features a large sunflower that is a symbol of warmth and adoration.
It is surrounded by multiple smaller flowers and stars that decorate the Happy Birthday card your child can give you after coloring it in.
Your kid can imagine the colors for all the designs here however they like, even if that means coloring the sunflower in different shades than yellow. Allow your child to get creative!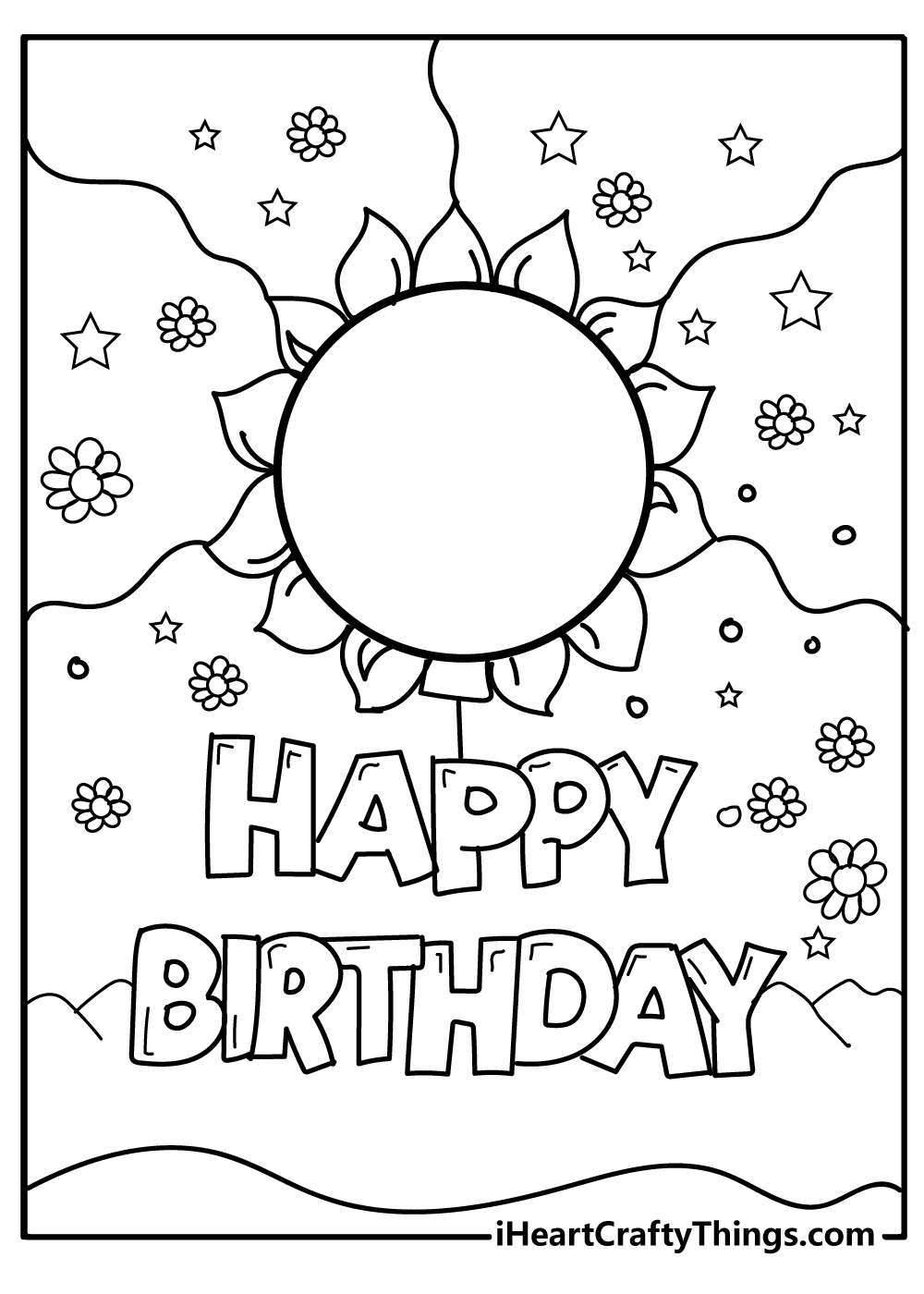 Putting candles in birthday cakes is a very old tradition, traced back to Ancient Greeks who burned candles on cakes to pay tribute to the Greek moon goddess, Artemis.
Today, candles on cakes are a fun way to make wishes at your birthday party.
This coloring sheet has a candle on a cake as its central design item, ready for your kid to color it in just as they like.
The flowers, smiley faces, hearts, letters, and geographic shapes on this coloring page also allow your little ones to unleash their creativity and use whatever shades and tones they love.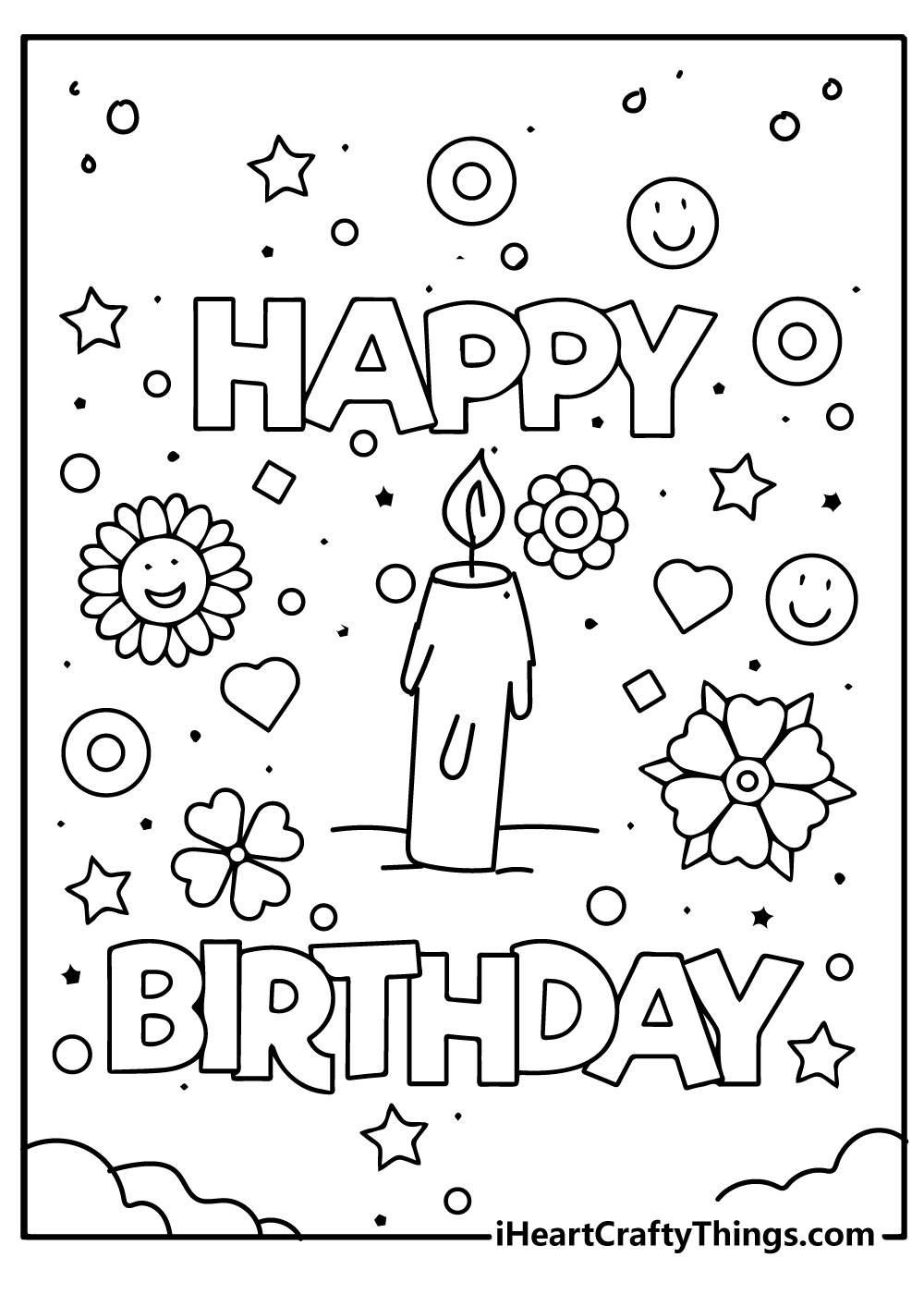 A festive vibe is what makes a birthday party more fun! This is exactly what this Happy birthday coloring page expresses: a joyous celebration of someone's birthday.
You can have fun with your little one while coloring this sheet together or allow them to get artistic with shades while you make the rest of the preparations for the party.
This coloring sheet features balloons and confetti, items that should never miss from a fun birthday party.
Your kid can color the Happy Birthday letters and balloons in various colors, from red to blue, pink, green, or yellow.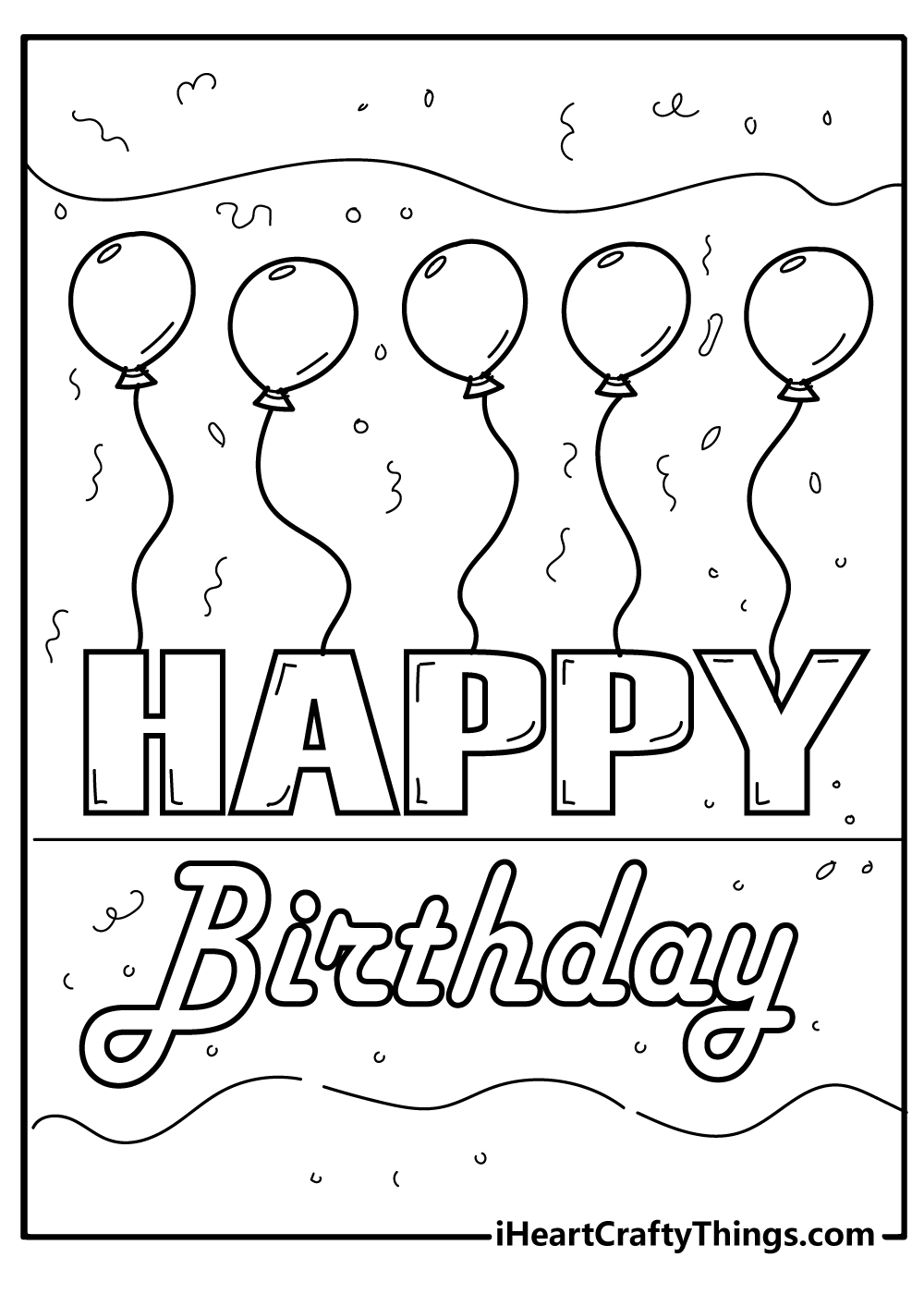 There's no birthday party without a delicious cake! Cakes are symbolic of all types of celebrations, from birthdays to weddings, anniversaries, and so on.
This Happy Birthday coloring page features a delicious-looking cake with candles for birthday wishes. Your little one can decide on whatever colors they want to use to color it in.
For example, your kid can color the frosting of the cake in the color of their favorite flavor. If they like chocolate, they can color the cake brown and make the cherries on the cake red.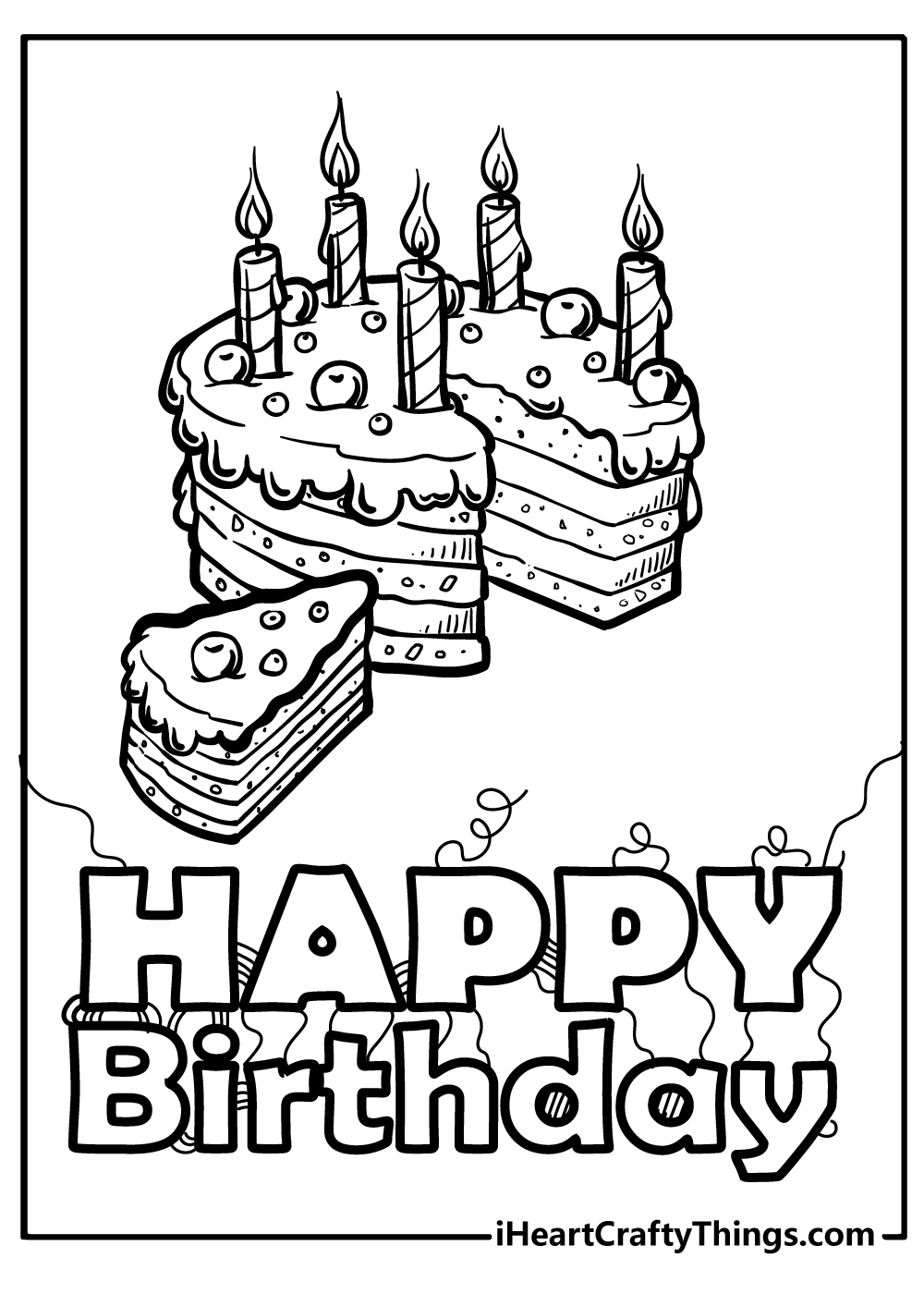 Moms are real-life superheroes! Your little one knows that and wants to surprise you with a small gift on your birthday. You can help them do so with this Happy Birthday Mom coloring sheet.
Your child can color on this page and give you a handmade gift that will matter a lot to you. And, they can have a lot of fun in the process too.
This page features multiple balloons that allow your little one to get creative with colors and shades, and letters in a lovely and cute font that your kid can fill in with various colors.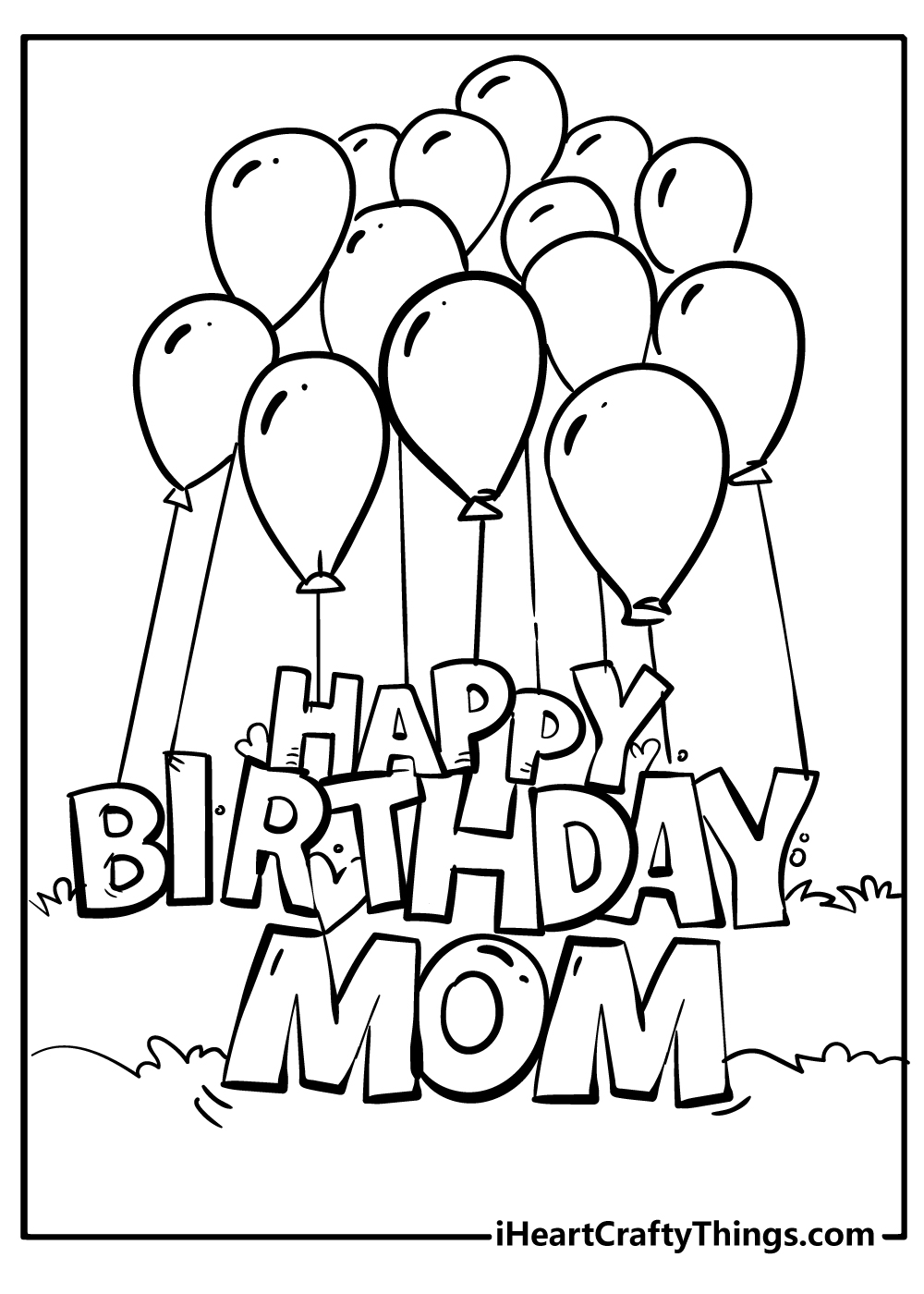 Dads are superheroes without capes! They are always there to help and protect their little ones. So, they deserve at least a lovely birthday card colored by their kids.
This Happy Birthday Daddy coloring sheet is perfect for your kid to color in and gift it to you on your birthday.
They will have a lot of fun coloring the cake, the candles, all the fruits, and frosting. Plus, you'll have a lovely memory to save forever.
This coloring page has so many design details that allow your little ones to unleash their creativity and use whatever shades they like.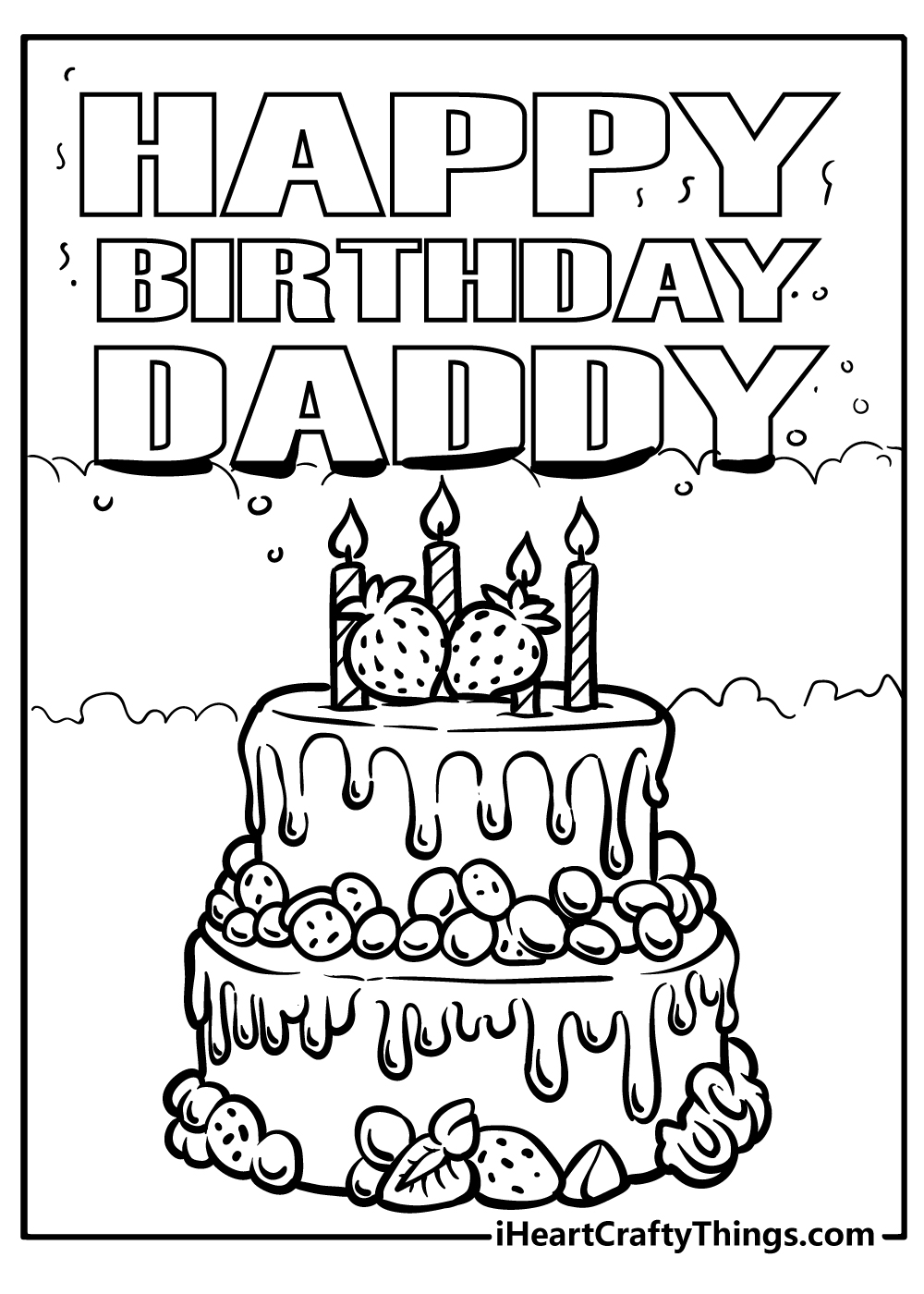 A delicious cake is a must-have for any birthday party!
That is why this Happy Birthday-inspired coloring page has a big cake as its central design detail that your little one can have a lot of fun coloring it in.
Besides the delicious-looking cake, this coloring sheet features festive details like stars and a lovely font for the Happy Birthday letters.
Your kid can color each of these designs with whatever colors and shades they find fun and they like.
This Happy Birthday coloring page will keep your little one busy creatively and productively while you're taking care of the finishing touches for the party.