Weddings are really special occasions that celebrate the union between two people who love each other. They are usually lavish occasions filled with excitement and often a fair amount of chaos!
They also only happen every so often, and sometimes you may want to relive the fun of a wedding when there isn't one scheduled to happen.
This collection of free wedding coloring pages for kids is the perfect way for you to enjoy some wedding fun no matter what time of the year it is!
You're sure to fall in love with the 15 images we have for you to color, so let's begin and see all of the joy we have in store for you.
15 Brand New Wedding Coloring Pages – Free to Print and Color
This first wedding printable is almost too adorable for words! It shows a cute puppy that is dressed up in a little suit.
Perhaps he will be the best man for the groom! There are so many fun details to color here, including the flowers in the background.
You can have a ton of fun with this first page in the collection. Once it's done, it's sure to be one of the cutest pages in the whole collection, so we can't wait to see how it turns out!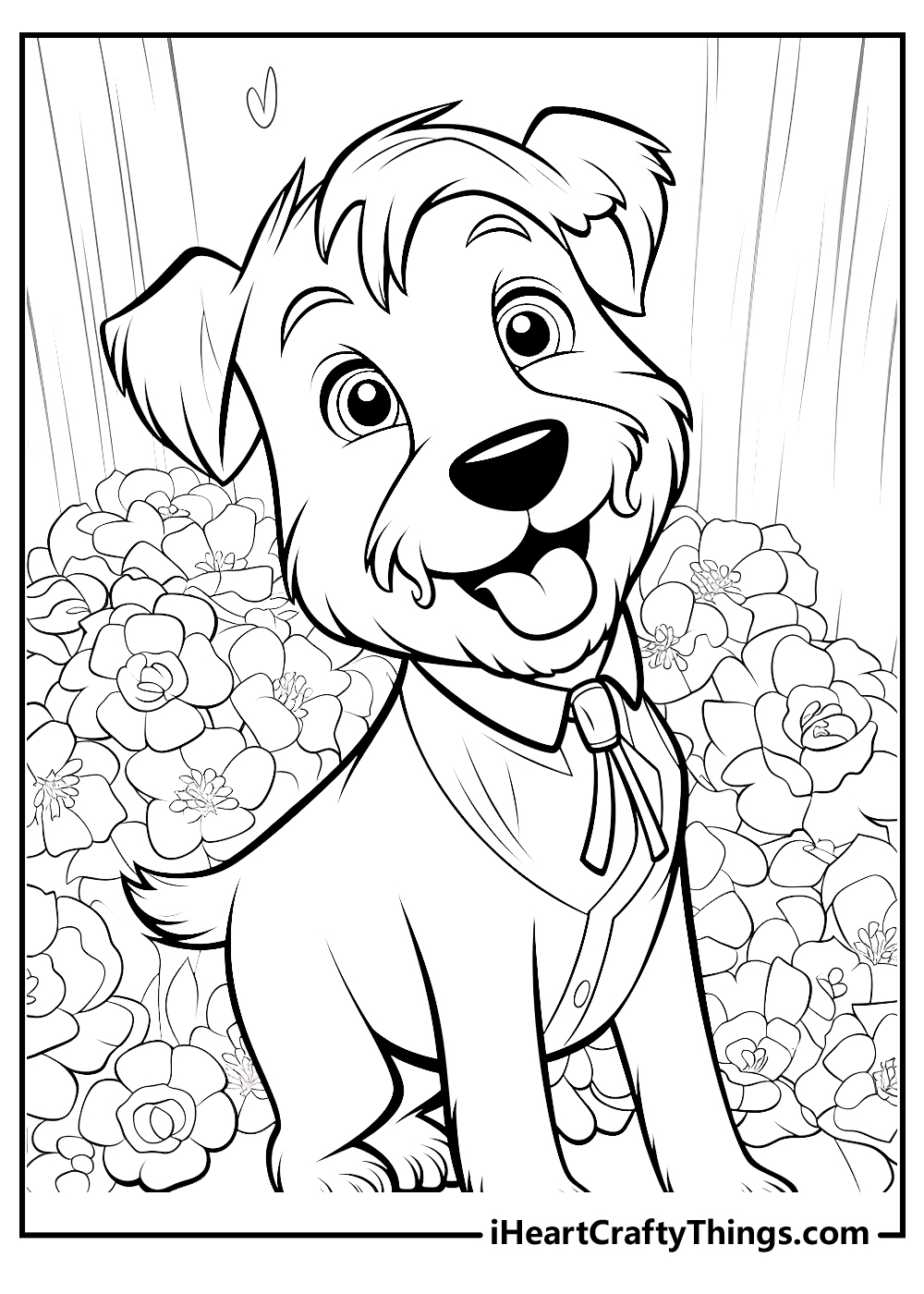 There are some amazing details to color on this next page. It can be hard to know where to start, as it is such a vibrant and detailed scene!
The bride and groom are walking away from the church, and the detail on the church background is quite painstaking. If you feel intimidated by all of this detail, then I would suggest taking it slowly.
Take it as a fun way to spend an afternoon and simply take as long as you need to have some relaxing coloring fun!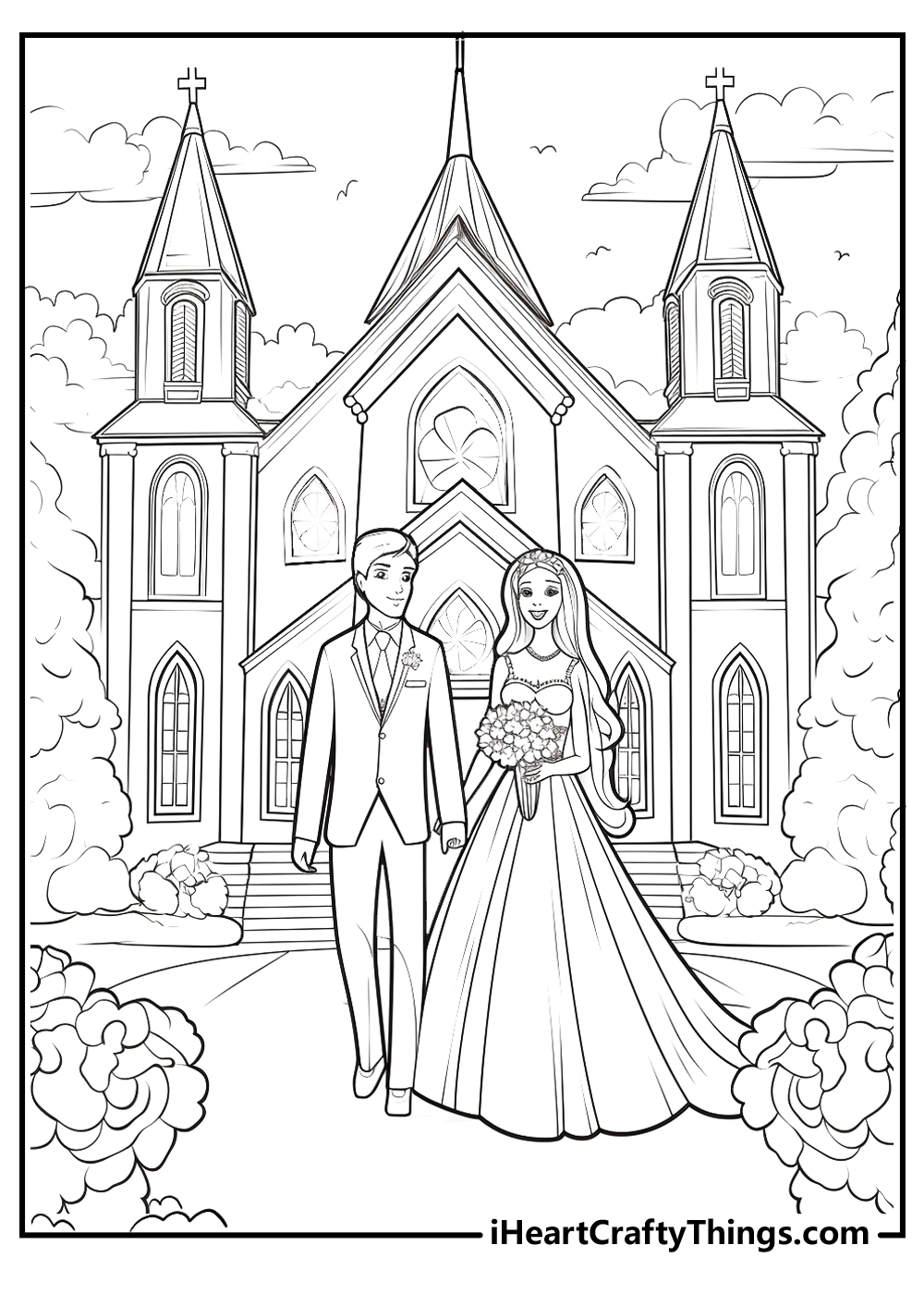 The girl on this next page could be a bridesmaid or maybe a flower girl. It would be up for you to decide as you add some color to the page.
Her outfit is beautifully elegant, and so I would probably use some lighter colors and mediums if I were coloring this one. My medium of choice would probably be watercolor paint.
Watercolor paint can be tricky to get the hang of, but once you do, it can be one of the most subtle, pretty mediums. It is one of many different mediums you could use!
Which other ones could you use for this page?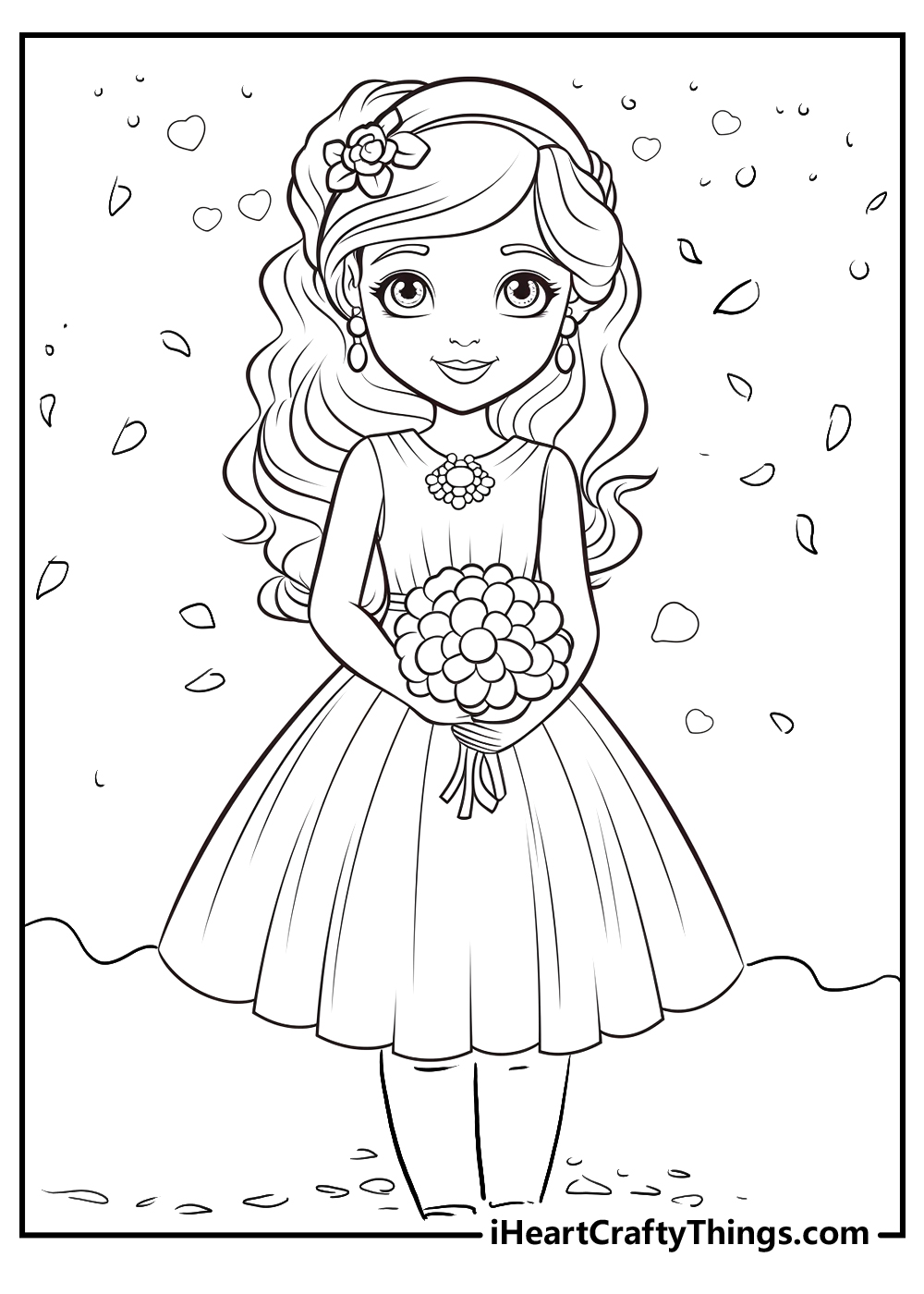 You can really feel the wedding excitement on this next page! These two characters are dressed in highly detailed clothing, and you have many options available for how you style their clothing.
You could use similar color schemes for each of them to have them match. Or, you may want to have them dressed in completely unique color schemes.
There are really no wrong or right ways when it comes to coloring pages. You should go with whatever your inspiration leads you toward.
Remember that you can also use different kinds of coloring tools to make the colors really pop and contrast.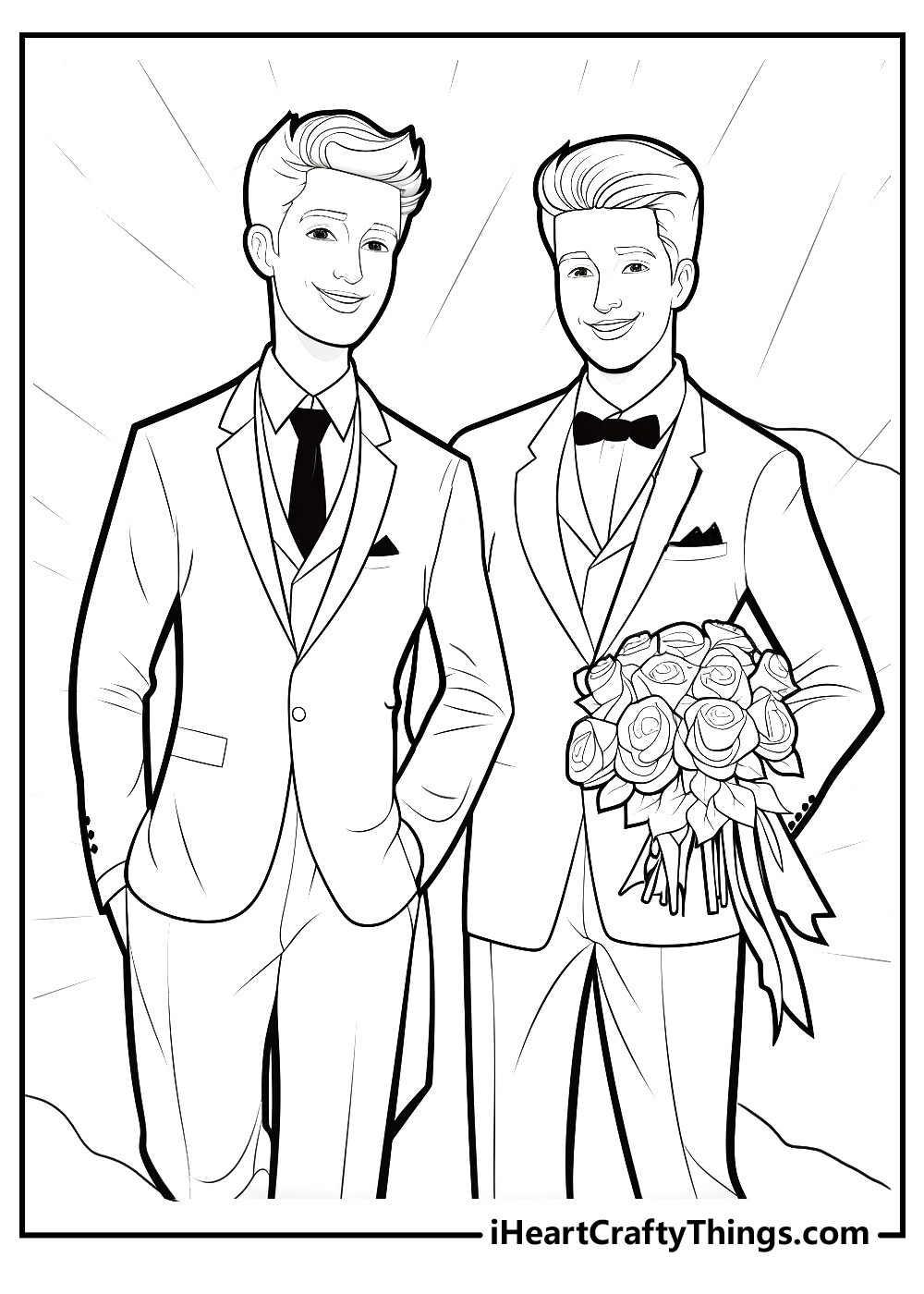 This wedding coloring sheet captures the beautiful moment when the bride and groom stand at the end of the aisle. It's a beautiful moment, and now you get to bring it to life with your colors!
There are loads of details on the couple's outfits, but there is also plenty of detail to color on the background.
This would be a great way for you to show what your perfect wedding scenario would be like.
If you can't choose one color scheme to settle on, you could also print multiple copies so you can experiment.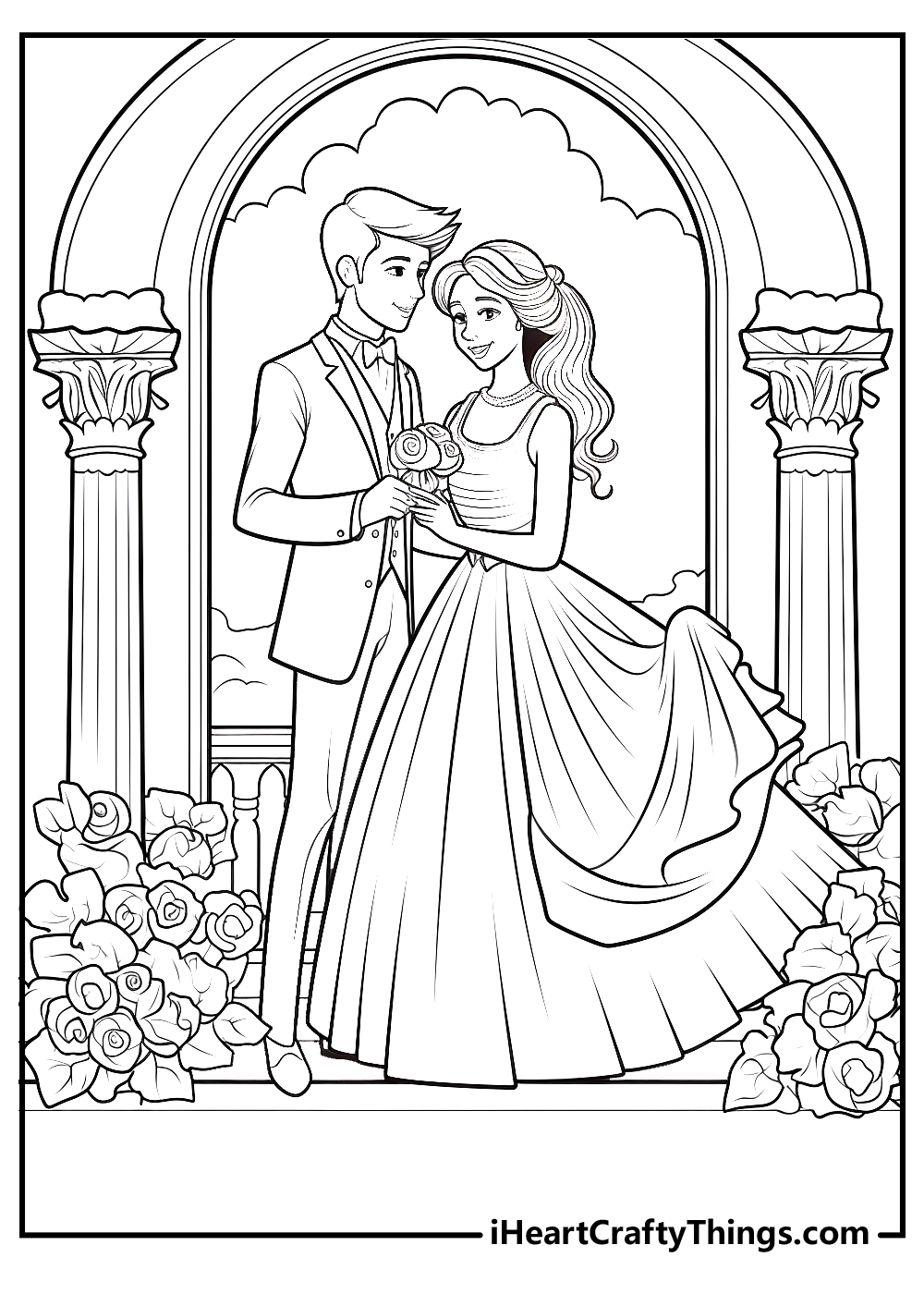 These two characters look so beautiful and elegant on this page! Not only do you have the details of their dresses to color, but also some amazing background details as well.
Even so, the background is open to you adding some more details if you would like to. These could be decorations or perhaps some details of the wedding venue.
These are just a few of the ways in which you could add to the background, but you can add any others you can think of!
What are some ways you could make the background more distinct for this page?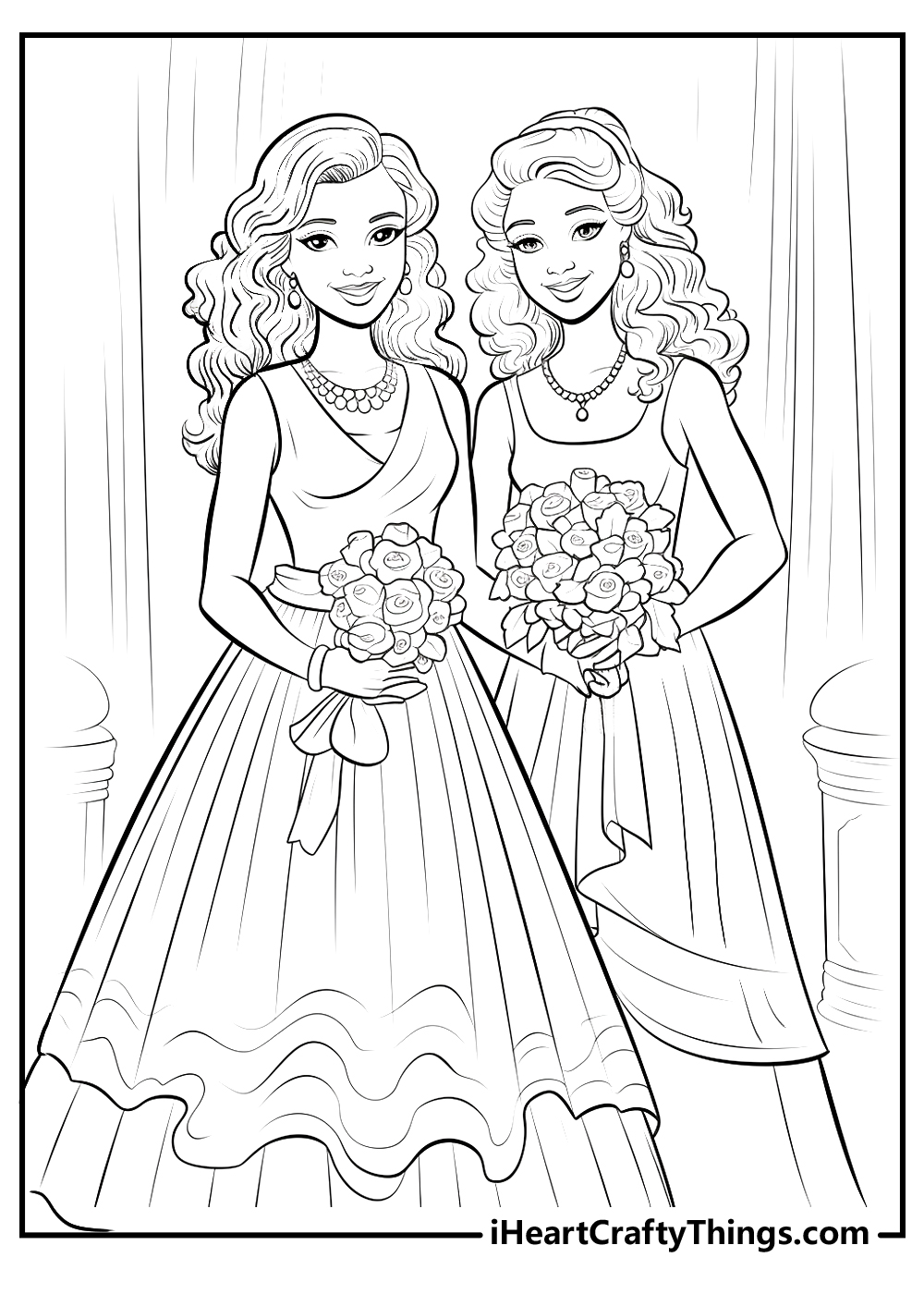 It's time to walk down the aisle for this next page in the collection! This captures one of the most amazing moments of any wedding, and now you get to bring it to life.
When you color, you may have a few art tools and mediums that you tend to rely on. Remember that it can be fun to try out different mediums as well sometimes.
You can print these pages as many times as you wish, so you can experiment with different ways of coloring.
By doing so, you may find a brand new favorite art medium, so maybe open yourself up to new things!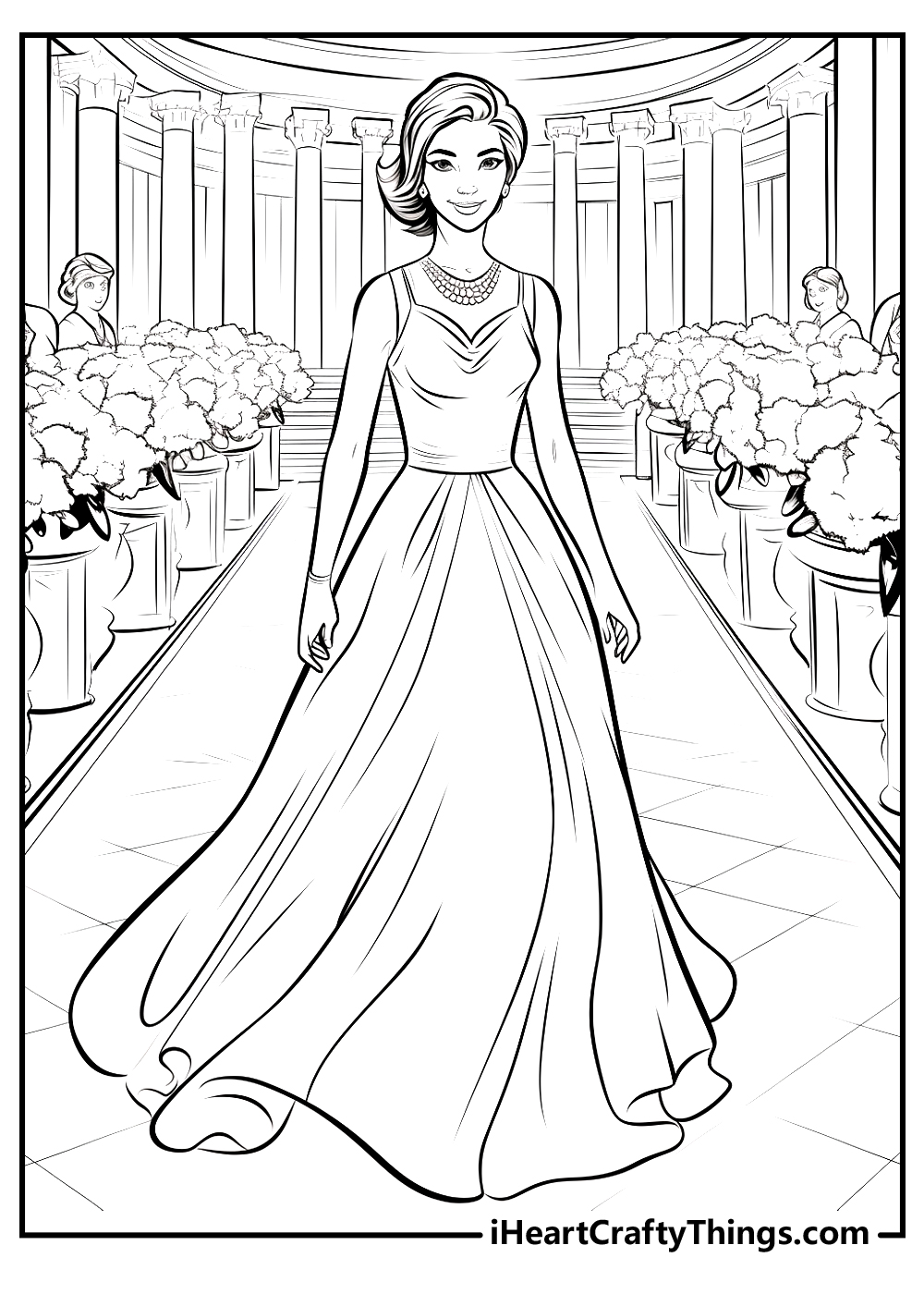 A ceremonial dove is flying on this stunning coloring page. There are so many ways you can bring this moment to life using your favorite colors.
Using craft supplies can also be a great way for you to add extra depth to a picture. You could replicate the look of real confetti on this picture.
Using small torn bits of paper and some glue would be a great way to make it look like there is real confetti on the page.
That's one way you could use crafts to enhance the image, but what are some other ways?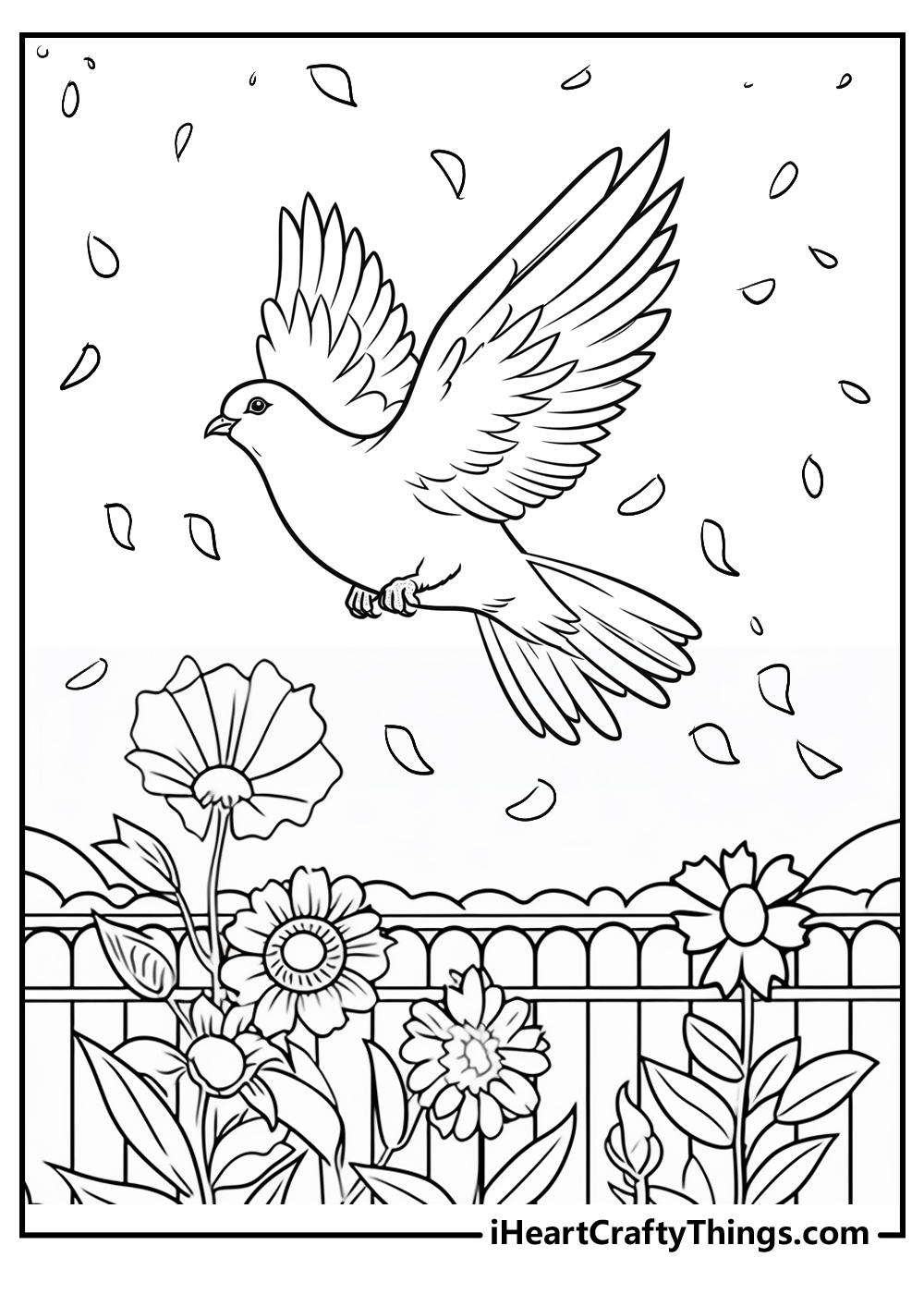 The possibilities on this next page are seemingly endless. We get a great look at the wedding bell on this page, and the style of the design leaves so much room for color details.
You could have a lot of fun bringing color to the page, and it will be one of the most challenging in the collection. I'm sure you're up to the challenge, and once again it comes down to patience.
Don't rush it and have fun, and you will do an amazing job on this intricate page!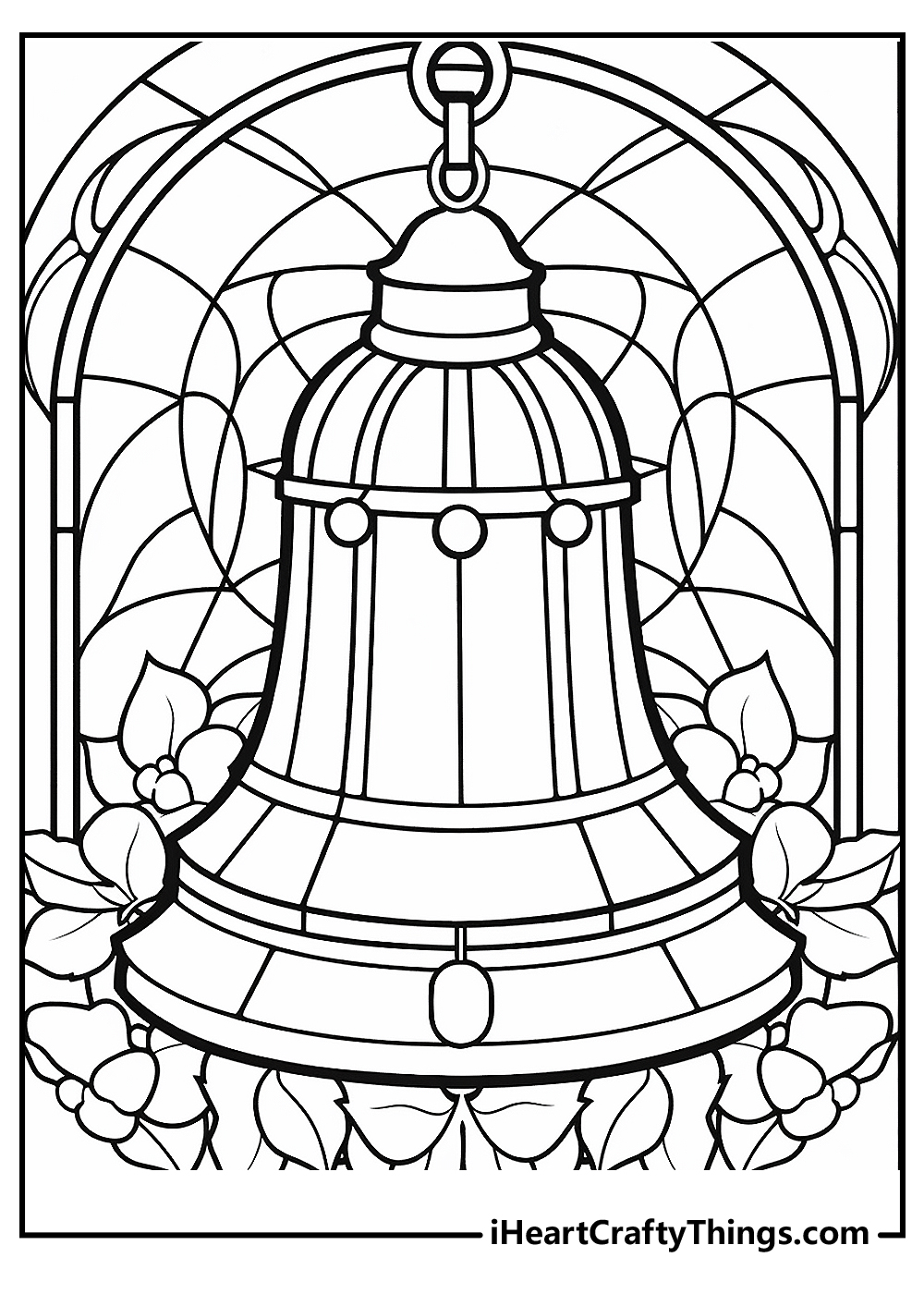 What a lovely arrangement we have on this next free wedding coloring sheet. The two wedding rings are surrounded by some flowers, and it's a beautifully symbolic arrangement.
There are some interesting things you could do for this page. When I saw these rings, my first thought was to use a special metallic art pen.
These pens can be bought at craft stores, and they give the ink a metallic, shiny color. That would be perfect for the metallic rings, wouldn't you say?
That's just one of many ways you could color this detail, so be sure to get creative with it!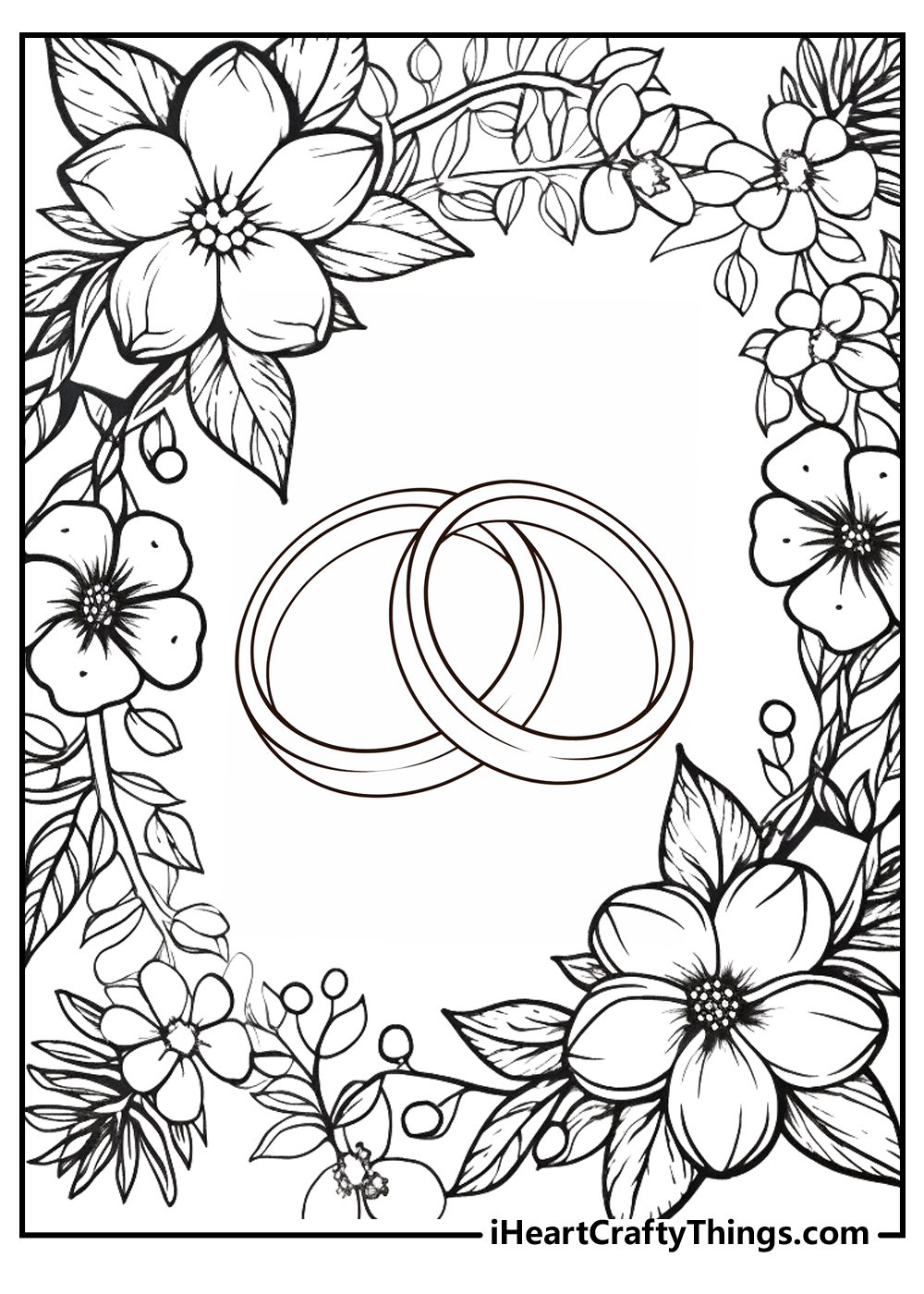 Most weddings will have plenty of gifts for the happy couple to open and enjoy to get them started on the rest of their lives. This next page shows a pile of gifts, and now you can color them!
What do you think could be within the presents on this page? You could have a few clues by drawing some objects in the background.
This would be a great way for you to show what kinds of gifts you would like to receive if it were your big day!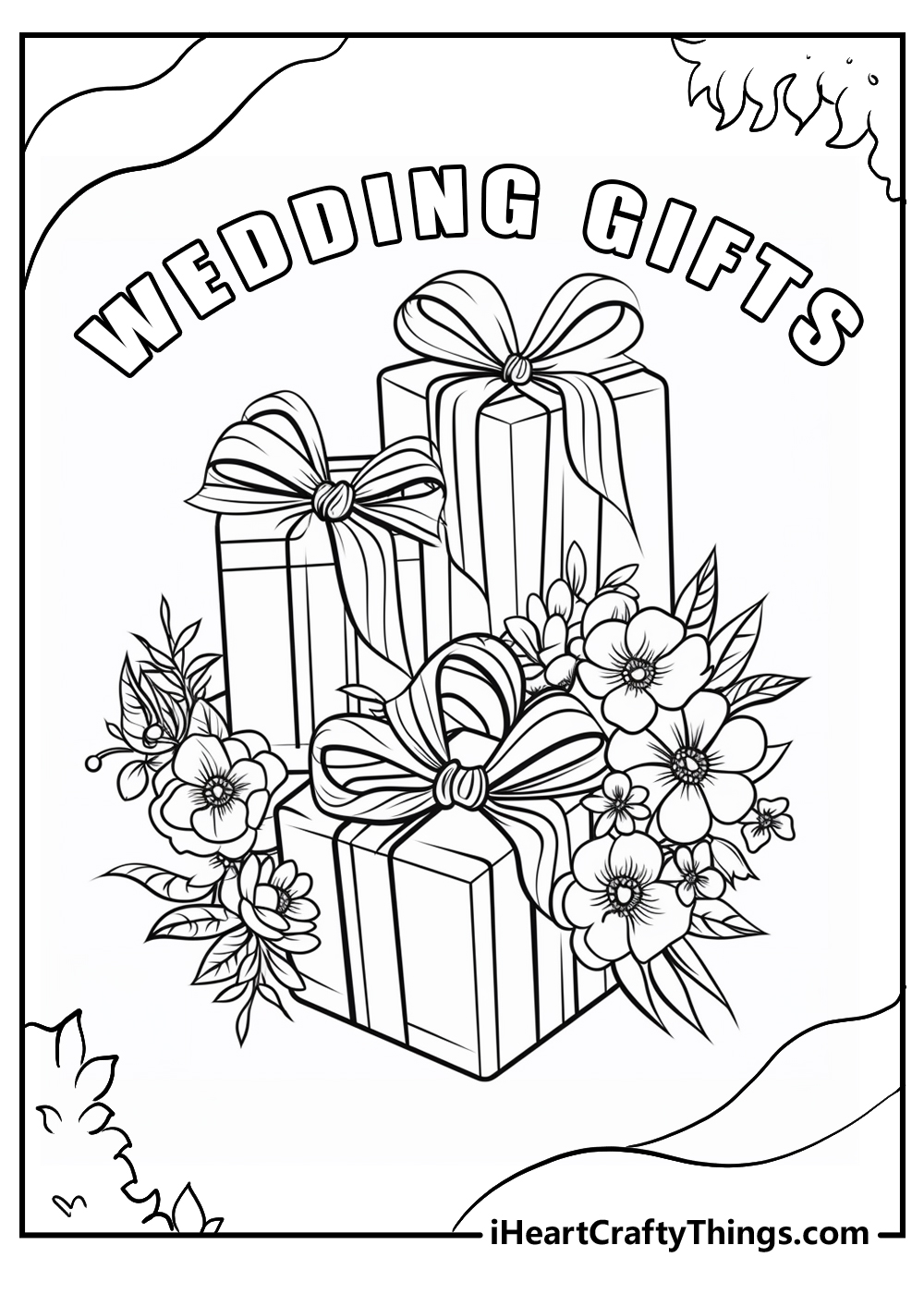 We're dialing up the cuteness significantly on this next page. We have another cute pup dressed in a suit for this one, and it's just too adorable.
What could make it even cuter? Your amazing coloring skills of course! Once you have added your favorite colors, it will make this picture even better.
Feel free to draw any additional details that you think would make this picture even better. What are some details you could add to it?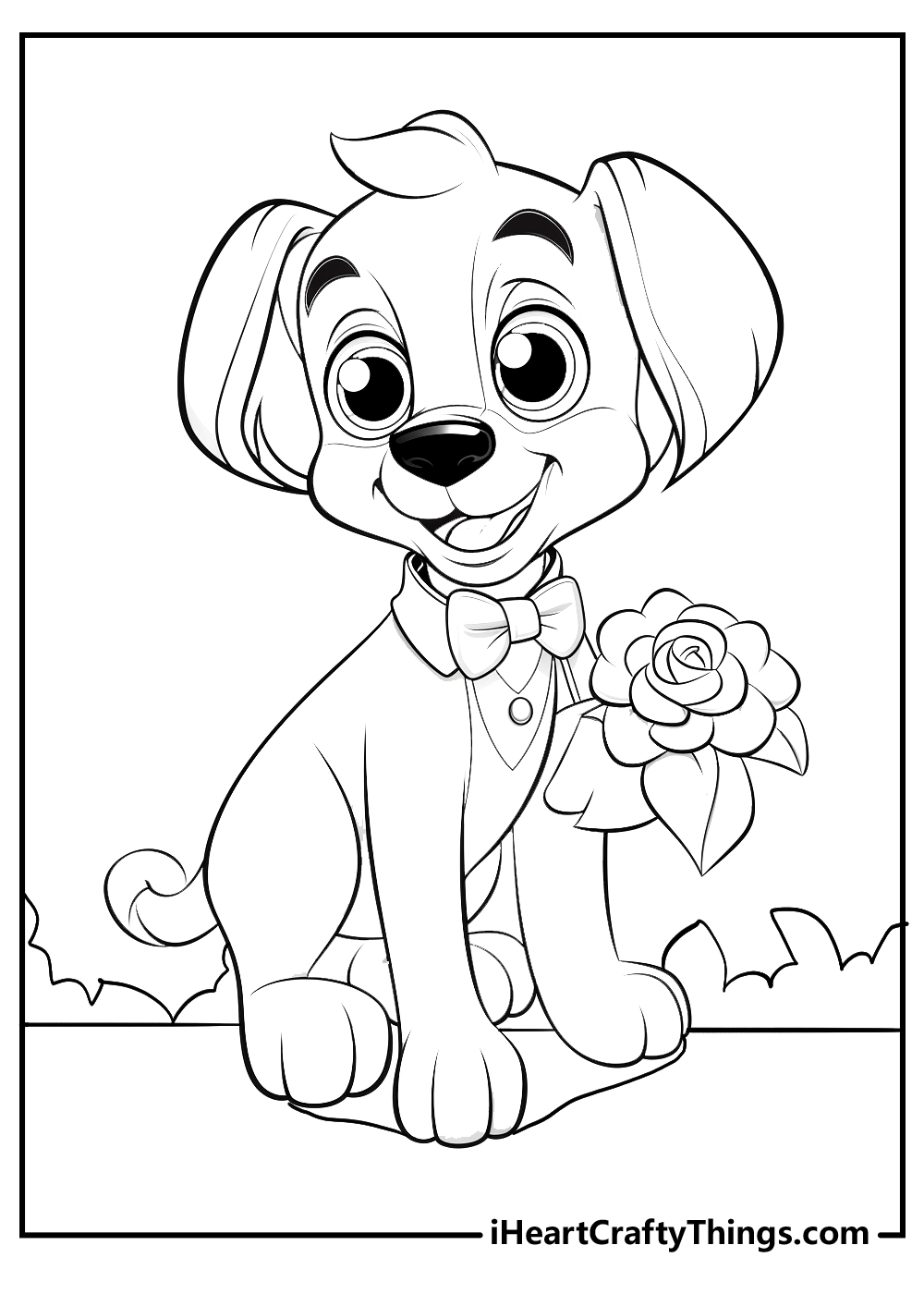 Many weddings will take place at a beautiful church, and this page shows the location of what is sure to be a wonderful wedding.
You have some amazing details to color on this page, and the possibilities are endless!
You can also use different art tools for different parts of an image. So, perhaps you want to use watercolors for the trees but colored pencils for the church itself.
Varying your art tools can help to make the colors stand out in interesting ways, so don't be shy about switching it up a bit!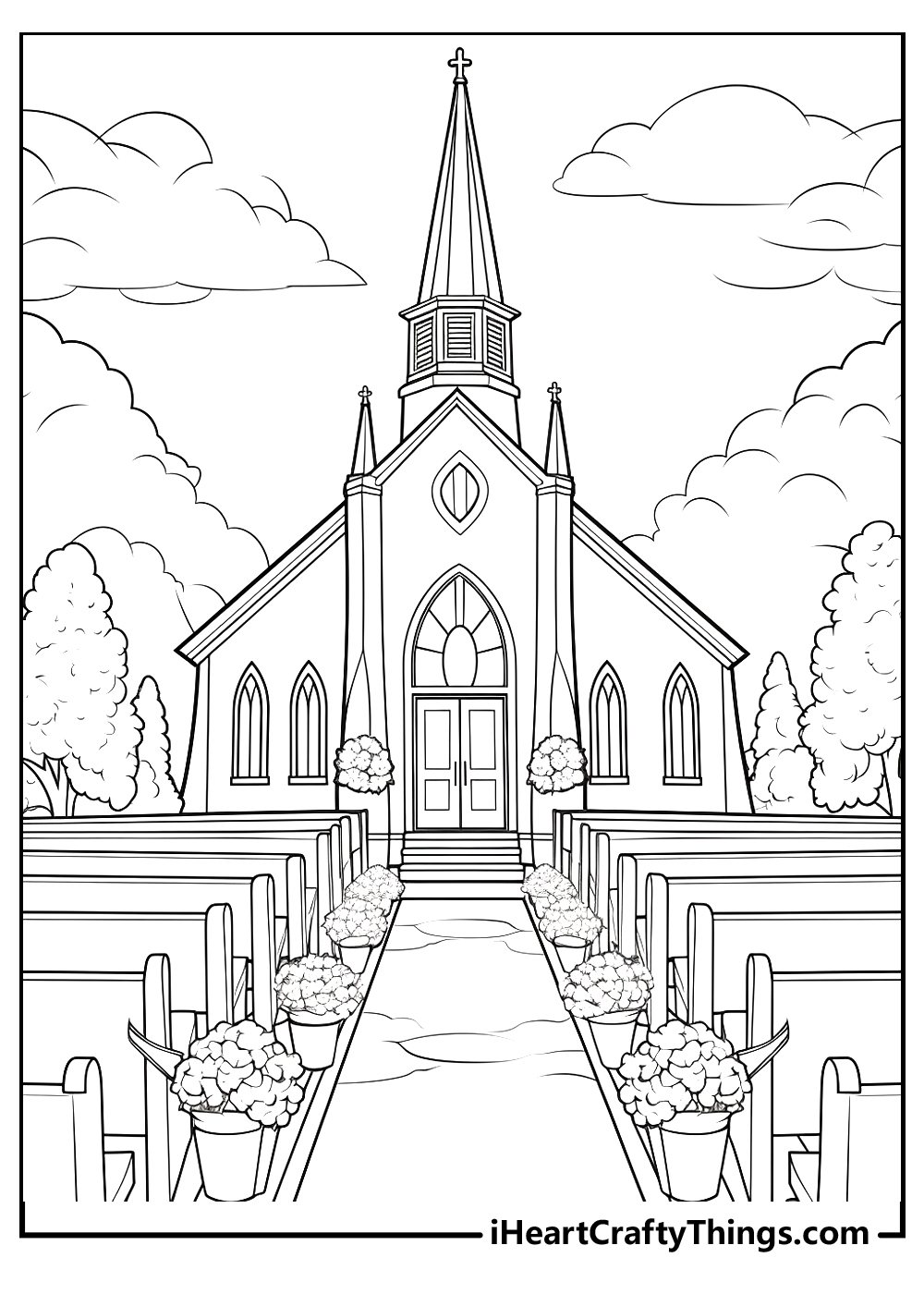 The wedding cake is always a centerpiece of any wedding, and that is certainly true for this page. You have a stunning cake to color here, and you could really go to town on the colors and details!
Choosing a color scheme is a good place to start. Maybe you would want a white and pink color scheme or maybe something with darker colors.
Weddings don't have to play by super specific rules, so you can really get expressive and have some fun with it. Which color scheme would best suit this cake?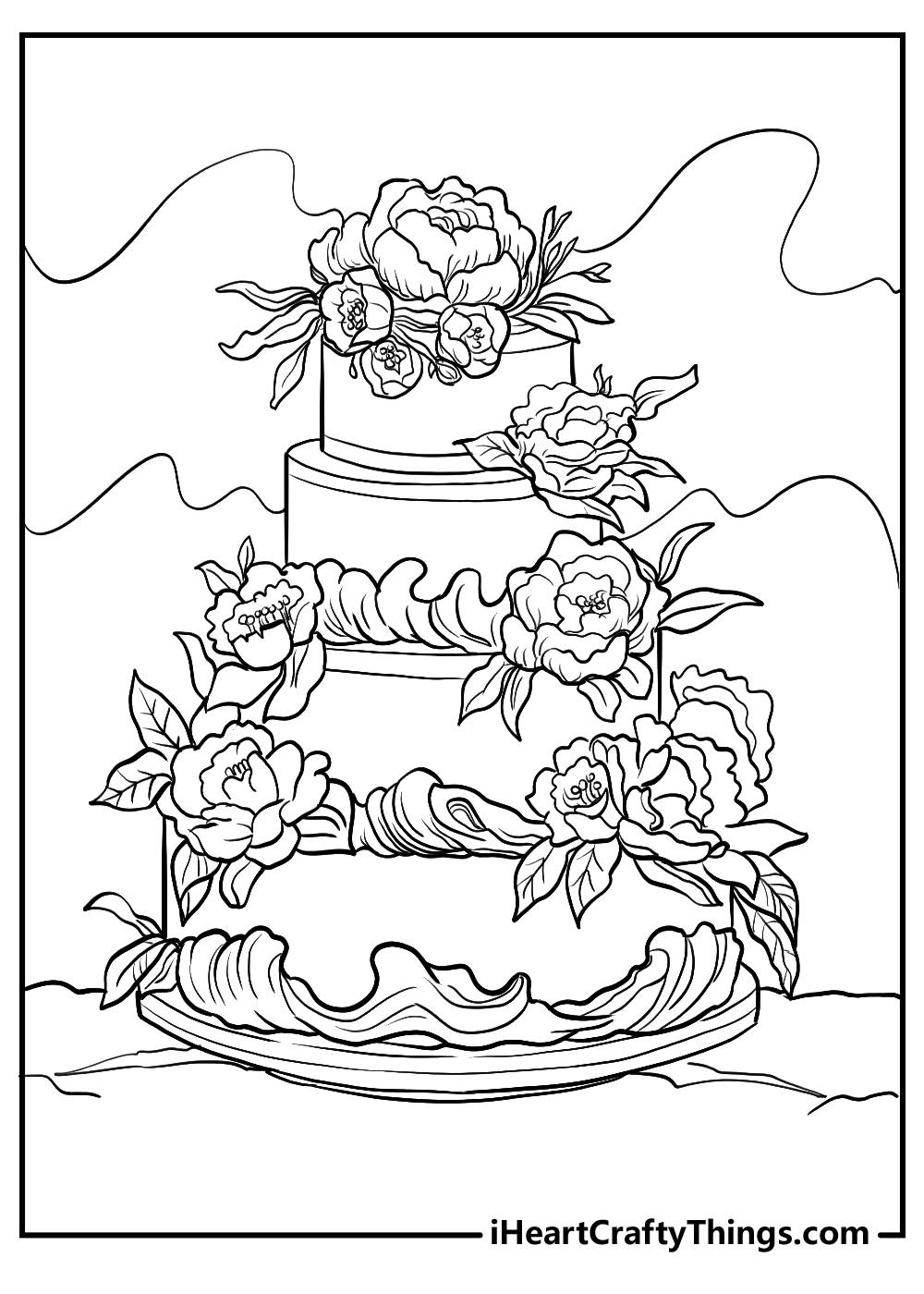 To close off this collection of free wedding coloring pages, we have a beautiful bouquet for you to color. Also, there is some text above it which you can color as well.
When coloring text, there are so many different ways to go about it. You could color each letter individually with a unique color for each.
Or, maybe you would like to alternate between two colors or use one color for all of the letters. The best part is that there is no right or wrong answer, so have fun with it!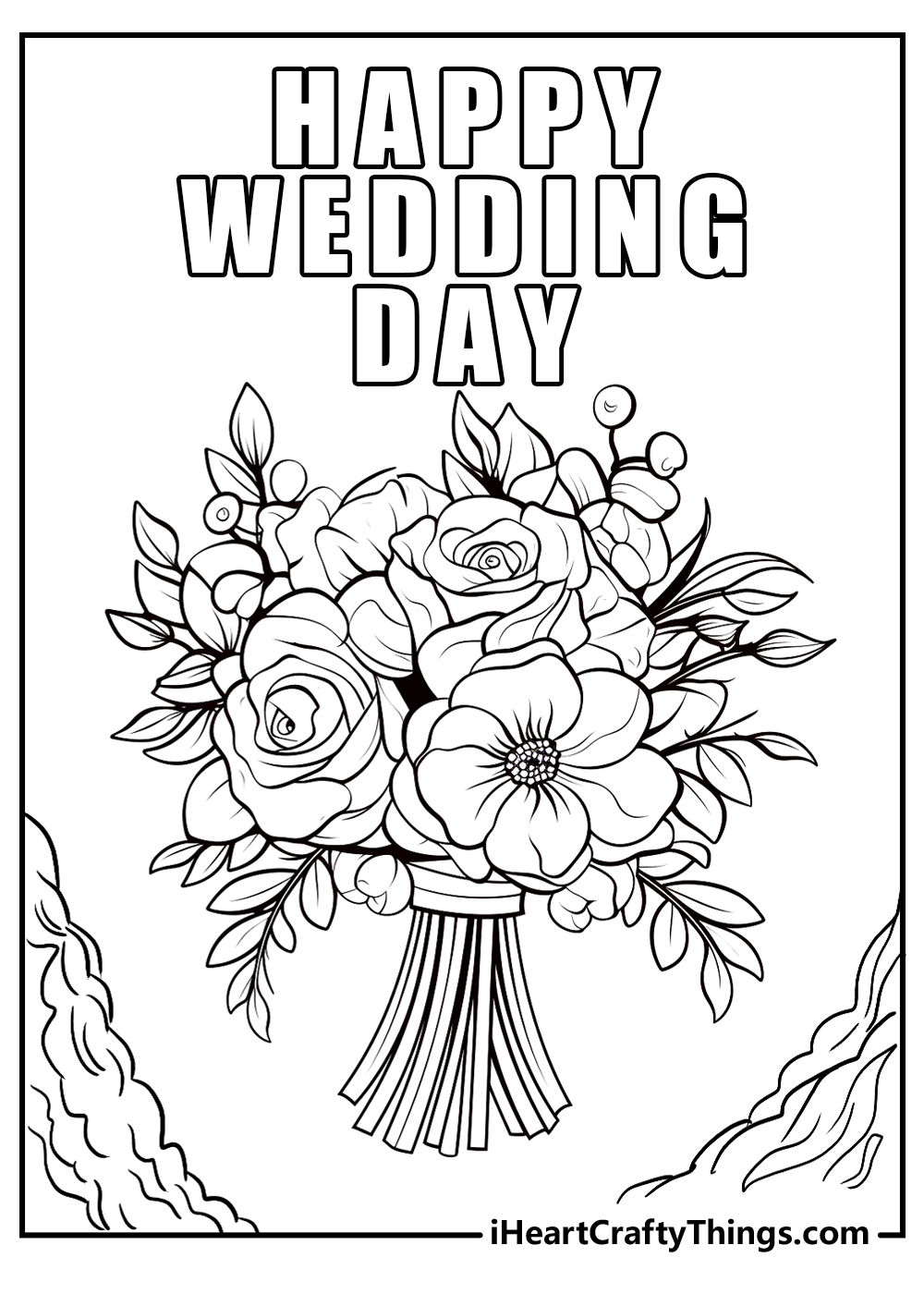 Wedding Coloring Pages – Which will you choose?
This collection of free wedding coloring printables for kids was quite a lovely journey. We tried to cover all of the main aspects of a wedding, from the cake to the decorations and even the participants.
Hopefully, you were able to experience the fun and joy of a wedding thanks to this collection! You can let out your inner wedding planner by showing what you would choose for the perfect wedding.
We would love to see what you came up with for these pages! You'll surely want to show off your favorite finished pages as well.
You can do so by sharing your artwork on our Facebook and Pinterest pages so we can share in the wedding joy!