On this page, you will find 15 all new Earth coloring pages that are completely free to print and download.
One thing we all share in common is that we live on the same Earth.
This planet has a wide range of different countries, landmasses and environments, and there are so many different wonders to behold on our little blue planet.
This collection of free Earth coloring pages for kids looks to our planet for some coloring inspiration!
There are 15 pages here for you to enjoy, and they cover a wide range of different aspects of our world.
So get ready to travel the world from the comfort of your home as we take on the first page of the collection.
15 Brand New Earth Coloring Pages – Free to Print and Color
This first Earth coloring sheet that we have for you has a simple yet effective portrayal of our planet for you to color.
This portrayal shows off several of the continents that make up the landmass of our planet, and there are several ways that you could color them in.
What will you choose for the colors of the planet and the background of this first image?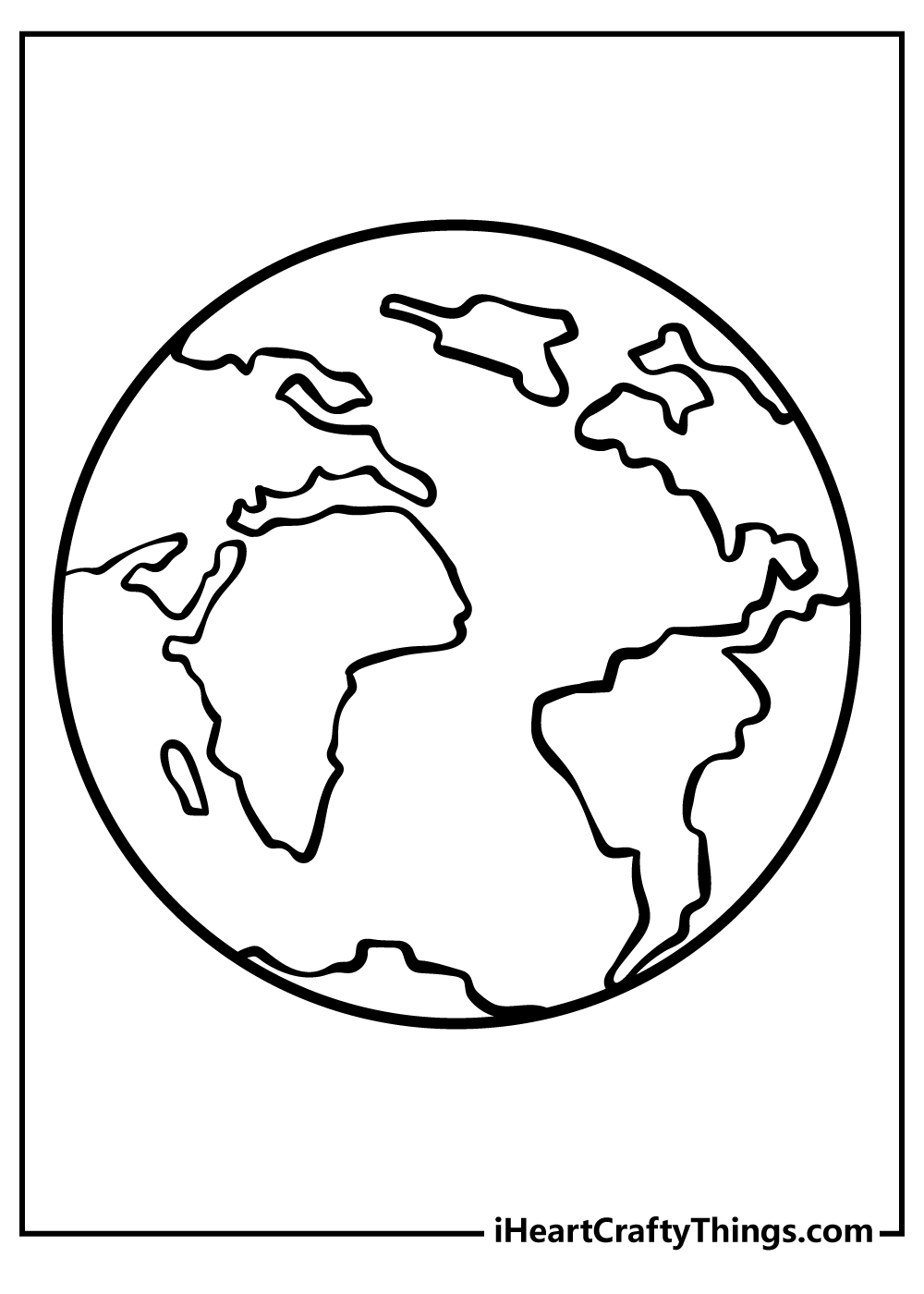 Our second page that we have for you is a really fun and creative one! This page takes the Earth and turns it into a cartoon character.
This design gives the planet limbs and a face, and it makes for a really amusing take on the planet.
For this page, we would keep the colors bright and vibrant to suit the cartoony design if we were coloring this one in.
What approach will you take?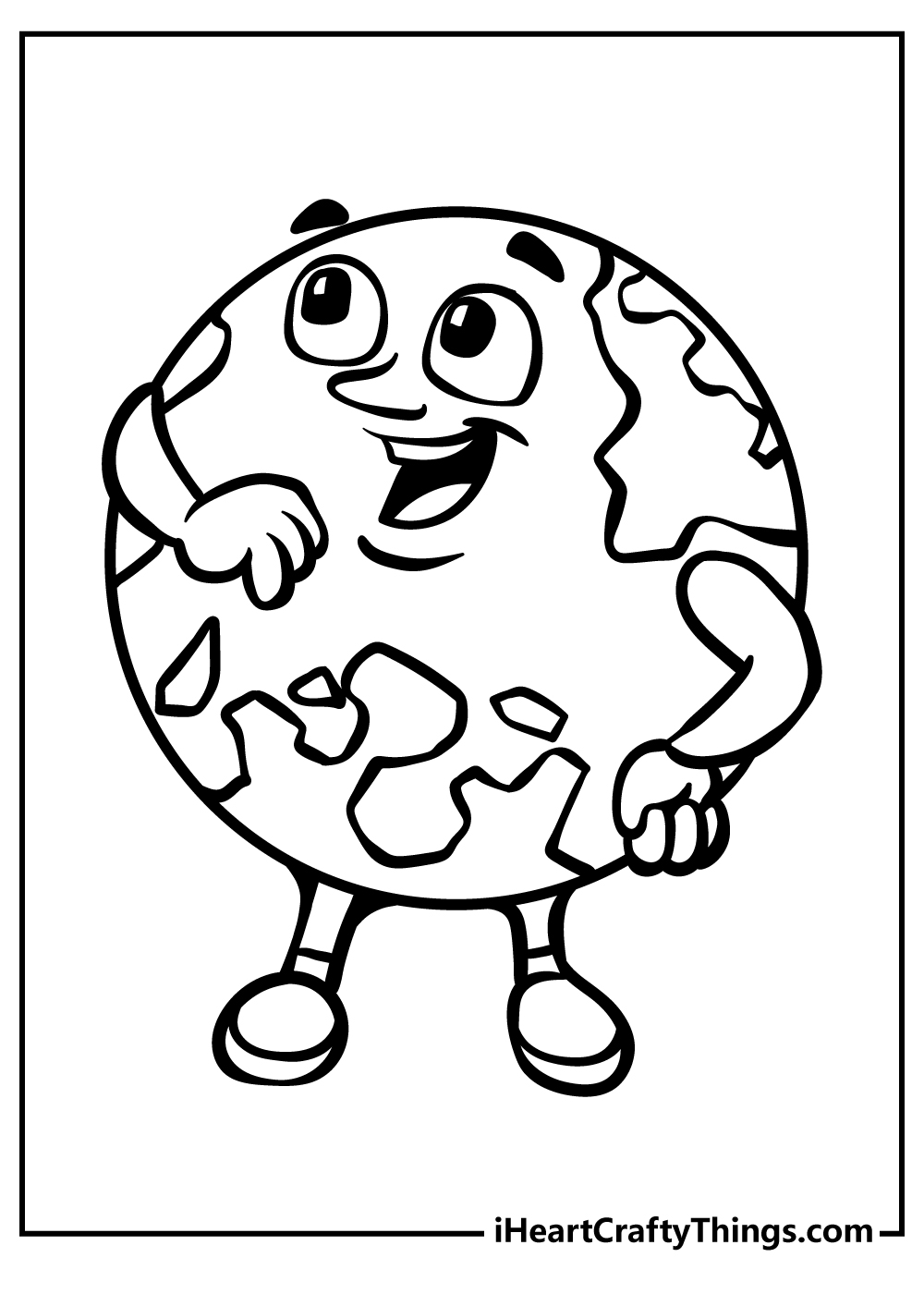 There is another simple portrayal of the Earth for you to color in this third image, but it provides a different angle and has some more details for you to color.
The planet is surrounded by some stars, and these allow for some bright golds and yellows to make the image even brighter. How do you think you will go about coloring these stars?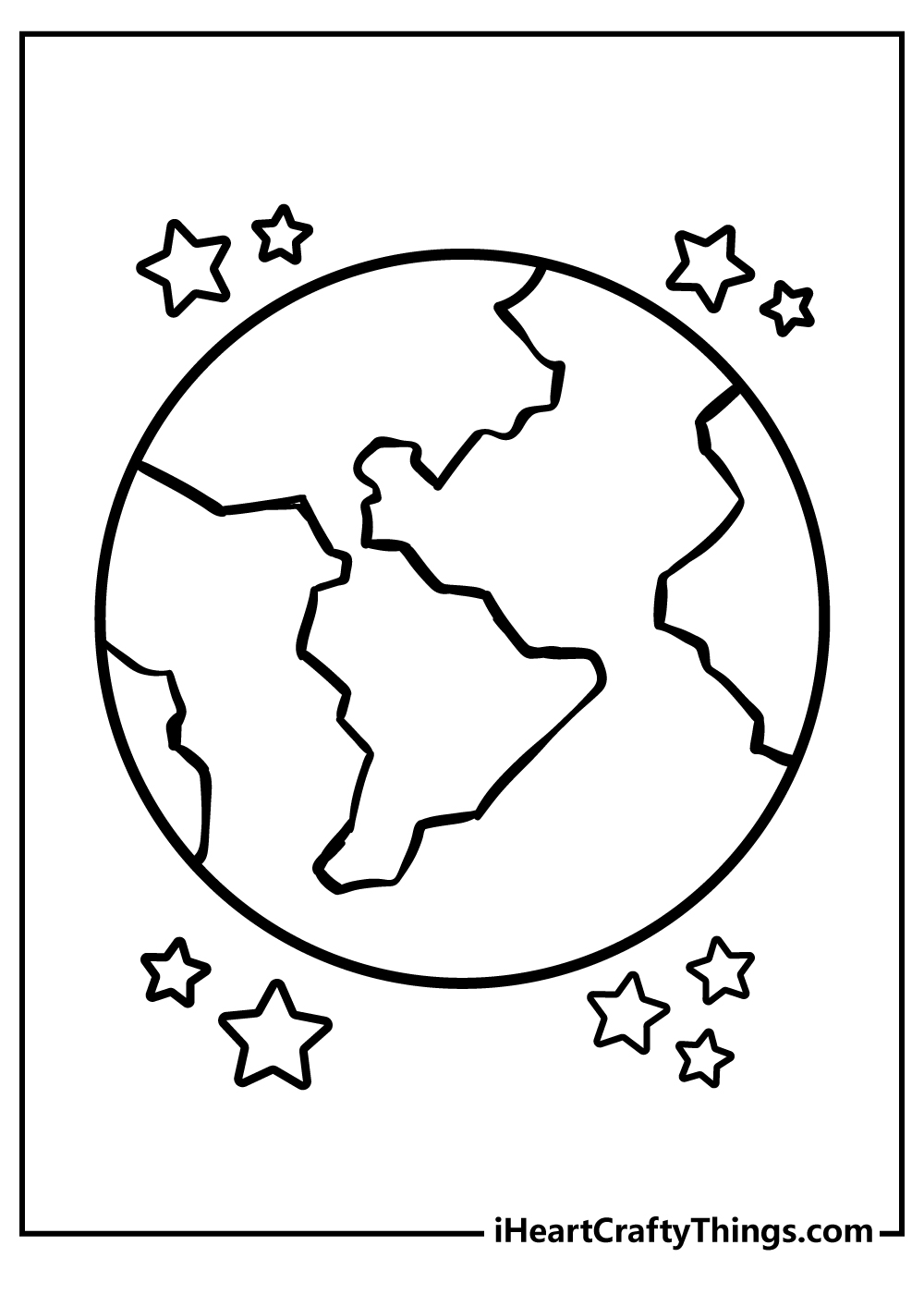 You get a look at some more continents in this image, and there are some creative touches you could try out.
One idea would be to write the name of each continent onto it and maybe color them in a way that suits the kinds of environments that the continent is known for!
This is just one idea, but there are many others you could try out as well.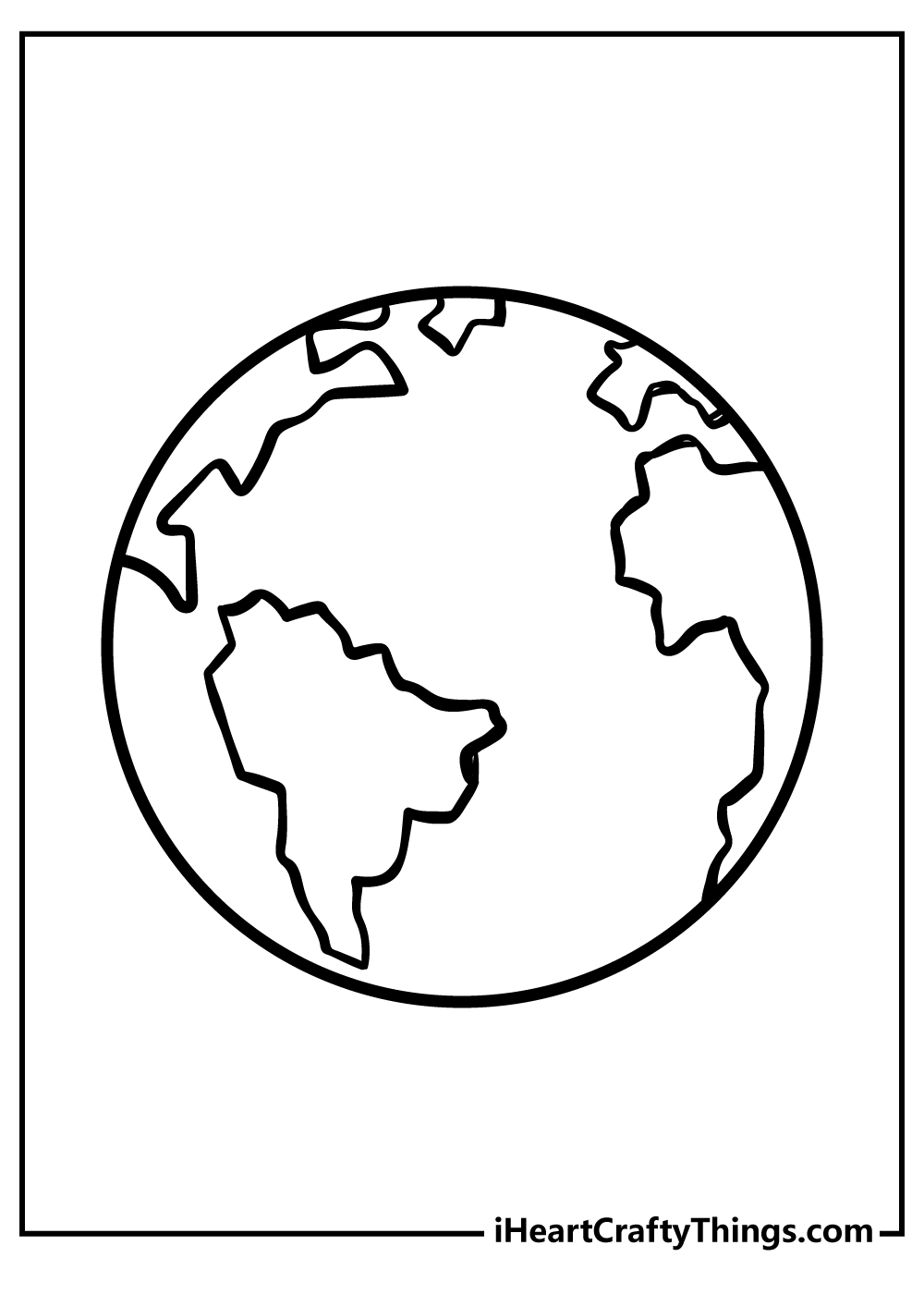 Our fifth page in this collection of free Earth coloring pages for kids is another creative one, as this one shows that the Earth is being held up by some giant hands.
There are so many different ways you could interpret this image, and you could show off your interpretation with the colors and extra details you decide on.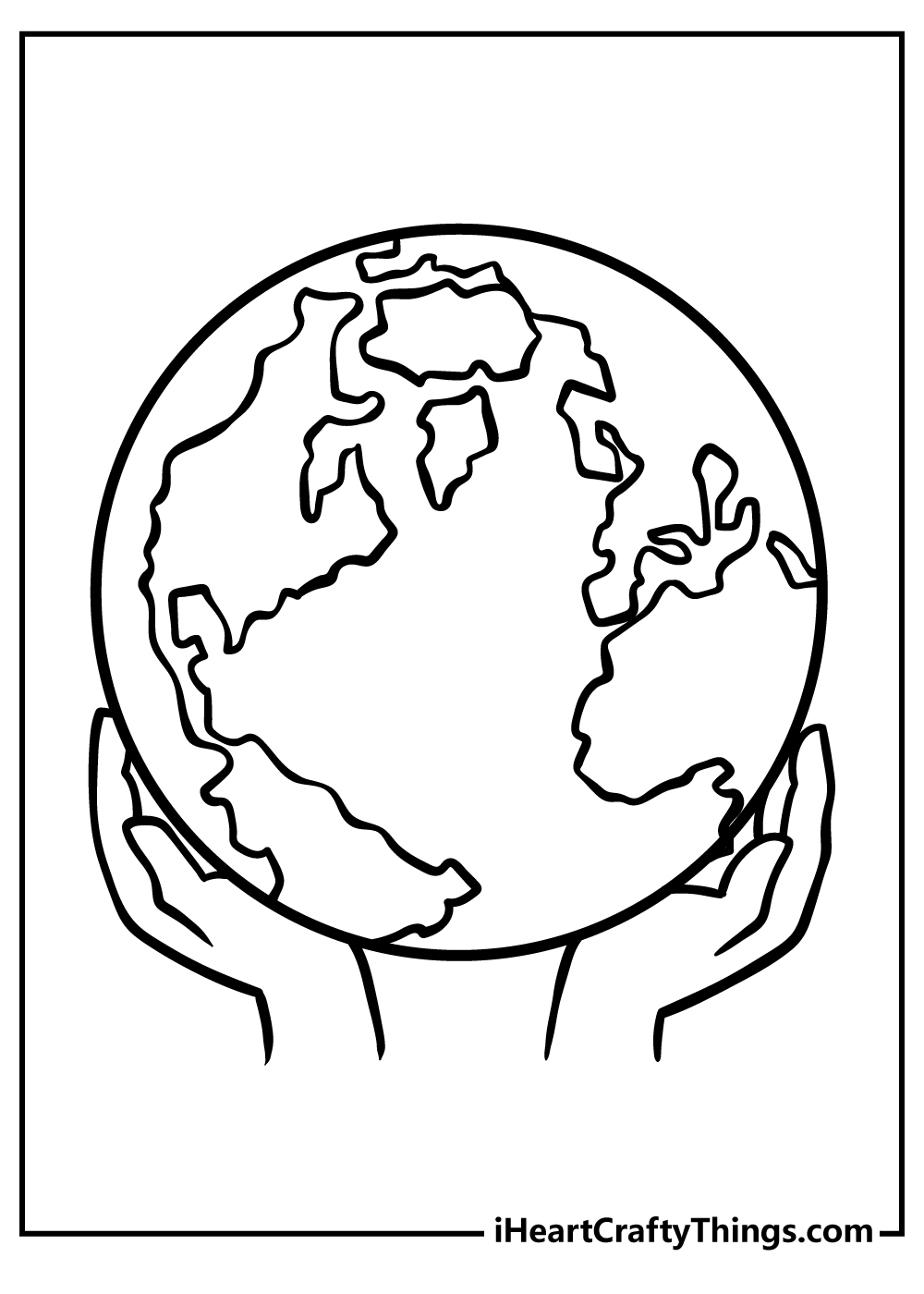 This next page is a really happy one, and it's an image that again turns our Earth into a character.
It is smiling and looking very happy, and in a really fun touch it is hugging itself with its arms. Which colors would work the best for this happy cartoon image?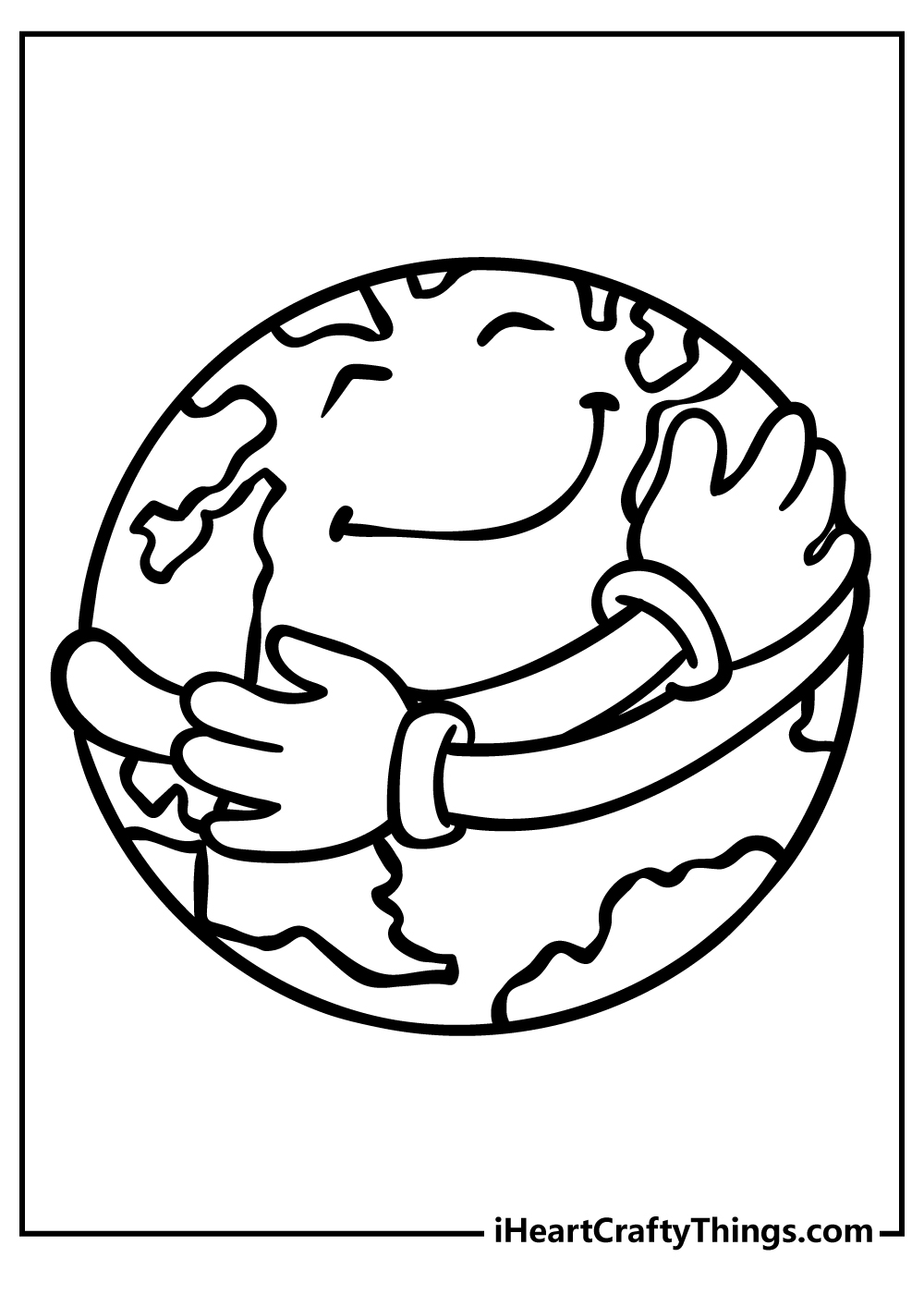 The Earth is home to many precious natural resources, and it is important that we nurture and take care of them.
This creative image shows the earth with some trees and plants growing off of it, and it's a great way to visually represent some of the natural diversity of our planet.
We think some greens and browns done in some lighter watercolors or colored pencils would be perfect for this one!
Another happy and friendly portrayal of the Earth is here for you to color in! It is again imagined as a happy cartoon character, and it is a really fun and expressive image.
This picture already looks so cool, but it will look even better once you have worked your creative magic on it!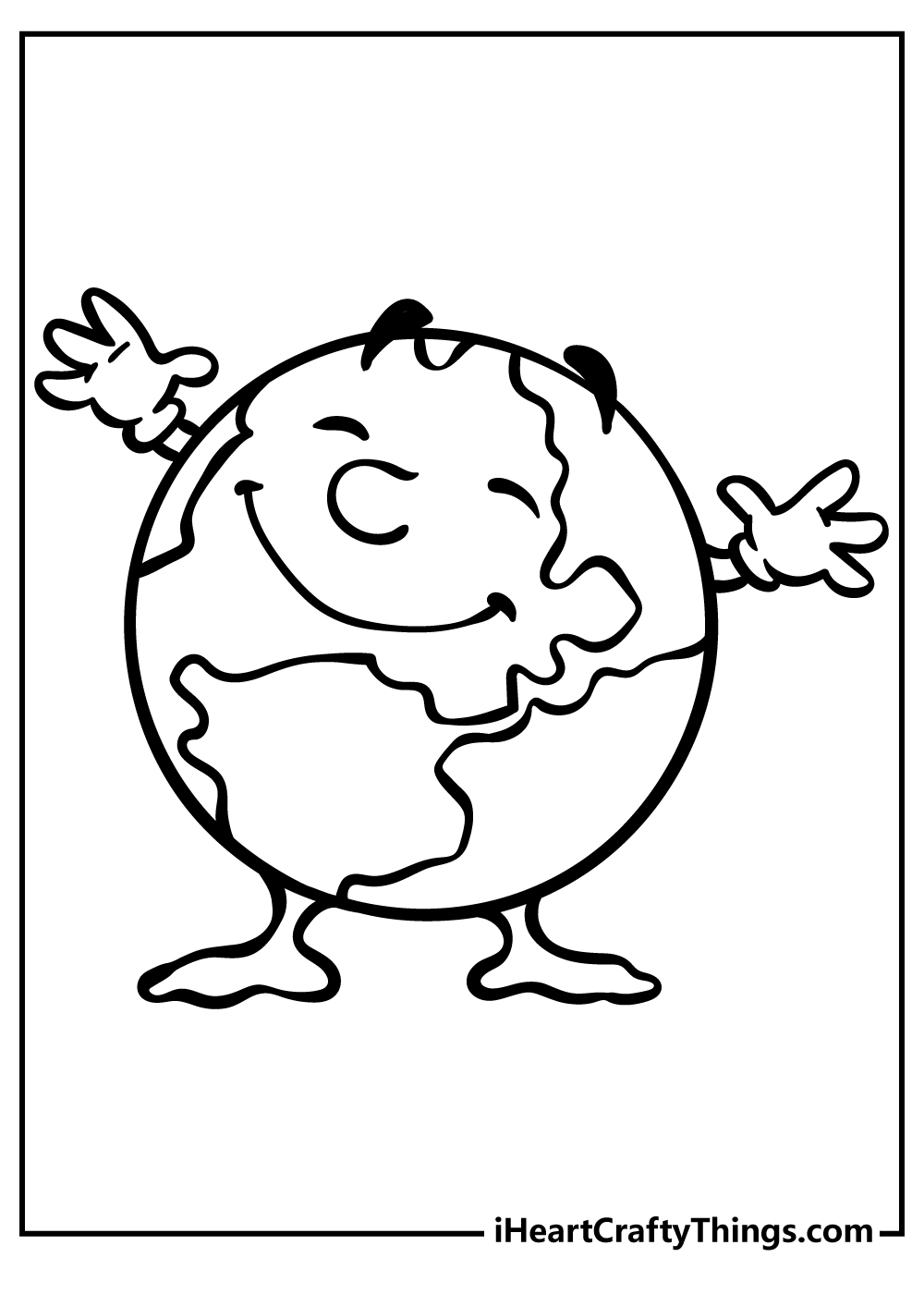 The ninth Earth coloring printable that we have for you is certainly an interesting image.
There are three arrows twisting around the planet here, and these could be representing anything from the direction the planet is turning to the flow of the tides.
What do you think they represent, and how will you color these large arrows?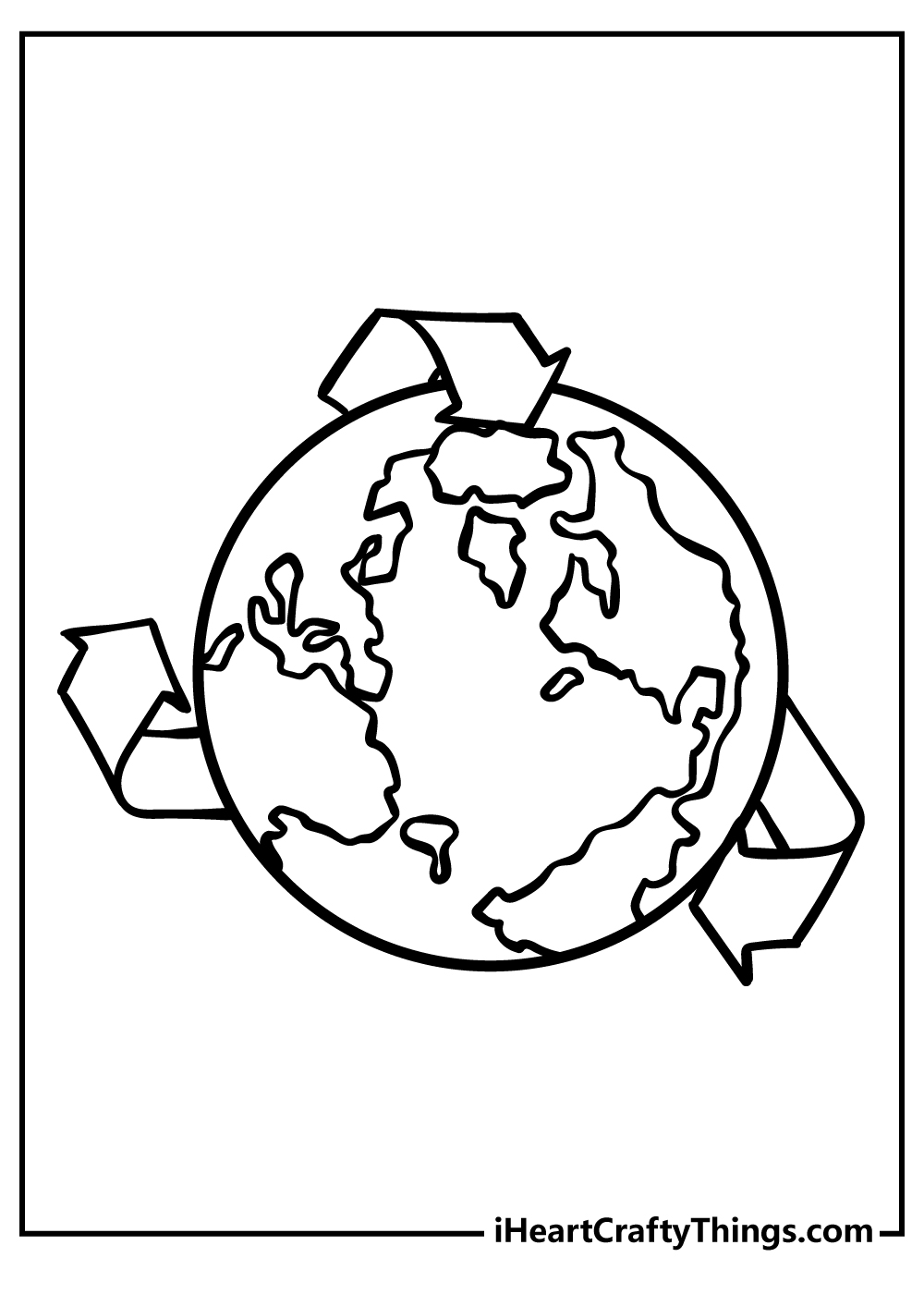 This tenth image has to be one of the most detailed images in this collection so far.
The areas between each continent have been covered in a grid pattern, and there are so many ways that you could color these in.
One idea would be to color them with as many different colors as possible, but that is just one way you could go about it.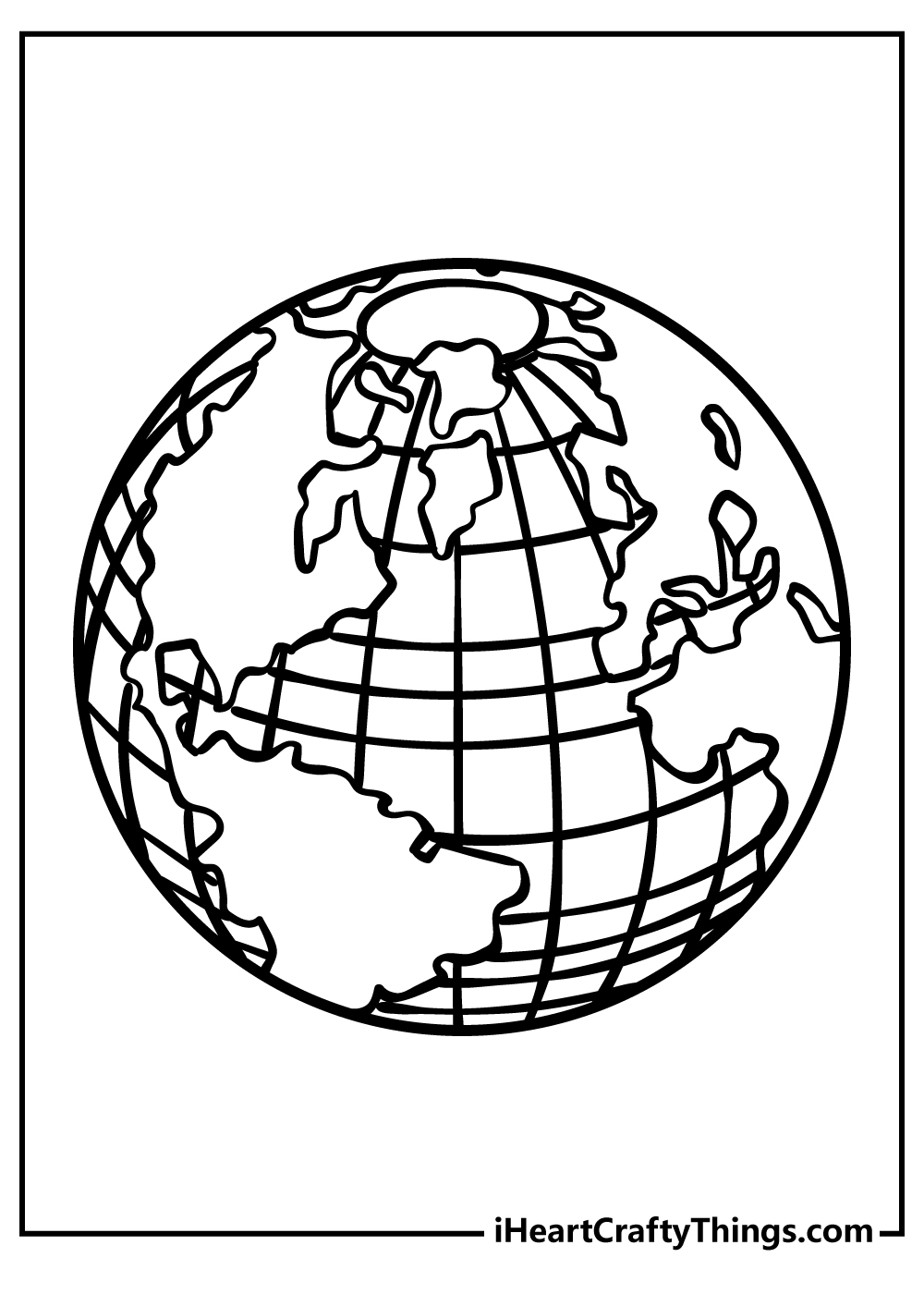 Another image that celebrates the natural resources of our planet is here for you to color now. The world is being held tenderly in some hands, and a sprout is poking up from the top of the planet.
This is another image where we think some lovely greens and blues would be perfect in emphasizing the message this image is trying to convey.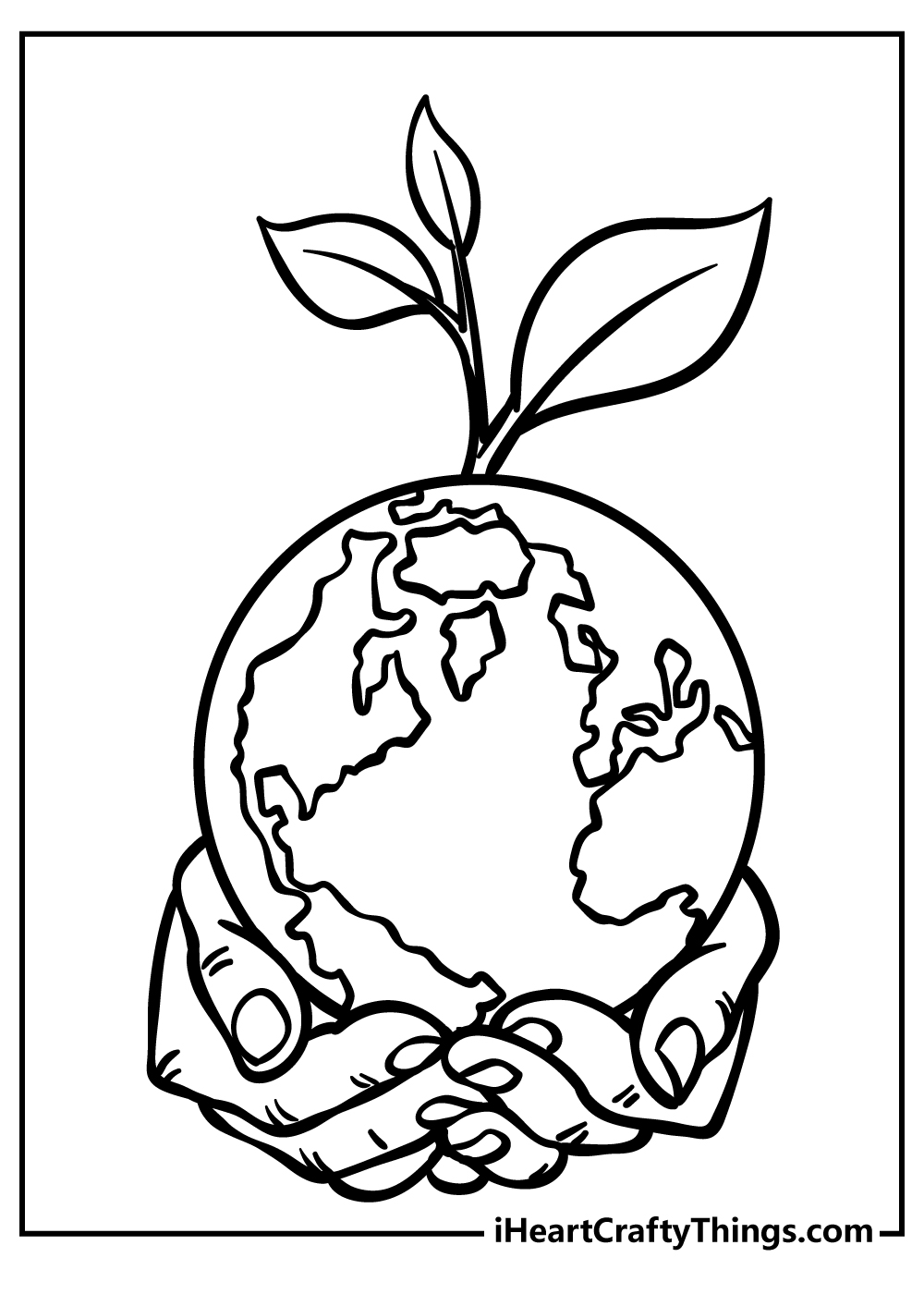 This next page is another really creative one! The emphasis is again on the natural beauty our world has to offer, and there are several trees poking off of the planet's surface.
Some of these details are quite small and fiddly, so we would recommend using some colored pens or pencils to make coloring these smaller spaces much easier.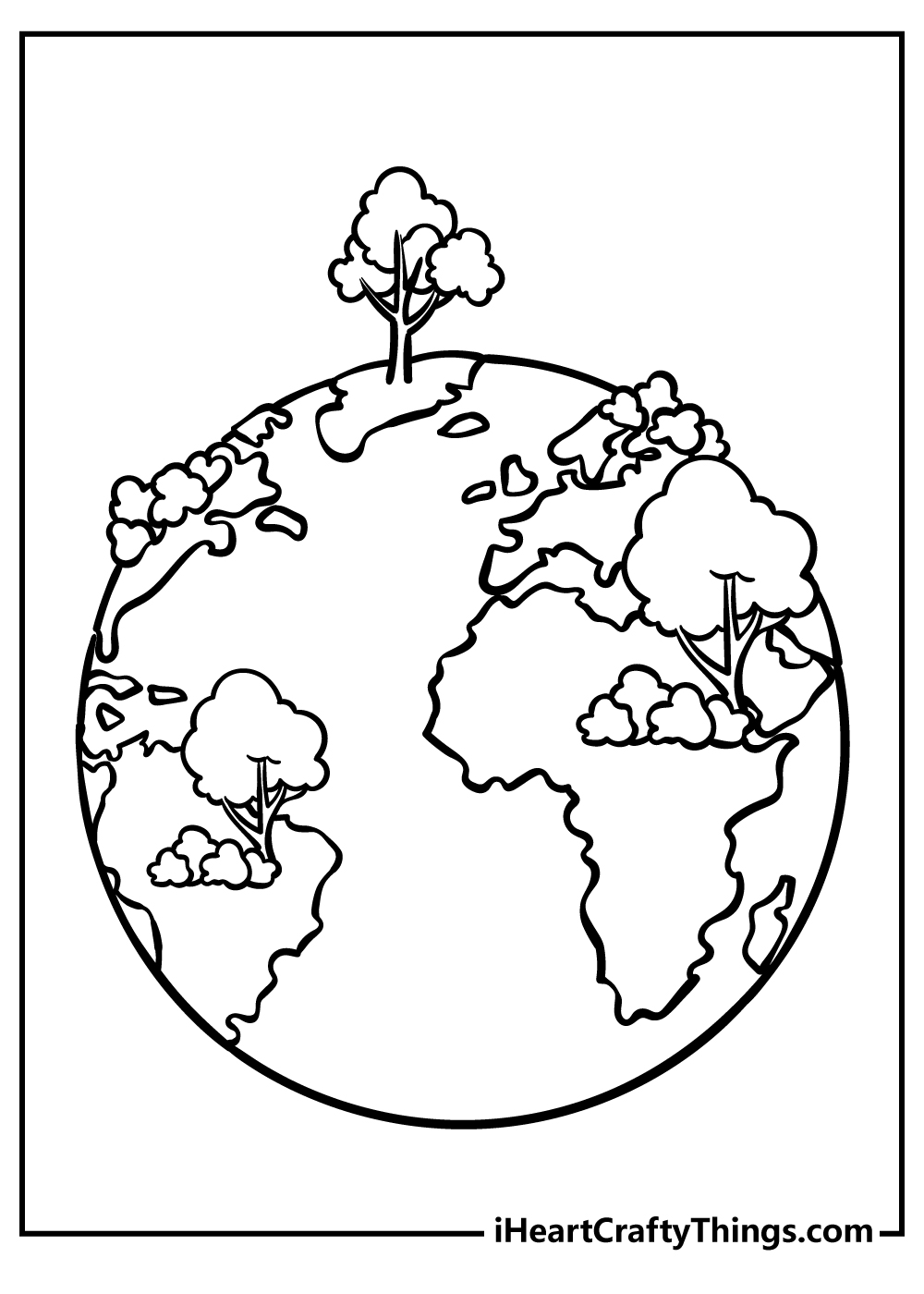 The Earth is looking very happy again, and now you get to have some fun coloring in this awesome portrayal!
If we were coloring this image, we would again go for some bright and happy colors to suit the happy look on the Earth.
Will you go for the same approach?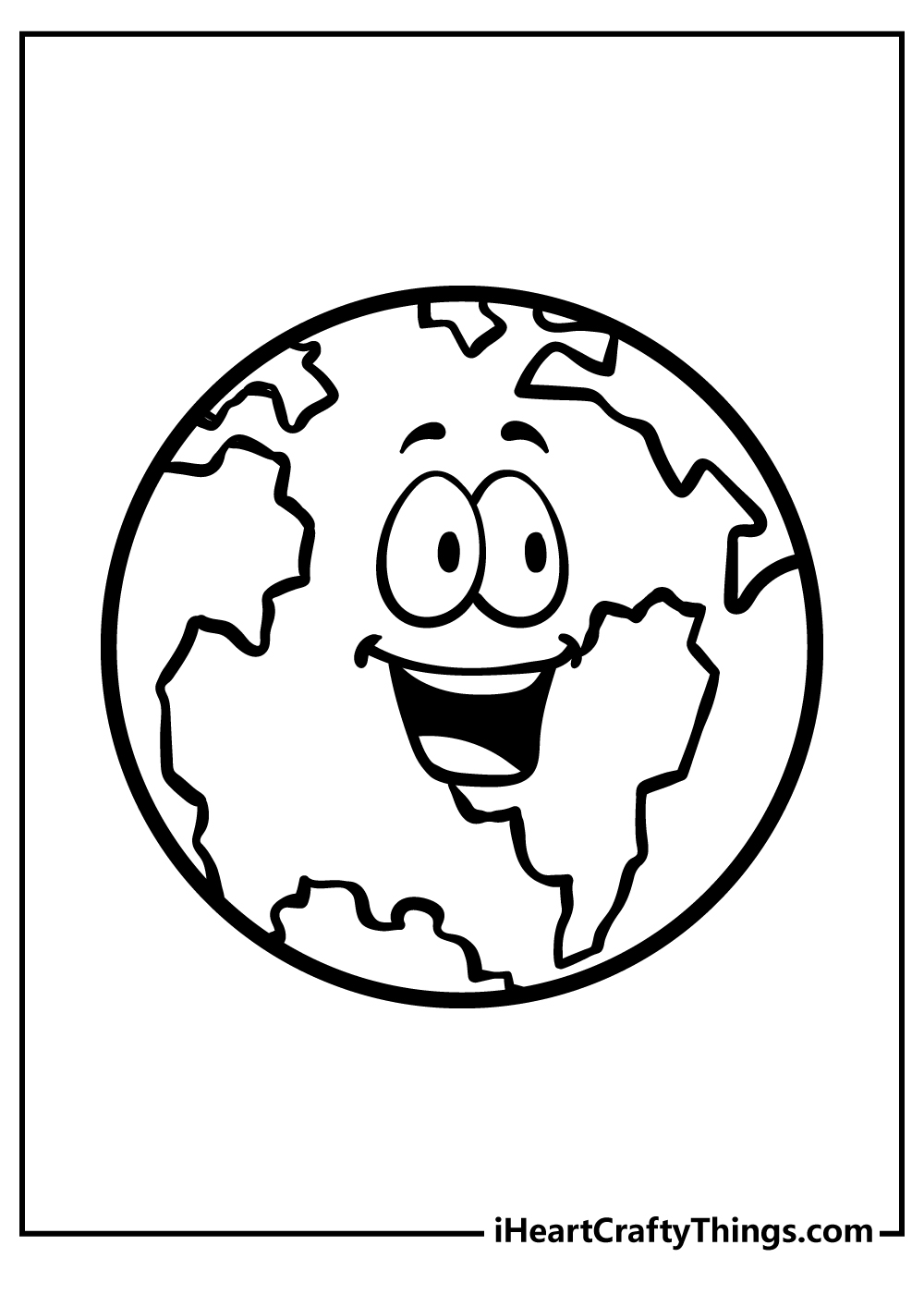 There is such a calm and happy feeling to this picture of a smiling Earth. The Earth has a contented face here, and it is surrounded by some peaceful clouds.
We think that this is another image that would look great with some watercolors or colored pencils, as that would emphasize the lovely calm feeling!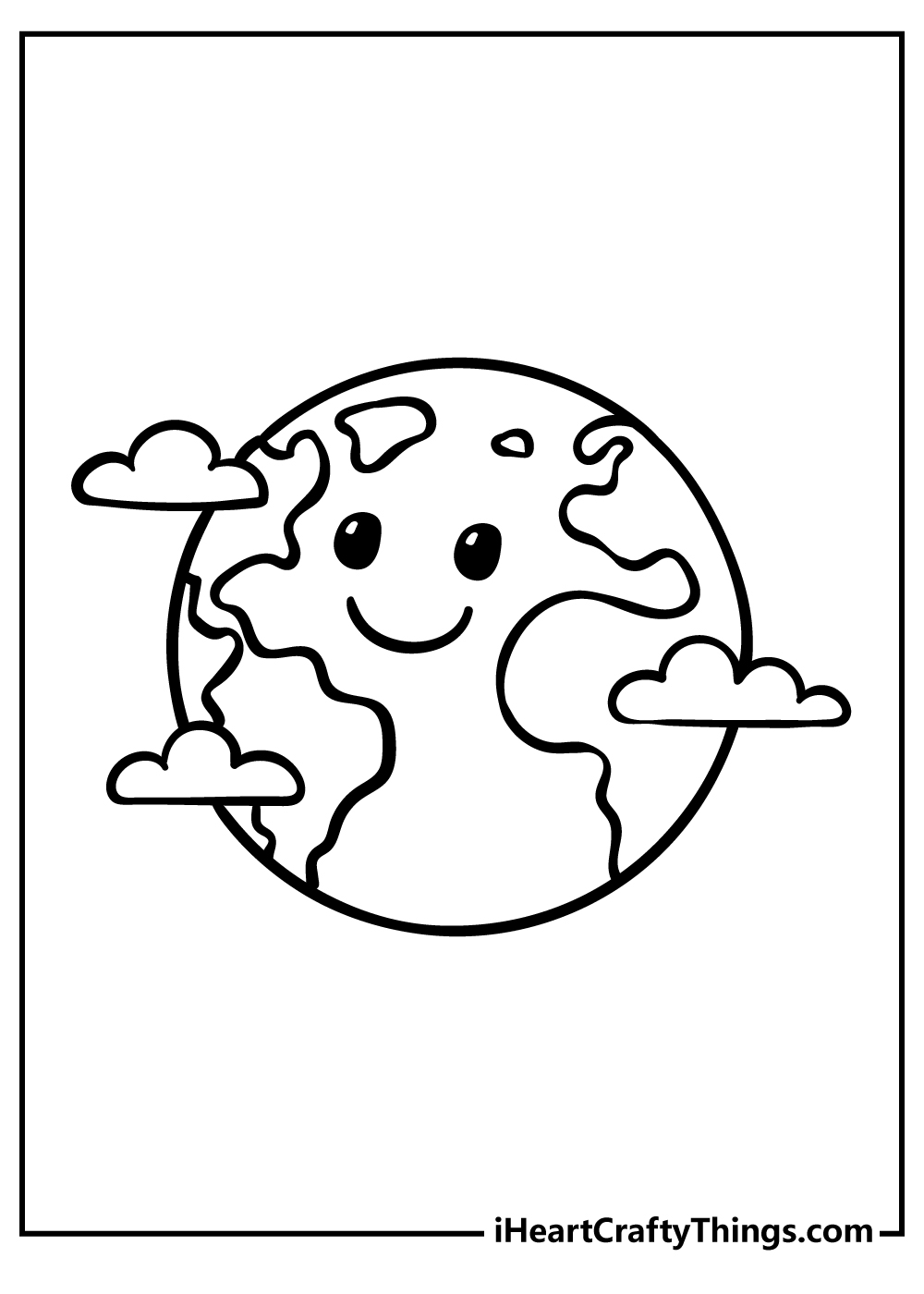 Our final Earth coloring sheet that we have for you features another image that has a theme of nature and trees.
For this final page, you can really experiment with different colors and mediums that you haven't used yet, and that would be a great way to finish off this collection!
How will you close off this series of coloring pages with your creativity?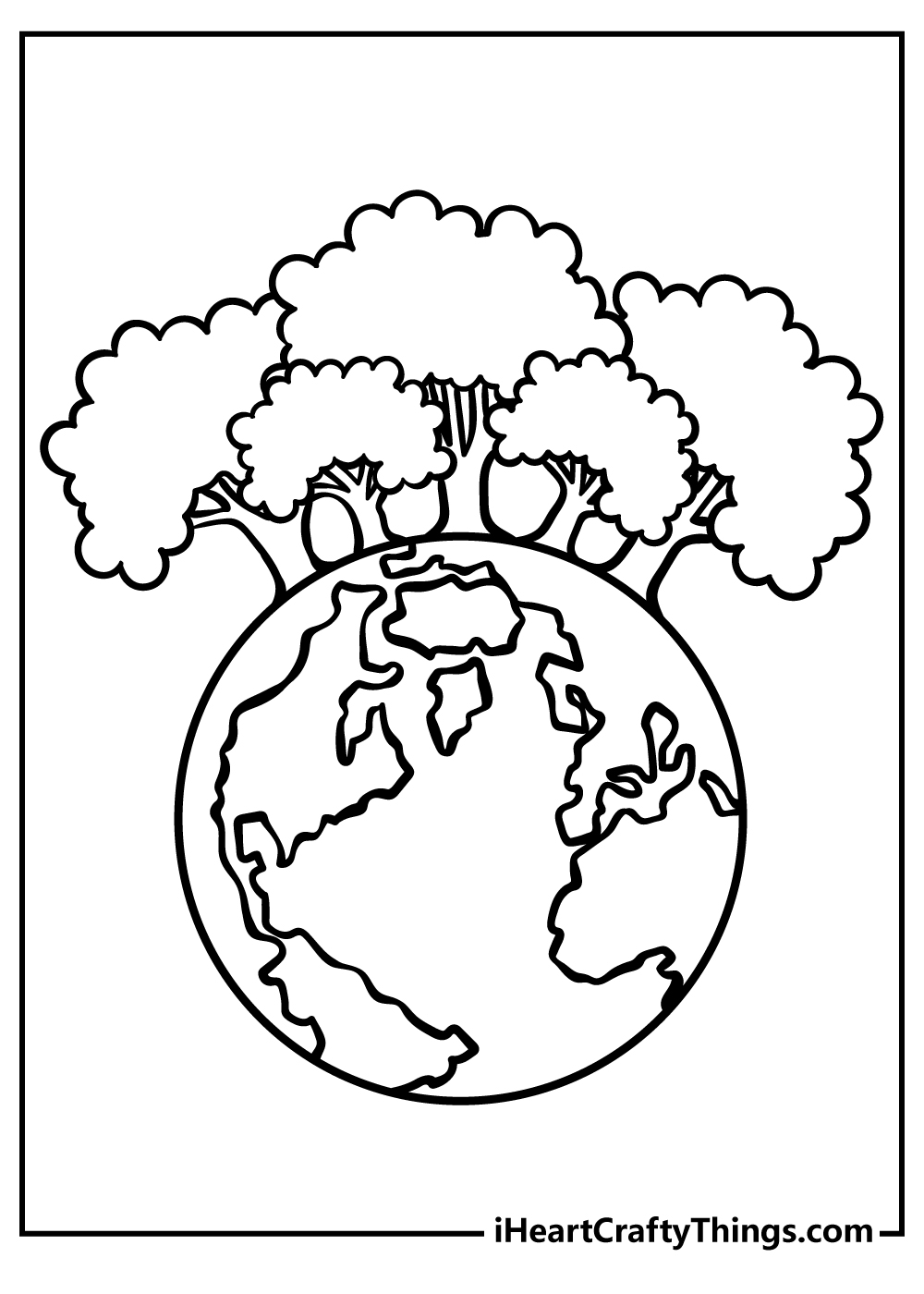 Earth Coloring Pages – Which will you choose?
This collection of free Earth coloring pages for kids was such a fantastic celebration of our world, and we hope you had an amazing time working on it!
These images were so varied and creative, and you have so many different ways that you can express your creativity while coloring them.
When you have finished your favorite pages and shared the collection with your friends, you can share some of your favorite ones on our Facebook and Pinterest pages.
We would love to see how they turned out!