Sesame Street is a series that is full of beloved, recognizable characters. Perhaps the most famous of them all is the lovable Elmo!
This bright red character has delighted audiences worldwide, and this collection of free Elmo coloring pages for kids is here to celebrate this happy character.
There are 15 images featuring him in this collection, and they are free to enjoy whether you color them all or pick a few favorites.
Get ready for a colorful journey as we begin this collection. We can't wait to see some of your finished pages when you share them on our Facebook and Pinterest pages!
15 Brand New Elmo Coloring Pages – Free to Print and Color
We're taking a colorful stroll in this first page of our collection of free Elmo coloring pages for kids!
Elmo is well known for his bright red color scheme, and you could color him to retain this look or maybe go for some unique colors to create your own Elmo variation!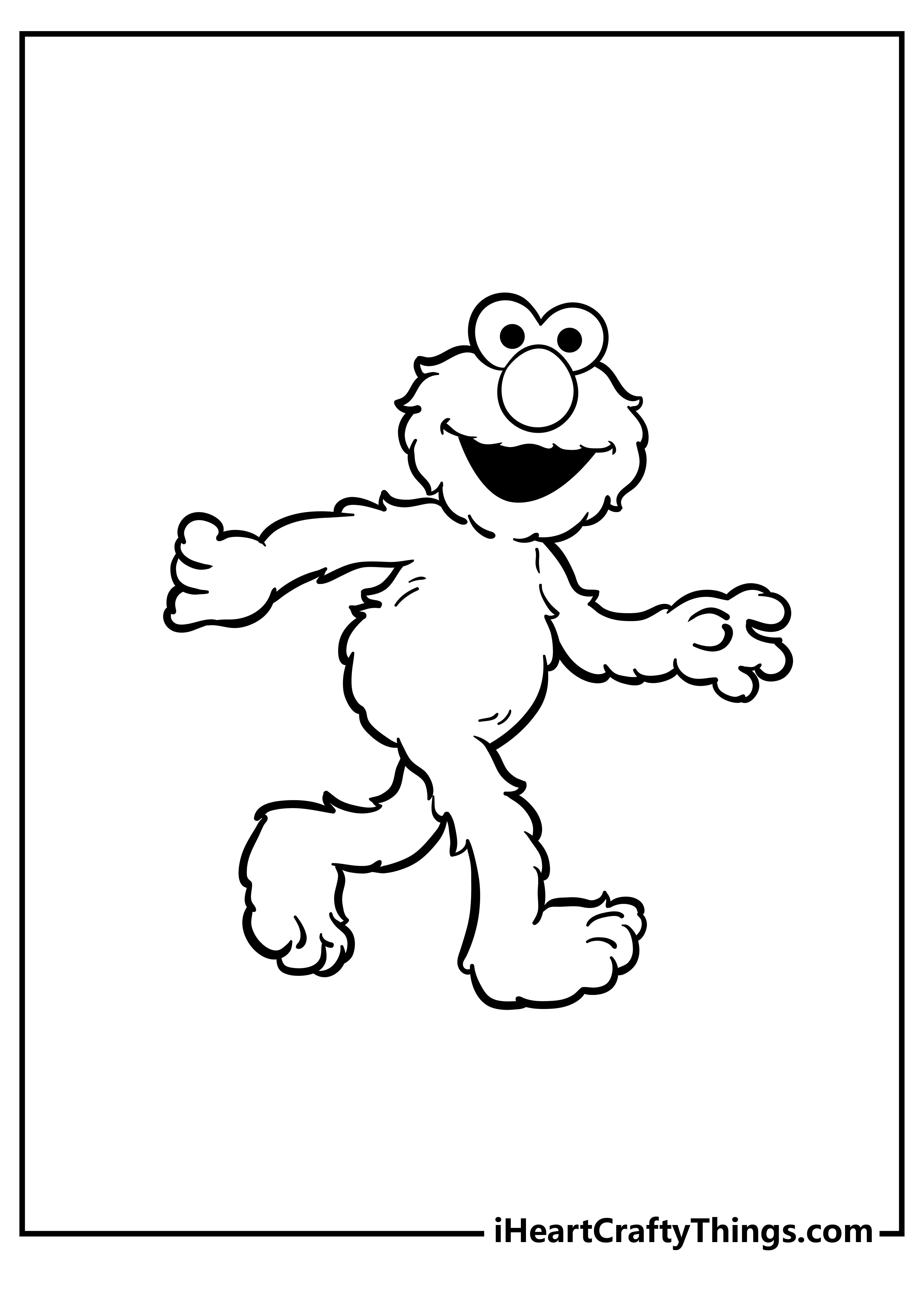 It's time for Elmo's close-up! We have a good look at Elmo's face in this one, and you can once again decide whether to go for his normal color scheme or create a new look for him.
As mentioned earlier, he is usually colored with bright red fur and an orange nose, so you can use those colors if you wish for him to look screen-accurate.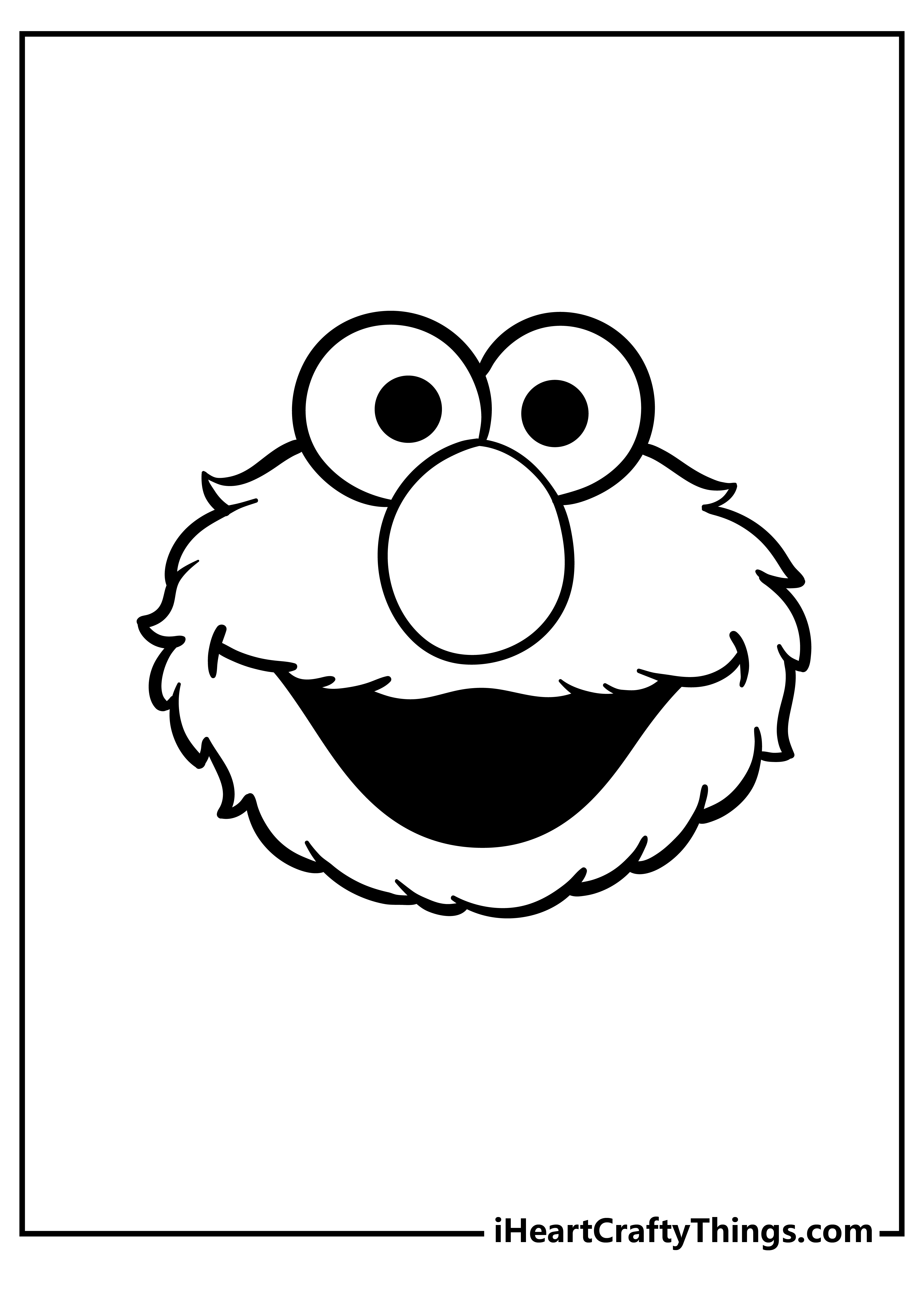 There is another fun pose for you to color with this third image. It almost looks as if he should be holding something in the hand on the right, and there are so many possibilities for what it could be.
Maybe you could draw an object into his hand to show what he may be holding.
What kinds of objects can you think of to add to this image?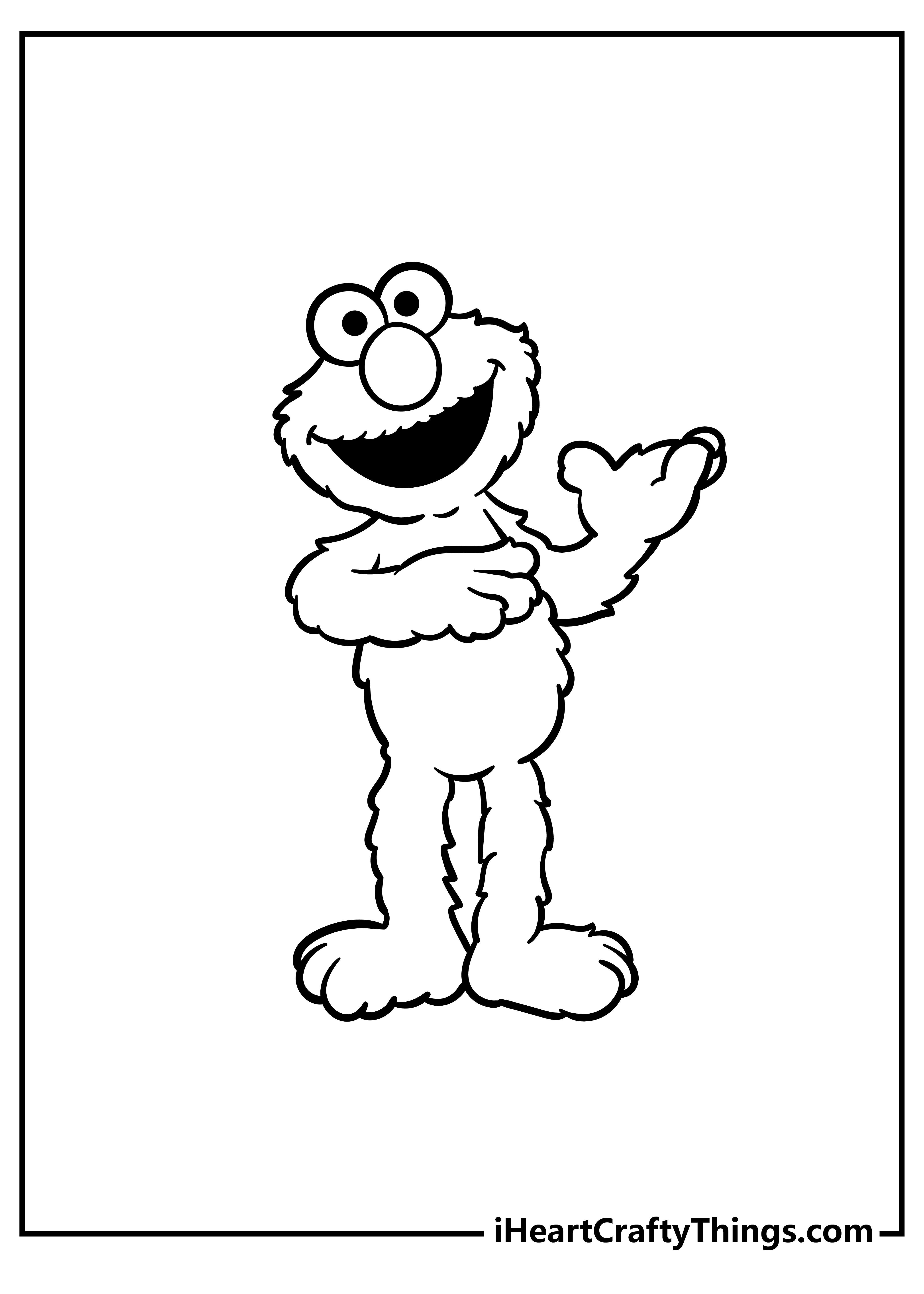 In this fourth page, it looks like Elmo is on his way to class! Many kids hate having to head to school, but Elmo seems to be feeling pretty okay about the prospect.
There are some great details such as his book and backpack that you can use to add some color variety to the image.
Which colors do you think you will use for the book and the backpack?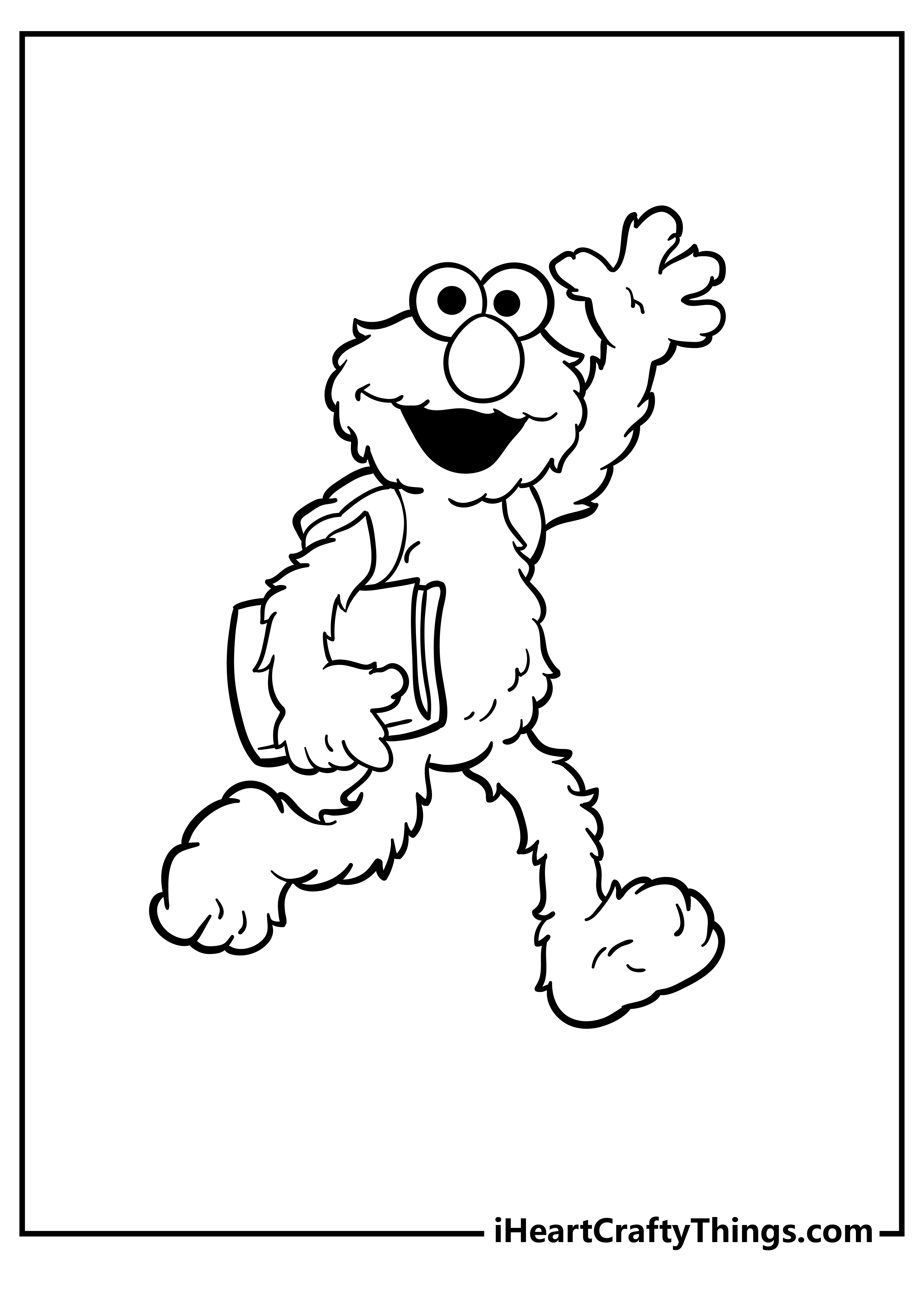 Our next Elmo coloring sheet shows this happy character in a joyful dance!
We've mentioned what a happy character Elmo always is, and it is pretty common to see him enjoying a happy dance as he is here.
We think it would be fun to add some colorful details to the background of this one to highlight the joyful atmosphere of the scene. Where do you think Elmo could be dancing here?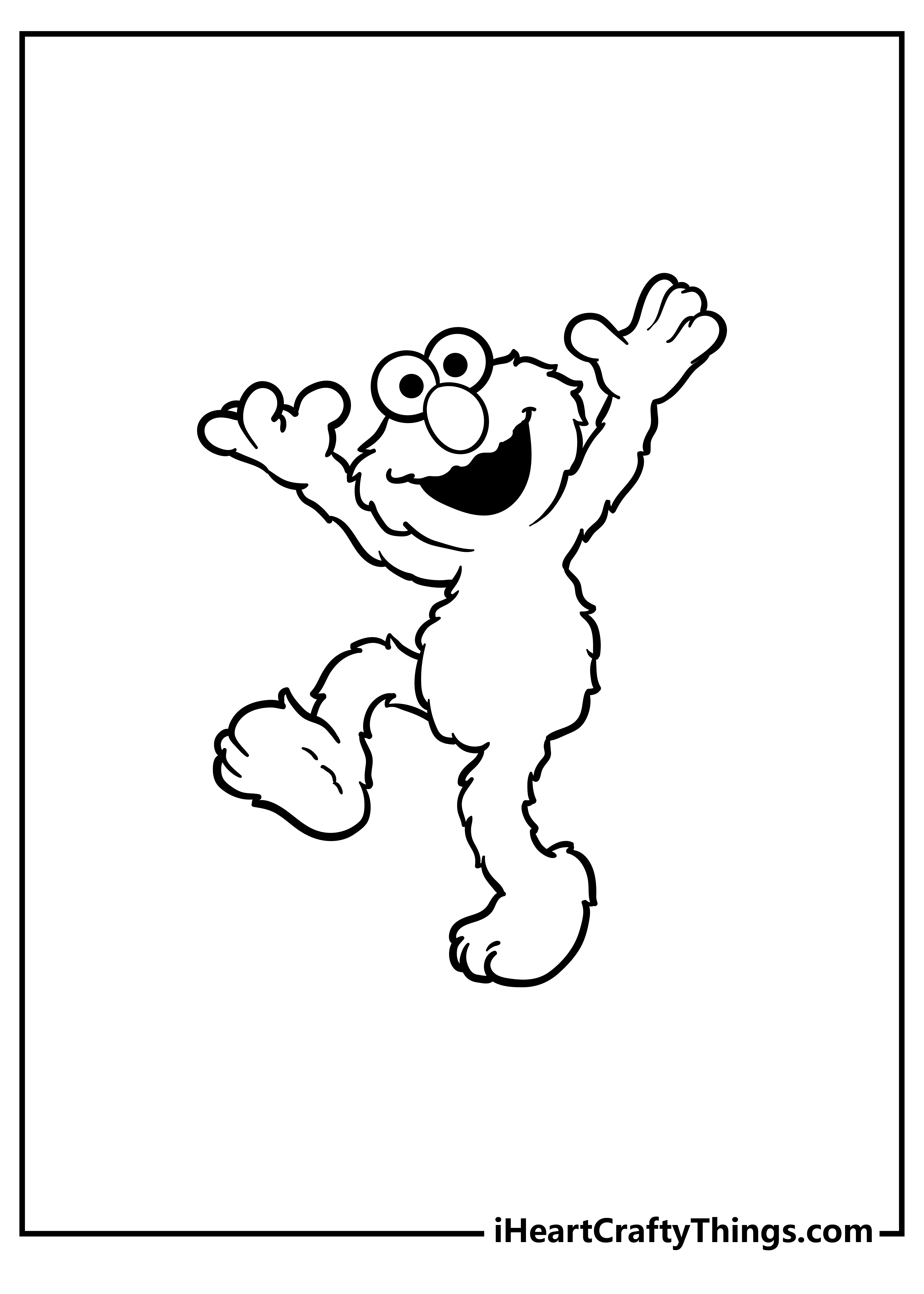 This next page would make for a great Elmo-themed poster for your room! He is inside some circles while giving a big wave, and it's a really fun image to look at.
The details of the circles around him also allow for some awesome colors around Elmo himself. There are so many ways to color this one in, and we will be interested to see what you choose!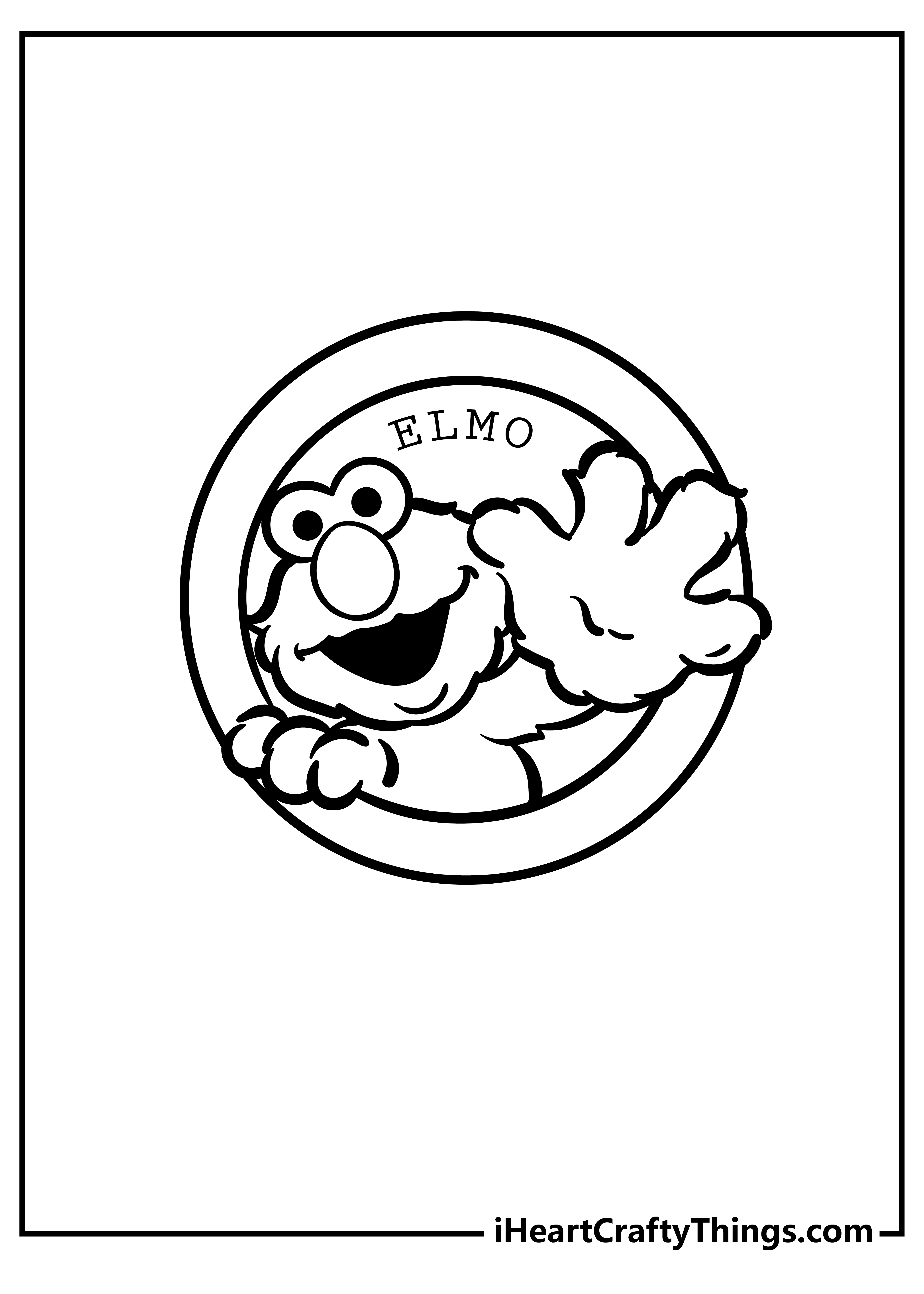 Even though Elmo is usually happy and excited, he looks particularly excited in this next image.
He seems to be seeing something that is really pleasing to him, and you can only wonder what it could be!
You could show us what you think he could be looking at by drawing some background details or clues to what his surroundings could be.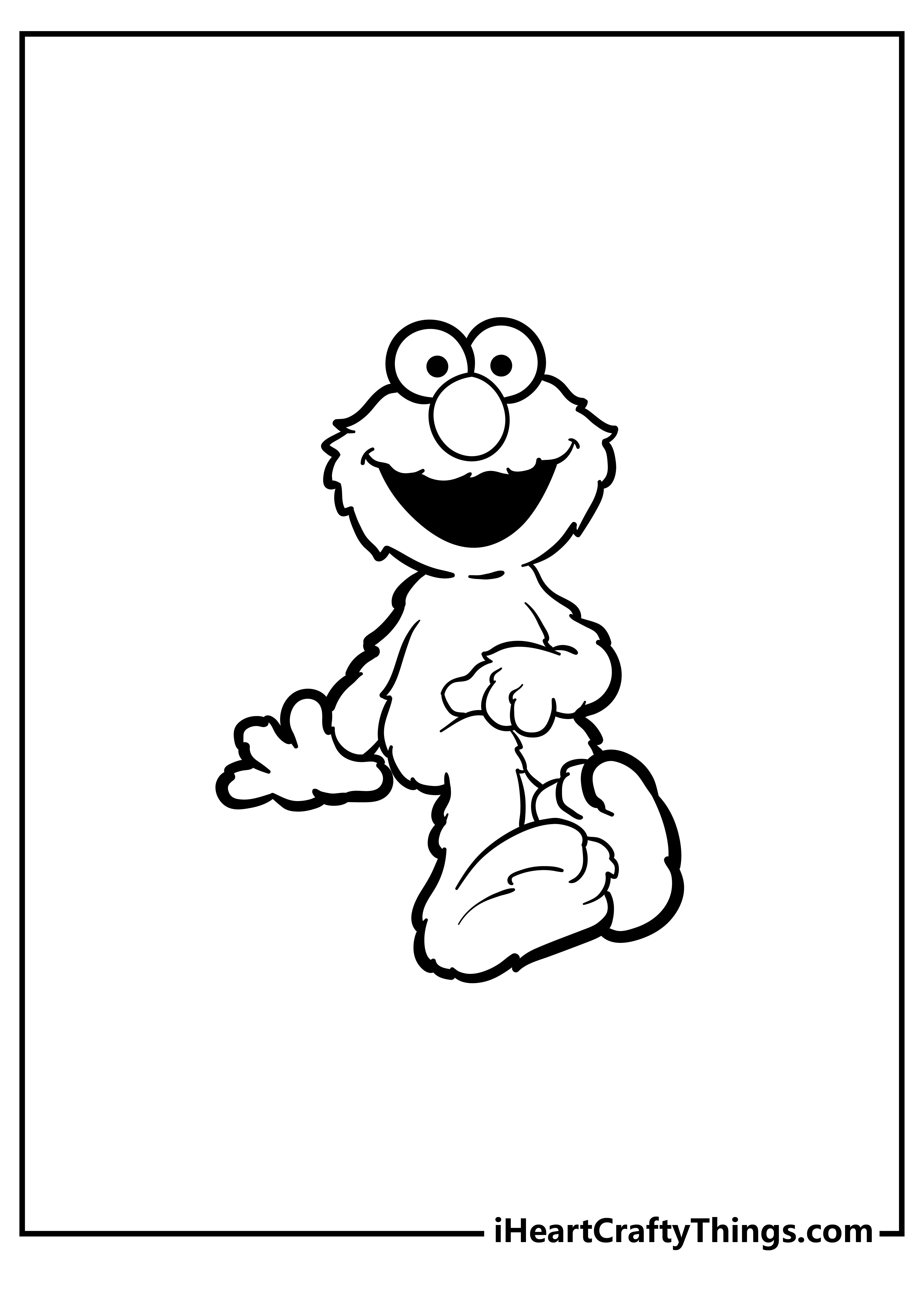 For this next picture, Elmo is drawn in a more exaggerated and adorable style.
This may be drawn in a less detailed style to the previous pictures, but it really manages to capture his character brilliantly.
If we were coloring this portrayal of Elmo, we would use some bright, flat colors to suit the cartoony look. Do you think you will go for a similar look?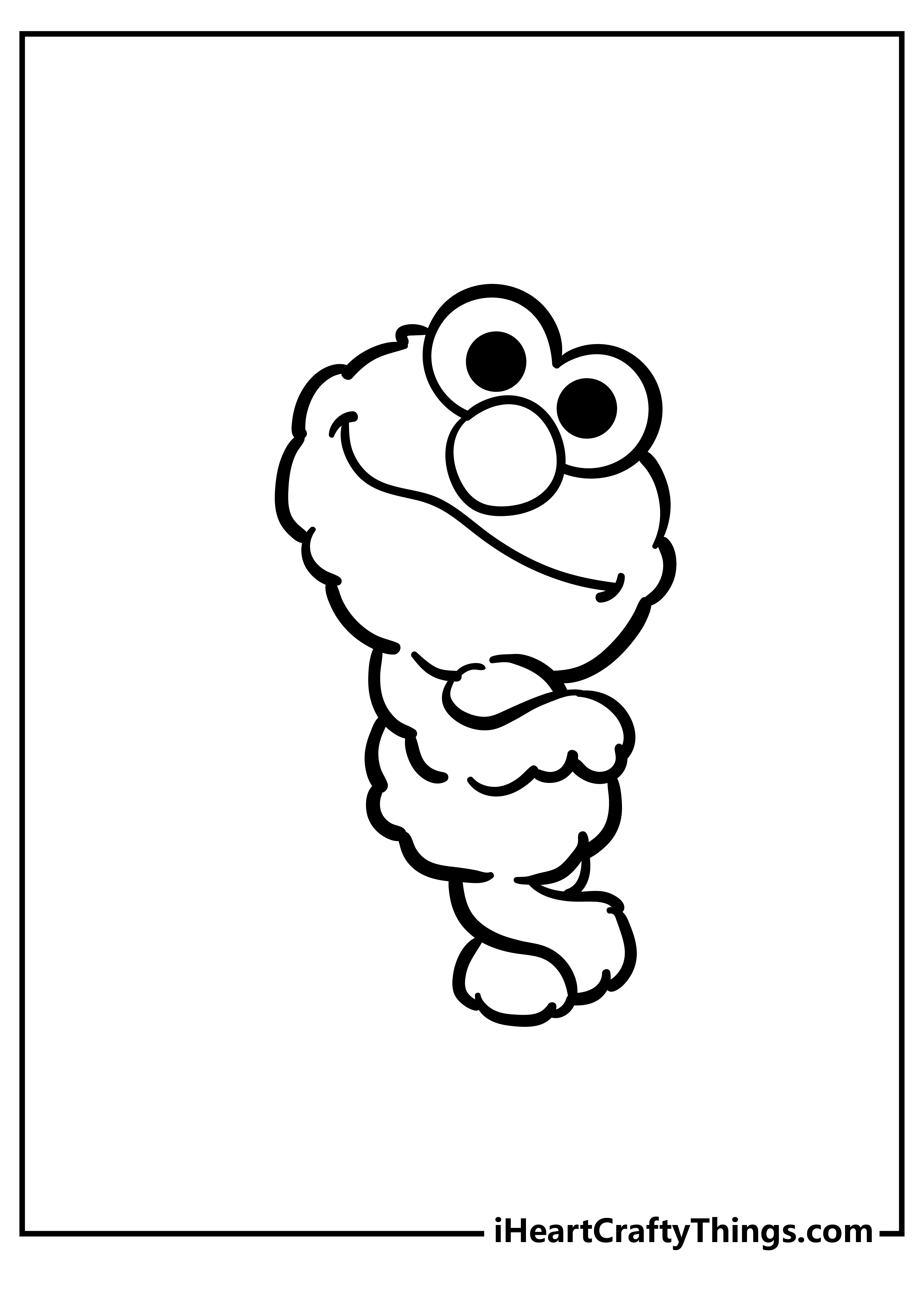 This next Elmo coloring printable is a fun and creative scene! Elmo is popping out of a hole, and it makes for a really pleasant surprise.
In fact, if we were coloring this one, we would write 'surprise' in big bold, colorful letters above him.
What else can you think of that would go well with this picture?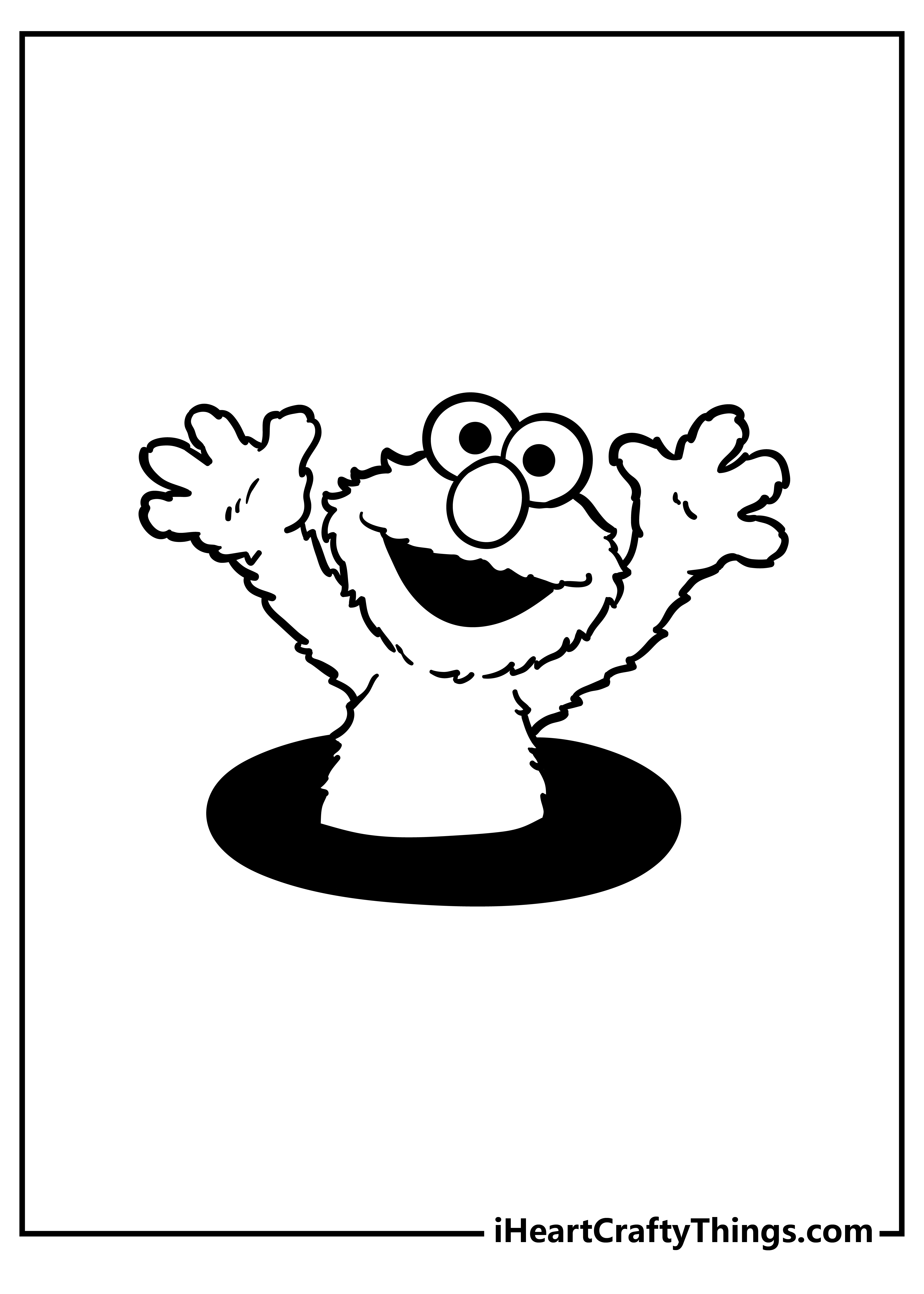 It's time for an action-packed picture with this next one! Elmo is riding a skateboard here, and it looks like he is pulling off an awesome move here.
This is another one where there are tons of smaller details to color, and these would include the skateboard, helmet and kneepads he is wearing.
This is definitely one you can spend a lot of time having some coloring fun with!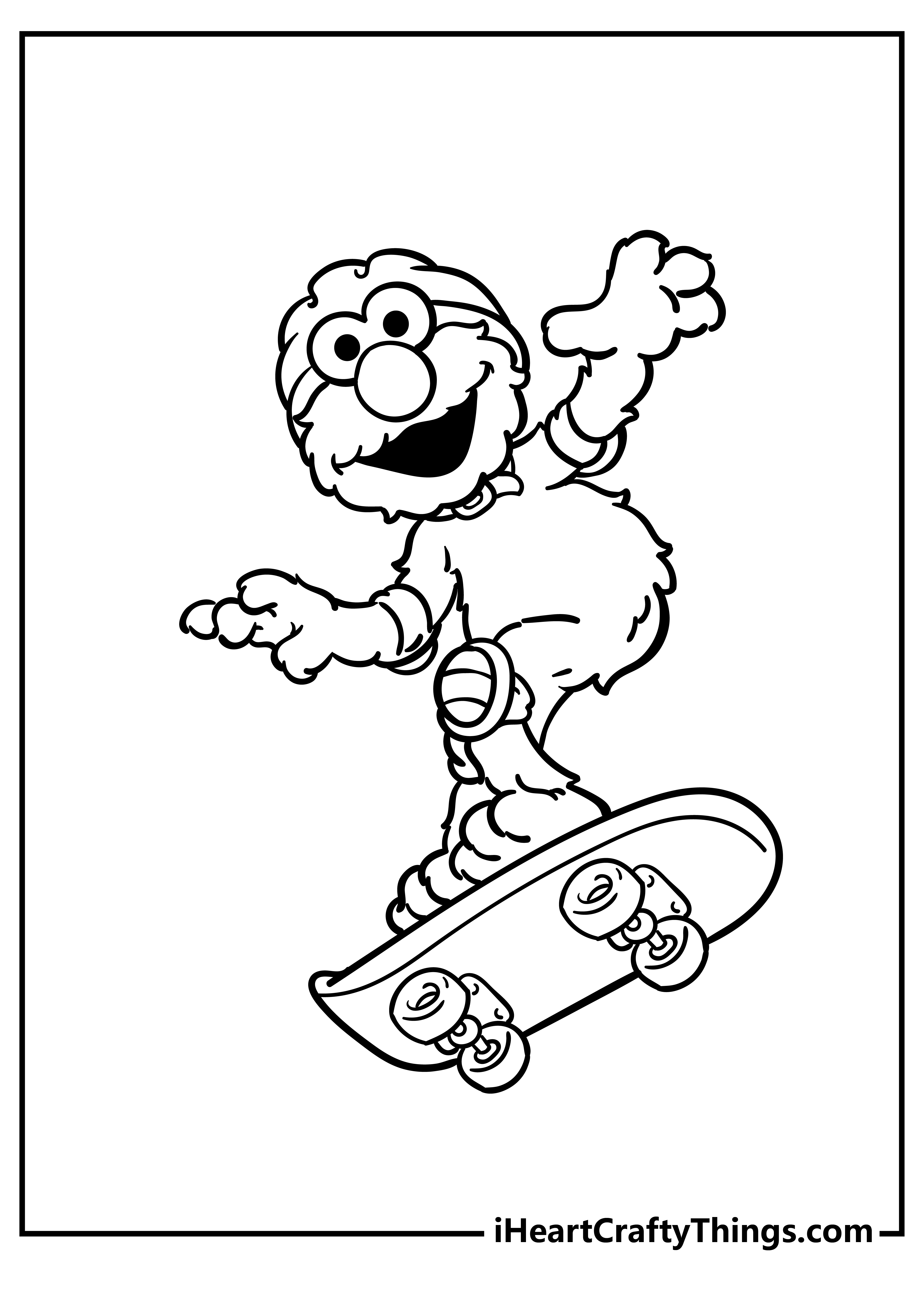 We have another image that shows Elmo in a position that could indicate he is holding something.
There are so many fun objects and details you could draw for him to hold here, so let your imagination run wild and show us what you would add to finish off the scene.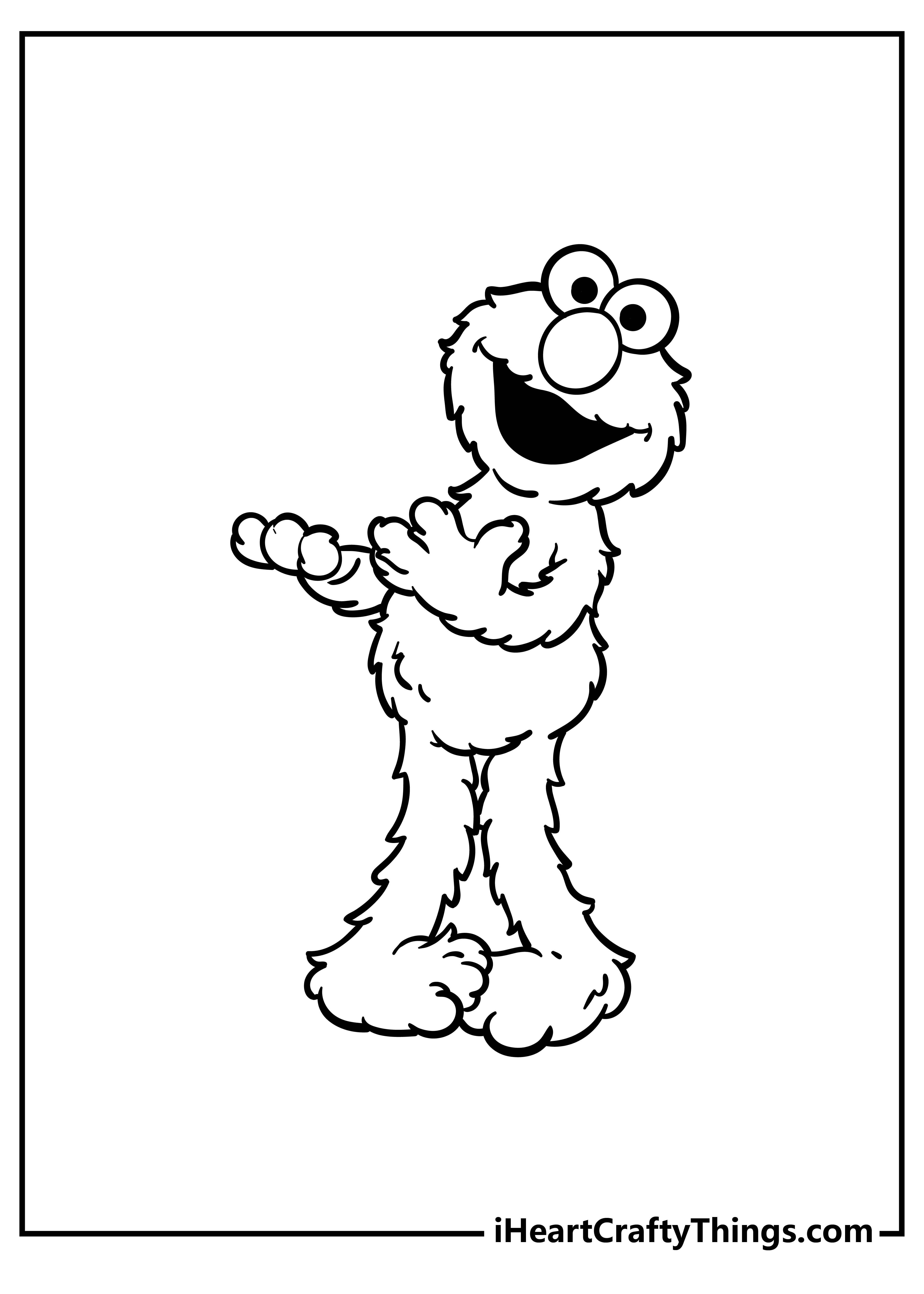 It's party time in this next image! With the party hat Elmo is wearing here, this image would make for a great birthday card or poster once you have added some color to it.
We think that some bright, vibrant colors would be perfect for this one, but that is just one way you could go about coloring him in.
What are some other color approaches you can think of?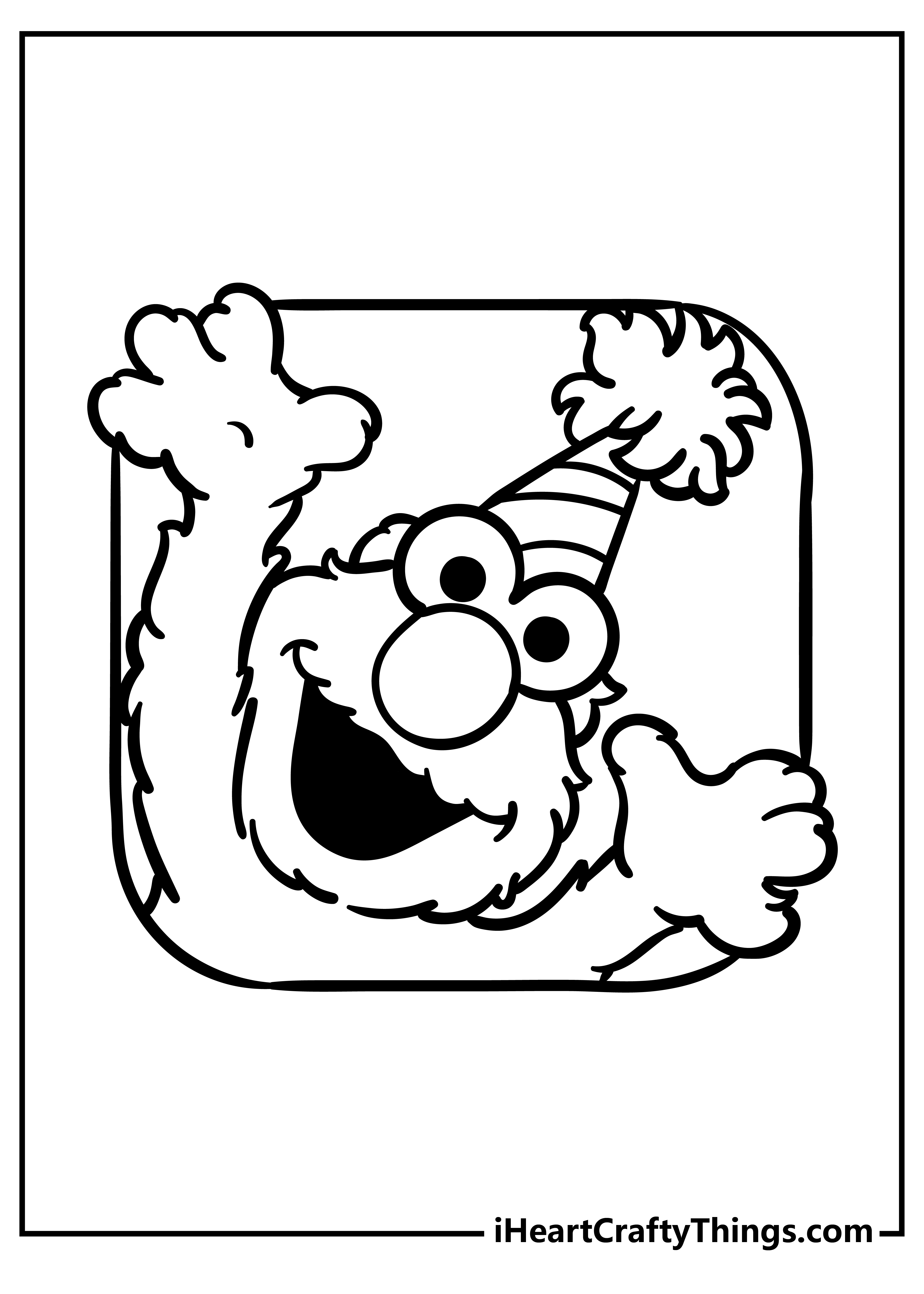 Step up to the plate for some coloring fun with this next page we have for you!
Elmo is in the middle of a baseball game here, and he seems to be having a great time as well. If you have a favorite baseball team, maybe you could use their colors for his uniform here!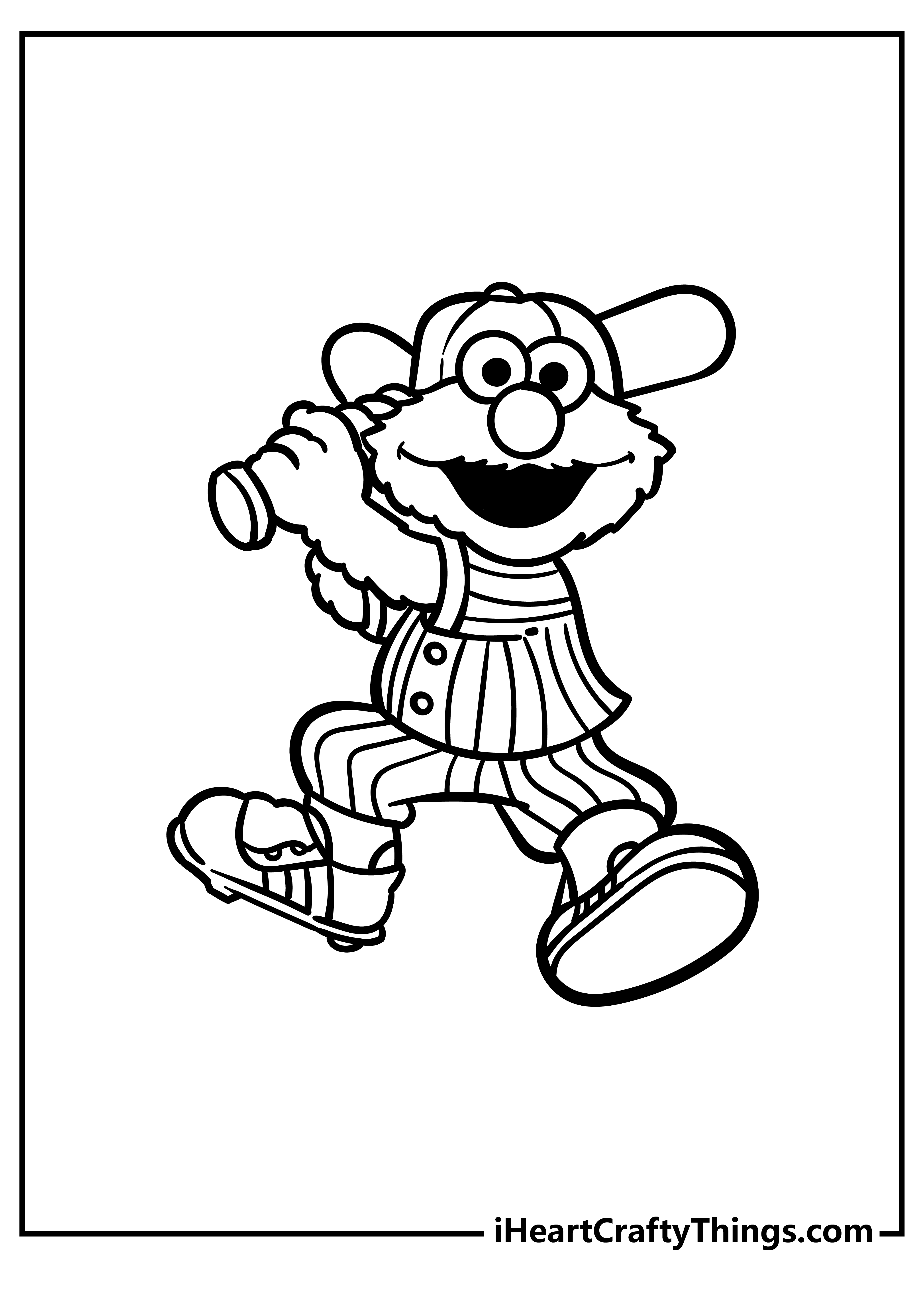 We have another picture that would make for a great poster for you to color! If we were working on this one, we would use some bright, solid colors for the circle around him as well as the background.
Do you think that is how you would like to color this one in?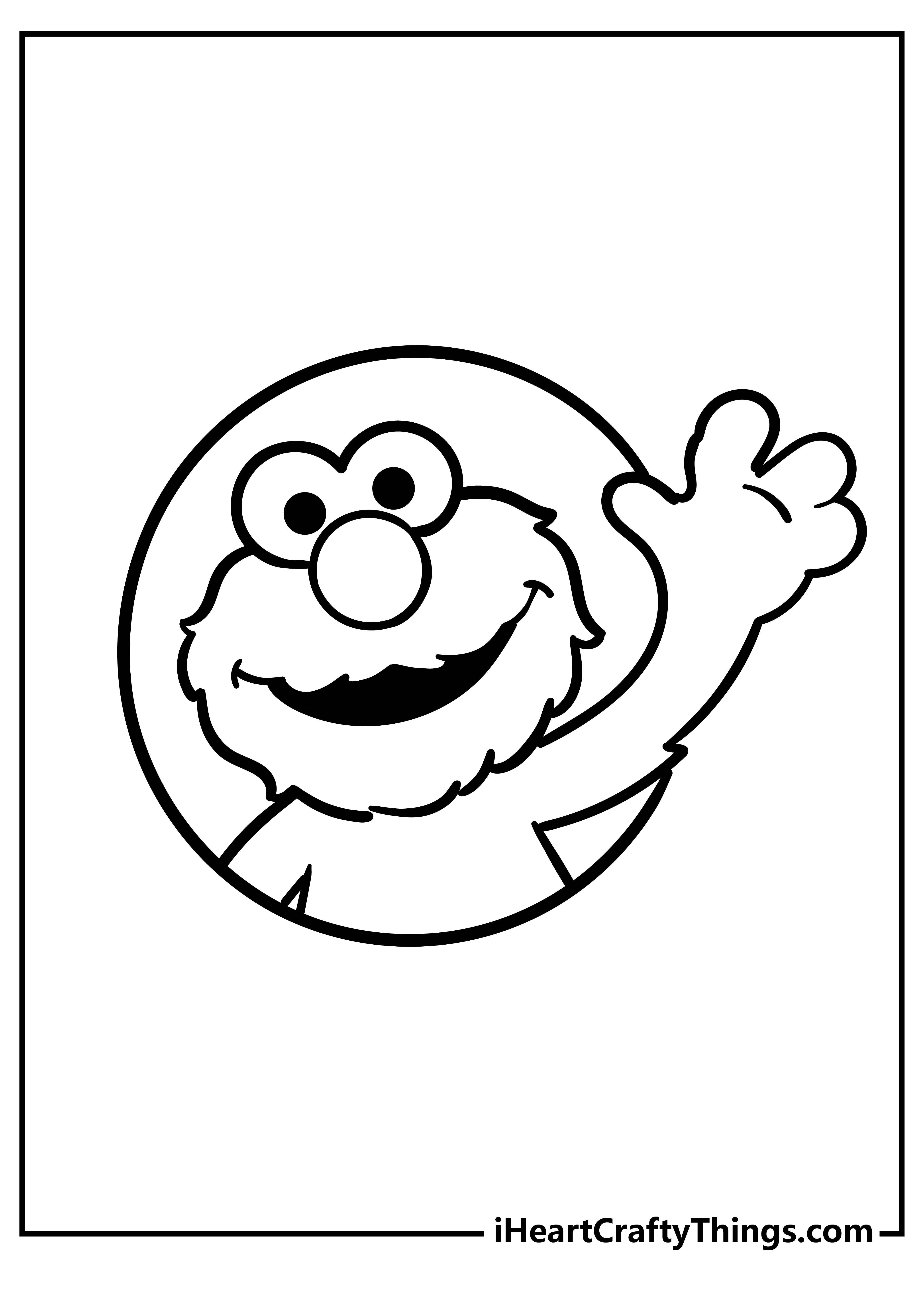 It's time for the final Elmo coloring sheet we have for you, and here he is posed with some blocks that spell out his name!
We think it would look great if you used a different color scheme for each block, as that would help to make the image look really vibrant and fun.
We can't wait to see how you color this one!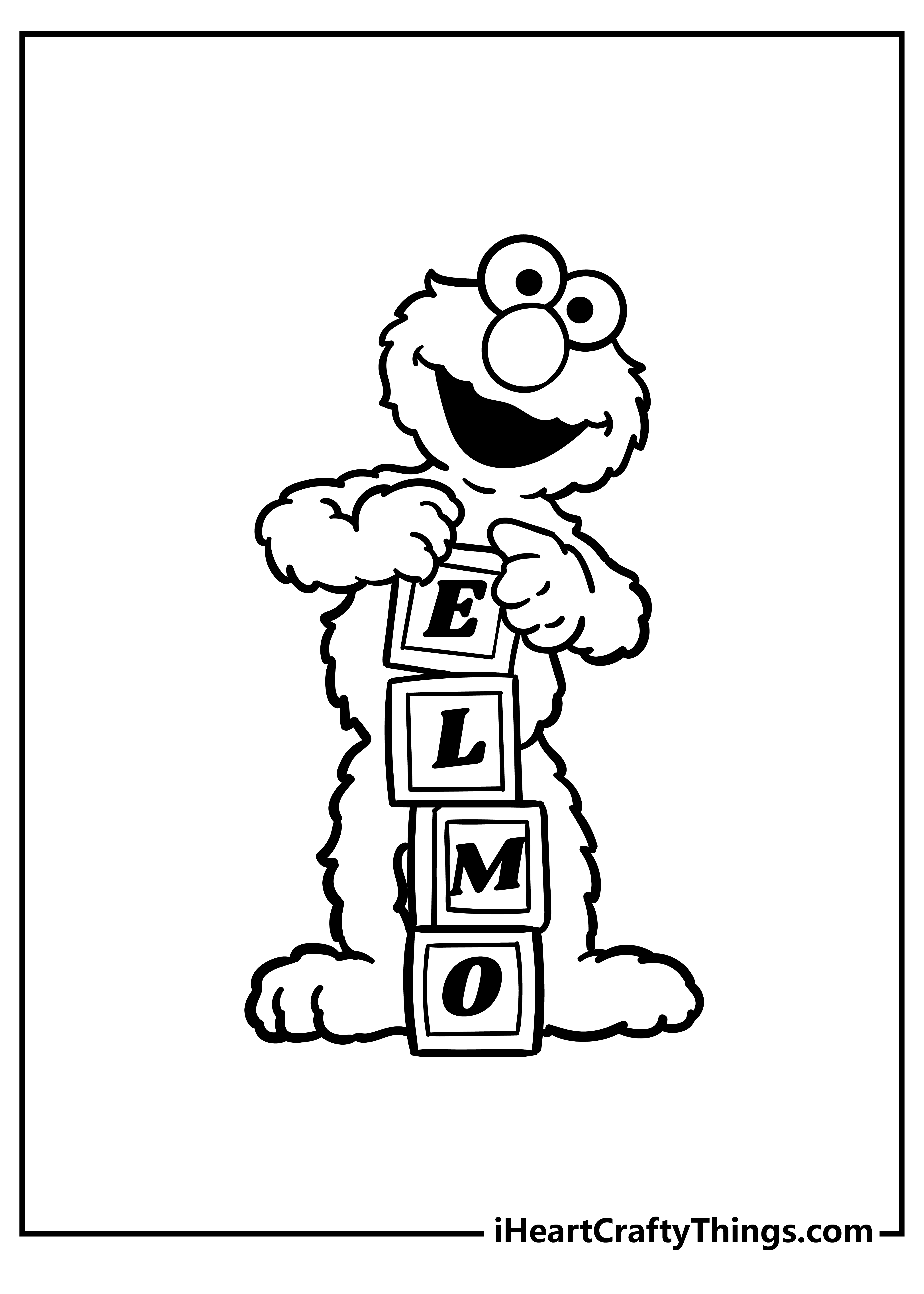 Elmo Coloring Pages – Which will you choose?
This was a wonderful collection of free Elmo coloring pages for kids, and we hope you had an amazing time on it!
There are so many details in these pages that you can add some great colors to, so you can really let your imagination run wild.
Please remember to share some of your finished pages on our Facebook and Pinterest pages, as we would love to see how they turned out!