There are many different types of tasty foods that you can enjoy! Some are sweet, some are savory but all provide a wide range of deliciousness that you can enjoy.
This collection of free cute food coloring pages for kids shows that food can be not only tasty but also adorable!
We have a selection of 15 tasty treats for you to get creative with, and they are all free to print and enjoy as much as you like.
So get ready to feed your creative hunger as we begin with the first image of the collection.
15 Brand New Cute Food Coloring Pages – Free to Print and Color
This first cute food coloring sheet we have prepared for you features an adorable little cake! This cake has a cute smile, and there is a big round cherry on top as well.
This cherry gives you the perfect opportunity to use some bright red to create a vibrant focal point for the image. What colors are you going to use for this first page?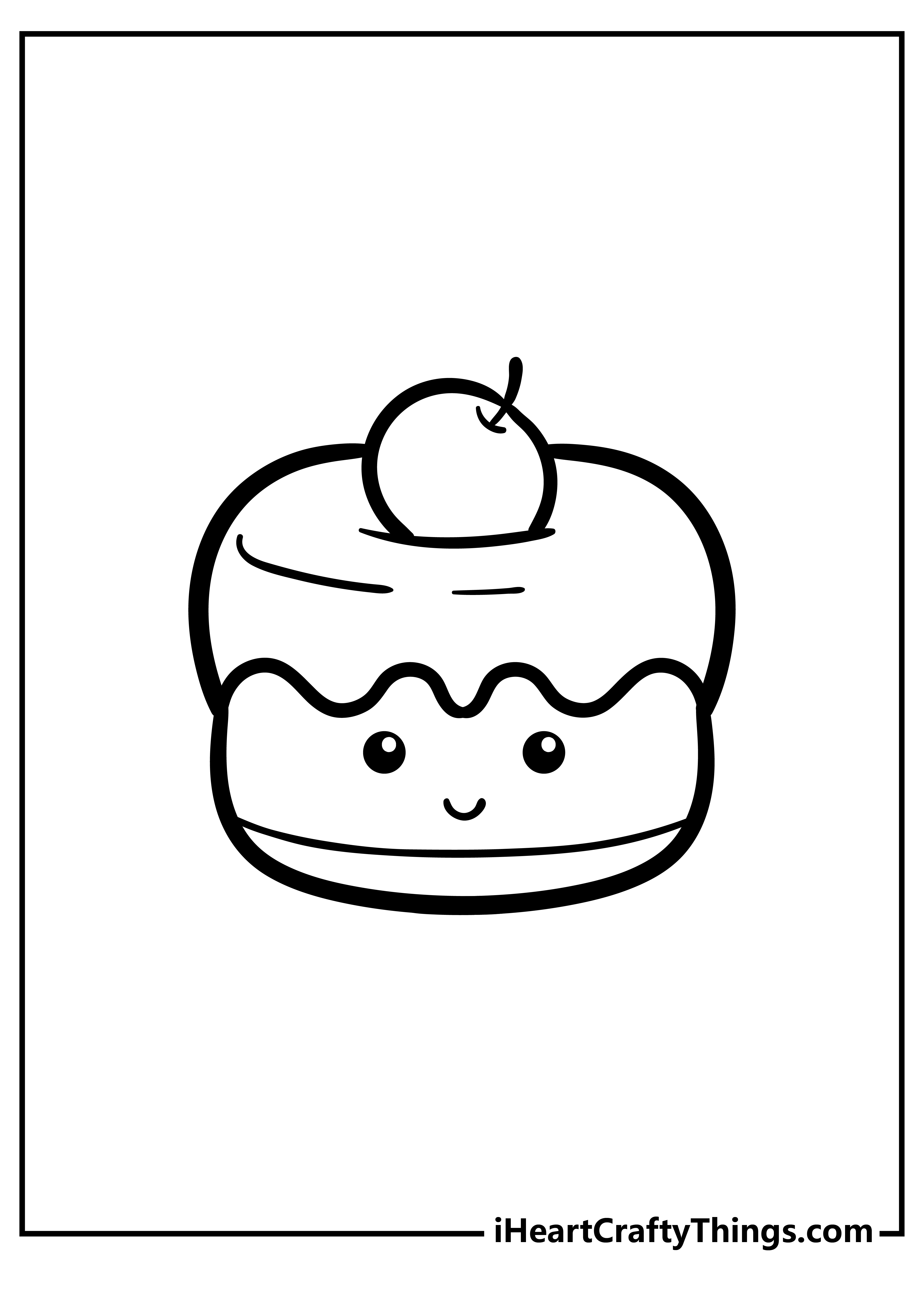 Next, we have a cute donut for you to color. This donut also has a lovely smile, and it is covered in icing and sprinkles.
You could use mediums such as colored pens or thin-tipped brushes as examples of a few mediums you could use for details such as the sprinkles. What other mediums can you think of?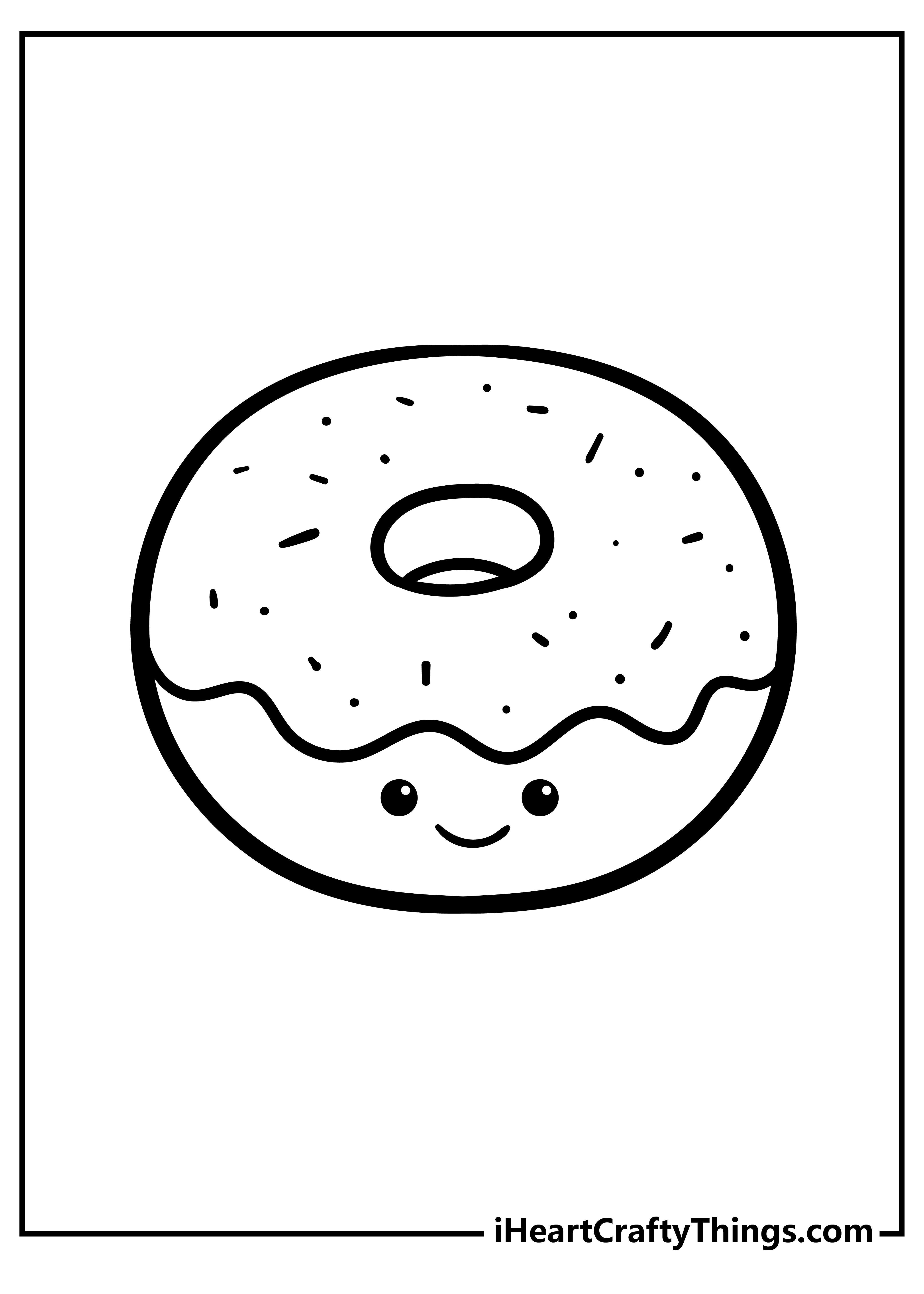 This cupcake we have for you to color is looking very sweet with all that icing!
There are loads of details on the piled-up icing, and you can incorporate a lot of color for a rainbow color explosion. We're sure this one will look amazing when you have added your color choices to it!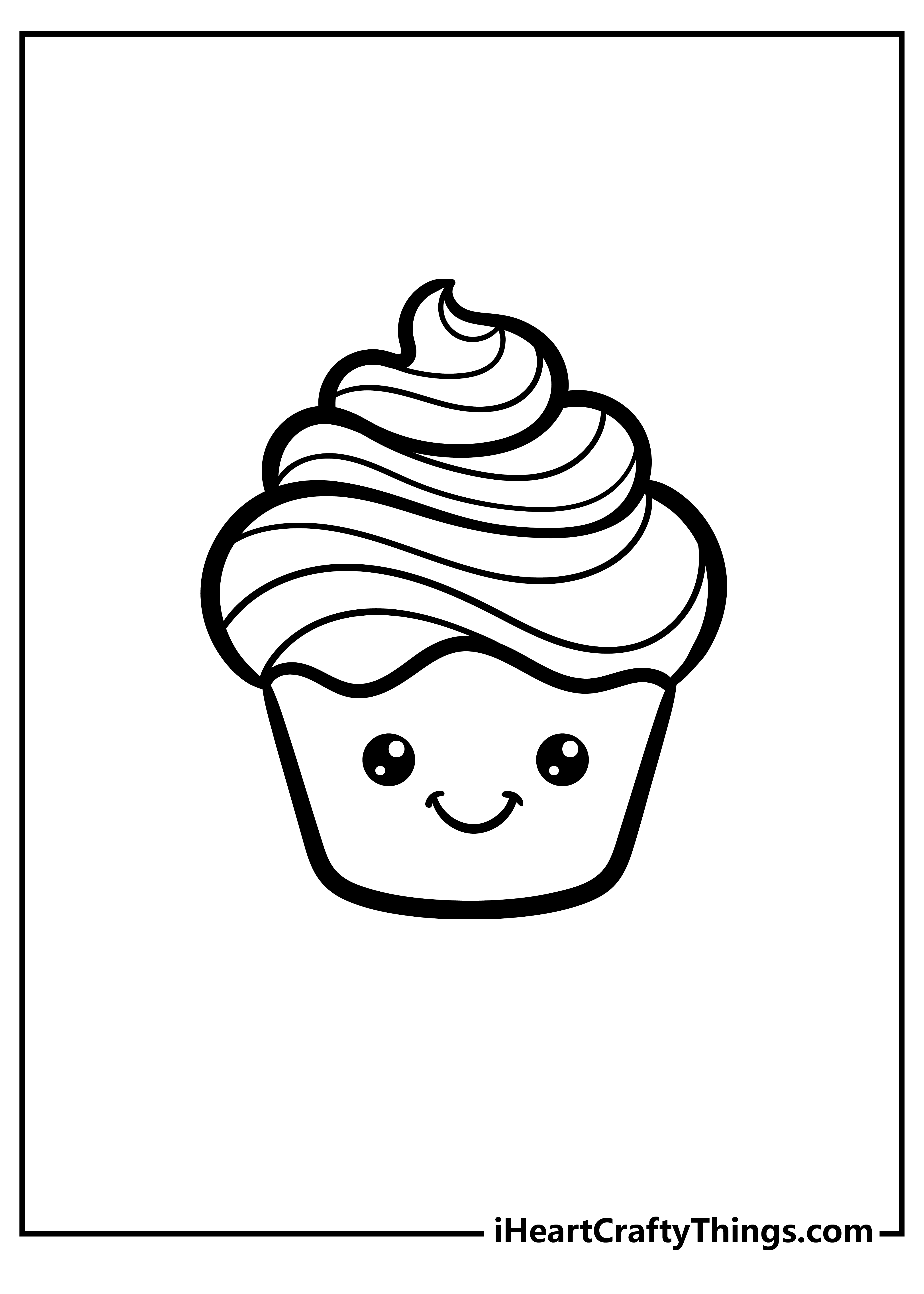 The cupcake in this cute food coloring page is either tiny or is topped by a gigantic cherry!
Either way, you have another chance for some beautiful bright reds for the smiling cherry atop the cupcake.
Of course, that is just one way you could color this detail, so do you think you will go with that or try something else?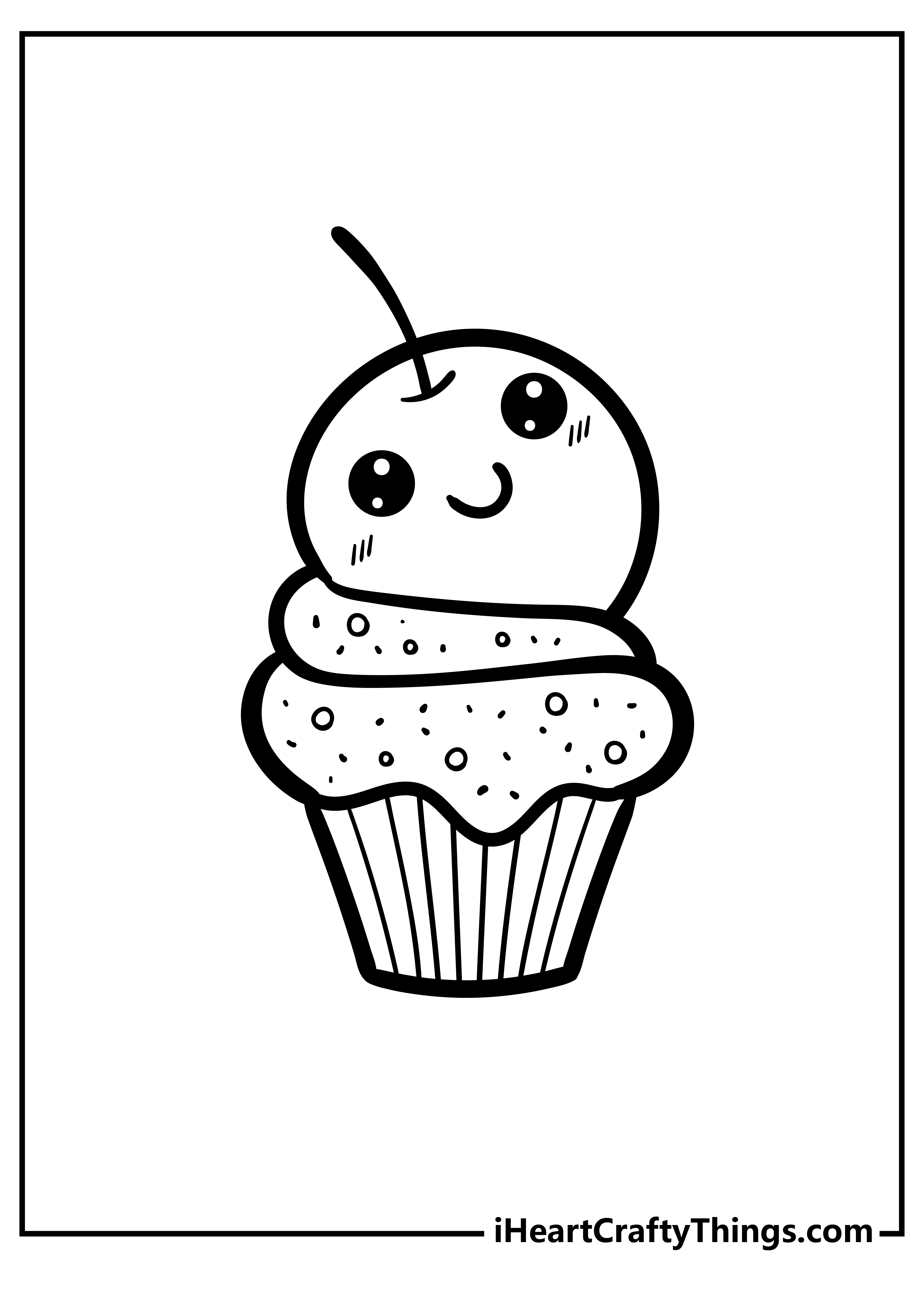 We've had quite a few sweet treats so far, but now we have something a bit more savory.
This time, it's a hamburger that we have for you to color, and it's looking really adorable with the little bow sitting on top of its head!
There are plenty of details to color when it comes to the contents of the burger as well, so you can add lots of scrumptious touches to this one.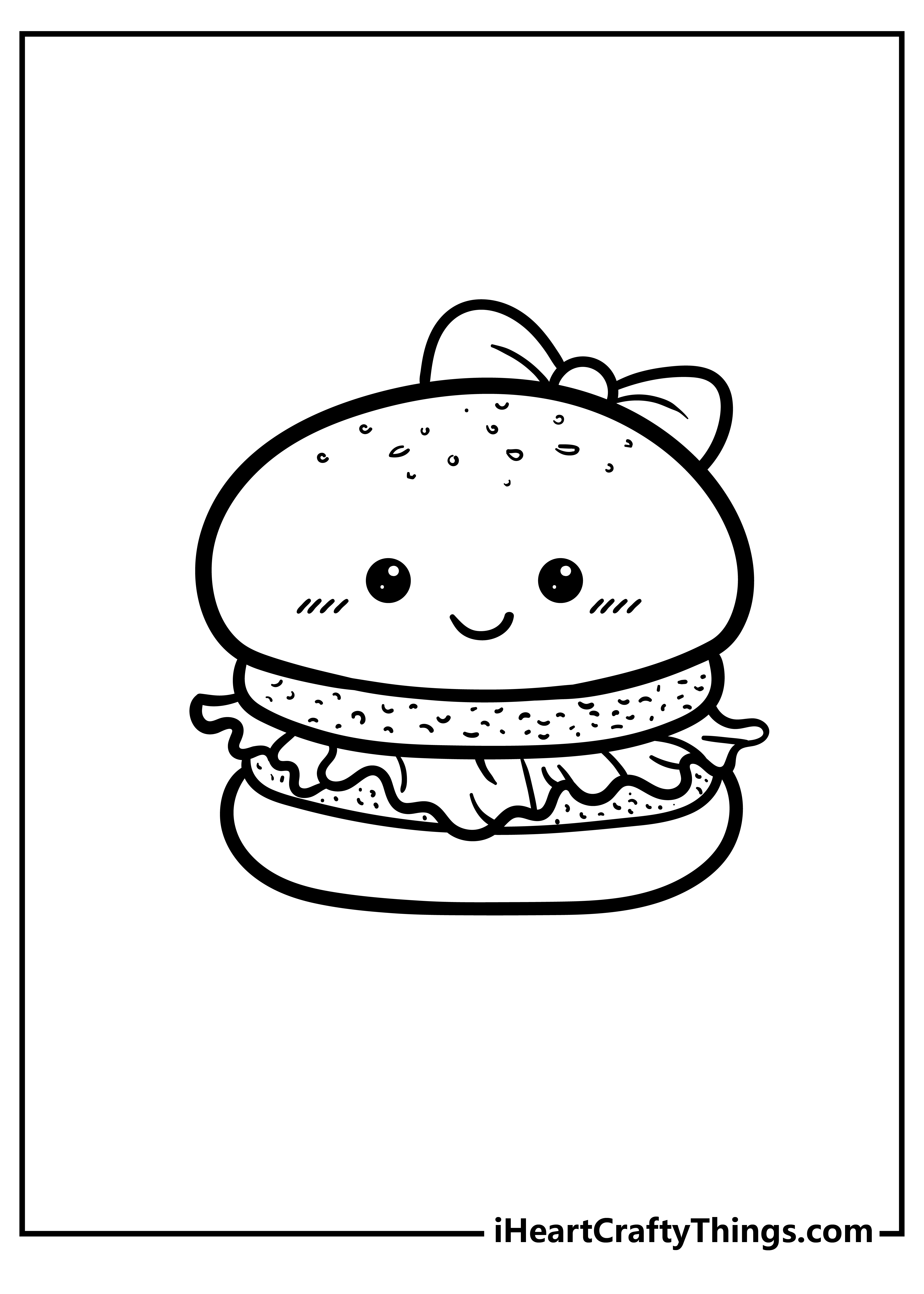 You're definitely going to want a slice of what's on offer in this next cute food coloring page for kids! This slice of cake is looking really happy, and it is topped with another plump cherry.
If you have a favorite type of cake, then you could show what that flavor is by using your colors on this one.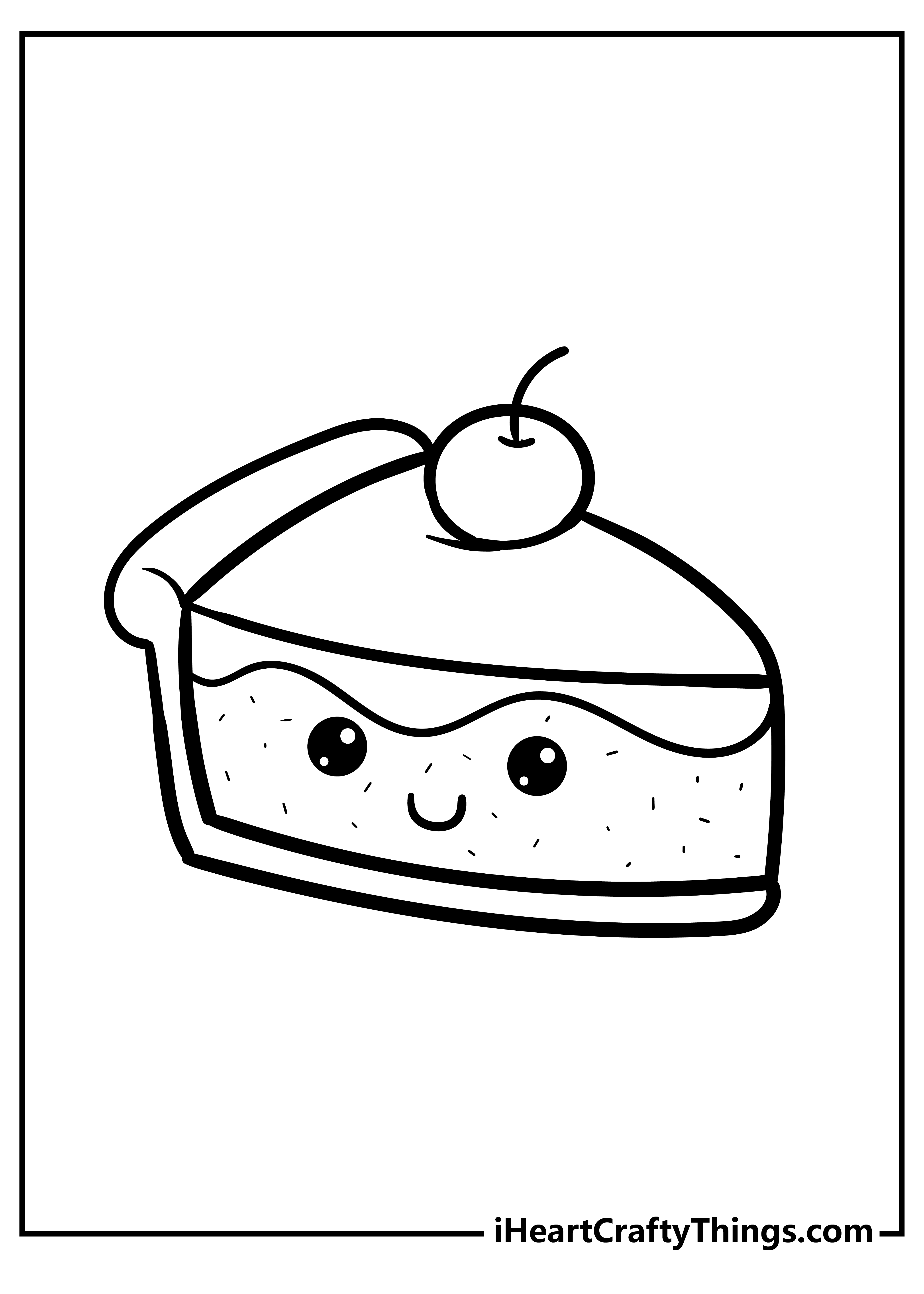 Now it's time for a super cool coloring treat with this adorable ice cream. There are three scoops of ice cream covered in sauce here, and there are also some other great details that you can color.
We would use as many bright colors as possible, and we also think that some acrylic paint would help to give the colors a creamier texture!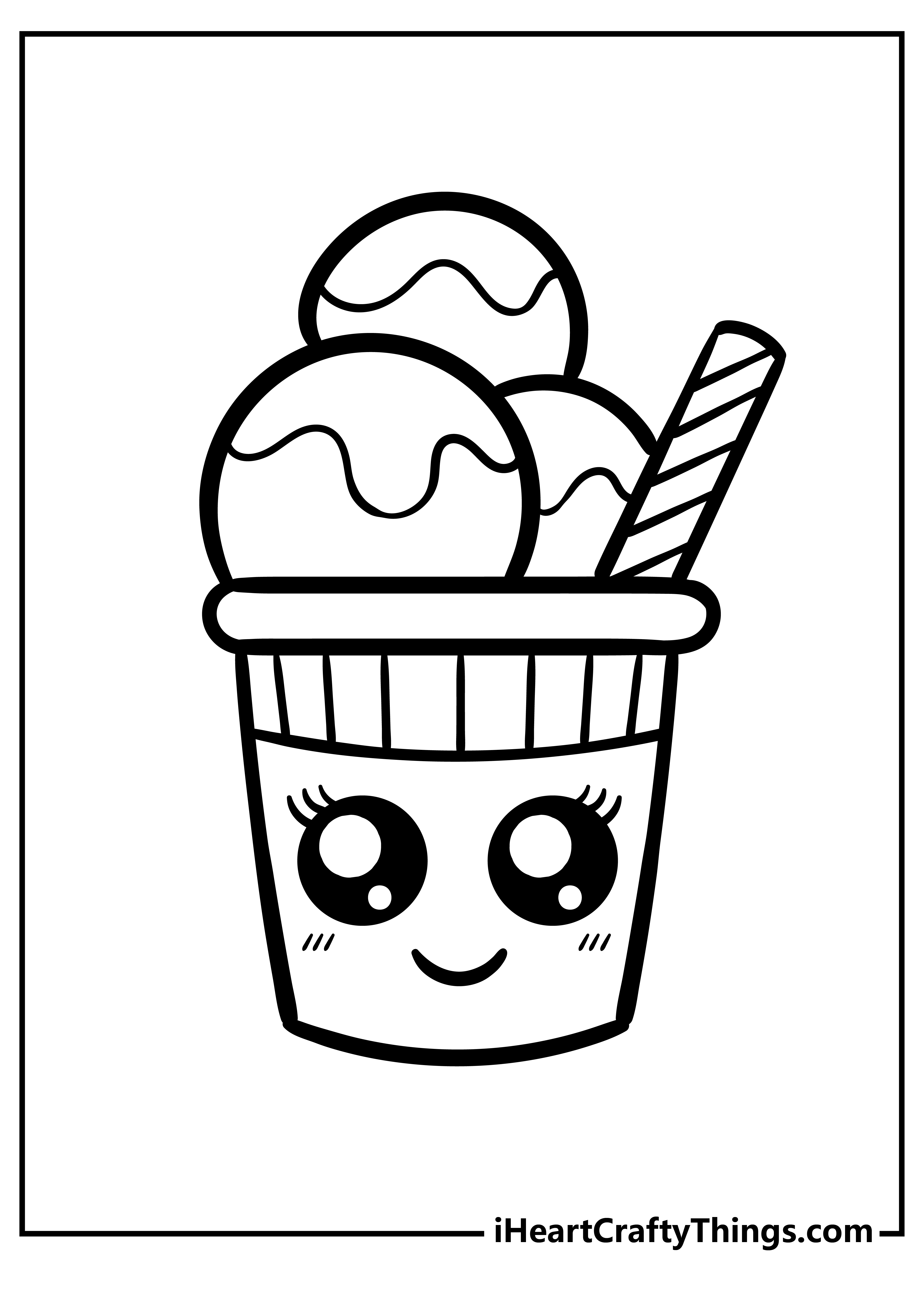 We have another ice cream featured on this page, but it is in the form of an ice cream cone this time. When coloring any of these pages, remember that you can also add some details of your own!
For example, you could draw some sprinkles or other toppings onto the ice cream to make it look even tastier.
What extra details would you add to this ice cream?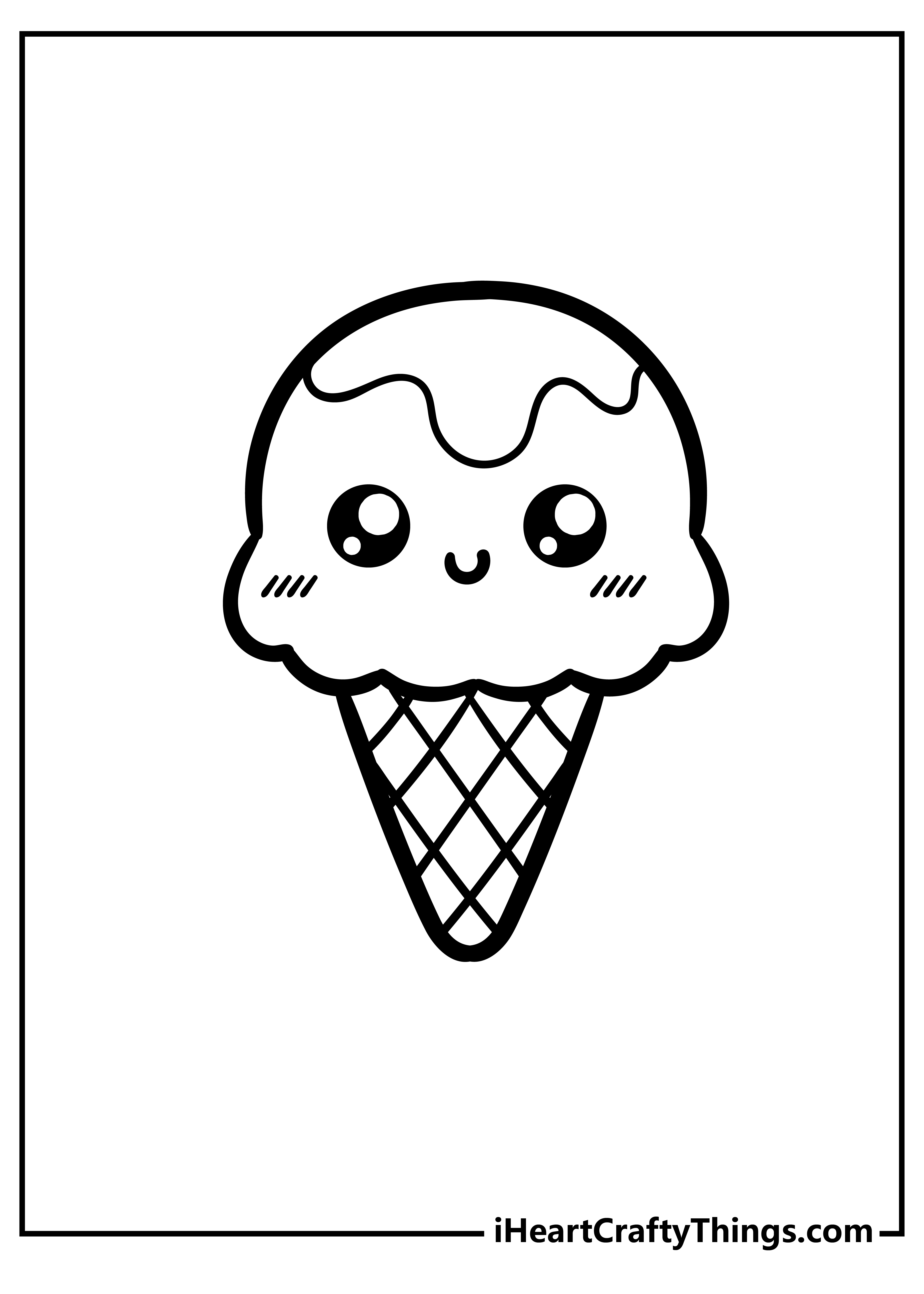 It would be hard to find someone who doesn't love pizza, and that's why we are featuring a slice of it here!
This seems to be a slice of pepperoni pizza, but it's also the type of image that you could add some extra topping details to in order to create your own perfect slice of pizza.
What toppings do you think it's missing?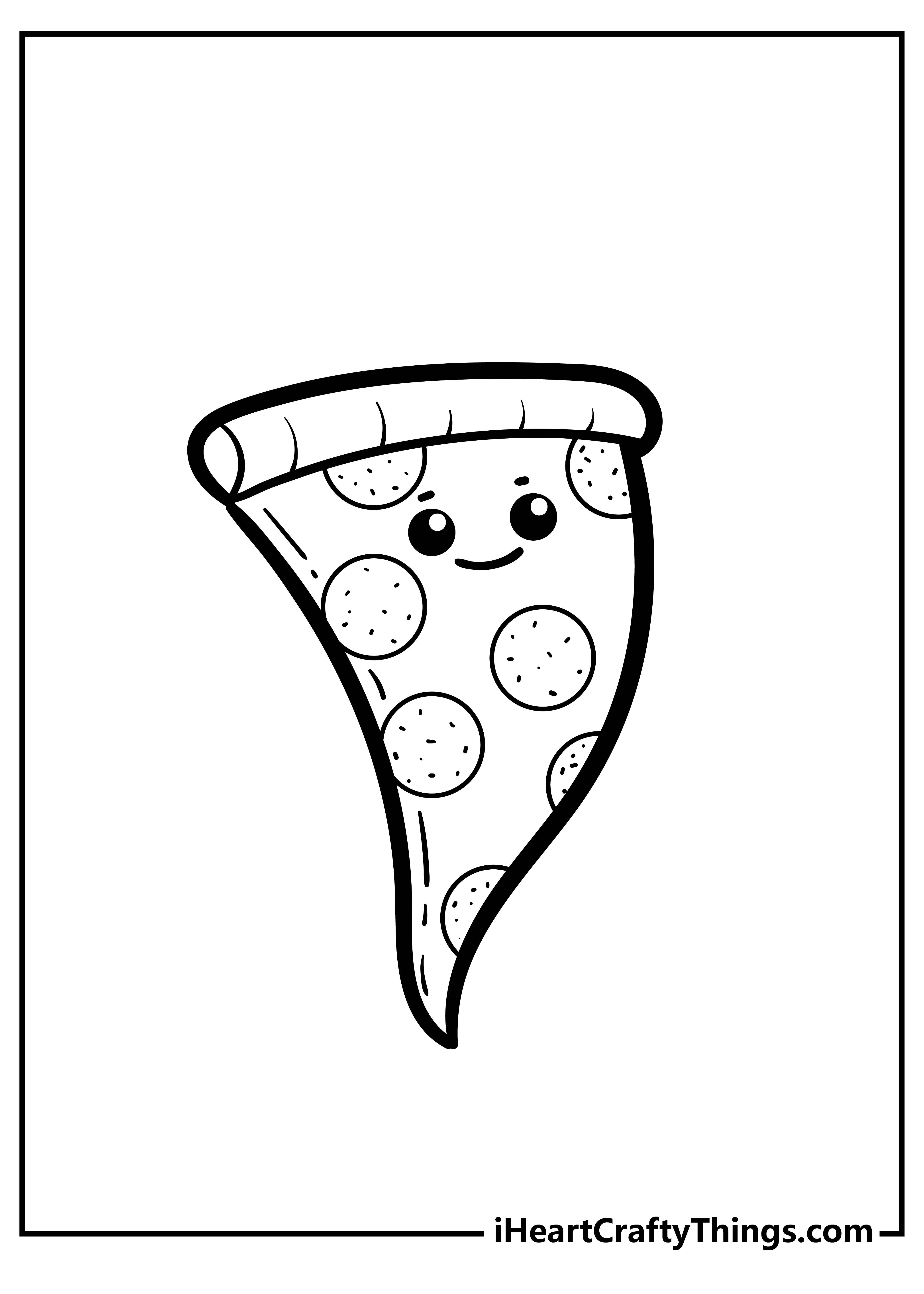 It's time for some outdoors fun, as this cute food coloring printable features a slice of watermelon!
When coloring this one, we would use some bright pinks done in colored pens and acrylic paints to create some vibrant, neon colors.
This is what we would do, but do you think you will go with a different approach?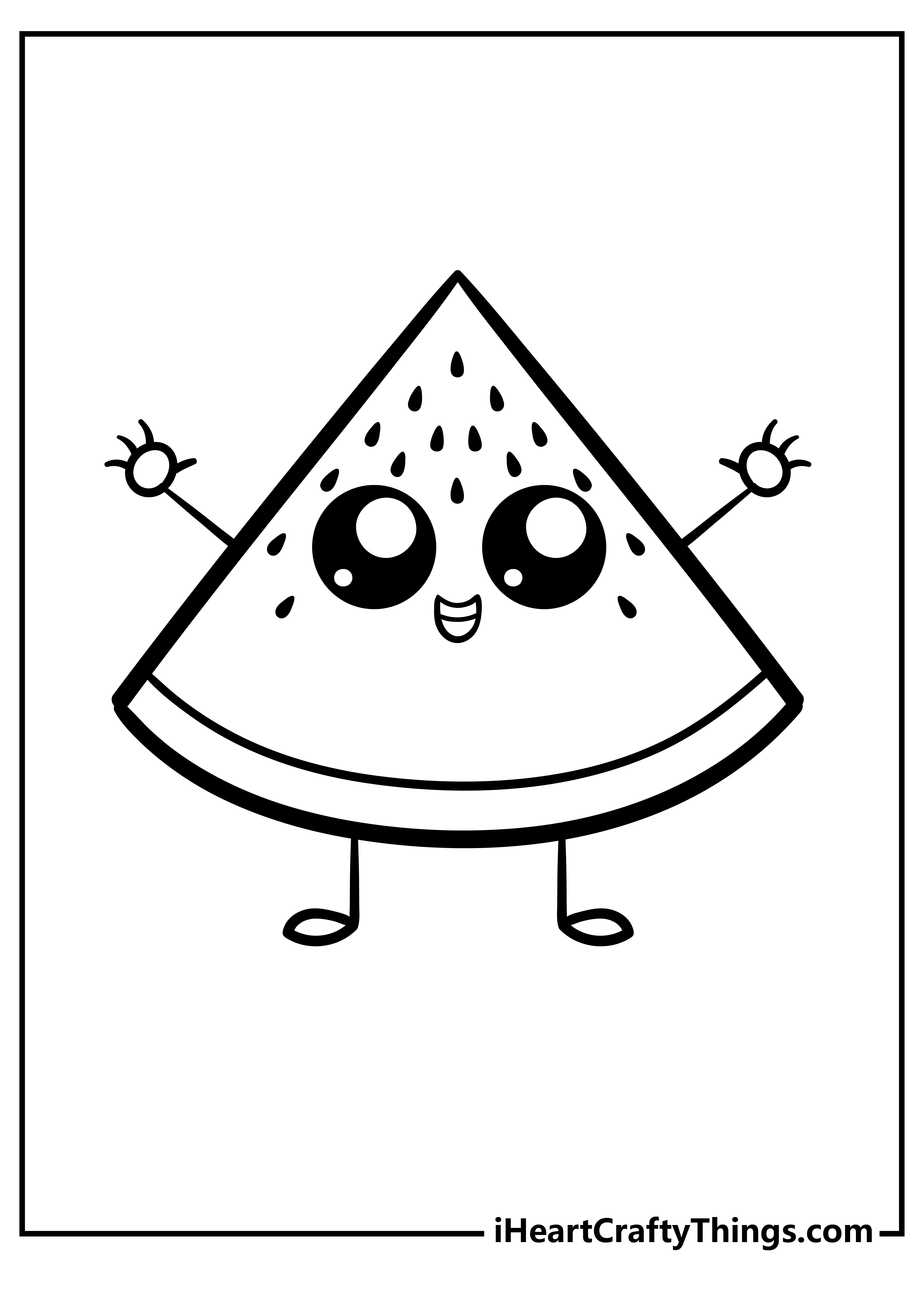 Next, we have a tasty smoothie for you to color in! For this one, it's another one where you could show off what your favorite type of smoothie is by using colors that correspond with that flavor.
Maybe you could use pink for strawberry or brown for chocolate! These are just two possibilities, but what other flavors can you think of?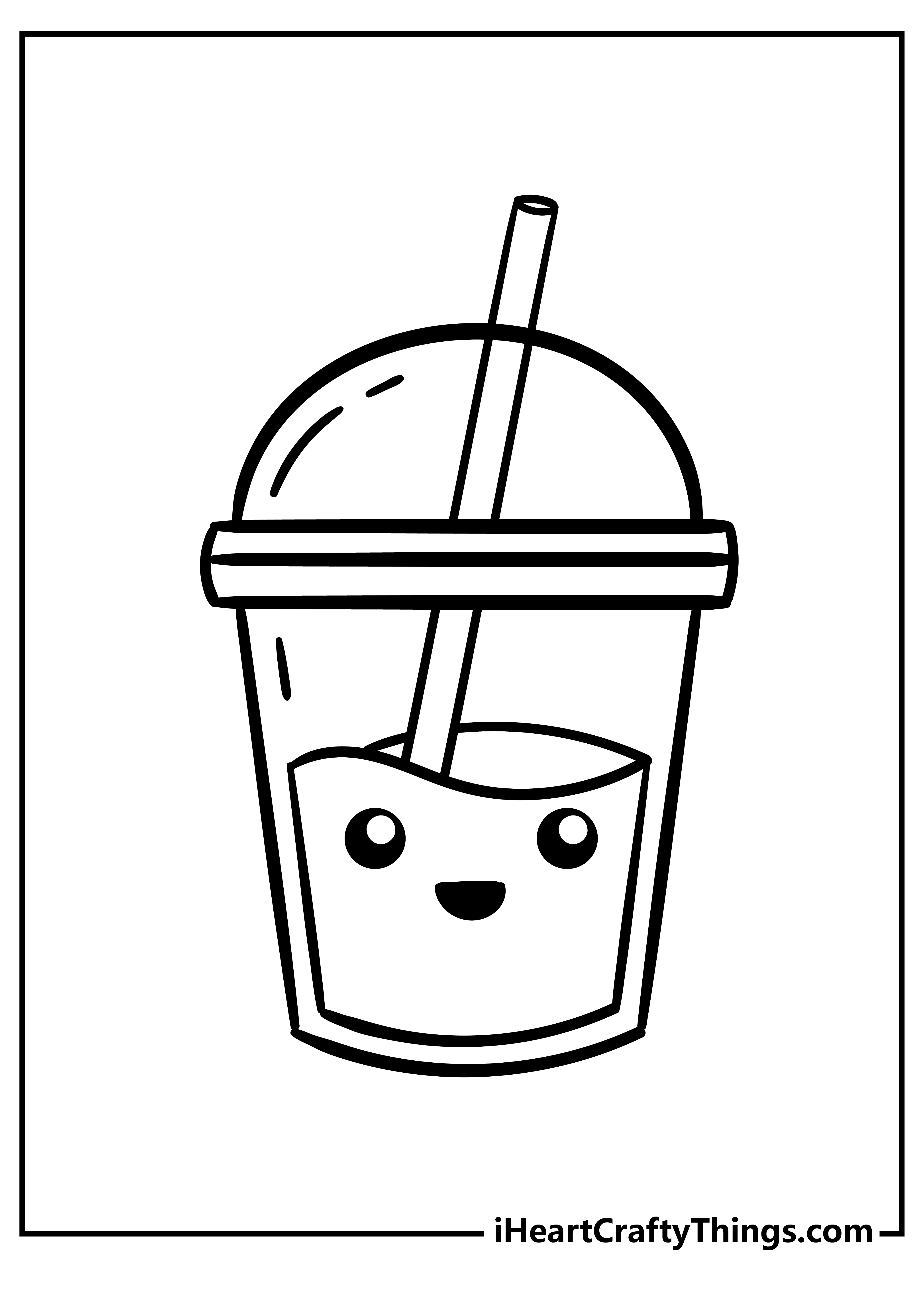 Let's keep things nice and healthy for this next image. In this picture, we have a tasty carrot that is looking adorable!
Using some bright and vibrant orange would look so great for this image if you want a more realistic look, but you could also create your very own carrot variation if you prefer something more stylistic.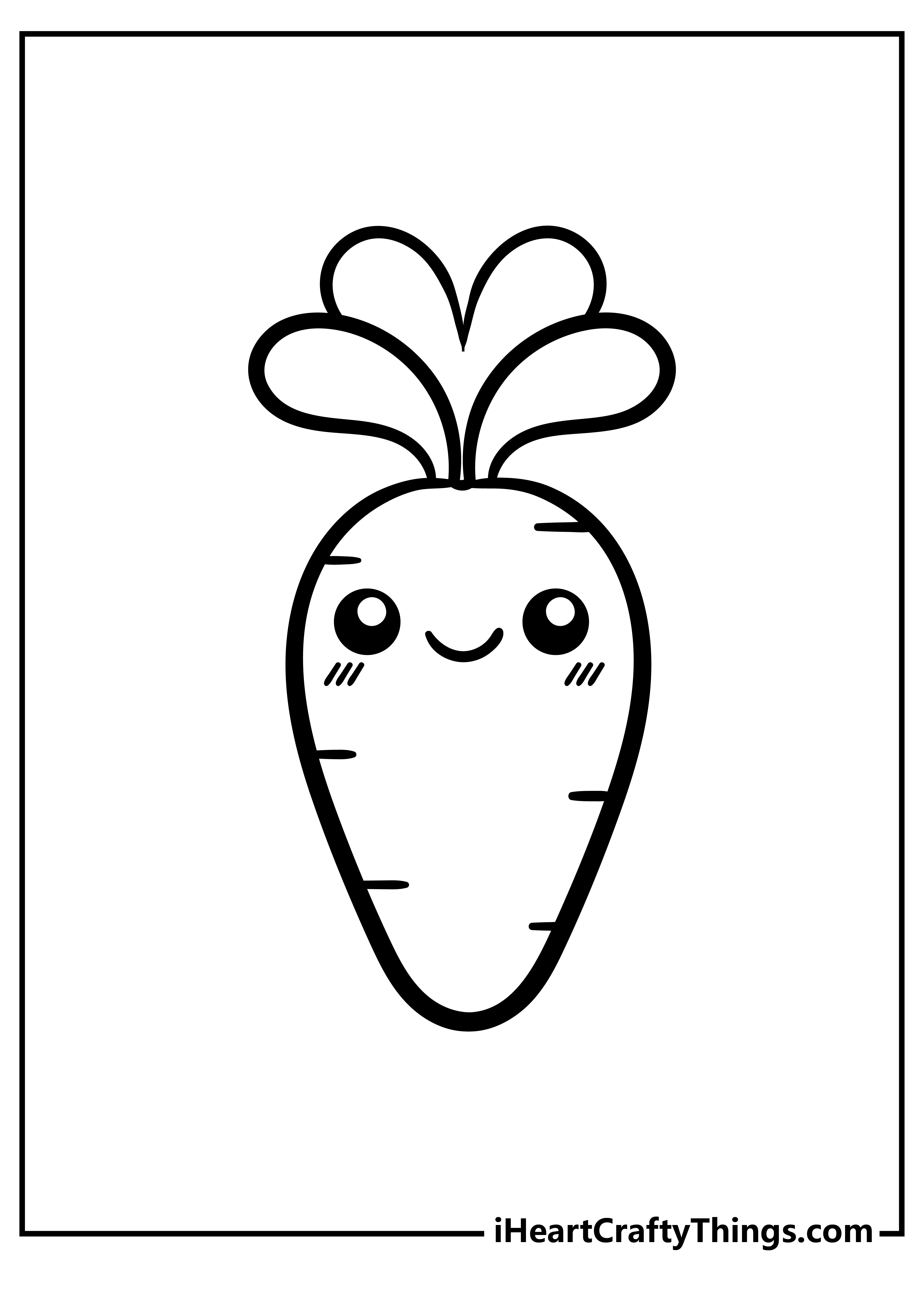 Next, we have another donut simply covered in sprinkles and icing for you to color!
The sprinkles are perfect for some subtle color details, and you could even incorporate some crafts such as beads and stickers to give the image of a donut an even more dynamic look.
What other creative crafts and mediums can you think of for this picture?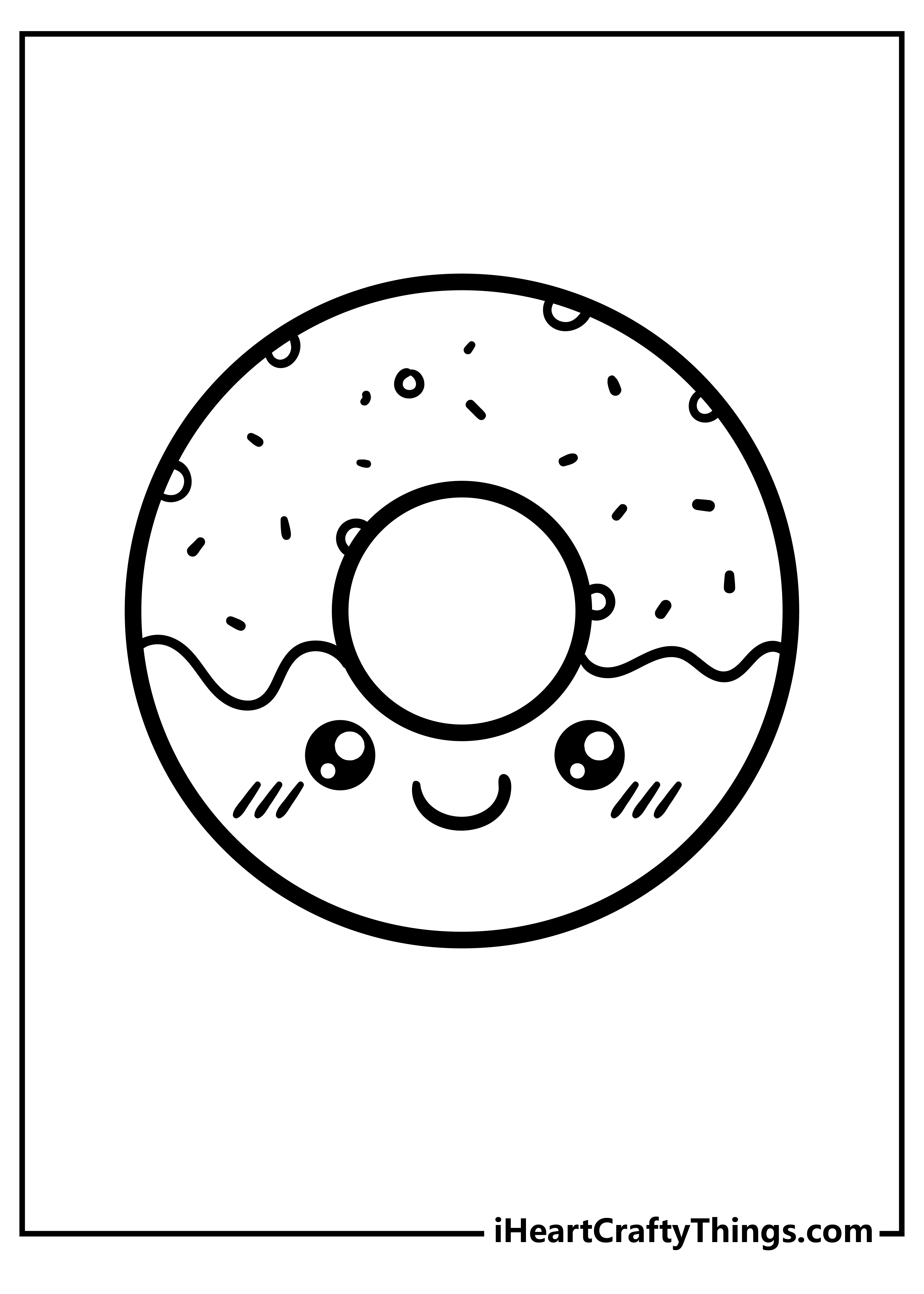 This has to be one of the cutest cupcakes we've seen, and that's saying something after working on this collection!
There are details such as the cup and the icing to color, and it's one we think would look great with a variety of different mediums mixed together to create a stunning picture.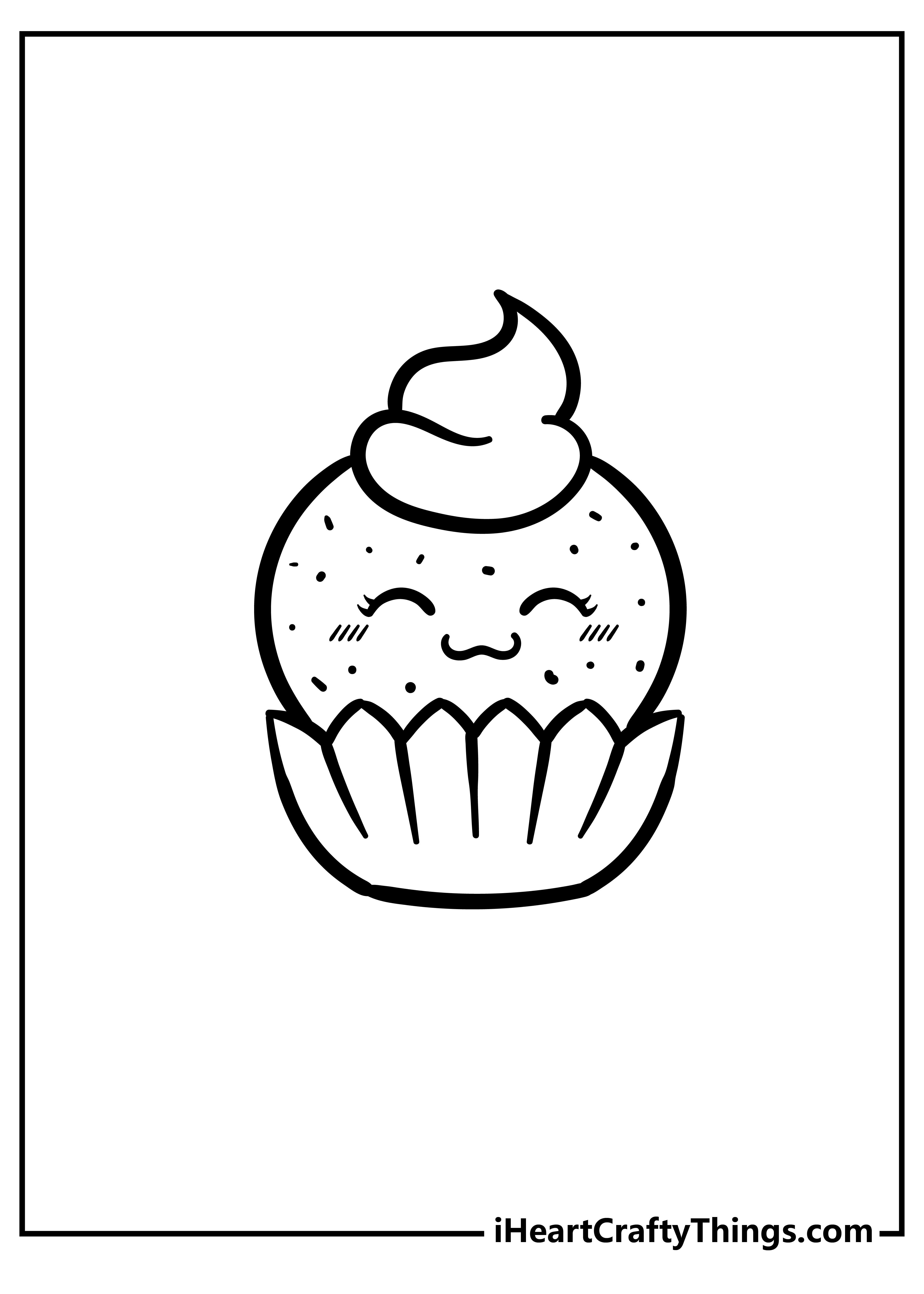 It's time to close out the collection with one more cute food coloring sheet with this cute slice of avocado.
For this picture, you have chances to use some lovely shades of browns and greens in order to create a sumptuous slice of avocado.
What colors and mediums are you going to use in order to finish off this collection?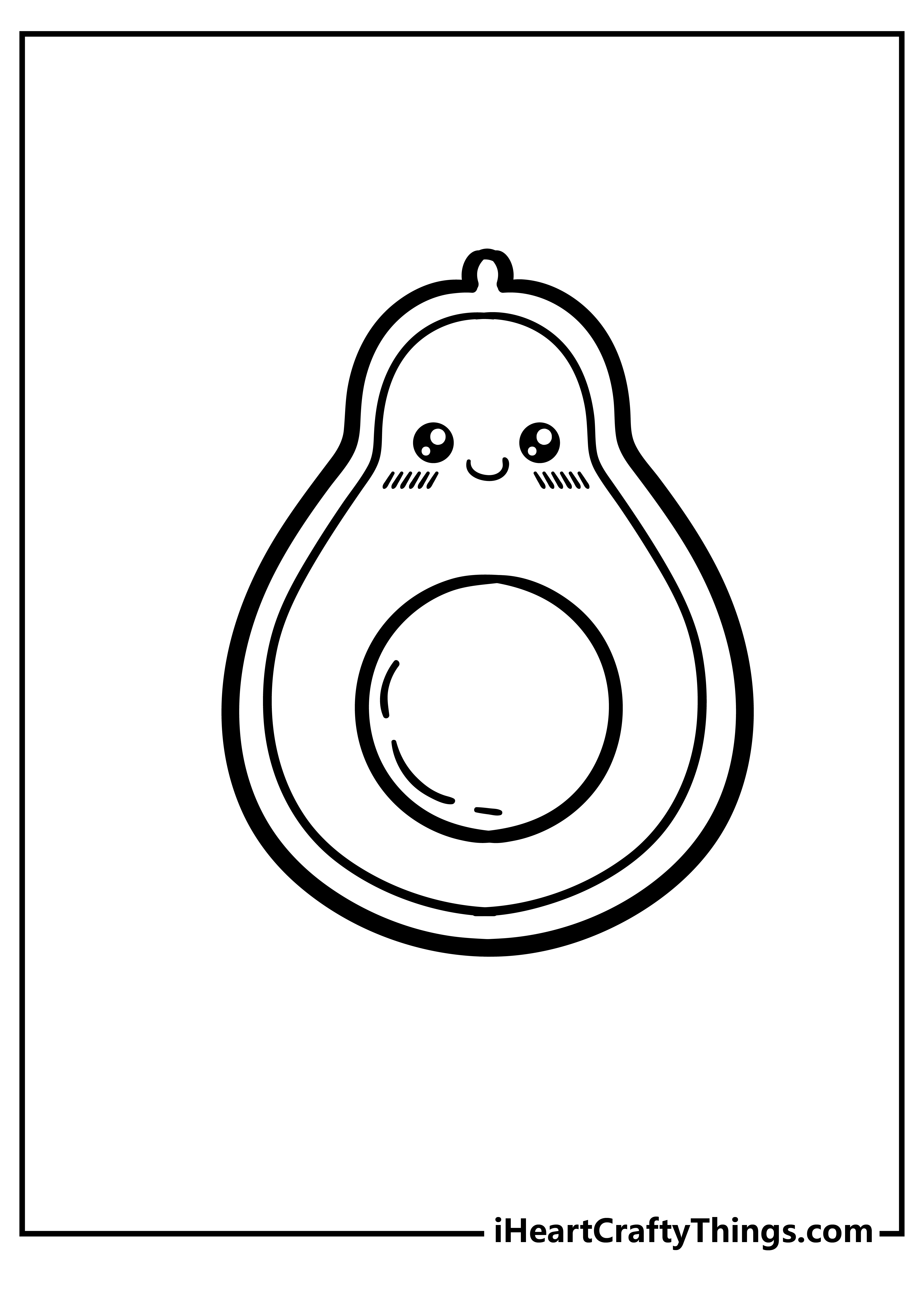 Cute Food Coloring Pages – Which will you choose?
That was an adorable and tasty collection of free cute food coloring pages that we just worked on!
We hope you had a wonderful time picking your favorite tasty treats from the collection to add some color magic to.
There are many other treats to enjoy on our website as well, so be sure to check out what we have for you soon!
You can also share your colorful culinary collection by sharing some of your finished pages on our Facebook and Pinterest pages for us to see.