I am soooooo excited today to be having my first Guest Post on I Heart Crafty Things. Let me introduce you to Holly from Little Bit of Life.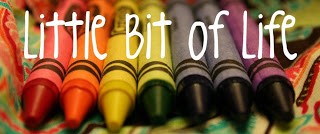 First of all, isn't her blog header the cutest? Holly is such a fun Mom! From her random weekend posts about their week to her craft
activities with her kids
, she has such a great blog to read. Holly is always encouraging her children to be creative and I love that about her! Let me share some of my favorites with you:
Rainbow Wind Catchers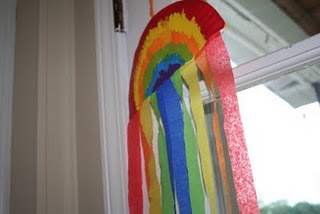 Mustache T-Shirt Craft (Love this picture of her boy!)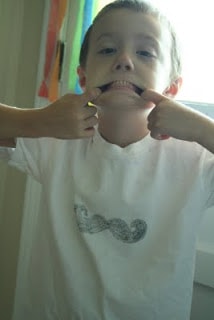 Self Portraits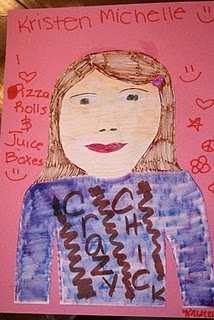 Without further adieu, here is Holly.
**************************************************
Hi Ya'll! I am Holly and I am so excited that Rachel asked me to share a craft here!
Craft time in our house is a BIG deal.
Three of our four kids are getting older (middle school and up) and I love that they are still enjoying craft time.
The boy (he is my 6 yr old son) came home from school with this book the other day.
Don't Let the Pigeon Drive the Bus
by Mo Willems
We read the story together, then the kids came up with their own ideas of what the pigeon shouldn't be driving!
Our craft is very simple as they just used water colors and oil pastels for their pictures.
Crafts that can be associated with story books are my favorite!
I hope ya'll will enjoy!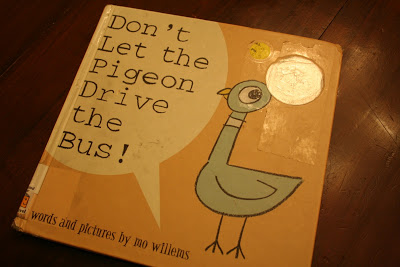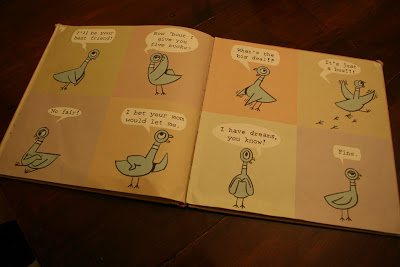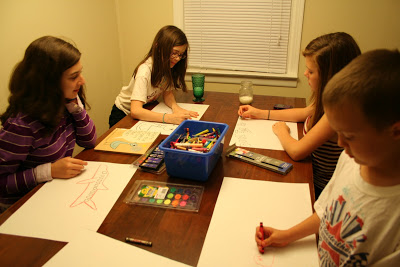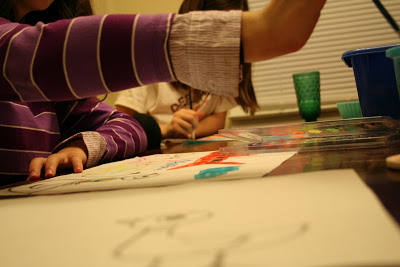 Hannah chose a bike!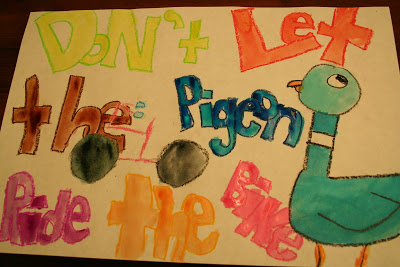 The Boy chose a helicopter. He wasn't in a colorful mood this time around! 😉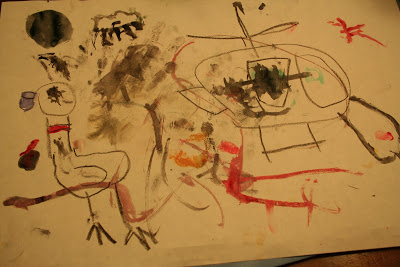 Summer chose an airplane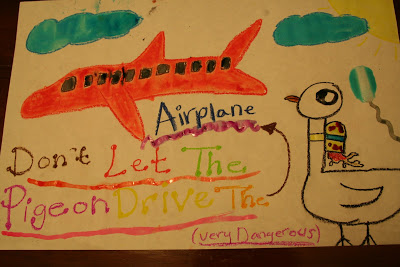 and Kristen chose a boat! She is in high school so either she loves to craft or she still does it for me! ha!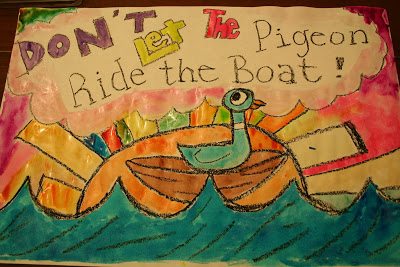 Again, thanks for letting me share, Rachel!
*****************************************************
Aren't her kids the best artists? I just love the look of the oil pastels and water colors together! Make sure you stop by Little Bit of Life to visit Holly!
Happy Crafting!!