On this page, you will find 15 all new Ben 10 coloring pages that are completely free to print and download.
There are many cool watches that you can own, but even the coolest watch in the world wouldn't be as great as the one that Ben 10 has.
His watch lets him transform into multiple alien superheroes, and who wouldn't want a feature like that?
This collection of free Ben 10 coloring pages for kids is here to help us get closer to feeling like we have such power on our wrists.
There are 15 awesome pages here featuring Ben and some of his transformations, and they are all free to enjoy.
So get ready to kick things into gear as we begin this incredible collection!
15 Brand New Ben 10 Coloring Pages – Free to Print and Color
This first Ben 10 coloring sheet that we have for you features the man himself, Ben! He is leaping into action here, and we get a great look at his watch the Omnitrix.
The background has been left blank here, and you could create all kinds of cool background settings by adding some extra details. What kind of setting can you think of?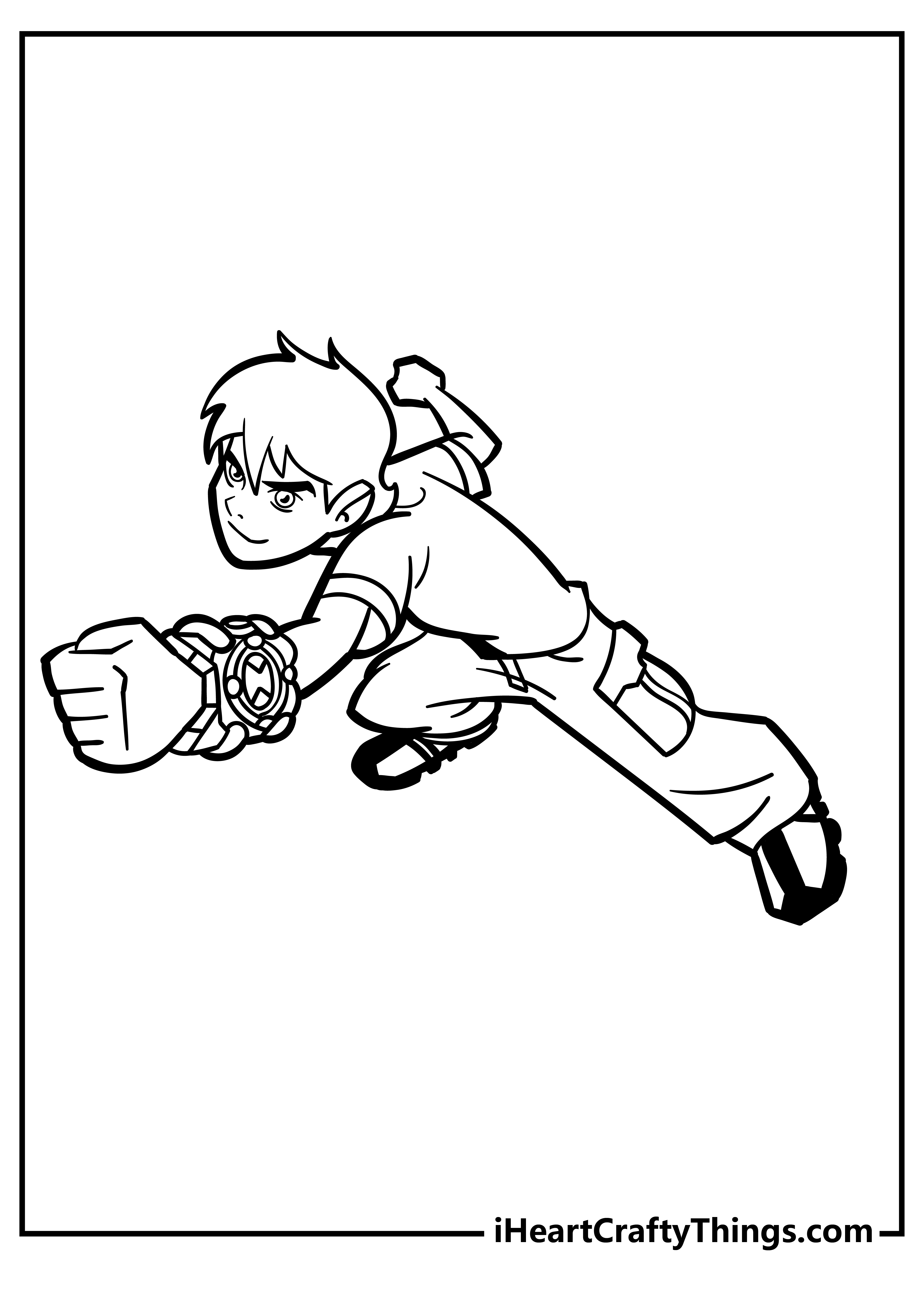 This second page features Ben 10 running towards the action again, but there are two major differences.
One, the angle is different, and two this is a younger incarnation of our hero. If you color both this and the previous one, will you use similar colors or give this one a unique look?
It will be great to see how you color these pages!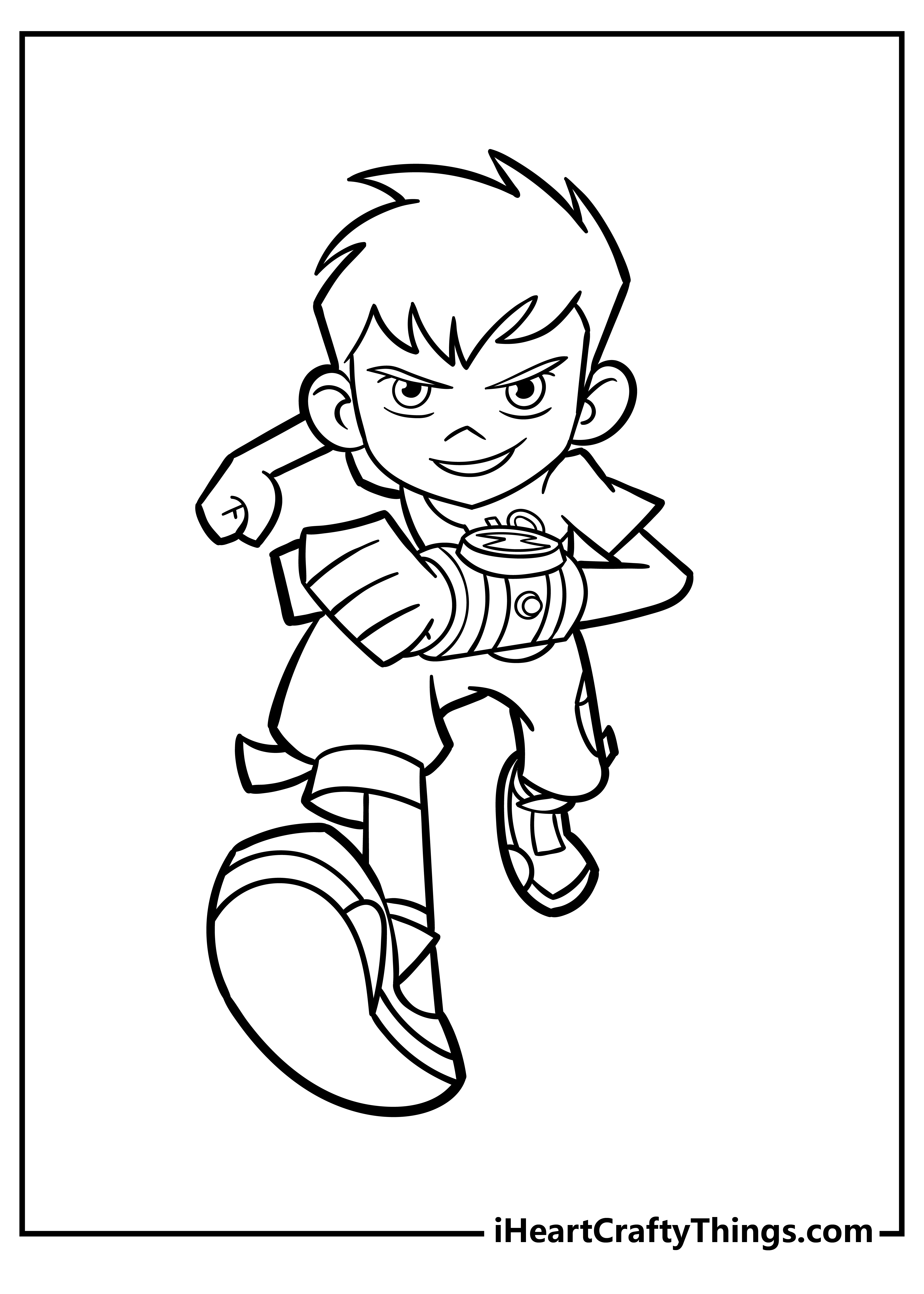 It's time to meet one of Ben 10's alien transformations, and the first one we have is Overflow.
This bulky alien is colored red with some blue highlights, and that makes him a really striking character to behold.
We would use some colored pens or markers to make the colors really bright, but there are so many colors and mediums you could use instead.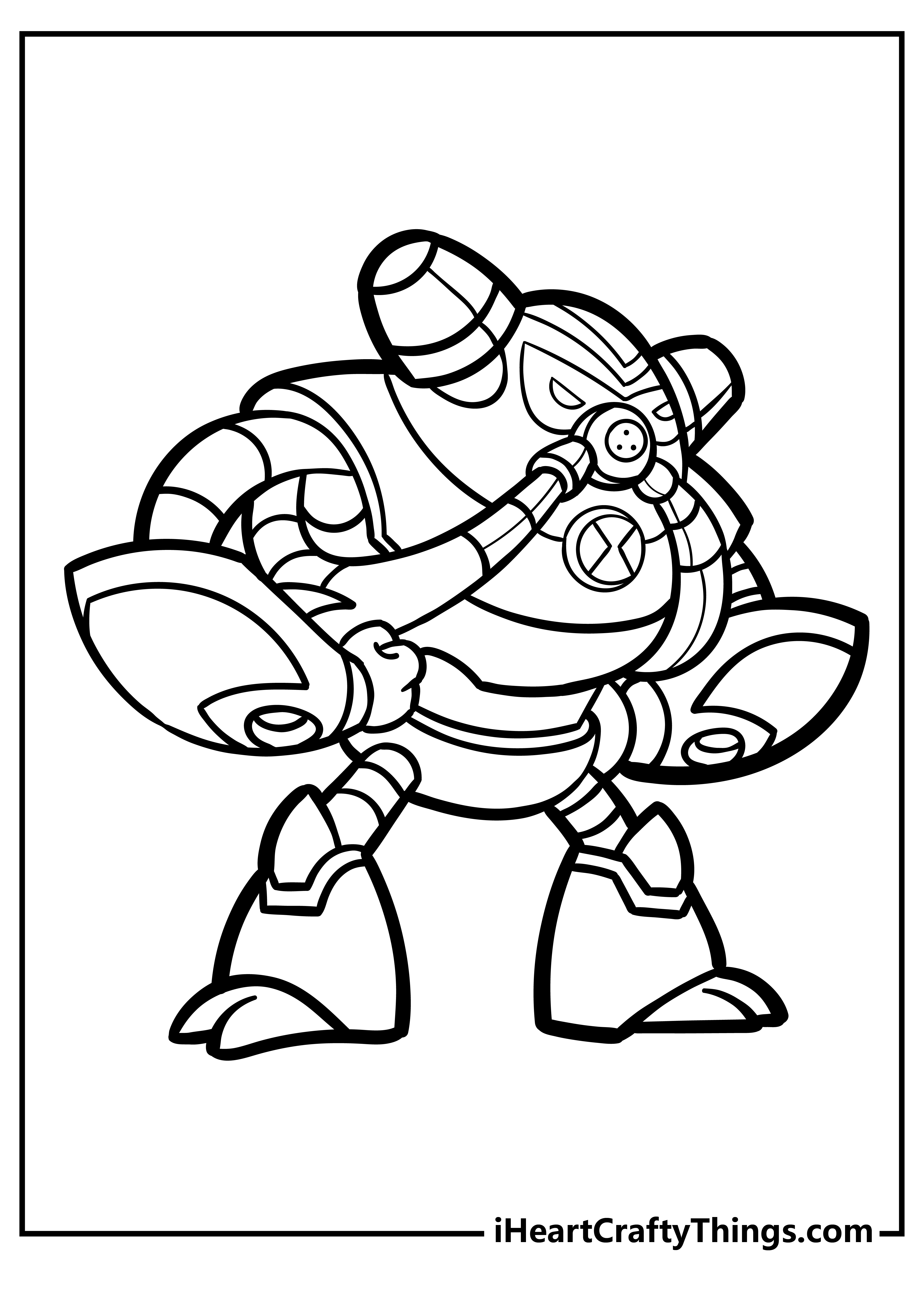 Four Arms is the next alien character we have for you, and you don't need to be a detective to figure out where he got that name from!
He is notable for his four arms, and he also has a red color scheme with a white and black outfit. This one will look awesome when you're finished with it, we're sure!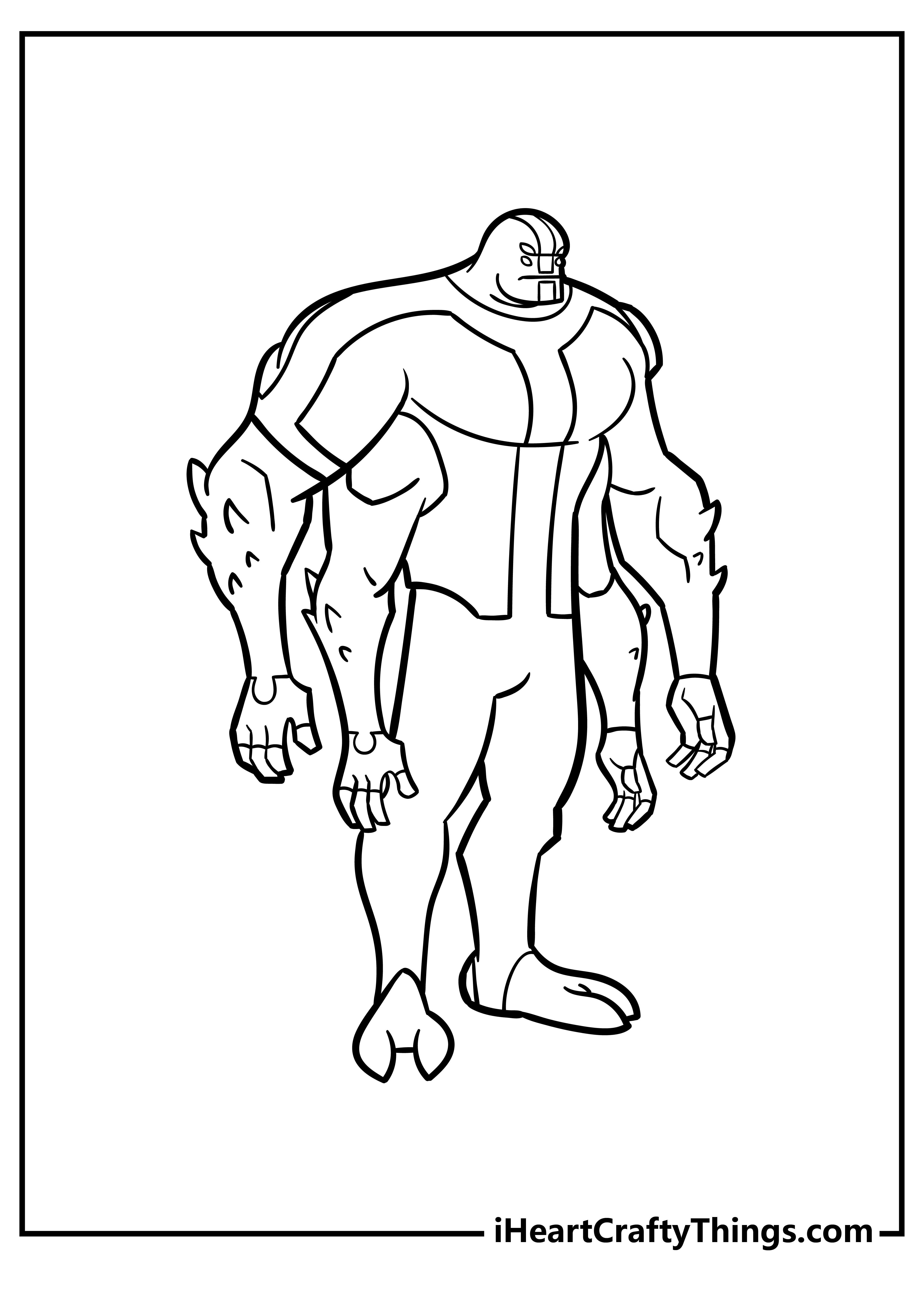 This fifth page in our collection of free Ben 10 coloring pages for kids features one of the weirdest looking Ben 10 aliens: Cannonbolt.
This character also has a primarily black and white color scheme for his outfit, but the big bulbous areas on his arm stand out with some bright greens.
Will you use his regular color scheme or try out something new for him?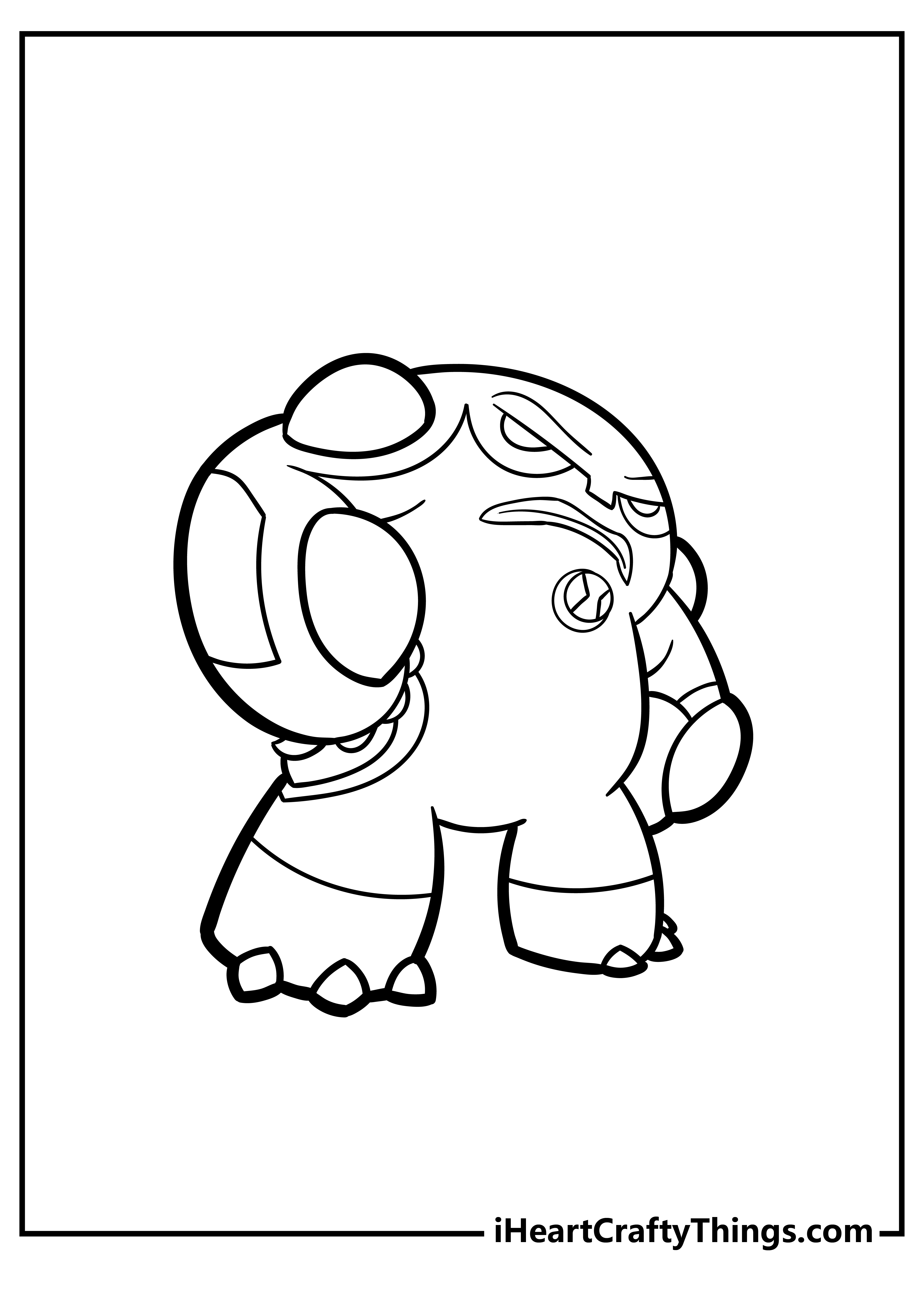 Ben 10 is back in his human form, and this is another version of him that is different from the previous ones.
This is the oldest we have seen him so far in the collection, and it is also the most detailed.
Once you have colored him in, this would be another awesome image to draw a background for, and you could create some incredible scenes!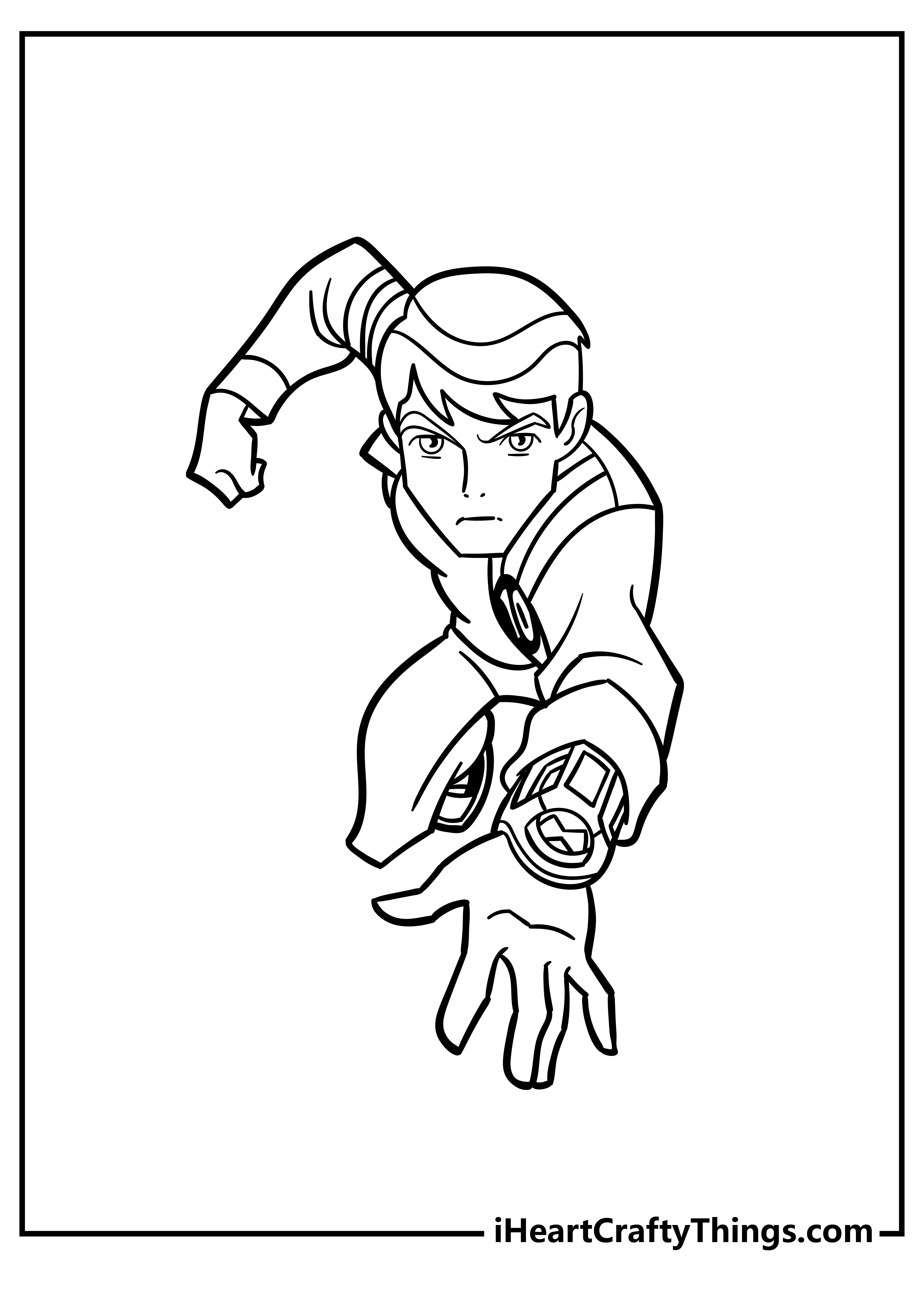 It's time to speed into coloring fun with the nimble XLR8! This alien can move at high speeds, and he has a more muted color scheme made up of light and dark blues.
This is definitely one cool-looking alien, and we know it will look even cooler when you're finished with it!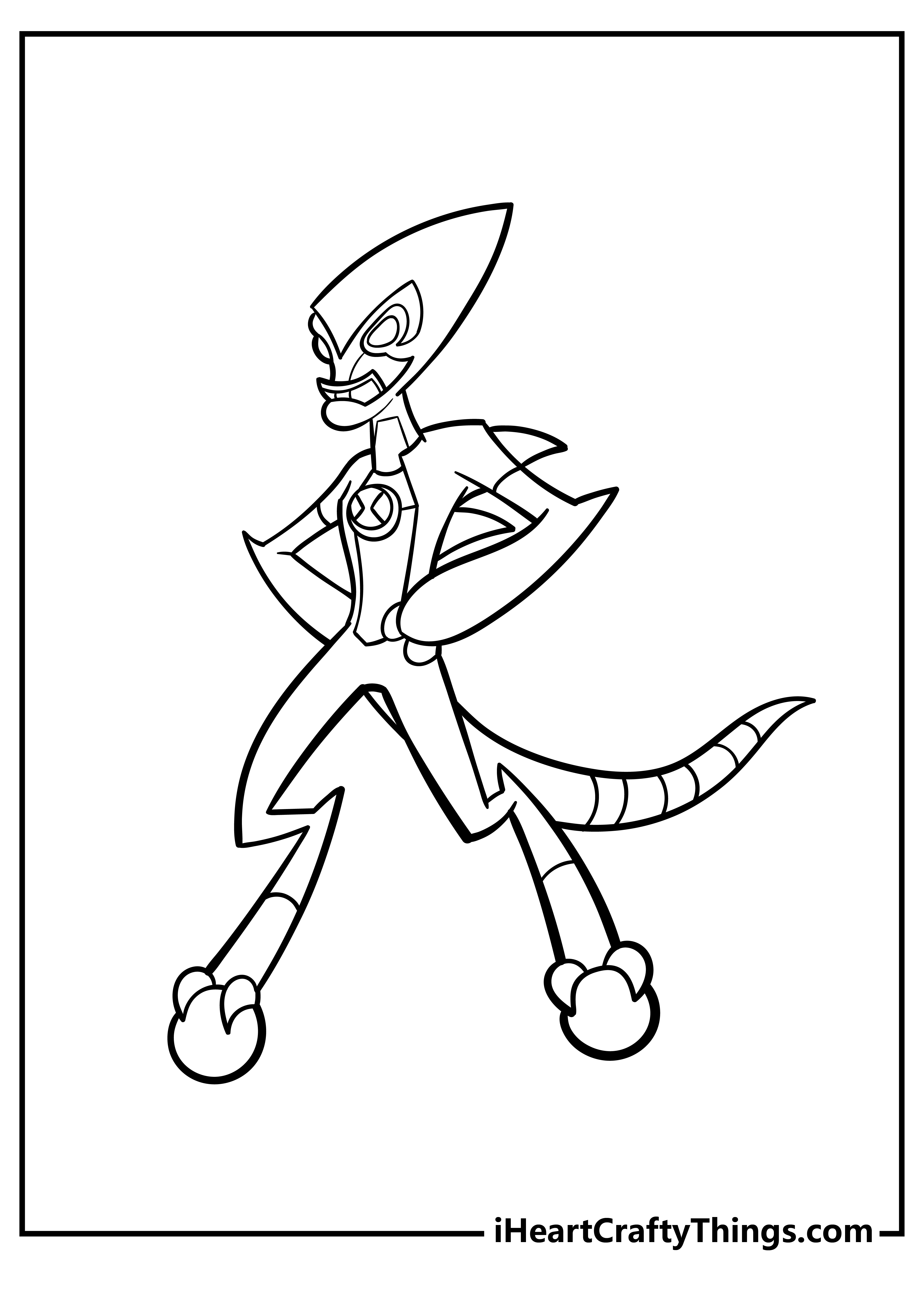 Grey Matter is the smallest hero that Ben can transform into, but he still definitely has his uses!
He has had a few different looks over the years, but he usually has grey skin with a green and black suit. He also has orange eyes, so this can be used to add some brighter color to the design.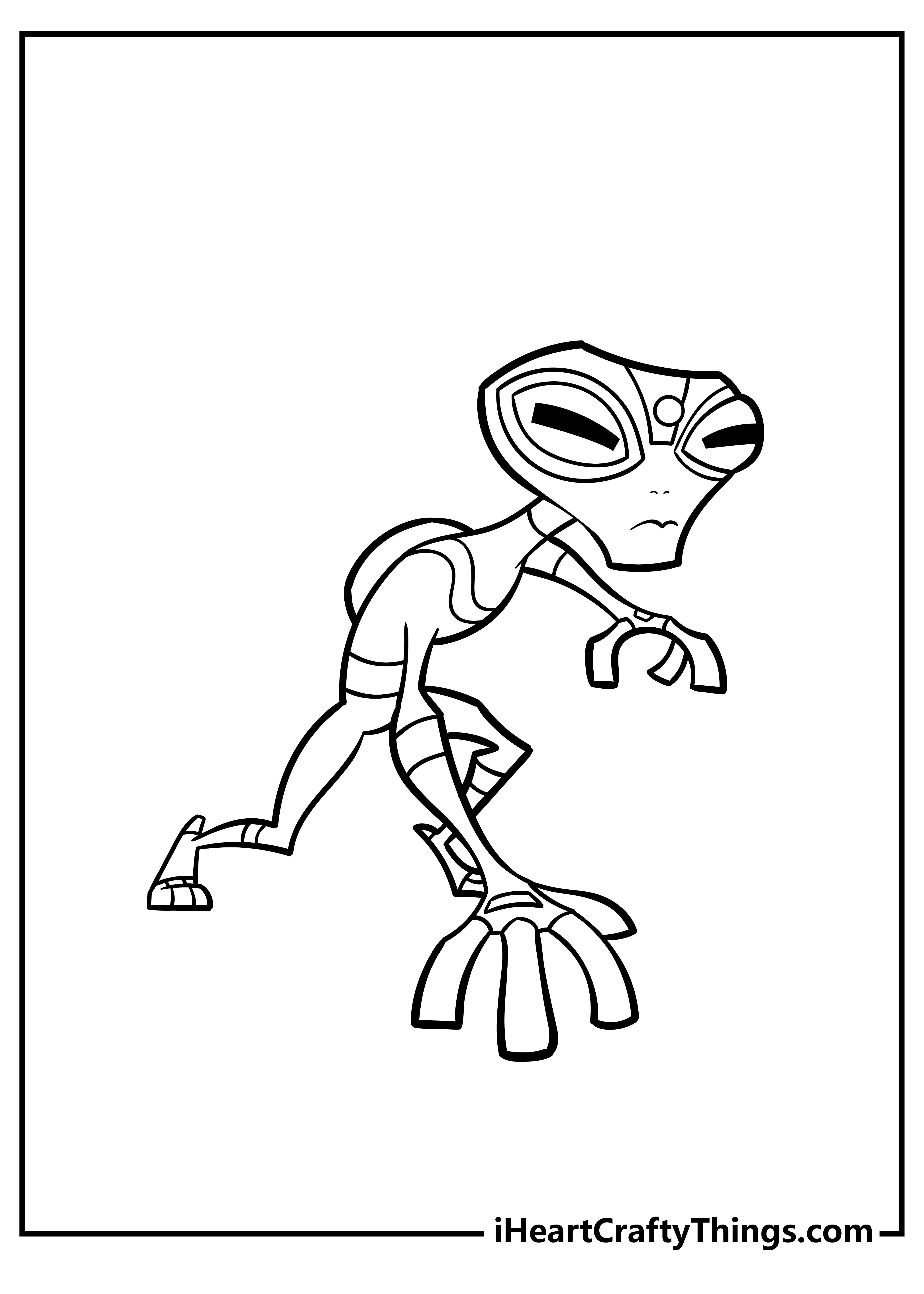 This ninth page features another version of the speedy XLR8. this time he is moving at high speeds, and his design is a bit different from his previous appearance.
If you want to make it look as though he is moving fast, you can use a flurry of colors in the background to create that illusion of movement.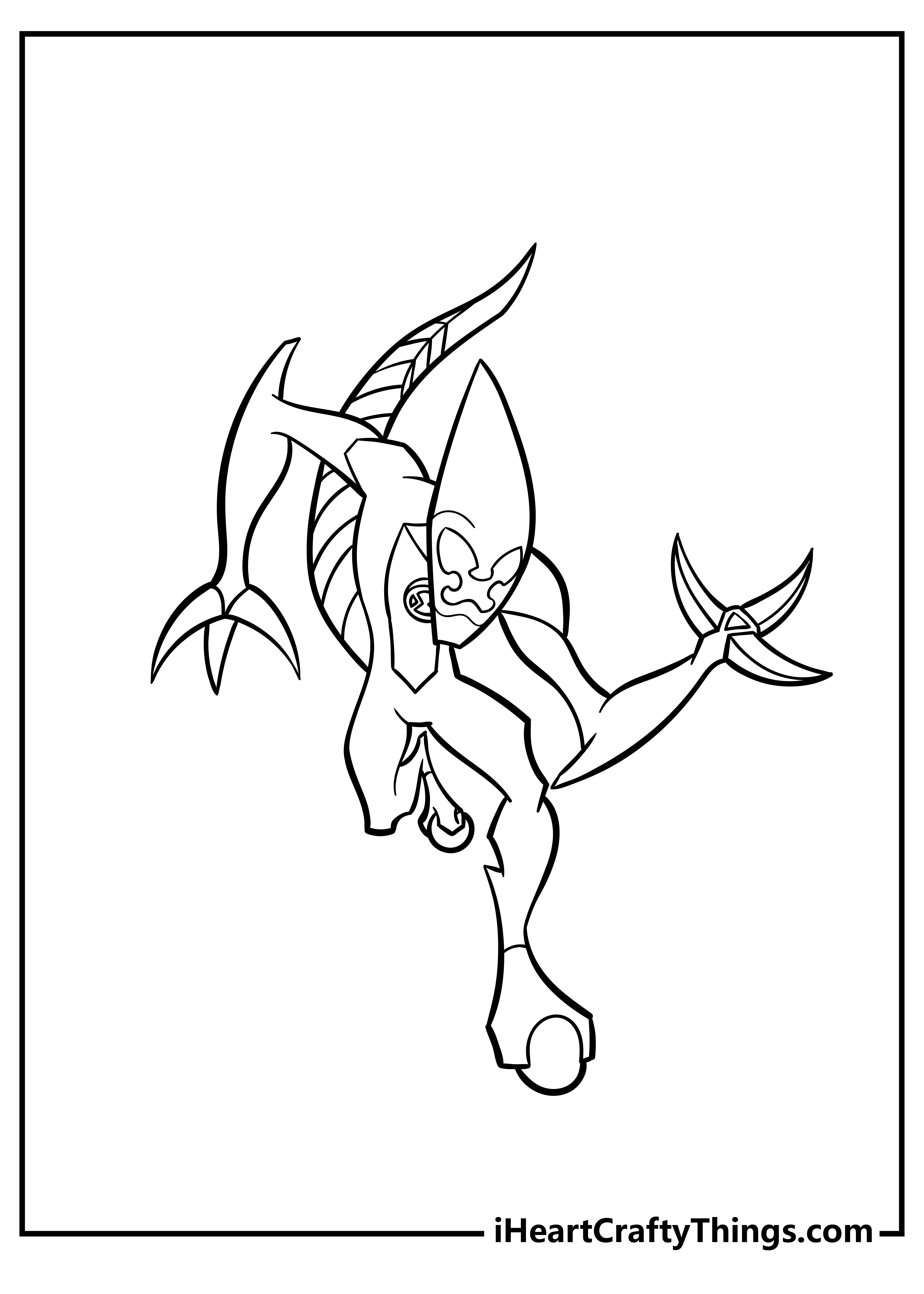 In this next Ben 10 coloring printable, we are meeting up with Diamondhead. He is another highly unusual alien hero, and his body is made up of a diamond-like substance.
His body is usually a light blue, while his suit is mostly black with yellow elements. You could go for this color scheme, but you could also make him look different if you prefer!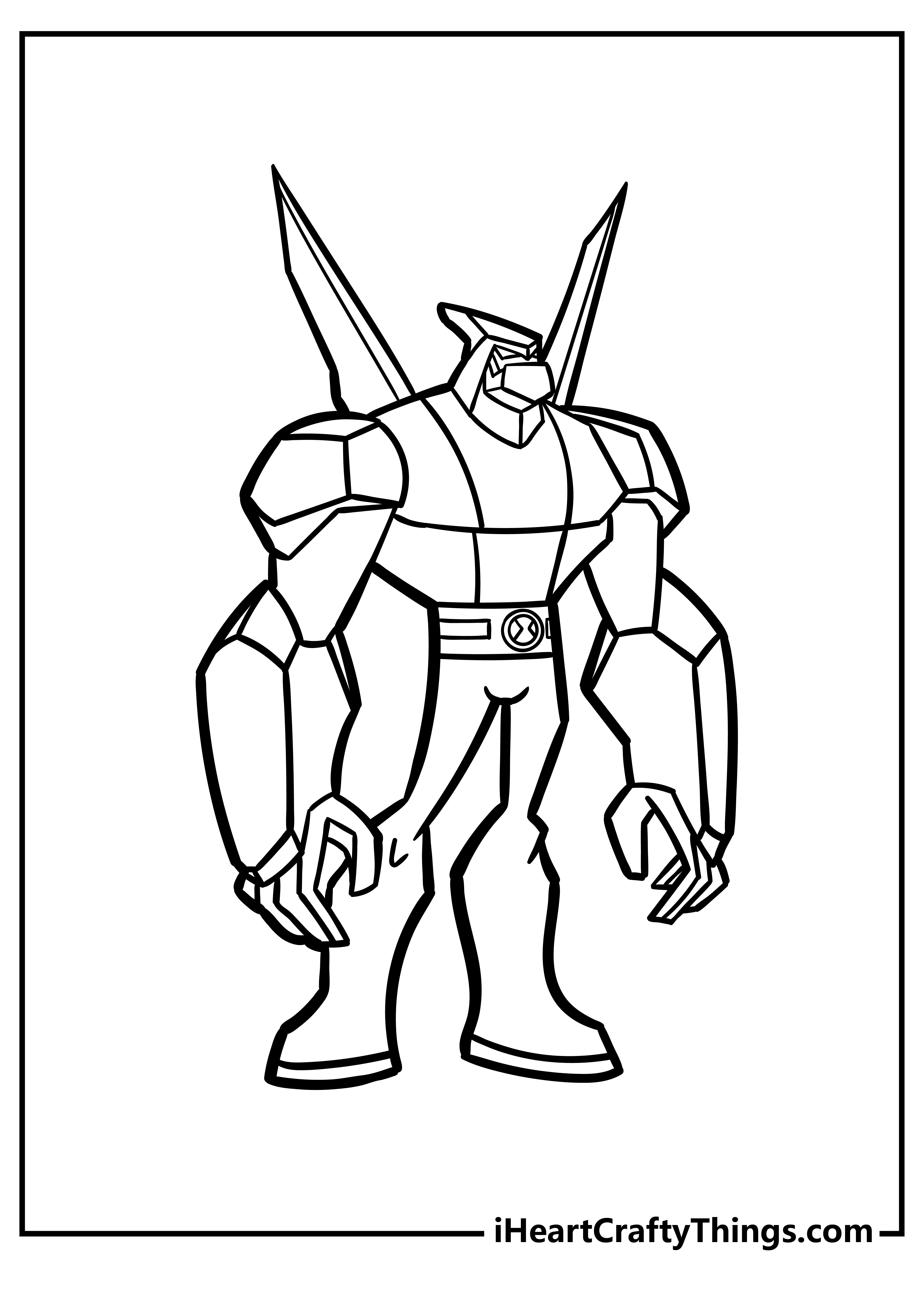 This strange-looking alien is known as Upgrade, and he is another of Ben's more unusual transformations.
He also has a really striking color scheme of blacks and bright greens, and these would look great if done with colored pens or markers. What else can you think of that could work for this image?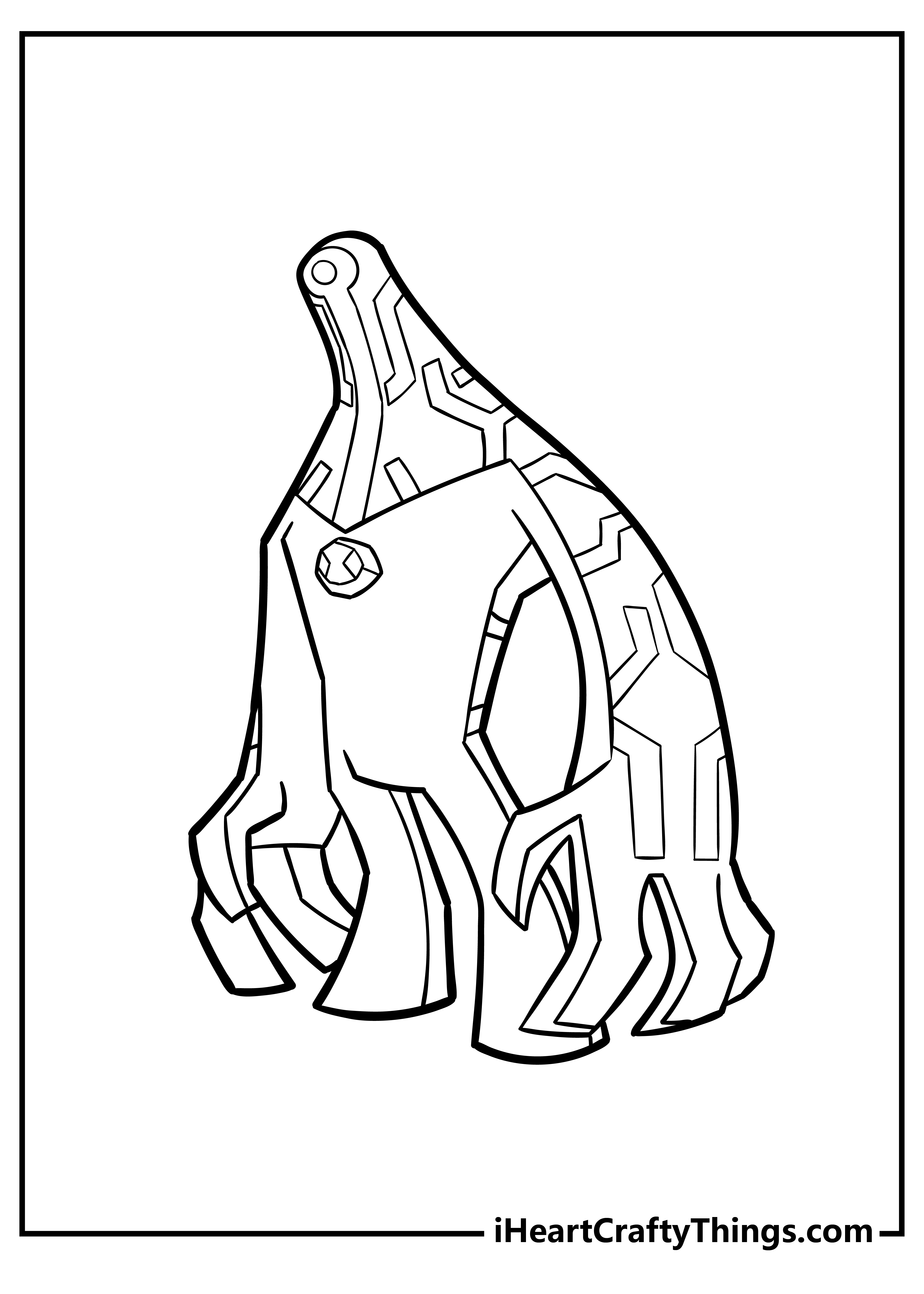 Heatblast is one of the most famous Ben 10 heroes, and it's easy to see why! He is definitely one of the coolest-looking of the heroes, and he stands out with his flaming head.
This would be a great one to use your brightest art tools on to portray the fiery reds, yellows and oranges of his outfit.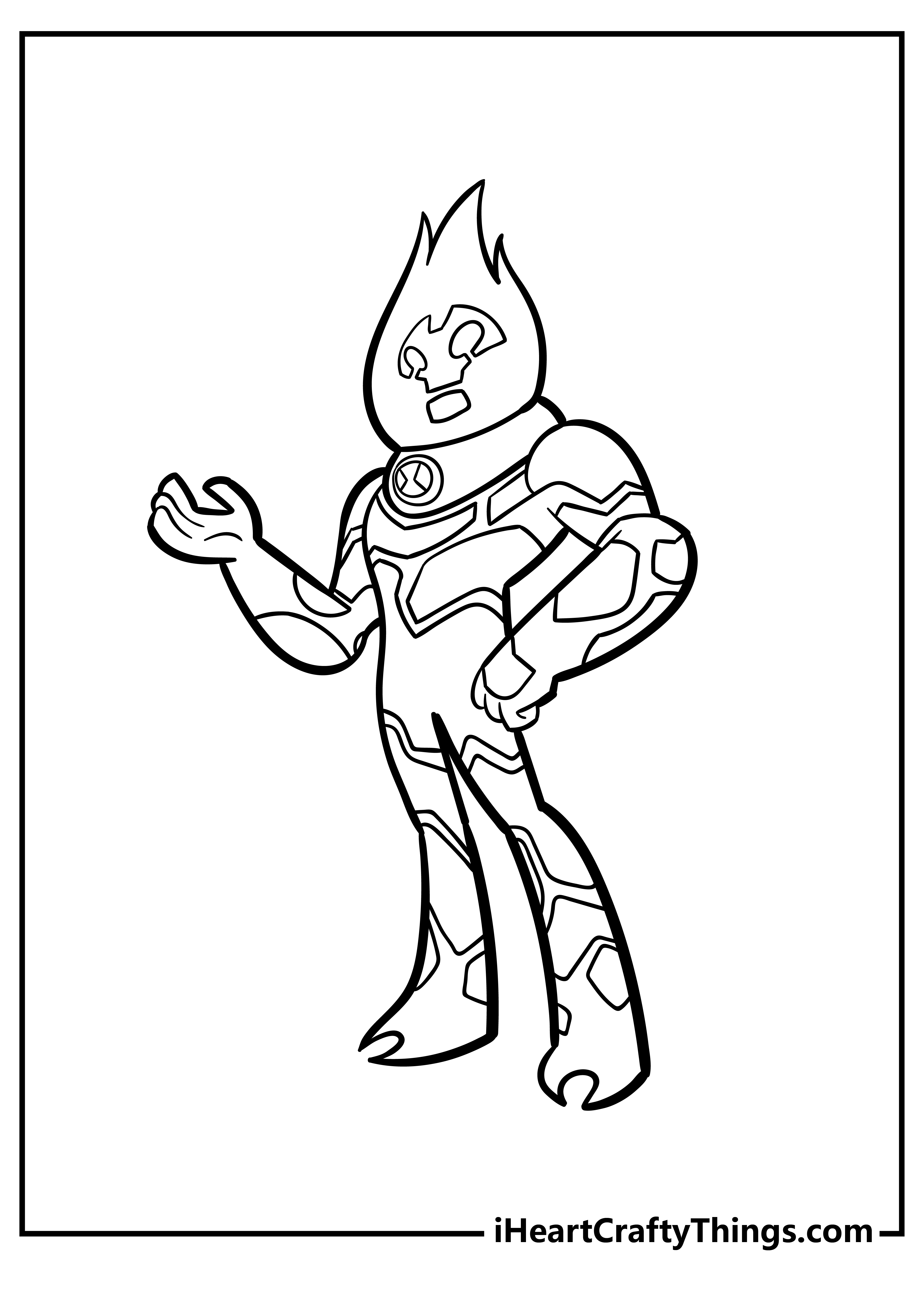 This next alien looks like a giant crab, and he is called Brainstorm. Brainstorm primarily has shades of brown for his body and limbs, and this is offset by some green and black highlights.
There are some great details to color here, and we know you will have an awesome time completing this one!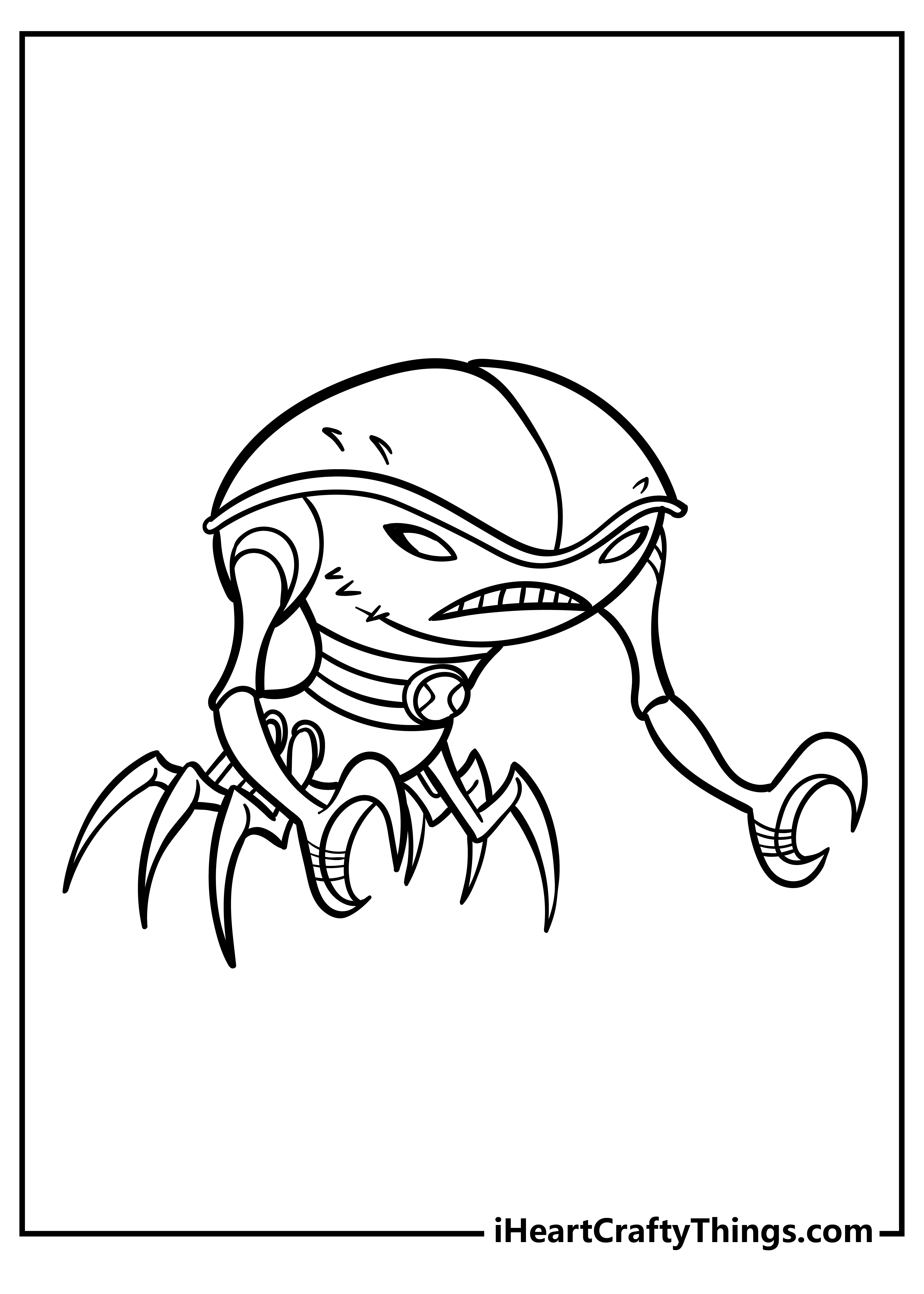 Next, we have the big and ferocious alien Wildmutt for you to color. This alien lives up to its name, as it resembles a big wild animal.
He is usually colored with an orange color scheme, and this bright appearance really makes him stand out.
We would use a paintbrush with lots of small strokes for this one, as it would create the appearance of fur.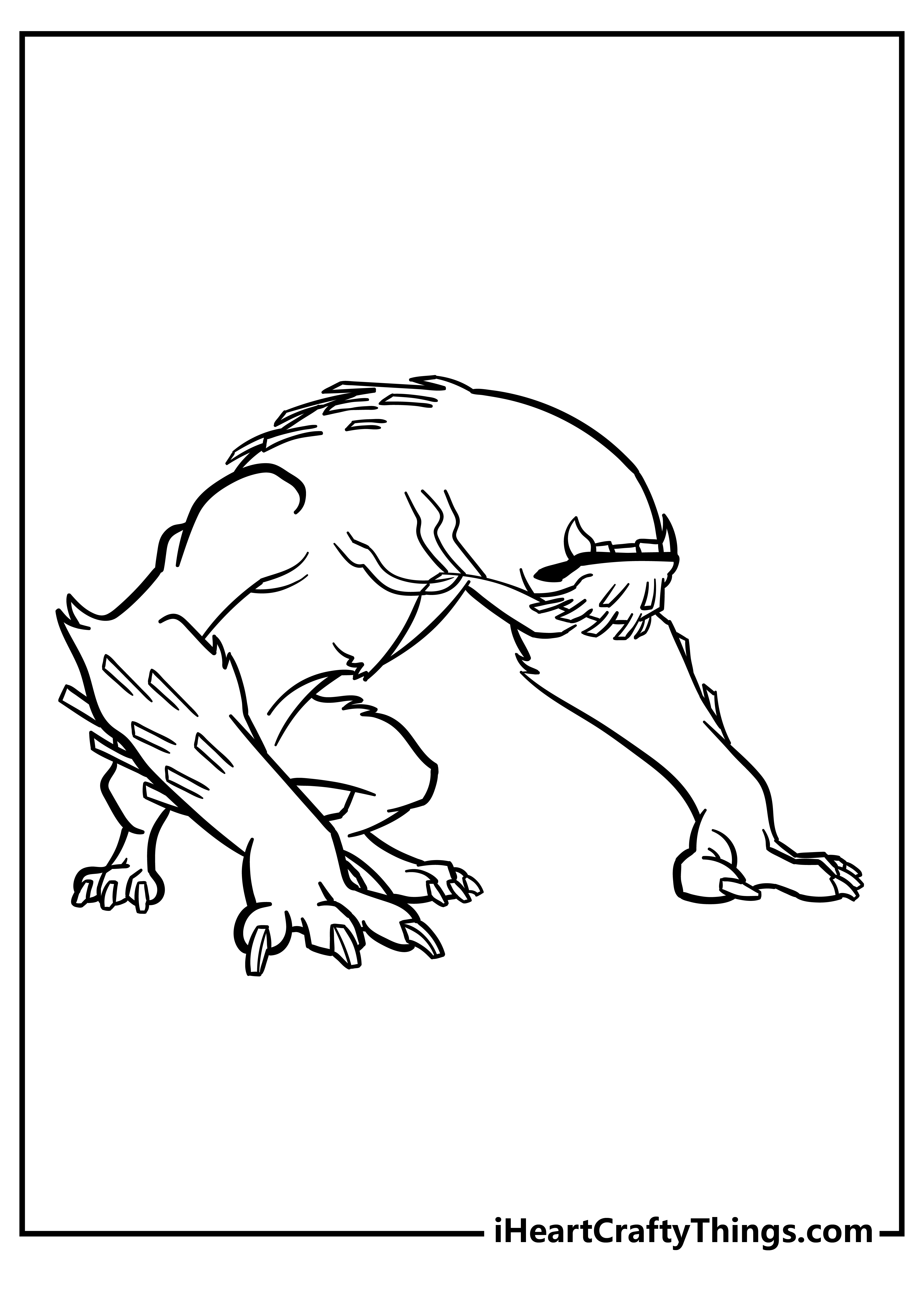 Echo Echo is a funny-looking alien, and he is also the final one we will cover in this collection of Ben 10 coloring sheets.
He has a really simple color scheme of greys with some details done in some bright greens to create some variety.
For this final page of the collection, will you try out some interesting colors and mediums to finish in style?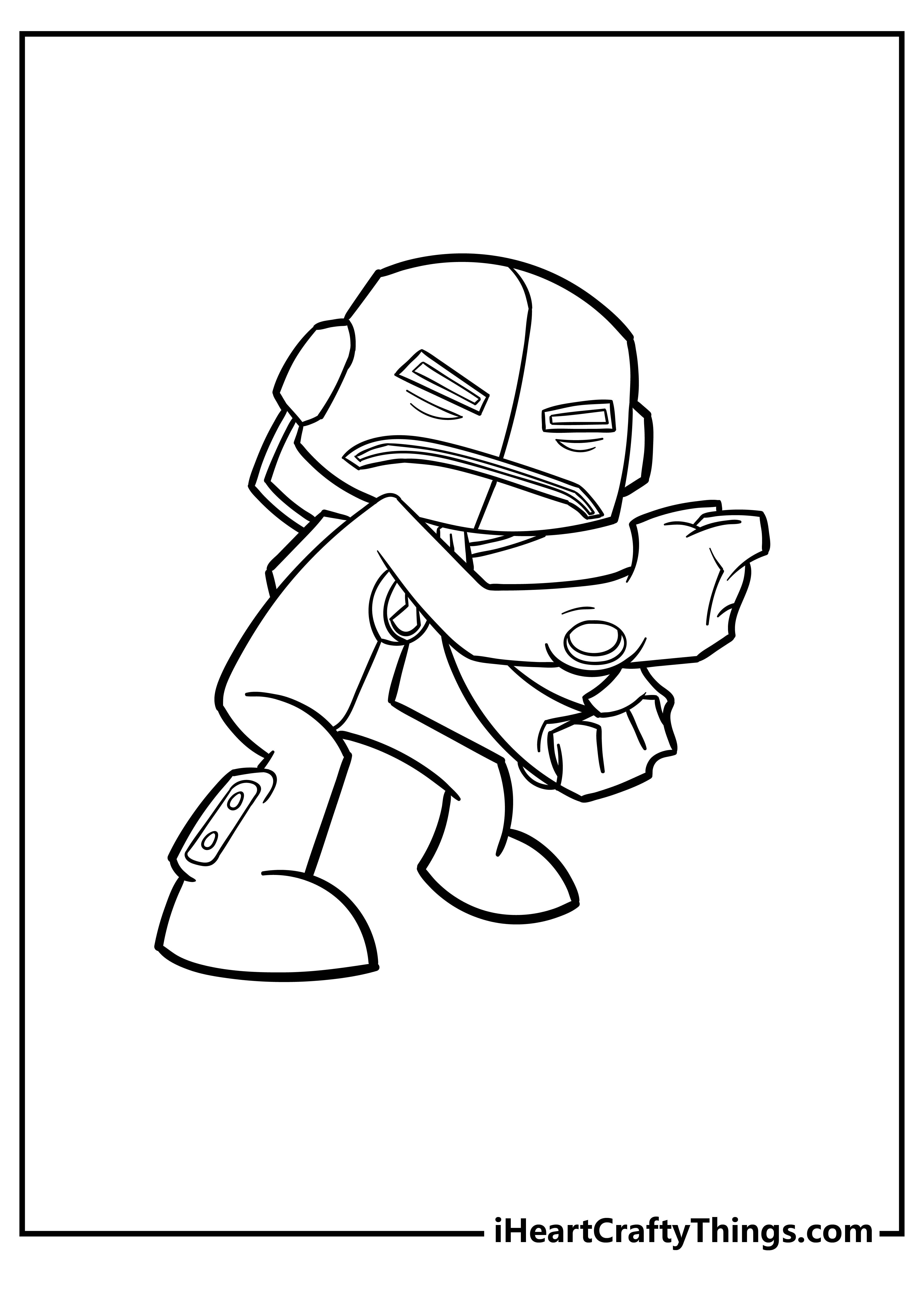 Ben 10 Coloring Pages – Which will you choose?
We really hope that you had as much fun with this collection of free Ben 10 coloring pages for kids as we did!
We tried to create a wide variety of the various aliens that he can transform into, as this allows you to use all sorts of amazing colors.
If you enjoyed this collection, there are some more awesome coloring page collections to enjoy on our website!
We also hope you will share some of your finished coloring pages on our Facebook and Pinterest pages for us to check out.