Winter is the perfect time to learn about cold climate animals like penguins. In fact, they are a favorite craft for us during the winter months, along with arctic animals.
They are super adorable in both real life and in craft form and it's amazing how many different types of crafting materials you can use to create them. Today we are featuring 10 incredibly cute penguin crafts that will leave you with a smile on your face and a desire to go make some cute penguins.
With such a big variety of materials to choose from like paper bags, cupcake liners, plastic spoons, a sock…and more, you are bound to fall in love with something here.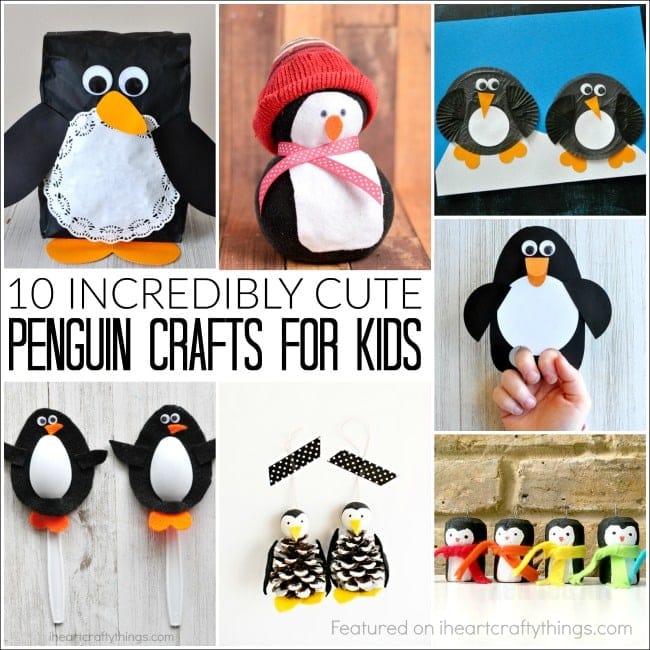 10 Incredibly Cute Penguin Crafts
Click on the links below to be taken to the original crafts and tutorials.
1. Super Cute Stuffed Paper Bag Penguin | I Heart Crafty Things
2. No-Sew Sock Penguin | Easy Peasy and Fun
3. Cupcake Liner Penguins | I Heart Crafty Things
4. DIY Penguin Puppets | Artsy Momma
5. Plastic Spoon Penguin Puppets | I Heart Crafty Things
6. Pine Cone Penguin Craft | Hello Wonderful
7. Darling Cork Penguin Craft | Red Ted Art
8. Giant Craft Stick Macaroni Penguin Craft | Fireflies and Mud Pies
9. Simple Paper Bag Penguin Craft | The Resourceful Mama (not pictured)
10. Foam Cup Royal Penguin Craft | I Heart Crafty Things (not pictured)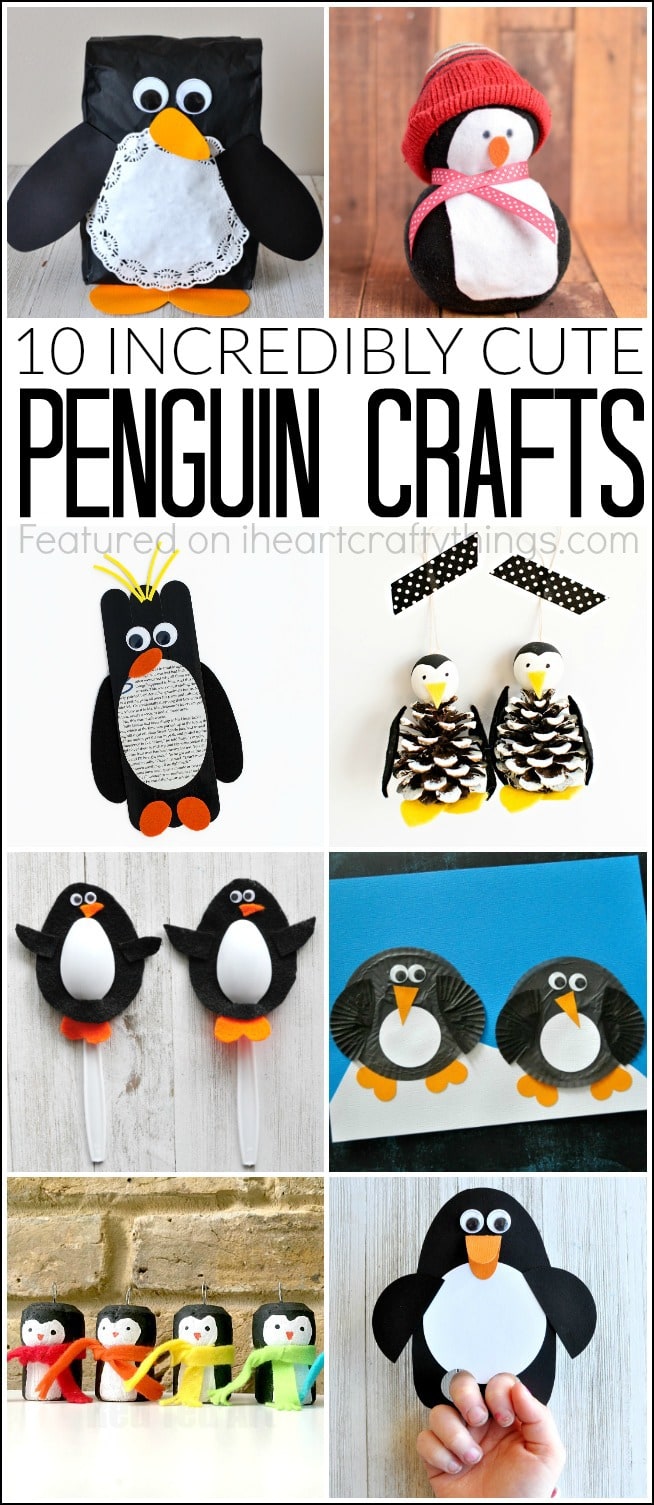 5 Penguin Books Your Kids will Love:
Tacky the Penguin by Helen Lester
Penguin and Pinecone by Salina Yoon
Little Penguins Tale by Audrey Wood
Penguin Problems by Jory John and Lane Smith
Penguins by Gail Gibbons (non-fiction)